Volkswagen Beetle (1960s) Review
---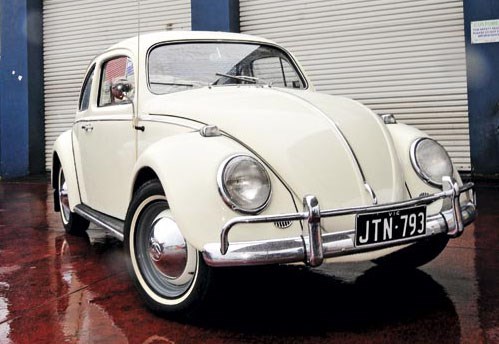 Volkswagen Beetle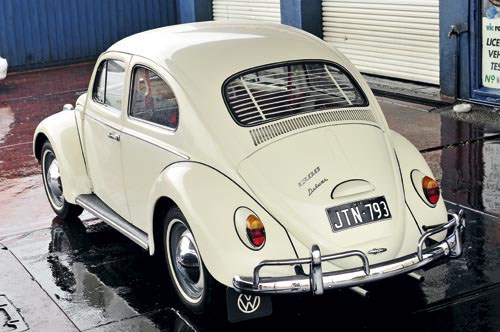 Volkswagen Beetle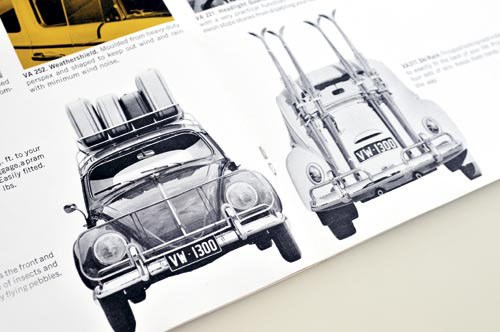 Volkswagen Beetle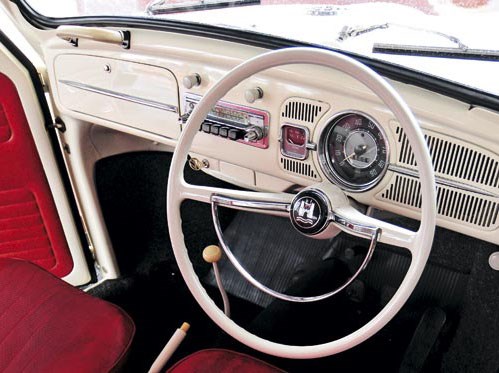 Volkswagen Beetle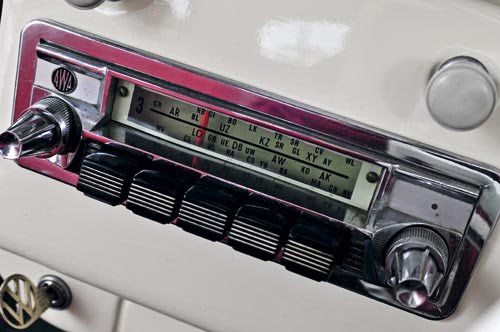 Volkswagen Beetle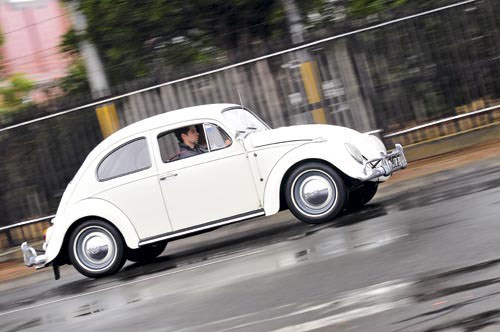 Volkswagen Beetle

Aussie original: VW Beetle. Flagging local sales led to a unique Aussie version of the iconic Bug
1960s Volkswagen Beetle
In the 1960s, Australian Deluxe was an established concept in small cars. It covered everything from Minis, Hillmans, Vivas and Cortinas upgraded beyond their humble domestic origins to meet more exacting Australian demands. Then in 1967, Volkswagen exploited the Australian Deluxe tradition to cover for a local Beetle that had become terminally out of date.
While chasing 85 percent local content for 1964 production, the local factory applied the August '63 German Beetle upgrades including the wider numberplate light and larger front indicators. But before the end of '64, it was already obsolete.
The German Beetle had just been given the large-window body, four years before Australia. The much larger rear 'screen, deeper side glass and a taller windscreen would have wreaked havoc on local tooling, not to mention its neat little push-button engine cover release.
By late 1965, slotted wheels and flat hubcaps, in combination with the larger glass left the German Beetle looking much more modern. A new 1300 engine addressed global pleas for more than the 1200's feeble 30kW, and ball-joint front suspension consigned VW link-pin shimmy to another era ... except none of these applied to the Australian Beetle.
Classy embossed trim and more contoured cushioning were added to the German cars as early as 1964, while Aussie Beetles retained a flat design with plain trim better suited to a kitchen setting than a deluxe German model.
Bypassing these vital moves was not so clever when ongoing improvements to the local Mini, Cortina and Toyota Corona during the same period were having a huge impact on the Australian market.
Just how much was reflected in local Beetle sales. The 1964 peak of 22,150 units had slipped to 18,067 by 1965 before plummeting to just 9735 in 1966. The April '66 local launch of the bigger 1300 engine was simply too little, too late.
The problem was that it looked nothing like the 1300 offered elsewhere, housed in the 1963 German body with the drab old 1200 colours and trim, and only the lone 1300 badge on the engine cover to tell the tale. Since 1960, even the Australian market was conditioned to expect visible annual changes and improvements.
Between 1964 and 1966, Ford went from XM to XP to XR Falcon, and the Valiant morphed from AP5 to AP6 to VC! Even Holden raced from the EH to HD to HR. And then the beautiful Bertone-styled Mazda 1500 arrived. Volkswagen's ageing 1963 model simply had a 1300 badge on the lid. Even if the price had slipped well below 1960 levels, it was not enough.
The biggest VW factory outside Wolfsburg was in deep trouble, with an out-of-date car that not even distressed pricing could rectify. The multi-million-pound investment in local Beetle manufacture had not only locked the Aussie Beetle in a time capsule, but it meant everything would soon have to be scrapped. The '63 Beetle could never meet 1968 safety regulations.
The decision was made to abandon local manufacture, freeze millions in further investment and return to assembling CKD kits so that the local Beetle would reflect annual changes in Germany. VW Australia had no other choice.
Just how far the local Beetle had slipped was reflected in August 1966 changes in other markets. Elsewhere, the Beetle had gained a 1500cc engine, 12-volt electrics, a bigger clutch, front disc brakes, vertical headlights and upright rear number plate mount, driver's armrest, rear anti-roll bar - the list goes on - all within four months of the anonymous local 1300 update.
As an interim move, local management had to coax the Beetle through 1967 with the old '63 model as a starting point. But the Australian Deluxe that emerged remains the most attractive 1963 VW Beetle variation in the world.
It's a real plus for retro-collectors today, though the safety compromises were no joke in 1967 for the many young drivers attracted to the model. Yet the Australian '67 VW 1300 Deluxe also remains an object lesson on how little it takes to revive buyer interest. The year's 10,580 tally reversed the sales freefall.
Volkswagen's local paint baths and baked enamel top coats were legendary, but they tied the Beetle to an industrial colour range that always looked faded. A switch in paint technology in 1967 introduced the first bright colours in local VW history. It was as if VW suddenly switched on the lights.
The standard white-wall tyres on the new Deluxe model added to the impression. Bright new embossed seat trim had not been seen in a local Beetle before, and a Deluxe script was added below the 1300 engine cover badge so everyone else knew.
If you first saw the new range at the 1967 Melbourne Motor Show around the time of its February '67 launch, you couldn't miss the vibrancy and new life on the VW stand, but only if you didn't look too closely. The weak and easily distorted brake drums, feeble six-volt headlights and wipers, the antiquated wheel centres, uncontrolled rear swing axles, solid full-length steering column, hard protruding controls, and internal fuel filler that could fill the boot and cabin with dangerous fumes had no place in a 1967 model.
Buyers were then bribed with an amazing $1798 price tag - a huge saving over the $2199 needed for the CKD 1500 Beetle that overlapped these last Aussie-manufactured Beetles in 1968.
Volkswagen then rushed in the overseas August '67 update for a 1968 local release with the more solid US bumpers, flatter hubcaps over stronger four-stud wheels, front disc brakes, soft-feel safety knobs, outside fuel filler, collapsible steering column and the bigger, flat-based tail-lights that had been added since the 1966 launch of the German 1500 model. Australia's first imported Beetles since 1954 held the line until local assembly began later in 1968.
It was a dramatic catch-up but the hefty price tag and assault from new models like the Datsun 1600, Holden Torana, Ford Cortina Mk II, Hillman Hunter, Renault 10 and several improved models from Mazda, Toyota, Mitsubishi and Isuzu fragmented the Beetle market to just 6433 sales, made up of left-over local 1300 Beetles and the latest 1500 version.
Even if the 1500 Beetle's $2199 price tag could be cut by local manufacture to $1998, local Beetle sales dominance was over and it could never have repaid the repeat investment. Within three years, the 1600 Superbug made the 1500 redundant anyway. VW management came to the same conclusion and courted Nissan and Volvo to fill the empty assembly lines. This is why the next global 1500 Beetle update (1969) with the latest silver wheels and 60 percent local content gained another bright new local colour range shared with Datsuns and Volvos for a now sustainable sales tally of 6417.
THE MIDNIGHT MOTORS REJECT
Because there was precious little in the early local VW Beetle Deluxe to strip out, you would never risk jail for stealing the Aussie Standard version. Devoid of all chrome inside and out with its silver bumpers and hubcaps, no bumper overriders or nudge bars, no glovebox lid, no fuel gauge, no passenger sunvisor, no horn ring, no seat trim detailing, and most cabin metal exposed, it was also a killer if you didn't hit the reserve fuel lever fast enough during an overtaking move.
It was repackaged as the Australian Custom in 1967 with extra chrome, better trim and the new Deluxe colours. At $1698, nothing could rival its ability to cross Australia away from main roads - there was nothing left to fall off! The biggest complaint from owners who did just that was not the missing fuel gauge, but that your foot could get stuck in the glovebox during roadside acrobatics with their girlfriends...
Unique Cars magazine Value Guides
Sell your car for free right here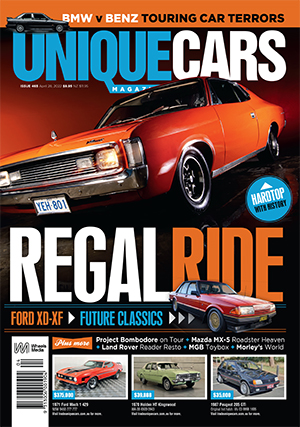 SUBSCRIBE TO UNIQUE CARS MAGAZINE
Get your monthly fix of news, reviews and stories on the greatest cars and minds in the automotive world.
Subscribe