Holden WB Statesman Caprice Review
---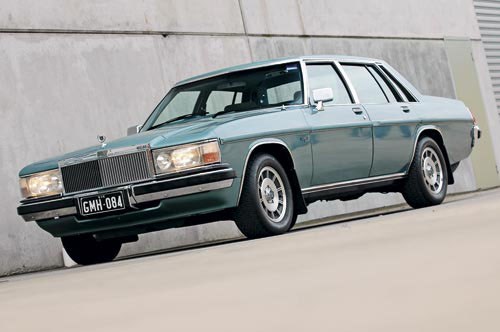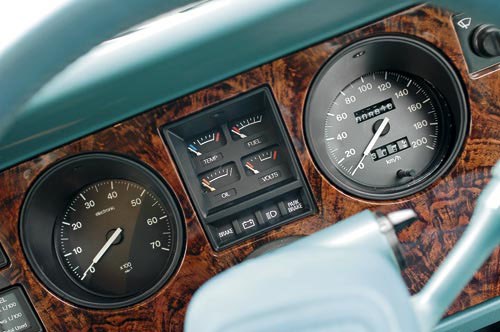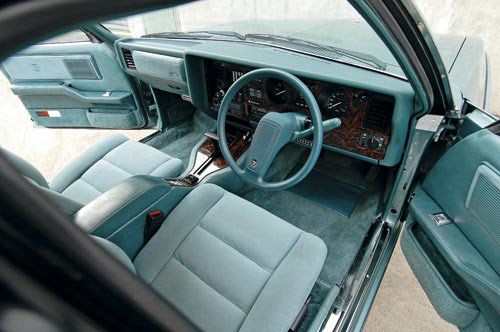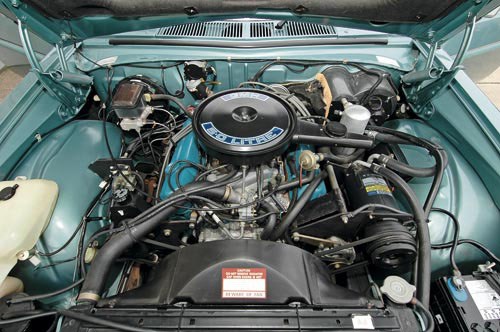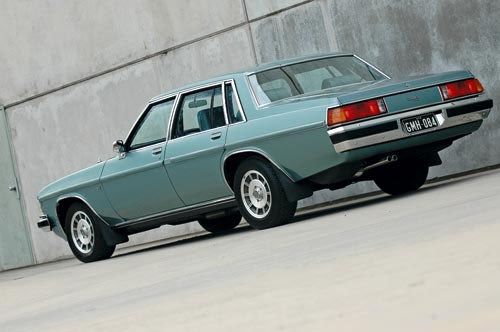 Classic metal: WB Statesman. Big, bold and bluff, the WB series Holden Statesman has gained collectible status
Holden WB Statesman Caprice
Holden's WB Statesman, first seen in May 1980, was the only long-wheelbase prestige model in local history that didn't share showroom space with the smaller sedan on which it was based.
Though related to the HQ model launched almost 10 years earlier, the WB Statesman had the purest Australian pedigree of its kind - owing nothing to an overseas platform and powered by an all-Aussie V8. Yet the WB highlighted everything that was wrong with Holden
at the time.
Forced to close factories around Australia, Holden killed the WB to create assembly space for a forgettable front-drive Gemini that did even less to reverse problems so chronic, they would have wiped out any other manufacturer.
Back in the late-70s, Holden was so big and fragmented that factions in the company could develop an internal competitor to the Commodore without opposition. Some senior suits were so convinced the Commodore would destroy Holden that an internal breakaway group developed a Kingswood alternative, ready to surface as soon as Holden was brought to its knees. The reasoning was sound.
Commodore not only surrendered the profitable long-wheelbase prestige market, but the popular utes, vans and one-tonners also faced the chop. There was no Commodore wagon either. Even though this was later rectified by grafting on an imported Opel Rekord wagon rear, it was too small and its lack of a drop-down tailgate didn't meet market requirements. Yet the Commodore didn't fail on launch. On the contrary, its initial sales success left no clear direction forward.
What was left of the exciting all-new WA Kingswood - abandoned to make way for the first Commodore - was kept alive until 1980 as the WB Kingswood/Statesman range. All WB models, including sedans, were based on the longer Statesman wheelbase to save costs.
Because Commodore had made the WB Kingswood and Premier versions redundant, they were dropped, along with the wagon. The front sheetmetal of the WB Kingswood commercials and the WB Statesman point to how a 1980 WB Kingswood sedan would have looked, ready to take the battle to the XD Falcon.
Holden design chief Leo Pruneau could now focus on making the Statesman look like a true luxury model, not a fancier Kingswood. "I am doing a Rolls Royce," he said. Pruneau was on safe ground. He knew how much the Silver Shadow had impressed his US boss Bill Mitchell during his UK visits. By the early 1970s, Mitchell had imposed its traditional separate-grille look across all GM divisions.
This trend was quickly adopted by all US manufacturers, and here on the last Valiants and Ford's LTD in 1976.
WB's budget was tight, however. There was enough for a new C-pillar, squared-off rear doors and a taller rear deck to finally rid the WB of the HQ's droopy tail that Pruneau hated, but not enough to replace the modified HQ front guards and bonnet shared with the WB workhorses. Some of the fattest side-strips ever seen on a car hid the HQ's front guard blisters, while European-style headlight clusters distanced it from an exposed sealed-beam US front.
The WB's extra glass and sharper lines allowed it to sit comfortably alongside the Commodore, a process started with the limited-edition HZ Statesman SL/E.
But despite a passing resemblance to a Rolls Silver Spirit, the WB was five years too late, and the desirable Series II upgrade in September '83 offered little help.
Yet that wasn't what killed the WB in 1985. Few Australians would know that Holden once built almost everything on-site, including axles, transmissions, brakes, all castings including engine blocks, as well as interiors. If a part was sourced externally, Holden supplied the drawings and specifications, then supervised the outcome. The WB range was still a product of these paternal US-style procedures and tolerances without mainstream Holden volumes to support them.
The Commodore reflected a very different, European mentality with much tighter tolerances, assembly processes and a body structure that didn't resemble a Holden at all. In Europe, component suppliers were told what was needed then left to develop and deliver the final product using their own resources - a process that Commodore forced on the entire local industry. Sourcing a complete Nissan engine for the VL Commodore was totally consistent in this context. The VL's success demonstrated that Australians weren't fussy about what went into a Holden, as long as it was a good car.
On the brink of collapse, Holden couldn't support two totally unrelated engineering and build philosophies. Because the Camira and Commodore shared Opel origins, WB commercials and Statesman were the obvious casualties. Button Plan model rationalisation and unleaded V8 delays would have killed the WBs months later anyway.
Long mourned as the last true Aussie Holdens, the VE Commodore and WM Statesman finally made nonsense of that epitaph in 2006.
THE FIRST STATESMAN
My first encounter with an Asian squat 'restroom', not long after spending four teenage years in the back seat of the family ZA Fairlane, exposed these early Fairlanes as prestige pretenders. So, how did an Asian thunderbox demonstrate the advances the first HQ Statesman made to Australian long-wheelbase luxury cars on a wheelbase two inches shorter than a Fairlane?
The short answer is the roofline. A long wheelbase is literally worth diddly squat if the rear passengers' heads are still pressed up hard against the rear window of a short wheelbase model. That's exactly what happened after the XR Falcon roofline capped US Fairlane rear sheet metal. Take a peek in the rear of a ZA-ZD Fairlane and the rear seat cushion is unusually short, with cut-away corners, to allow access and create the illusion of extra legroom.
The rear backrest angle also has more in common with a twin-cab ute than a long-wheelbase luxury car.
Early Fairlanes with Falcon rooflines offered rear accommodation no better than Holden's Brougham, despite an extra five inches (127mm) of wheelbase. In a market where inches are everything, Holden had no choice but to boost the wheelbase for its new HQ Statesman. Because the Statesman's 114-inch (2895mm) wheelbase was still two inches shorter than the 116-inch (2946mm) Fairlane's, it was widely assumed that it could never be a proper Fairlane rival.
Buried in the HQ Statesman brochure was a graphic that showed the positioning of the front and rear passengers relative to the wheels and the roofline. Too abstract to communicate its vital message, it was lost on the buying public.
The Statesman was the first local long-wheelbase model with re-profiled rear door glass and an extended C-pillar, allowing the back seat to move rearwards with a relaxed backrest angle and extra legroom. Holden was the first to provide a rear seat experience totally different from its standard models. It remains a critical distinction lost on buyers to this day.
To cover the extra costs, Holden became the first to build its wagons on the same long-wheelbase as the Statesman. But the really clever part was to develop a semi-fin, vertical rear taillight styling theme that implied Cadillac on the Statesman, while allowing a tradesman to load up the dropped tailgate of an HQ wagon.
A two-piece grille with egg-crate inserts made sure the Statesman would never be mistaken for an everyday Holden. The grille's painted centre pillar was intended for all HQ models, as previewed in the divided grille of single-headlight HGs. The last-minute switch to simpler HQ grilles allowed the new Statesman to emerge with a strong Oldsmobile or Pontiac flavour.
The HQ Statesman's stand-alone positioning was soon compromised, however. Leo Pruneau recalls that influential Holden management never liked the HQ's subtle fronts and insisted on returning to the farm-gate grilles of earlier models. Despite the huge success of the HQ, Pruneau had to apply this style across all HJs. The HJ Statesman lost the HQ's nimble Aussie look and faded into the HJ landscape. A neat taillight upgrade that distanced it from the wagon wasn't enough.
The HJ's 1974 timing was almost fatal after Ford caught the market napping with the LTD - Australia's first prestige model built on a full-sized 120-inch (3070mm) US wheelbase. It was also the first of its kind with extended rear doors and roofline to cover the extra wheelbase. Holden created a new top-shelf Statesman Caprice in a desperate response, but as a tricked-up HJ, it was no contest.
By 1978, the combined Fairlane/Marquis/LTD onslaught and Holden's own Commodore SL/E had the Statesman on the ropes. But Ford's switch to a shared wheelbase for Fairlane and LTD, the dumping of the V8 in 1982, and careless styling differentiation made it all too easy for a more imposing WB Caprice V8 to take the initiative as a new LTD rival.
FINEST HOUR
By any objective measure, the WB Statesman should have ended up like a dim sim cooked on Monday and left in the steamer until Friday. But after evolving through the HQ, HJ, HX and HZ series before a five-year stint as a WB, this unrivalled 14-year, all-Australian Statesman heritage exited on a high point. Even viewed as a fresh 1980 release, the WB stands out as a real achievement.
Not only did it bring together the very best of a tough Australian heritage based on the most durable Holden model ever, it defined a style that was neither American, European nor Japanese, yet could hold its own in the company of the top-shelf models from any of these markets - a comparison often made at the time.
Its cabin offered the opulence and acreage of past luxury US models, mixed with the disciplined comfort and class of Europe. Following Holden's Radial Tuned Suspension revolution, it defined ride and handling standards over the worst Australian roads that even the best of Europe had trouble matching. Longevity with simplicity and low running costs? It was in a class of its own.
The WB Statesman legacy was a unique Aussie definition of luxury that was as timeless as it was progressive, and as relevant today to emerging and harsher markets as it was then. Unlike its US equivalents, which died out like dinosaurs or stayed locked in a time warp waiting for a mercy killing, the WB Statesman was the best of both worlds. It was a formula waiting to be revived, with renewed energy, for today's all-Australian WM series, in a time when Ford has abandoned its Crown Victoria and Chrysler struggles to find a new set of clothes for another 300C reskin of an old Mercedes-Benz platform.
When asked why the Statesman badge was dropped, a Holden insider shrugged and said that it made life a lot less complicated. Once Holden's Caprice became the real-life Chevrolet Caprice, not just an HJ Statesman with a pretentious badge, the Statesman's job was done.
CIVIL WAR
There has been no deadlier local automotive conflict than Fairlane versus Statesman - culminating in the death of the BF Fairlane in 2008. But how did this happen?
Post WB, a re-energised Holden returned in 1990 with the devastingly effective VQ Statesman. Its 2826mm wheelbase was shorter than an HQ's, but its clever wrap-around rear glass allowed Holden to exploit its extra wheelbase and style over the Commodore better than Ford did with the EA-based Fairlane/Falcon.
The 1999 WH Statesman repeated the process. Another double stretch of a much smaller Opel, it was so well-executed it was soon embraced in LHD markets as an authentic Chevy Caprice.
Tied to an obsolete V8, with no LHD exports and a fraction of Holden's development budget, Ford could only look on and wait for Fairlane's inevitable demise.
SPECIFICATIONS
WB Holden Statesman Caprice
ENGINE: 5044cc V8, OHV, 16v
POWER: 126kW @ 4400rpm
TORQUE: 361Nm @ 2800rpmWeight 1719kg
TRANSMISSION: 3-speed automatic
0-100km/h: 10.2sec
TOP SPEED: 184km/h
PRICE: $19,769 (1983)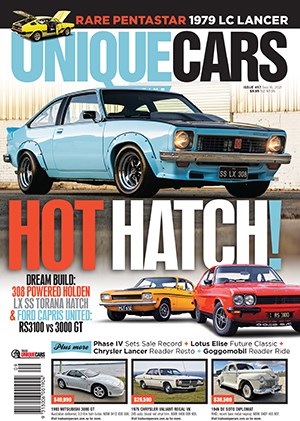 Subscribe to Unique Cars Magazine and save up to 42%
Australia's classic and muscle car bible. With stunning features, advice, market intelligence and hundreds of cars for sale.
Subscribe