Aston Martin DB4, 1966 Shelby GT350, Porsche 911RS 2.7 & BMW 635CSi Review
---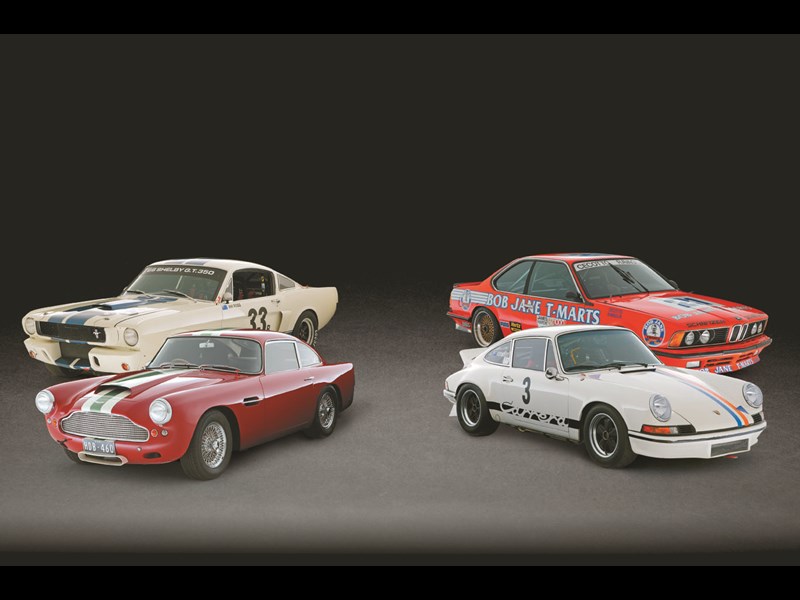 Aston Martin DB4, Mustang Shelby GT350, Porsche 2.7RS, BMW 635CSi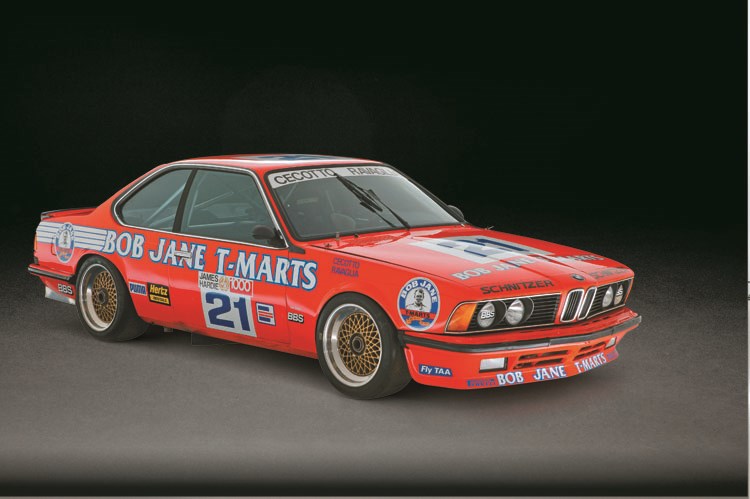 BMW 635CSi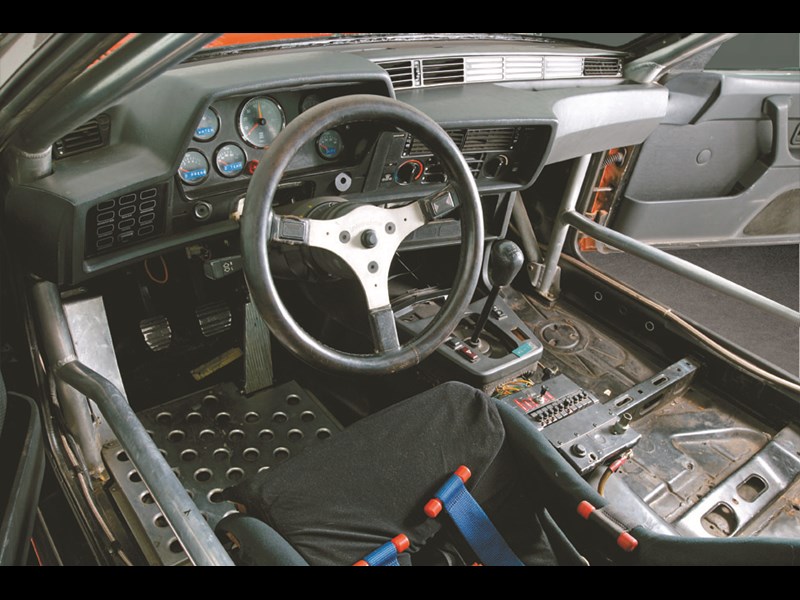 BMW 635CSi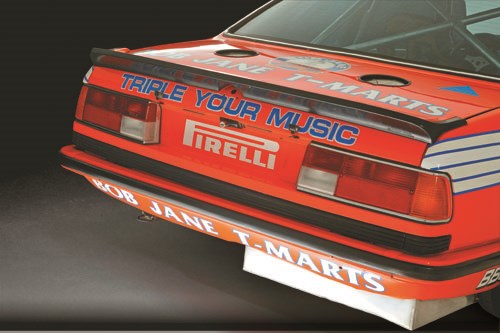 BMW 635CSi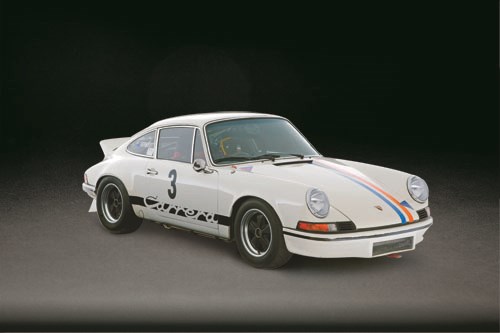 Porsche 911RS 2.7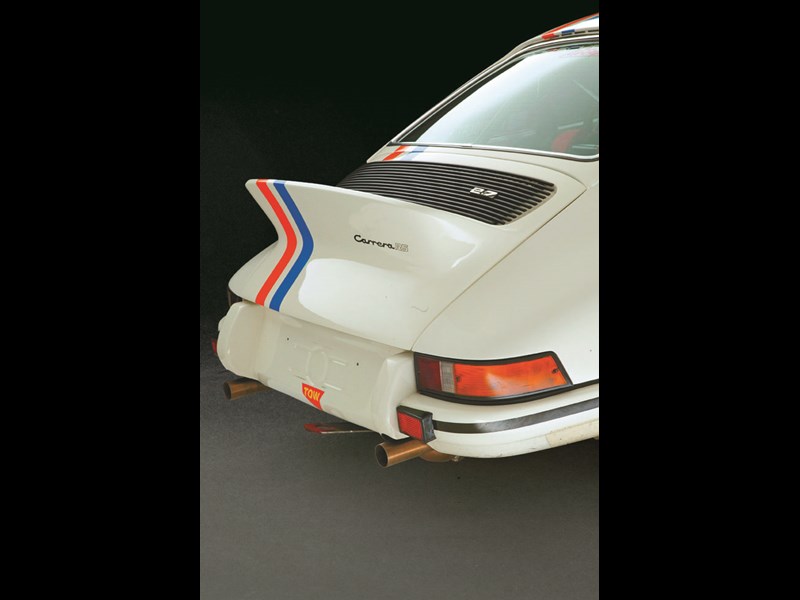 Porsche 911RS 2.7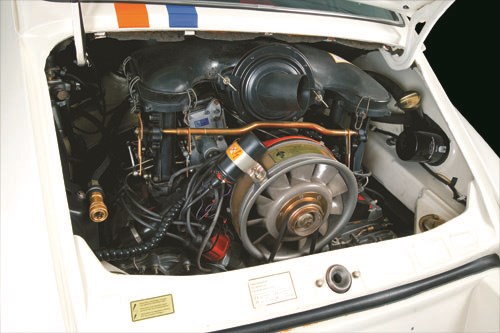 Porsche 911RS 2.7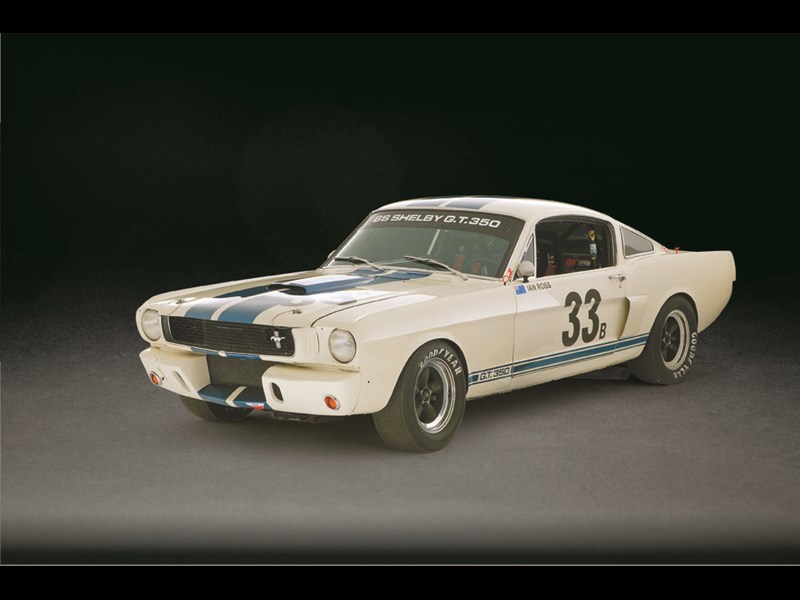 1966 Shelby GT350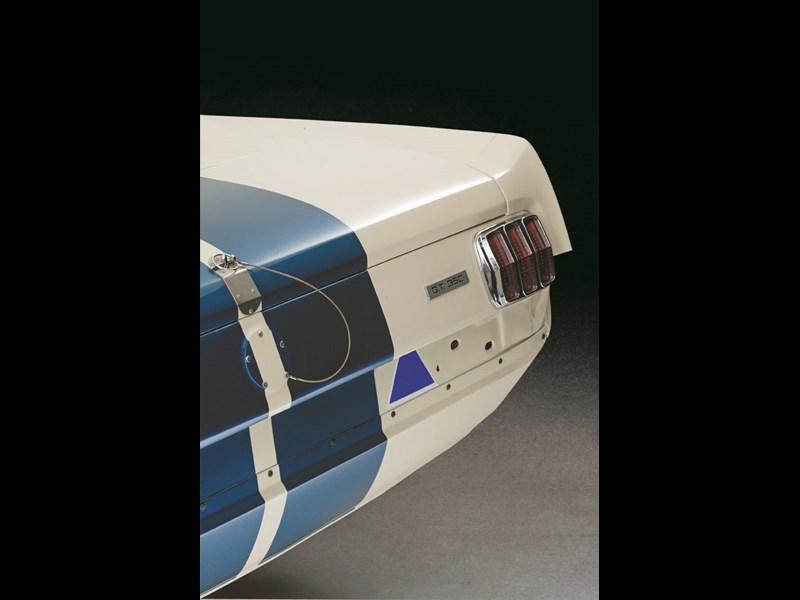 1966 Shelby GT350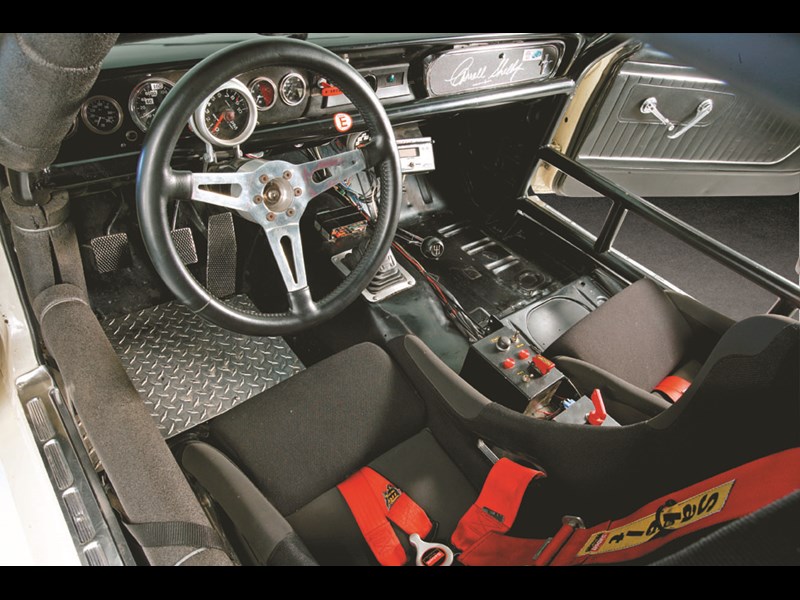 1966 Shelby GT350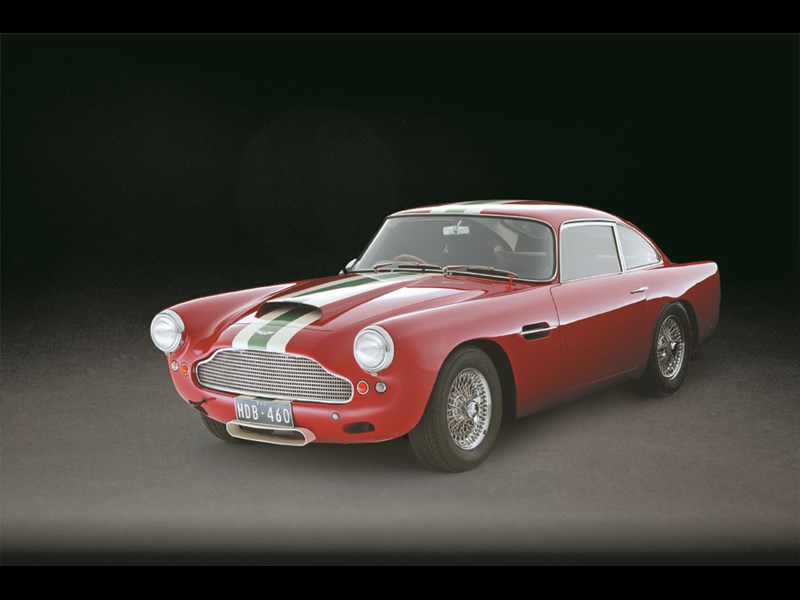 Aston Martin DB4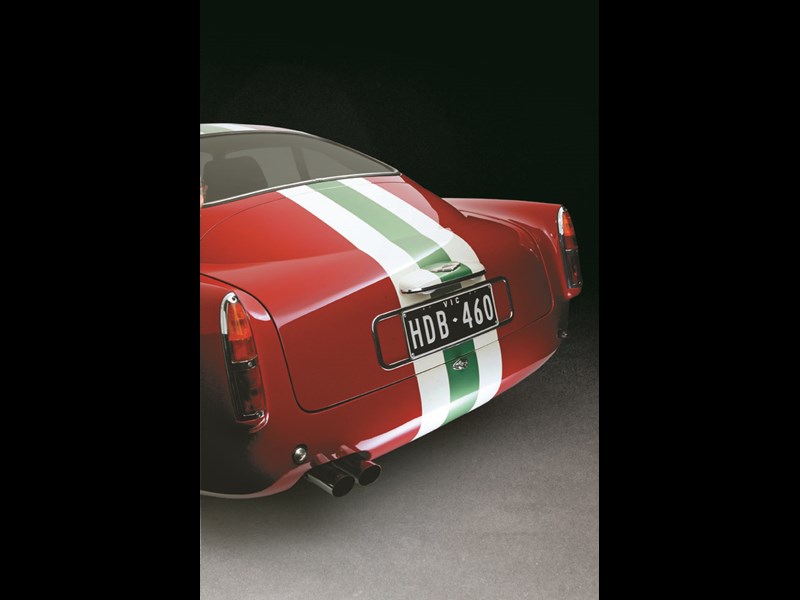 Aston Martin DB4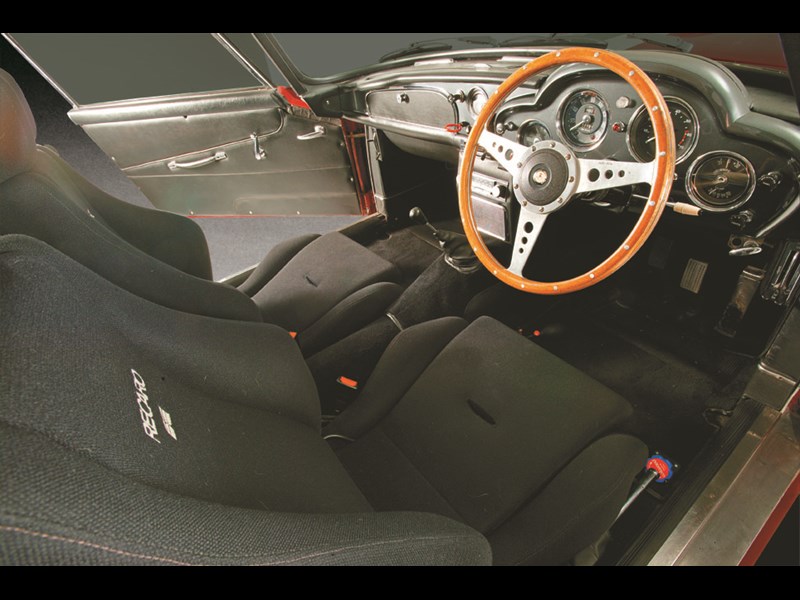 Aston Martin DB4

Road racers: They started out as road cars but then conquered the racetrack. We present four motorsport heroes from different eras still going strong today...
Aston Martin DB4, 1966 Shelby GT350, Porsche 911RS 2.7 & BMW 635CSi
Aston, Shelby, 911 RS, BMW: GT cars that ooze performance from every pore. They were exciting cars for exciting times, when 'muscle' in America was spelt in big numbers like 289, 302, 351... 427, even.
Meanwhile, on the Continent Porsche added just two letters in 1973 to set hearts racing. The 911 RS 2.7 was the fastest road-going Porsche you could buy and like the Shelby, it was an homologation special bred to win.
Also in 1973, BMW introduced the outrageously aero-styled BMW 3.0 CSL 'Batmobile' and re-focussed many from Stuttgart to Munich. Racers like our own Jim Richards, Johnny Cecotto and Roberto Ravaglia became intimate with the 3.0 CSL's 1980s successor, the M635Csi. And when the magic wand of German tuning houses Alpina and Schnitzer was waved over the luxurious M6 BMW, it was turned into a touring car race winner.
So here we have four decades of desirable streetcars-turned-racers from the 1950s to the 1980s.
Every time they turned a wheel, they turn heads. Even today.
BRITISH BULLDOG
Introduced at London's Earls Court Motor Show in 1958, the sleek Aston Martin DB4, with its Italian-styled Touring alloy bodywork was Britain's first true Post-War Supercar. It reshaped Aston's image more than any other previous model in the marque's 37-year history and established a look that survived with only minor revisions until 1970.
Replacing the chunky DB2/4 Mk III, the DB4 was new from the ground up. It was powered by Tadek Marek's new all-alloy, 3670cc DOHC six-cylinder engine that produced 240bhp at 5500rpm. The car featured a new transmission, frame and suspension.
Launched three years ahead of Jaguar's stunning E-type, it was drop-dead gorgeous, yet for the 1950s offered a level of raw performance previously only spoken of in Ferrari circles. Its 140mph (230km/h) top speed was impressive, but Aston Martin grabbed attention with its introductory claim of 0-100mph-0 in less than 20sec: the first time a manufacturer had publicly related braking prowess to high performance.
The DB4 was also the first Aston Martin to be fully manufactured in the former Tickford Coachbuilding Works in Newport Pagnell. Yet while demand was strong, the early cars suffered overheating problems - eventually solved by the constant development that typified the new model.
While the DB4 evolved into a fine Grand Tourer by its second and third series models, it was too heavy against the much more specialised and lighter Ferrari 250GT models of the time.
To redress this, Aston Martin introduced the shortened, lightened and more highly-tuned DB4 GT in 1959. It featuring faired-in headlamps, thinner 18-gauge aluminium bodywork and a strictly two-seater interior on a 13cm-shorter wheelbase. Thanks largely to its twin-plug cylinder-head and triple twin-choke Weber carburettors, top speed rose to 153mph (245km/h), while the 0-60mph sprint took 6.1sec.
Also popular with the racing fraternity - and now mega-collectable - was the rare and beautiful DB4GT Zagato, which featured lightweight bodywork by young Italian designer Ercole Spada, combined with an even more powerful (314hp) higher compression version of the GT's engine.
Yet despite Aston's Le Mans-winning race experience and motorsport participation since its founding days, the DB4 failed to dominate its racetrack rivals of the era and the major spoils of GT racing consistently went to Ferrari and later Jaguar.
IN LOVE!
None of this mattered to Paul Sabine when he readied his 1960 Aston Martin DB4 Series II for Australian historic racing at Melbourne's Sandown Raceway in 1995.
Like most Aston owners, he was not only deeply in love with the DB4, but also the very idea of Aston Martin: the 'specialness' of the cars, their rarity and unique role in upholding British racing honour. This Aston was also familiar. Reliving a boyhood dream he had nurtured since first sighting a DB4 in 1961, he became its second owner in '67 - back when used Supercars could
be had for MG money.
But Sabine's Aston dream became a nightmare two months later when he was hit head-on by a drunk driver, badly damaging the car. The police were sympathetic, Aston Martin was very helpful in storing it, but there was no insurance. So after sitting out the English winter, Sabine's dented dream was shipped back to Melbourne complete with separate new nose cone and screen. He repaired and sold it in early 1970 for around $4000.
"I vowed never to own another Aston," Sabine said. "It had brought me such bad luck!" Instead he got married and settled down to work.
Meanwhile the DB4 also went on with life. Rock musician Billy Thorpe became its fourth owner in 1971 and three other enthusiasts sampled its charms before Sabine was offered it back in the mid-1990s.
By that stage Sabine was more financial and well over his Aston phobia, having joined the Aston Martin Owners Club and owning a number of six and eight-cylinder models over the years.
He was campaigning another DB4 in Group S historic sportscar racing and looking for a replacement when his original DB4 came up.
"It had been in another accident since but nothing too bad," Sabine recalled. "DB4s are rare and beautiful. There are probably less than 50 in Australia, so to own and race one is very satisfying.
"Besides, I had a real affinity with this car and we had some unfinished business together."
So he stripped and modified the motor to DB4 Vantage specifications, fitting three dual-choke 45DCOE Webers to achieve just over 300hp, rebuilt the gearbox and stiffened and lowered the suspension.
The Aston's first race in his hands was at the Historic Sandown meeting in 1995 and it won straight out of the box. It continued to do well in the category for the next three years, still holding the class record for the now-defunct Arthur's Seat Hillclimb, while remaining at the pointy end of historic sports car racing.
"For its age it handled well. It was a really nice, neutral handling car to drive, sounded superb and looked fabulous," he recalled.
SIR JACK
However, with the Aston rapidly being outpaced on historic circuits following an influx into the category of faster and more modern competition, Sabine sold it to enthusiast Scott Shearman for classic rallying.
After scoring a class win in the Classic Adelaide rally, Shearman loaned the Aston to Sir Jack Brabham for the 1999 event. But the world champ added another dent to its nose after hitting a tree that disabled the Aston's cooling system.
The damage was relatively minor and soon after its repair the DB4 passed to its tenth owner, tarmac rally and Porsche Cup competitors, Paul and Christine Freestone.
In theory, the Aston was a back-up classic rally car to the Freestone's very rapid 1958 Austin Healey 100/6 that they have campaigned in race and rally events locally and abroad since the mid-1990s. But the Aston had done very light duty since being purchased.
The Aston's first stop was Melbourne's Healey Factory, where Paul's Healey has been developed over the years to become one of Australia's fastest.
The Aston was given a comprehensive body freshen-up with a new roll cage, new trim and further modification to the brakes.
But rather than chasing the clock, the much-travelled DB4 has since become Freestone's favourite daily driver, often being chosen over his current 7 Series BMW for the smile it puts on his face.
"It's such a feel-good car," he said. "It's almost too good to rally!"
AMERICAN PIE
It's 45 years since the birth of the iconic Mustang, Ford's clever marketing concept to attract younger baby boomer owners, that became an instant classic when it appeared in the metal on April 17, 1964.
But for Melbourne advertising agency owner Ian Ross, the 43rd birthday candles will be lit this year for his 1966 Shelby GT350, a special performance derivative of the Mustang, and believed to be one of only two genuine Shelbys currently racing in Australia.
While the Mustang was launched in both coupe and convertible body styles, with customers choosing from a range of six-cylinder and V8 engines, the Shelby that followed in 1965 was available in only two versions: Road and Track.
Just as Ford was chasing market leadership through the showroom doors with the basic Mustang, so it was looking to eclipse the racetrack success of America's only true sportscar (Chevrolet's Corvette) with the Shelby.
Carroll Shelby, a Le Mans 24 Hour race winner for Aston Martin who had already endeared himself to Ford by building the potent AC Shelby Cobra, agreed to build a high performance Mustang that could be homologated for racing.
The Shelby differed from production Mustangs in many respects. For a start, its high performance 289 cubic inch V8 was worked over for better breathing and delivered 306hp (228kW) compared with the most potent Mustang V8's 271hp (202kW).
To cut weight, a fibreglass bonnet with a functional air scoop was fitted; the elaborate standard Mustang radiator grille with its galloping horse was replaced by a simpler styled bug filter, while dealer-fitted stripes proclaiming 'GT350' were available to further distinguish the model.
Only 36 of the 562 Shelby GT350s built in 1965 (including two prototypes) were racing models, but with their 289 V8 engines tuned to pump out 360hp (268kW), they swept all before them in American SCCA B-Production class racing from 1965-67, a niche that previously had been Corvette country.
The year 1966 represented a major change of direction for the Shelby. Rather than subsidising the production, Ford wanted the Shelby to pay its own way and in order to sell more cars, some of its raw performance machismo was compromised.
Visually, only minor changes differentiated it from its 1965 progenitor. Functional rear quarter panel scoops were added and the stock Mustang air extractor vents were replaced with windows, enhancing the sleekness of the fastback body. In addition, the 1966 Shelby could be had in colours other than white, such as red, blue, green and black.
The loud side exhaust system was replaced by a conventional system that exited behind the axle and used two mufflers. The Detroit Locker differential and Koni shockers became options and the springs were softened. The first 252 of the 1966 models were actually leftover 1965 models and still had the lowered front suspension, while the rest of the 1966 models did not. Later 1966 cars also used different traction bars underneath their rear springs.
Inside, because the standard Mustang five-dial dash panel was used, the centre dash pod was eliminated, and in its place stood an impressive 9000rpm Cobra tachometer. The Mustang rear seat replaced the fibreglass shelf of the '65 models and barring just 82 cars, all 1966 GT350s had a fold-down rear seat. The standard steering wheel was the Mustang optional Deluxe wheel with a GT350 logo.
Also enhancing and broadening the GT350's appeal for 1966, was the optional Ford C4 three-speed automatic transmission and cars fitted with the slush-box got a smaller Ford 600cfm carburettor instead of the manual model's 715cfm Holley.
Wheel selection was also greater for 1966. The 'leftover' cars came with either the silver painted steel wheels or the Crager mags that could also be had on later cars. The standard road wheel on later cars was a silver-painted 14-inch Magnum 500, but the 14-inch Shelby aluminium 10-spoke wheels later became optional. Somecars also came with plain 14-inch silver-painted wheels.
The requirement for financial viability also resulted in one of the most amazing stunts in retail motoring history. Hertz Rent-A-Car was so convinced of the model's appeal that it ordered 1001 special GT350s for its fleet, most with automatic transmissions, but a tantalising 85 supplied with Borg Warner's robust four-speed manual box.
The cars soon became know as 'Rent-a-Racers' and some Mustang owners would rent a Shelby, swap the motor with their 'cooking' model and return it to Hertz. At $17 per day and 17 cents per mile, it was a bargain for a prized Shelby engine!
Other more enthusiastic renters returned their GT350H Shelbys as smoking wrecks with bald tyres on Monday mornings after a weekend of motorsport!
In the '60s it was 'uncool' to own a former rental car, so many of the GT350H models were debadged after they were decommissioned. Thanks to the Shelby American Automobile Association however, many of these cars have been found. Due largely to the Hertz order, Shelby Mustang production hit 2378 units in 1966.
In April the Shelby received another power boost when a belt-driven centrifugal Paxton supercharger was made available as an option, lifting output to 390hp (291kW). However, the rarest 1966 GT350s were the four convertibles made by Shelby for use by his friends and associates. These were equipped with air conditioning, auto transmission, wooden steering wheel and 10-spoke aluminum wheels.
As a group, the 1965/6 Shelby Mustangs are considered to be the most desirable of all Mustangs in the model's 45-year history. Uncompromising in all their essential details, they delivered pure performance on either road or track, with comfort and economy a distant second.
Ian Ross's Shelby GT350 (chassis 6S638) was one of the 2378 built in 1966 by Shelby in Los Angeles.
The car enjoyed a chequered 'privateer' career racing in the United States in 1967-68 and is believed to have scored podium places at New Hampshire Raceway and Continental Divide Raceway in Colorado, and also racing at Watkins Glen and Lime Rock.
JUNKYARD
But by 1971, Shelbys were obviously not particularly treasured and it was left at the side of Interstate 95 with a broken motor before being towed to a junkyard in Virginia, where it sat for seven years.
Ross bought the car from a Chicago enthusiast in March 2002 when it was then one of two identical Ivy Green Shelbys with white GT stripes in the same family. Its sister car, built only 10 chassis later, has since also emigrated to Australia and joined Ross's car on the historic racing circuit during 2006.
Ross wasted no time reuniting his car with the racetrack after its arrival in Australia, but he suffered gearbox problems in its first Classic Adelaide Rally later the same year, then spun backwards into a barrier during the 2003 Winton Historic meeting in Victoria. As a result, the GT350 has been almost fully rebuilt around its strengthened roll cage, taking full advantage of the latest 'tweaks' and suspension upgrades currently allowed in Australian historic racing.
Powered by a 400hp-plus development of its original 289ci (4880cc) V8 engine mated to a four-speed close-ratio Top Loader manual transmission, Ross rates his Shelby as probably the fastest Group Sb historic sportscar in Australia. It regularly competes
against later-model Group Sc sports cars built up to 10 years later.
Unlike many of its rivals, Ross's car doesn't run a limited slip differential, but used a Gold Track torque-sensing differential, which combined with the latest sticky 60-series Goodyear tyres, provide plenty of drive out of corners. However it retains the same basis disc front/drum rear brake layout as originally fitted to the Shelby racers in 1966.
When you ask Ross what makes the Shelby special, he has no hesitation: "The noise," he says.
"I've been a fan of the noise these cars made since I saw Steve McQueen driving his Mustang GT in Bullitt. It also feels like it sounds. It weighs only around 1200kg and it's got about 60 per cent more power than a Porsche 911 RS, so it's very exciting powering out of corners.
"A Porsche can make an average driver look good, but a Shelby V8 makes you feel good!" says Ross.
While he accepts that the physical differences between a 1966 Shelby and a race-prepared Mustang of the same era are minimal, the Shelby still has the edge in several important ways.
"Crash, burn or roll a Shelby and no matter what's left, it will always be a Shelby when it's rebuilt, and will still be worth about $US250,000, while a Mustang is worth only a fraction of that," he said.
"These cars were sportscars in their days and still race as such. They were faster than the 289 Cobras and with their relatively low weight, were the most successful Mustang derivates ever built."
DEUTSCHLAND UBER ALLES
It was snowing unseasonably in early May 1973 when this writer arrived for his first visit to Porsche. And my expectations were about as low as the mercury.
Australian Porsche importer, Alan Hamilton, had given me a letter of introduction and the Porsche PR department was very accommodating. I got a personal tour of the Zuffenhausen plant and marvelled at the new and very special 911 model called the 2.7 RS being built on the line without truly appreciating its significance.
Then, as the new models howled on dynamometers and screamed, wheel-spinning between buildings to other technical appointments, I was ushered into another building where something special was clearly going on.
There, in the Competition Department, 50 RS models were being converted to even more desirable RSR racing models, their demon 2687cc, 210hp flat-six engines being stretched to 2806cc and 300hp, bulging mudguard flares (later to be seen on the first production 911 Turbo) welded in place of the production car's more modest bodywork.
The day suddenly got even better at around 5.00pm when I was asked if I would like a car for the weekend. There were only two cars available, a 2.0-litre four-cylinder mid-engined 914 and a lightweight 2.7 RS. Which one would I prefer?
I remember seeing the unmistakable ducktail spoiler sticking out of the car wash, while a series of automated brushes scrubbed it clean. Then I was handed the keys to another world.
In 1973, Porsche Cars Australia quoted $17,000 for the new 2.7-litre RS, compared with $15,500 for the 2.4-litre 911S and $13,000 for the entry-level 2.4-litre 911T.
That was for a 911RS 2.7 in 'Touring' trim, with the same level of equipment as the previous top-of-the-line 911 2.4S; just six of the 116 right-hand-drive RS 2.7 models built came to Australia that year.
Most of the early RS models were originally built to more extreme M471 'Lightweight' specification to achieve racing homologation for the model and then retro-converted for sale to customers in Touring trim, as the 'less-is-more' philosophy hadn't yet caught on.
Even for someone used to a Mini Moke, as I was, the weekender Lightweight was pretty stark.
The Recaro racing bucket seats sported basic rake adjustment, there were no rear seats, just one sun visor, a blank on the dashboard where the clock would normally be, no glovebox lid, the door 'handles' were plain strips of leather fastened with bare-headed bolts, the heater pipes and ducts were exposed, wires hung visibly from under the fascia and the rubber mats looked like rejects from a Mazda Bongo van. But none of this mattered in the slightest, once the big flat six engine roared to life.
No other 911, before or since, evokes so much emotion or retains such collectable value as a Carrera 2.7 RS. This is because none embodies the essence of what is Porsche so succinctly - a blend of simplicity and brutal, no-frills effectiveness .
While latter-day 911RS successors from 1992 (964-series RS 3.6), 1995 (993 series RS Touring and RS Clubsport) and 2003 (the GT3 RS), embody the same values, none represents the quantum leap of the 2.7 RS in its day. Even the 997-based GT3 will always live in its shadow.
Even by 21st century standards, the RS 2.7 remains seriously quick, with a Touring spec car capable of a standing 400 metres in around 14sec and 0-100 km/h in a fraction over six.
Porsche achieved this in the classic manner, by dropping the strongest-possible production engine into a weight-reduced chassis, giving it a strong visual identity and then making it available in sufficiently-limited numbers to ensure its exclusiveness and desirability.
But to be fair, Porsche stumbled upon the formula, rather than planned it - the 2.7 RS was the aftermath of a boardroom battle which led to the signing off of the most outrageous production Porsche yet.
In 1971, Porsche sales had plummeted to 11,715 cars as the result of worldwide inflation and a worsening US Dollar-Deutschemark exchange rate. The year was topped off by a three-week strike - the first in Porsche's history.
A boardroom battle between the Porsche and Pïech families for control of the company intensified. When Ferry, Louise and the rest of the Porsches made the decision to step aside from the day-to-day running of the company, Dr Ernst Fuhrmann, who had been a senior engineer at Porsche since the early 1950s, became both managing and technical director.
One of the first fruits of this new order was the 911RS 2.7 - the first production Porsche to wear the Carrera nameplate since the quad-cam racers of the 1950s and early 1960s.
US TASTES
First displayed at the 1972 Paris Motor Salon, the Carrera RS 2.7 was a brave move. At that stage America was Porsche's major market and the recently introduced 2.4 litre 911 'E' range was unashamedly geared to US tastes and emission requirements.
But Porsche needed competition success in Europe and the Carrera RS was an homologation special intended for Group 4 (Special GT) racing, which required a production run of 500 vehicles.
Selling 500 racers was not looked on with favour by the sales department, particularly as the new model with its 2687cc version of the six-cylinder engine didn't conform to American regulations.
But they needn't have worried. By April 1973, the 1000th Carrera RS had been produced and by July that year, the model had been homologated for Production GT (Group 3) racing, with production eventually reaching 1590 cars, of which 116 were produced with right-hand drive.
A classic was born.
To ensure that the RS was competitive, Porsche gave it some special attention on the production line.
Lighter grade steel was used for the doors, front bonnet and engine cover, the windows featured thinner glass, reduced undersealing minimised weight, a transmission-mounted oil pump helped the gearbox keep its cool in the heat of competition, while heavier anti-roll bars and Bilstein gas shocks ensured greater track composure.
Visually, the RS left other road users in no doubt that they were being passed by something special.
The model inherited the deep chin spoiler of the 2.4S and wore 6 x 15-inch and 7 x 15-inch Fuchs forged alloy wheels under fatter wheel arches. But it was the perky upright duck's tail rear spoiler sprouting from the engine cover lid which was the thing most people remembered.
It looked outrageous, but in typically-Porsche fashion, there were solid German values behind its appearance: it improved the drag co-efficient; it moved the centre of air pressure back, which helped straightline stability in crosswinds and in high-speed corners and it helped cooling, since the high-pressure area was above the cooling vents. It even helped to keep the taillights clean . . .
To underscore the RS 2.7's authority, the standard colour on all Lightweight models was Grand Prix White, with a look-at-me 'Carrera' decal on each flank, and wheel centres painted in the choice of contrasting red, blue or green. The conservative Touring model could be had in any Porsche colour, with the Carrera script an optional extra.
Melbourne finance broker Phillip Verwoert's right-hand-drive RS 2.7, chassis 1068, was originally delivered to its first owner in Surrey, England on May 16, 1973. As with most RS models without an immediate racetrack appointment, it was built in Touring specification, with bold 'Carrera' script down its Light Ivory flanks.
Its history gets a bit blurry for a few years, but it eventually found its way to Hong Kong by the mid-1990s, where then-owner Adrian Fu is believed to have invested about $HK193,000 (about $A38,000) rebuilding its engine to racing specifications, fitted with 2.8-litre barrels and pistons and Weber carburettors in place of the original mechanical fuel-injection. It also had twin-spark ignition.
Not long afterwards the RS came to Australia, but by the time Verwoert bought it from its then-custodian in Adelaide, it was back on fuel-injection.
He was already a committed Porsche enthusiast at that stage, with a GT3 and a 1974 911 Carrera 2.7 in his garage, but the RS' purpose was to be raced.
First stop was Porsche Centre Melbourne, where motorsport technician Darren Hill went through the car from stem to stern, getting rid of excess weight such as underbody tar sealing, modifying and stiffening the suspension, beefing up the brakes, reconditioning the steering, replacing the clutch and fitting a close ratio gearbox ahead of the car's standard limited slip differential.
PISTON BROKE!
It was decided to leave the engine until later - and of course a piston broke on the car's maiden outing in the 2002 Classic Adelaide Rally.
A full engine rebuild was now essential, but with the creation of the Historic Group Sc racing category, which admitted Porsches built up to 1977, Verwoert decided that the engine should be built to the permissible limits of the racing regulations.
So it was back to 2.7-litres with high-compression pistons and matching cams, whereafter it delivered 245hp, compared to the stock RS's 210hp.
With an all-up weight of just 985kg, the RS now had the snap in its performance that Verwoert wanted. It has been a regular in Classic Adelaide every year since, finishing second in its category and class in 2005 and nudging a top-10 outright placing, while it has also been a regular sight at historic race meetings and events from South Australia to Queensland since early 2004.
"It's just such a special car," Verwoert enthused. "The feedback you get is incredible. It's light, it's nimble and it's so communicative in everything that it does. It just seems to talk to you an awful lot more than a standard 911.
"But people can't quite understand why I race one because of its value, with good RS 2.7s now selling for more than $200,000 overseas.
"Simply, racing is what they were designed for in the first place and that's what I'm doing. I'm just fortunate to own one, and I love it to death."
BAVARIAN BARNSTORMER
BMW enthusiasts aren't often disappointed with the missiles from Munich, but the E24 '6-Series' coupes that superceded the 3.0 CSi and 3.0 CSL lightweight E9 models in '75, seemed to be going the wrong way.
Bigger, heavier, slower, more luxurious and less sporting than their famed progenitors, the new models didn't look like the vehicles to continue the company's dominance of touring car and endurance racing, earned with the legendary 'Batmobile'.
But they were wrong. Within two years, the 3.5-litre 635CSi provided major European teams with the basis of a competitive touring car and in 1983 the M6,with the more powerful 286hp, 24-valve version of the engine originally introduced in the M1 sportscar, silenced most doubters.
While the big straight-six 'Bimmers' were serious contenders in long-distance European racing by the early 1980s, they were almost unknown in Australia until 1981 when Allan Grice ran a BMW Motorsport-built 12-valve 635CSi in the Australian Touring Car Championship at Sandown and with Englishman David Hobbs in the 1981 Hardie-Ferodo 1000 at Bathurst.
Qualifying 12th and finishing an impressive seventh at Mt Panorama amid a flock of Falcons and Holden V8s, Grice and his team manager Frank Gardner intending the outing to be a grounding for serious BMW assaults in future
years, as Australian Touring Car regulations switched from the home-grown Group C to the International Group A in 1985.
In 1982, however, it was expatriate Kiwi Jim Richards who appeared at the wheel of the newly-named JPS BMW team - first at Amaroo Park and then at Bathurst alongside Hobbs, replacing Grice who had had an acrimonious parting with Gardner. This time they finished fifth.
The new BMW/Gardner/Richards partnership was the beginning of a five-year purple patch for BMW in Australian motorsport.
With the announcement of the M6 in 1983, the black and gold JPS BMW team could use 24-valve heads, lifting horsepower of the 3.5-litre inline six from around 300 to 400hp and elevating the Bimmers into the winning frame.
This time Richards qualified fourth at Bathurst with Gardner co-driving, but fuel system problems took them out of the race after just 23 laps.
The cars were still generally uncompetitive in 1984, with Richards finishing fifth in the Touring Car title and retiring with mechanical problems at Bathurst, but the JPS team was still smiling, because they knew 1985 would be their year.
The new Group A regulations required imported Touring Cars to be based on 5000 identical vehicles, whereas locally manufactured cars had to jump a much lower hurdle. Nevertheless, there was not a single Holden on the grid for the opening round of the 1985 Championship at Victoria's Winton circuit.
While the wings and mudguard extensions were clipped on the BMWs along with all other former Group C cars, the rules were tailor-made for the 635CSi, which could draw on many years of development as a Group A car.
Even having to revert to the less powerful 12-valve 3.5-litre engine made little difference and Richards won at Winton and a further five times in that year's 10-round series to win both his and BMW's first Australian Touring Car title, ahead of Dick Johnson's Mustang. New Zealand's Neville Crichton in the sister JPS BMW finished fourth.
"The 1985 car was the best touring car I had ever run," said Richards with affection. "The Commodores and Mustang were quicker on the straights, but the BMW was better everywhere else."
Not unexpectedly there was an explosion of BMW entries at Bathurst that year, with seven 635CSis entered. But the JPS cars for Richards and former rally star George Fury faced the Bob Jane-sponsored Schnitzer car for 1985 Spa winner Roberto Ravaglia and ex-F1 driver and 350cc motorcycle world champion, Johnny Cecotto.
London-based Greg 'Pee Wee' Siddle had been working with Brabham F1 driver Nelson Piquet on getting a BMW to Bathurst for several years. Piquet even roped in Niki Lauda to co-drive and they were down to drive the Schnitzer car at Bathurst in 1985, until a clash of dates with the European GP at Brands Hatch prevented them from competing at Mt Panorama.
BMW suggested taking Johnny Cecotto and Roberto Ravaglia to Australia as replacements. Originally the winning 1985 Spa car was coming, but as the car featured a super-special $10,000 paint job (a clever cutaway to advertise BMW spare parts) and would have to be repainted for Australia and then returned to its expensive Schnitzer livery on its return to Germany, this was not practical.
Instead, Siddle took the more conservatively-painted second-placed Spa car which was driven by Cecotto and just as good as the lead car in speed.
For Bathurst the car was totally gutted and rebuilt by the Schnitzer team and fitted with a freshly rebuilt motor rated at 296hp.
In the race, both the JPS and Jane cars were among the front-runners from the start, with Richards leading by lap 36. But in every team's nightmare, he slipped off the road on oil at Hell Corner shortly afterwards and was ingloriously joined in the same sandpit by his teammate George Fury shortly afterwards. Their race was lost.
While the JPS drivers started digging, Ravaglia/Cecotto held fourth place. In the closing stages Ravaglia made a stunning lunge for the podium and the leading John Goss/Armin Hahne V12 Jaguar XJS, eventually finishing second, less than a minute behind, after 163 furious laps.
It was to stand as the best BMW placing at Bathurst until the 1997 2-litre Super Touring victory by David and Jeff Brabham, driving a 320i.
Richards and Tony Longhurst finished fourth, ahead of two privateer BMW 635is.
By 1986, the locals had their Group A act together and the 635s were no longer the dominant force they had been the previous year.
Jim Richards in his JPS car plugged on, winning only the ATCC round at Winton to place third in the championship behind the turbocharged Volvo of Kiwi Robbie Francevic and George Fury's Nissan.
While there were eight 635s at Bathurst that year, none was seriously in contention and the best-placed was the Richards/Longhurst car that finished sixth. Encouraged by Ravaglia/Ceccoto's second place in 1985, Bob Jane entered two new Schnitzer cars. One - the 1986 Spa-Francorchamps winning car - was in full Schnitzer war-paint for Ravaglia and Dieter Quester and the second was for locals, Charlie O'Brien and Garry Rogers.
But after qualifying ninth, the Ravaglia car was eliminated in a crash with 1985 winner John Goss after just just two laps, while the O'Brien/Rogers car succumbed to a slipping clutch and retired. It was the end of the 635's tilt at Australian motorsport.
In 1987 the JPS team swapped over to the smaller, lighter but equally powerful BMW M3, giving Richards the weapon he needed to claim his second Touring Car title and the Ravaglia/Ceccoto 1985 635CSi went into mothballs, becoming a T-Mart forecourt display car for the next 20 years.
Richards, by then a T-Mart dealer, recalls driving the car around Calder's Thunderdome for guests while it was still in race trim, but it is now part of Bob Jane's personal collection, that includes his famous Mk II Jaguar, his racing Camaro, Torana and McLaren Repco sports car.
When it kept its photographic appointment, the 635CSi was a little dog-eared after many years of racing, followed by its after-life as a display car. But while Jane had a mild tidy-up planned, it definitely won't be restored. He firmly believes it should remain in 'as raced' condition, as he now likens the best BMW to race at Bathurst in the 1980s to a piece of art.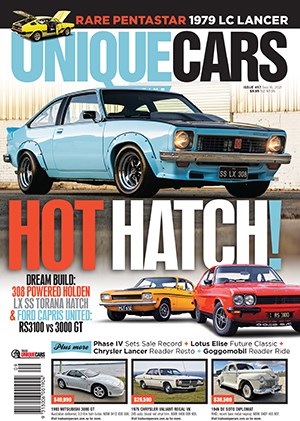 Subscribe to Unique Cars Magazine and save up to 42%
Australia's classic and muscle car bible. With stunning features, advice, market intelligence and hundreds of cars for sale.
Subscribe