HDT Magnum Sedan & Ute Review
---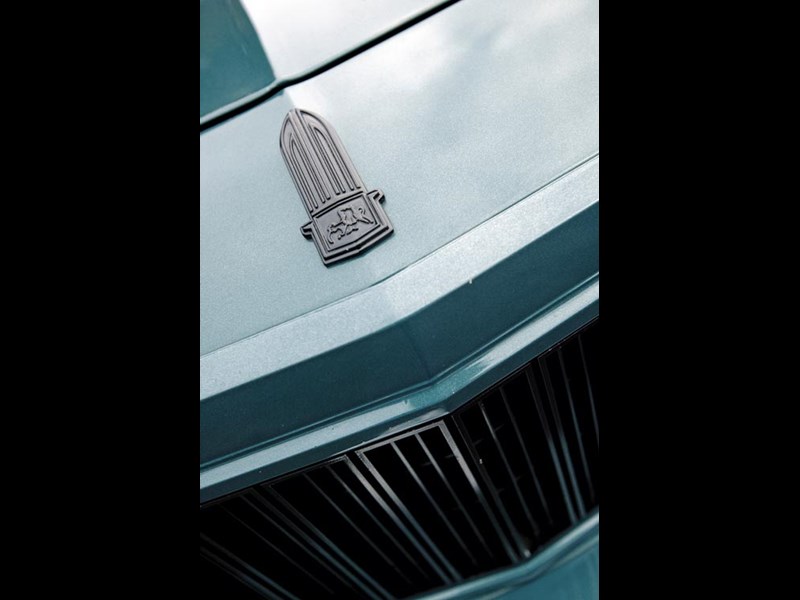 HDT Magnum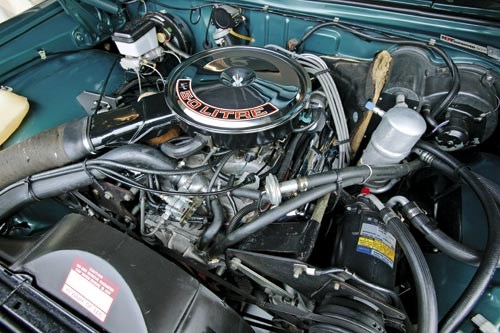 HDT Magnum engine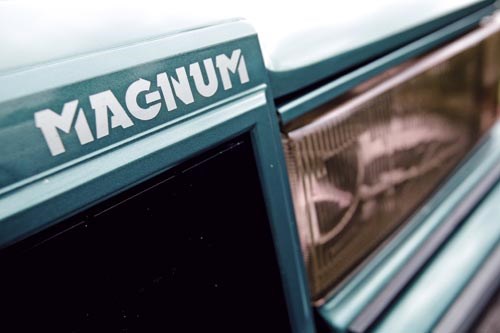 HDT Magnum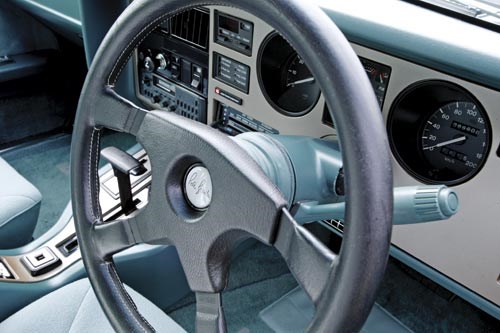 HDT Magnum interior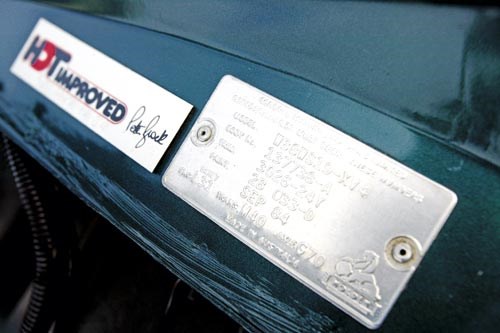 HDT Magnum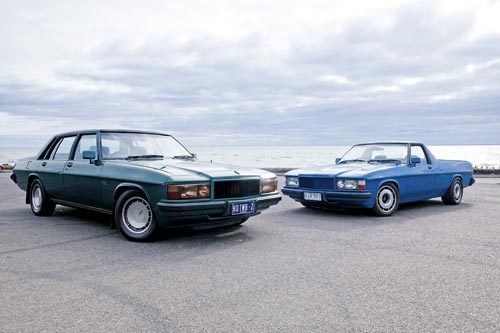 HDT Magnum sedan & ute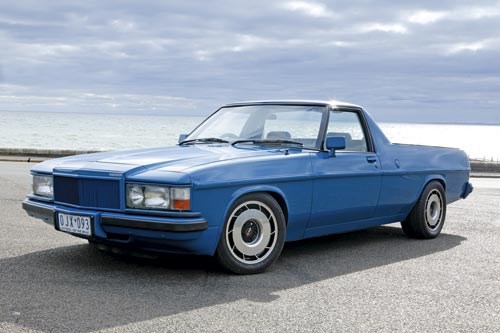 HDT Magnum ute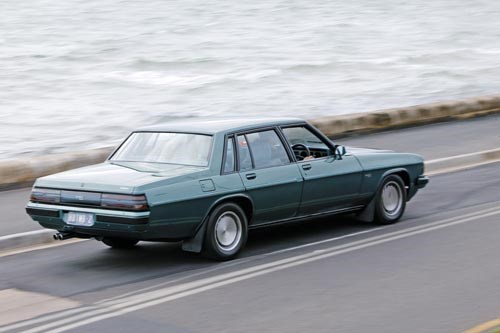 HDT Magnum sedan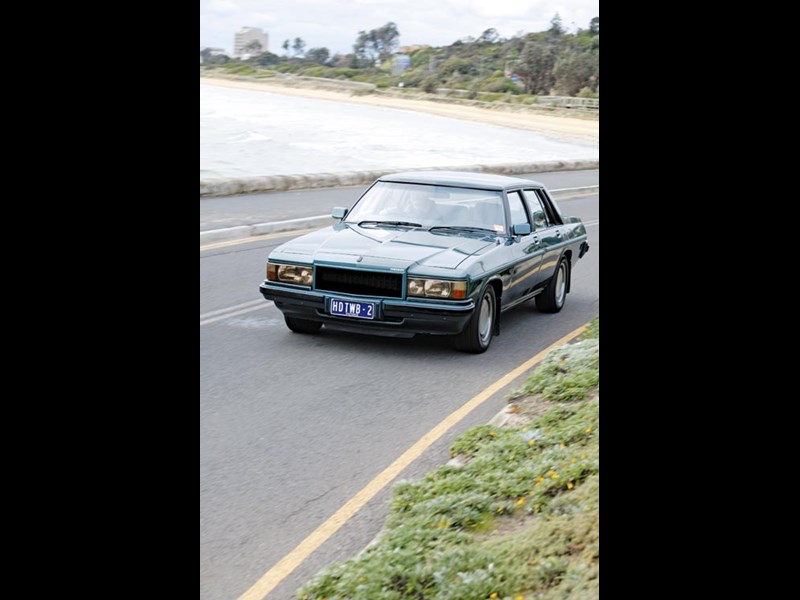 HDT Magnum sedan front

HDT Magnum Sedan & Ute - Brock's legendary 'brand' extended to the Statesman and Holden utes
HDT Magnum Sedan & Ute
Peter Brock breathed new life into some of Holden's more mundane models but may just have gone too far...
The 1987 Melbourne Motor Show was, for the main part, an unremarkable event but turned a dazzling spotlight on the problems of Peter Brock and his iconic HDT brand.
Brock had been embroiled in a well-documented dispute with Holden's Motor Company for months prior to the Melbourne debut of a radical new model.
Yet it still came as a shock to the handful of industry people still wafting around the show venue and who witnessed the strangest-looking Commodore anyone had seen being positioned for its public launch.
From a couple of angles the car still resembled a VL sedan but weird fibreglass add-ons gave the appearance of a clumsily-disguised prototype. For the most part, our group of onlookers watched in silence but a single comment captured the collective disbelief.
"Geez, he really has gone loopy."
The car being readied for display was a Brock Director - the most adventurous product of a remarkable organisation that was devised and then dominated for eight years by the redoubtable Peter Brock.
Twenty-five years ago, Brock was the most marketable driver in Touring Car racing and a performance model carrying the endorsement of 'Peter Perfect' was guaranteed to succeed.
Brock, however, was not interested in the temporary ego stroking that might stem from production of a 'Brock Special'. Having been recruited in 1969 to the fledging Holden Dealer Team, leaving in 1974 before returning for two immensely successful seasons in 1978-79, Brock had plenty to lose from GM-H's intended withdrawal of direct motor sport funding for 1980.
HDT had acted for a decade as a smokescreen behind which General Motors' Australian operation could circumvent its parent company's long-standing ban on competition sponsorship.
Now Brock needed to generate some actual dealer support for his race programme and offering an exclusive product for sale through supporting retailers seemed a viable strategy.
As HDT team owner, Brock and deputy John Harvey quickly developed a package that would capitalise on Holden Dealer Team branding.
The first HDT Commodores produced for public sale were based on VC SL/E sedans, with 5.0-litre engines that developed 34kW more power than the standard Holden version. Special features included add-on wheelarch flares covering distinctive alloy wheels that were sourced from Irmscher in Germany and side striping to echo the team's red, white and black racing colours. Those shades were also the only colour choices available to buyers of early HDT products.
Naturally, the Brock persona was clearly evident with each car carrying a signed and numbered Momo steering wheel.
Five hundred of the VC model were sold through a small network of Holden dealerships and lavished with praise by motoring writers who had feared that the era of Australian-built sporting sedans had disappeared along with the A9X Torana.
For 1982, the appeal of HDT was expanded into three variations of the VH SS and included a 4.2-litre version. However, around 300 enthusiasts were still prepared to outlay $22,000 for one of the potent Group III cars.
By 1984 Brock was ready to produce the most significant and successful products of his brand's brief reign. The VK SS was made in just one version and two colours - white or silver.
With improved cylinder heads and an extractor exhaust system fitted to its 5044cc V8, the 'base' car produced 177kW, was list priced at just $18,500 and claimed to run 0-100km/h in a sensational 6.7secs.
In addition to the Commodore-based cars were two very special HDT products - one that never passed prototype stage and another that ranks among the finest big cars of its era.
The HDT Monza was essentially a two-door Opel but with the 'donor' car's 3.0-litre, six-cylinder engine replaced by a 184kW V8. An estimated $45,000 price tag ruled it out for volume production.
Brock-built Magnums were based on Holden's already competent WB Statesman and Michael O'Hara's car is one of just 60 that were made before Holden stopped building WBs.
HDT improvements included lowered and stiffened suspension with Bilstein shock absorbers, specially-designed 16inch alloy wheels and the obligatory three-spoke Momo steering wheel. As an option, HDT would install a 126-litre fuel tank that allowed the massive Magnum to cover around 600kms between refuels.
In addition it is believed that during production of the Magnum sedans Peter Brock decided to produce approximately five Magnum utes.
During 1985 and with a new Group A Touring Car capacity limit of five litres looming, HDT commissioned a 4987cc, red-painted engine that developed 196kW and was installed in the blue-painted VK SS Group A.
Just 500 Group As were built, with 48 of these being the Group A/3 version. These cars have become the most desired and expensive of all HDT products and values can now exceed $50,000.
Twenty years ago there wasn't a car enthusiast in this country who hadn't heard of an 'Energy Polariser'. The little plastic box contained chunks of crystal set in resin and was claimed by Brock to "transmit a multiplicity of frequencies" which caused molecules in the subject vehicle to be "aligned or polarised".
Serious engineering studies were conducted, along with exhaustive road-testing of vehicles with and without the Polariser. None showed any discernible benefits and Holden said it was unable to warrant cars fitted with the component.
Brock remained insistent that any cars he sanctioned would carry the 'Plus Pack' and on February 16, 1987 Holden officially severed its "business arrangement with Peter Brock and HDT." That only made the brand's hitherto favourite son more determined and by late 1987 he was still offering four VL-based models. These cars were sourced from dealers, modified in Brock's workshop and returned with a range of Brock modifications but minus the Polariser.
Once Holden countered with its own HSV range, that arrangement also collapsed. In attempting to keep his disintegrating business afloat, Brock tried working miracles on Ford's lamentable EA Falcon and even to breathe desirability into a few Lada Samaras.
When the doors of the factory finally closed, Brock's iconic status remained virtually untarnished. In fact, if HSV folded tomorrow it's a fair bet that demand would be fierce for a new generation of 'Brockodores'.
Unique Cars magazine Value Guides
Sell your car for free right here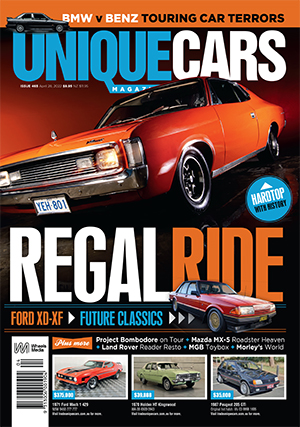 SUBSCRIBE TO UNIQUE CARS MAGAZINE
Get your monthly fix of news, reviews and stories on the greatest cars and minds in the automotive world.
Subscribe