Ford Mustang GT500KR Convertible Review
---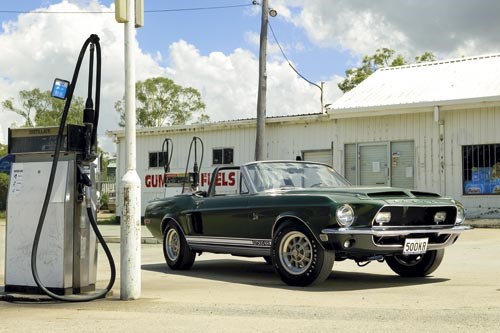 Ford Mustang GT500KR convertible

Ford Mustang GT500KR convertible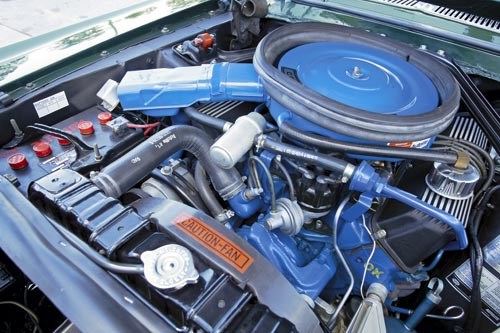 Ford Mustang GT500KR convertible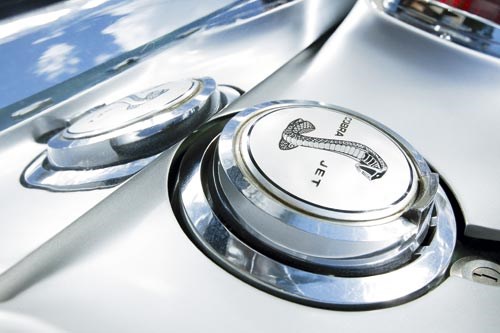 Ford Mustang GT500KR convertible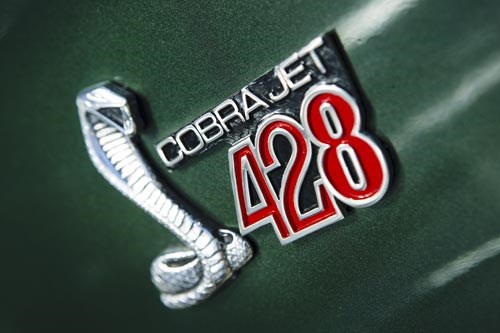 Ford Mustang GT500KR convertible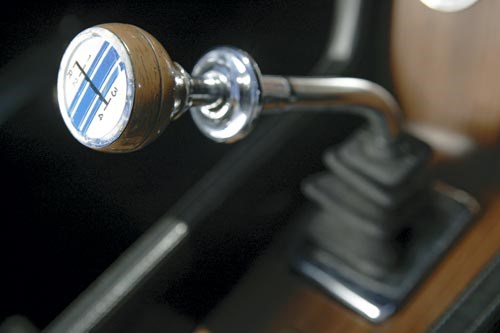 Ford Mustang GT500KR convertible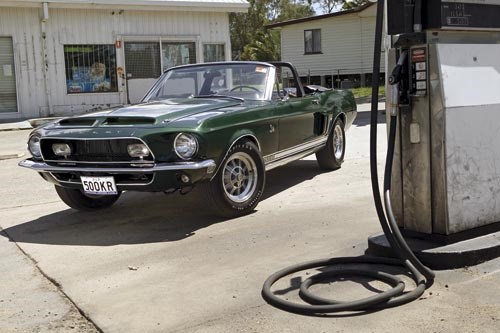 Ford Mustang GT500KR convertible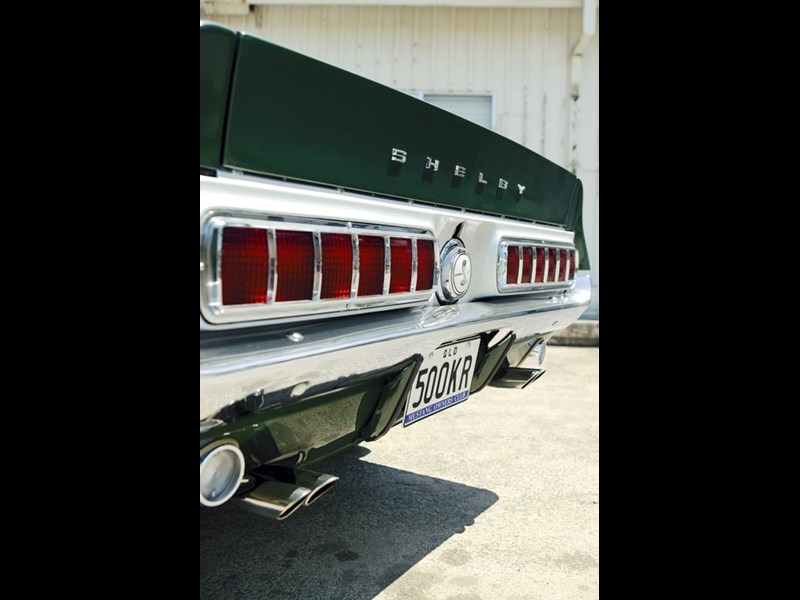 Ford Mustang GT500KR convertible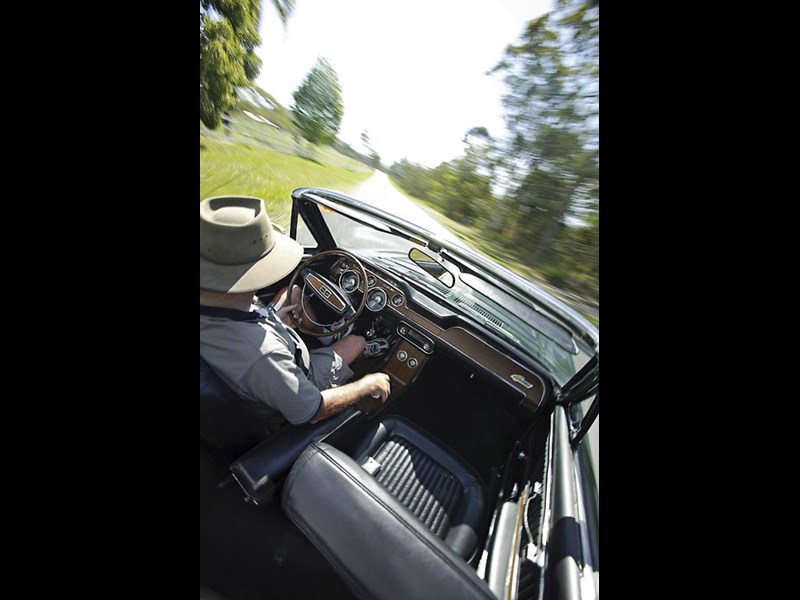 Ford Mustang GT500KR convertible

Out-muscling the rest of the muscle car field was a tough ask but Shelby American eventually produced the King of the Road with the GT500 KR
Ford Mustang GT500KR Convertible
The years from 1964 to 1973 were the automotive equivalent of history's Middle Ages. During what has become known as the 'muscle car era', North American carmakers armed themselves with blunt instruments in the shape of mid-sized or compact cars with massive engines then spent 10 glorious years marauding through the suburban streets and abandoned desert highways of their realm.
While there was no Black Knight or Sir Lancelot, that period brought cars that went by names like 'Boss' and 'Judge', 'Eliminator' and 'Road Runner'. But there was only ever one 'King'.
For 1968, 7.0-litre big block engines became commonplace in Shelby products and in their ultimate form - developing a notional 248kW - carried the 'GT500 KR' decals that were splashed across magazine advertising pages under banners that read 'King of the Road'.
KR Shelbys like Paul Wall's trophy-winning and unique-in-Australia convertible were promoted as keepers of the Shelby American faith. In reality they marked a transition from the thinly disguised racers produced under the direct supervision of Carroll Shelby to a 'corporatised' performance car aimed more at well-dressed executive buyers than black-shirted street racers.
Shelby American Automobiles had been established in 1962 to produce violent, V8-engined versions of the British AC Ace. Ford's introduction of the Mustang provided retired racer Shelby with the opportunity to diversify and by mid-1965 his GT350 Fastbacks were terrorizing race circuits and neon-lit boulevards throughout the USA.
Although they are today regarded as an integral part of the muscle car movement, Shelby's early products drew on protocols that were vastly different from those in a muscle car mainstream that slotted big engines into lightweight bodies without much regard for outcomes other than straight-line speed.
Road-going Shelby Mustangs were fitted with 4.7-litre engines, front-wheel disc brakes, a close-ratio four-speed gearbox with no automatic option, extra instruments, a fibreglass bonnet and other weight-pruning measures, special wheels and significant suspension modifications. To qualify for competition events as a 'sports car', the rear seat was deleted.
Specifically for track use was the seriously modified 350R that came with plastic windows, a fibreglass front bumper, 155-litre fuel tank with quick-fill cap and an electric pump, an integrated roll bar and harness seat belts. Production was capped at 100 cars but just 36 of the track-ready 350R were actually sold. That level of acceptance was similar to the numbers of non-competition cars that were built with the optional Paxton supercharger.
By 1966, Shelby's exclusivity and commitment to uncompromising performance had begun to wilt. Annual production increased to almost 2400 cars, including 936 350H models built for the Hertz car rental chain. For $17 a day and 17 cents a mile, those who were aged over 25 and joined the 'Hertz Sports Car Club' could enjoy the kudos of notional Shelby Mustang ownership.
Initial 350H deliveries were all four-speed manuals but, once cars began coming back Monday morning with obvious signs of competitive use on Sunday afternoon, Hertz decided to deter the boy racers by specifying three-speed automatic transmission.
The pressures of sustaining what had become a serious production responsibility began to require compromises and manifest in friction between Shelby and FoMoCo. Among the changes were reintroduction of the rear seat and availability of auto transmission in 350GT cars with more to come.
The tall former Le Mans winner had done for the Mustang's image things that Ford itself was unable - and probably unwilling - to do and he resented his independence being challenged.
A substantially restyled Mustang was slated for 1967 and Ford wanted Shelby versions that looked dramatically different from its mass-build GTA. To that end, an extended fibreglass nose panel was designed and construction of the cars transferred from Shelby's Californian facility to a factory in Livonia, Michigan.
Carroll Shelby's mantra was that he (like Australia's Peter Brock when founding H/DT) had indeed been and done everything that buyers of his modified Mustangs aspired to do and be. His early motor sporting career saw him racing in a variety of makes before being taken to England by Aston Martin team manager John Wyer. During the late-'50s he contested a few Grand Prix events; in 1956 finishing second to Fangio in the Cuban GP.
The event that should have set Shelby on a fast track to sports car race stardom was his 1959 Le Mans 24 Hour win for Aston Martin. A year later, however, the 38 year-old's career as a competitive racer ended when he was diagnosed with a heart condition that would later oblige him to undergo a transplant operation.
"All of the corporate vultures jumped on the thing and that's when it started going to hell," Shelby said in a 1971 interview quoted by Mike Mueller in his book Motor City Muscle.
"I started trying to get out of the deal in 1967, and it took me until 1970 to get production shut down," he added - an explanation of the brand's demise that is at odds with the 'official' Ford line that blames ballooning insurance premiums for its decision to abandon production under the Shelby brand.
The larger, longer 1967 Mustang platform allowed Ford to turn its 'pony' car into a draughthorse, with the introduction of optional big block engines to power a new GTA Fastback and the Shelby GT500 derivative.
While the largest engine available to mainstream Mustang buyers was the 6.4-litre 390ci V8, Shelby bypassed this opportunity en route to the 7.0-litre '428'. During 1967, a handful of the superseded 427ci motors also found their way beneath the new fibreglass bonnet fitted to Shelby products.
More extensive use of bonded plastic was one reason Ford found to transfer production closer to head office. California, Ford execs apparently believed, didn't have the capacity to produce fibreglass panels of sufficient quality and in adequate quantity for its new Shelby range. That state's boat-building industry and Bruce Meyers - 'father' of the glass-bodied beach buggy - might have taken issue with that attitude.
Cars earmarked to become Shelbys were built at Ford's factory in Metuchen, New Jersey then shipped to Michigan for completion. Ford had contracted fibreglass manufacturer AO Smith - which was also a supplier to General Motors' Corvette programme - to produce the new nose extension and other GRP components that made their appearance with the larger and longer '67 models.
Direct association with the word Mustang was actively discouraged - the cars now officially known as Shelby-Cobras. With Shelby production of the AC-designed Cobra sports car drawing to a close and Ford owning the Cobra name, it understandably was conscious of keeping such a valuable marketing device in clear view.
Shelby products fitted with 5.0-litre small block V8s retained the GT350 model designation, with 7.0-litre cars carrying GT500 side stripes. For the first time, convertible Shelbys were built - both in GT350 and 500 form - and the 1967 restyle was accompanied by first use of the now-famous 'striking Cobra' emblem.
The bigger-engined cars were distinguished by a plethora of scoops - a pair in the bonnet feeding single or dual carburettors plus two more if the car was fitted with air-conditioning. An under-bumper intake collected air for engine and front brake cooling, ducting from behind the doors cooled the rear brakes and a pair of large C pillar scoops were there to remove hot air from the cabin.
Defining the shape of soft-top Shelbys was a rollover hoop with integrated seat belt retractors that was not available on any other Ford-built convertible. The interior that had previously been bland and functional became almost plush and certainly geared towards attracting buyers who were seeking an alternative to larger and more luxurious 'muscle' models.
For 1968 the Shelby Cobra exterior became less aggressive than the shape that debuted a year earlier. Its raised air-scoop was replaced by dual bonnet inlets, while the cars also acquired legally-required side marker lights and the bonnet pins became more pedestrian friendly. At the rear were large, sequential tail light clusters with integrated indicators lifted directly from stocks of '65 Thunderbird leftovers.
Production again featured fastback and convertible versions of the GT350 and GT500 but the larger-engined model survived for just four months before being usurped in January 1968 by the new 'King of the Road' KR500.
Externally the car recaptured a modicum of the aggression that had been lost in the 1968 model year changeover. A reshaped bonnet incorporated 'Ram Air' intakes and there were new 'GT500 KR' decals for the rocker-mounted side stripes. Five spoke wheel covers fitted over plain steel wheels were standard, however many KR buyers opted for the very distinctive 10-spoke alloys.
The interior, characterised by a quite incongruous 'swing away' steering column, featured well-shaped seats, woodgrain dash trim and a console that accommodated matching oil pressure and amps gauges.
In common with every muscle car manufacturer in Michigan, Ford was nervous about advertising the genuine output of its bigger engines and claimed that output from the KR's Cobra-Jet engine was actually 25bhp (18.5kW) less than the GT500's 360bhp (267kW). It's probably closer to 380bhp (283kW).
Ensuring the KR's superiority over the GT500 were special cylinder heads with 10.6:1 compression, reshaped exhaust headers and a 715cfm Holley carburettor.
In production terms, the 1968 model year was a monster for Shelby American. Almost 4500 cars were built, with the total including 2073 GT500 and KR coupes and 720 of the 428-engined convertibles. Paul Wall's KR convertible is one of just 318 such cars built and today ranks among the rarest of Ford-based muscle cars.
Wall's fascination with Mustangs began in 1972 when he bought a basic 1960s model. He sold the two-door Ford in favour of something more practical but in 1990 began what was to become a quest to establish one of the country's most exclusive collections of Shelby products.
Inside an unimposing Colourbond shed, each tucked under its own tailored car-cover, sit a 1966 GT350, '67 GT500, '69 GT500 and our featured '68 model KR convertible. All are in spectacular condition and ready to present a show-stopping display when the Mustang Nationals come to the Gold Coast's Royal Pines Resort over the 2006 Easter long weekend.
Despite some owner misgivings about its battery, the KR responds eagerly to the prospect of some exercise and trots obediently into a line of traffic leaving the nearby Saturday morning markets. Only when asked to perform a snappy lane change in preparation for a right-hand turn does the Cobra-Jet engine give a hint of its potential to astonish - the muted exhaust note becomes a snarl, the nose lifts dramatically and the car almost instantaneous generates a 50metre buffer zone on the following traffic.
'King of the Road' Cobras are creatures that demand far greater freedoms than Australia's narrow semi-rural roads and cluttered freeways can permit. They were created for an era of cheap fuel and notional speed limits - stretches of shimmering, soft-focus Arizona blacktop and cornfields bisected by pale strips of police-free concrete come to mind.
Yet even when driven at a fraction of its potential, the 7.0-litre Shelby is a stunning device. Road tests found that factory-spec KRs would run 0-400m in 14.5sec - those not garroted by inefficient 'smog control' equipment knocking a second off that time and running from rest to 160km/h in around 12sec.
The physical effects of that massive engine become evident as the old-fashioned Polyglass tyres distort noticeably under acceleration through barely moderate bends and you wonder how many KR Shelbys might have survived the late-'70s when they became little more than cheap playthings for uncaring highway hoons.
What's Australia's only Shelby KR convertible worth? Wall isn't sure but knows the car's value has certainly ballooned during the past few years.
"Back in the late 1990s you would see all kinds of Shelby Mustangs available through the Shelby Club's Snakebite bulletin and you could buy one for $US50,000-80,000," he said.
"Today they can be worth two or three times that money but if you look at the current club ads they're pretty cagey about the money they'll accept for very good cars."
Less reticent is the US-based Barrett-Jackson internet site that tracks prices achieved by a fascinating range of vehicles offered during the past decade via the company's network of specialised vehicle auctions. Back in 2000, the several KR500 convertibles that went under the B-J hammer ranged in value between $US51,000 and $86,000, with coupes around 30 percent cheaper.
Those values would remain stable until 2004 when low US interest rates and improving property values contributed - as did similar conditions here during 2002-03 - to soaring values for a range of 1960s and '70s vehicles.
Evidence of the boom came earlier this year when a car in the same Highland Green as our featured KR sold for more than 224,000 Aussie dollars and a Fastback version made $162,000. Keep saving, kids.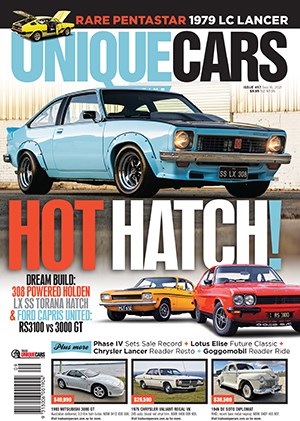 Subscribe to Unique Cars Magazine and save up to 42%
Australia's classic and muscle car bible. With stunning features, advice, market intelligence and hundreds of cars for sale.
Subscribe