Foose 1969 Camaro Review
---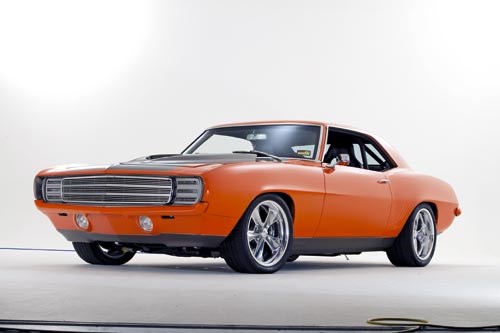 Foose 1969 Camaro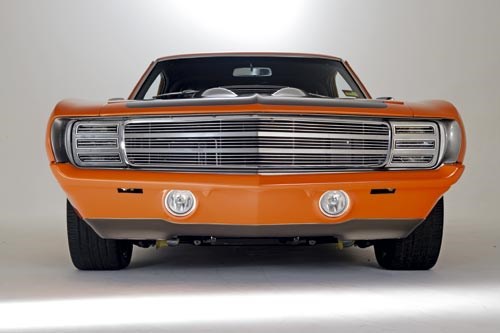 Foose 1969 Camaro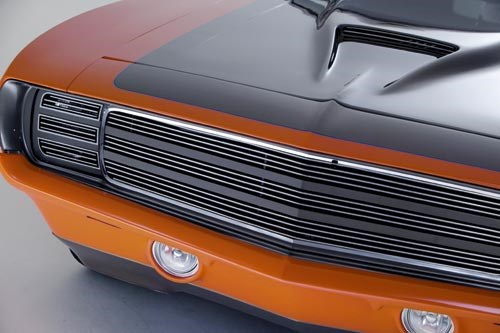 Foose 1969 Camaro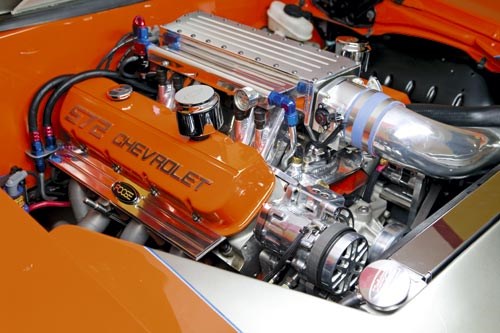 Foose 1969 Camaro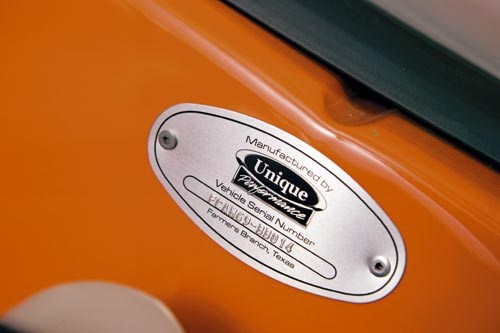 Foose 1969 Camaro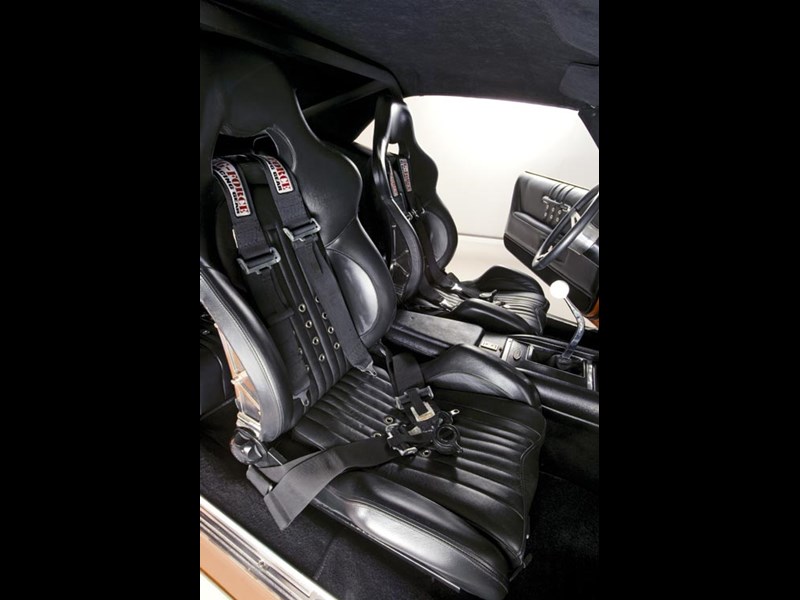 Foose 1969 Camaro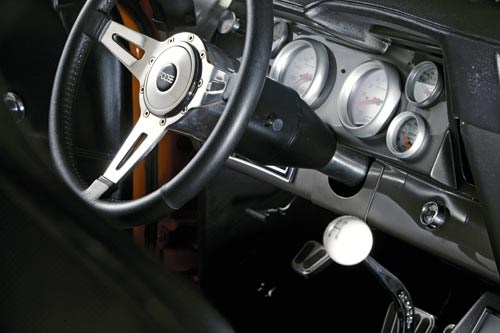 Foose 1969 Camaro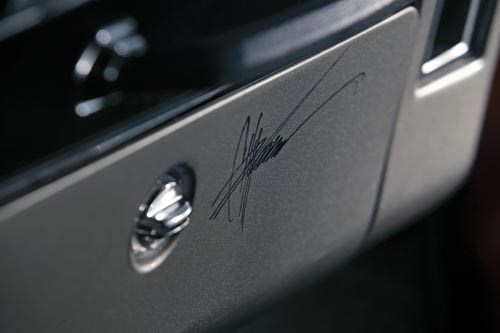 Foose 1969 Camaro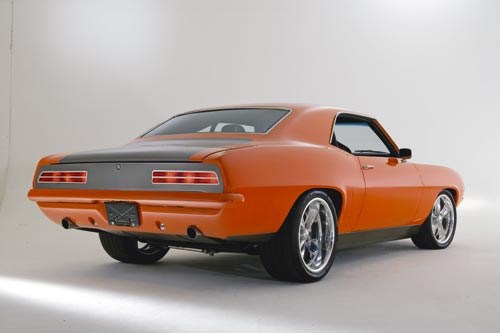 Foose 1969 Camaro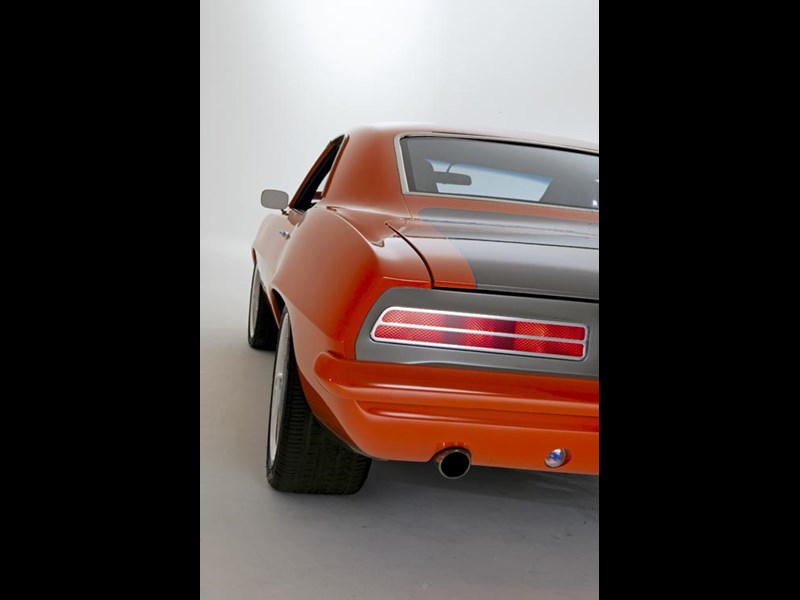 Foose 1969 Camaro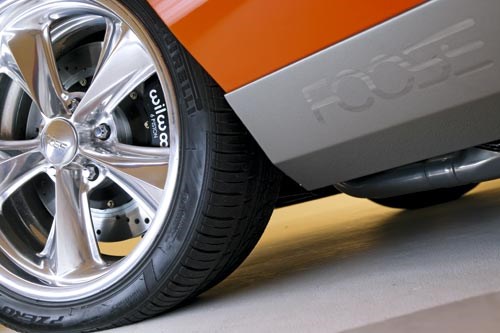 Foose 1969 Camaro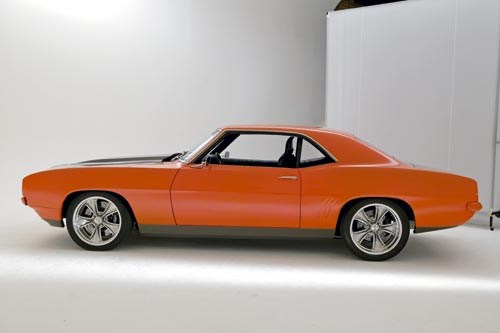 Foose 1969 Camaro

Close shave: Foose 1969 Camaro. This wild custom escaped the builder's clutches just before the police got involved.
Foose 1969 Camaro
The era of North American muscle car glory was dotted with models so rare they have enthusiasts storming the barricades at collector car auctions whenever one is offered for sale. Even then, arguments will rage over authenticity, or if any of a particular variation were actually made.
Therefore, when the only genuine Foose '69 Camaro to reach Australia became available, the necessity to document its presence in this country was not only overwhelming but essential. Half a century into the future, when some weary-eyed automotive enthusiast insists he had once seen just such a car, these words and pictures will confirm that an age-dimmed memory was not playing tricks.
Making this task all the more compelling is the anguish that dogged the abbreviated lifespan of the Foose Camaro and notoriety that could overshadow the significance of the cars themselves.
Chip Foose is regarded in some quarters of US vehicle customising as a wild child who sees dollar signs in every shape that hits his drawing block. Yet this 45-year-old protégé of the late Boyd Coddington grew up in a family that was steeped in automotive customising and has more than 20 years of design expertise and top-level awards to his credit. In 1997 and while still running Coddington's Rods By Boyd operation, Foose became the youngest inductee ever to the Hot Rod Hall of Fame.
His commercial ventures include a deal with the Johnny Lightning company for a line of Foose Design die-cast models and the hugely successful Overhaulin program that is now enjoying a fifth season on the cable TV Learning Channel.
A long-time Camaro owner and enthusiast, Foose says he "spent a long time looking" at his own '69 coupe before sitting down to design a version that would update every aspect of the car's presentation and performance.
Armed with crayons and coloured highlight pens, Foose quickly translated his vision of a 21st Century Camaro into detailed but stylised illustrations. Without the time or inclination to personally create the car, the task of interpreting those renderings was delegated to a team of artisans with credentials that were apparently impeccable.
With its links to Carroll Shelby, dozens of industry awards and a string of Shelby 500E Eleanor fastbacks already in the garages of discerning muscle machine collectors, Texas-based Unique Performance was the shop that Foose selected to bring his Camaro to fruition. However, as documented in a warts-and-all Learning Channel documentary, creation of the 'mule' car was a tortuous and frequently frustrating process.
The donor car was a nondescript wreck, hauled out of Unique's back-lot boneyard and reduced to less than a shell of its original self before creation of a legend-in-waiting could commence. Build time was governed by Foose' determination to display it at the 2005 Good Guys Association Car Show; eight weeks and several states away in Columbus, Ohio.
New panels came from Chevrolet spare parts megaplex, Year One Inc, and within days a virtually new Camaro body was rotating on a jig as the team in Unique's design department struggled to convert Foose' conceptual drawings into plastic and metal.
"It's fun to draw these things up but we have to look at making it as a roadworthy car that we can build and sell to customers," Unique Performance President Doug Hasty lamented as the lack of input from a preoccupied Foose began to delay the project.
Reprofiling the original Camaro sills was among the easier tasks on an extensive list - the new steel being rolled and then simply bolted over the original Camaro panels. The Camaro's hideaway headlights were retained but their sliding covers needed to merge precisely with grille ribbing that tapered ever so slightly as it mated with the light covers. Hand-forming of these components was entrusted to Year One's creative team, which also needed to interpret Foose' lines-on-a-page and hope that the finished product would reflect its designer's expectations.
With the car earmarked for a choice of engines including General Motors' latest and most virulent 572ci (9.3-litre) big-block, added rigidity was seen as critical. Without the time or resources to re-engineer a 40-year-old body design, Unique's solution was to add a surreptitiously painted and mounted roll bar.
Behind the 572 donk was an equally muscular Tremec five-speed transmission with the capacity to handle 460kW of power and a locomotive-grade 878Nm of torque.
The interior was an area which would allow buyers of the projected 500 cars numerous opportunities to personalize their rides. Seats, instrumentation, sound systems, air-conditioning - even manual or electrically-powered windows - were all up for grabs on the Unique Performance order form.
From the instant that pen met paper, Foose had envisaged a car finished in Hugger Orange and that was the shade chosen for the prototype. Embellished in grey and with the Foose name shadow-toned into the lower panels, it was the combination of colours that became an emblem in its own right.
Unique's Hasty admitted to nervousness as Foose' first inspection of the prototype approached. The fuel injection system for the big-block Chevrolet engine had not arrived and some detailing was incomplete. Yet the master designer was happy with the result and a fortnight later the car was on a specially-painted carrier and headed for Columbus.
Nervousness continued as the car was unveiled to a gathering of knowledgeable and unforgiving hot rod owners and judges. However, the apprehension evaporated when the Camaro was selected by Good Guys as the give-away car for its 2006 show season.
FOOSE DOWN UNDER
Despite a basic price-tag of US$124,000, demand for the Foose Camaro erupted. By early 2006 the first production examples were taking shape. Among those eager to realise his dream of owning a piece of Chevrolet muscle magic was local enthusiast JD.
"When I was a kid in New Zealand my dad sold our house and bought three 1957 Chevies," he reveals. "At 16 I was able to drive and had to go to be interviewed for a new school. When I rolled up in a '57 the headmaster's jaw just dropped because he loved them too. Not only was I accepted for the school but I got special dispensation to park in the staff carpark, not down the back where it might get damaged."
As a successful business owner and property developer, JD was able to own a string of performance cars including a ZC Fairlane that he modified with a small-block Chevrolet engine. "I was a Chevvy man with a Ford budget," he jokes.
Having followed Foose' show on the Learning Channel, JD was aware early on of his plans for the Camaro and, in August 2005, placed his order for a heavily-optioned Hugger Orange example.
"Out of the 500 Camaros that Unique planned to build, only 70 were going to be the big-block 572, so that was the car I wanted," he says. "It wasn't cheap in relative terms and I wouldn't have paid half what it cost for a car without the Foose name attached to it."
From conversations with an ex-Unique Performance employee, he believes only 40 of the projected production run were completed before the company filed for bankruptcy in late 2007, with fewer than half that number being 572-engined cars.
"At one stage I was thinking about having it supercharged and even spoke personally to Chip Foose about it. He was quite happy for that to happen but Unique had to do R&D as it would have been the only supercharged car they had built and they were no doubt concerned about liability and warranty issues. Thankfully I didn't go ahead, otherwise my car might have still been there when Unique was shut down."
JD went further, he believes, in the specification of his machine than any other buyer who actually took delivery of a completed car.
"I started with the big engine with the Hogan fuel injection and Tremec five-speed. The suspension is the Alston package with horizontally-mounted coil-overs and there are six-piston brakes.
"Inside it's got special Foose seats with the leather package, custom console, DVD and CD system. About the only option I held back on were electric windows because they didn't seem to fit."
How long Australia's only Foose Camaro will remain here depends on how good a deal JD can do if he elects to sell the car.
"I've taken it to a couple of shows and you can see people walking up and looking, trying to work out if it's the real thing," he says. "I'd love one of the Foose Hemisfear street rods and one of his choppers and, if I can realise enough to swap this vehicle for the two of those, I might sell it.
"For now though I'm happy that I own something really special and genuinely unique in the muscle car world." n
PERFORMANCE MELTDOWN
Late 2007 saw the premises of Unique Performance buzzing with activity; none of it related to building cars for a growing queue of agitated owners. First came news that performance car doyen Carroll Shelby had withdrawn from his arrangement with the Dallas-based company, followed by assertions from Unique Performance President Doug Hasty that engines supplied by Shelby were faulty and prone to overheating.
November 6 saw the Unique Performance factory overrun with State and Federal law enforcers. This move followed accusations that more than 60 of the Mustangs awaiting conversion to Shelby GT350 and 500E sanction cars were the victims of title washing, with their factory VIN numbers removed or obliterated.
Unique was also found to be using unskilled labour in its vehicle preparation area, including 17 work-release prison inmates. Some of the cars offered at a bankruptcy sale early in 2008 were displaying significant quantities of Bondo body-filler.
Three days after the police action, Foose Design issued a statement confirming that it too had severed all ties to Unique; ending production of the Camaro, Challenger, Chopper and Mustang-based Stallion.
That left a string of Foose and Shelby customers out of pocket to the tune of an estimated US$39 million. Buyers destined to never see their money or vehicles included major sports stars, a former Secret Service agent and overseas buyers including one from the Middle East who reportedly outlaid more than $250,000 in deposits on three Foose Camaros.
SPECIFICATIONS
2005 Foose '69 Camaro
Body: two-door coupe
Weight: 1545kg
Engine: 572ci (9.4-litre) V8
Driveline: front engine, RWD
Transmission: five-speed manual
Power/Torque:  460kW @ 5500rpm/ 878Nm @4500rpm
Performance: 0-100km/h - 5.0secs. 0-400 metres - 12.4secs (est.)
Value: A$300,000-400,000
Unique Cars magazine Value Guides
Sell your car for free right here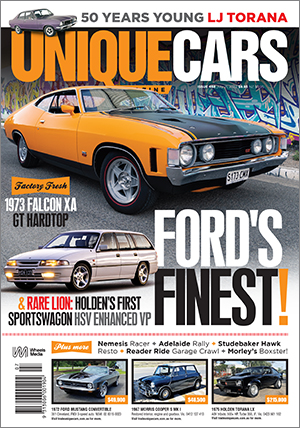 SUBSCRIBE TO UNIQUE CARS MAGAZINE
Get your monthly fix of news, reviews and stories on the greatest cars and minds in the automotive world.
Subscribe