Bob Jane Camaro ZL-1 Review
---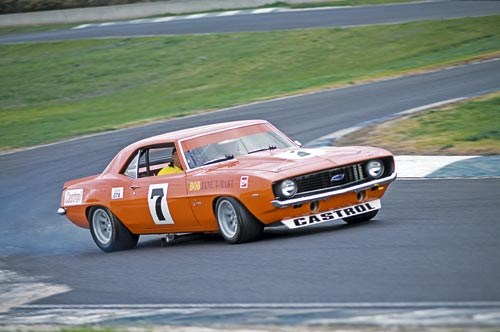 Bob Jane Camaro ZL-1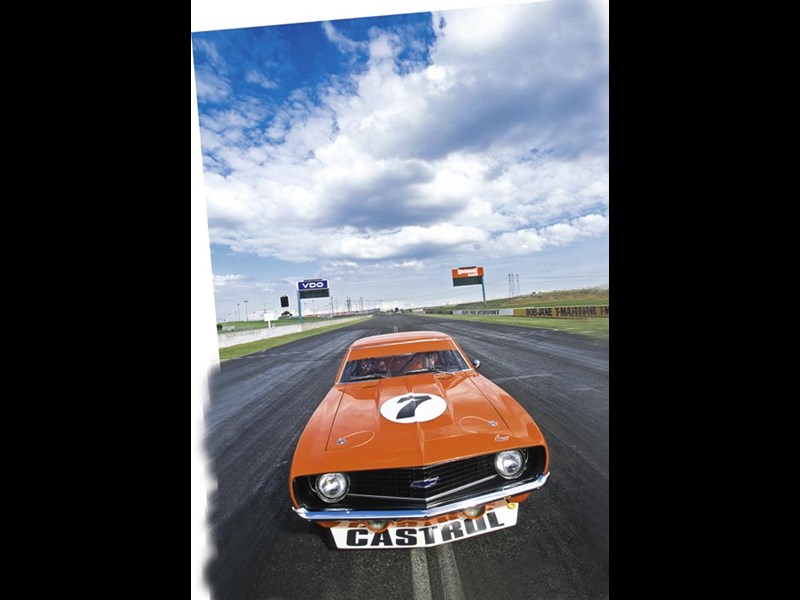 Bob Jane Camaro ZL-1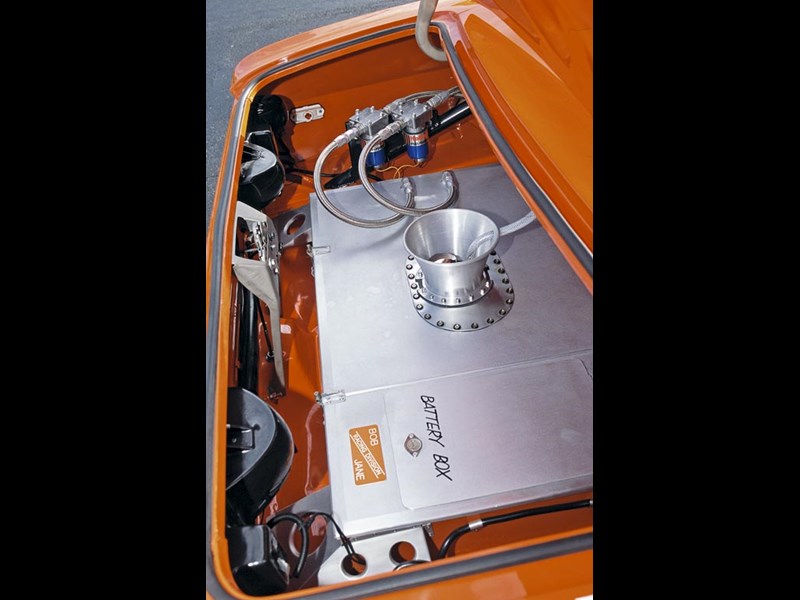 Bob Jane Camaro ZL-1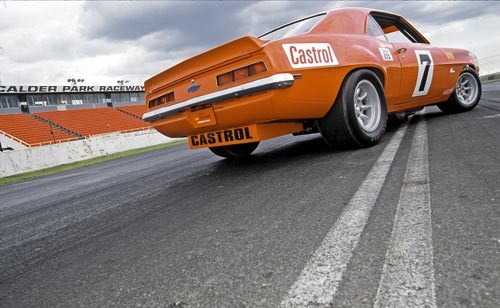 Bob Jane Camaro ZL-1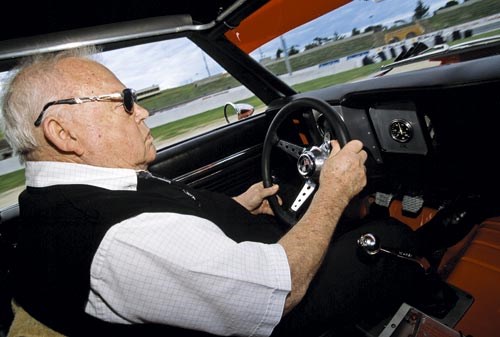 Bob Jane Camaro ZL-1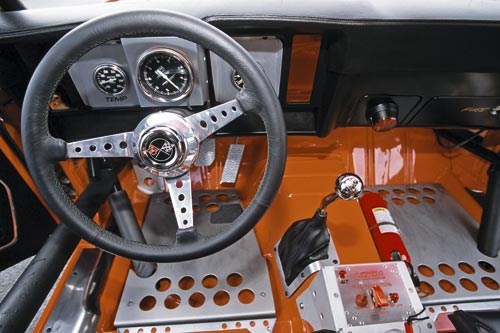 Bob Jane Camaro ZL-1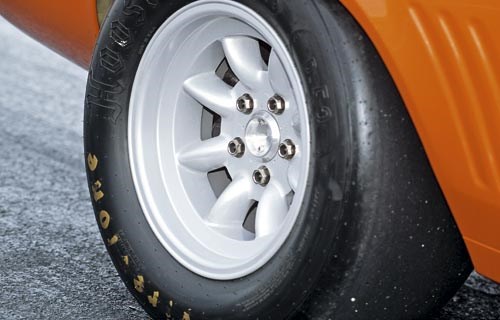 Bob Jane Camaro ZL-1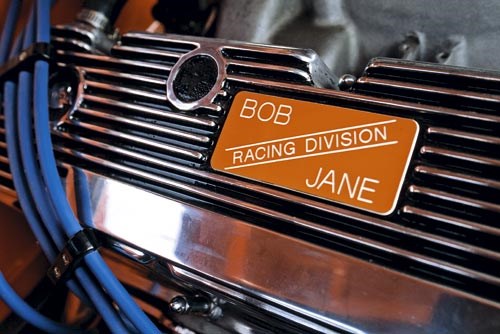 Bob Jane Camaro ZL-1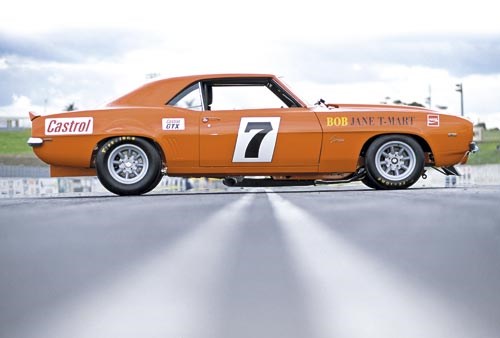 Bob Jane Camaro ZL-1

Racing icon Bob Jane puts in some hot laps in the car that took '70s touring car racing by storm…
Bob Jane Camaro ZL-1
It was another job for Bob… and only a job for Bob. Bob Jane, that is. Australian motorsport living legend and the man who drove an equally legendary 1969 Chevrolet Camaro ZL-1 to victory in the 1971 and '72 Australian Touring Car Championships.
Jane had not driven 'the mother of all muscle cars' since 1973, when it won the ATCC round at Calder (but was excluded post-race), but Unique Cars reunited car and driver during a stirring drive around Jane's Calder Park Raceway.
And though he is 74 years of age, in true Jane style, Bob didn't spare the horses - all 600 of them.
In the 31 years the pair have been apart, the super-rare ZL-1 - now valued in excess of $US1 million - has been through the wars, firstly being turned into a sports sedan by local circuit racer Jim Smith, then drag racer Mike Tyder transformed the machine into a quarter-mile warrior.
Bob repurchased the big Chevy a few years ago and entrusted former Bob Jane Racing Team member, Miles Johnstone, to restore the machine to its glorious '70s specification.
Jane's racing manager from that period, John Sawyer prepared the car for competition and, in doing so, transformed the Camaro into what Bob described as the forerunner of today's V8 Supercars.
"It was a prototype for what was to come - a supercar built professionally, not just a sedan we changed a bit, like my old Jaguar," he explained. "It was the first car built on a plate, the first car to have Harrop brakes, the first car to have a Holinger gearbox. Those guys started then. Now everything has got a Holinger gearbox and Harrop brakes.
"It was a fantastic car; it just had that much power. It had 600-plus horsepower (448kW) and 600-plus ft/lbs (814 Nm) of torque. The problem with the 427 was it used to eat gearboxes. It was so powerful there was no gearbox built in that era that would stand the torque."
The Camaro was an instant success, with Jane winning the 1971 ATCC title after scoring wins in three of the seven rounds, two seconds and a third place. He finished six-points ahead of the 1969 Trans Am Mustang of arch rival, Allan Moffat.
The first win at Sandown proved the value of such a strong engine.
"I went around Peters Corner (onto the back straight) and second (gear) disappeared," said Jane. "It didn't matter, third was fine. Next time around the first corner I'm leading, I go back to third gear from top to go past the pits. Third disappears. I've got one gear left - top. To go around Peters Corner in top it would go splutter, fart, jerk, jerk and I still stayed in front. This thing went half the race in top gear, which is totally amazing, but that's what torque can do for you."
The winner-take-all final at Oran Park was also an unusual event for Bob - but for a very different reason.
"It was Moffat and Jane racing for the championship and some guy drove onto the circuit in a white Valiant (road car) and joined the race. Geezus, that was interesting. You would do two laps for his one. They couldn't get him off. It's the only time I've ever seen it."
The following year, the sport's controlling body, the Confederation of Australian Motorsport, banned the 427 engine and Jane was forced to run a 350ci small block unit. It made little difference, the Camaro again beating Moffat to the title; 76 points to 53.
Run over eight rounds, Jane claimed victory at Calder Park, Adelaide International Raceway, Warwick Farm and Surfers Paradise. Again, there were two second places and a third place.
"I was very disappointed when I took the 427 out," said Jane, "(but) as a 350 with a four-barrel carburettor, it was still a nice car to race. I was quite surprised that the chassis was so good that the power of the 350 was enough."
The 427 engine and gearbox were sold to Aussie expatriate, Frank Gardner, who fitted the monster powerplant to his 1970½ Camaro; the combination winning the 1973 British Saloon Car Championship.
CAMS again passed new rules for the 1973 season requiring ATCC cars to be more aligned with road cars. After unsuccessfully running a Torana XU-1 in round one, Jane had the Camaro modified to suit in time for the second round at Calder, a race it won after beating Moffat's Falcon GTHO Phase III. However, the Chevy, now listed as a Z28, was excluded after CAMS determined there were not 25 similar cars in the country, as dictated by the rules.
By this time Jane was well into development of his HQ Holden Monaro and the Camaro was moved on to Smith.
Six years ago, and in need of major restoration, the car was reclaimed by Jane after another former rival, Norm Beechey threatened to purchase the ZL-1 if Jane didn't.
"I was talking to the guy who drag raced the car, but I wasn't putting any pressure on," Jane explained. "Norm Beechey rang me and said, 'Bob are you going to buy that bloody Chevy because if you don't I will,' so I went and bought it. It was a mess."
Miles Johnson, who has worked for Jane either as an employee or contractor since 1976, concurred with his boss' sad assessment.
"It was an absolute tragedy," said the ex-New Zealander. "I heard Bob had bought this car back and I ghosted him a fair bit to see if I could rebuild it, but when we got to see it…"
Though the car needed plenty of work, that was the easy part of the restoration. Before the rebuild could commence, Miles was faced with the far more difficult task of researching the car's original circuit racing specification.
"Finding out what went where was difficult because the car had gone through two or three different transitions," he explained. "People had taken off parts and thrown them in the corner. In those days no one took photographs of the trunk or the cockpit or the engine bay or anything like that so we had to build it in the spirit of 1971-72 - utilise the same sort of thinking.
"Every week I would pull more off the car and I agonised over how to build it. Then I thought Bob started off with a brand new Camaro, so I decided I'd build a Camaro and then we'd load Bob's stuff into it. We were on a mission then, we were away."
Johnson said it wasn't too difficult to source parts because of the wide availability of new, second-hand and reproduction items. And while plenty of these found their way onto this car, Johnson rejects minority claims that the restored machine is not the genuine article.
"A couple of people have suggested to me it is not the original car, but it is," he insists. "It is probably 60 or 70 per cent of the original car, remanufactured. It is Bob's roll cage, chassis, suspension, and original floor and roof. We put two new quarter panels on it and it had a fibreglass bootlid on it when the drag racer was using it, so we put a metal bootlid on it off a donor car. The only two non-genuine panels are the ones we couldn't get - the two door skins - any genuine door (we found) was as bad as the doors on the car.
"The seat is a replica because the original had that many holes drilled in it, it was just bizarre so we replicated all the seats and seat bases."
And just to prove you can't please all of the people all of the time, Miles has also been accused of doing too good a job with the restoration!
"One gentleman said to me 'you have done a nice job, but I think you might have over restored it'. That may be true, but it is very hard to half-restore something and make it acceptable to everyone because some of them will say, 'this is a bit rough', so we were caught between the devil and the deep blue sea.
"Bob's cars were immaculately prepared, but when John Sheppard came on board and built the car with the 350 engine he took it to a new level. John is a fastidious car builder and he introduced that wow factor to motor racing. He said if you roll a car out the back of the transporter and the crowd doesn't suck breath you haven't succeeded, so I have tried to build the car in that spirit."
Miles did make some concessions, though. "All the welds and hammer marks; anything that was exposed, we have left it the way it was."
Many people involved in the original build also helped Johnston this time around, their technical input, passion and camaraderie contributing greatly to the stunning result.
"The fun in building this car was the great people you met," Miles explained. "Everybody had a fantastic story or something they could offer. One guy had the dry sump lines for it, another guy had the gauges, it just went on and on and we eventually bought all this back to the one place.
"I rang the boss of Graviner fire extinguishers, who sold Bob the fire extinguisher back when he was a salesman for the company. They sent it back to England for us, had it all re-stencilled and painted, and gave it all back at no charge because Bob was the very first person in Australia to install a fire extinguisher system in his race car and they remembered that."
With the Ray Harrison-built engine from Jane's blue ZL-1 in place between the Camaro's front wheels and in front of a Holinger-modified M22 Muncie gearbox similar to the original 'box, the car was completed just in time to appear at the 2002 Bathurst 1000 - the first year that Bob Jane T-Marts sponsored The Great Race.
Jane chose not to drive the car that day, the duties handed over to Carrera Cup driver Matthew Coleman, but unfortunately for the team, all did not go to plan.
"We got it out on the track and we had a fail-safe system in the oil line, which meant if the oil pressure dropped below 25lbs, it automatically turns the engine off," Miles said. "When I installed the dry sump pump, I didn't understand that I had to regulate the compensation valve, so when the oil got hot and runny and the oil pressure dropped down, it turned itself off, which was rather embarrassing because it was on the main straight and they had to tow it in."
After correcting that problem and attending to a few minor details, Miles says the car is now complete, which has exorcised the agony from his body.
"I am 99.99 per cent happy. I can't remember the pain or strain that we went through building the car. I look at it now and it is just great to see it back."
And now it is even better since Bob jumped in the driver's seat and burnt rubber once again.
"Prior to that it has been a 9/10 project, but that gave me the missing point," Miles said. "Before it had only been an object to him, but driving it means the restoration has his total acceptance."
It didn't take Jane too long to reacquaint himself with the big Chevy or its accelerator pedal. Bob was straight into it, power sliding off the line and out of Calder's tight turns.
"I just feel… a bit at home," he said after his historic drive for Unique Cars. "It's got some mumbo. It doesn't matter if it's second, third or fourth it still accelerates. It's very heavy in the steering. Everyone has power steering now (but) you didn't steer it anyway, you slide it. You steered it from the back wheels on the throttle."
Though it last raced with '427' power 32 years ago, Jane said the engine still outperforms those powering V8 Supercars.
"I had a drive of Glenn Seton's AU Falcon here one day and I thought, 'this is beautiful car, but what about the power?'. These (V8) guys reckon they have 600-plus horsepower in their 5.0-litres, but they don't get the torque. This car really is fast, very fast."
Despite the quality of the restoration and the engine's awesome performance, Bob said he has no plans to campaign the car in historic events.
"I wouldn't race that car in a fit. These cars to me are like paintings. When I drove the Maserati 300S at Sandown with Fangio (1978) they were driving around like lunatics. David McKay wrote off his Ferrari LM 250; they repaired it because they are worth such a lot of money, but I couldn't do that. This car, Christ knows what it's worth - a lot more than $US1 million."
Fans of the car - and historic touring cars in general - can rejoice in the news that, thanks to Miles and his dedicated team, the country's most famous Camaro will be around for a long time to come.
RACER AT HEART
Bob Jane has made an extraordinary contribution to Australian motor racing as a competitor, team patron and circuit promoter.
Also one of the country's most successful businessmen, Jane won the Australian Touring Car Championship four times. In 1962 he drove a Jaguar 3.8 to victory and backed that up the following year driving a Jaguar 3.4.
He again won back-to-back ATCC titles in '71 and '72 driving the Camaro featured here.
Jane was also a major force in production racing, winning our greatest endurance race four times in succession. The first two wins occurred at Phillip Island in a Mercedes Benz 220SE and Ford Falcon respectively, and these were followed by two victories in a Cortina GT when the race moved to Bathurst.
In 1963, Jane also claimed the Australian Gran Turismo championship, driving a lightweight E Type Jaguar.
Among Jane's many other successes was victory in the 1974 and '75 Marlboro $100,000 sports sedan series, a fiercely-contested forerunner to the Australian Sports Sedan Championship.
He retired from racing in 1984.
Jane was also team patron for some of Australia's best-known motorsport identities, including John Harvey, Peter Brock, Frank Gardner and Ron Harrop, and thrilled local fans by bringing rare and exotic cars from Jaguar, Maserati and McLaren into the country.
The owner of Calder Park Raceway and Adelaide International Raceway, Jane also built the first NASCAR super speedway outside of North America when he opened the Calder Park Thunderdome in 1988.
In the early '80s, Jane took the Australian Grand Prix off life support by bringing to Australia F1 world champions such as Niki Lauda, Alain Prost, Keke Rosberg and Nelson Piquet, and played a starting role in the race's push for World Championship status, which was granted for the 1985 season.
Jane was inducted into the AVESCO Hall of Fame in 1999.
FACTORY EXOTICA
The ZL-1 WAS born when Illinois Chevrolet dealer, Fred Gibb ordered 50 cars via GM's Central Office Production Order system that was used to produce low-volume cars for special customers. Another 19 were subsequently ordered by other Chevy dealers.
Known also as COPO 9567 and primarily intended for drag racing, the ZL-1 came equipped with an all-aluminium 427 big block V8 that General Motors had developed for Can Am (Canadian American) sports car racing.
Fed air by a reverse bonnet scoop known as Cowl Induction, the Camaro engine was rated at a nominal 317kW, but was said to produce in excess of 373kW. It was the most powerful engine Chevrolet had offered to the public.
Owners had the choice of a four-speed manual gearbox (Muncie M21 or M22) or the then-new heavy duty Turbo Hydra-Matic auto. Other features included front disc brakes, heavy duty radiator and suspension, and GM's 12-bolt Positraction LSD rear axle assembly fitted with 4.10:1 gears.
ZL-1's downfall was price. The engine alone cost $US4160 and the car retailed above $US7200.
But price wasn't a deterrent to Jane. He sold his 1967/68 Trans Am Mustang and bought two ZL-1s from 1960 Indianapolis 500 winner, Jim Rathman, who operated a prominent Chevrolet dealership near the Cape Canaveral Space Centre in Florida.
"When I went to America in about 1970 I thought it would make a great race car," Jane remembered. "General Motors in Detroit told me there were two available in Melbourne, Florida - this car in Hugger Orange (#33, VIN 610732) and a Le Mans Blue (#52 VIN 620934) automatic for drag racing - so I bought them both."
Unique Cars magazine Value Guides
Sell your car for free right here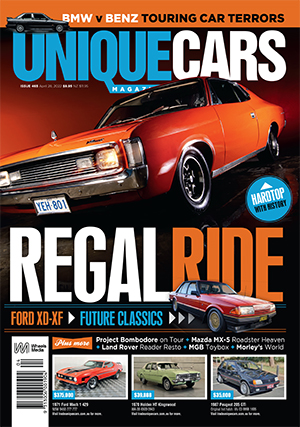 SUBSCRIBE TO UNIQUE CARS MAGAZINE
Get your monthly fix of news, reviews and stories on the greatest cars and minds in the automotive world.
Subscribe