Oldsmobile 442 (1970) Review
---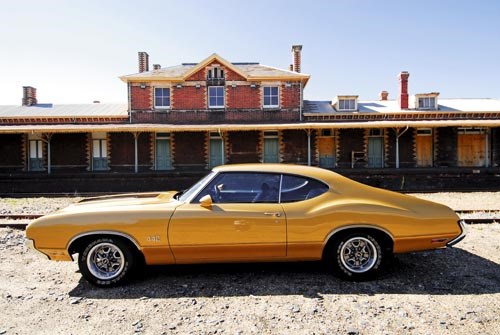 1970 Oldsmobile 442 Review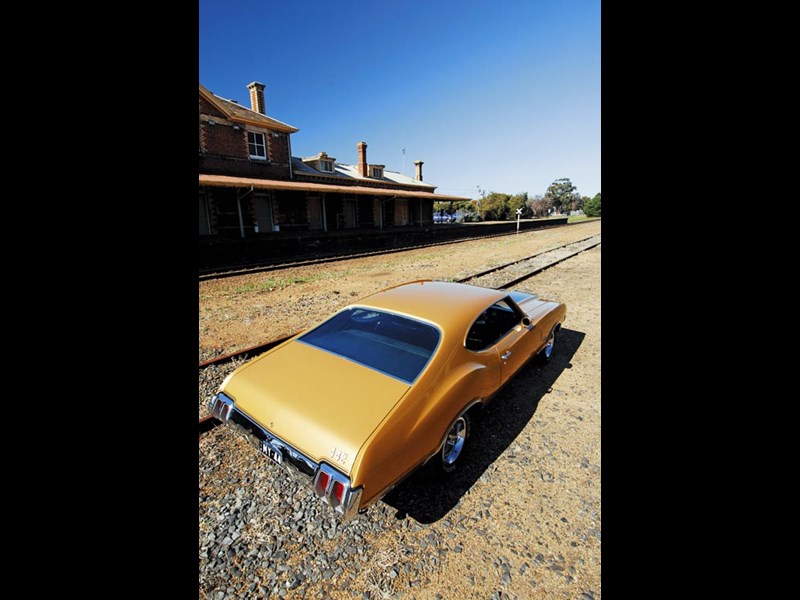 1970 Oldsmobile 442 Review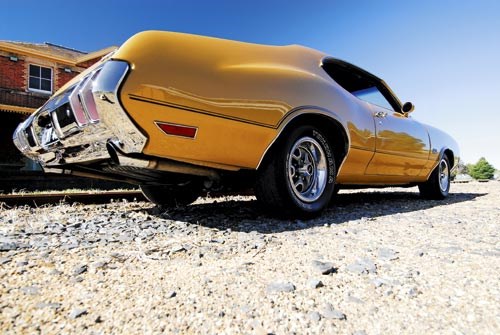 1970 Oldsmobile 442 Review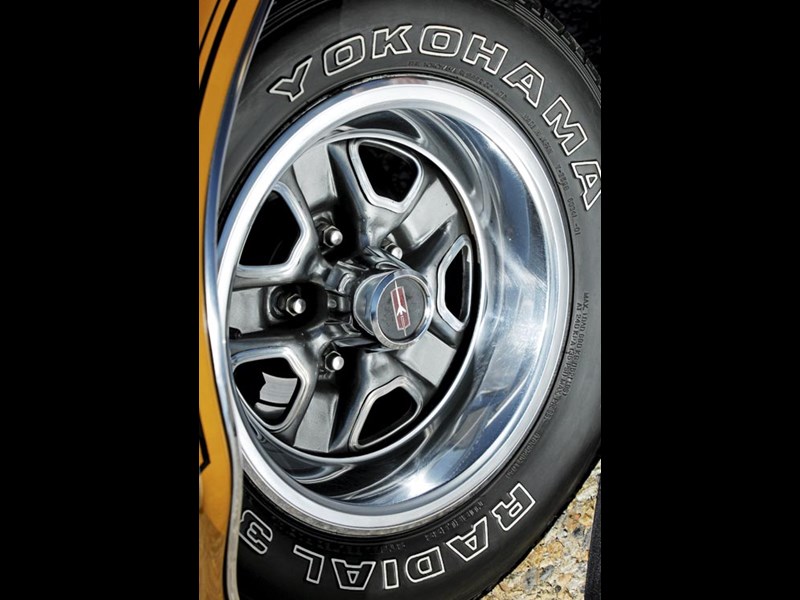 1970 Oldsmobile 442 Review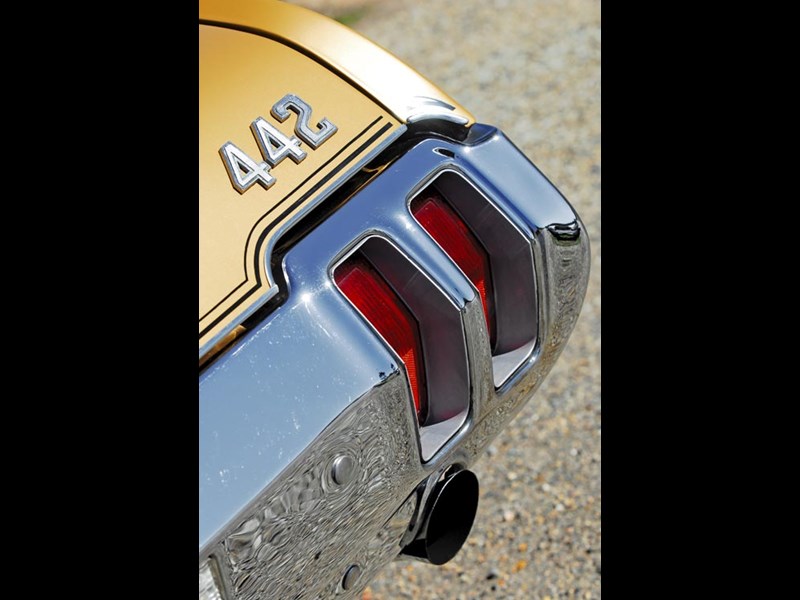 1970 Oldsmobile 442 Review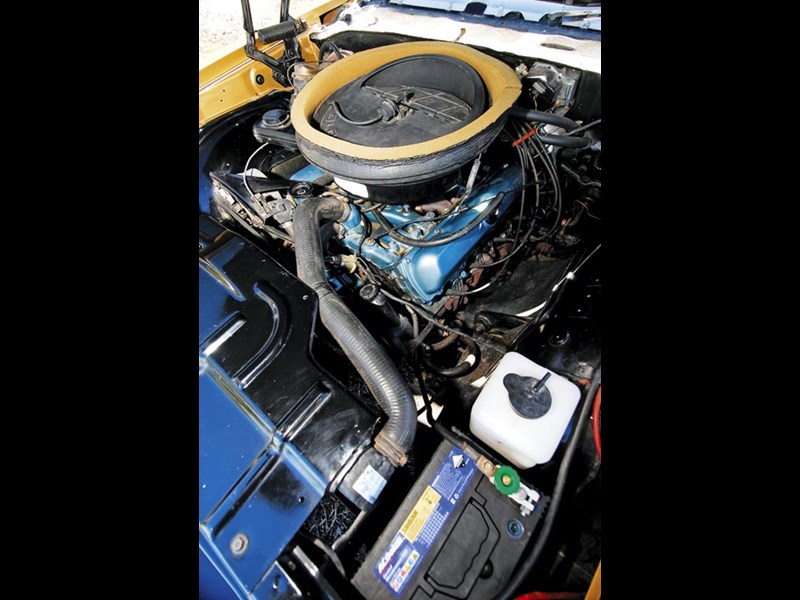 1970 Oldsmobile 442 Review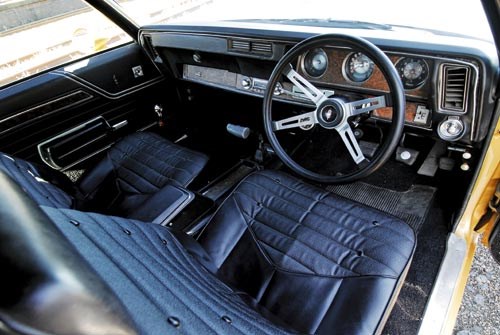 1970 Oldsmobile 442 Review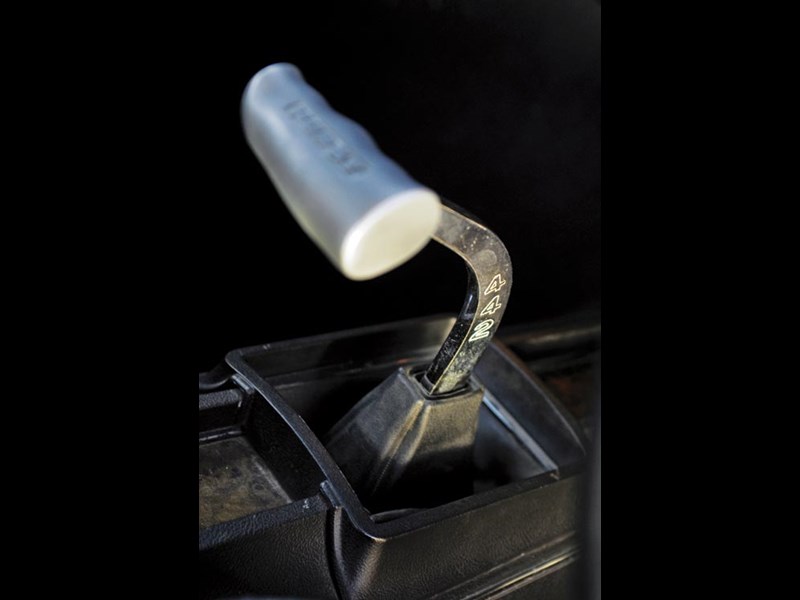 1970 Oldsmobile 442 Review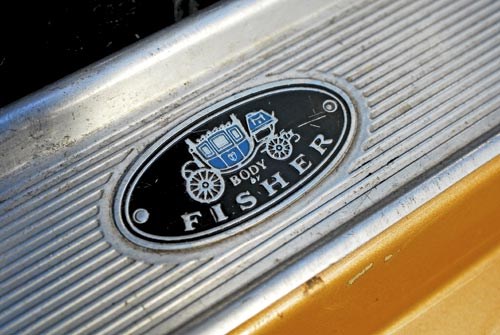 1970 Oldsmobile 442 Review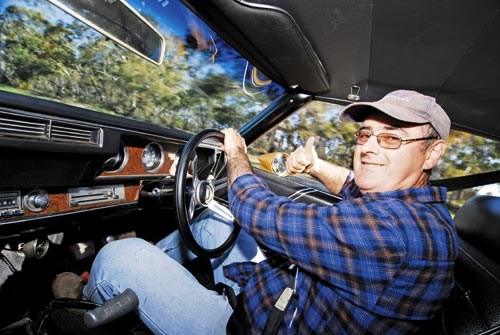 1970 Oldsmobile 442 Review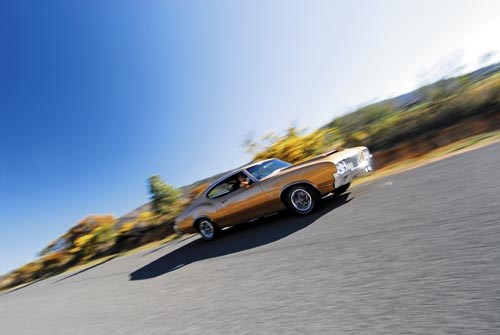 1970 Oldsmobile 442 Review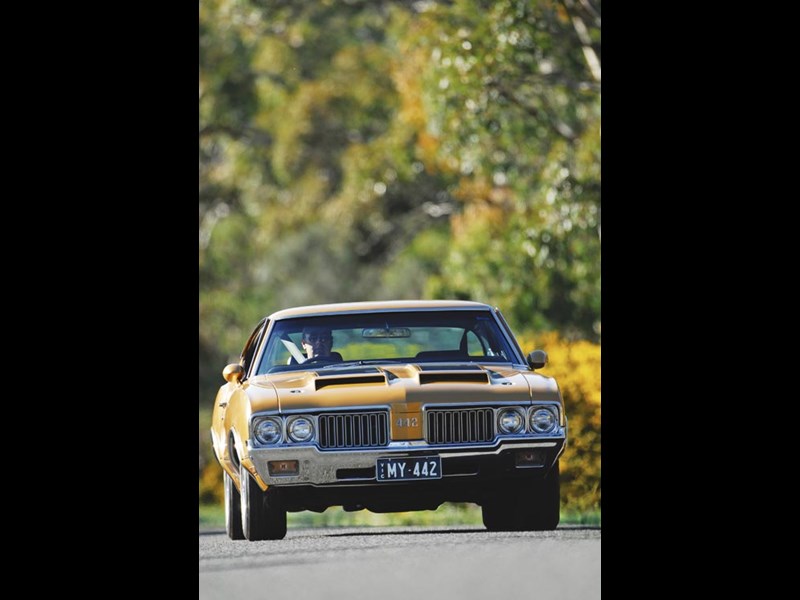 1970 Oldsmobile 442 Review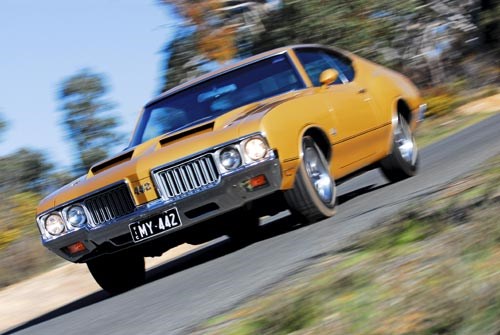 1970 Oldsmobile 442 Review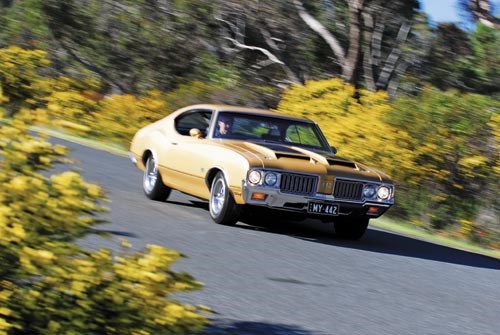 1970 Oldsmobile 442 Review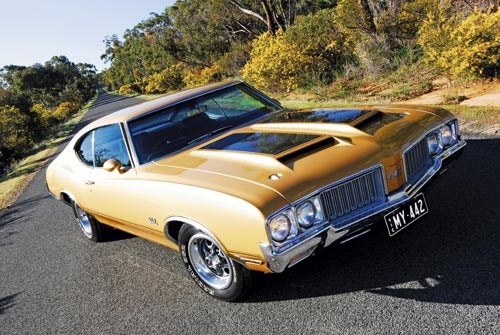 1970 Oldsmobile 442 Review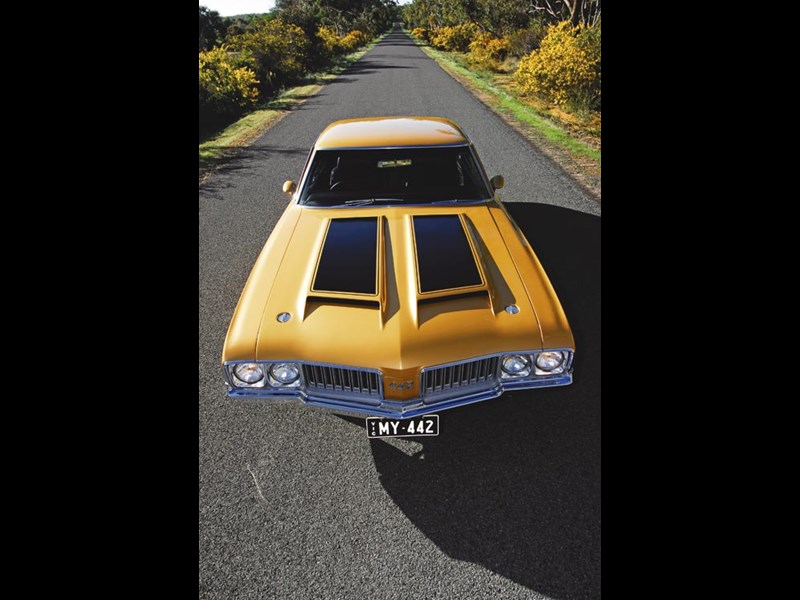 1970 Oldsmobile 442 Review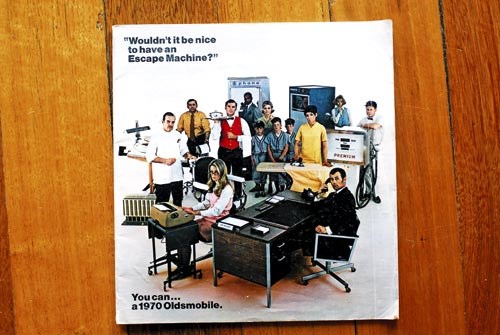 1970 Oldsmobile 442 Review

Hot Oldies: Oldsmobile 442. Even GM's gentleman's brand got caught up in the muscle car craze of the late 1960s.
Oldsmobile 442 (1970)
CARDIGAN CRUSHER
It was a line calculated to floor the listener. Standing beside the brutish gold monster that is a 1970 Oldsmobile 442, Peter Horwood calmly said, "I've given it away."

For a few seconds, photographer Stuart and I stood there in silence, deciding whether we were dealing with a certifiable lunatic or perhaps had simply heard him wrong. It was neither - his son Jorden is the recipient, so the car remains in the family.
Peter has not made the decision lightly, as the 442 is clearly something he's bonded with. It was the model he always wanted and remains the favoured pet in a shed that includes a couple of tasty Cadillacs.
FOUR WHAT?
You'd be forgiven for thinking the 442 designation refers to the cubic inches shoe-horned under the fibreglass bonnet, but that's not the case. Oldsmobile, for reasons known only to its marketing department, came up with it for a relatively staid-looking Cutlass two-door of 1964. It originally represented 4-barrel (Quadrajet) carburetion, 4-on-the-floor shifter and (2) dual exhausts.
The 442 tag was meant to represent an upgrade package for the Cutlass, until 1968 when it gained full model status in its own right across a series of hardtops and a convertible to 1971.
While the early Cutlass 442 made-do with a 'mere' 350-cube V8 powerplant, the series grew to 400ci - a self-imposed across-the-board capacity limit set by parent company GM. Of course, it was inevitable the limit would be broken as the big boys in the industry got caught up in a power race.
Performance tuner George Hurst was the one to bust the 400 prohibition - as someone outside the factory gates, he could sidestep the corporate politics. In 1968 he set up a limited run of hand-assembled cars, called Hurst/Olds, which squeezed 291kW out of the 455ci (7.5-litre) Rocket engine. These days, those big blocks are hugely valuable.
The 1970 production 442 adopted the thirsty powerplant and claimed 262kW (365 horses) at 5000rpm and 678Nm at 3200rpm, though many enthusiasts believe the performance figures were deliberately understated.
MUSCLE BOUND
For Peter, the 442 represents the pinnacle of a near life-long love affair with muscle cars. He reckons the 'bug' got hold as early as eight-years-old. Each day he'd walk to school in Altona in Melbourne's west and pass what must have looked like a sinister beast - a 1970 black Mustang belonging to a neighbour (or more likely a reprobate uncle).

The connection with the Olds marque was made when his brothers starting messing around with various iterations of the brand, including a '48 model converted to accept a Chrysler Hemi and an A-bucket racer running a 324ci V8.
But it was the 1970 Oldsmobile Cutlass S he found in Portland, Victoria, which got him a lot closer to what he really wanted - a muscle-bound fastback. That car was converted to right-hand drive, but didn't really satisfy what was becoming something of an obsession that started when he first spotted pictures of the 442 in old copies of Car & Driver magazine.
While the Cutlass was wild enough by any normal standard, the full-house 442 of 1970, with the massive raised fibreglass bonnet, complete with two huge, functioning air scoops, was the one to have, that's if he could find one. What's that line - seek and ye shall find?
In 1993 an old friend tipped off Peter about a car living in NSW, belonging to a Russian importer. A family drive up to Broke (perhaps not the most auspicious location name for buying a new toy…) revealed the 442 to be a left-hooker in basically complete if not fantastic condition. That was good enough, as at the time 442s, at least Down Under, were about as common as competent Prime Ministers.
 "I like all cars, but this one is beautiful artwork," explains Peter. "Of all the muscle cars of that time, including the Skylark and the GTO, I think the Olds (442) is the best shape."
"It was a pretty straight-forward restoration," he reveals. "The conversion to right-hand drive was first and they did a good job." Then it was off with the body for a full three-month freshen-up. "They're easy to restore. I can get any part I want from the USA and the prices are mostly reasonable," he adds.
STRIKING GOLD
Peter's 442 is a former California car and, surprisingly, has power steering but no air-conditioning. He decided to leave it that way, keeping it as original as possible.
The big toss-up was the colour. Whatever it arrived in was beyond saving, but under the crud were traces of the Saturn Gold you see in the pictures. It wasn't a dealer offering, but one of four tints available on special order direct from the factory.
In many ways, it's the quintessential '70s car colour - bright and bold - and highlights the 442's curves, particularly the muscular rear haunches.
His version of the 442 is probably typical of what the aspiring petrolhead of 1970 was looking for, fitted with a few dress-up extras from the in-house hot-up brand, Dr Oldsmobile, including teardrop mirrors, alloy diff cover and four-spoke steering wheel.
The V8 powerplant is in W25 configuration, which indicates the factory ram-air option. It's mated to a four-speed manual, and that puts it in the minority as auto was the more common transmission choice. The shifter itself is a Hurst T-shaped item, with 442 stamped into the chromed shaft.
 
Out back there's a Positraction 3.42:1 drive - "I wouldn't go anywhere without it," says Peter, who is clearly a fan of the set-up.
Holding the plot together is a stiffened chassis, mated to a heavy duty police-package suspension in stock form and AirLift shocks in the rear of this car, plus strengthened wheels. In its day, it scored plenty of praise from magazine road testers for its benign and controlled handling.
The sparse interior has been left original and probably isn't far away from getting a freshen-up. Fortunately, standard re-upholstering kits are readily available. An interesting throwback is the double seatbelts for the front occupants, which consists of two separate lap and sash belts for each person.
GRUNT CITY
You couldn't accuse Oldsmobile of sneaking up on the owner. The visuals are warning enough that there's something loud and boisterous hiding under the bonnet - something that is admirably confirmed once you're strapped in.
The company evidently decided that putting sound-deadening in the floor would only rob the driver of the full aural pleasure provided by the dual straight-through exhausts, which are loud.
"There's no sneaking around town in this car," admits Peter ruefully. The note is deep, so it's far from offensive.
Boot the right pedal and the thing stands up and rockets forward at an appalling rate.
 
"It's torquey rather than powerful," yells the owner over the cacophony of the 455.
 
As if to prove the point, the monster just keeps bolting forward at pretty much the same pace, regardless of what gear it's in. Sure there's quicker stuff out there, but you'd have to be dead from the butt cheeks up not to appreciate this 1600kg behemoth in launch mode. In fact, you end up cackling like a loon at the sheer madness of the whole thing.
In complete contradiction to its behaviour when you step on the loud pedal, it's actually a sweetheart to drive. Peter confirms it's an easy and predictable thing to steer, which is one reason why he's happy to see his son get behind the wheel. You can only hope young Jorden appreciates just how lucky he really is.
DR OLDS AND MR HYDE
Though Oldsmobile may have developed a pipe and slippers conservative image during its 107-year lifespan, it did occasionally do something to break the mould and develop something of a Jekyll and Hyde persona. Perhaps the earliest example was its 1910 model year Limited Touring, which was outrageously expensive and hugely powerful for its day. The 11.0-litre straight six engine claimed 60hp and was famously used to win a race against the legendary 20th Century Limited passenger train. The win was celebrated by a now famous painting by William Hardner Foster, called Setting the Pace (right).

In 1949 Oldsmobile had a go at leading the crowded performance race with the introduction of its Rocket series V8, featuring overhead valves, rather than the more common sidevalves of the period. It quickly found favour with tuners and hotrodders of the period, while the Rocket engine name was to stay with the company for decades. In 1962 it took another unexpected step, launching America's first series production turbocharged V8: the 215hp, 215ci Turbo Jetfire engine running a small-bore Garret turbo.
Then there was the 442. In an attempt to broaden the brand's appeal and give it a bit of ratbag factor, the company invented Dr Oldsmobile, the evil twin to the mainstream firm, offering a range of hot-up bits - just the ticket to spice up Grandad's shopping run! You'd like to think founder Ransom Eli Olds, the son of a blacksmith, would have approved.
SPECIFICATIONS
1970 Oldsmobile 442 
Body: steel, two-door fastback
Weight: 1600kg (approx.)
Engine: 455ci (7.5-litre) V8
Transmission: four-speed manual
Drivetrain: front eng, RWD
Power/Torque: 262kW/678Nm
Performance: 0-400m - 14.3sec
Top speed:  198km/h
Unique Cars magazine Value Guides
Sell your car for free right here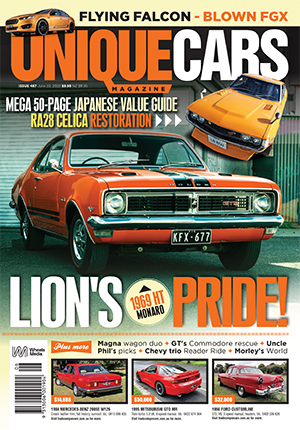 SUBSCRIBE TO UNIQUE CARS MAGAZINE
Get your monthly fix of news, reviews and stories on the greatest cars and minds in the automotive world.
Subscribe