Lamborghini Espada Review
---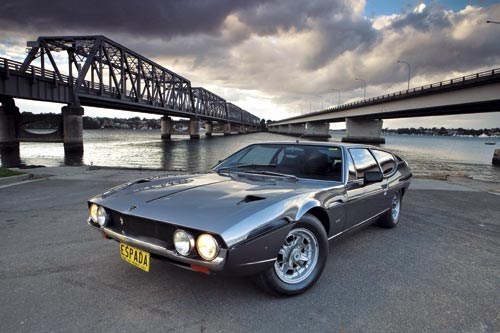 Lamborghini Espada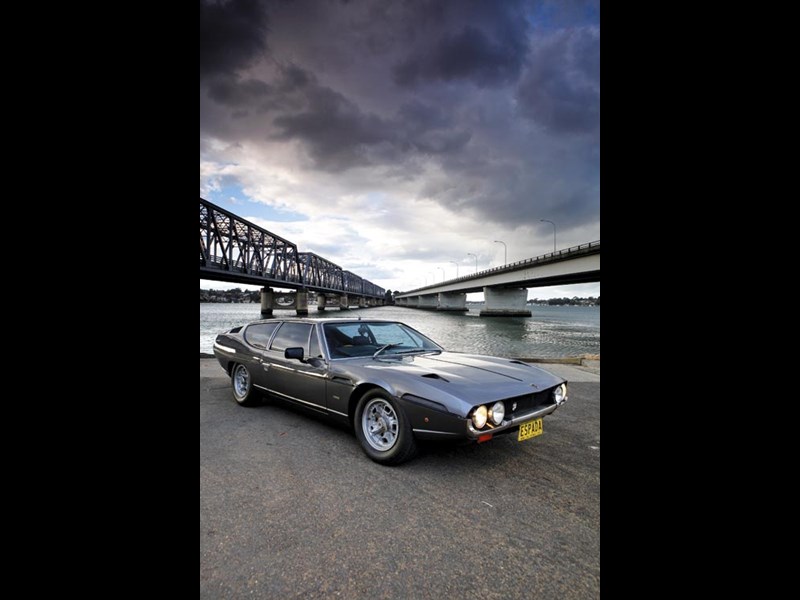 Lamborghini Espada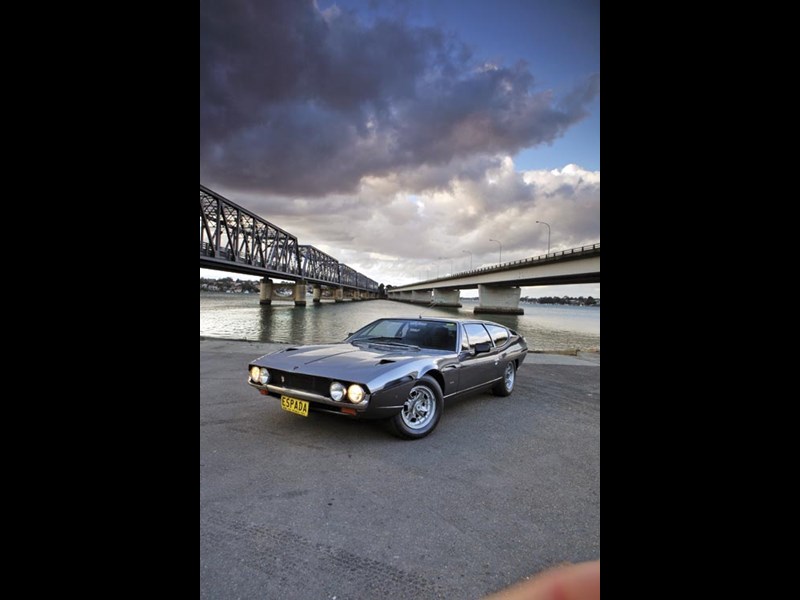 Lamborghini Espada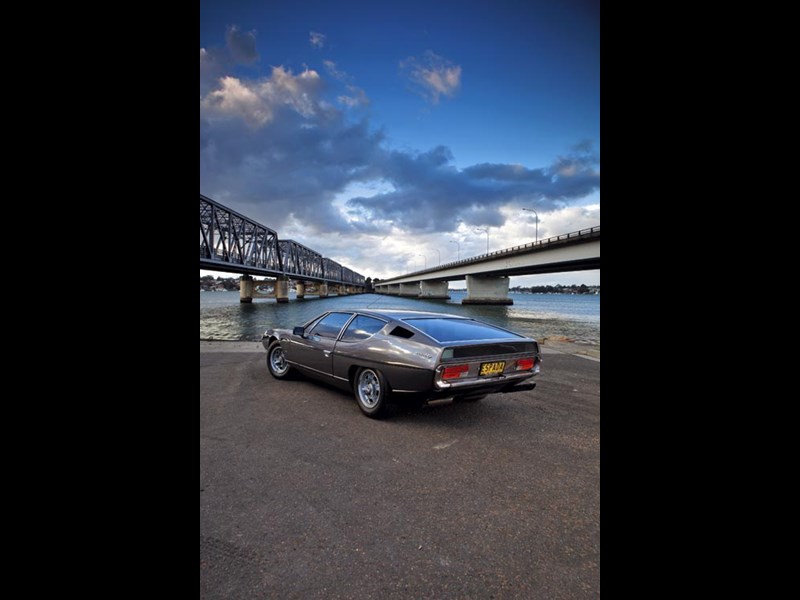 Lamborghini Espada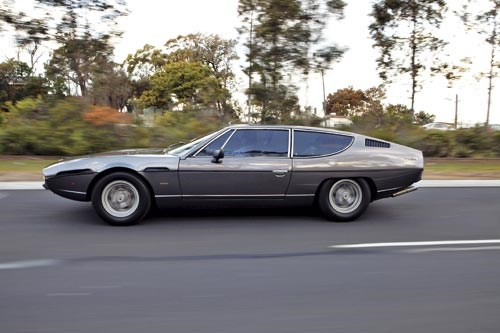 Lamborghini Espada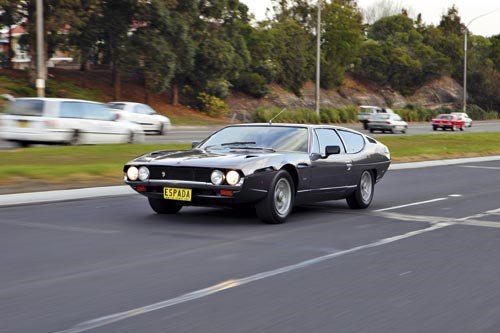 Lamborghini Espada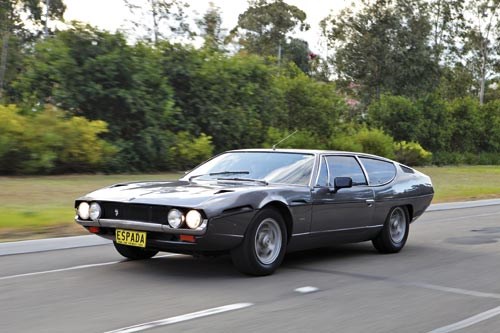 Lamborghini Espada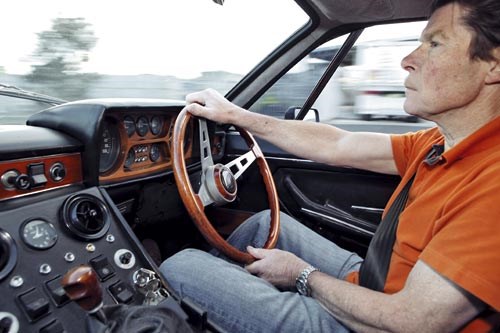 Lamborghini Espada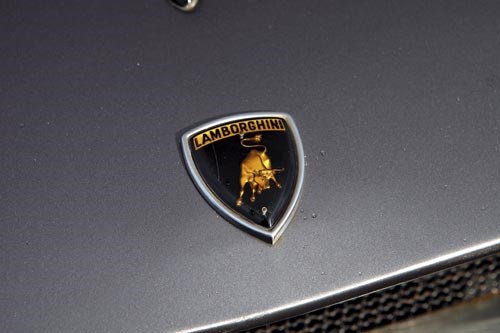 Lamborghini Espada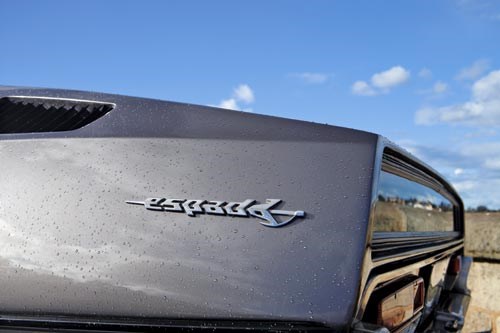 Lamborghini Espada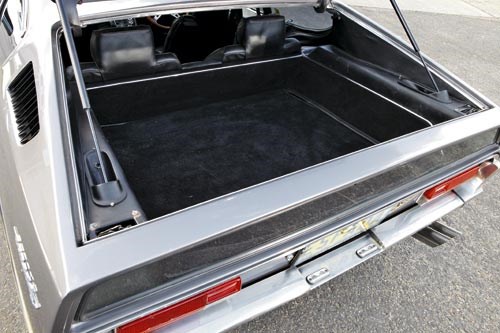 Lamborghini Espada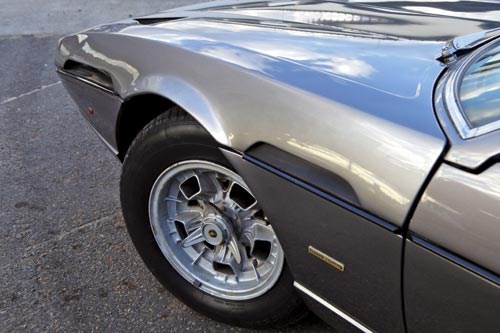 Lamborghini Espada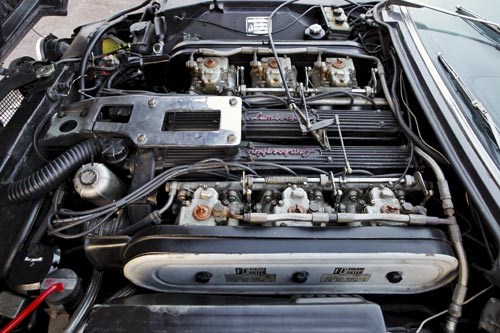 Lamborghini Espada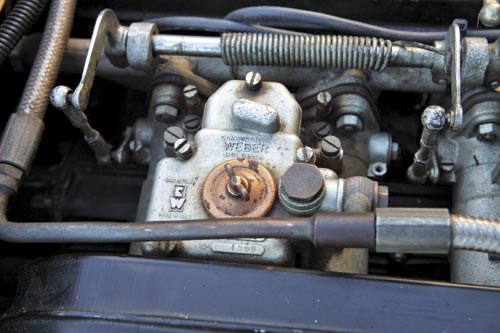 Lamborghini Espada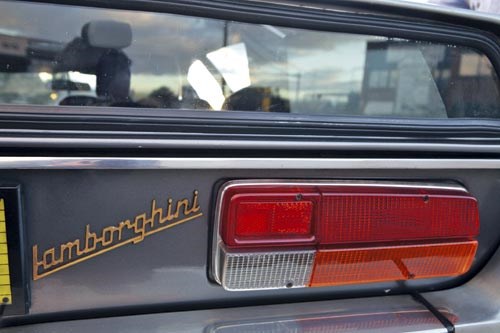 Lamborghini Espada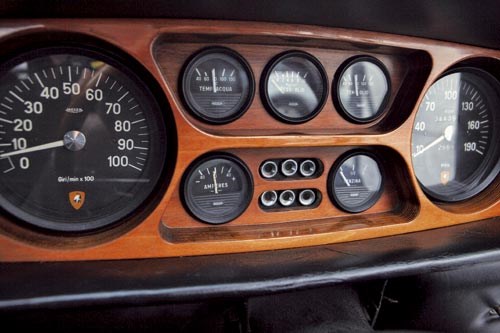 Lamborghini Espada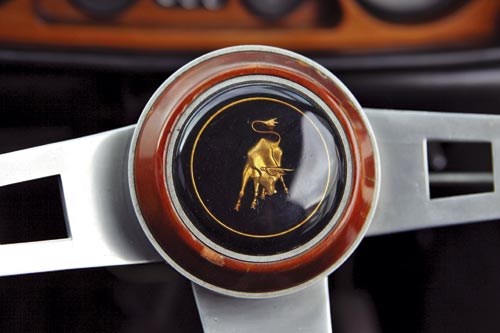 Lamborghini Espada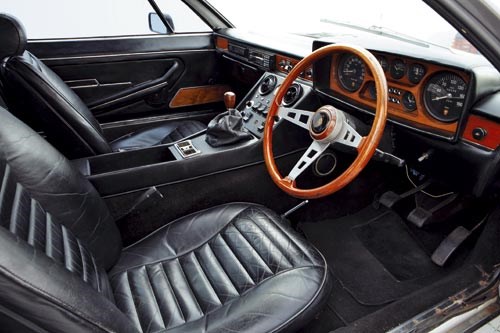 Lamborghini Espada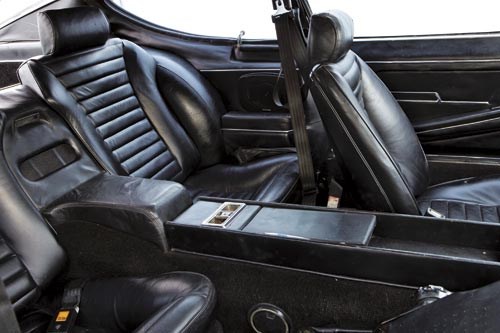 Lamborghini Espada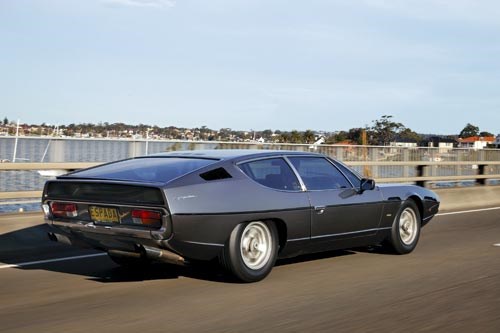 Lamborghini Espada

Italy's almost forgotten four-seater is about to be reborn as the world rediscovers the grand tourer.
Lamborghini Espada
FOUR PLAYER
'Espada' is not the first word that leaps to mind when Lamborghini enthusiasts gather. Even if it does, it's more likely to be uttered with a sneer than a smile.
Tractor manufacturer Ferruccio Lamborghini had only been making cars for four years in 1968 when the company's first full four-seater grand tourer joined the front-engined 400GT 2+2 coupe and the sensational mid and transverse-engined Miura in the Lamborghini line-up.
There was no other full four-seater on the market with a four cam V12 to its name, let alone one clothed in such an arresting Marcello Gandini-styled coachwork.
Unlike its sleeker siblings, the Espada's focus was plural and less hedonistic. Long, low and wide, it would seat four good-sized adults in comfort, swallow a reasonable amount of their luggage under its rear glass hatch, yet deliver the visceral sound and spinal thump of a thoroughbred Italian supercar.
What is less appreciated is that it went on to become the company's top-selling model of its era, with 1217 produced in three evolutions during its 10-year production life that finished in 1978.
Now, to the bemusement of Lambo lovers, it's about to be reborn. With the luxury vehicle market fashionably re-discovering the gran turismo, as witnessed by the advent of the Aston Martin Rapide and Porsche Panamera, Lamborghini is planning some serious 'fourplay' too.
The proof came in the four-door Estoque concept car shown for the first time at last year's Paris Motor Show. Featuring a front-mounted 5.2 litre V10 engine and all wheel drive, it was quickly labelled as the 'new Espada, but production plans reportedly were put on hold early this year as the Global Financial Crisis bit home. But as Europe's key markets recover and industry leaders are again proud to be prominent, there's solid betting that the concept will soon be revived.
 
RAISING THE SWORD
In 1967, the futuristic V6-engined Marzal show car designed by Marcello Gandini of Bertone created sufficient excitement at the Geneva Motor Show for Lamborghini to sign off on its metamorphosis into the V12 Espada S1, which appeared in stunning metallic gold livery at Geneva the following year.
Named after the 'sword' used by bullfighters to deliver the coupe de grace that dispatches their bovine adversaries, the Espada at 4738cm long, 1860mm wide and just 1185mm high, was an imposing car for those accustomed to the lithe Lamborghini two seaters of the day. Yet it's actually 250mm shorter, 70mm narrower and fully 233mm lower than today's Porsche Panamera.
Although it had just two doors, it boasted four comfortable seats separated by a tall transmission tunnel, good visibility for all thanks to the generous side window glass carried over from the Marzal concept, while it was luxuriously appointed and had good luggage room.
However it was the Espada's all-alloy 3929cc V12 and five-speed transmission lifted straight from the loins of the similarly front-engined 400GT that gave the Espada its true grand touring credentials.
Producing 242kW at 6500rpm in its Series 1 guise, the Espada had true 250km/h performance with acceleration to match, comfortably eclipsing its main rival, the Maserati Quattroporte, as well as many 2+2 GT cars including the Aston Martin DBS.
The gap widened in 1970 with the Espada S2, which gained the higher 10.7:1 compression ratio of the similarly-engined Miura S, boosting its power to 261kW at 7500rpm, while ventilated disc brakes all round, optional power steering, a new dashboard layout and better ventilation for rear seat passengers further refined the package.
The final Espada evolution - the S3 produced from 1972-1978 - featured a mild facelift, another new dashboard and revised spring and shock absorber rates for the model's all-independent suspension, while power steering became standard and a Chrysler TorqueFlite automatic transmission and a sunroof were optional.
 
ITALIAN DREAM
Few people describe the Espada as beautiful, but then that adjective has never been linked to the Ferrari 400GT, Aston Martin Lagonda, or the new Panamera either.
"Imposing' and 'striking' are better adjectives, because it's so low, and its roofline is so flat, that it looks much wider than its actual dimensions. Certainly Sydney's Salvatore Barbagallo never had any reservations.
"It's every Italian's dream to own a true Italian supercar and mine was to own an Espada," he says. "The shape always appealed to me, even when I was single, then when I married my wife Rita in 1990, the passion rose again."
Salvatore by that stage had owned a string of Alfa Romeos - an Alfetta GT, a Spyder 2000 and a 164 sedan - and Rita's father owned a Lamborghini tractor on NSW's Central Coast. But when Salvatore saw the Espada dwarfed by a Rolls-Royce in a Parramatta Road, Sydney car yard, he went weak at the knees.
"I have always liked things that are different and the Espada was a very different Italian supercar," he says.
His car had originally been painted in a striking two-tone colour scheme of light metallic blue over silver, but this had been too gregarious for the previous owner, who stripped it back before finally settling on the car's current metallic gunmetal grey.
A few years later, Salvatore and Rita joined the then newly-formed Lamborghini Club of Australia and took the Espada on a number of outings over the next 10 years, during which time he estimates he might have seen only a half dozen other Espadas.
"Despite their popularity at the time, they're quite rare today," he explains. "You're more likely to see a Miura or a Countach on the road. But they were a striking design in the late-'60s and my Espada still turns heads today wherever it goes."
Over the past 19 years, Salvatore estimates he's covered an average of around 1000 miles a year, but that tally has now slowed following his and Rita's recent relocation to a new waterfront home in Blakehurst, just south of Sydney Airport, where the roads are more congested and narrower and the garage space is limited compared to their previous property.
 "We're also short of space now, so my wife's car has to stay outside all the time, which is not fair. So the Espada is looking for another home…"
 
TAKING OFF!
Although it's only 46mm longer than a Holden Commodore and 8mm narrower than a Ford Falcon, the first impression of the Espada is its size.
It's that long, flat aluminium bonnet and the roofline that extends like an aircraft carrier runway via the rear glass hatch to the rear bumper that play the mind games on you. But Gandini's clever design with its twin bonnet NACAR ducts (which feed the ventilation system, not the engine), the front mudguard flutes and a strategically-placed waistline styling strip, cleverly avoid the Espada looking ponderous or plain.
It's not even particularly heavy and the 1482kg of the original Series 1 model is roughly the same as a current two-seater Lamborghini Gallardo, although Series 2 Espadas with their power steering and air conditioning porked up a little to around 1635kg.
The big doors give easy access to the flattish front seats and relatively easy entry to the sculptured rear buckets, though the less athletic will need a helping hand to get out. Once inside there's a great sense of space, despite the large centre console and protruding stubby gearshift and it's easy to imagine high speed Autostrada cruising with three good friends on the way to a long Italian lunch.
There's even reasonable room in the boot under the hinged glass rear window for a few reasonable-sized suitcases. So instead of leaving your two seater supercar at home and cramming everyone into the family Fiat, you can all travel in speed and style by Espada.
Considering (a) it's a hand-built Italian and (b) it's a 40 year-old hand-built Italian, the Espada has worn well and the interior exhibits an honest patina that could easily be enhanced by a few hours at a trim shop.
Although at 4.0 litres' it's only the cubic capacity of a Falcon Six, the V12 and its six, twin-throat 40 DCOE Webers and their air filters fill the Espada's engine bay to perfection, making every bonnet opening a crowd-pleasing moment.
The engine fires instantly, with the Webers sucking like a litter of eager piglets, although they are soon overpowered by the muscular rumbling of the quad-pipe exhaust. Select first, ease in the unexpectedly light clutch and you're off.
While power steering was a welcome addition to S2 Espadas, the system -like many of its era - has sacrificed some feel for ease of operation and the car's perceived width, Sydney's 'Weight Watchers' traffic lanes and those beautiful (and expensive) centre-lock Campagnolo cast magnesium wheels, tend to make the Espada slightly intimidating on first acquaintance. It's obviously a familiarisation thing, as once Salvatore got behind the wheel he was cutting and thrusting the Espada through traffic like a Mini.
Performance, as you would expect from a vehicle with similar power to weight as a Porsche Cayman S, is lively, but its Autostrada gearing makes it long-legged and around town anything north of third gear is unexplored territory. This is a car for long Sunday blasts to trample the grapes in distant wineries, then to gaze at lovingly through the misty haze of a fine Barolo red.
Salvatore Barbagallo sincerely hopes to fine someone of similar passion to live his Italian dream.
 
FOUR RUNNERS
Nothing is new in the world and 48 years ago in 1963 there was a full four-seater grand tourer with the soul of a sports car, but the footprint of a sedan. It was called the Lagonda Rapide.
Based on the Aston Martin DB4, it used a front-mounted 4.0- litre straight six engine that later found its way into the Aston Martin DB5. Just 55 were produced before the Rapide went out of production in 1964.
Alternatively, you could argue that the true template for the ultra-fast four-door, four seaters of today is the Maserati Quattroporte, which was also built in 1963 following a special order on the factory by 25 year old Prince Karmin Aga Khan for something more commodious to carry his wives and friends.
However it was the Espada that translated the look and 'idea' of a true high performance supercar into a family-friendly package.
The futuristic and electronically adventurous Aston Martin Lagonda introduced in 1976 was the next to interpret this idea, becoming the first four door grand tourer. Despite many teething problems and a delayed launch onto the American market that was intended to be its key sales zone, it managed to remain in production for an amazing 13 years.
SPECIFICATIONS:
LAMBORGHINI ESPADA
BODY: Unitary construction, steel coachwork with aluminium bonnet
ENGINE: 3929cc front-mounted 60 degree all alloy V12 with chain driven double overhead camshafts. Compression ratio 10.7:1. Six twin-choke Weber 40 DCOE carburettors
POWER/TORQUE: 261kW @ 7500rpm/393Nm @ 5500rpm
TRANSMISSION: 5-speed manual
BRAKES: Girling ventilated discs all round
SUSPENSION: Independent all round with double wishbones with coil springs and telescopic shock absorbers
STEERING: Worm & screw
WHEELS/TYRES: Campagnolo cast magnesium alloy wheels 7 X 15inch/HS205-VR15 tyres.
PERFORMANCE: 0-100km/h - 6.5 seconds. Top speed - 250km/h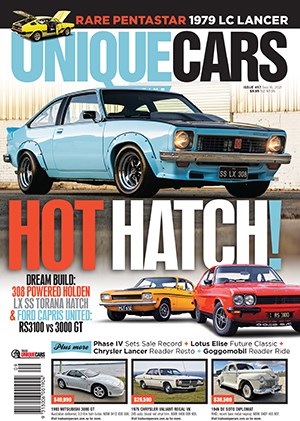 Subscribe to Unique Cars Magazine and save up to 42%
Australia's classic and muscle car bible. With stunning features, advice, market intelligence and hundreds of cars for sale.
Subscribe