Lamborghini LM002 (1985-93) Review
---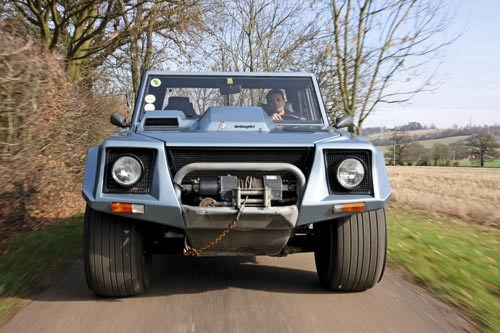 Lamborghini LM002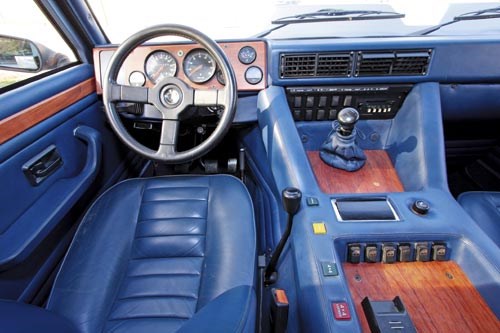 Lamborghini LM002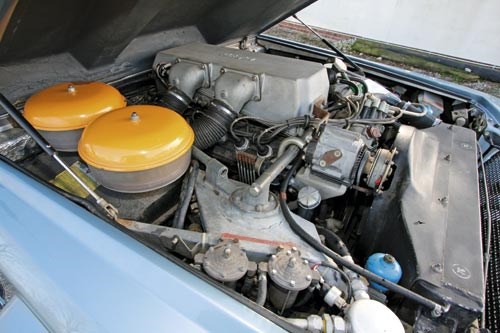 Lamborghini LM002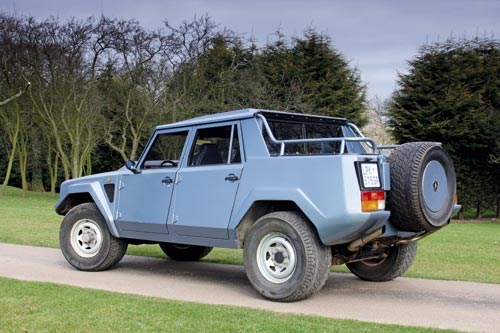 Lamborghini LM002

Performance SUVs are a dime a dozen these days, but back in the 1980s this Italian-bred V12 monster was the fastest off-roader on the planet
Lamborghini LM002 1985-93
RAMBO LAMBO
Nothing quite prepares you for the LM002. At 1850mm tall it's only 48mm shorter than me (I'm 6ft 3 inches in the old money) and it looks as if it's been created using a chainsaw and an axe. 'Designed' or 'styled' are two words that don't immediately spring to mind in connection with Lamborghini's massive off-roader; it was obviously created by a team that didn't have a French Curve between them!
Yet you can't help but raise a faint smile when you first encounter one of these monsters, in the same way that you grimace at the blingy, chromed aggressiveness of the biggest Hummers which, incidentally, owe their existence to this Italian brute. They're the Rocky Marciano and Mike Tyson of off-roading, achieving the same results but in different ways.
The genesis of the Lamborghini LM002 dates back to the late-1970s when Uncle Sam was on the lookout for a High Mobility Multi-Purpose Wheeled Vehicle or HMMWV that morphed into Humvee and then Hummer.
At that time in its convoluted history, Lamborghini was owned by Chrysler and somehow managed to bid for the army contract with Mobility Technology International to build the Cheetah.
This fibreglass bodied vehicle was assembled in San Jose, before being shipped to Italy for a 5.9-litre Chrysler V8 and three-speed Torqueflite auto to be mounted in the rear by Lamborghini. Whilst this might strike you as the equivalent of getting Wally to make you a windsurfer, don't forget that Ferruccio Lamborghini had made his fortune from building tractors, so there would have been a lot of appropriate technical know-how on hand.
The US military decided to pass on this Italian-American hybrid, but it did lay the foundations for what would emerge at the 1986 Brussels Motor Show as the LM002… but as a very different vehicle.
For starters the engine was in the right place for an off-roader, at the front, and Detroit iron had been replaced by Italian finesse – no less than Lambo's latest 5.2-litre, 48-valve V12 as used in the Countach (naturally!).
Breathing through six Weber carburettors and with a 9.5:1 compression ratio, its headline figures of 335kW at 6800rpm and 500Nm at 4500 revs driving through a five-speed ZF manual with a two-speed transfer, were impressive and meant that, even though it tipped the scales at 2700kg, the LM002 would reach 210km/h  – if you were brave enough – with 100km/h coming up in 7.8 seconds.
There's nothing subtle about the LM002, from its industrial strength tubular chassis through to the tailor-made run-flat Pirelli Scorpion 345/60 VR17 tyres, Countach disc brakes and 290-litre fuel tank.
Over the next seven years, just 301 were assembled in Sant'Agata and not surprisingly, they found immediate favour with Middle Eastern potentates: the first customer was HRH King Hassan of Morocco, quickly followed by his near neighbour, Muammar al-Quadaffi who opted for 100, and the Saudis who ordered 40.
There were numerous private buyers for what quickly became known as the Ramborghini or Rambo Lambo, including Ayrton Senna who commissioned a special estate version with an extended hard top over the otherwise open rear deck… Which brings us in a roundabout way to a small farm not far from Theydon Bois in Essex, England.
TWO OF A KIND
An Italian racing driver called Mario G Ricci, saw Senna's safari spec LM002 and commissioned one for use on his South African game park, complete with a built-in water tank, cool box, rear rack for strapping any shot game to and, get this, a seat that elevates out of the roof  – or not, in the case of the green Lambo pictured here.
Ricci, by all accounts was something of a Lamborghini collector, and also owned the blue sample seen here as well as five other raging bulls including a Countach and a Diablo. He died in 2001.
So how did this pair of LM002s end up in Essex? "I was a family friend and knew his daughter," explains Dean Magri, who is fortunate enough to have a car nut for a father. "We'd already had a Countach and Diablo and wanted something a bit different," explains Ray Magri, who is now retired from his motor trade business.
Incidentally, Ray also admits to owning a Morris 1000 – with a Mitsubishi engine and trick suspension – which must give the local hot hatches a very surprising run for their money.
The Magri brothers acquired the two Lambos in 2002 but it took two years of wrangling before they could be extricated from South Africa and shipped to the UK.
Of the two, it's the light blue one – number LM129 –  that is in more regular use, but even so has only 24,000km on the odo.
"We don't use them very much," Magri tells me, "as we only get 4-6 mpg and the clutch is very heavy, especially in traffic. It's a real head turner though and you can see people's reaction to it, usually, 'What the f*** is that?"
Dean also tells of the time he passed a group of squaddies who all stood to attention and saluted as he drove past.
Ray adds that both have been "very reliable" apart from clutches and tyres needing replacement.
INTO BATTLE!
I climb up into the blue one first into a sparse cabin, all flat surfaces and acute angles; leather trimmed with an incongruous veneer dash. 
Twist the ignition key and after a few seconds of fuel pumps forcing petrol into that sextet of Webers the V12 bursts into life, its staccato bark completely at odds to what it's powering. This is the song of a finely tuned, high performance sports car, not the roar of an off-roader. A blue haze of smoke bursts from the twin exhausts as I waaaaaaaaaap, wap the throttle and a grin spreads across my face.
The Magris have warned me that the LM002 is hard work, but I'm still surprised by how heavy the clutch is even if the throttle is surprisingly light. I engage first – dog-leg left and back – let off the long-reach handbrake and ease up the clutch as I increase the revs to avoid an embarrassing stall.  The big Lambo eases forward, the huge Pirelli Scorpions crunching the gravel beneath their treads.
Even as the revs increase and speed rises, the steering remains muscle-achingly heavy due, I suspect, to the massive drag created by the Scorpions on the tarmac. But we're coming up to my first proper bend and speed needs to be scrubbed off. If I thought the steering was heavy, then, Geeeeeeezus, the brakes are like standing on a brick, although the Countach discs make an excellent job of sloughing off speed.
The high driving position is a godsend round the tight country lanes that surround where the Magris live. You can spot oncoming traffic way off in the distance and pull the left-hooker tight into the hedgerow to let the startled driver past.
In a straight line the LM002 feels quick, and there's a sense of connection between you and the engine that's missing from modern cars, thanks to that complex arrangement of cables and levers to the Webers and not some soulless electronic chip we're used to today.
As you might imagine it understeers like an oil tanker and you need plenty of heft on the steering to keep it on track.
I'd love to find out how capable it is off-road, but that's not possible and the closest either Ray or Dean have got is crossing a few fields. Hardly challenging stuff.
Back at the Magris I trundle the safari spec model up and down their not inconsiderable drive whilst snapper Burns does his stuff. This version is easier to drive thanks to the lighter treaded Pirellis and it's also the one that Ray is going to get fully restored later this year, re-trimmed and re-sprayed gun metal silver. He's also going to get that elevator seat working, which I suggest would be a good way to deliver his daughter to her wedding later this year.
The blue LM002 is up for sale at $128,000 from Deca Motors International in the UK: decamotorsinternational.com.
MONSTER TRUCKS
While in its day the Lambo LM002 was recognised as the fastest off-roader in the world, its performance seems tame when compared to the latest batch of hi-po sports utilities.
Currently fighting for the title of 'world's fastest SUV' is Porsche's Cayenne Turbo S which, with a potent 404kW/ 737Nm 4.8-litre, twin-turbo V8, is capable of 0-100km/h in 4.8 seconds and a top speed of 280km/h.
Hot on its tail is BMW's X6 range-topper, a 4.4-litre twin-turbo V8 brute pumping out 300kW and 600Nm that can race to 100km/h in just 5.4secs, despite its 2.2 tonnes.
For sheer grunt, Mercedes-Benz AMG-tuned ML 63 is hard to beat, packing a 375kW/630Nm, 6.2-litre V8 for a lightning fast 0-100 of 5.0secs.
Then there's the twin-turbo, V10 diesel-powered behemoth from Volkswagen. The R50 produces an amazing 258kW/850Nm, enough to propel the 2532kg, five-door wagon to 100km/h in 6.8secs.
But it's the monster wagon from Audi that is perhaps the big Lambo's true spiritual successor. Also packing a V12, albeit a diesel, the Q7 V12 pumps out 368kw and an astonishing 1000Nm of torque from its 5.9-litre, twin-turbo engine. Audi claims zero to 100km/h takes 5.5secs.
The Audi's not quite as much a fuel guzzler as the Lambo though, sipping around 11litre/100km compared to the big Italian's 42.5L/100km thirst!
SPECIFICATIONS
Lamborghini LM002

Production: 301 (1985-93)
Body: four-door wagon, utility
Weight: 2700kg
Engine: 5.2-litre V12
Transmission: five-speed manual
Drivetrain: front engine, AWD
Power: 335kW @ 6800rpm
Torque: 500Nm @ 4500rpm
Performance: 0-100km/h – 7.8secs
Top speed: 210km/h
Unique Cars magazine Value Guides
Sell your car for free right here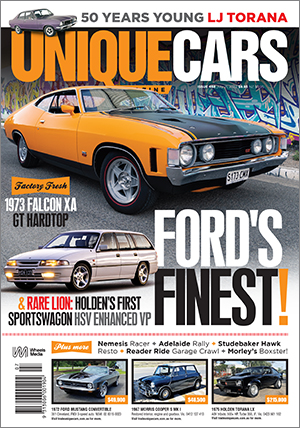 SUBSCRIBE TO UNIQUE CARS MAGAZINE
Get your monthly fix of news, reviews and stories on the greatest cars and minds in the automotive world.
Subscribe