Nissan's iconic 'Z' Cars
---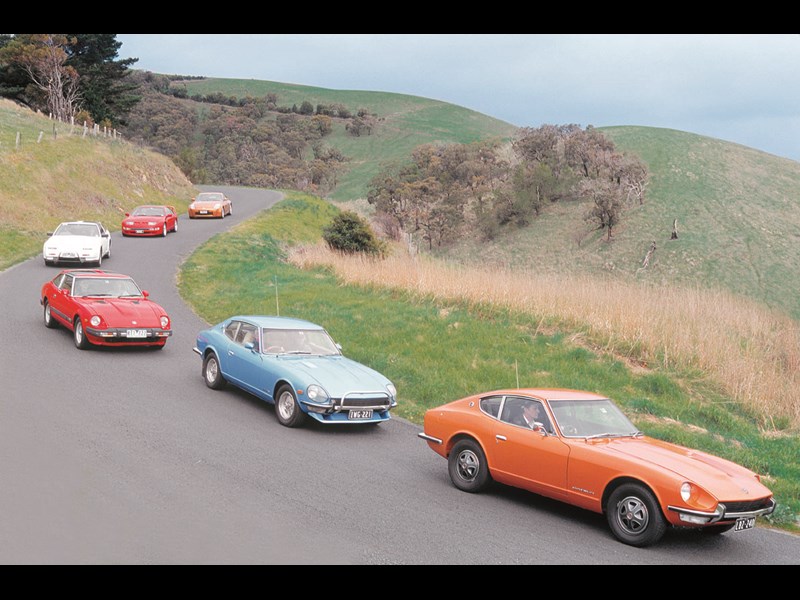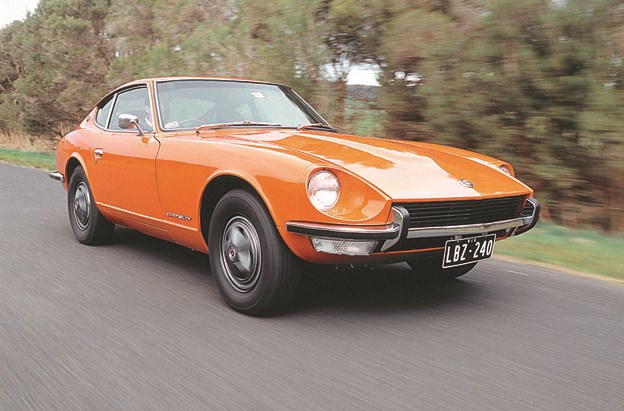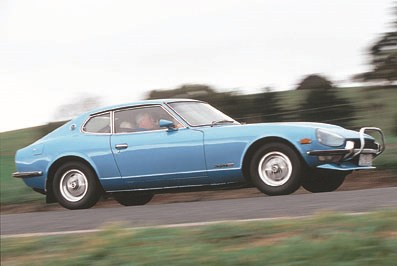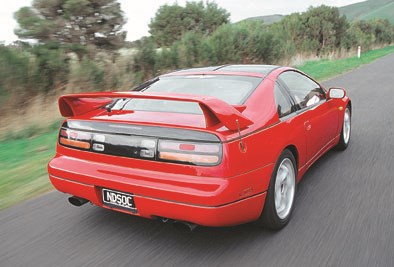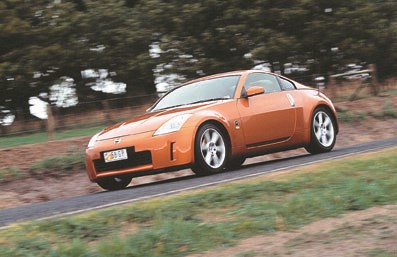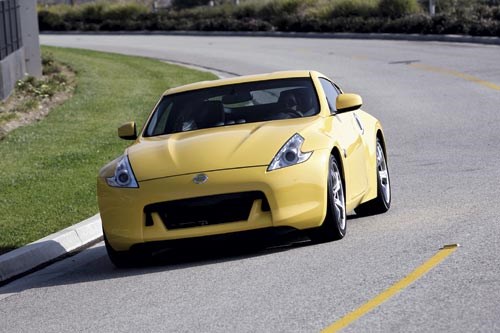 The 'Z' Factor: From the classical 240Z to the cutting-edge 350Z and latest 370Z, the iconic 'Z' car has spent 40 years at the forefront of sports car design
Nissan 'Z' cars:
- 240Z (1970-74)
- 260Z/260 2+2
- 280ZX
- 300ZX/ZX TURBO - 1984-88
- 300ZX/300ZX TWIN-TURBO (Z32)
- 350Z
- 370Z
During the early 1970s, the question being asked by puzzled owners and vendors of traditional sports cars might well have been: "Who's killing the great sporting marques of Europe?" Avoiding for a moment economic events of the time, the answer was "Nissan and the 240Z".
Nissan had built its first sports car in 1959; a bulbous, fibreglass-bodied roadster with a one-litre engine and two-tone paintwork. Compared to BMC's Sprite and the Triumph Spitfire which between them were carving up the world market for minimalist open-top machinery, Nissan's 500 sales represented a drip in the bucket. Four years later came a far more serious contender, this time aimed at the MGB and Triumph TR market.
The Datsun 1500 Fairlady combined attractive styling with adequate performance but its major point of difference was a spacious, well-equipped cockpit aimed at satisfying the American preference for sports cars that were comfortable rather than quick. A 1.6-litre version followed in 1965 but it was 1967 before Nissan addressed market demand for style and performance with the introduction of its 2000 roadster.
From 1963-70, sales of soft-top Datsuns totalled almost 40,000 and the North American market was primed for a model that would become the benchmark by which the world's affordable sports cars were judged.
BIRTH OF THE 'Z' CAR
Where other Japanese manufacturers including Daihatsu and Isuzu had called upon Italy's most prominent styling houses to create specialized models, Nissan looked to Germany and the skills of one Albrecht Goertz.
Ten years earlier, Goertz had produced on behalf of BMW the classic 507 Roadster and was then co-opted by Porsche during development of its 911. In 1964 he began work on a two-seat, fixed-roof coupe in the 911 mould and to be aimed at the North American market.
The car Goertz created was much smaller than the eventual 240Z and was to be powered by a Yamaha-designed 2.0-litre twin-cam engine. The engine was quickly deemed too complex for volume production and went to Toyota where it was fitted to the 2000GT.
After falling out with Goertz over changes to his design, Nissan expanded the German's concept to accept a six-cylinder version of the single overhead-cam L16 engine. Nissan's prototype programme included a 2+2 version of the car, another with a targa-style roof and a full convertible.
Whether the decision to release the 'Z' only in coupe form was deliberate or fortuitous is unclear, but when US legislation effectively banned convertibles, the Z's dominance of the North American sports car market became absolute. In fact it would be 1992 before Nissan saw the need to introduce a soft-top 'Z'.
The 240Z was announced to the world via its US-market launch in October 1969 and generated a six-month waiting list even before the first cars had been delivered. Nissan's initial production target for the 'Z' was 2000 units per month but that was constantly revised and within two years had reached 7500.
By 1974 when it was replaced by a 2.6-litre version, 156,000 240Zs had been sold - 136,000 of those going to American owners. With the exception of Britain - where sales were less than 1500 cars - the 240Z was lathered in praise by the world's motoring press.
In Australia, 'Sports Car World' pitted the Z against a Triumph TR6 and discovered why the Japanese product was destined to outsell its British rival by more than 50,000 units.
"The Z is basically an infinitely better motor car," the SCW test concluded. "If handling is the essence of your definition of a sports car, then the Z will qualify but the TR won't - despite its soft-top."
The American penchant for rapid acceleration at the expense of outright pace saw early, US-market cars fitted with a 3.9:1 final drive ratio. 0-60mph (0-96km/h) acceleration took just 7.8 seconds but top speed was limited to 175km/h.
The 240Zs which reached Australia in mid 1970 used the same final drive but revised gearing pushed maximum speed to 195km/h while taking almost a second longer to reach 60mph than the American version.
Fittings and features were design elements that set the 'Z' apart from other median-priced sports coupes. With an Australian launch price of $4940, it was pitched at the upper end of market sector which included the Ford Capri V6 at $3490, Alfa Romeo 1750GTV ($5295), Monaro GTS350 ($4230) and the TR6 at $4630.
The Datsun's most obvious advantage over its rivals lay in the hatchback design which provided greater carrying capacity than all but the Monaro. Some critics were unimpressed by the moulded plastic dash but instrumentation was comprehensive and easily read.
The seats comfortably accommodated larger occupants and minor controls were operated via easily-reached stalks mounted on the steering column.
THE LEGEND GROWS
North American emission and safety regulations played a significant role in development of the 'Z' throughout the 1970s.
The first move in response to tougher emission laws was a change in carburettor design during 1972, then expansion of the engine to 2.6 litres. The larger engine was also necessary to supply adequate performance for a long-wheelbase, 2+2 version which was released alongside the 260Z at the 1973 Tokyo Motor Show.
North American deliveries began almost immediately but it was March 1974 before the new models arrived here.1974 also brought Australia's first attempts at automotive emission control, so despite an 8kW power increase, the two-seat 260Z performed no better than the car it replaced.
Most significant for Australian buyers was the availability of optional automatic transmission and air-conditioning.1974 also saw world fuel prices soar in response to the first Oil Crisis and the market for V8 muscle cars and multi-cylindered, exotic models collapse. Australian reaction to the fuel shock was less significant, but enough for Holden to discontinue the 5.7-litre '350' V8 and Ford to plan the demise of its Falcon GT.
Although absolutely outgunned by 5.8 litres of Ford V8, the 120kW 260Z 2+2 made ground in driveability, accommodation and economy. Against the XB Falcon GT's 16.6L/100km average fuel consumption, the four-seat Z used just 11.5 litres, leading Sports Car World to comment:"The Z combines low consumption, low maintenance costs and high performance better than just about any car we can think of."
From the driver's seat, the 2+2 with its 30cm of extra wheelbase looked little different from the two-passenger cars but a glance in the interior mirror revealed two tailored and cloth-trimmed rear bucket seats separated by a vinyl-trimmed centre console.
Legroom for anyone more than 10 years old was marginal but that seemed fine for the trendy younger mums who formed a large proportion of 2+2 owners.
BIGGER BUT NOT BETTER
Demands for adequate performance from its emission-strangled 'six' forced Nissan to introduce a 2.8-litre 'Z' to the US market in 1975 but Australia and other world markets had to wait until 1978 for their versions of the expanded, fuel-injected engine.
The 280ZX that arrived in 1978 had morphed its way from sports car into a genuine Grand Tourer. With engine output now expressed as net rather than gross, power from the fuel-injected 2.8-litre 'six' was rated in Australia at a meagre 103kW but weight was a manageable 1265kg.
Inside a 280ZX, the shift in focus from sports to luxury was immediately obvious. The seats had become broader and more sumptuous and features included electric windows, power mirrors and air-conditioning.
Power steering was standard and after February 1980 - when the nameplate changed from Datsun to Nissan - lift-out glass roof panels became optional. A year later, the solid-turret 280ZX disappeared and all cars sold until mid-1984 were T-Tops.Early 280ZXs used recirculating ball steering but a facelift in 1982 was accompanied by adoption of assisted rack and pinion as used by turbocharged cars sold in other markets.
Performance was reasonable for a car of the ZX's bulk - the five speed running from 0-100km/h in 10.6 seconds and reaching 204km/h. Average fuel consumption at 11.4L/100km was among the best in the ZX's luxury/performance class.
'Z CAR' TRANSFORMED
By May 1984 when the first-generation 300ZX made its debut, virtually every link to the 240Z had disappeared.Gone were the recessed headlamps that gave the 280ZX model its element of heritage; in their place rectangular lenses that peeked from beneath semi-retractable covers.
Absent also was the L28, straight-six engine; replaced by a 124kW, 3.0-litre V6.While the 300ZX was wider, heavier and unavoidably slower than the 280, compensation came in the form of a wider track, standard alloy wheels carrying 215/60 section tyres, cruise control and inflatable seat cushions.
Most of the 300ZXs sold here were three-speed + overdrive automatics and priced at almost $28,000. What the 300ZX needed - and desperately - was a decent injection of performance.
American buyers had been enjoying turbocharged Z cars since the late 1970s but Australia didn't see its first 300 Turbo until the adoption of lead-free fuel in January 1986.Thirty additional kilowatts transformed the 300ZX into the car it could and should have been two years earlier.
Anyone who doubts the effect of turbocharging on the car's character need only consider that, in 1984, America's Road & Track magazine put a turbocharged 300ZX head-to-head with the new C4 Chevrolet Corvette.
While the 155kW Z was marginally outgunned by the V8 in acceleration and on the racetrack, it matched the 'Vette in braking efficiency and drivability then ran away in the areas of ride quality, structural integrity, instrumentation and fuel economy to win what may have initially seemed an uneven contest.
Australia's media were equally surprised at the 300 Turbo's competence and prepared to forgive limitations such as the lack of rear passenger leg room or decent luggage space, the irritating electronic dash and impenetrable engine bay.Acceleration was finally back on a par with the original 240Z; the turbo 300ZX reaching 100km/h in 8.9 seconds and 400 metres from a standing start in 16.3.
Fuel consumption at 14.3L/100km made the Z slightly more economical than the lighter Mazda RX7 Turbo.
END OF AN ERA?
1989 brought to Australia what would apparently be the ultimate Z Car series.
In shape and structure, the Z32 was totally new and its revised chassis was well-equipped to handle vastly more power than the 166kW offered to Australian buyers.
In Japan and various other countries, the Z32 was offered in 208kW, twin-turbo form but we could only buy the normally-aspirated version.
Why? Between January 1986 when Nissan Australia had launched its first 300ZX Turbo, exchange rates had undergone some catastrophic revisions, there had been a major stockmarket crash and interest rates were en route to 20+ percent.By December 1989 when the new 300ZX arrived on Australian shores, its price including the new Luxury Car Tax had ballooned to almost $70,000.
How much Nissan would have charged for the Twin-Turbo version is open to conjecture but based on the $110,000 it was seeking for the sparsely-equipped GT-R Skylines imported in mid-1991, the asking price could well have exceeded six figures.
Even without the savagery of twin turbochargers, this 300ZX was a car of exceptional competence. It handling and braking abilities ranked it alongside Europeans like the Porsche 928S and the build quality was beyond reproach. Attempts to minimise the ZX's bulk had proved futile and it remained a large car with effective accommodation for just two full-sized occupants. But they did travel in style.
The vast majority of Australian-delivered cars used a new four-speed automatic transmission, with five-speed manual as an option. Strangely - because the Australian built Skyline GTS had one - the 300ZX missed out on Nissan's useful trip computer but everything else from alloy wheels to cruise control and a sunroof was supplied.
At 4.52 metres, the new Z was just 15mm shorter than the car it replaced but 75mm wider. Weight increased 40kg so the extra 11kW generated by the non-turbo, 24 valve V6 had a marginal effect on performance. 0-100km/h took 8.41 seconds compared with the previous ZX Turbo's 8.95 and the 0-400 metre time dropped by 0.1 of a second.
The engine's willingness to reach 7000rpm helped boost top speed to 225km/h.However, those seeking to experience the ultimate in 300ZX performance were obliged to wait until the mid-1990s when ex-Japanese imports began to reach Australian shores.
Delivering its 208kW at 6400rpm, the Twin-Turbo 300ZX was available in two-seat and four-seat versions, with and without removeable roof panels. Some imports had cloth trim but the majority were leather-trimmed in sombre tones of charcoal or black. Performance was simply astonishing for a car the size and weight of the 300ZX.
In two-seat, five-speed manual form 0-100km/h times dropped below six seconds. At 14.2 seconds, the twin-turbo's standing 400 metre times was almost two seconds better than the 'official' Australian model.
Z32 production ended in 1996 and the last Australian-market cars sold during 1997. At the time it seemed that the Z's long and colourful life had come to an end. But wait...
HISTORY REPEATING - THE 350Z
Thirty-three years after the 240Z had appeared, Nissan rediscovered the essence of its original Z-Car tucked away in a bottom drawer and released the stunning 350Z.
With a 3.5-litre, non-turbo engine based on the six-cylinder Maxima unit, the 350 developed its 206kW without aid from a turbocharger.
The Track version was available only with six-speed manual transmission, with five-speed auto optional at Touring level.
The dash echoed every 'Z' ever made; major gauges in a binnacle ahead of the driver and three others centrally-mounted above the console.
'Boring plastic' trim came in for criticism back in 1970 and in 2003 little had changed. At least the seats were now well-shaped in leather rather than sticky vinyl.
The temptation to go all-wheel drive must have been great but Nissan opted to deliver the 350's 206kW through the rear wheels only.
Brakes were a giant leap ahead of any previous 'Z'; four huge Brembo discs with ABS.
As with the 240Z, the 350's ride/handling compromise was biased towards cornering ability.
At almost $5000 when new, the 240Z was 20 percent dearer than a GTS350 Monaro but by 2003 the gap had closed dramatically. $60,000 bought a 350Z Touring six-speed, with the Track model at $65,990. Holden's base-model CV8 Monaro came in at $59,000 with the 255kW GTO at $75,000.
If current collector-market relativities are maintained for another 30 years, a 350Z on 'historic' registration will be worth $150,000-170,000 with the CV8 close to $300,000. We'll see.
ON THE ROAD
Not counting the 350Z, Australian enthusiasts can choose from four distinct generations of Datsun/Nissan Z. Each is distinct in character from the one it succeeds and will appeal to buyers with differing needs, budget and perceptions.
240Z (1970-74)
The original Z spent so many years in the classic vehicle wilderness that surviving cars in excellent, original condition are difficult to locate.
Sliding - for that is what you need to do - behind the 240Z's fake woodrim wheel only serves to emphasise the sporting nature of the car. You sit low behind the intimidating dash and separated from your passenger by a tall central console topped by a narrow-gated gearshift.
The seats are thin, not especially supportive and trimmed in sticky-when-warm vinyl. Ventilation comes via eyeball dash vents but these cars were never offered with factory air and mid-summer comfort is a concern.
Typically Japanese, the clutch action is light for this class of car but the unassisted steering with its 2.8 turns lock to lock is bicep-building until the car reaches highway speeds.
Even in standard form, 240Z wasn't a quiet car and noise emanating from typical examples has increased during the past 30 years. Many have gained Weber or similar carburettors in place of the original twin Hitachis, extractors and bigger-bore exhaust systems.
While the original front disc/rear drum brake set up was always adequate, owners seeking to exploit their Z's potential frequently fit rear discs from a later-model Nissan or Volvo.
What To Watch
Rust is the big killer of early Z cars - the 240 suffering more than later models due to the lack of dealer-promoted rust proofing programmes when the cars were new.
Areas at greatest risk are the windscreen pillars, rear quarter panels, floors and engine-compartment firewall.
Poorly-repaired accident damage or a worn seal can allow water into the rear compartment, causing rust and a nasty, musty smell.240Z engines are renowned for their ability to reliably cover great distances - provided sensible maintenance procedures are observed.
Worn overhead camshafts, fuel leaks, clogged radiators and tired alternators are common problems with high-kilometre or neglected cars.
260Z/260 2+2
The two-seat 2.6-litre Z is marginally quicker than the 240Z but the 2+2's extra weight takes its toll on acceleration and driveability.
In three-speed automatic form, the 2+2 is noticeably less spirited than the two-seat cars and manually selecting a lower gear is usually necessary for snappy overtaking. The longer wheelbase 2+2 understeers more noticeably and earlier than the two-seater.
On the plus side, larger side windows make lane-changes less risky - Zs don't come standard with left-hand mirrors.
The seats are better shaped than those fitted to 240Zs but the flat, three-spoke steering wheel is bland compared to the earlier car's deep-dish item.
Instruments fitted to all early Zs are enormous and buried deep within binnacles to defeat reflections.
What To Watch
Comments regarding 240Z apply equally to 2.6-litre versions.
Replacement trim and authentic hubcaps are hard to find, but many of these cars came with stylish four-spoke polished alloys. Cracked dash-tops are common but can be repaired provided the deterioration isn't too far advanced.
Brakes get a hard time from the heavier 2+2 and the front brake rotors are prone to wear.
Fuel consumption from manual cars is excellent given the Z's potential performance.
280ZX
Australia didn't see the 280Z that sold almost 180,000 units in the United States, so these comments relate only to the four-seat, Australian-market ZX introduced in March 1979. This was the first `Z' to come with four-wheel disc brakes and standard air-conditioning.
Lift-out glass roof panels were introduced in early 1980. The majority of ZXs were sold new with automatic transmission which is thoroughly in keeping with the cars' character.
Handling is also acceptable provided you manage to find a car that has had the squelchy standard suspension upgraded with some modern shock absorbers and bushes.
The four-wheel discs inspire far greater confidence than the disc/drum system on earlier cars and power steering makes the 280 a much more enjoyable car for daily use than the 260 2+2.
The ZX interior is far more sumptuous than any preceding `Z' but the cloth-faced seats and plush carpets wear faster and more noticeably. While the big central dials that typify a Z-car dash are retained, the area in front of the driver is bland when compared to its predecessors.
There is nothing essentially wrong with the 280ZX - provided you don't expect it to be a velour-trimmed 240Z.
What To Watch
These are the first fuel-injected Datsun/Nissan Zs and worn injection systems will provide starting/excessive fuel consumption/potential fire problems and be expensive to repair.
Also make sure that the air-conditioning works and has been modified to accept CFC-free `gas'.
280ZXs had splash guards fitted inside the front wheel-arches to help minimise dirt and water collection. With old age, these shields can fall apart and create more of a problem than they cure.
300ZX/ZX TURBO - 1984-88
The bigger they get the faster they go' is not an adage that applies to every Nissan `Z'.
The non-turbo 300ZX released onto the Australian market in May 1984 had more power than its predecessors yet is among the least rewarding to drive.
Manual transmission cars are difficult to find and even the availability of five gears rather than the more common three plus o/d automatic does little to stir interest in a 124kW 200ZX.
Two years after the standard car's introduction, Nissan solved the performance problem by introducing its first Australian-market Z Turbo - a car that does work best in automatic guise.
Despite being a single turbo, lag isn't a huge problem for the torque-laden 3.0-litre - provided you don't let engine speed slip much below 3000rpm. While kickdown takes a while to deliver its message to the underbonnet components, a flick of the T-bar shifter will bring more immediate response and a surge of acceleration.
The front seats are excellent, the rear ones a complete waste of space and it's hard to understand why Nissan in Australia didn't simply opt for the two-seat model offered in other markets.
When removed, the T-Top roof panels occupy most of the skimpy luggage space.
What To Watch
These are the first `Z' models to make serious use of electronics and there the problems are likely to begin. Make sure that all aspects of the complex dashboard display are working properly and under all light conditions.
While inside the car, check the sealing strips surrounding the removeable roof panels for tears and perishing.
Turbo problems are common in cars that have travelled more than 160,000 so comprehensive service history is important.
Underbonnet heat can also play havoc with hoses and engine management sensors so these cars require expert pre-purchase inspection.
300ZX/300ZX TWIN-TURBO (Z32)
The totally redesigned 300ZX announced in 1989 ranks among the best high-performance/luxury cars on the used car market. Australia only saw the non-Turbo version but even this model has plenty of appeal.
Outlaying the $10,00-15,000 you'll spend on a good, Australian-market 300ZX will buy an ex-Japanese Twin-Turbo in stupendous condition and with astonishing performance.
0-100km/h is less than six seconds and a standing 400 metre time below 14.5 seconds is good going for a lightweight, all-wheel drive rally rocket, let alone 1500kg of leather-trimmed luxury coupe.
In four-speed automatic form, the Twin Turbo `Z' is a perfectly-behaved city cruiser but with the ability to deliver its killer punch at a second's notice.
For fans of serious performance, five-speed manual cars fulfill every expectation but demand respect - especially on wet surfaces.
The standard 16 x 8 alloy wheels put an adequate amount of rubber on the road however many cars in the Australian market are running 17 or 18 x 9 inch wheels.
What To Watch
You can't see them, but the underbonnet area of some Twin-Turbo 300ZXs conceals voracious bits of electronic gimmickery that will eat every dollar in your wallet unless precautions are taken.
Extreme heat fries a range of components and the turbochargers on early or high kilometre cars are certain to need replacement. Have any late-model 3.0 `Z' and especially turboed cars checked by a Japanese performance specialist.
Cheap cars frequently come with wear to the seats and leather-bound steering wheel and repairs will often exceed the amount you save on the purchase price.
Weight has a negative effect on suspension components so any car that bounces excessively or generates any kind of suspension noise is worth avoiding.
WHAT THEY COST
Paying more will often cost you less - especially when buying an old, high-performance car like the Nissan `Z'.
Cheapest of the early models are 280ZX coupes in ordinary condition and without the popular lift-out roof panels. Cars at this level are available below $3000, rising to $5000 for T-Tops in good, rust-free order.
$9000 will also buy a reasonable example of the non-turbo, 1984-86 300ZX.
Early 260Z two-seaters in good condition start at $5000, while $15-20,000 should secure an original or restored car in excellent condition. Those with factory air-conditioning command $500 extra. The 260Z 2+2 is worth 20-30 percent less than a two-seater in similar condition.
In the $3000-7000 price bracket, expect to find decent examples of the 1986-89 300ZX Turbo.
Such is demand for early 2.4-litre, 240Z cars that in outstanding condition they can now reach in excess of $20,000.
SIXTH GENERATION
Driving the new 370Z...
Words/pics: Isaac Hernández
For the sixth Generation, the Z has gone on a diet, losing kilos by including aluminum doors, bonnet and hatch, and by cutting the wheelbase by 353mm to 2550mm, while shortening the car by 69mm. The 370Z has lost as much as 102kg, but, as with most diets, it gained a lot of it back, after adding safety and convenience features. At the end it hits the scale at 1524kg, only 43kg less than the 350Z.
While the shape looks familiar, its proportions are different with a wider body (increased in 33mm) and rear track has grown (increased by 56mm). The boomerang-shape headlights and taillights take some time to get used to.
Inside, the hard plastics have shifted to softer materials. As before, the instrument panel tilts with the steering wheel, and the eight-way adjustable seat hugs your hips comfortably. But we sit about half inch lower, creating a blind spot over the right shoulder. The larger outside mirrors help a little.
According to Nissan, engineers accomplished 30/22 per cent more front/rear torsional rigidity, thanks to a new forged-aluminum, double-wishbone up front, and a V-shaped bar under the body, and other changes in the rear.
Under the bonnet we find the 3.7 VQVHR V6, with 246kW at 7000rpm and 366Nm of torque at 5200rpm. VHR stands for Very High Revving; we don't reach redline until 7500.
Our car came with a six-speed manual transmission (a seven-speed automatic is optional), which proved smooth. The engine feels altogether more responsive and the shifts very precise. But when pushing it to the limit, the engine whines and vibrates quite a bit.
A decent amount of torque is available in all gears, starting at 2000rpm. So you can get around without downshifting too much. When you do, the optional SynchroRev Match (which can be turned off at the dash) revs the engine to match wheel speed.
The rev matching is part of an optional Sport package that includes front and rear wings (reducing drag coefficient from 0.30 to 0.29), larger brake rotors (from 320/307mm to 356/350mm front/rear), and front four-piston aluminum calipers. It also adds 19-inch forged-aluminum wheels with Bridgestone Potenza RE050s tyres and a viscous-type limited-slip rear differential. The giant P275/35R19s rear rubber grips almost too much at the start. But you can still get 0 to 60mph in as little as 4.9 seconds.
The 370Z rides smooth, absorbing the road imperfections with ease. But with your body closer to the rear axle, thanks to the shorter wheelbase, you feel the car more. And you can hear the rear rubber quite a bit too.
It doesn't tend to understeer, as the 350Z did, while body roll is minimal.
Overall, the new Z feels more refined, and closer to its Infiniti G37 cousin. But it is still loud enough to make you feel like you're in a real sports car.
SPECIFICATIONS
2009 Nissan 370Z
Body: two-door
Weight: 1524kg
Drivetrain: front eng, RWD
Engine: 3.7-litre V6
Transmission: six-speed manual/seven-speed automatic
Power/Torque: 246kW at 7000rpm/ 366Nm at 5200rpm
Performance: 0-60mph (96km/h) 4.9sec
On sale in Australia: April 2009
Unique Cars magazine Value Guides
Sell your car for free right here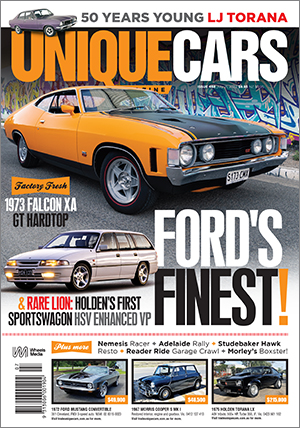 SUBSCRIBE TO UNIQUE CARS MAGAZINE
Get your monthly fix of news, reviews and stories on the greatest cars and minds in the automotive world.
Subscribe