Brock Torana XU-1 Vs Moffat GT-HO Falcon Phase III
---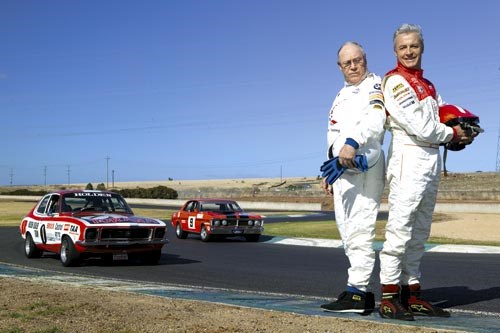 Brock Torana XU-1 Vs Moffat GT-HO Falcon Phase III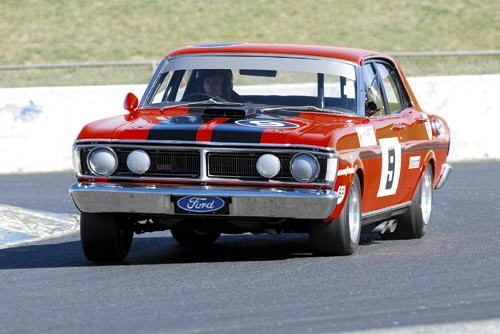 Brock Torana XU-1 Vs Moffat GT-HO Falcon Phase III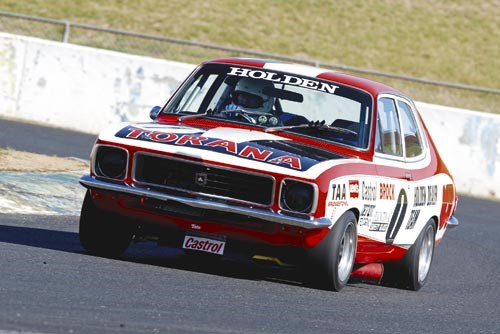 Brock Torana XU-1 Vs Moffat GT-HO Falcon Phase III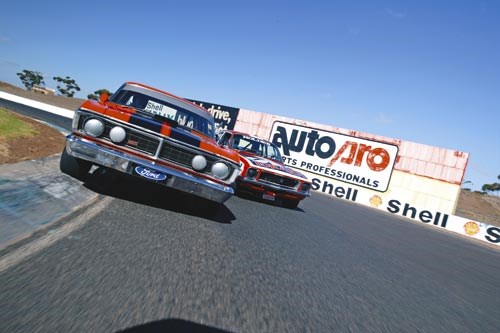 Brock Torana XU-1 Vs Moffat GT-HO Falcon Phase III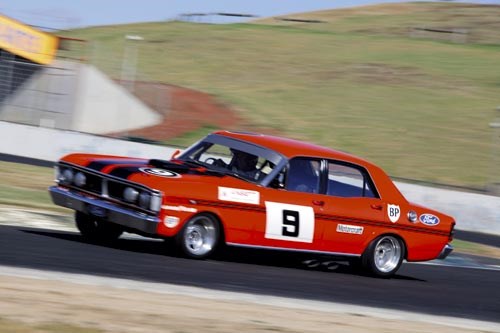 Brock Torana XU-1 Vs Moffat GT-HO Falcon Phase III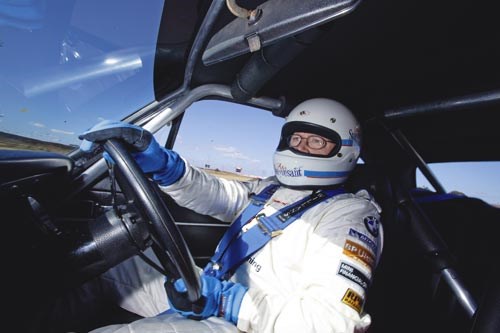 Brock Torana XU-1 Vs Moffat GT-HO Falcon Phase III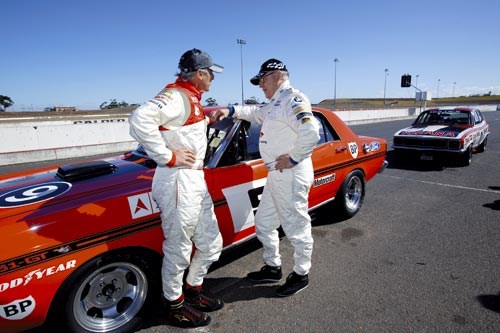 Brock Torana XU-1 Vs Moffat GT-HO Falcon Phase III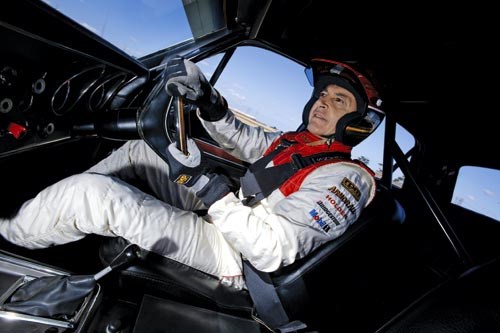 Brock Torana XU-1 Vs Moffat GT-HO Falcon Phase III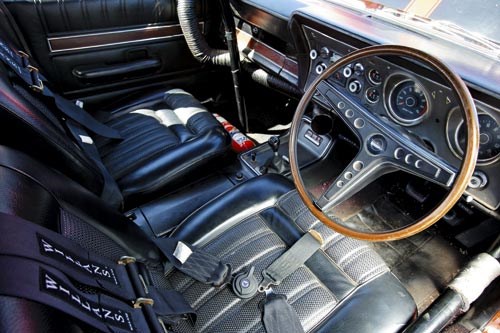 Brock Torana XU-1 Vs Moffat GT-HO Falcon Phase III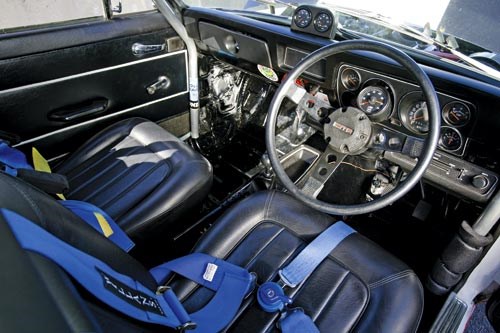 Brock Torana XU-1 Vs Moffat GT-HO Falcon Phase III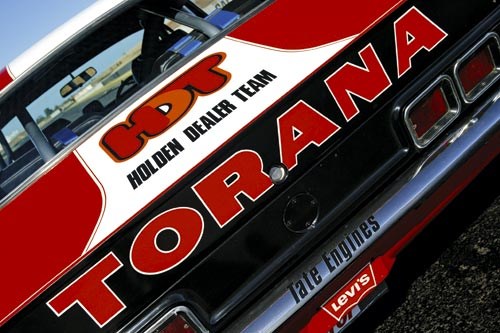 Brock Torana XU-1 Vs Moffat GT-HO Falcon Phase III

Legendary Holden and Ford racers go head to head...
First published Unique Cars magazine, #261 (June-July, 2006)
Two great teams. Two great cars. But who got it right? Brock and Moffat swap sides and spill the beans…
This is a story of similarities and contrasts. A story of two very different drivers from different backgrounds but of similar, extraordinary talent. They are two of the biggest names in Australian sport who built their reputations by wringing every last ounce of speed out of two very different touring cars, campaigned by rival manufacturers.
One, a Canadian immigrant, began his rise to stardom beating Australia's best racing drivers in a Mustang professionally-built for the American Trans-Am series. The other was a boy from the outer Melbourne suburb of Hurstbridge, who around the same time commanded attention with an ungainly yet super-quick Holden-powered Austin A30 built in his parents' chook shed.
Both became factory drivers for the two biggest touring car teams in Australia – Ford and Holden – and quickly gained superstar status. That a couple of racing drivers – Allan Moffat and Peter Brock – became household names in the '70s was no mean feat in footy and cricket-mad Australia. Particularly as they did so, long before regular television race broadcasts popularised motor racing with the broader community.
This was when the Holden versus Ford battle – the tribal war that today's V8 Supercar series is built on – exploded, and Moffat and Brock were right in the thick of it. So too were the manufacturers who knew only too well the marketing bonanza that followed a Bathurst 500 win.
Unlike today's specially-prepared V8 Supercars, race cars back then were little more than glorified road vehicles. As 'parity' had not yet entered the racing equation, manufacturers were free (within production limitations) to build whatever they believed could win and Ford and Holden went in very different directions.
Ford created the GTHO Falcon, a big brutal car powered by a grunty V8 engine while Holden, after initially running V8 Monaros, created the small, light and nimble Torana GTR XU-1, equipped with a stove-hot straight six.
The Falcon had straight-line speed but could shred tyres at will; the Torana accelerated slower but had superior braking and handling, was easier on tyres and used less fuel. So which manufacturer got it right? There was only one way to find out – let Moffat and Brock evaluate each others' cars.
As luck would have it, both Moffat's 351ci HO and Brock's 202ci Torana from the 1973 season have survived, though these vehicles never raced against each other – Brock's car was new for Bathurst (it's the car that ran out of fuel with co-driver Doug Chivas behind the wheel), by which time Moffat had already switched to the new XA Hardtop.
These historic cars are now owned by a couple of passionate collectors, David Bowden and Paul Tate.
Bowden added the 1973 Australian Touring Car Championship-winning GTHO to his impressive stable in the mid-'90s and while the car was very rough and ready it was also in very original condition.
"After Allan had finished with the car it was purchased by a group of businessmen as an investment and it was in their best interests to keep it original, so she is quite a good original old girl as far as race cars go," said David's son, Chris.
The car stared life as a development prototype but became a competition car when Moffat's previous HO was written-off after a tyre shredded at Adelaide International Raceway. When Bowden located the HO its hasty conversion was very apparent.
"The Ford factory race cars were painted red (with black trim) but this car was white (with saddle trim) so they hit it with a quick coat of red straight over the top of the white," explains Chris. "When we purchased it the white paintwork was starting to show through because the red was falling off everywhere – chunks of red would come off in your hand.
"We agonised for perhaps 18 months before coming to the unfortunate but inevitable conclusion that we had to respray it. We would have much preferred to have left it in original condition but it was a disgrace. Sometimes there is a fine line between originality and neglect and it was starting to fall into the bracket of neglect.
"(But) we have retained bumps in the grille where perhaps Moffat gave Brock a little bit of a 'can you get out of the way sir' and there is still the last scrutineering sticker from Warwick Farm, 1973 on its windscreen, so it has nice little touches like that. The car is full of them.
"To be truly period correct we should have saddle trim covered with black paint just as it raced but that's pretty ghastly. When we purchased the car it had the genuine black trim in it – we're not complaining. It is one of those hard choices we wouldn't want to make. (But) everything else is all as it raced. It's just a gorgeous old Phase III."
That prompts an often asked question – is the car really an HO? Chris explains: "People get funny about compliance plates. I have said to many a person who has questioned me on the vehicle, 'is it a genuine HO?' Well, first and foremost yes it is but you get someone saying it could be a Falcon 500 and I say who cares, it is the 1973 ATCC winner.
"She is a pre-production car built with a special title inside Ford – a brake testing car. They built an HO and said we know we can make it go – but can we make the damn thing stop? And that is what that car was all about."
It is also the car that was stolen from Stillwell Ford on the night preceding Adelaide's 1973 ATCC round, which forced Moffat to compete in an HO borrowed from Murray Carter.
Paul Tate values his Torana for more than just its historical significance – his father, Ian, originally built the vehicle in Harry Firth's Holden Dealer Team workshop.
"I was working for my father and a guy rang and said he had the car so I went and had a look," explains Paul. "My father said to look in the upper part of the glovebox; the log books he had put there before were still there. He gave me a series of numbers – there should have been a '3' on the shockers and there was. We bought the car and about five years later we restored it."
Paul said the two-owner car was "more or less original" when they purchased it, with Harry Firth, Ian and Paul managing to track down a few replacement parts, including the super rare 58mm Webers that originally did duty aboard Bob Jane's Jaguar.
When specialist Holden restorer John Van Roosmalen removed the purple and white paintwork he found the original red and white HDT paint scheme, enabling him to replicate the design perfectly.
Both drivers were clearly enjoying themselves out on the Calder Park circuit, the same venue where the Moffat Falcon won the 1973 ATCC round.
Brock provided his evaluation first.
"The Falcon is not an easy car to drive but it is more pleasant than what people would lead you to believe, because it really is a beast if you look at it on paper. You just have to understand its limitations – a leaf-spring rear-end and a small amount of grip; though those tyres should have gripped well in their day when they were fresh."
"What a brute it is up the straights," he added. "It has an extraordinary amount of straight-line acceleration. It throttle-steers very easily. You can place the car nicely with a judicious squirt on the loud pedal. There is a tremendous torque curve on it; from 3000 revs onward it has plenty. I didn't really take it above 5700 but it just wants to keep going."
"We had to get the XU-1 just right through every corner and really keep the speed up because if you lost any speed through being baulked, or didn't quite get the exit line right out of a corner you were struggling," Brock continued. "But with this I imagine you could cope with traffic a little better, but of course it is a bigger beast to pull up and point in at the end of the straight."
Performance wasn't the only aspect to impress Brock. "It makes some beautiful noises. There is nothing like the exhaust notes of that era. They sound magnificent."
Not everything was so impressive.
"The brakes are a bit dodgy," Brock said. "They do stop you but they wobble around a bit. Mind you, at the speed I was doing things probably haven't got up to proper operating temperature.
"The steering is a bit vague but that is common of the era. I guess you expect it. You can get all of the apexes and of course you have that throttle, which helps you place the car on the road because it understeers a fair bit.
"I was surprised at the mid-corner speed. As I watched the XU-1 go around I saw a bit of body roll and it was moving around a little bit, I thought this Falcon is looking alright. I would be confident in it.
"It is quite soft in many respects.
You can feel it getting a lot of (body) roll. And yet I think it is quite stiffly-sprung. It is not a harsh car by any stretch of the imagination."
After Brock had experienced the HO's awesome grunt first hand, I asked him if seeing the big red Ford drive off into the distance down Conrod Straight in the 1970s had caused him despair.
"Yes, it did," he admitted, "but then you'd say here comes Murray's Corner, here comes Hell Corner; oh, the top of The Mountain – thank you very much!
"You just had to be patient. If you look at Clipsal (500) some of those drivers aren't so patient, they try to pass in places where there is no way that you are going to pull off a move."
Then it was Moffat's turn to have his say on Brock's Torana.
"The first thing I noticed was how compact and neat the car was inside," Moffat said. "It reminded me a bit of the RX-7 (he raced in the '80s). The seats of course are a throw back to the 1970s; in today's civilised world we are accustomed to having (racing) bucket seats. How we drove these cars for so long without bucket seats is beyond me. But the Falcon was no better.
"From a driving point of view, the first thing I noticed was how nicely the rear-end hung on. It was nice not having to worry about oversteer correction, which was not always the case with the other brand. We worked extremely hard to neutralise the rear on that one.
"The nice thing about that is it allows you to get back on the gas quicker. Over the top of Mount Panorama you can save a lot of time if you can keep your foot on the throttle. And Brock had no shortage of bravery so I can now see why he was so adept in the car. To stay with him across the top in a Falcon was challenging to say the least. That part of it was annoying.
"The engine is so responsive. That is always nice for a driver. When you put your foot down something happens. It was quite delightful to drive. The faster I went, the faster it wanted to go. With Bathurst gearing, kicking it out of Forrest Elbow and down Conrod Straight would have been delightful. In a straight line, of course, we had the 351 – I think we were doing a little over 170mph (272km/h) on Conrod so Peter had to have his foot down to keep up with me.
"The brakes were firm and that was the same with every Falcon I drove, though it wasn't throwing me through the windscreen. But of course the car was on old tyres. With a set of Bridgestone 'qualifiers' it would have gone even better! The HDT cars always qualified well – it was a pain in the neck because we didn't have the luxury of qualifying tyres."
So, who had the easier job in the '70s?
"Moffat," Brock quickly chipped in. Allan was a little more diplomatic. "I think we both had an extremely difficult job and my bad luck was him on the track and I think vice versa."
"The cars required a bit of patience and understanding," Brock added. "Engineering-wise we were taking a production car and asking it to do something it fundamentally was never designed for. We had to coax them. The car would denigrate if you drove foolishly."
Added Moffat: "Most of the people that were behind Peter and I most of the time were rabbiting on back in the pits after it was all over about how we must have had F-111 parts in our cars. But you had to understand that finesse was not just a word in the dictionary. You had to massage the cars but be fast where it was capable of being fast."
Brock agreed. "Al always drove this car with a level of finesse. Having now driven it, I can understand that it responds to accuracy; being neat and careful about how you feed on the power. That's the difference between the good drivers and the excellent drivers, and Al was certainly an excellent driver. Driving them sideways might have looked good for 10 laps but in that Falcon you'd burn the tyres up.
"We had to keep the car together. You had finite resources under you so I guess that is why we favoured the longer races to help us get a result."
"So it wasn't a case of saying, 'how do I nail this fellow in front of me?'. It was a case of staying smart and not doing anything stupid," Moffat added. "And I think that unfortunately worked for both of us. He was doing that to me and I was doing it to him and many of the races unfolded in the latter part of the event rather than the beginning."
Brock continued: "It was terrific racing because you had these quite different characteristics of both cars but at the end of the day your lap times were pretty much the same."
Both drivers remembered their racing days with affection.
"They were good days because they were our lives rather than a hobby," Moffat said. "Peter did it totally professionally, I did it totally professionally. We were totally fuelled by the passion of doing it. It was our lives. We didn't have a lot of other interests. We applied our selves from the word go. If we hadn't we wouldn't have gotten the results that were achieved. We were proud of the companies we were individually working for and it is an era that won't be repeated for a long time."
"But didn't we get terrific support from the respective factories in that era?" Brock replied. "They said to us, you're our big hope for victory at Bathurst. So you got to The Mountain and it was on. And although you could easily have felt the pressure of having to perform, I think it was more the elation you had of saying, here's all the teams fronting up, all these dealers and all these supporters. I think it was a fantastic era because you were the focal point for Ford and I was the focal point for Holden."
Added Moffat: "There were also a couple of guys called Firth and (Al) Turner (Ford team manager) behind the scenes who didn't go home at five o'clock every night. They were responsible for doing what was required. They did a fantastic job."
With their evaluations over, I couldn't resist asking Moffat how he felt about driving the actual Torana that ran out of fuel while leading at Mount Panorama in '73, the year he claimed his third Bathurst crown.
"I didn't have many occasions to laugh at anything at Bathurst over the number of years I was there but that was one occasion I was able to look over and actually laugh because I realised what had gone on."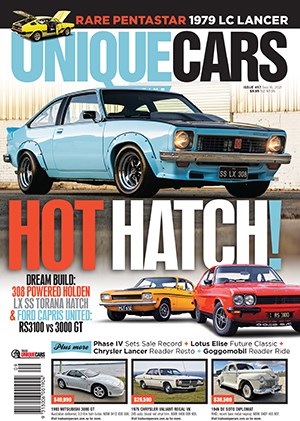 Subscribe to Unique Cars Magazine and save up to 42%
Australia's classic and muscle car bible. With stunning features, advice, market intelligence and hundreds of cars for sale.
Subscribe