Cobra Club WA 20th Anniversary
---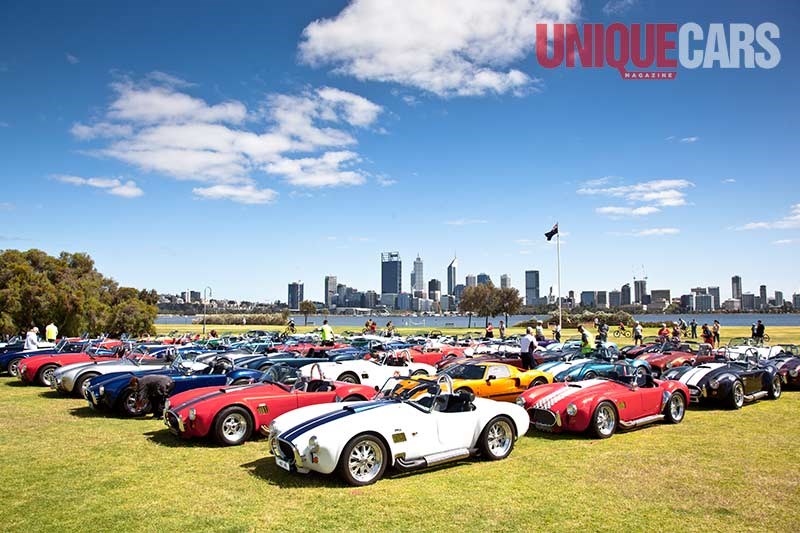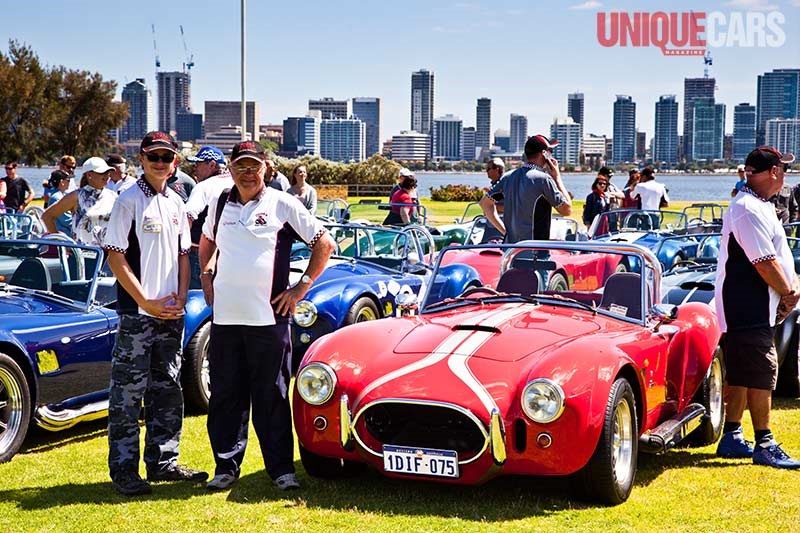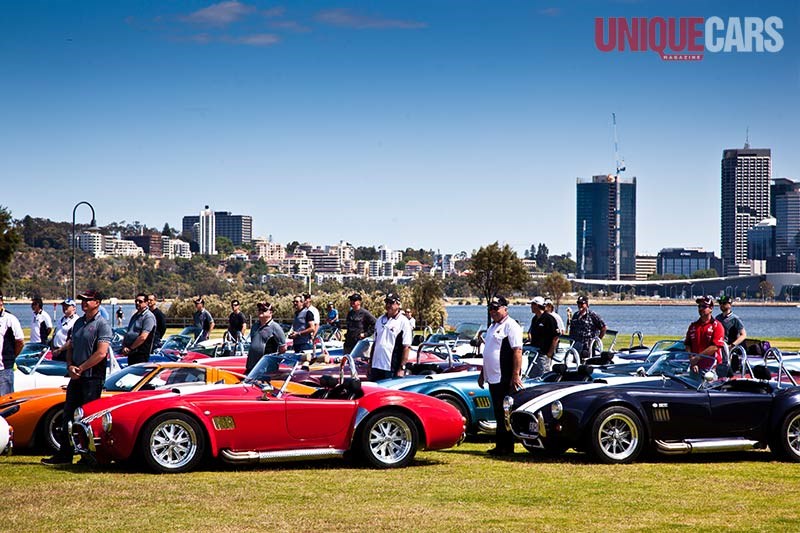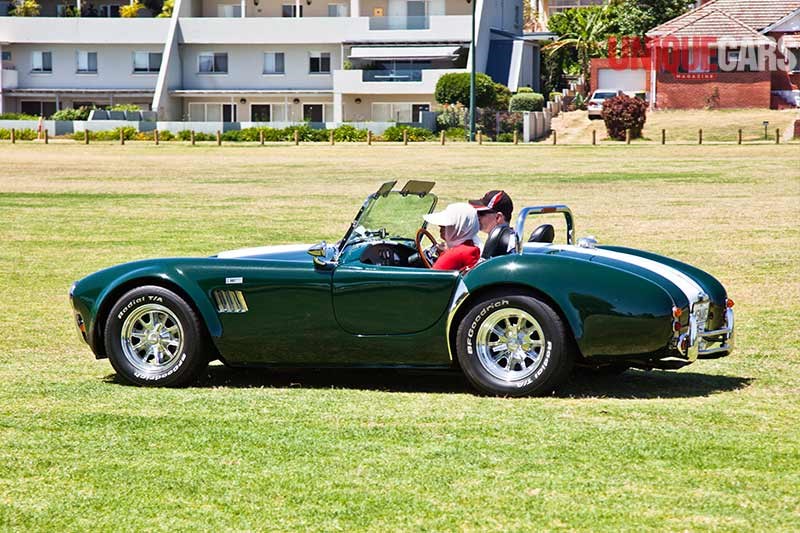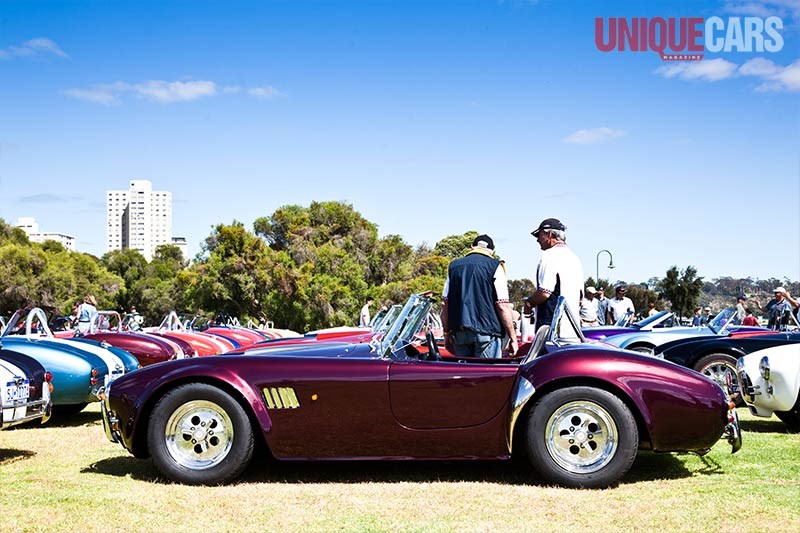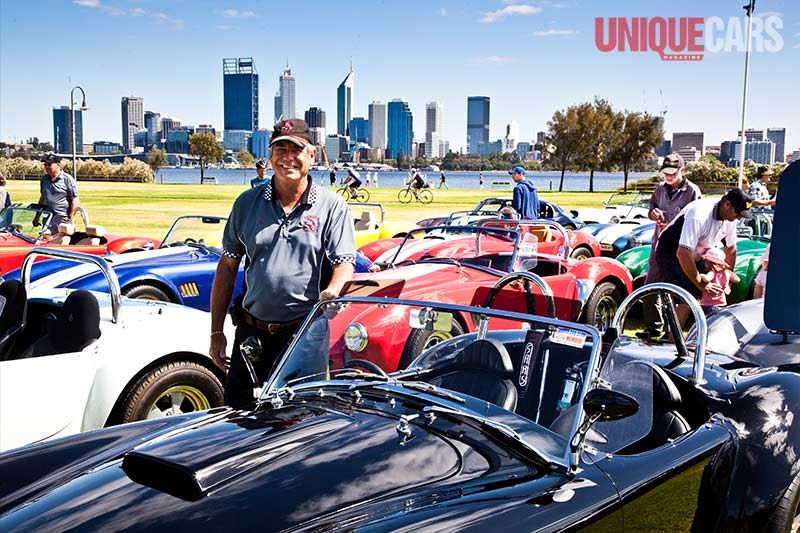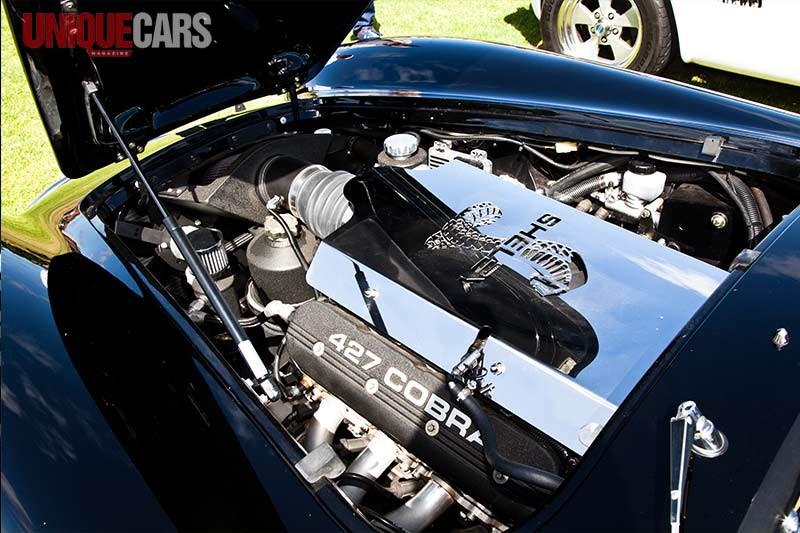 The Cobra Club celebrated its 20th anniversary with the biggest get together of Cobras ever seen in Oz
Cobra Club WA Anniversary
Twenty Years is a pretty good milestone for anything, so it's worth celebrating, and that's exactly what the Cobra Car Club of WA did. The plan was to gather together as many Cobras, GT40s, SC540s and Daytona coupes as possible and put them on display at the very picturesque South Perth foreshore on a sunny Sunday morning.
The event organiser, club vice president Graham Ullock, was hoping to get between 50 and 60 cars in attendance and they managed to hit that target with 53 cars all lined up to perfection thanks to a string line grid that had been laid out prior to the cars arriving. The big drawcard was to be a part of the megaphoto, with the club hiring a drone operator to make sure everyone could fit in the shot.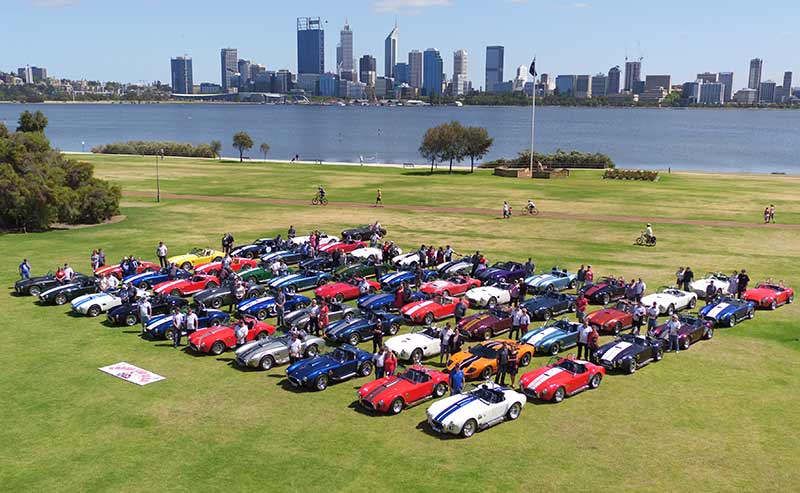 It seems that the popularity of the Cobra is still going strong, which isn't surprising considering how iconic the car is and how unaffordable and rare original ones are. But it's also great to see that the Cobra lovers are embracing new technology with several of the cars fitted with – shock, horror – Chevrolet engines. It was even better to see that no-one really gave a stuff what engine was under the bonnet. After all, hot rodders have been putting Chev engines in Fords since the beginning of time.
What no-one complains about is the easy 500hp most of these engines are making with fairly mild mechanical upgrades. There was also the added benefit that you can get them in 427ci sizes, so you don't have to change the badges on the side. But don't worry, there were plenty there still with Ford power and I believe at least one fitted with a Lexus V8.
While the authorities are making it harder and harder to build cars of this type, it's clubs like the Cobra Car Club of WA that provide an invaluable source of knowledge and information for people who love the Shelby Cobra. Let's face it, who doesn't love the idea of 500hp at the tyres in a car that weighs around 1200kg. That kind of thing never gets old!
Alan Golding's Superperformance Cobra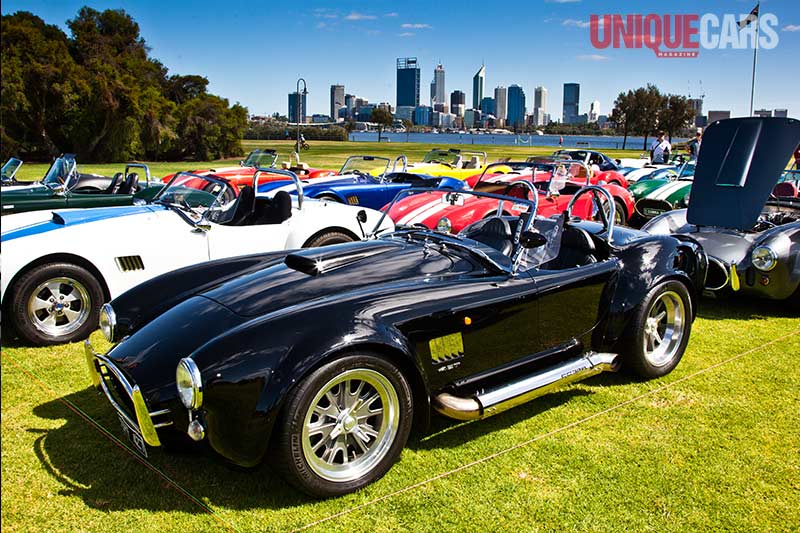 Alan Golding's Cobra is a Superformance kit, a South African company that provides a rolling chassis which you can then slot in your driveline of choice. While this one has got 427 cubes, it's actually of the Chevrolet LS7 variety, the same engine you'll find in a Corvette. With a dyno proven 524hp at the rear tyres, it's a hell of a lot of fun, although Alan does claim that the camshaft may be a little bit too lumpy for the street. I didn't know that was a thing. While Alan did buy the car already built, he did add a couple of personal touches with custom made sidepipe shields and engine cover of his own design
JOIN THE CLUB!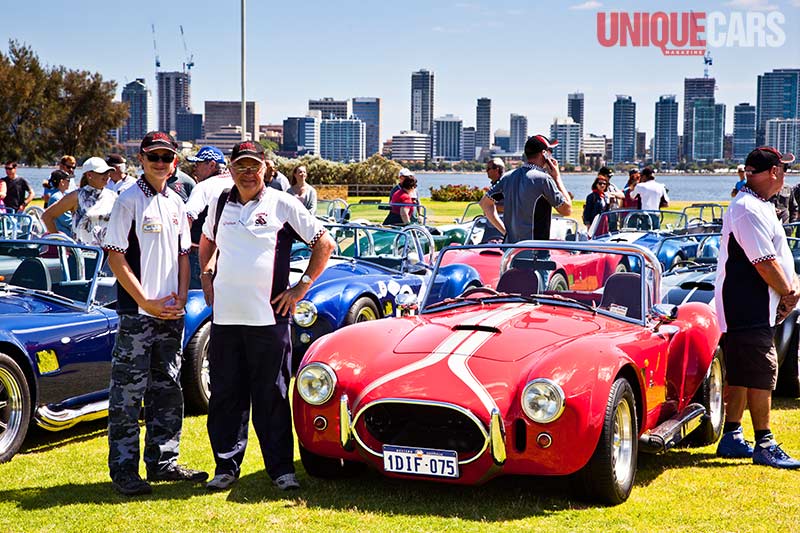 If you're an owner, builder or just dreaming about owning a Cobra, then joining a club is a great way to meet people with the same passion. Not only is it a chance to meet new people and make friends, but it provides an instant source of knowledge and experience that is hard to come across otherwise.
Their website sums it up nicely: 'The Cobra Car Club of WA fired up to form an organisation where members and enthusiasts together, could support and promote the Shelby Cobra legend. To complement this, the club provides a forum for like-minded people to get together and discuss their cars in great depth, always willing to assist fellow builders complete their projects.
Over two decades have now passed, and the club has grown to include approximately 50 to 60 members, over 30 registered Cobras and has developed a family friendly club structure that generally caters for people with a passion for the Cobra.'
The club is very active with monthly meetings and cruises, and while they like their cars to be from the Swinging 60s, they're well and truly in the 21st century as a club with a well maintained website which includes, member profiles, even coverage and an online membership form. For more information, check out www.cobracarclubwa.com.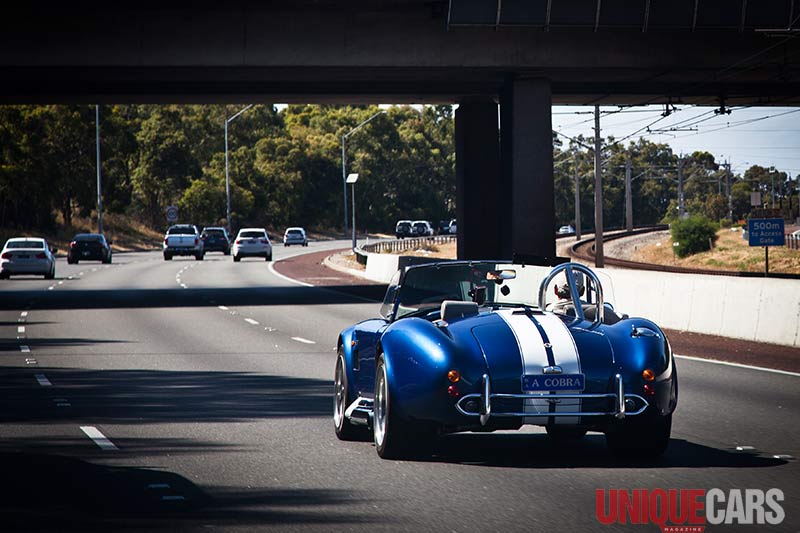 Unique Cars magazine Value Guides
Sell your car for free right here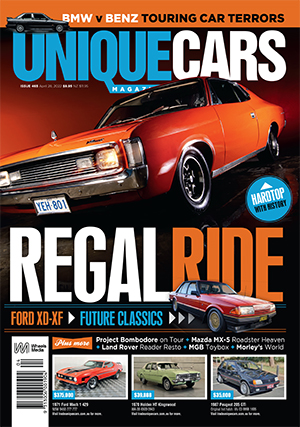 SUBSCRIBE TO UNIQUE CARS MAGAZINE
Get your monthly fix of news, reviews and stories on the greatest cars and minds in the automotive world.
Subscribe