Bellett Nationals 2016 - Gallery
---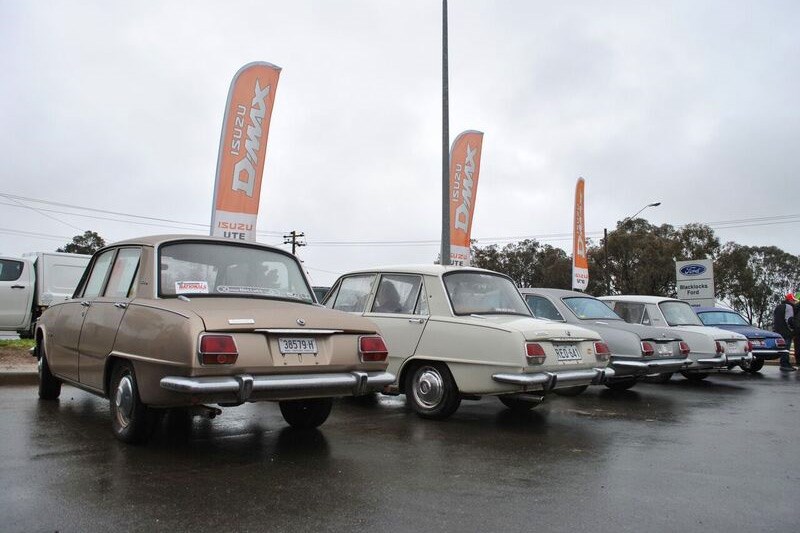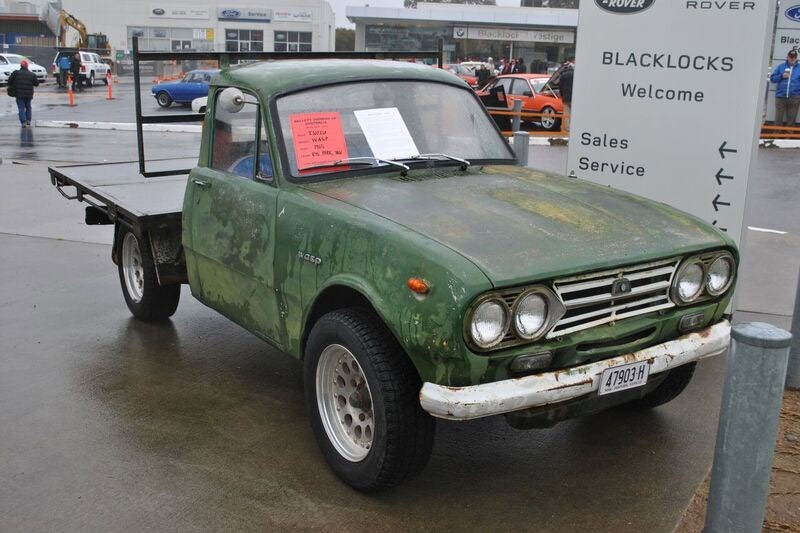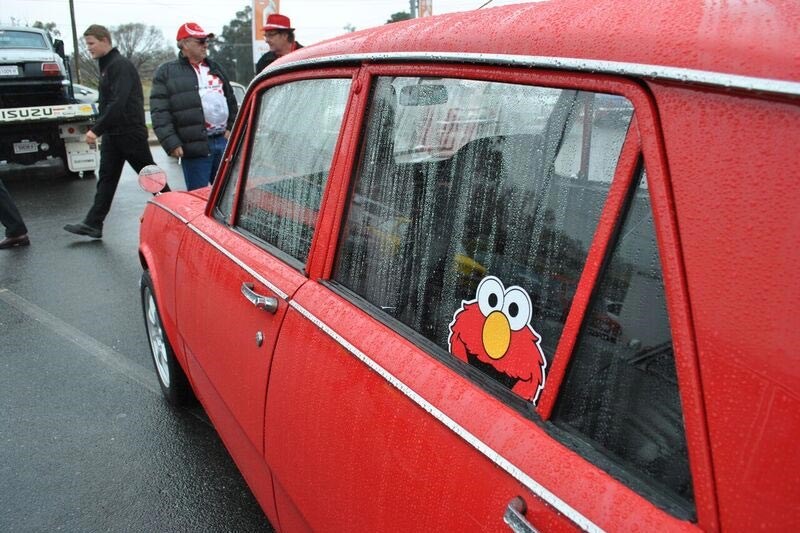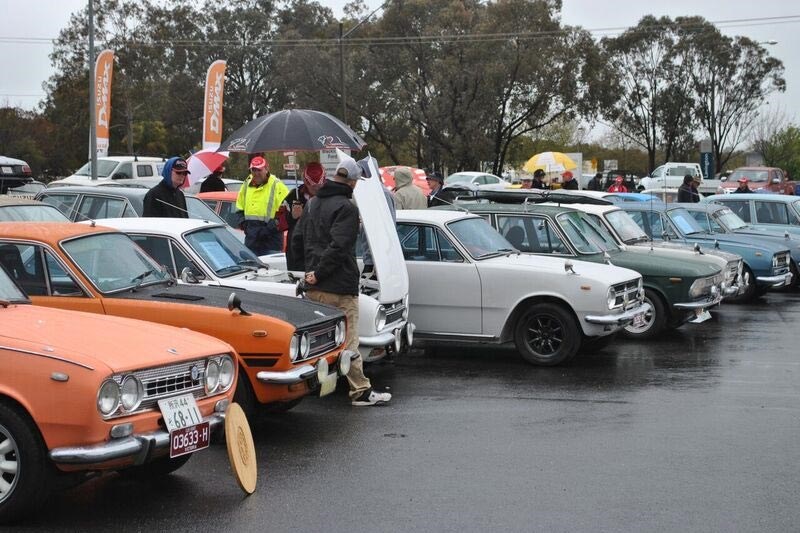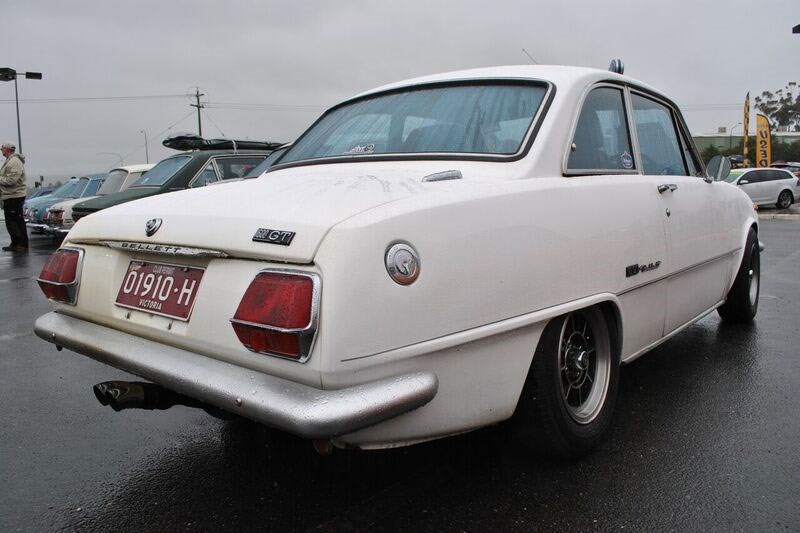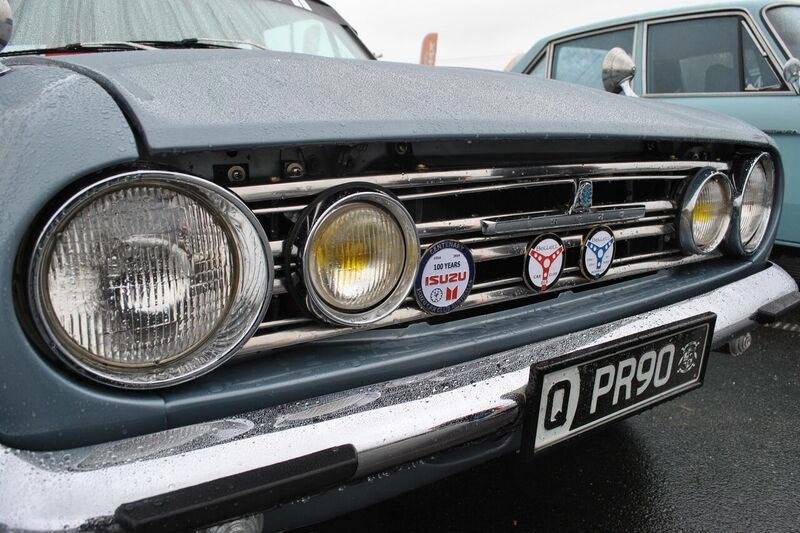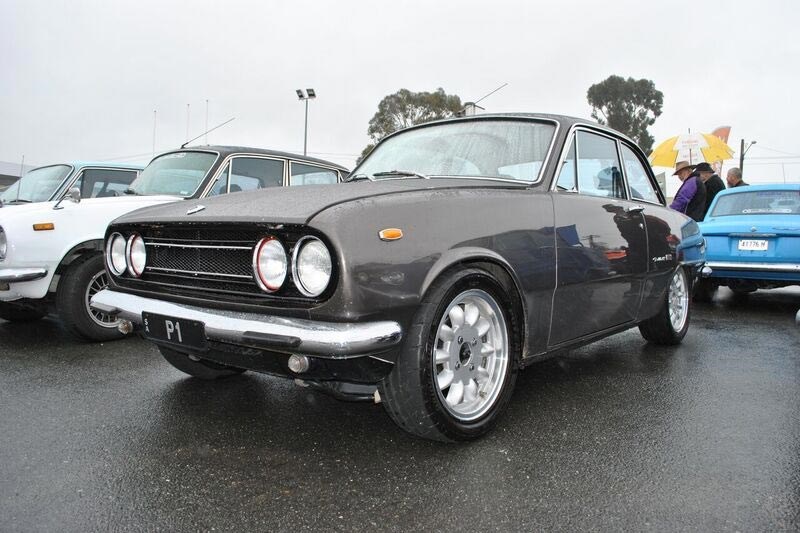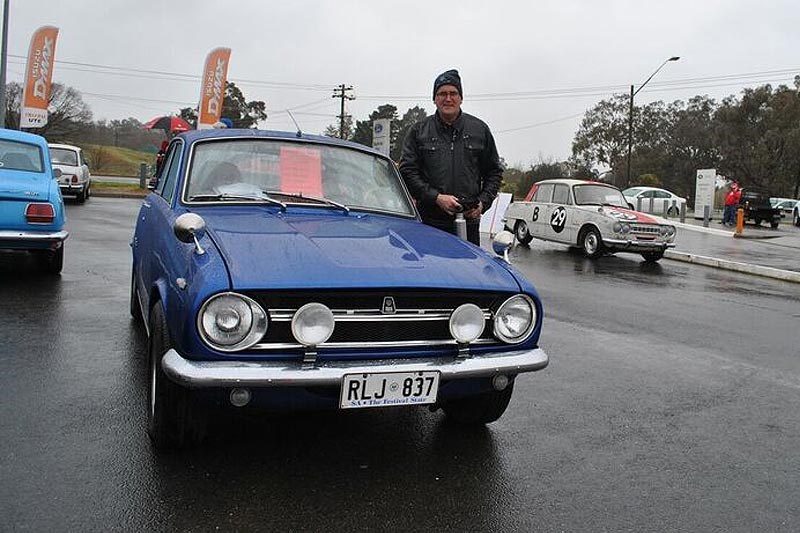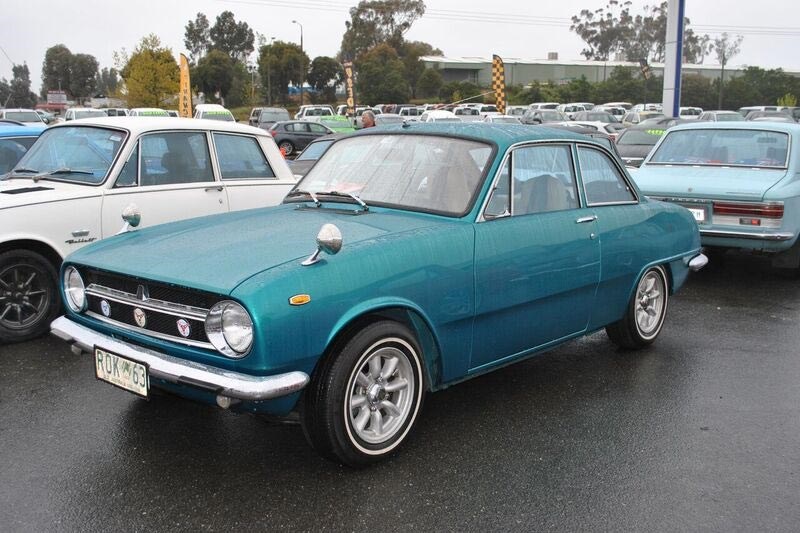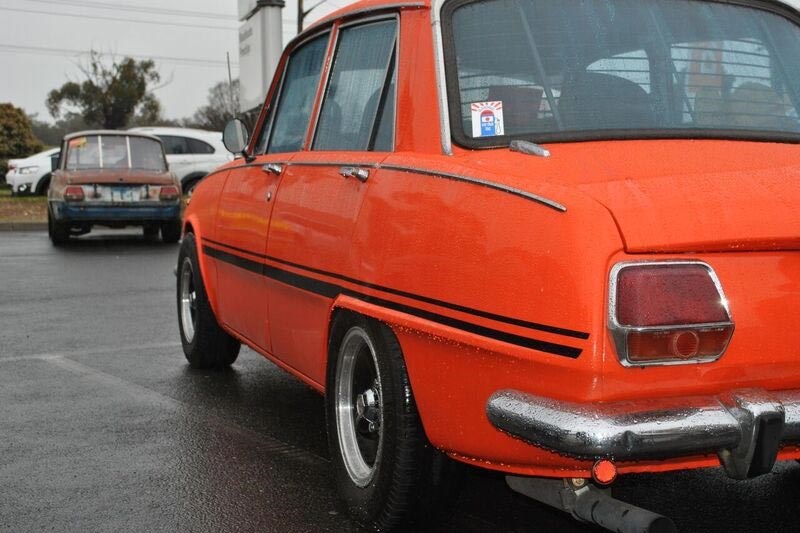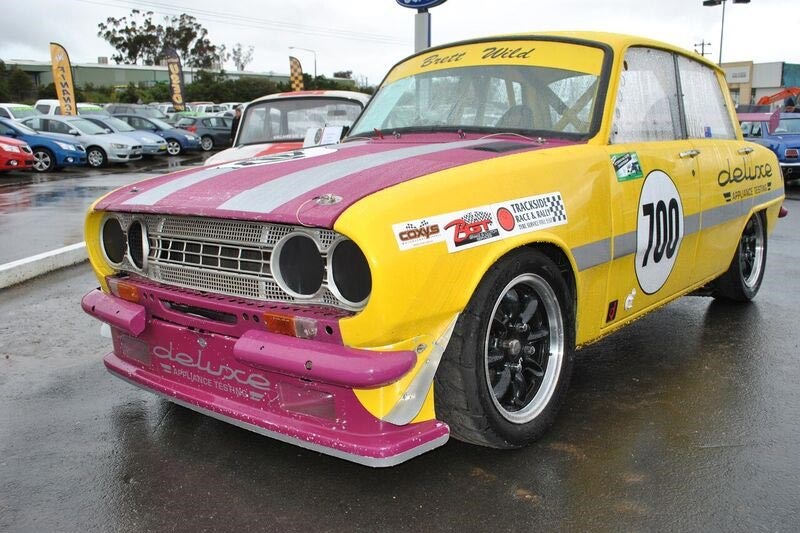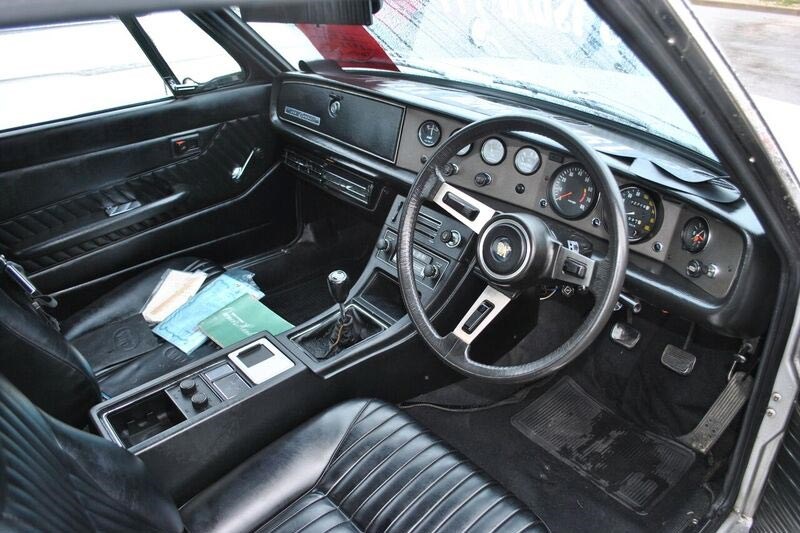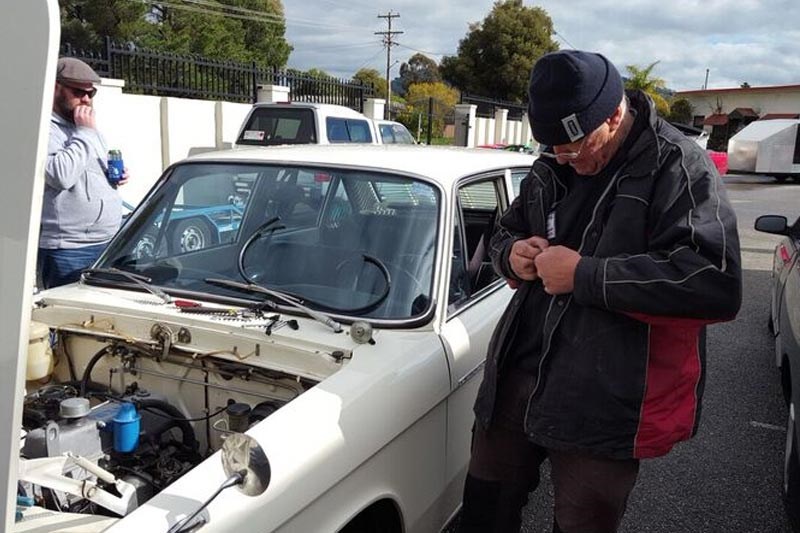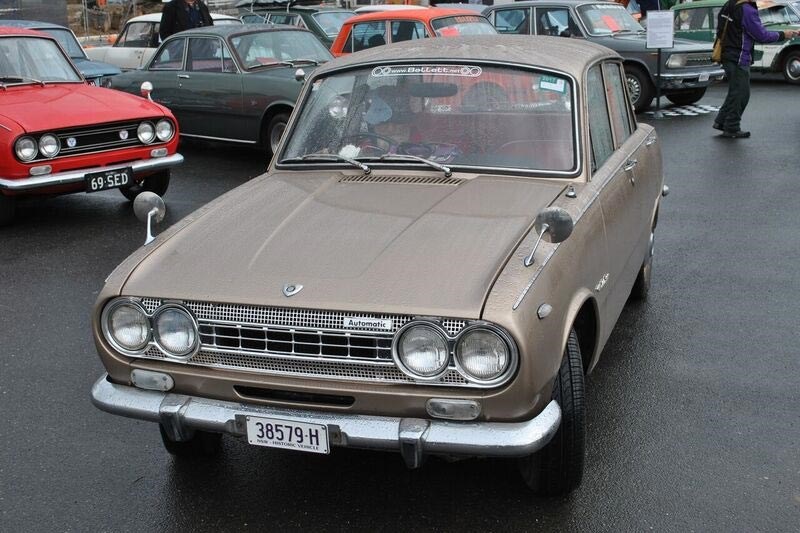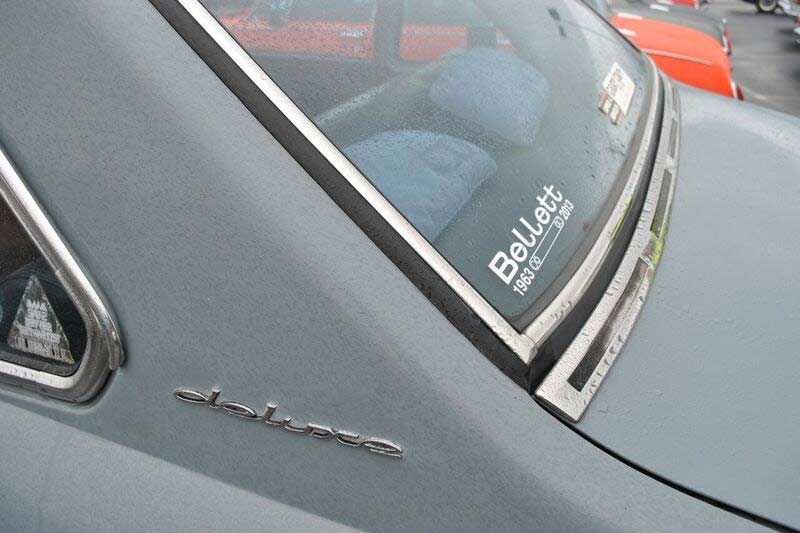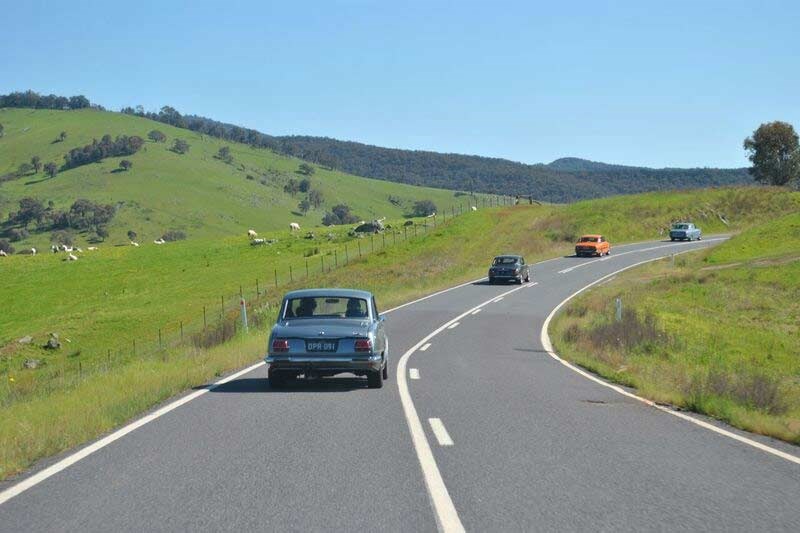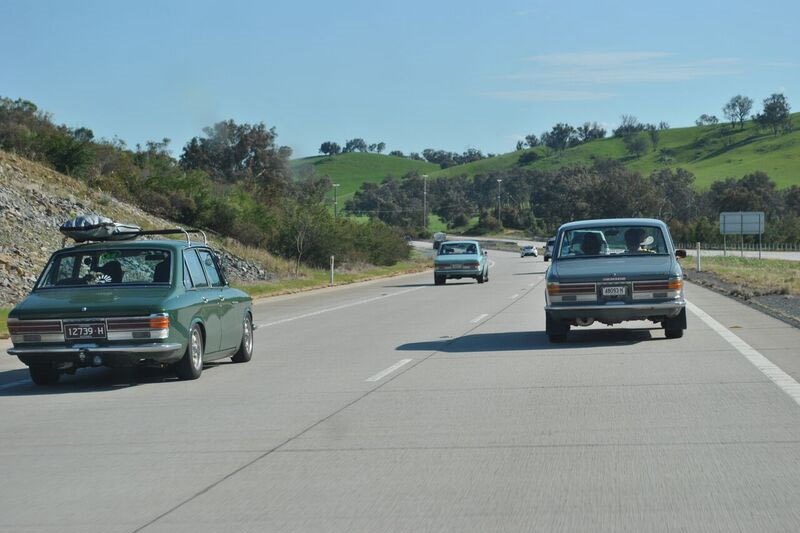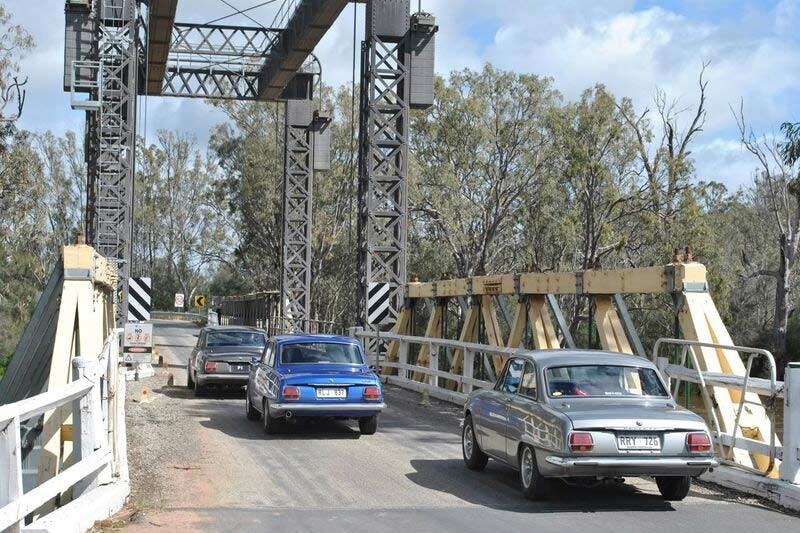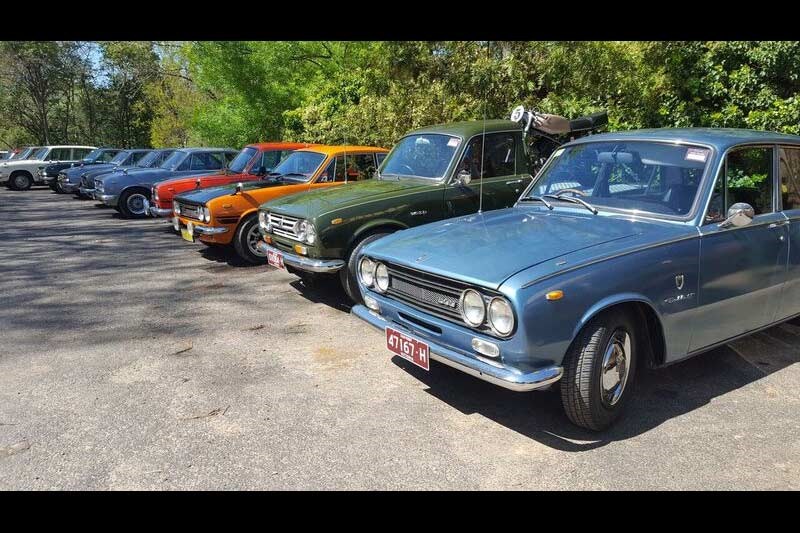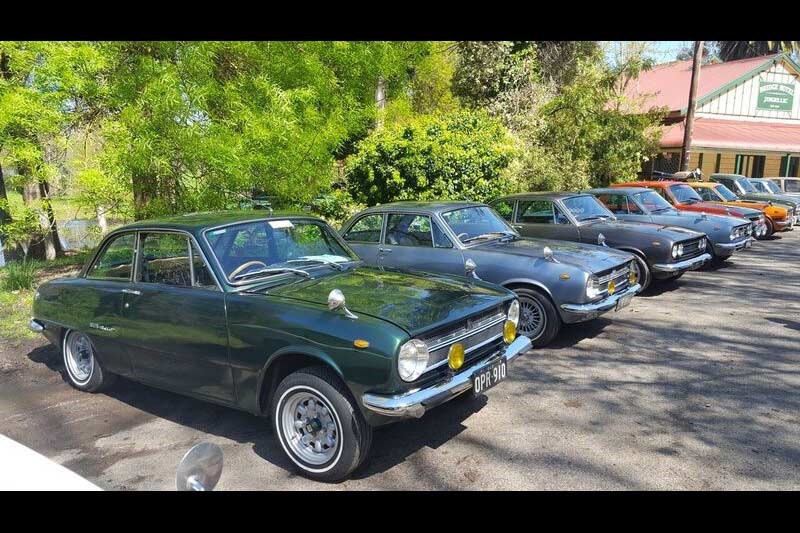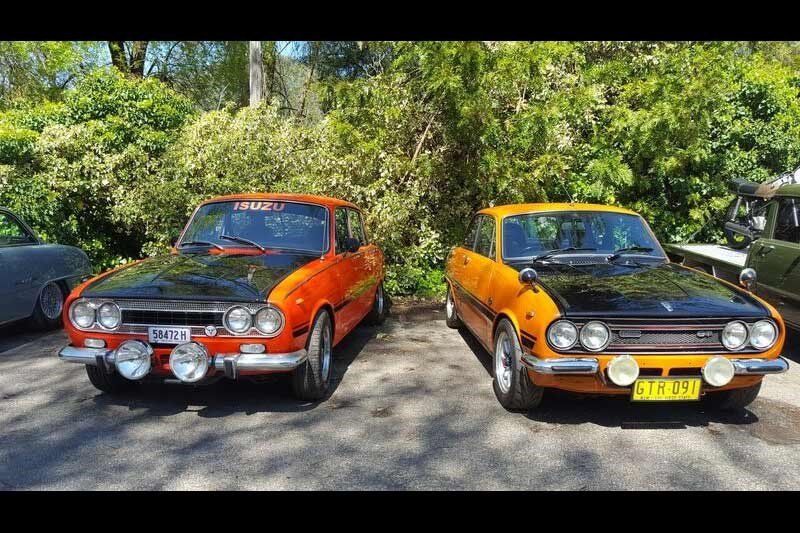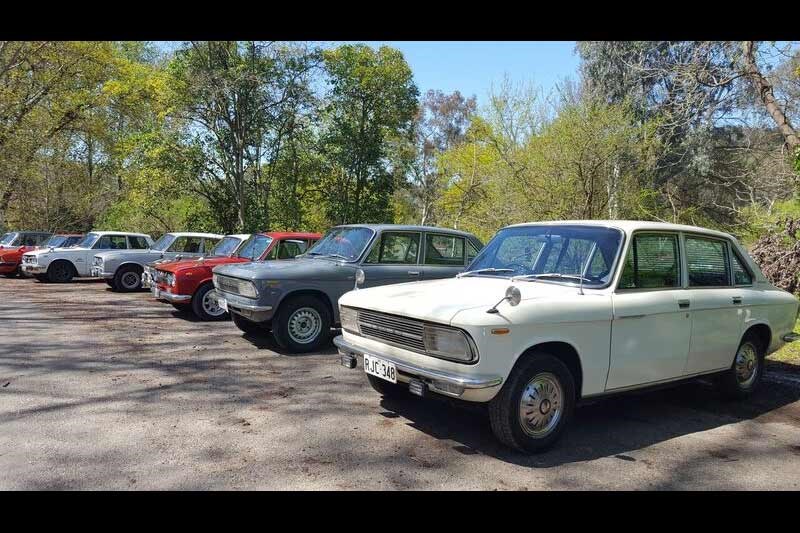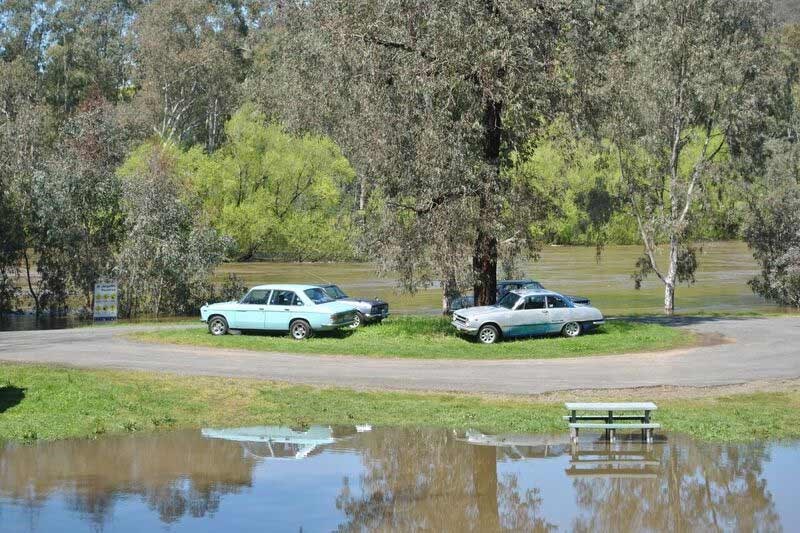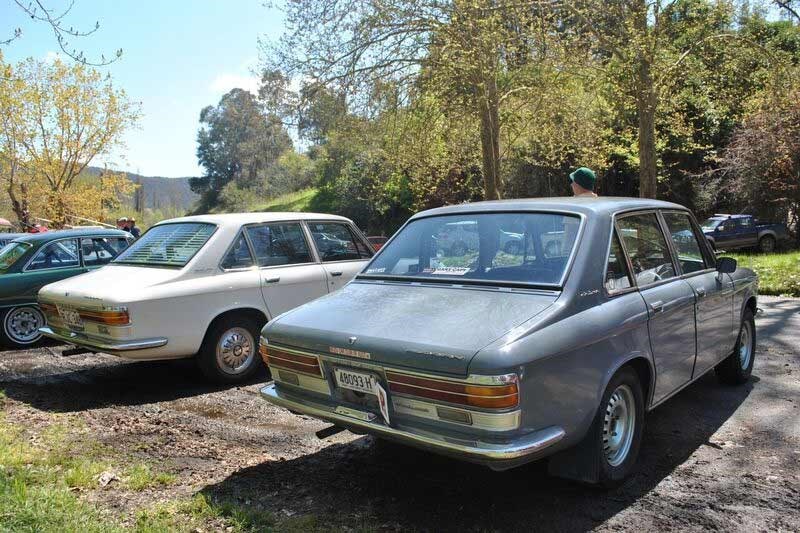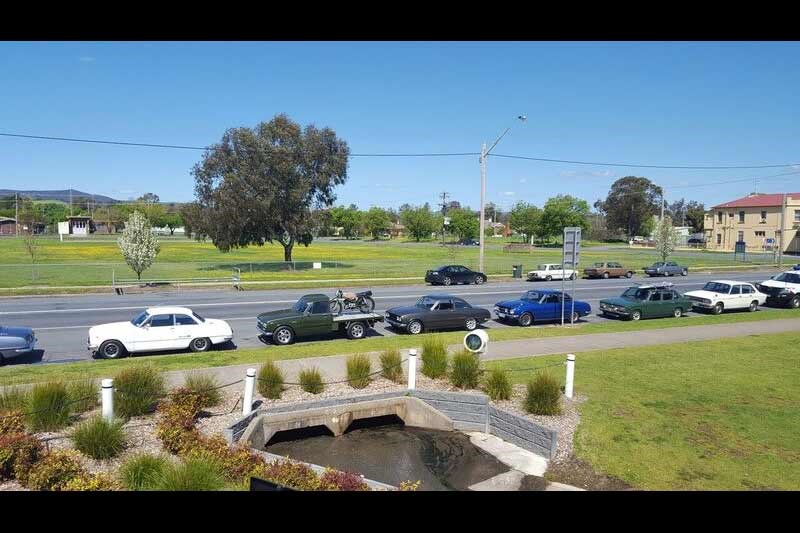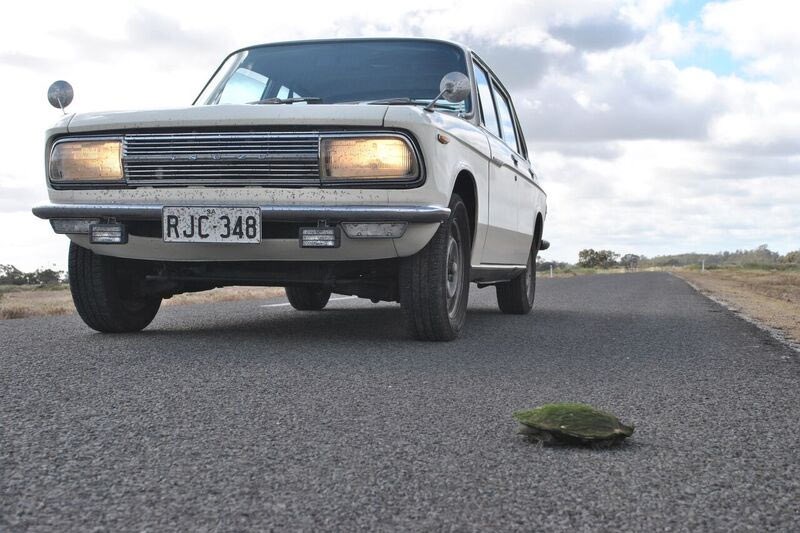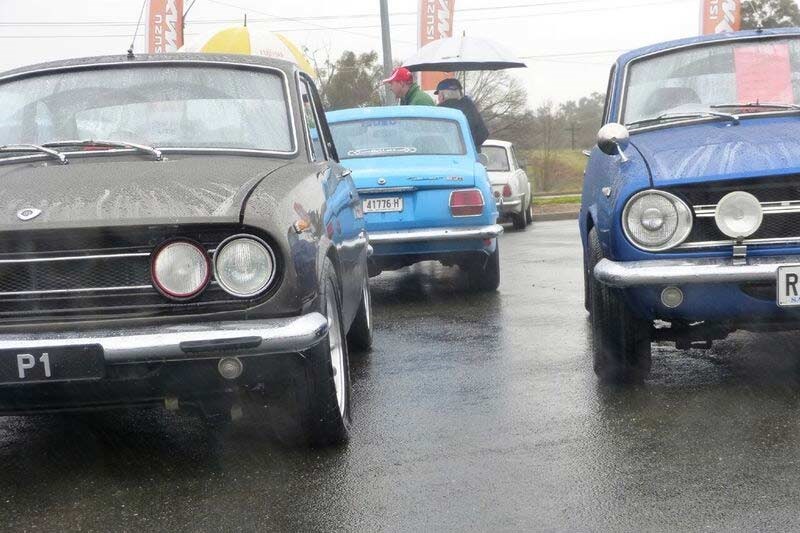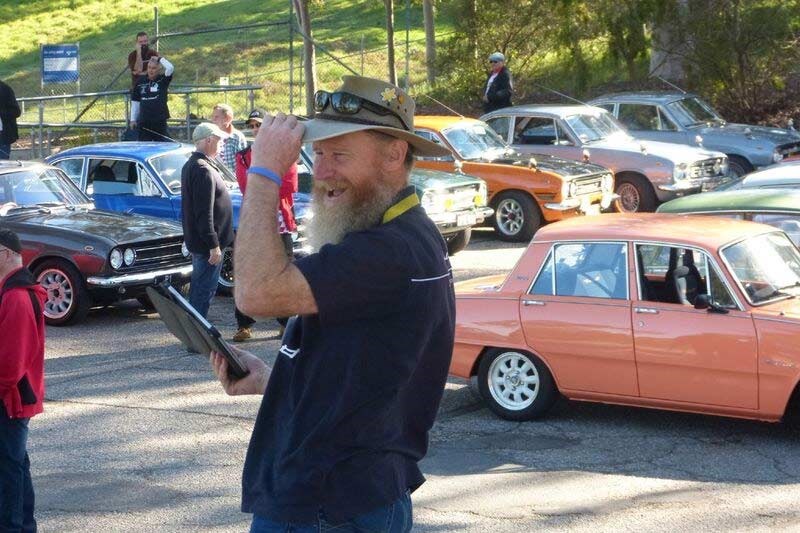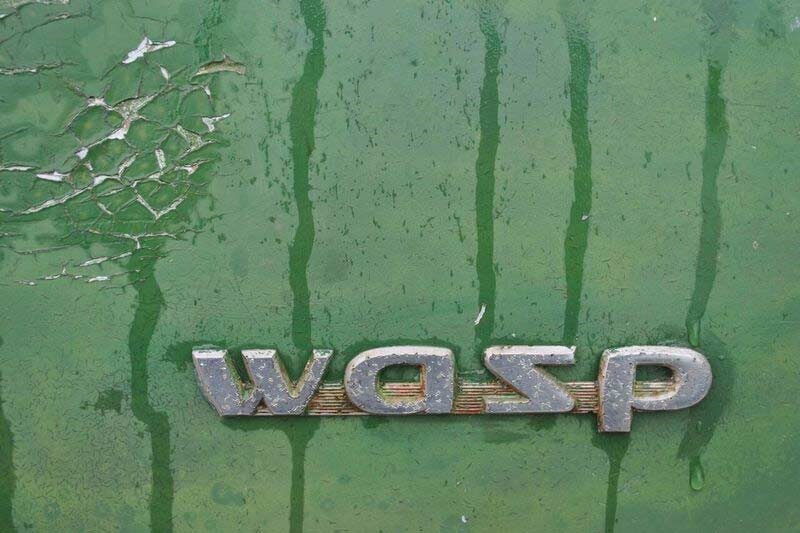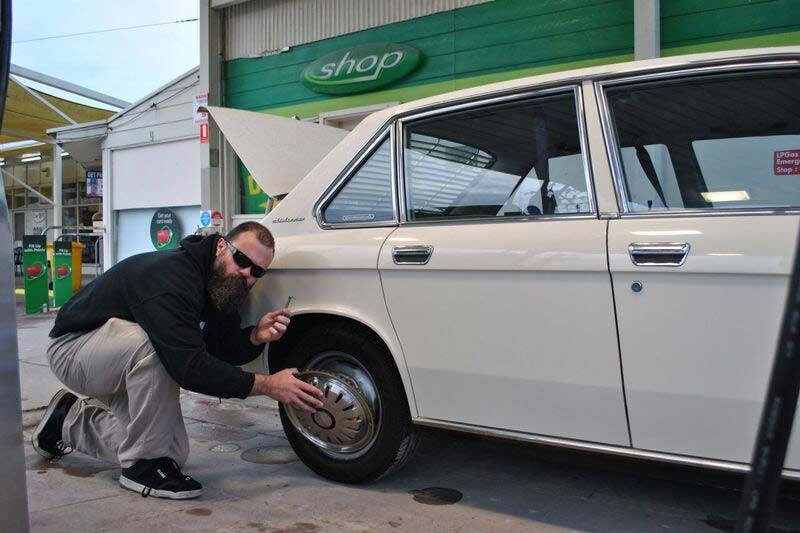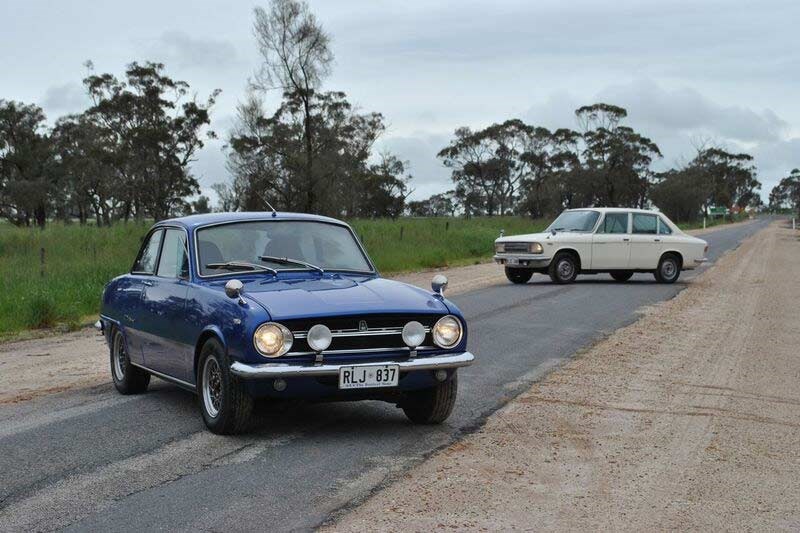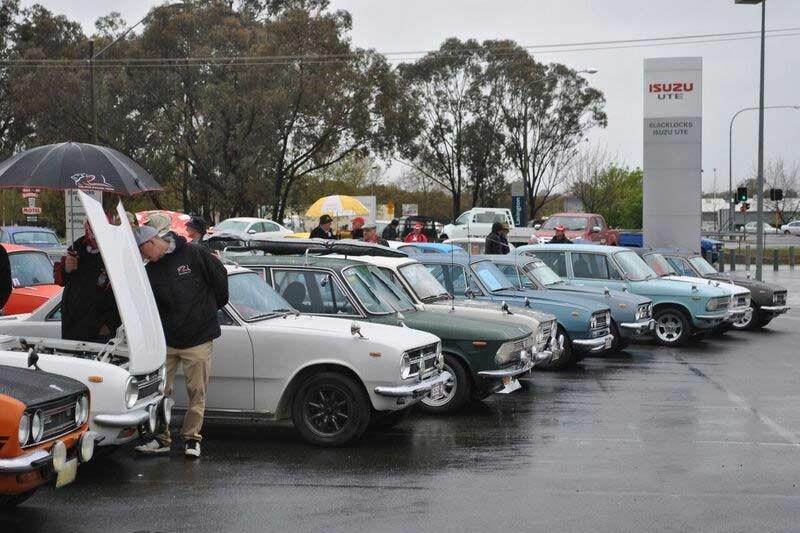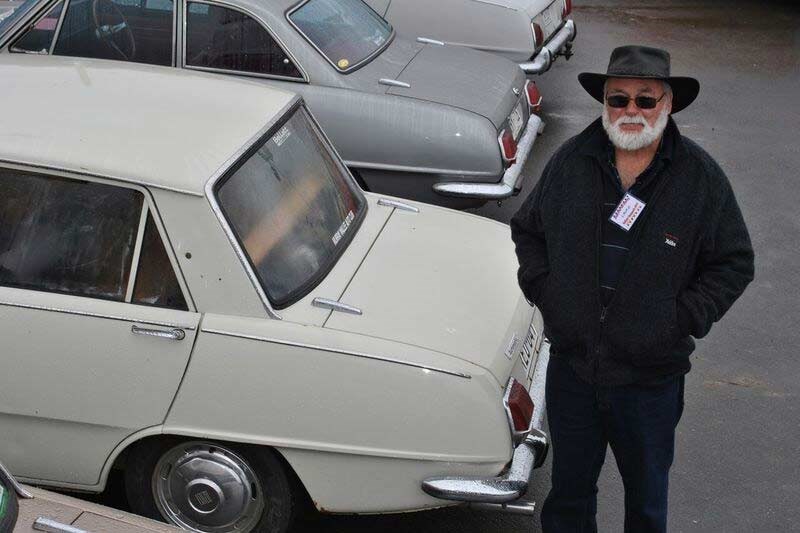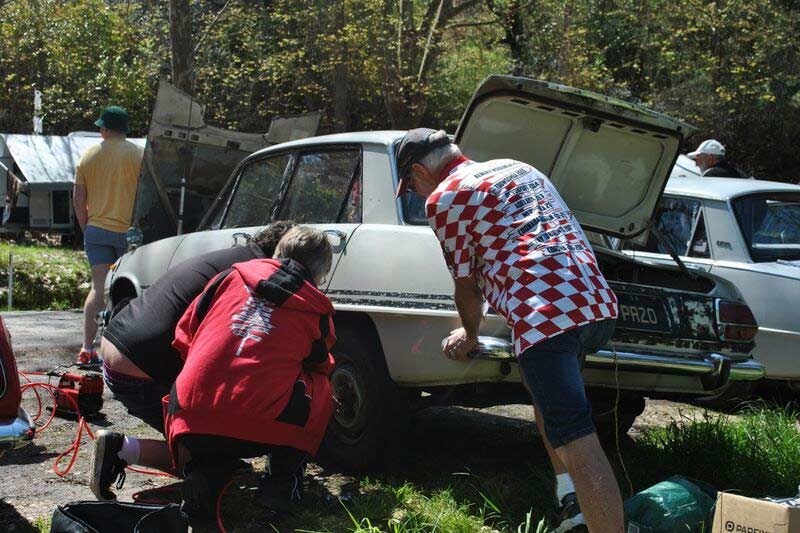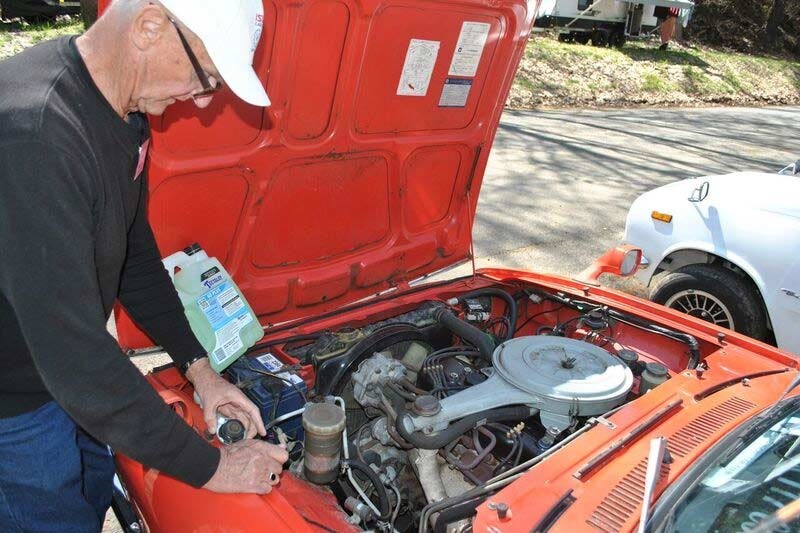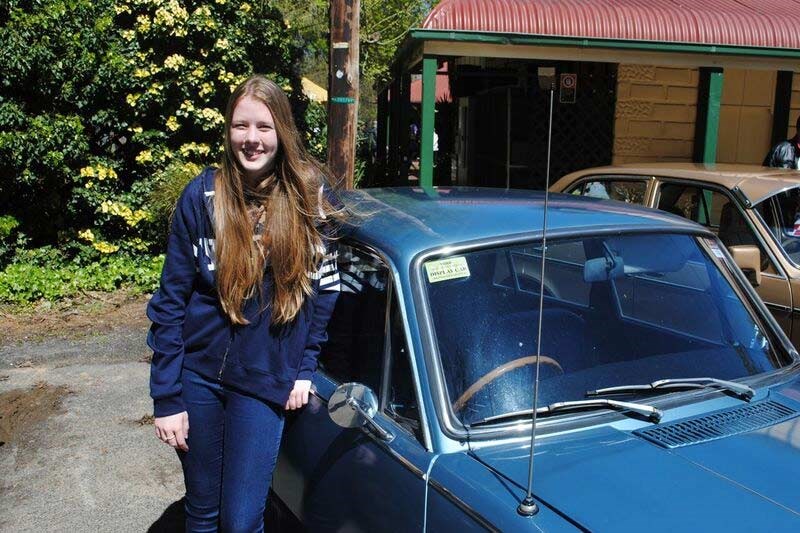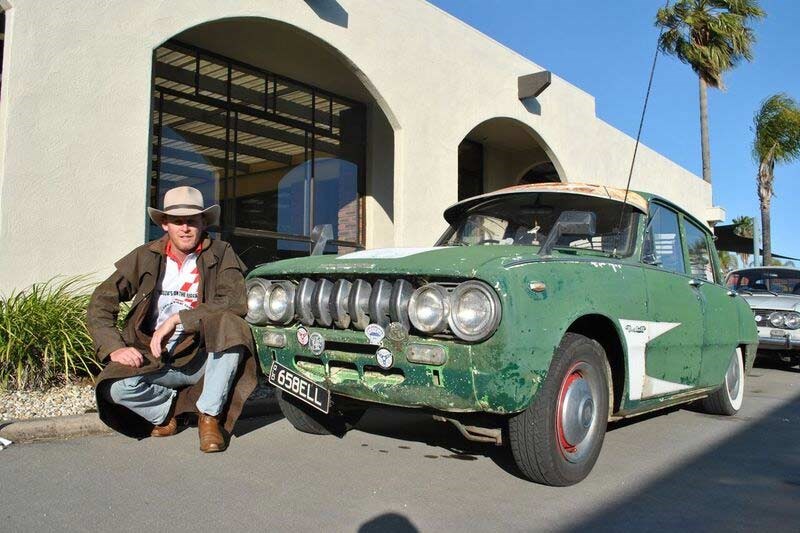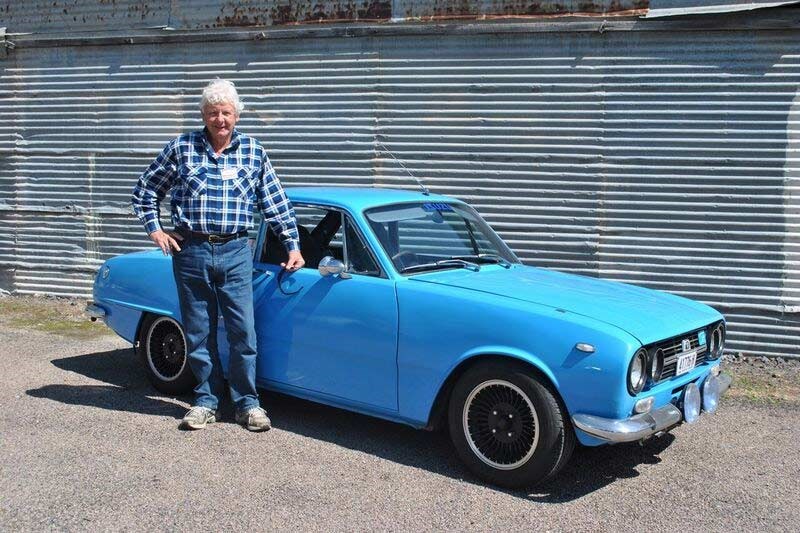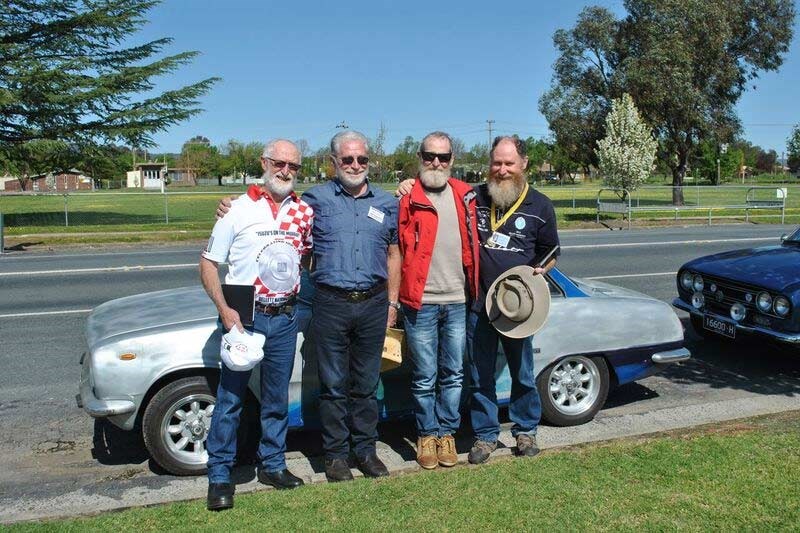 The 2016 Bellett Nationals saw 93 people converge on Albury with 44 cars, this year celebrating 100 Years of Isuzu
It's dark and rainy, clouds of mist thrown up by the B-doubles mask lethal dangers; is that an Eastern Grey? Or just more mist? I strain my eyes against the spray, 1969 Isuzu Florian headlights struggling to pierce more than a few metres. Jim Morrison wails on the AM radio, barely audible above the road noise.
An Isuzu Bellett 1600GT trails me by several metres; Bruno's headlights are mis-aimed thanks to a boot full of tools and spares; I stoop to avoid the glare in the mirror. Is this madness? Or passion? I don't even care. We're out on the open road in our ancient cars, hurtling through and hoping to outrun the 'Once in 50 Years' storm.
Suddenly Jim pipes up again; that bit in 'Light My Fire' when you realise you're still listening to the same song. We just need to make it to Keith tonight, put our heads down in a roadside cabin and continue on to Albury tomorrow.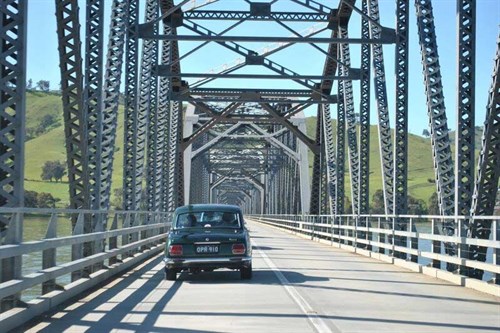 Covering an event like the 2016 Bellett Nationals can be daunting; eclectic people in their peculiar, forgotten little cars; footnotes in Australia's motoring history. It takes a special breed to love these cars; but for me, it's a homecoming. These people are not strangers; they are friends. And they will welcome us with open arms.
After a hiatus of several years, 2006 saw the Bellett Nationals rebirthed; enthusiasts Brett Wild and Steve Thompson are together credited with re-igniting the excitement in owners Australia-wide; that event drew 33 people and 13 cars. Held annually since, the 2016 event sees 93 people converging on Albury with 44 cars and celebrates 100 Years of Isuzu.
Chief organiser Jim Grice and his team have set a cracker itinerary including dinner with guest speaker Barry Ferguson; second in the 1979 Repco Reliability Trial and, more importantly, 21st outright in the 1966 Gallaher 500 in an Isuzu Bellett, 50 years ago to the day!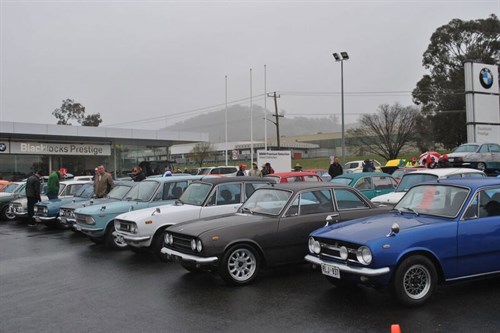 The Nationals originally catered to owners of the Bellett sedan, 1600GT and Wasp pickup, but has gradually expanded along with participants' enthusiasm for collecting and saving Isuzu's pre-GM offerings. In addition to sixteen sedans, fifteen GTs and three Wasps, this year's event including four Florians, three Isuzu 117 Coupes, an Elf flatbed truck and begrudgingly, a lone, Holden-built Gemini sedan.
Against all odds, Sunday rewarded us with a full day of glorious sunshine and beautiful roads. A Bellett in any guise is no Porsche, but their sporting prowess belies their humble, family-car origins; rack and pinion steering, coil-over double wishbone front end and an IRS rear mean pointing one through the hills is thoroughly enjoyable. Those of us in Florians, Isuzu's upmarket mid-size Corona rival, simply held on for dear life as we floated and flopped through the flowing terrain.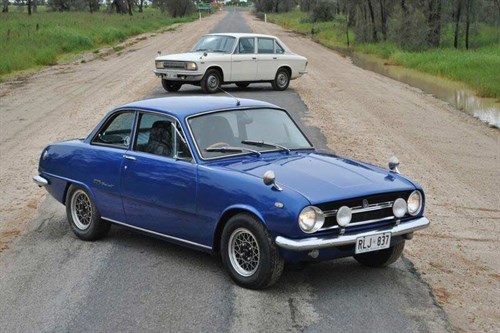 Forty-eight hours later, it was over and we were heading home. Trophies were earned by Steve Thompson for 'Best Sedan', Lewis Bolton for 'Best GT', Peter Betyounan for 'Best Other' (Isuzu 117 Coupe) and James Darvas for the coveted 'People's Choice' award. My 62,000-mile Florian picked up second in the 'Best Other' category; the trophy now pride-of-place on the shelf next to its previous accolade; 'Best Florian' garnered in 2010; the year when no other Florians showed up!
Unique Cars magazine Value Guides
Sell your car for free right here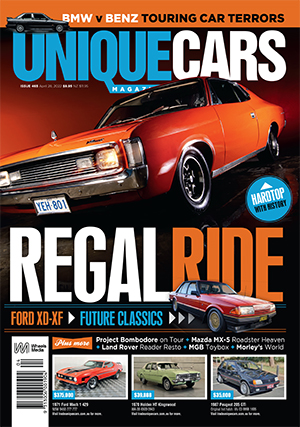 SUBSCRIBE TO UNIQUE CARS MAGAZINE
Get your monthly fix of news, reviews and stories on the greatest cars and minds in the automotive world.
Subscribe