Winton Festival of Speed 2016 - Gallery
---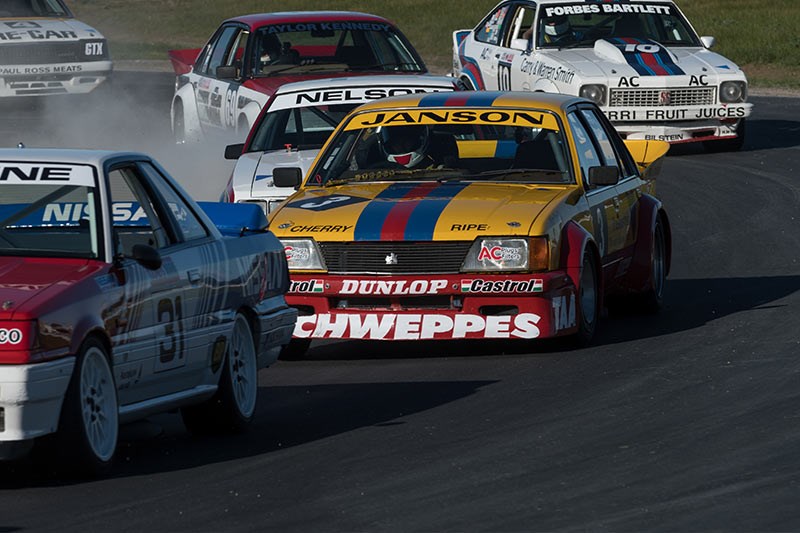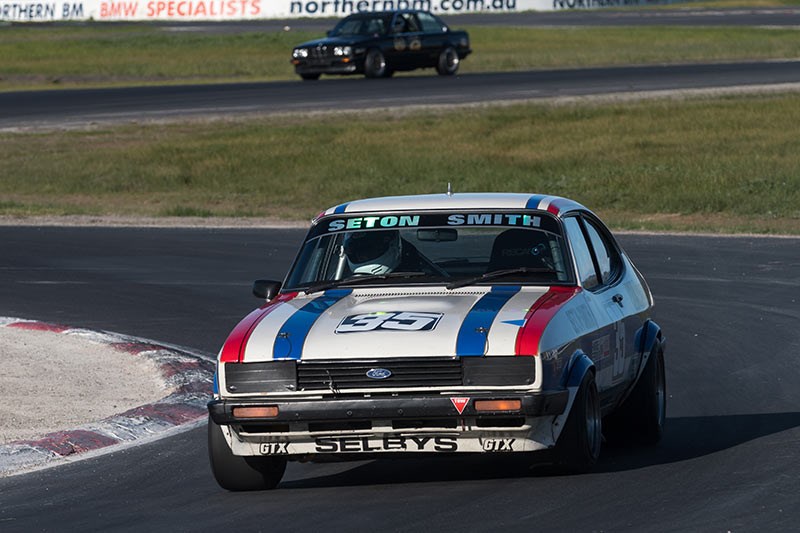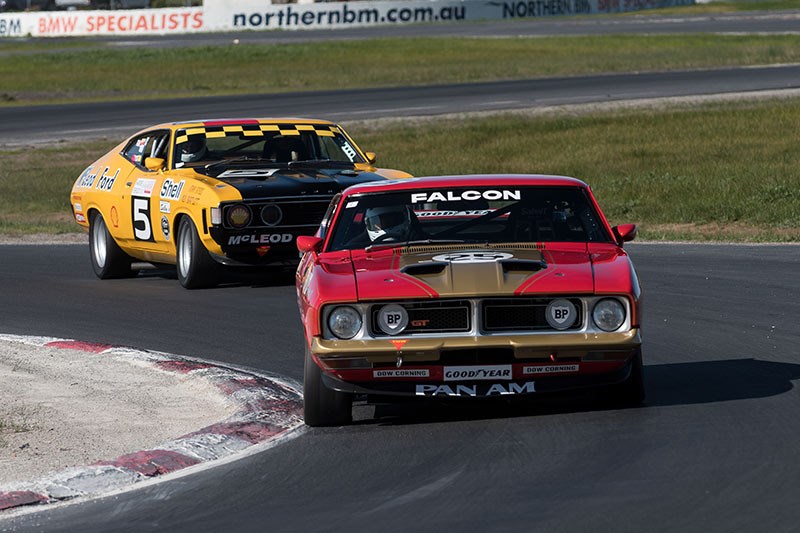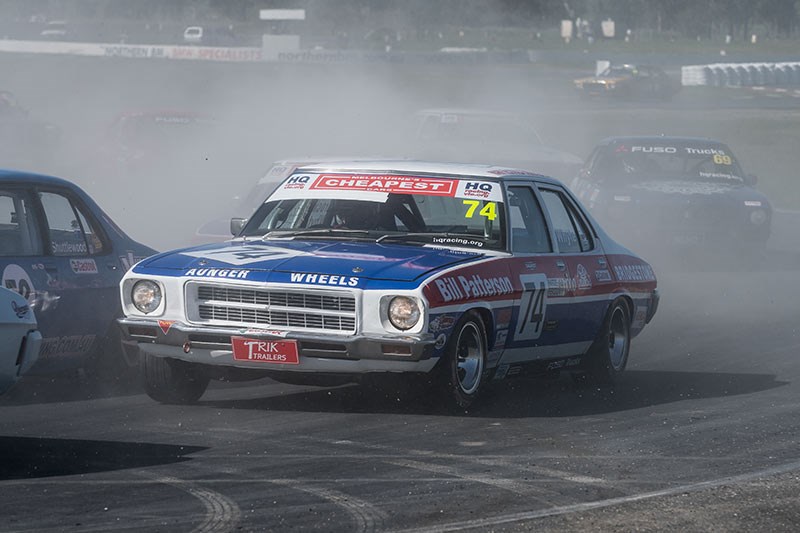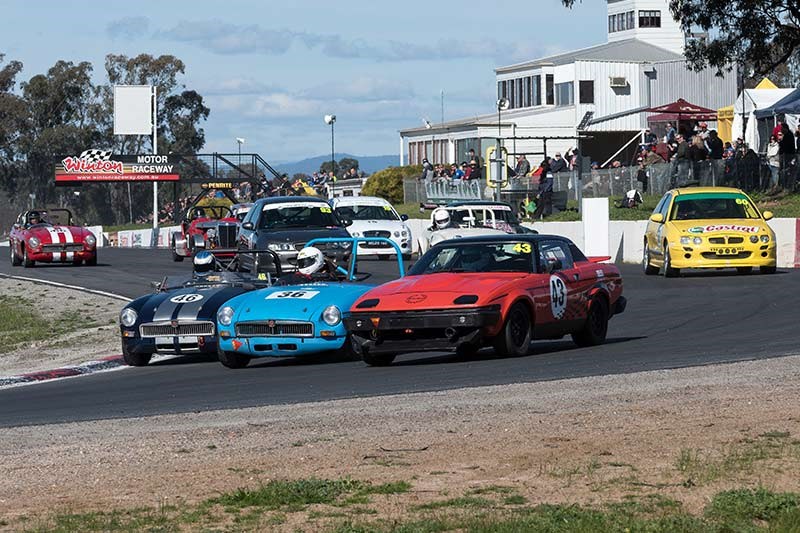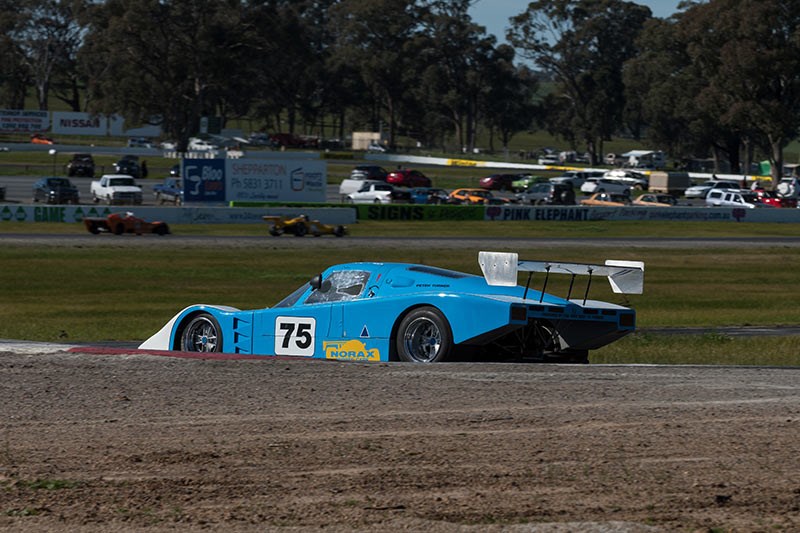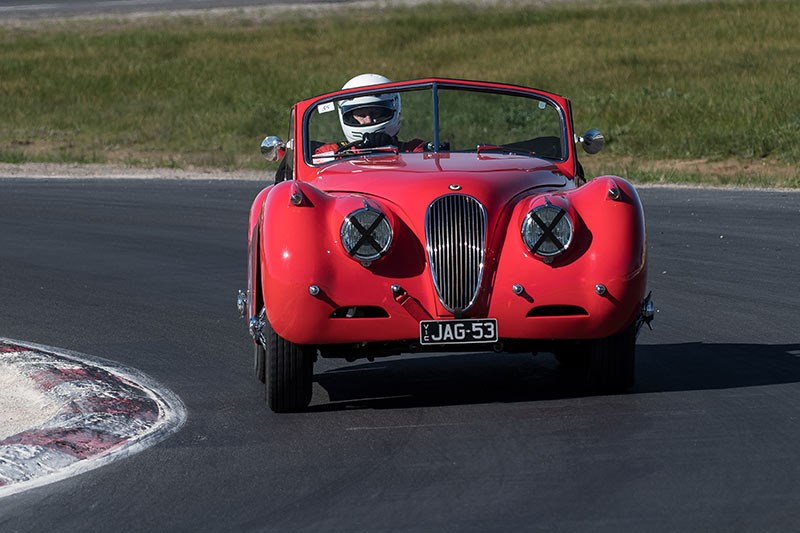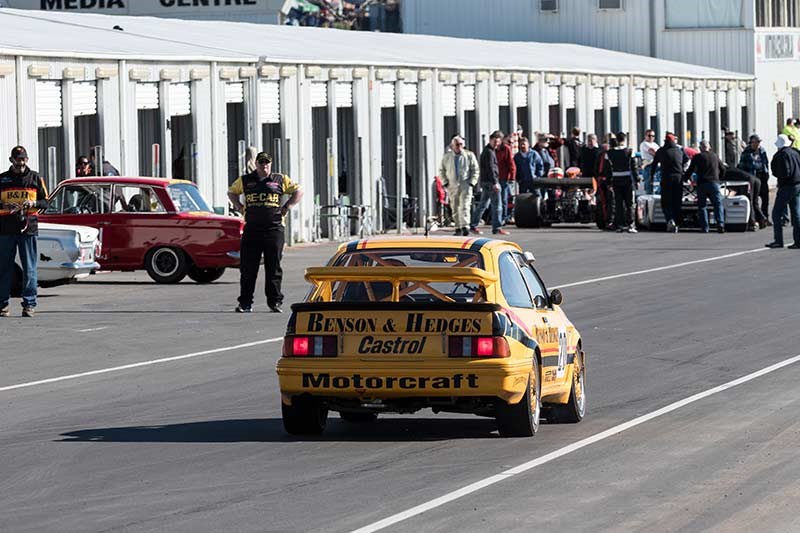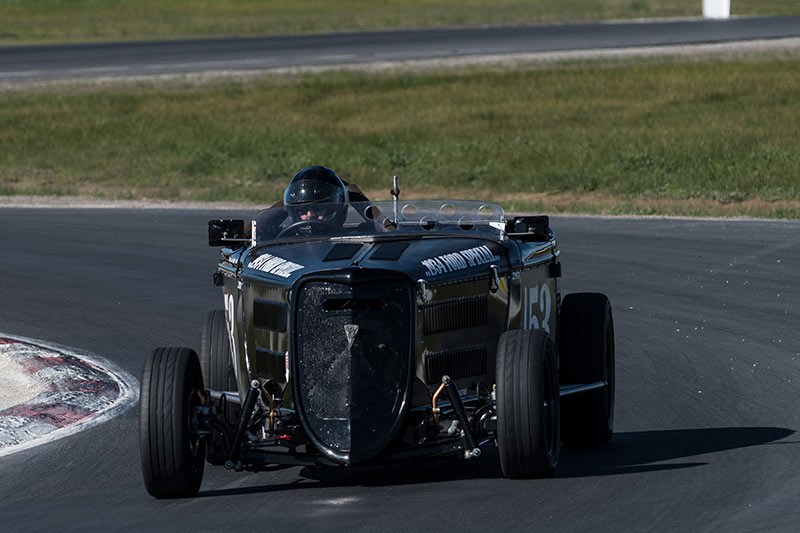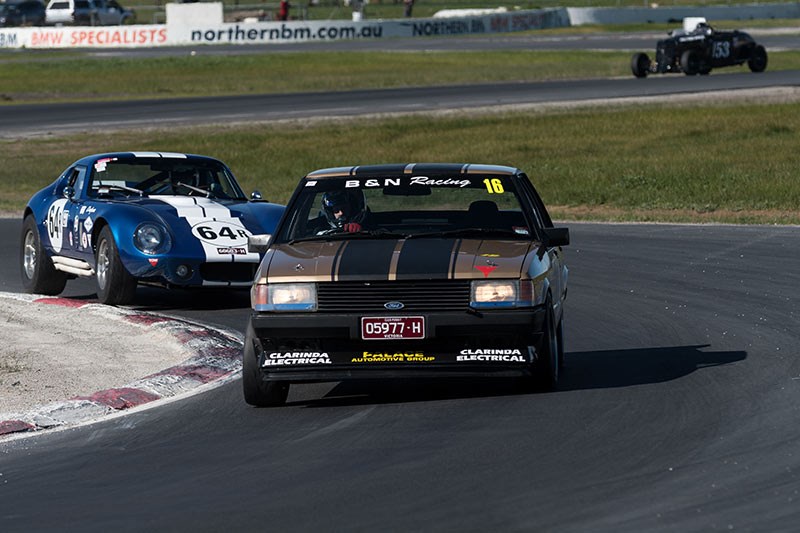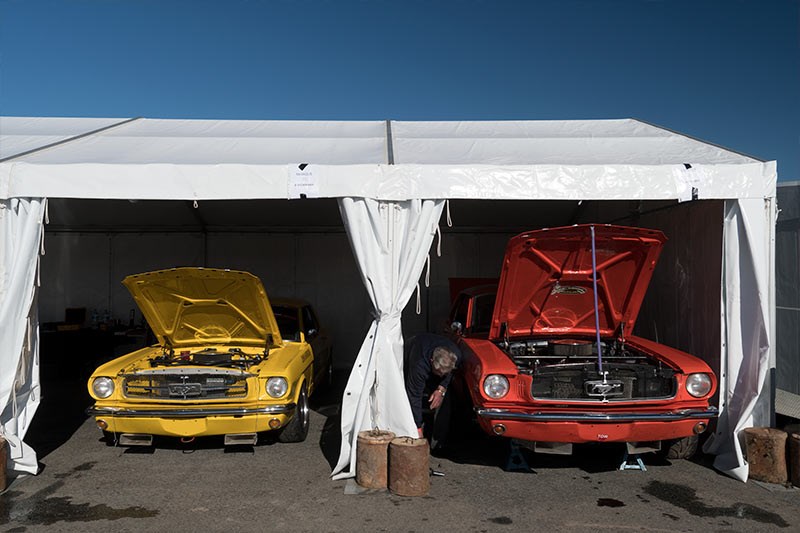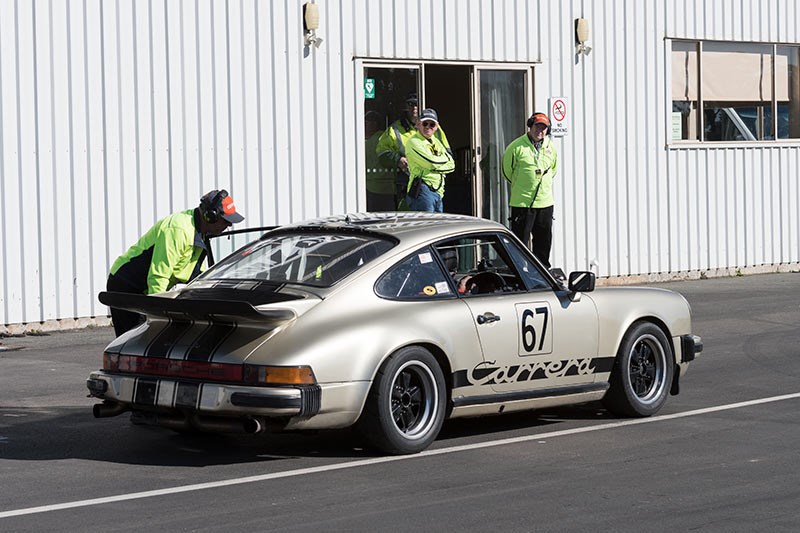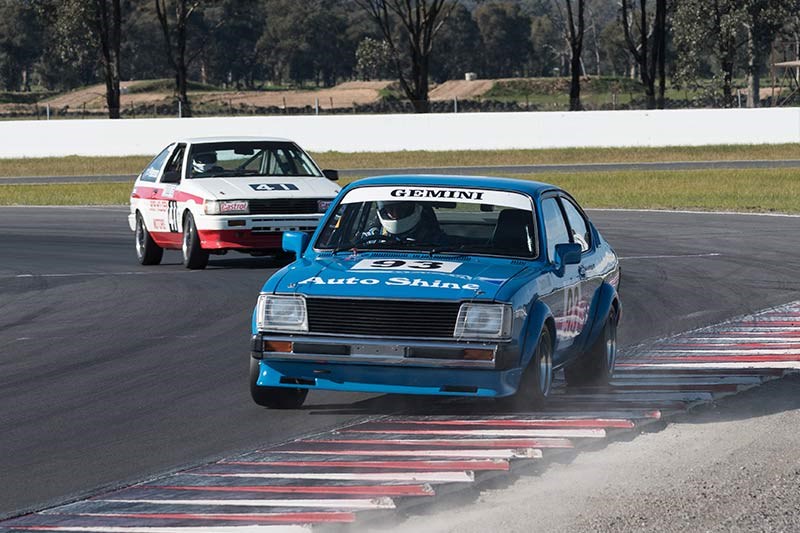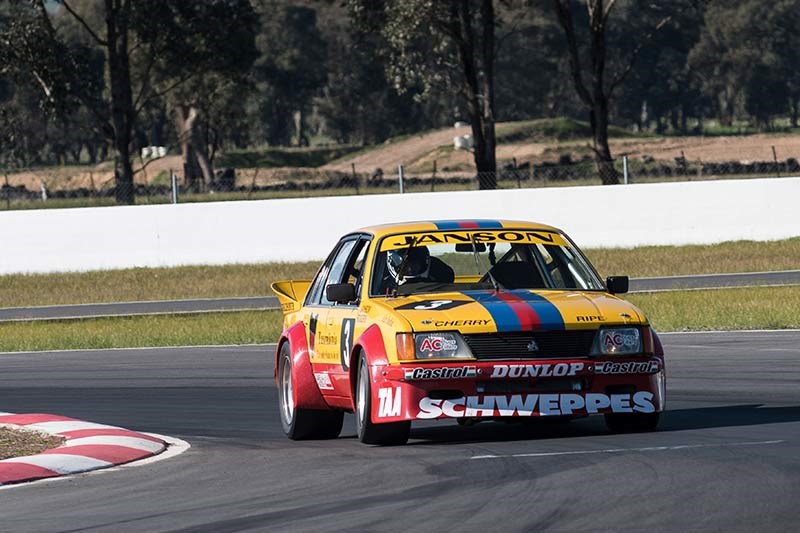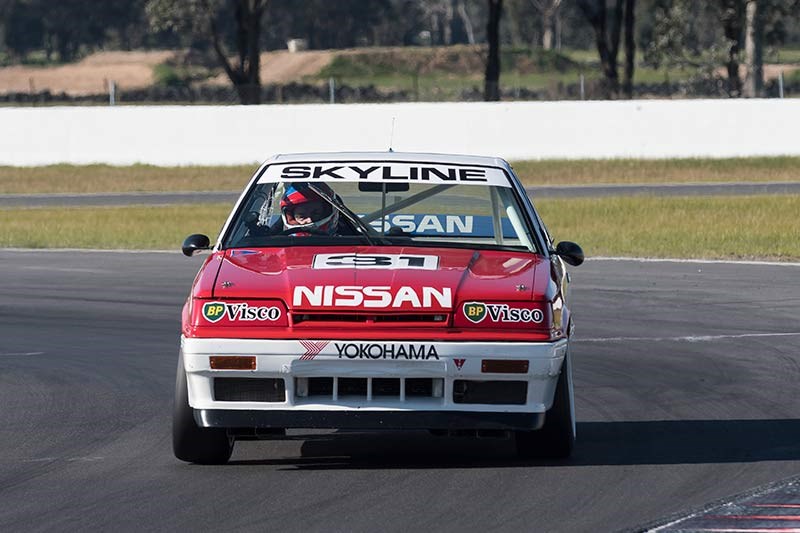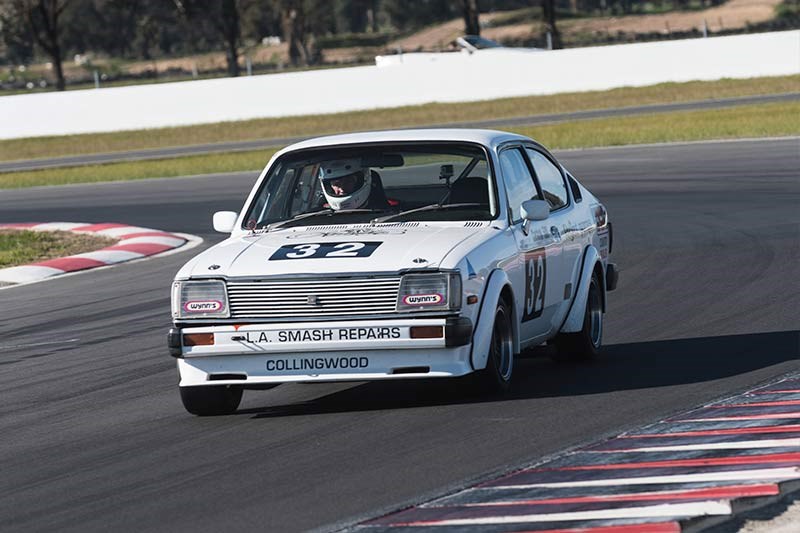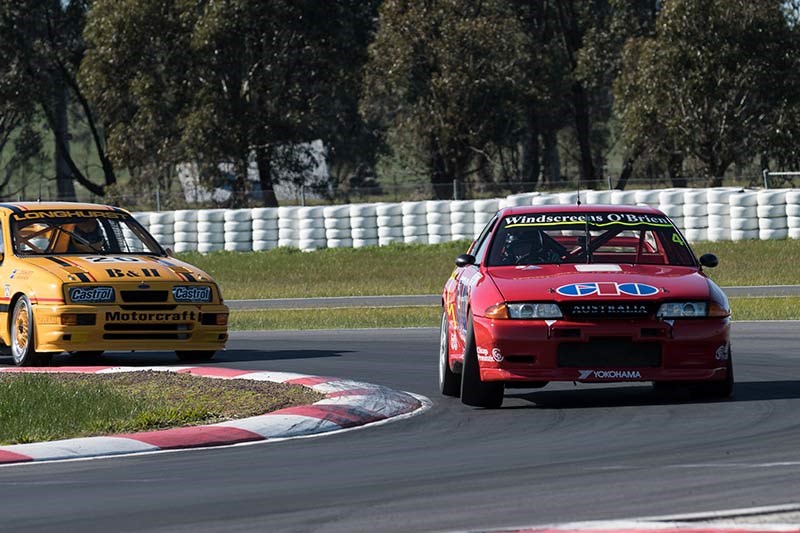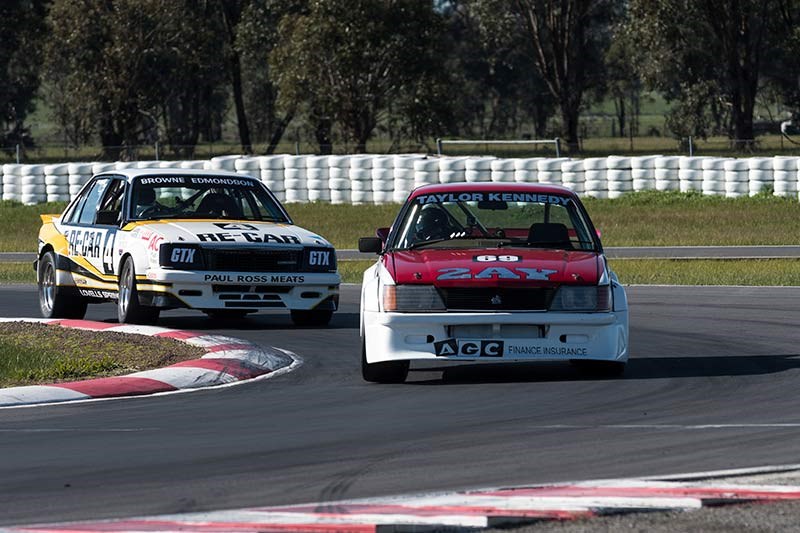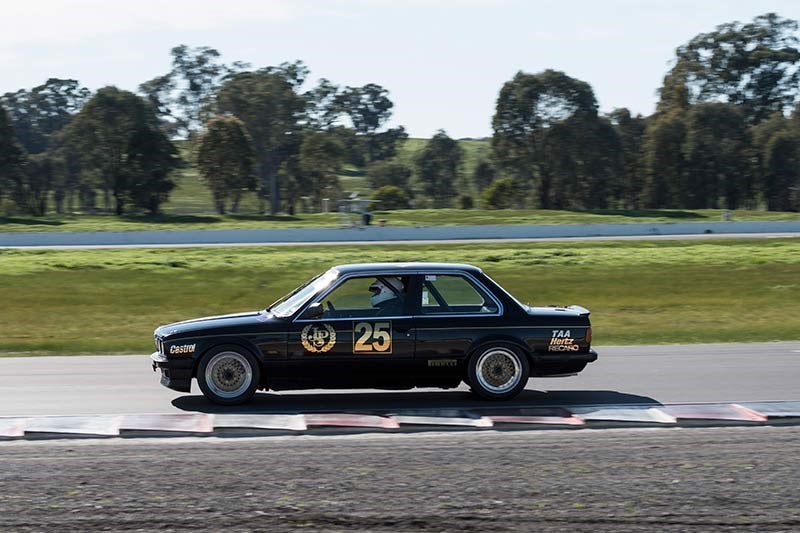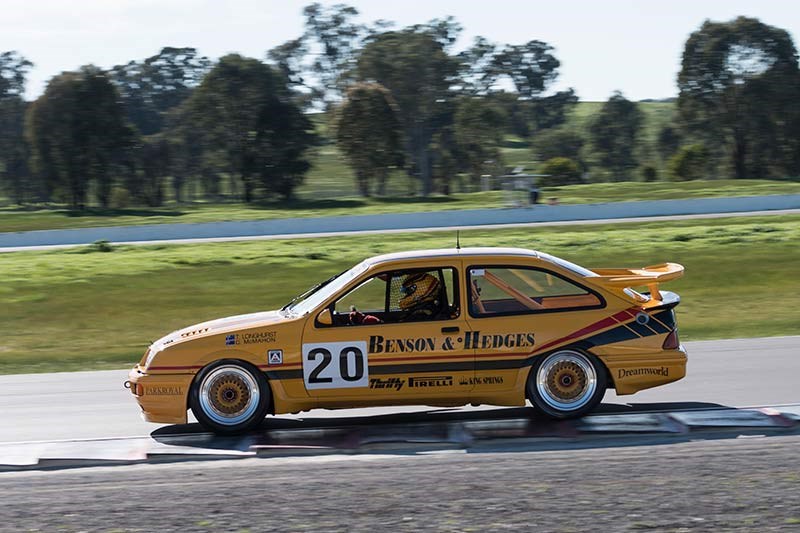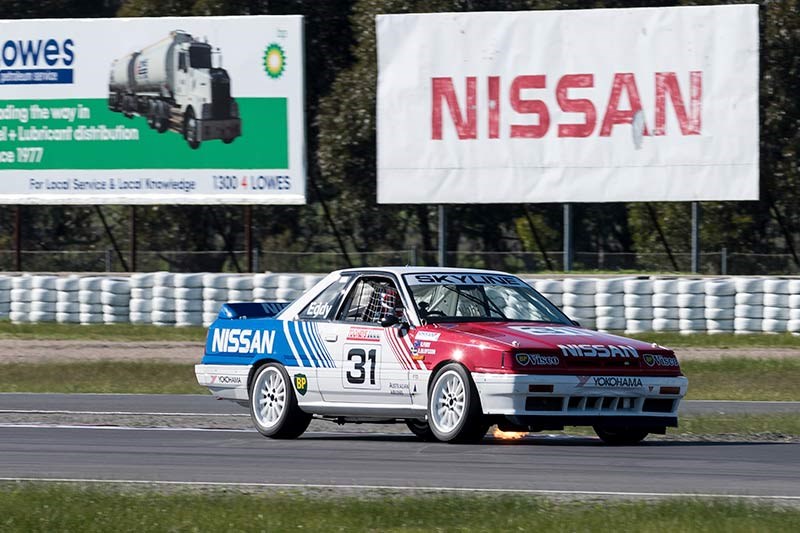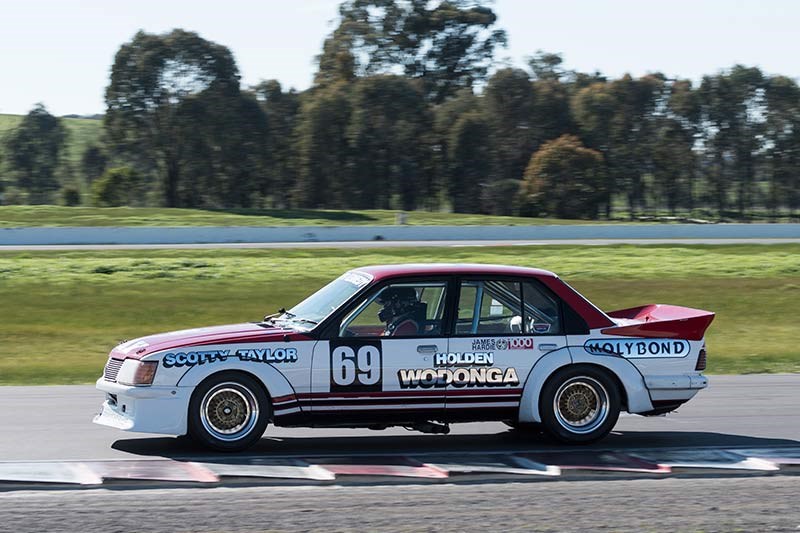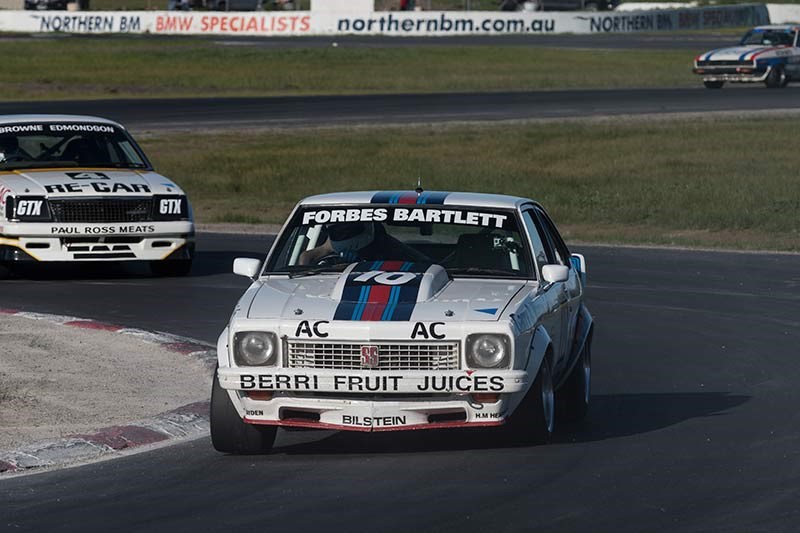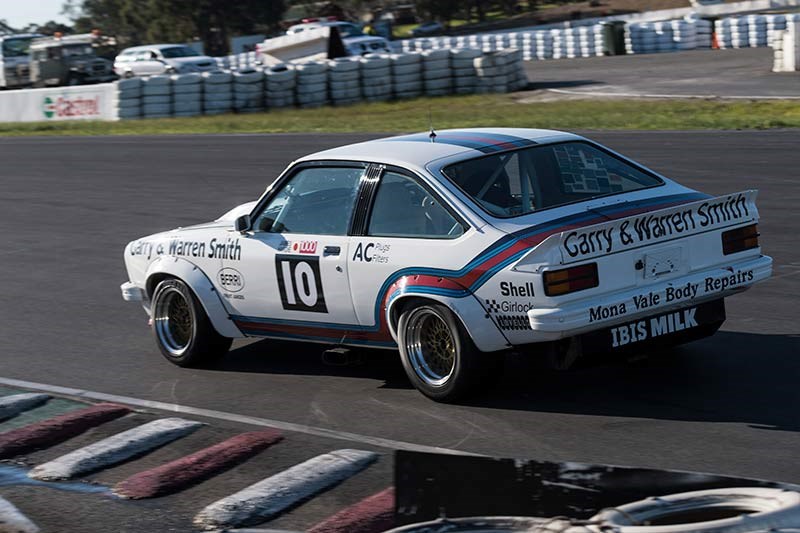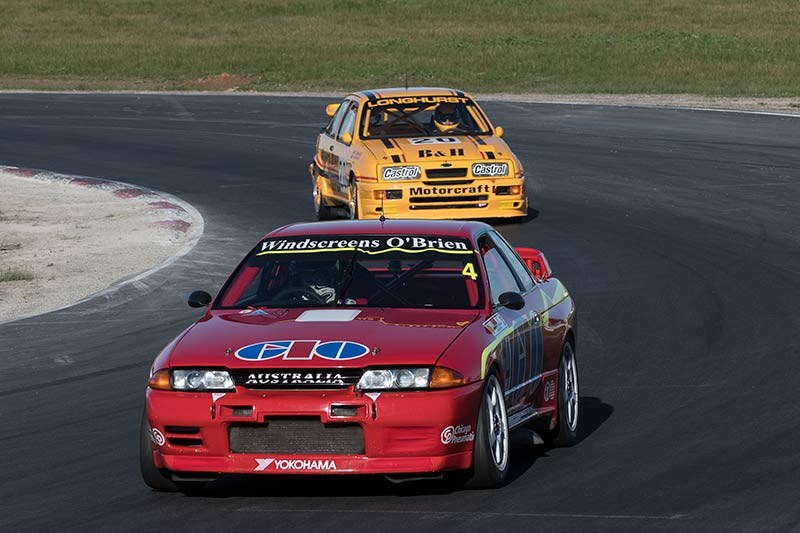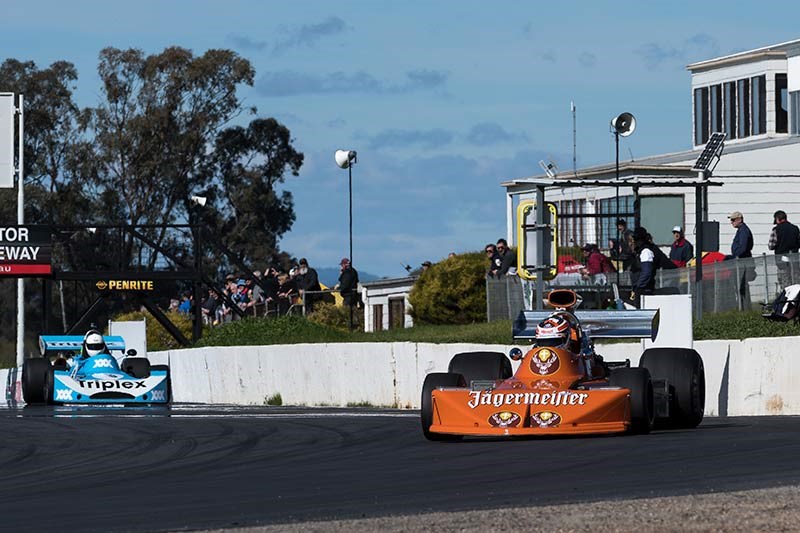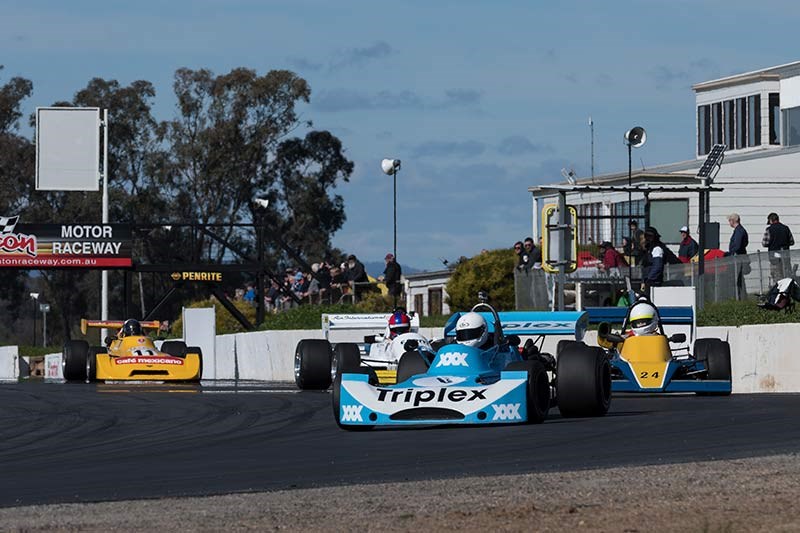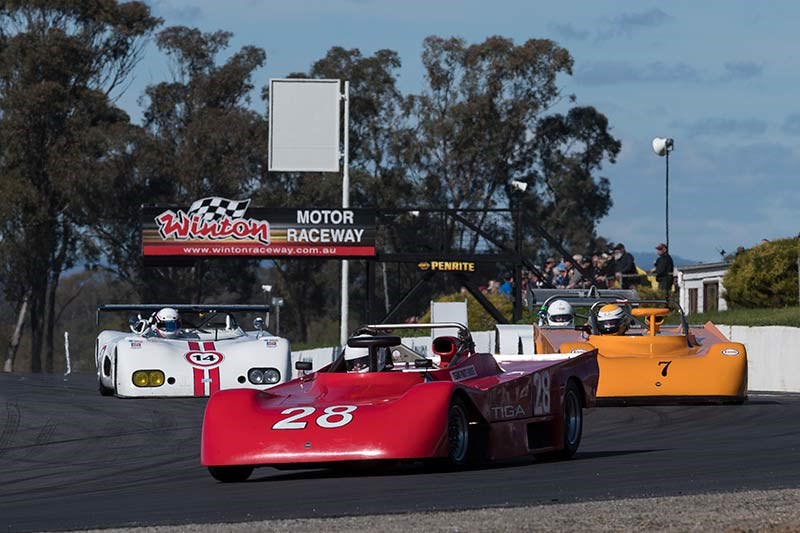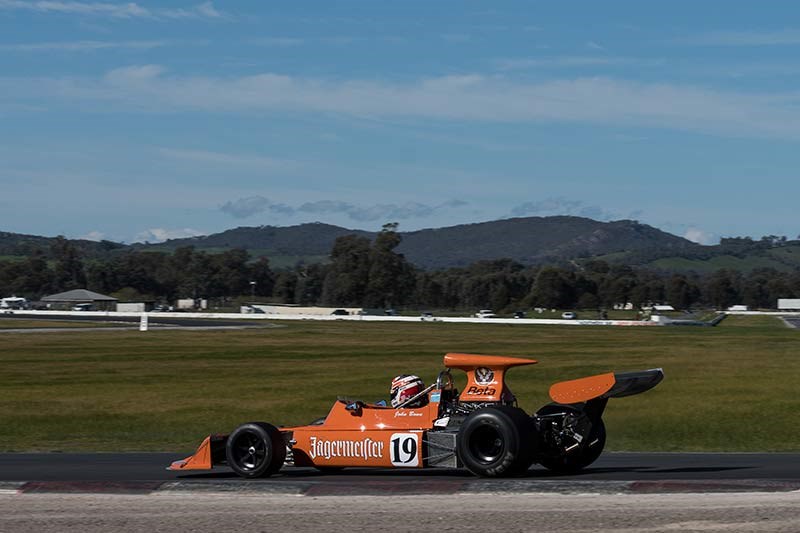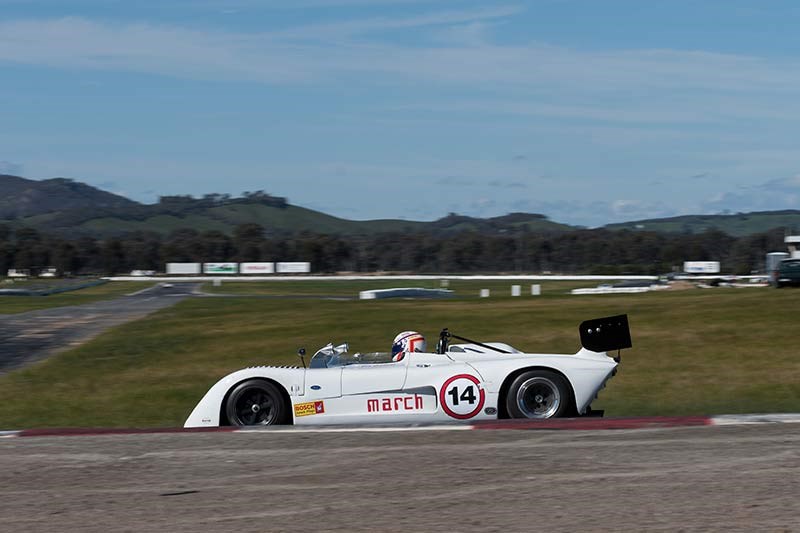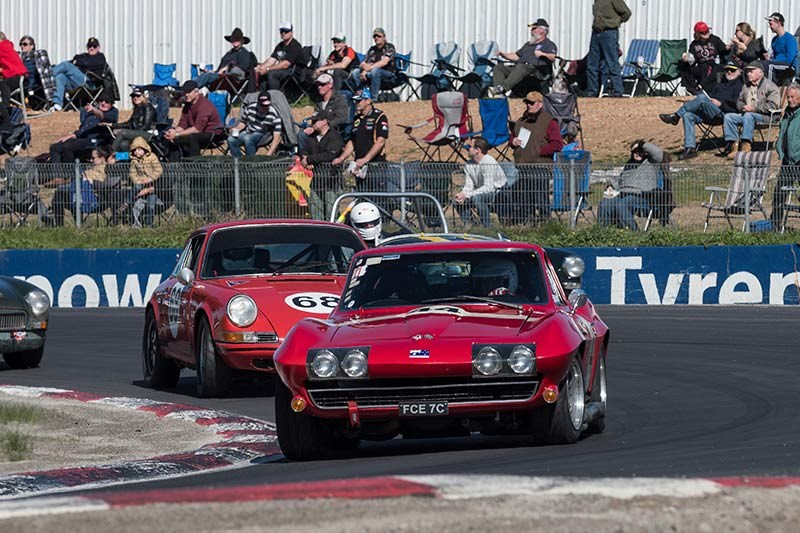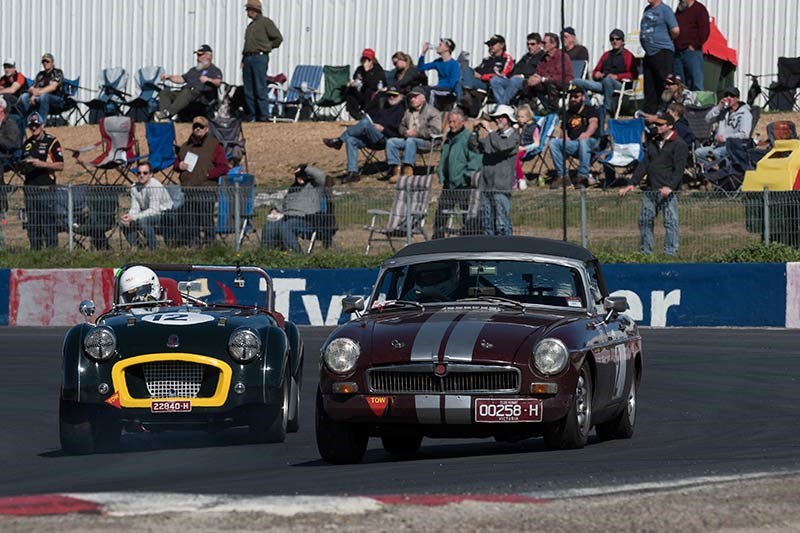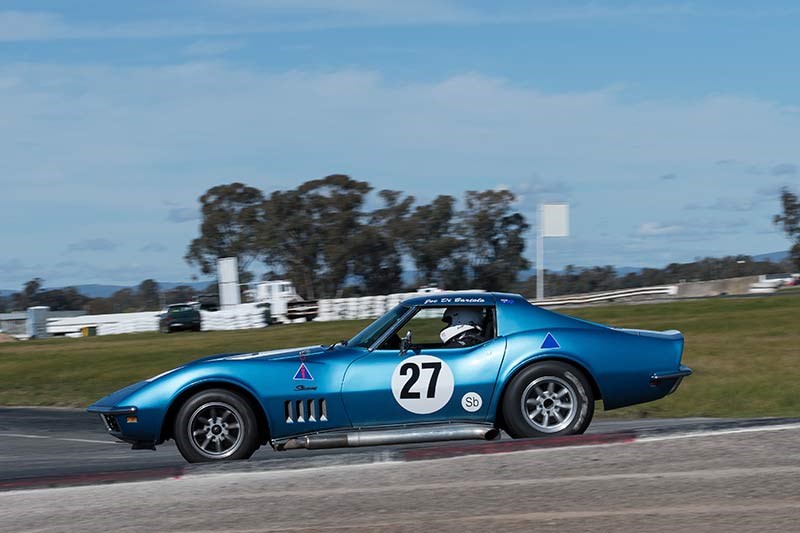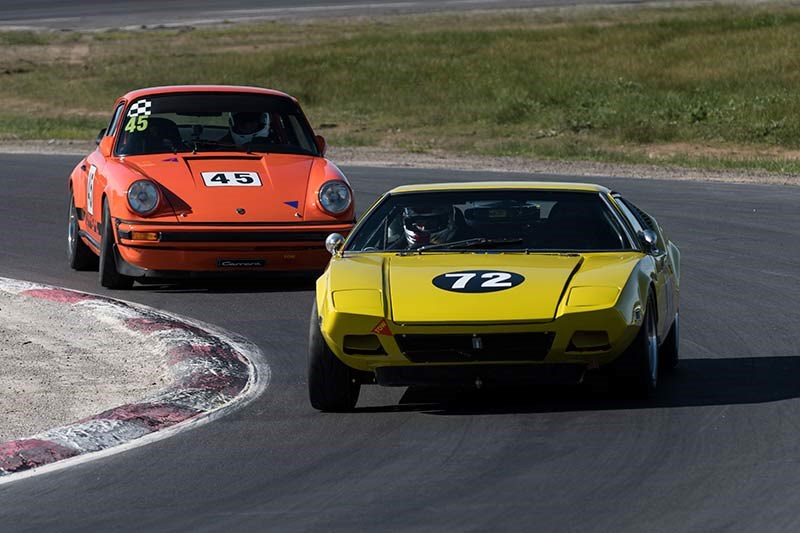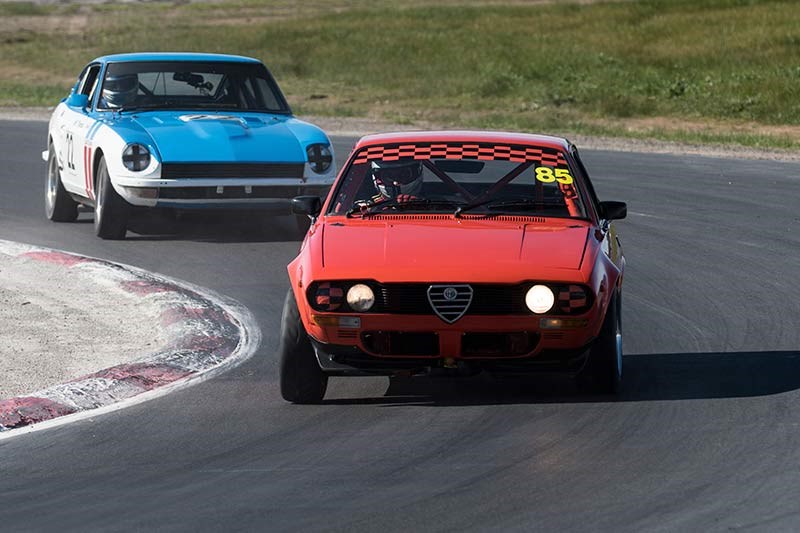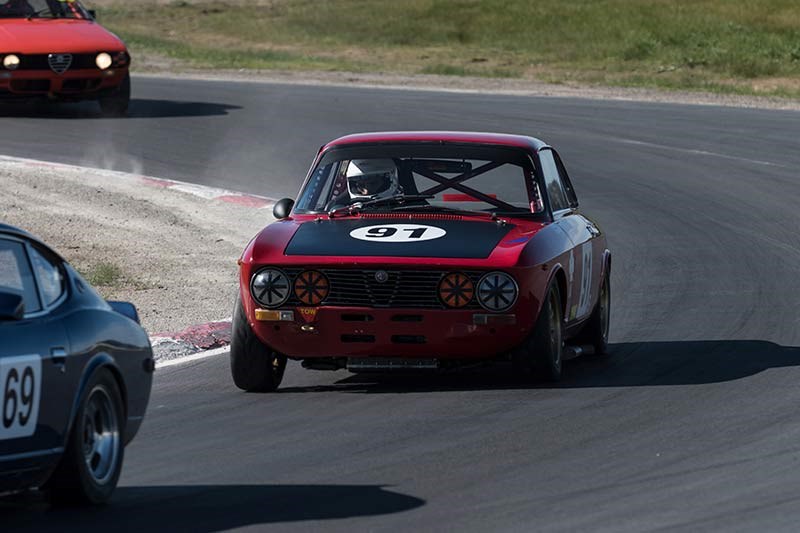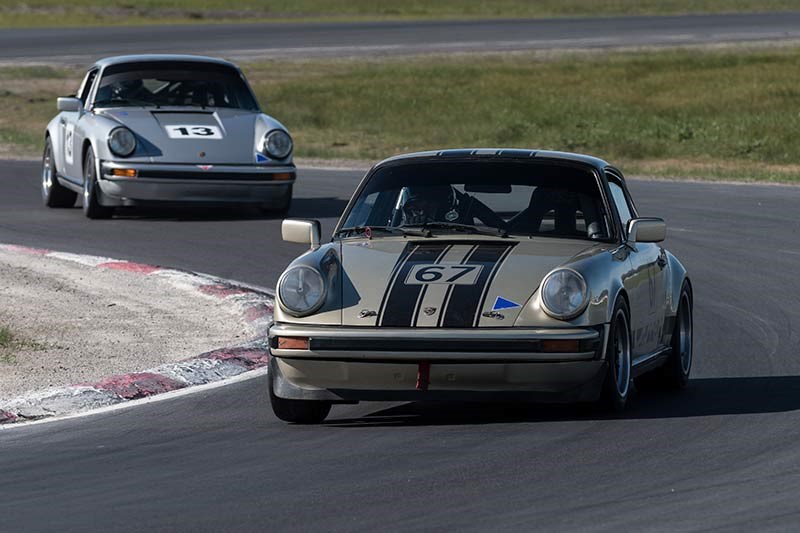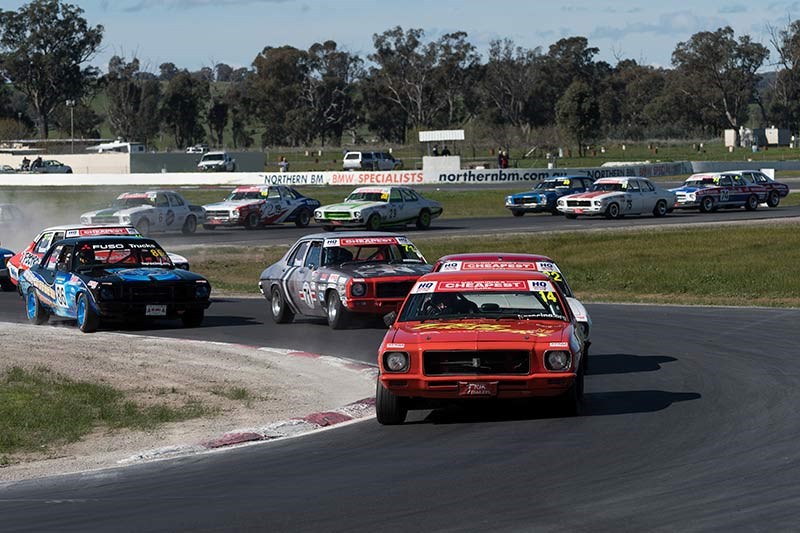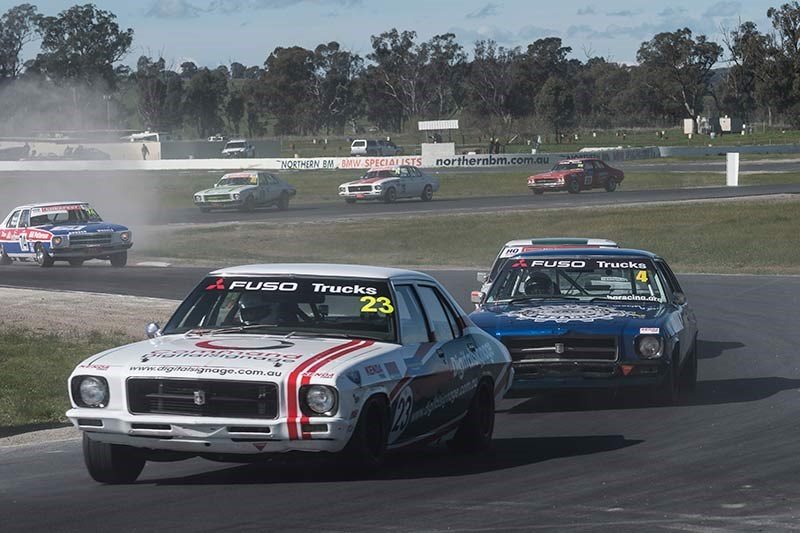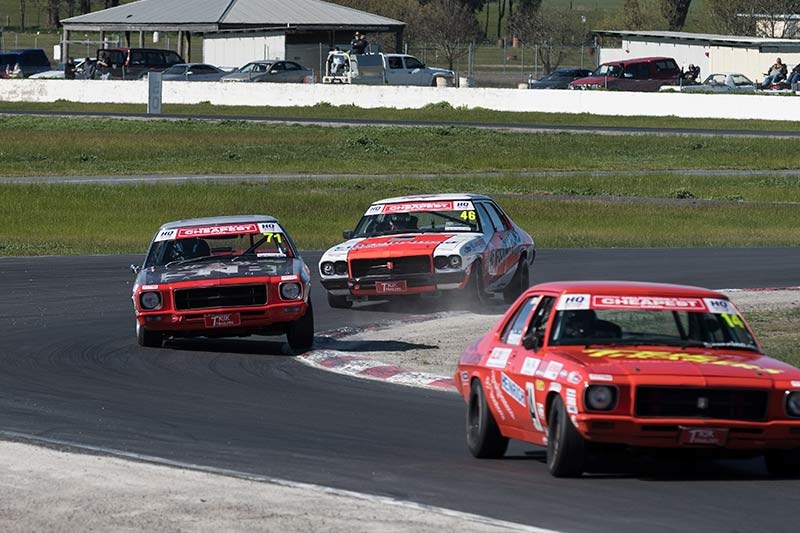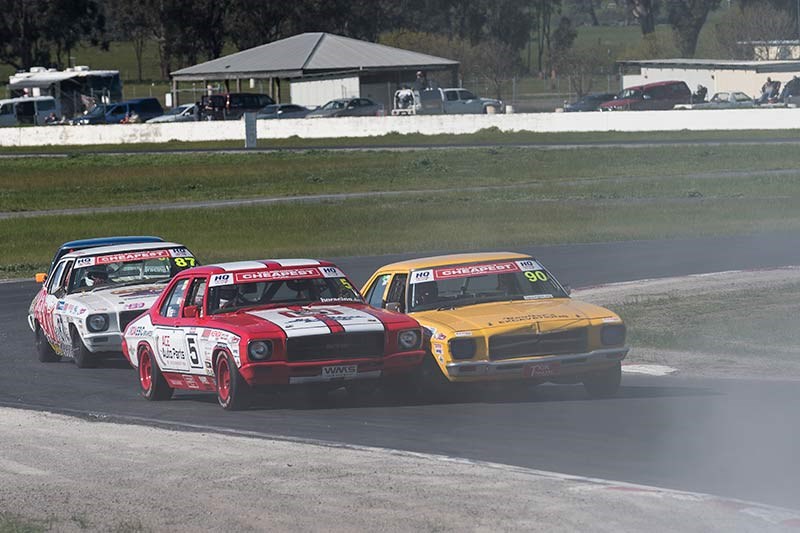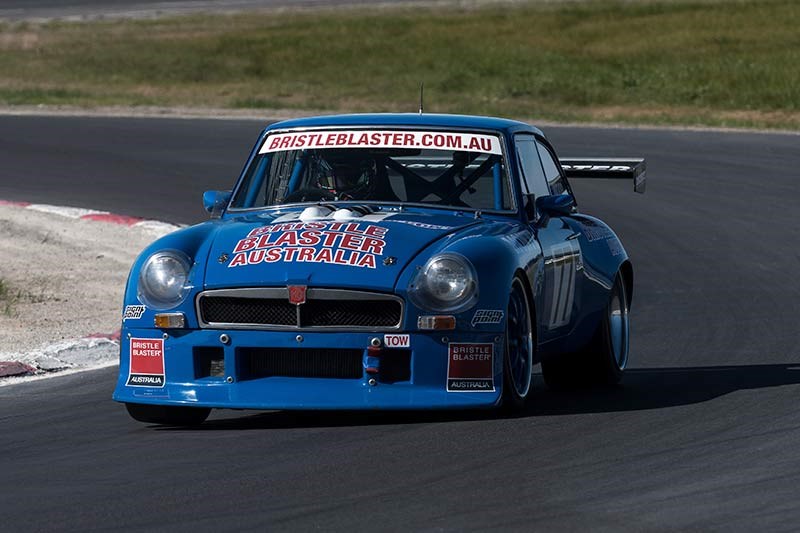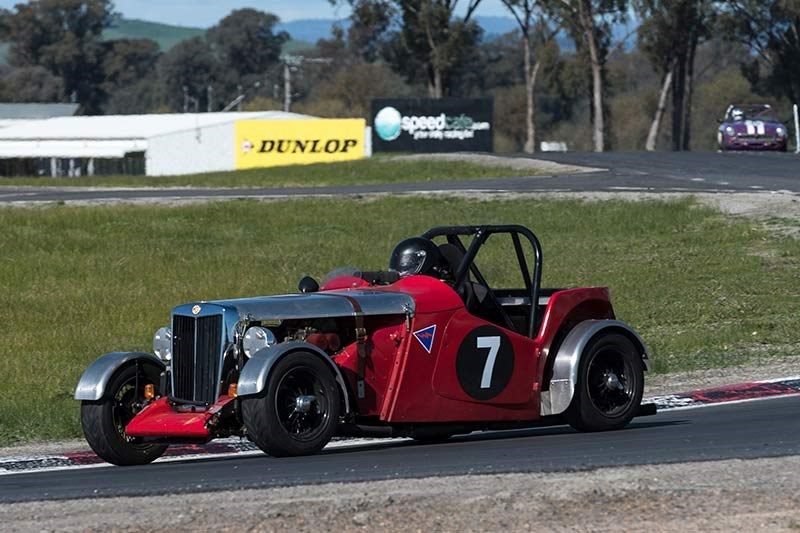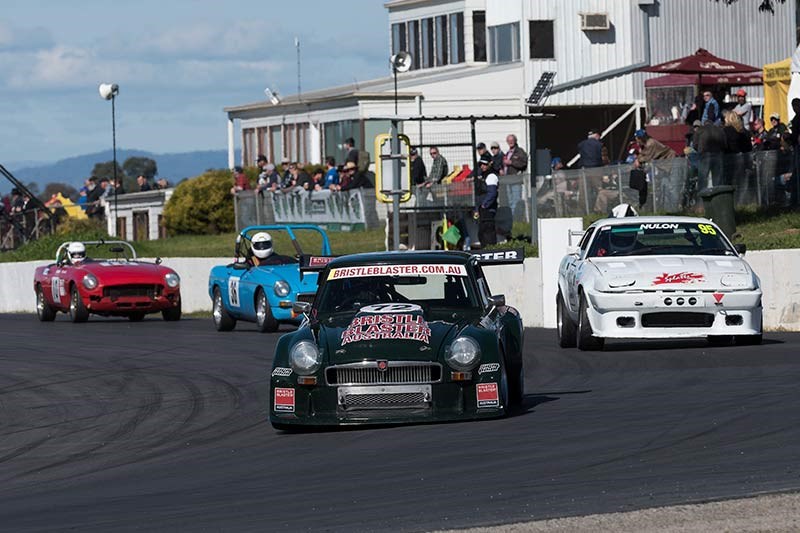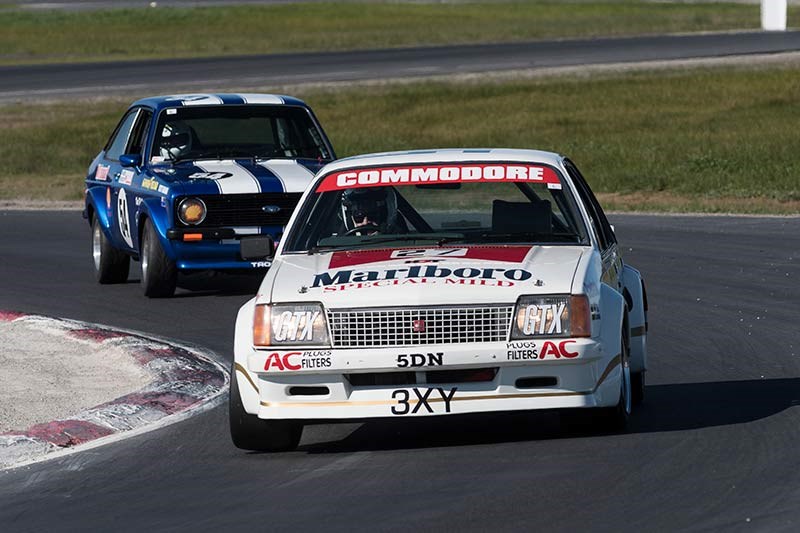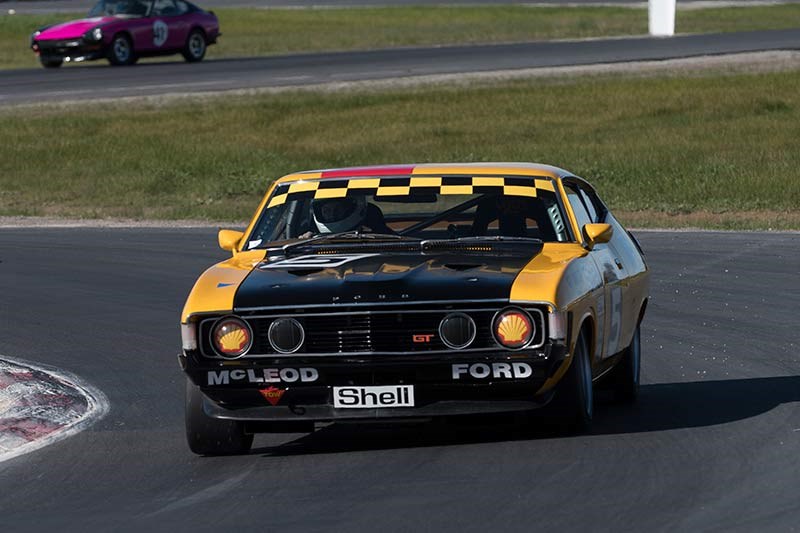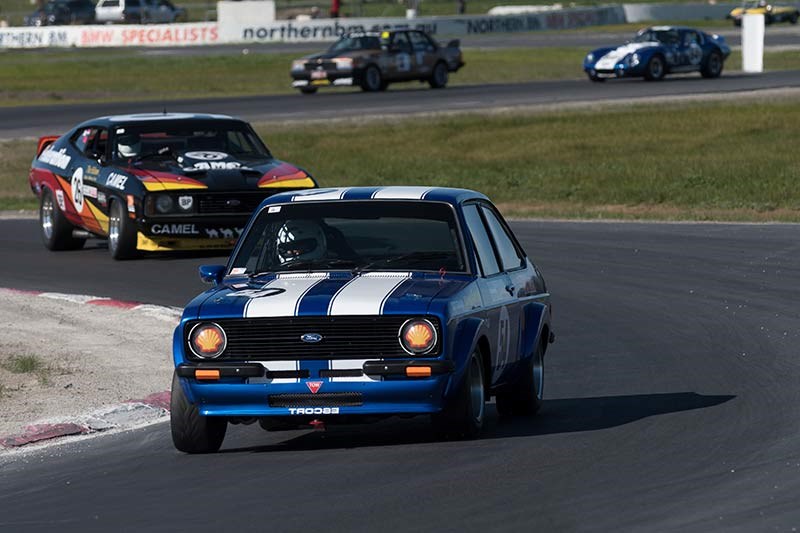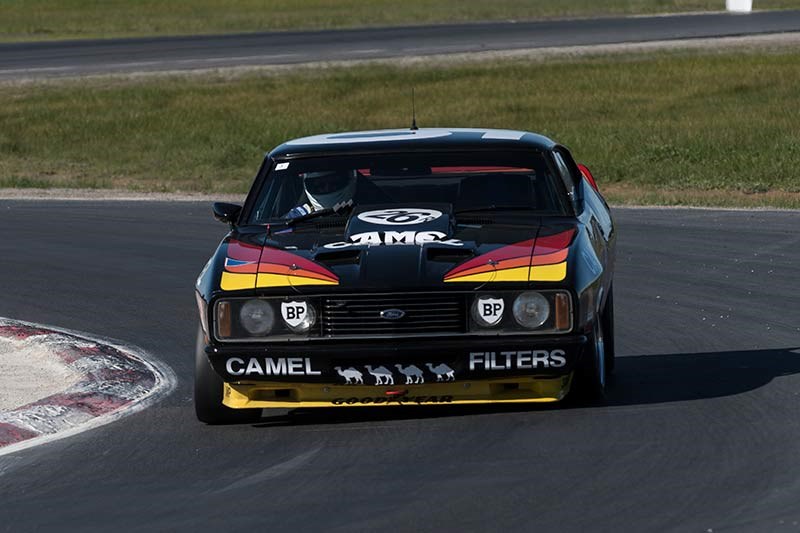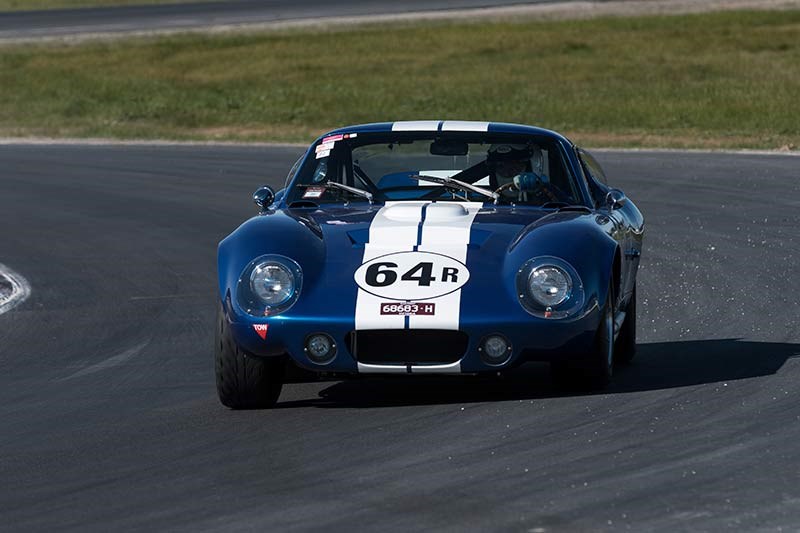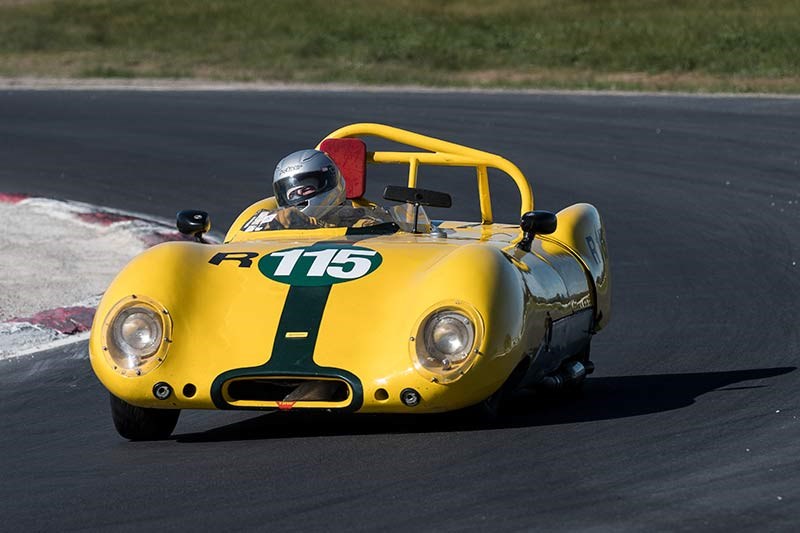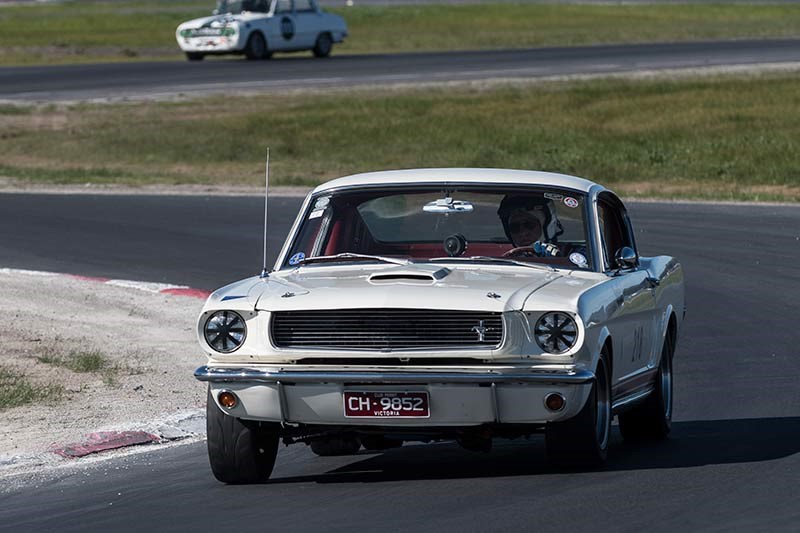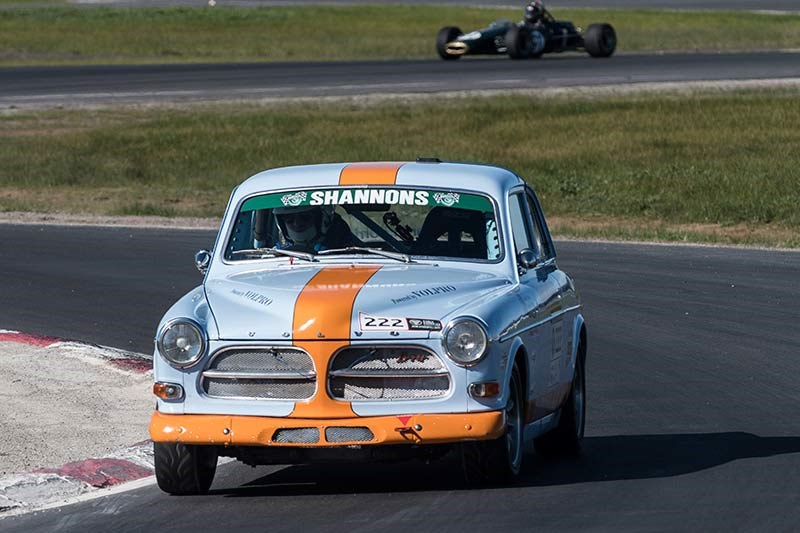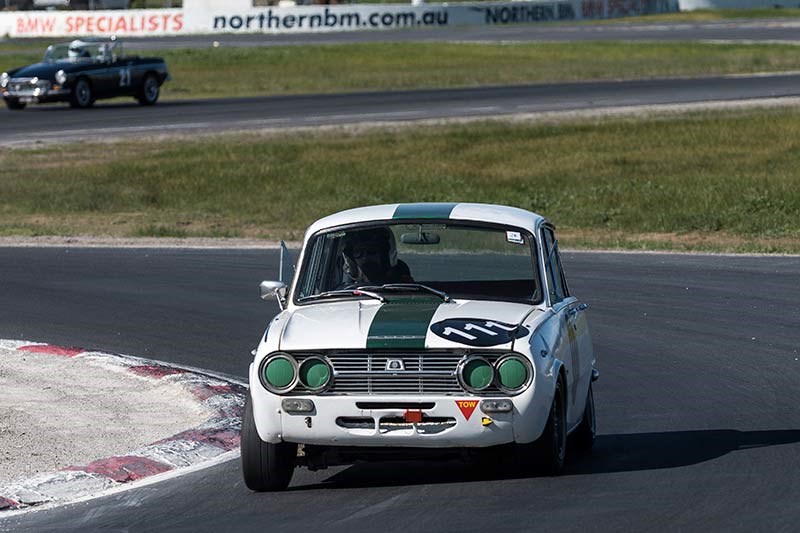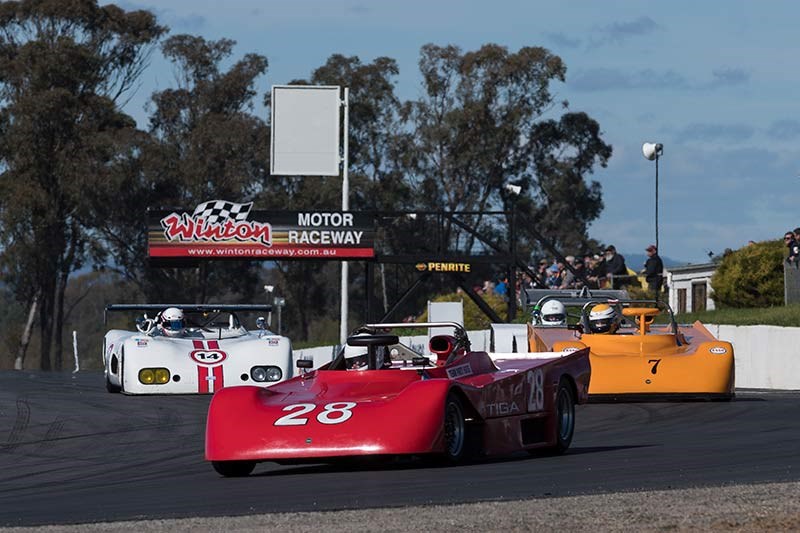 The Winton Festival of Speed is one of the newer events on the historic racing calendar and this year's Festival was the seventh staged by the Victorian Historic Racing Register (VHRR) at the rural Victorian track.
Winton Festival of Speed 2016
Smaller than the long-running Historic Winton meeting held three months earlier, the Festival's emphasis is on racing and the large entry included MGs, Sports Racing cars, Production Sports Cars, Group N and Group C & A touring cars, Formula Atlantic/Mondial, Formula Ford, Formula Holden and Formula Vee, HQs and a wide variety of marques contesting Regularity.
Unique Cars' John Bowe, an avid follower of historic racing, was there in Joe Calleja's gorgeous 1974 March 741 and he streeted the rest of the field twice in the orange Cosworth-powered Formula One car.
Other winners included Tony Alford, who dominated all four Group C & A races in his 1991 Nissan GTR R32; Nissan Motorsport Supercars driver Dale Wood who won his three MG races in Phil Chester's wild 1972 MGBGT; Joe Di Bartolo who won both Group Sa/Sb events in his 1969 Chevrolet Corvette; and Les Walmsley who won the main event of the weekend, the 50km Group N Touring Cup, in his 1972 Valiant Charger.
John Luxmoore
Group Nb Cortina GT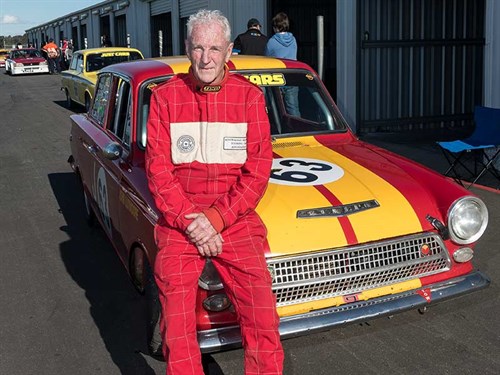 I'm 76 and I've been racing since 1958. I used to play around with V8 hot rods when I was 16 and raced my FX Holden until 1967. I won a lot of money street racing it at Rosebud at Christmas time then I got married and I gave it away for a while. But people asked me to drive lots of different cars like Volkswagens and Austin Lancers and I used to do a lot of hillclimbs and so forth.
I gotmy four-door GT Cortina in 1979 and raced it for eight or nine years and had a lot of success in that car. I sold it to a guy in Sydney but unfortunately he had an accident that almost destroyed the car and they had to cut the roof off to get him out.
I've had this two-door GT for 10 years and done lots of racing at Victorian tracks. It belonged to a very good friend of mine, Ian Robertson, who locked it away for years after his wife died of cancer but he gave me first choice to buy it when he decided to sell it.
It's had three engines since I bought it – due to people who thought they knew a lot about engines – but Anthony Webb from Cranbourne built the current engine and it's been successful since. I used to race nearly every month but now it's about every two months. I've never raced a V8 – and I might one day – but I keep my Cortina, because it's cheap to run. It does a 1min 45sec lap on the long track at Winton and Phillip Island in 2:04sec.
Malcolm Oastler
Kaditcha Formula 2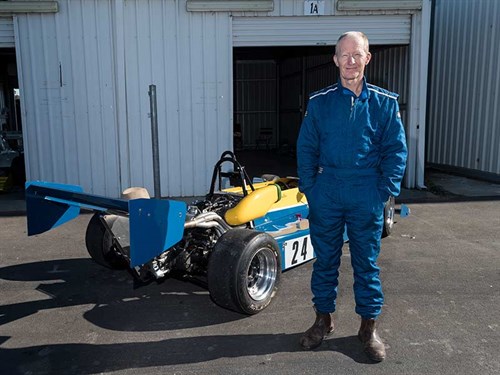 After I left BAR Honda F1 in 2002 I was chief engineer at Jaguar Racing until 2004. I'm delighted to have done F1, but I wouldn't want to be doing it now, it's all a bit technical. I came back to Australia at the end of 2004 and bought a farm in Bega where I've got a shed with few bits and pieces in it. I deliberately didn't build too big a shed because you end up with too many cars. I churn 'em over when I've finished playing with them.
Currently I have this Kaditcha, a little OMS hillclimb car, V8 bike, Alfa Spyder, mini-bike and a billy cart which is like a 5/8th scale Auto Union with postie bike wheels. It's a bit of fun and I like making aluminium body work. When I came home, I built this silly vintage Auto Union replica with a Jaguar V12 in the back, which couldn't run at Historic meetings because it wasn't a vintage car, so I went hillclimbing with it. That led to a replica 'shark nosed' Ferrari with a Hyabusa motor then a Dallara F394 with a Hayabusa and the OMS/Hayabusa.
This car is a late 70s Australian Formula 2 Kaditcha. [Designer] Barry [Lock] never numbered chassis, but it's 1976, '78, or '79. It originally had a pushrod Ford but in the '80s a Golf engine was put in so it's log-booked 1985. I'm just doing this for fun. I raced Formula Ford in Australia from 1980-84 and a little bit in England in 1985 but I realised I wasn't good enough and stopped [and got into race car design].
I'm not driving a Reynard [Oastler designed Reynard Formula Fords, Formula 3000 and IndyCars and his Reynards won the Indy 500 and had 13 pole positions at The Brickyard] because there is no suitable car [for the class] but the good thing about this level of car is you could make it in your shed. And Formula 3 cars are no fun, they're as stiff as hell, with too much downforce and not enough grunt. This thing slides around and is very simple, like all '70s cars.
It's immense fun to drive and I race it about four times a year and did a 1:26.2sec lap at Winton on the Saturday. I don't know what's next but I think I'll keep the Kaditcha. I bought it because it's an Australian F2 car with a Golf engine, Hewland Mk 9 gearbox, aluminium tub, outboard suspension, little tyres and wings and I've done six meetings on the one set of Michelins!
Neville Kettels
HDT Group C Commodore VC tribute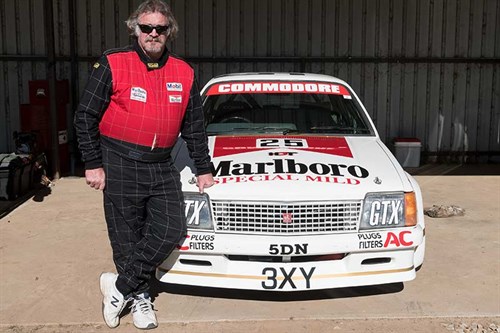 This is my tribute to the John Harvey/Vern Schuppan car that raced at Bathurst in 1981. The original car was raced by Peter Brock during 1981 and Harvey inherited it for the enduros. I was originally going to do an '05' tribute but every Tom, Dick and Harry has done one and poor old Johnny, he's had recognition but…  I already had a VC Commodore so I thought I'd do the 1981 era #25 Harvey car.
The interior is not the correct colour because the race cars were based on the SL/E with the bone-coloured trim but otherwise it's pretty close to the original. The engine is pretty close to Group C spec. It's got a 5.0-litre V8 with a Holley four-barrel instead of downdraught Webers on a Brock inlet manifold with VL big-valve heads, VK block, VS crank. H-beam rods, forged pistons and a pretty sizeable solid camshaft. It's got around 400 horsepower. You'll laugh but it's got a [Ford] Borg-Warner four-speed!
The brakes aren't Group C era, they are VN Group A with 330mm rotors and it runs 10-inch Simmons wheels with the same offset as they ran back in the day. I had the set of 8-inch-wide rims but a friend in Melbourne, Craig Bowering, who had bigger outer bands made for them. The body kit is a proper Group C kit from Alfa Fibreglass.
I live in Benalla and do club sprints at Winton and I've done the Festival since its inception in 2010 and the Sandown and Phillip Island historic meetings but I basically stick to Winton. I've only been doing it seriously since 2005 and I've had this car since 2008, but it's only been in this guise for the last four years.
I get a lot of people asking if it's a 'real one' but I don't mind that and most people say it's really well done. John hasn't seen it but a friend of mine got the glovebox signed by him. He knows about the car and it has his blessing and I'm hoping to meet up with him one day.
Phil Chester
1972 MGB GT V8 (and 1968 MGC V8)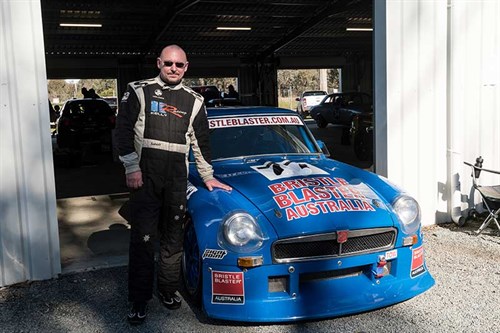 Peter Bennett had this car built and work commenced in 1988 and took four years. It came up for sale in March and I bought it because it's reputed to be the fastest MGB GT in the world. And I'm a Pom and my dad's favourite car was the MGB GT. I already had my '68 MGC V8, which was the closest thing I could get at the time, and then this car came up.
It runs the 4.6-litre Rover block that's been bored out to 5.6 litres. In the MG category you have to use an engine that was used in a production MG. It's got around 500 horsepower but the torque is immense and it just pulls. It's certainly a handful to drive and very heavy to steer, although it only weighs 1100kg due to carbonfibre guards, bonnet, boot and aluminium doors. It runs a Hollinger six-speed sequential gearbox and Harrop brakes .
Supercar driver Dale Wood raced it here at Winton for me and I raced my 'C' and Dale's lap times are similar those of a Dunlop Series Supercar. Dale's brother Glen won the championship last year in my green one and when I bought the blue car Dale said he wouldn't mind a drive so I said, "You pick the round and come and have some fun".
Dale changed the car massively. It was set up 'soft and comfortable' for me and it was quick enough that I could just put my foot down and it was gone. I just wanted it to be 'settled' whereas Dale was trying to get the lap record which he did: a 1:25 dead.
Unique Cars magazine Value Guides
Sell your car for free right here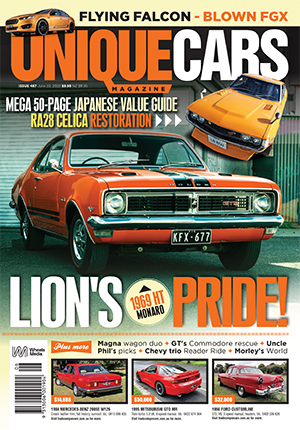 SUBSCRIBE TO UNIQUE CARS MAGAZINE
Get your monthly fix of news, reviews and stories on the greatest cars and minds in the automotive world.
Subscribe