Winterfest 2016
---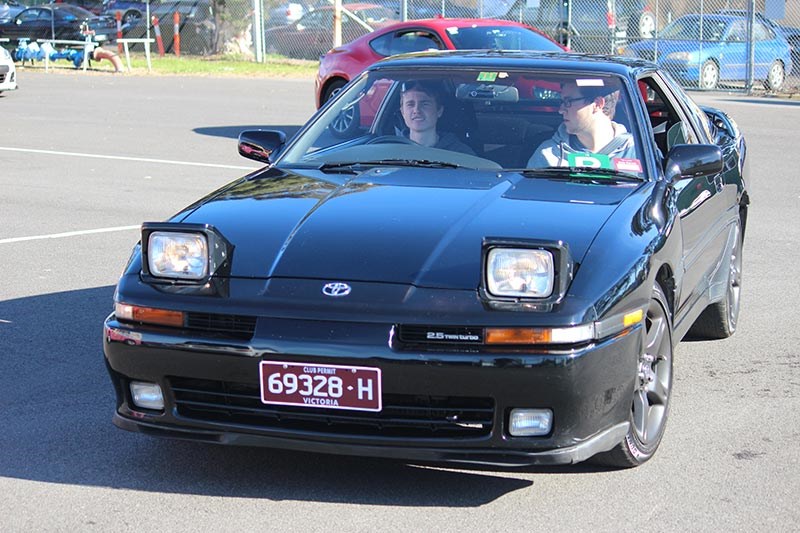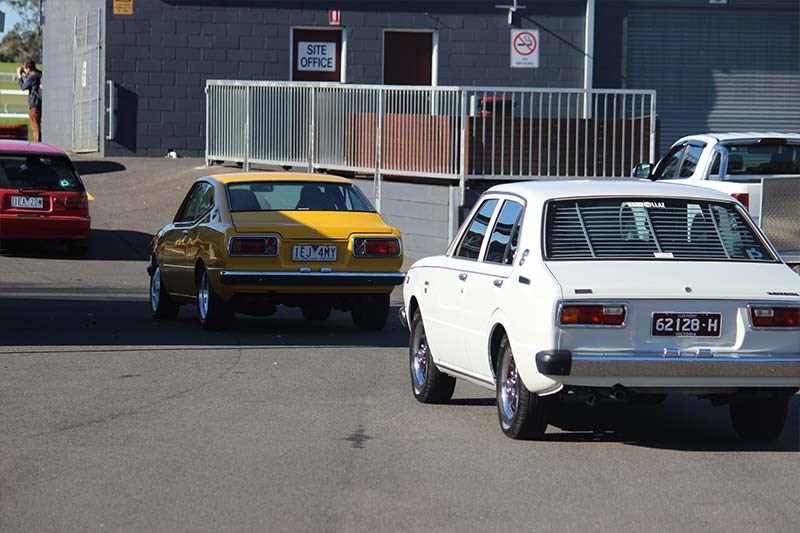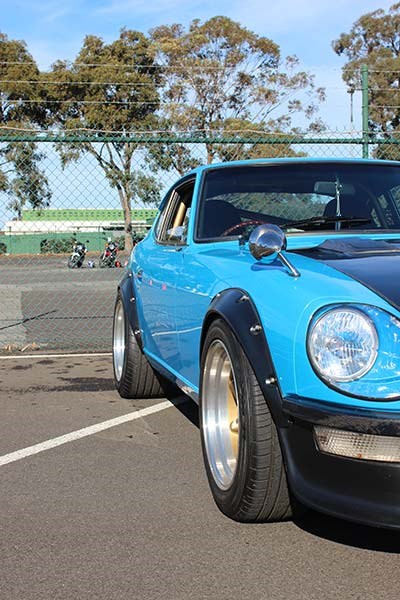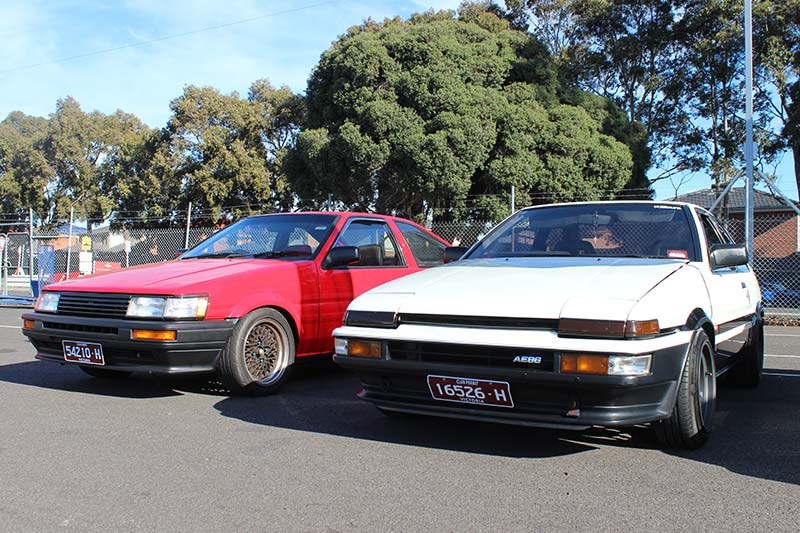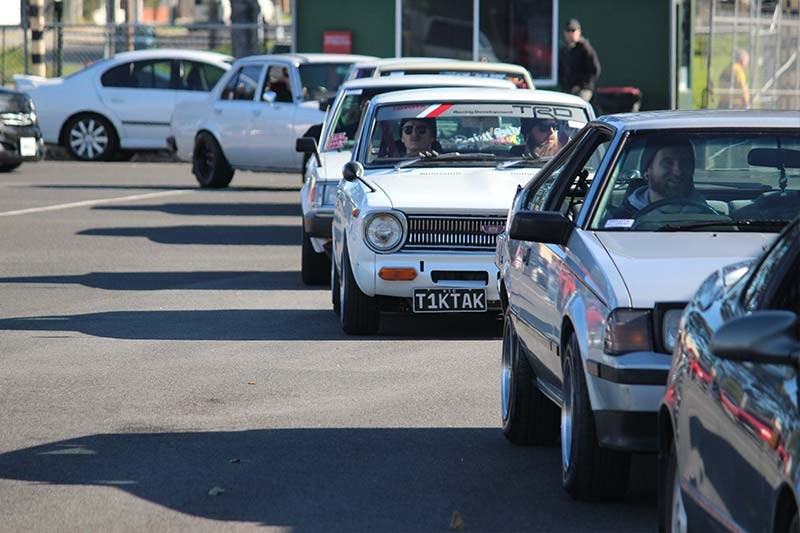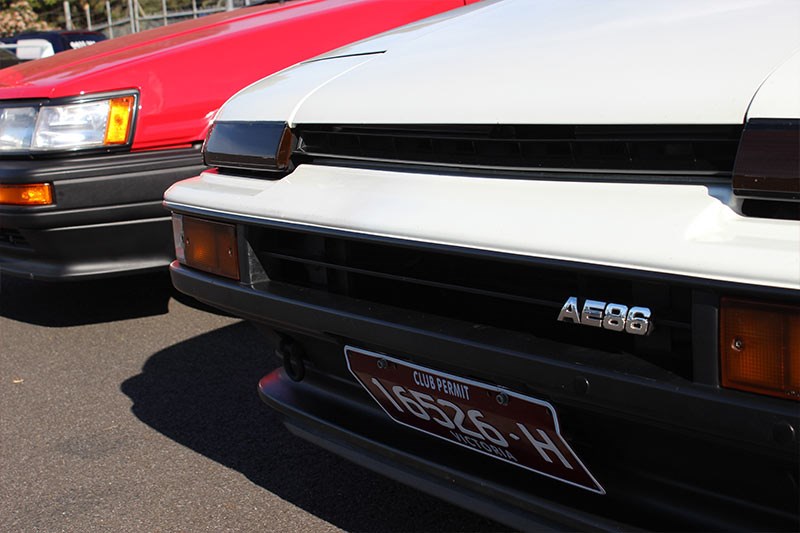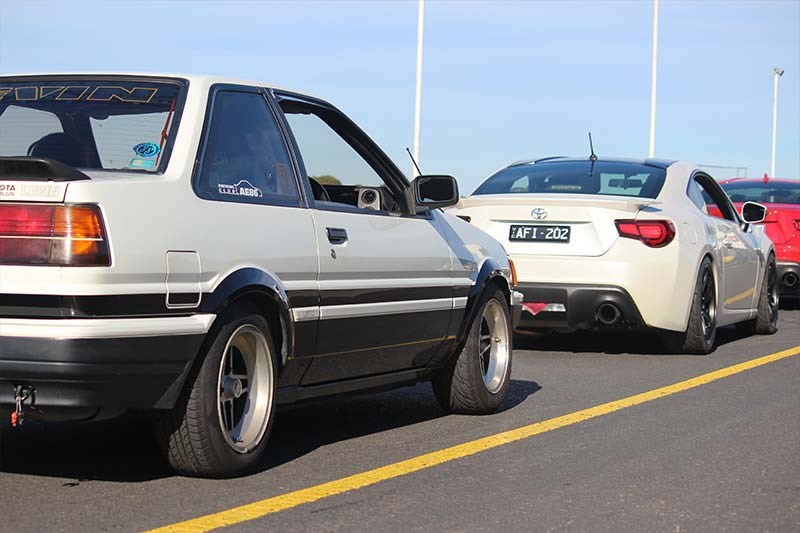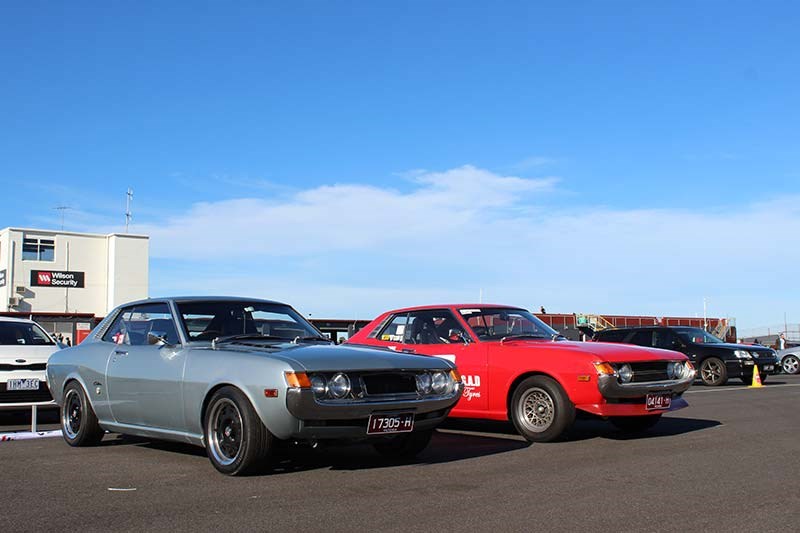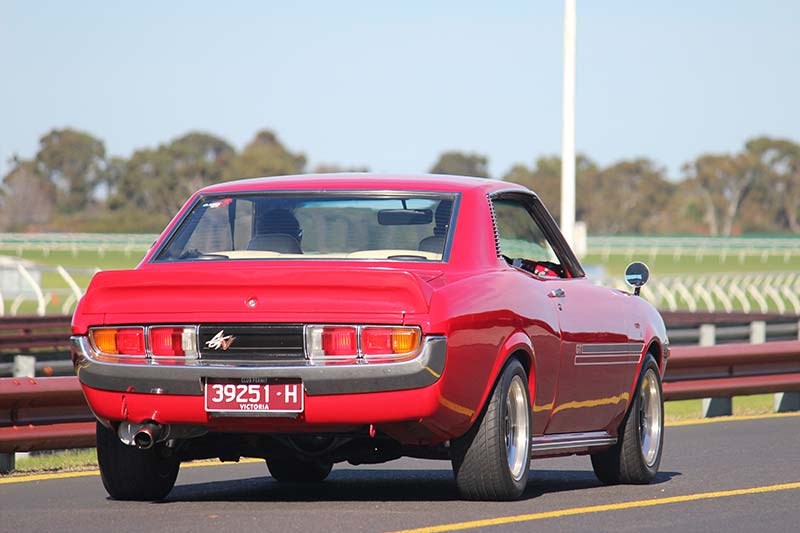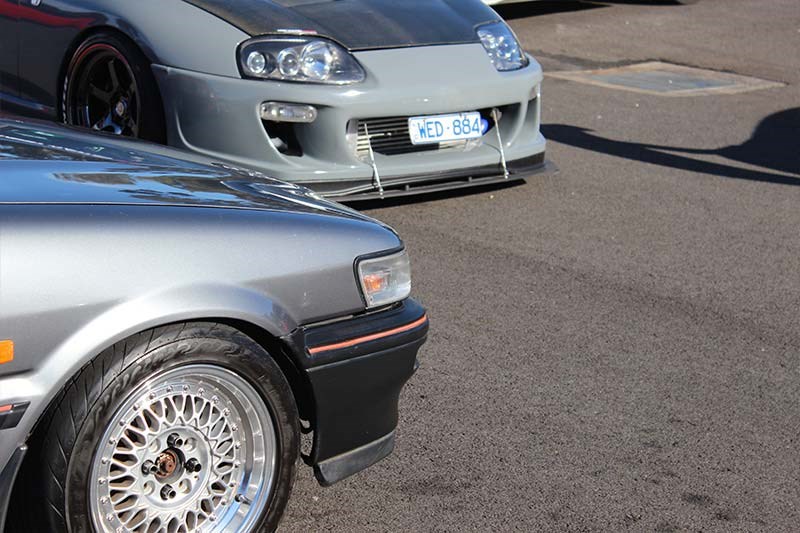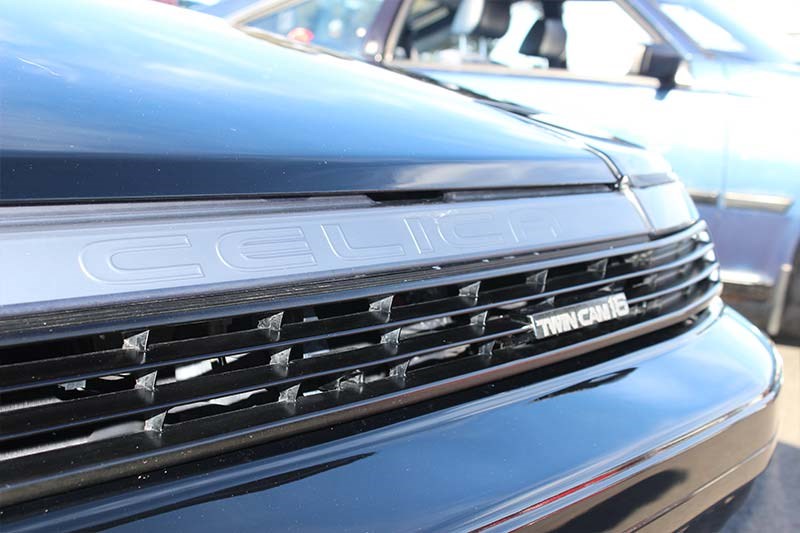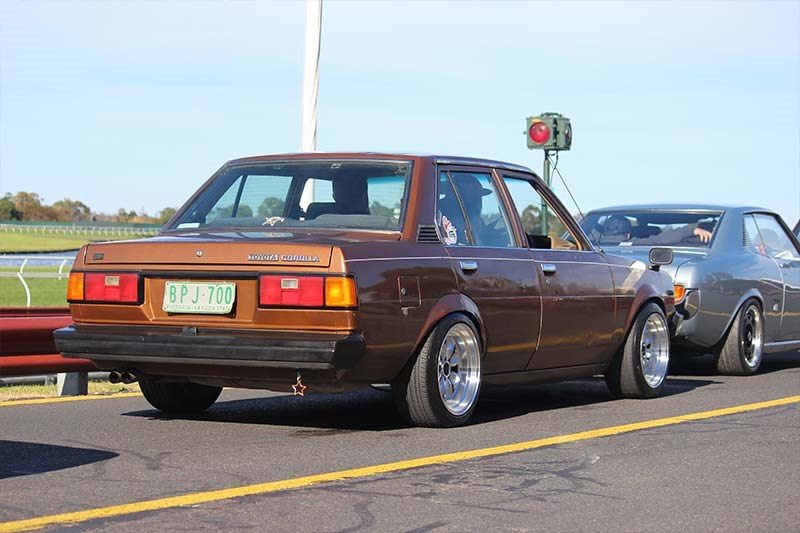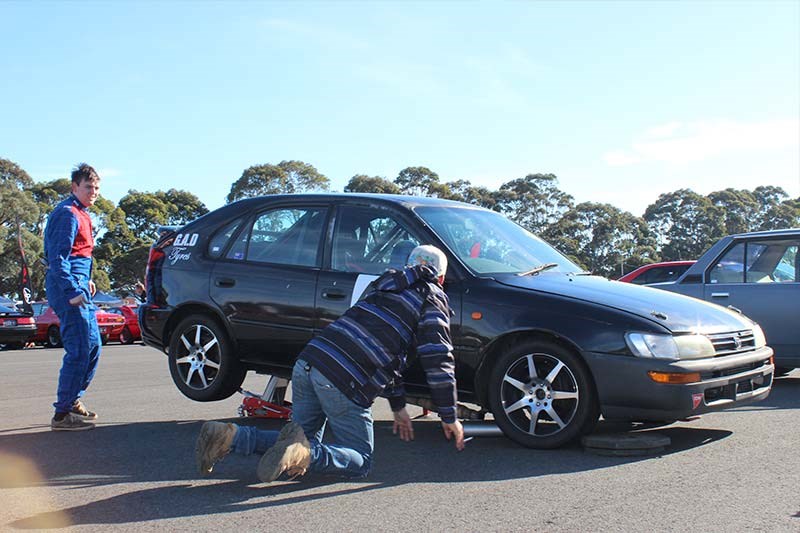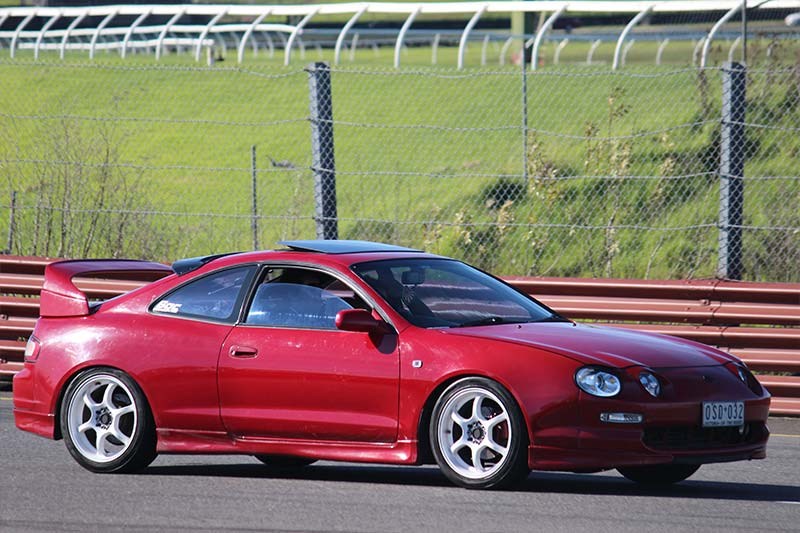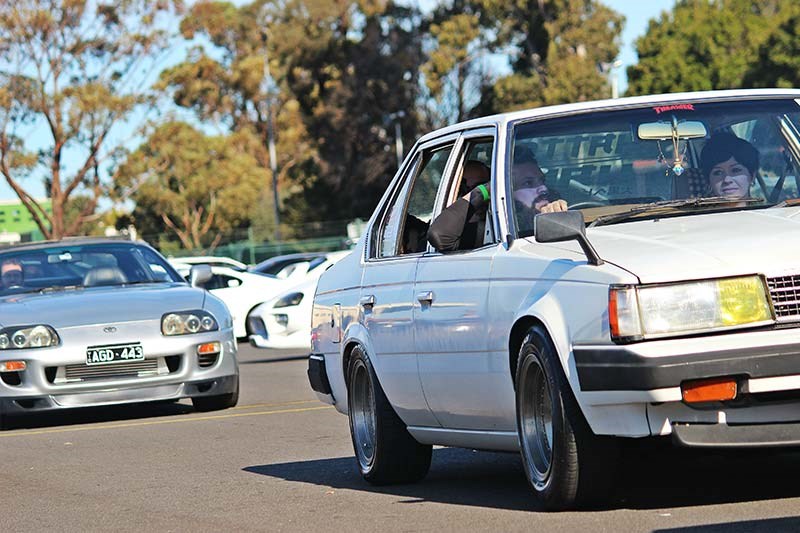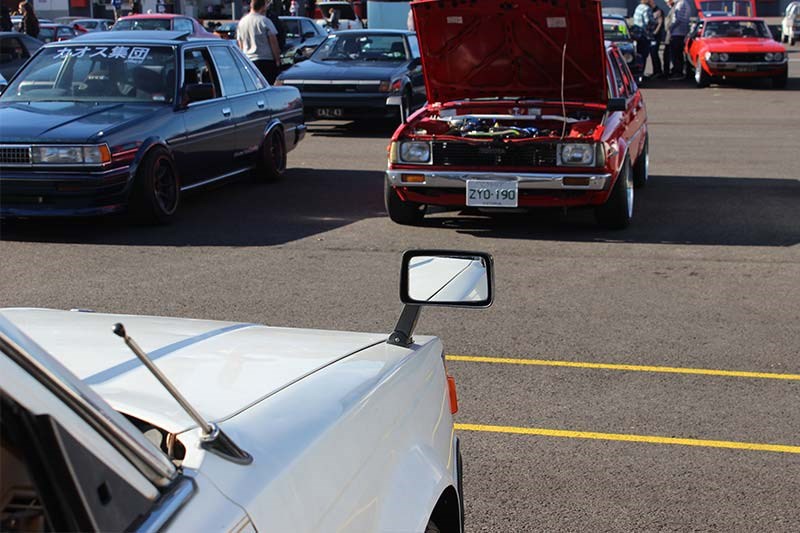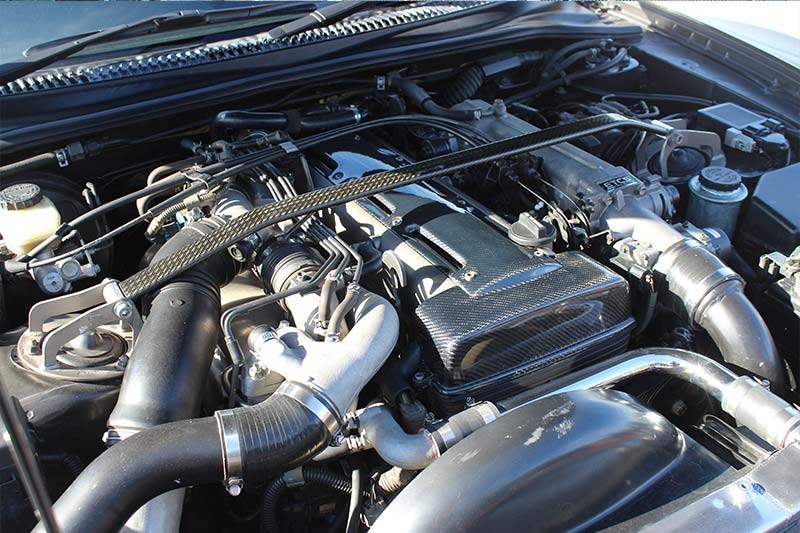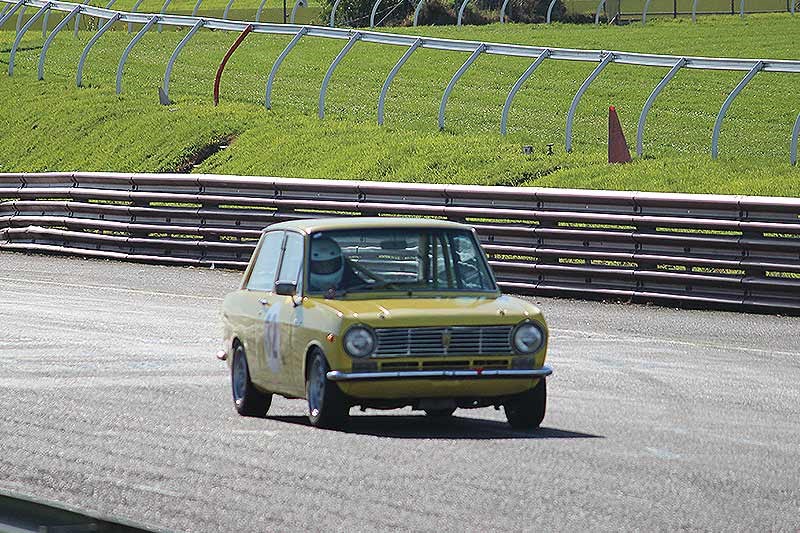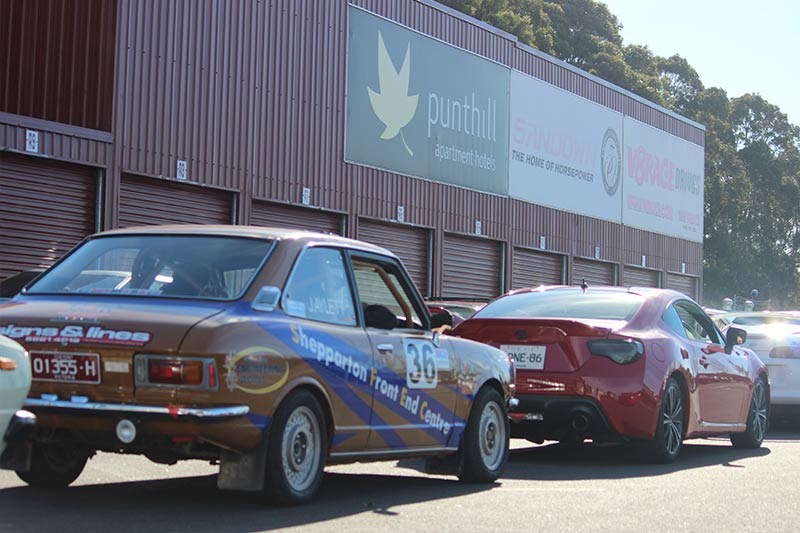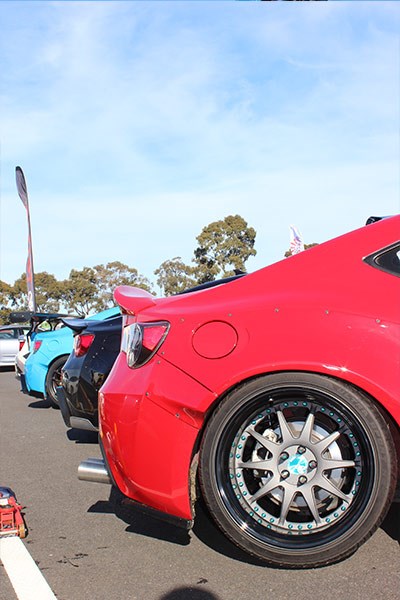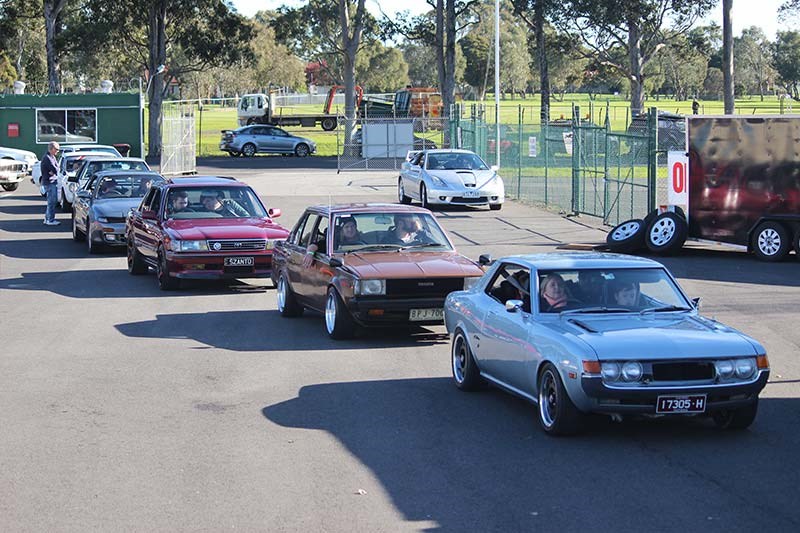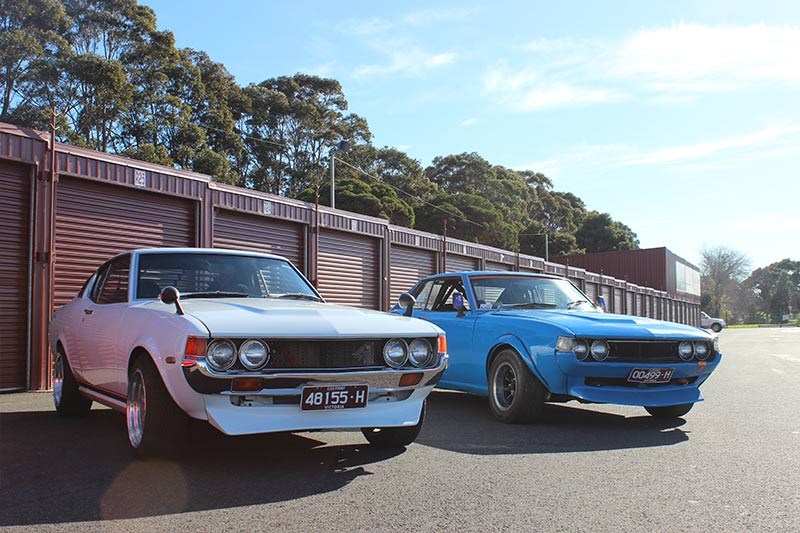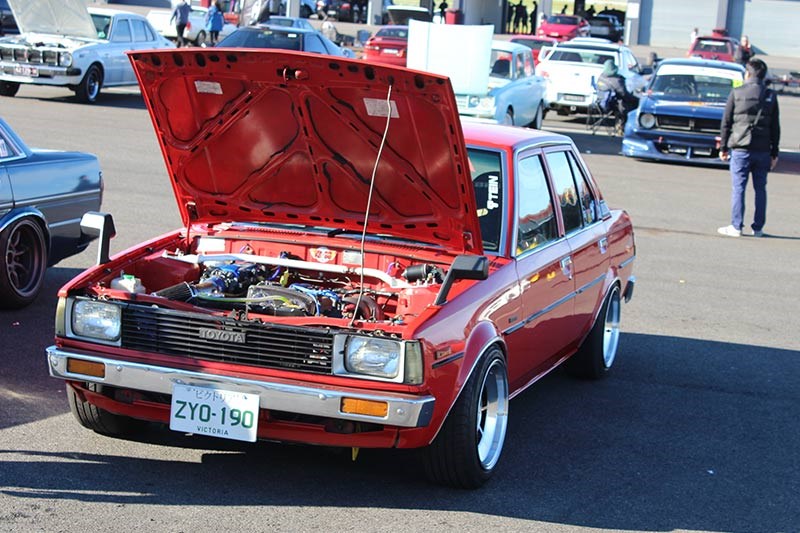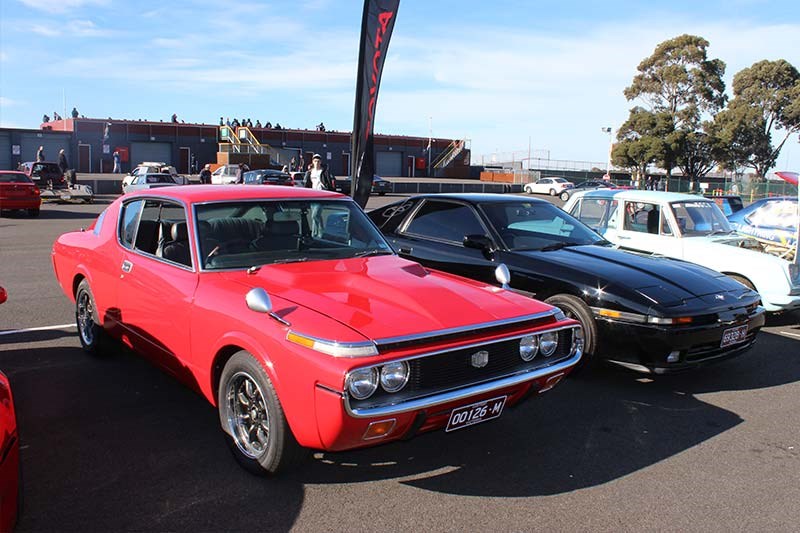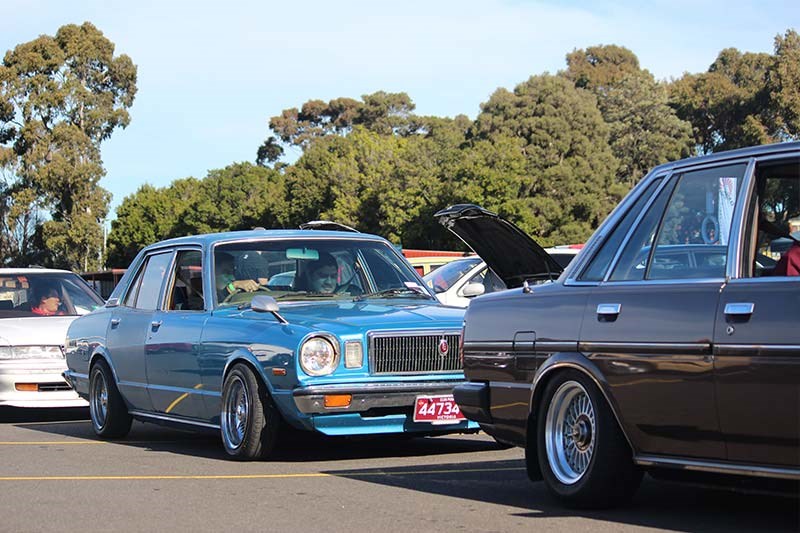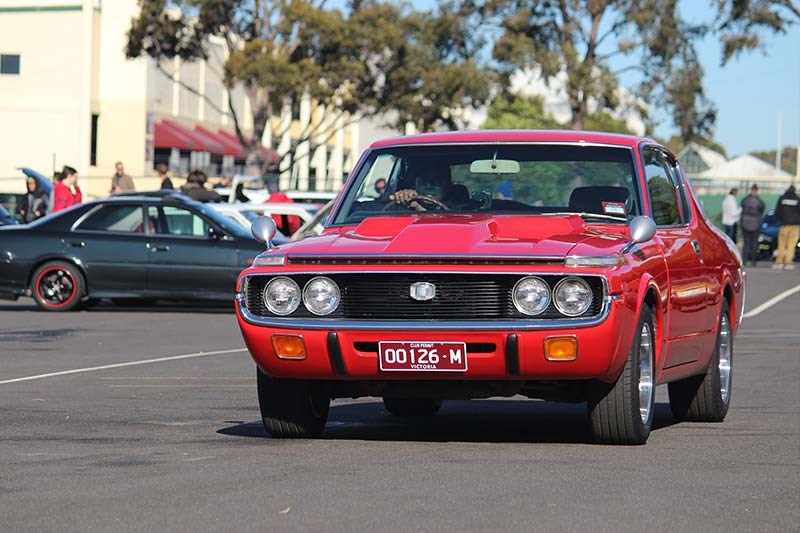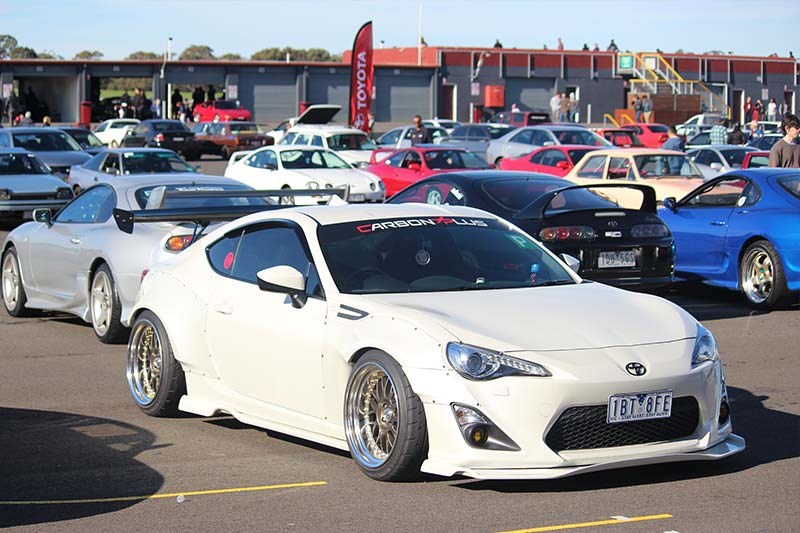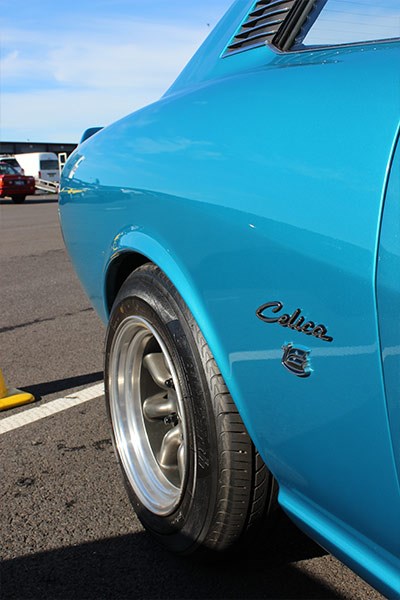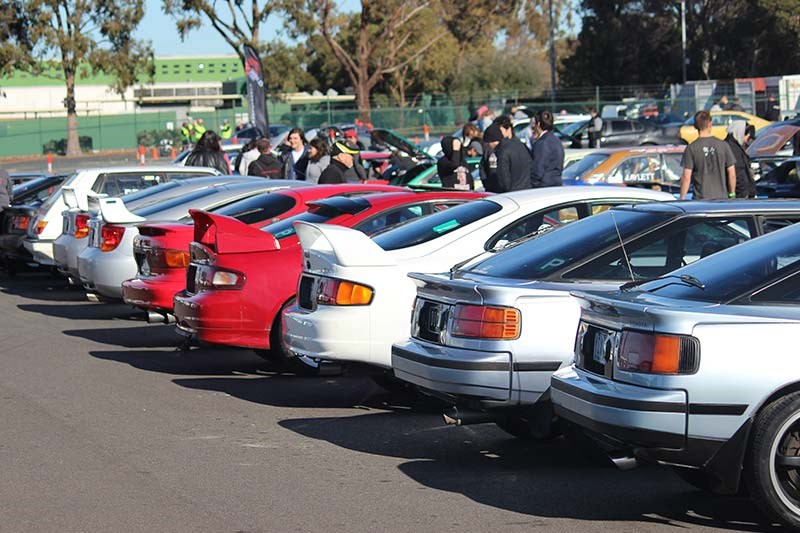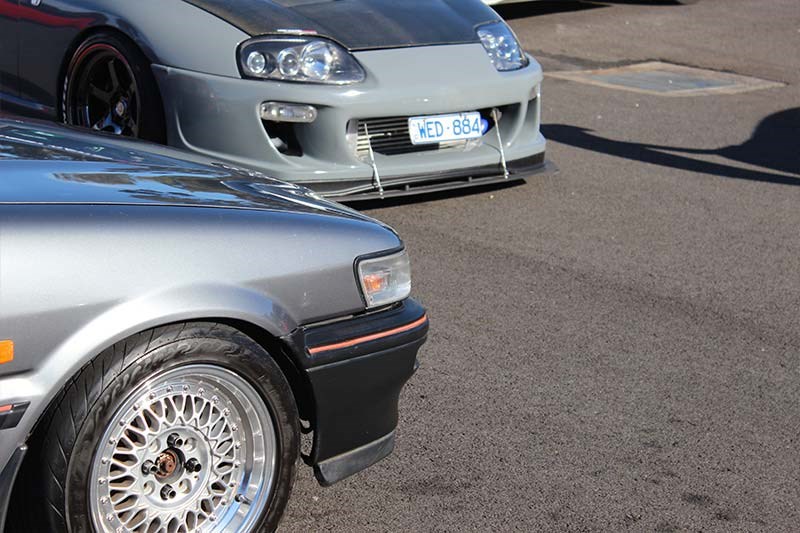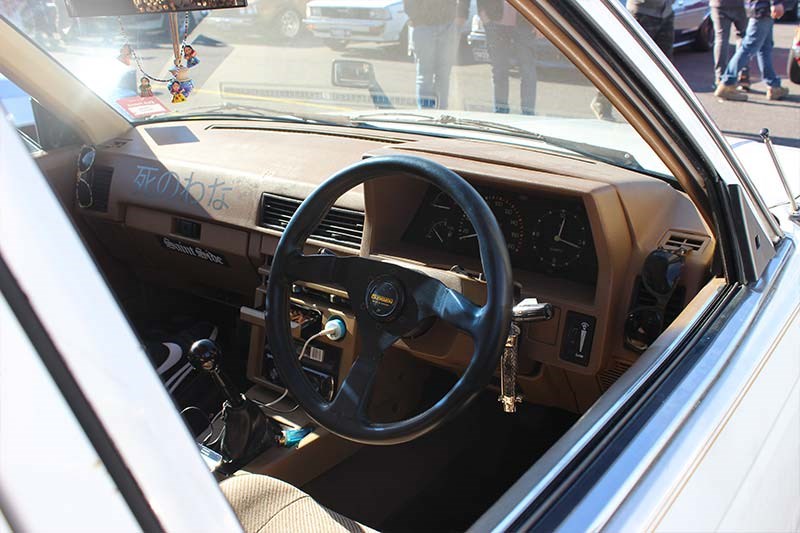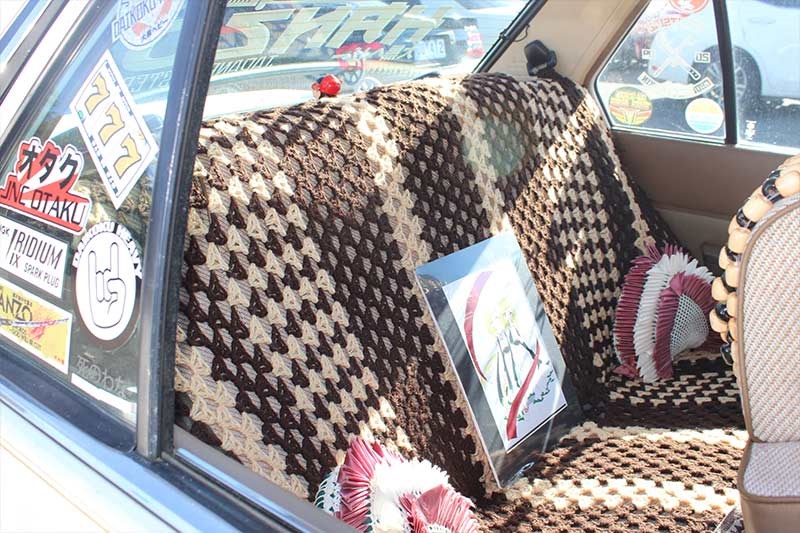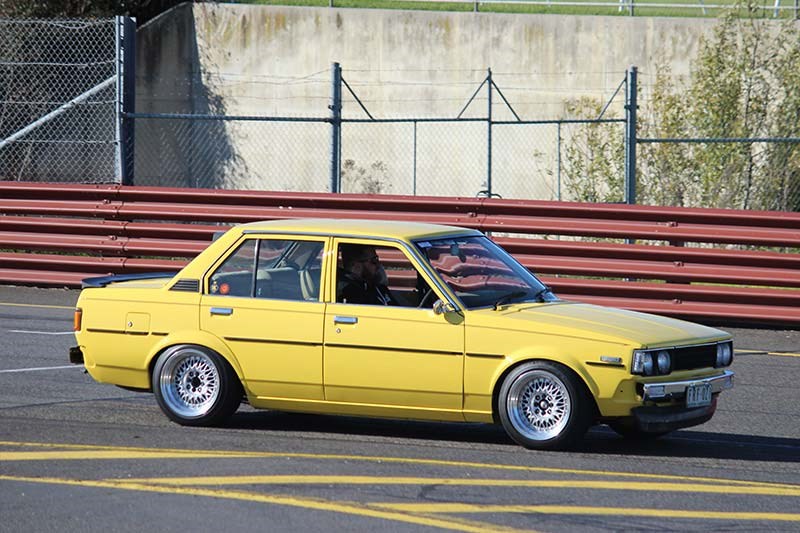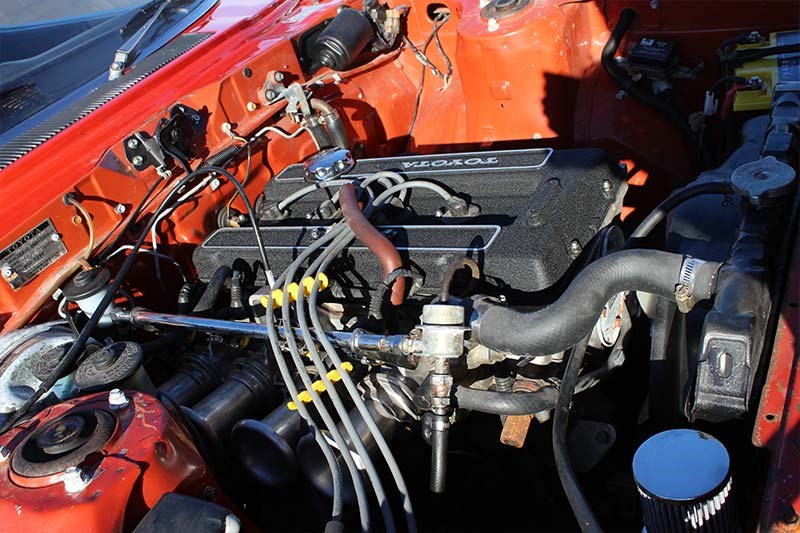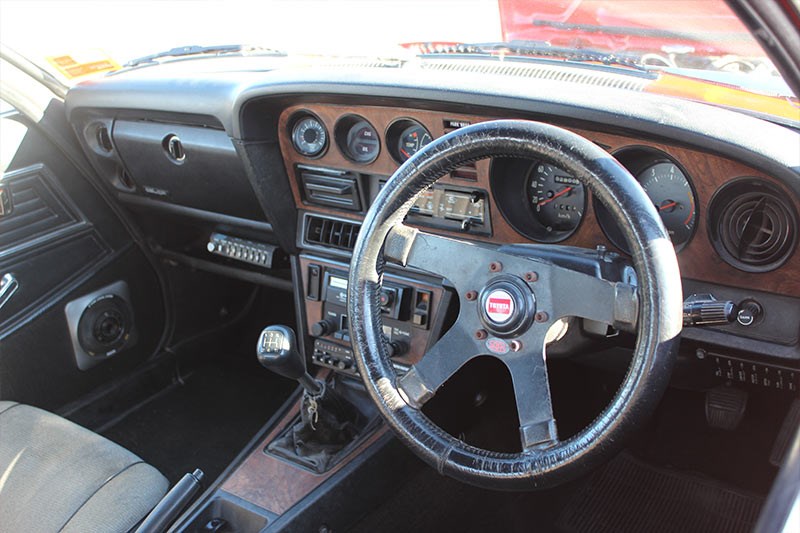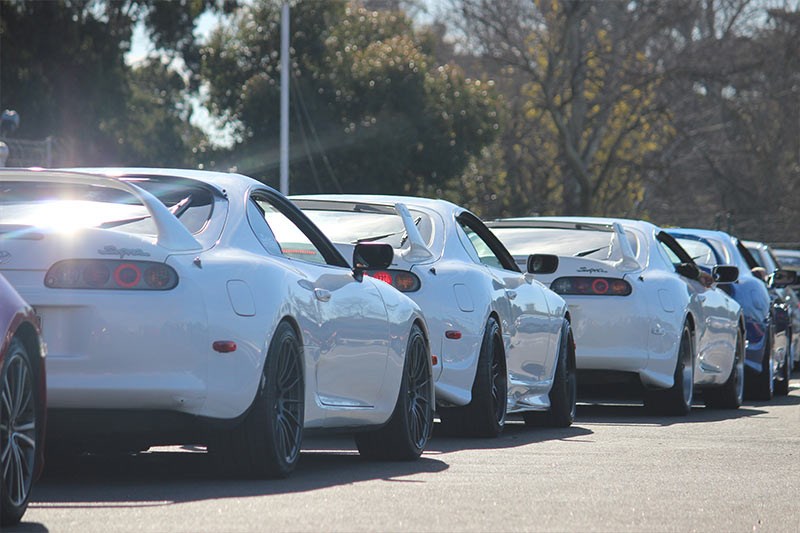 Toyota enthusiasts gather at Sandown as the humble Corolla hits a half century
Winterfest 2016
Every year, as the months get colder, the Toyota Car Club of Australia holds the Winterfest car event at Sandown raceway.  The car park fills to the brim with a display of cars in varying degrees of originality. In the pits, track-prepped Toyota owners need not tinker, but they do anyway. And the track is shared by everything from punters in their bog-stock Camry's all the way to racers in their fully-fledged track cars.
Winterfest consists of three main attractions: the car show, which is open to all Toyota and Lexus cars. A 'come and try' track day, which is an untimed sprint that caters for beginners right through to seasoned competitors. And a touring-lap session for those who wish to experience the track, without all the hassle that comes with a full-on race meeting.
This year's event was a fantastic success and was made particularly special as it landed on the 50th anniversary of the Toyota Corolla. Original condition Corolla's sat comfortably next to highly tuned and personalised variants, with many owners deep in conversation, sharing their stories and reflecting on the evolution of what has become a universally renowned nameplate.
Ironically, the weather was superb for Winterfest 2016 and so too was the turnout. Within the first few hours, attendees had completely filled the venue, with spectators of all ages enjoying the wide range of automotive styles.
What was difficult to ignore, was the underlying theme of real passion for the brand itself; whether it be a big-horsepower Supra lapping up the track, or a stanced-out Cressida turning heads in the parking area, all cars were respected and enjoyed in their own right. As the Toyota Car Club of Australia puts it, "No egos, no awards. Just great cars and enthusiasts sharing our passion in the pit paddock at Sandown Raceway".
DAMIEN NICOLETAS
1985 Toyota Corona CS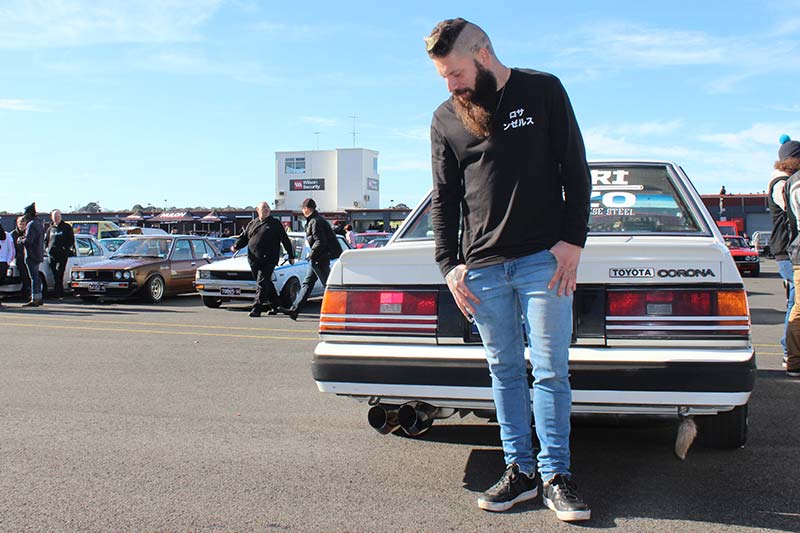 This one-of-a-kind Corona is a product of dedication, elbow grease, and a whole lot of imagination.
"It started out as a base model CS; it was my dad's originally. He did a bit of work on the carb, installed a lumpy cam and that sort of stuff. Sadly, he passed away not too long ago and I inherited the car. After a bit of searching I managed to get in touch with a guy who sources some pretty rare parts for these cars. I installed a lot of components from various models, the bumpers are off an Avante, the lights are off an SR, and I fabricated my own front lip using a boot lip off an AE82 Seca. Basically I've collected all the parts that I like from Toyotas of that era and put them together. It's not perfect by any means, but it's certainly getting there. A lot of people have commented on the exhaust setup, which is actually quite mild compared to some of my other cars. The truth is, it's all a bit of fun. It's my '77 Honda Civic that gets my serious attention, but I enjoy all my cars equally. I love old-school Japanese cars because of the style for one, but mainly the tight-knit and dedicated community that surrounds it. Because there isn't a huge number of people modifying and restoring these cars, we really have to share our knowledge and bounce off each other. It really is a great scene. I've been to Winterfest a lot of times before, but this is my first time where I've actually had a Toyota. It's really exciting, actually being a part of the show and seeing everyone else's unique styles."  
STEVE HOWARD
1977 Toyota Celica Liftback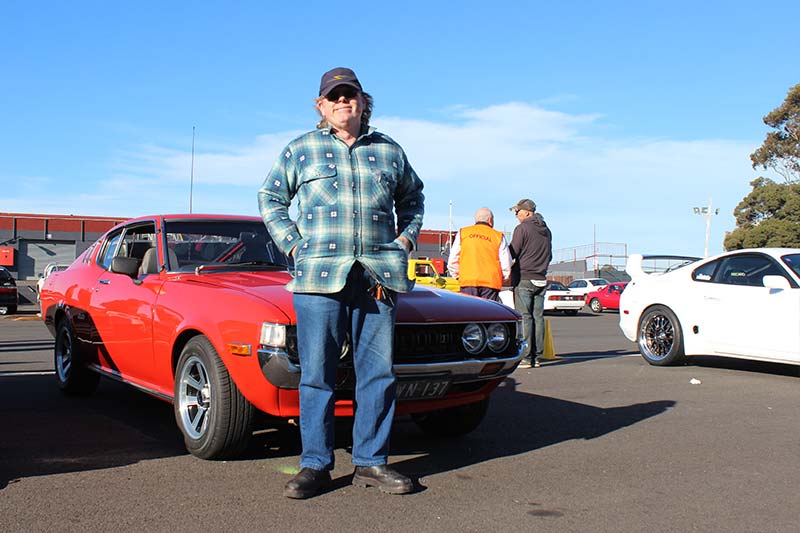 After 30 years under cover, this pristine Celica has made its return.
"I bought this car in 1980, but because I had too many projects on the go, it stayed in the garage for many, many years. That's why it's in such good condition. I pulled it out of the garage for the first time last Christmas and I've only done 541km since then. The wheels are not standard, and the engine is not standard, but everything else is as it left the factory which is pretty rare nowadays, in fact; I've had several people come up and take photos so they know how to restore their own. Under the bonnet it runs an 18RG twin-cam with a homemade fuel-injection system that I built in 1984, and it still works perfectly today. I've really enjoyed Winterfest over the years, but this is my first time bringing my own Toyota. I'll be sure to make it again next year."
DARREN BOW
Twin-engine1990 Corolla CS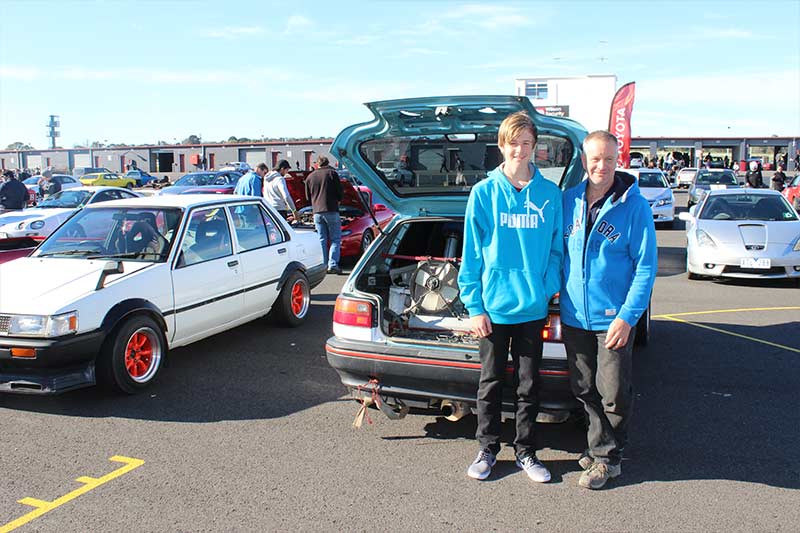 When Darren put a spare engine in the back of his 'Rolla, he never expected it to work so well.
"We started out racing go-karts, but we decided to start doing khanacross and autocross and stuff. So we hopped on eBay and bought this Corolla. At this point it was 100 per cent stock and in pretty rough nick. We had heaps of fun driving it so we gutted it and chucked in some race seats. Unfortunately the clutch blew shortly after, and it was cheaper to just buy a new car than to repair it, so it just sat out the back for a while. Back in the day I started building a twin-engine Mini and that was the only project I never finished so I decided I better finish what I started. It was just a shits-and-giggles car but it has come out better than I expected. There isn't a single custom part on the car, I had three donor cars and everything you see here came out of one of them. The whole thing cost me $1700, and she hasn't let me down once."
MARK OCAMPO
1980 Toyota Cressida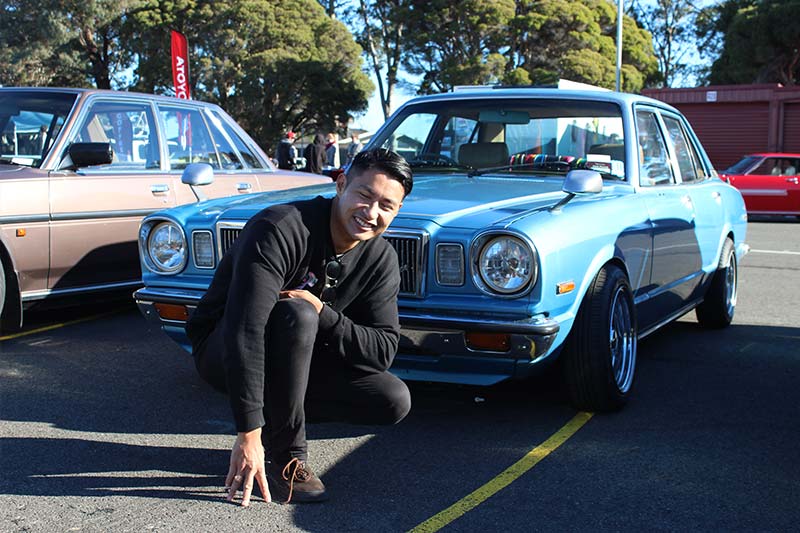 Low, loud and lovin' it.
"I was searching for about three months when I finally found an old man who was willing to sell his Cressida. The car had been in his family since it was new, and now I'm the second owner. I've changed a few things since I bought it, but it's just a simple setup. I've added some fender mirrors, coilovers and some wire wheels and that's pretty much it. I just enjoy cruising around in it, and I love the retro look so I don't plan to mess with it too much. I've been coming to Winterfest for five years now, I used to have an MX83 Cressida which I brought to this event and now I've got my MX32. It's been great seeing this show evolve into what it is today. I'm not sure exactly what draws me to early Toyotas, I love the shape, the sound and the style; I guess it's a combination of all those things."  
Unique Cars magazine Value Guides
Sell your car for free right here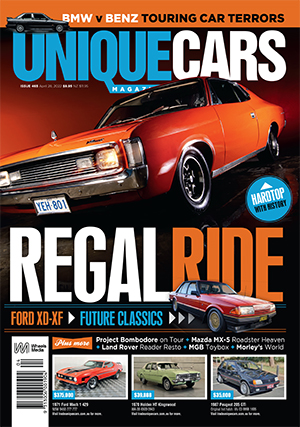 SUBSCRIBE TO UNIQUE CARS MAGAZINE
Get your monthly fix of news, reviews and stories on the greatest cars and minds in the automotive world.
Subscribe