2014 Phillip Island Classic
---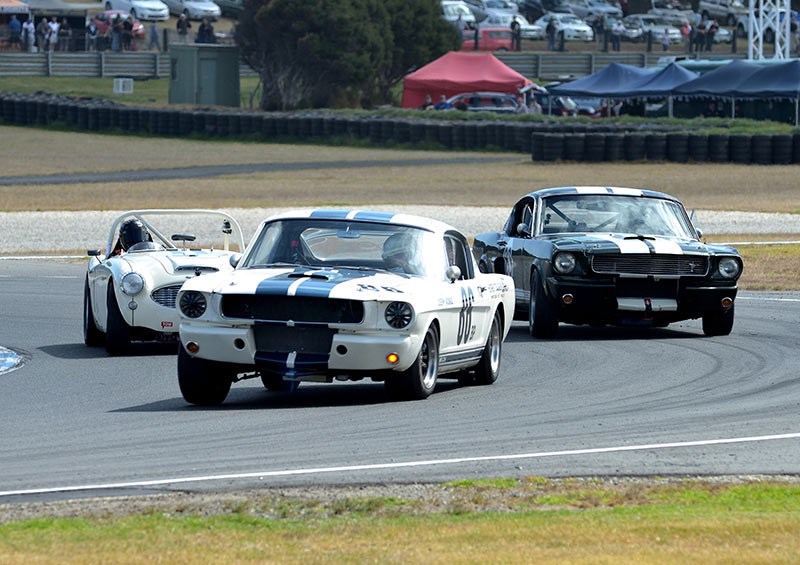 2014 Phillip Island Classic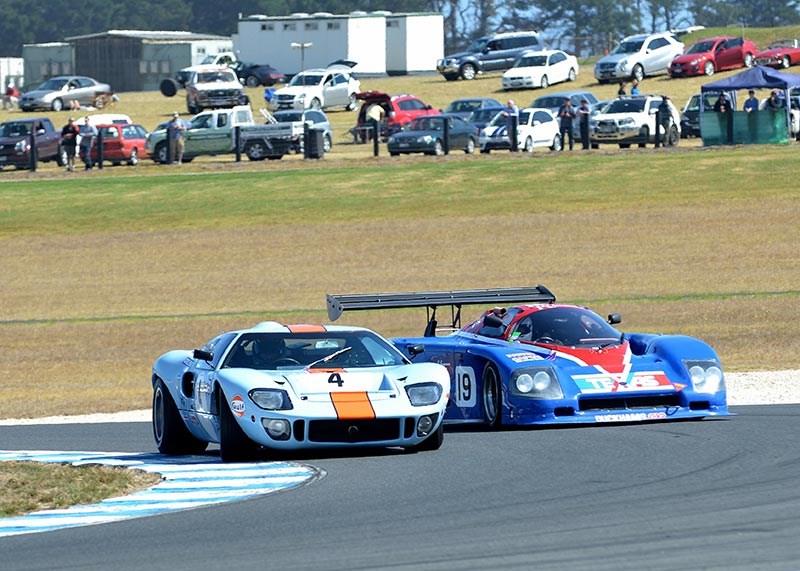 2014 Phillip Island Classic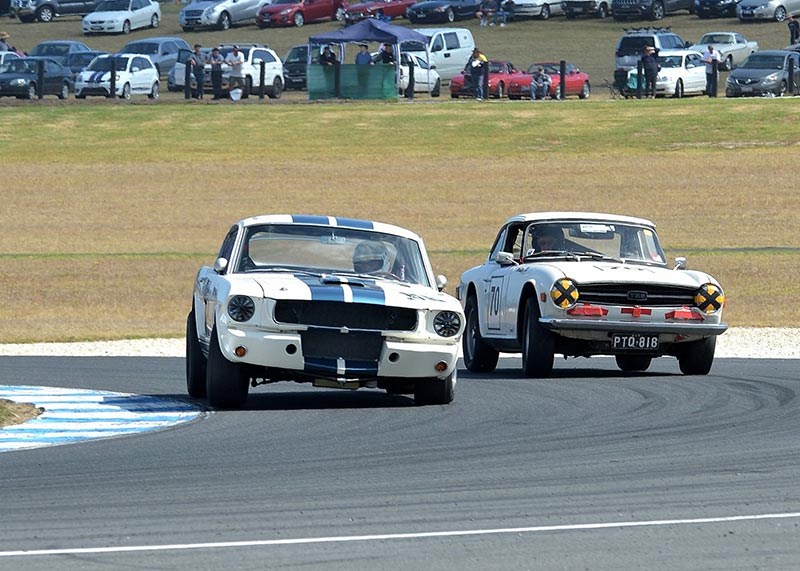 2014 Phillip Island Classic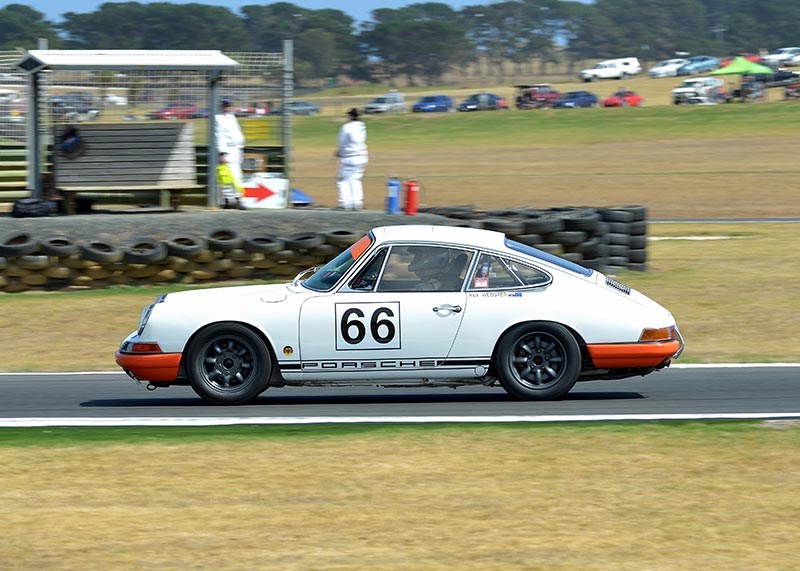 2014 Phillip Island Classic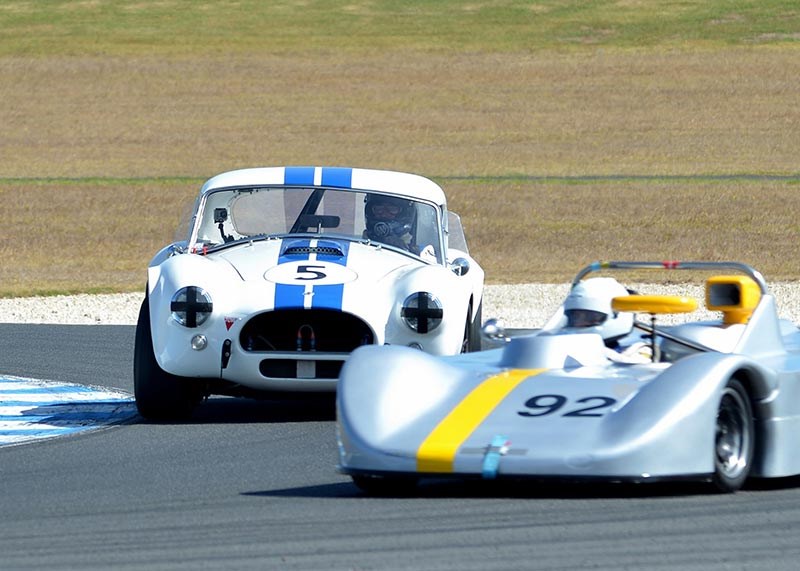 2014 Phillip Island Classic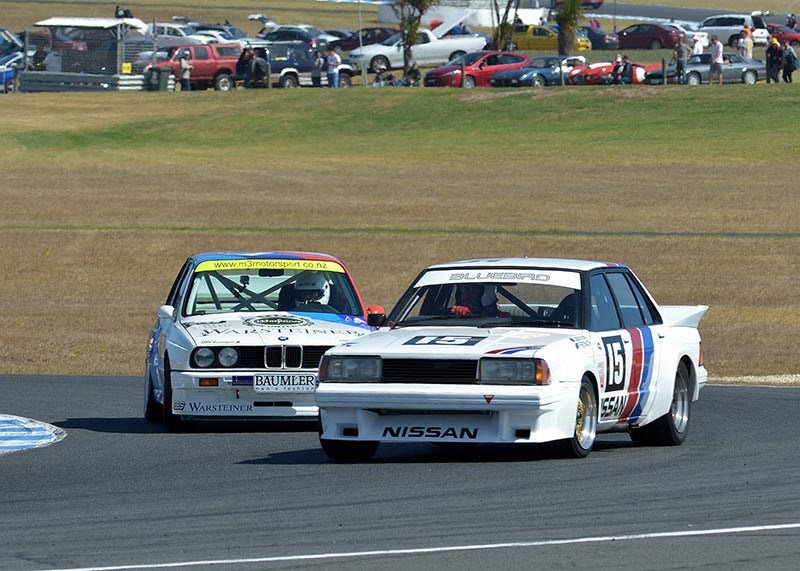 2014 Phillip Island Classic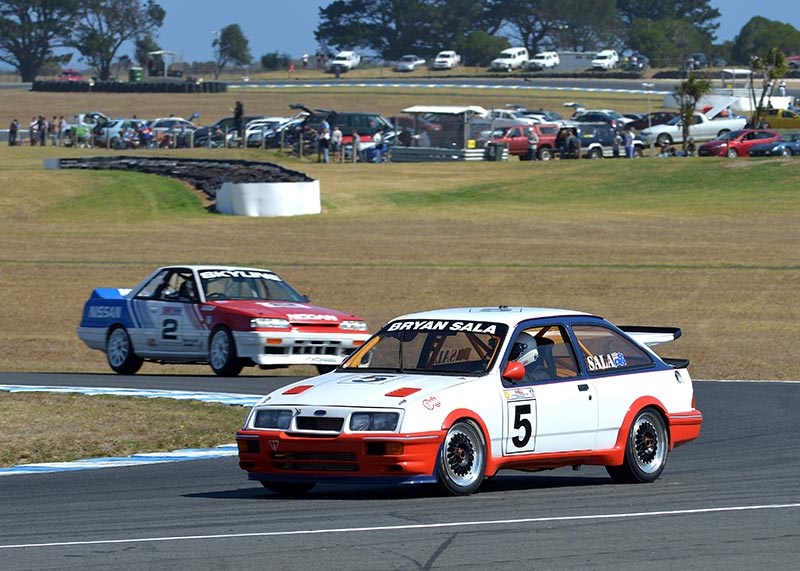 2014 Phillip Island Classic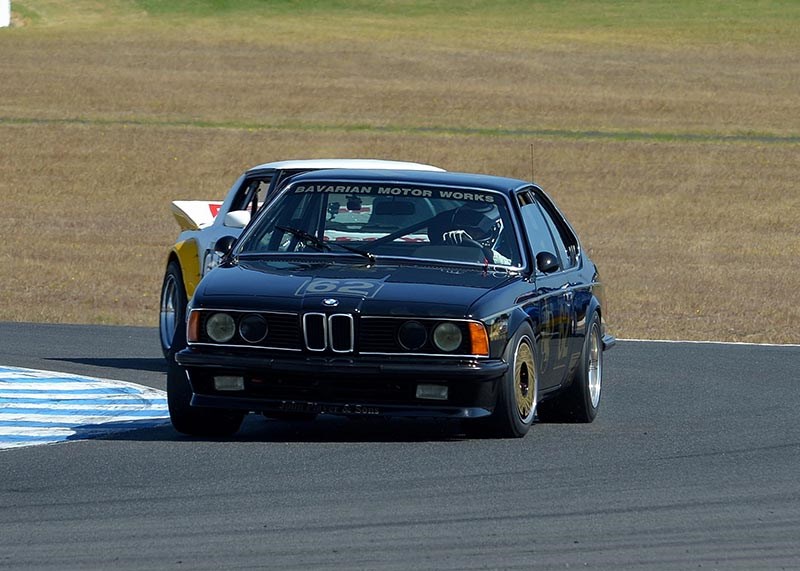 2014 Phillip Island Classic

The Phillip Island Classic again proves that history ain't what it used to be - it's better
2014 Phillip Island Classic
The 25th anniversary Phillip Island Classic, run by the Victorian Historic Racing Register, was another huge success, with more than 500 entrants and 15,000 spectators enjoying the sight and sound of some of the world's great racing cars.
Historic racing is bigger than ever and the crowd was not limited to people old enough to remember these cars in their heydays. The appeal of historic vehicles seems to cut across all age groups. Most of these cars come from eras when design and shape were almost as important as performance; a racing car had to look beautiful.
Just compare the elegant pre-wings Formula One cars of the 60s with this year's crop of F1 cars with their functional but ugly 'Hoover' noses. Surely Enzo would never have allowed them. The 2014 cars might be light years ahead in engineering and lap times, but the older cars have a mechanical sensuality that a modern Red Bull or McLaren will never have.
And that goes for the atmosphere at historic races, too. It harks back to a time when life was simpler and even professional racing was not much more than a few steps up from amateur status, when drivers enjoyed a lifestyle and a life (if they survived) in motorsport unlike the saturation-marketed, politically correct, pressure-cooker that is F1 or V8 Supercar today.
Sure, most of the cars at the Island were raced by wealthy 'gentleman' drivers, many with very grey temples, but you can actually walk into their garages and have a chat – just like the old days – and get within inches of cars with price tags in the millions. And that's why so many semi-retired professionals such as Jim Richards and Unique Cars' John Bowe revel in racing cars from other eras, cars they idolised as kids. It's the informality and shared joy of competing in and admiring mechanical things of beauty.
At Phillip Island, racers and fans were treated to a new three-day format, with practice and qualifying on Friday and racing all weekend, with 30 per cent more track events than in previous years.
A record 650 club cars were on display at the Shannons Walk, and overall there were some 900 rare, special and club cars on display in spectator areas around the track.
VHRR patron Sir Jack Brabham attended and there was a special display of Brabham open-wheelers, including his gorgeous 1966 F1 world championshipwinning Brabham-Repco BT19, the 1959 title-winning Cooper-Climax and a little-seen Brabham Indianapolis car. Sir Jack, who turns 88 on April 2, was presented with an early birthday cake at a gala dinner on Saturday night and American entrant Ernie Nagamatsu read out a letter from his old friend, American legend Dan Gurney – who won the first race for Brabham as an F1 constructor, the 1960 French Grand Prix.
Out on the track, Bowe raced a 1967 Brabham BT23B-2 2.5-litre Tasman car, one of a large number of Brabhams present, as well as an ex-Hans Stuck March 741/Cosworth F1 car, mixing it with a wide variety of formula cars from different eras, including a couple of rare 1980s F1 turbo-cars – the ex-Alan Jones Beatrice Lola-Ford and an ex-Gerhard Berger Benetton-BMW – and a gang of thundering Formula 5000s.
Closer to home, grids were at capacity in the Group C/Group A touring car events with ferocious racing over four six-lap events. It was great to see Jim Richards running at the front of the field in his recently acquired ex-Gibson Motorsport Nissan Skyline HR31, the car in which he won the 1990 Australian Touring Car Championship, with sheets of flame spitting from its exhaust on overrun. Richards' car was part of an impressive display of former Gibson Motorsport cars, including 'Godzilla' Skylines and a Nissan Bluebird.
George Nakas brought a touch of Le Mans to the Island with his immaculate ex-Joest Racing Porsche 962, while Unique Cars contributor Michael Browning and car owner Geoff Dutton raced the famous ex-Mark Donohue IROC Porsche RSR. Look out for Mike's report in an upcoming issue.
However, this writer's favourite car was raced by the aforementioned Nagamatsu. The California dentist and his wife Elaine brought two cars to the Classic, the first being one of only two Le Mans-spec 1964 Shelby Cobra 289 with an aluminium hardtop, which he has owned for 35 years.
But the one I liked most was their somewhat battered – "I think people must have walked on it in the container" – 1959 Buick Special dubbed 'Old Yeller II', which had been raced by US royalty including Dan Gurney, Carroll Shelby and Bob Bondurant.
Old Yeller was built by celebrated 'hot rodder' Max Balchowsky, whose Hollywood Motors business was renowned for dropping Cadillac or Buick V8s into just about any car they would fit into. Nagamatsu bought Old Yeller in the early '90s, restored it to Balchowsky's 1959 specification and successfully campaigned it in major historic events at Goodwood and Monterey. It has also made several appearances Down Under, Creek in 2006 and 2008, and winning the Bruce McLaren Trophy at the New Zealand Motor Racing Festival tribute to McLaren in 2010.
Old Yeller II is a real survivor car. It's not pretty, it's not perfect, and it's certainly not concours, but it has a lot of charm. Powered by a 401 cubic-inch Buick 'nailhead' V8, it was very successful in the hands of the previously mentioned legends, but played up at Phillip Island. "You can't just go down to the store and buy parts for these engines like you can with a Chev," Nagamatsu shrugged.
Nagamatsu is also a talented artist and creates a visual diary of paintings and sketches at every event he attends, and gets people to autograph it and add notes. What did I write? "Don't fix the dents!"
 
*****

More reviews:
> Gallery: Phillip Island Classics 2014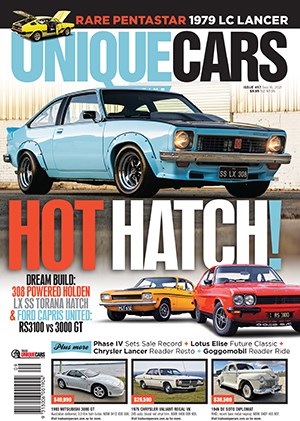 Subscribe to Unique Cars Magazine and save up to 42%
Australia's classic and muscle car bible. With stunning features, advice, market intelligence and hundreds of cars for sale.
Subscribe