Designing 007: 50 Years of Bond Style
---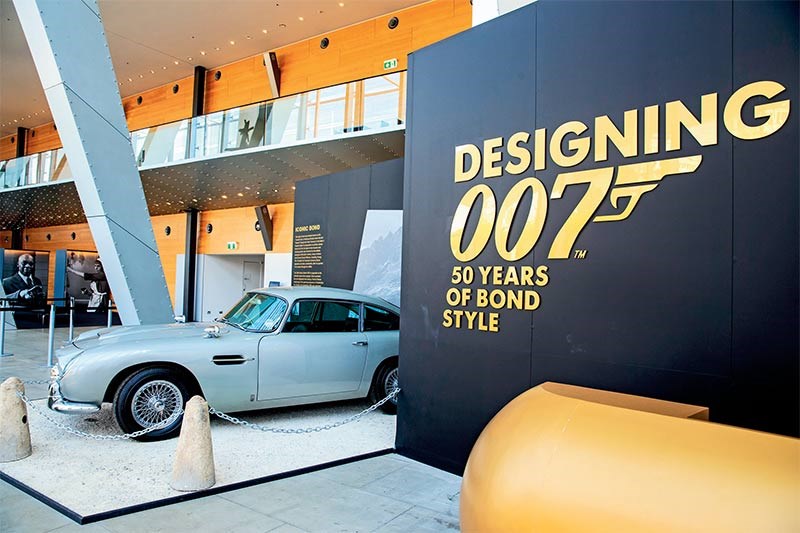 Designing 007: 50 Years of Bond Style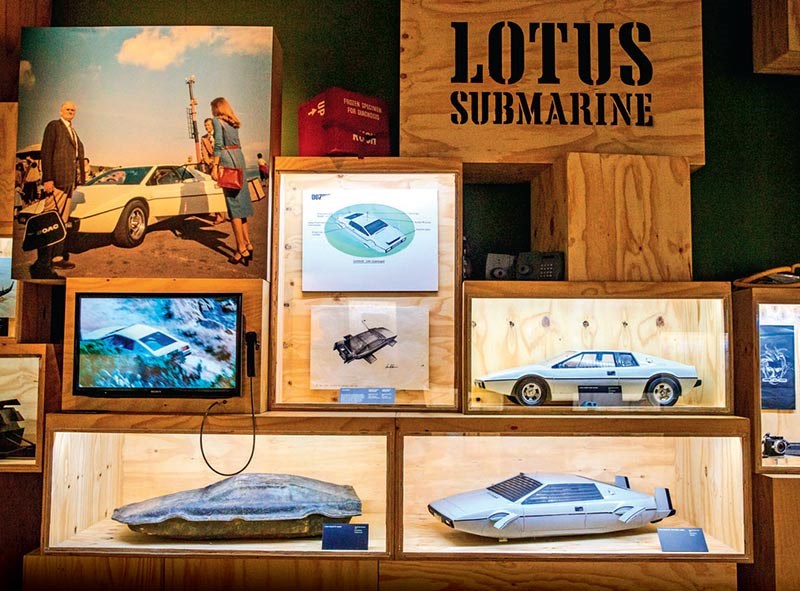 Designing 007: 50 Years of Bond Style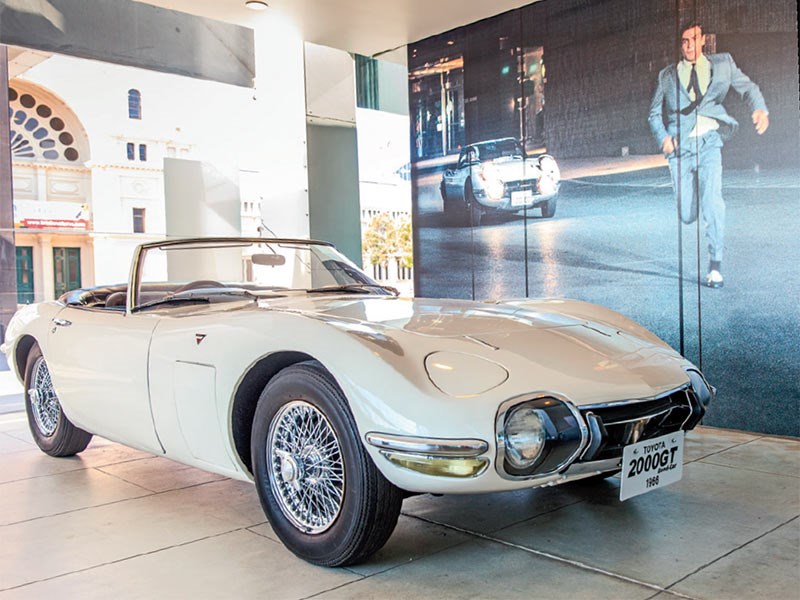 Designing 007: 50 Years of Bond Style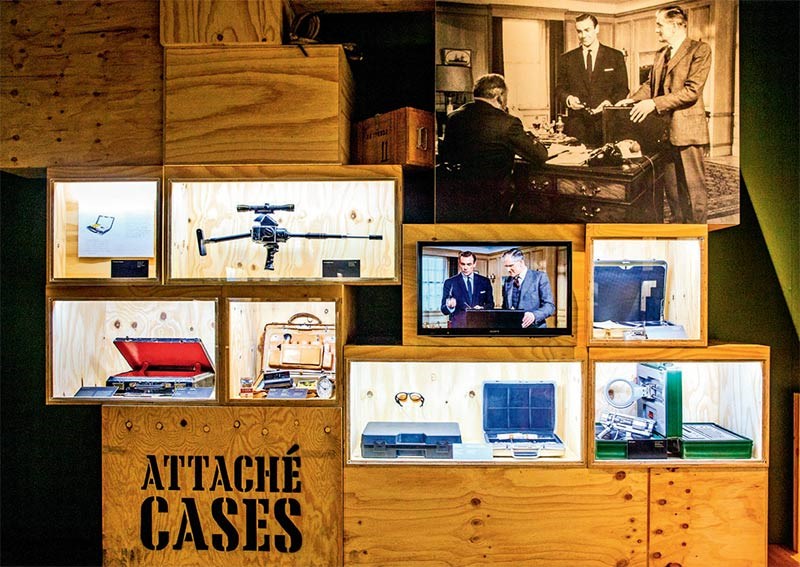 Designing 007: 50 Years of Bond Style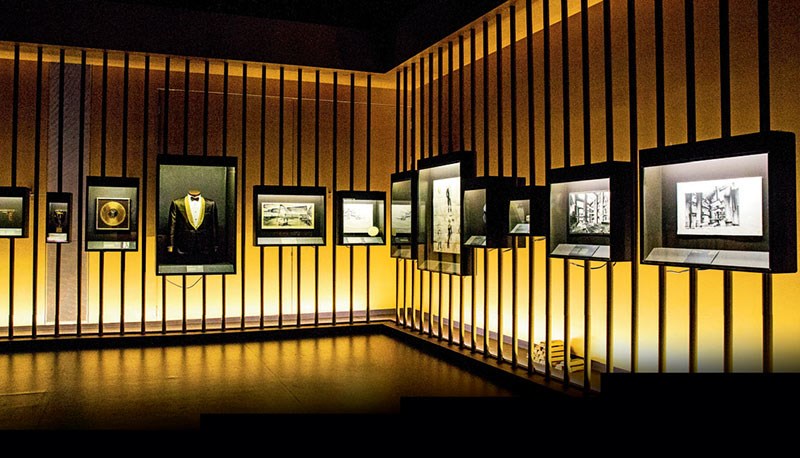 Designing 007: 50 Years of Bond Style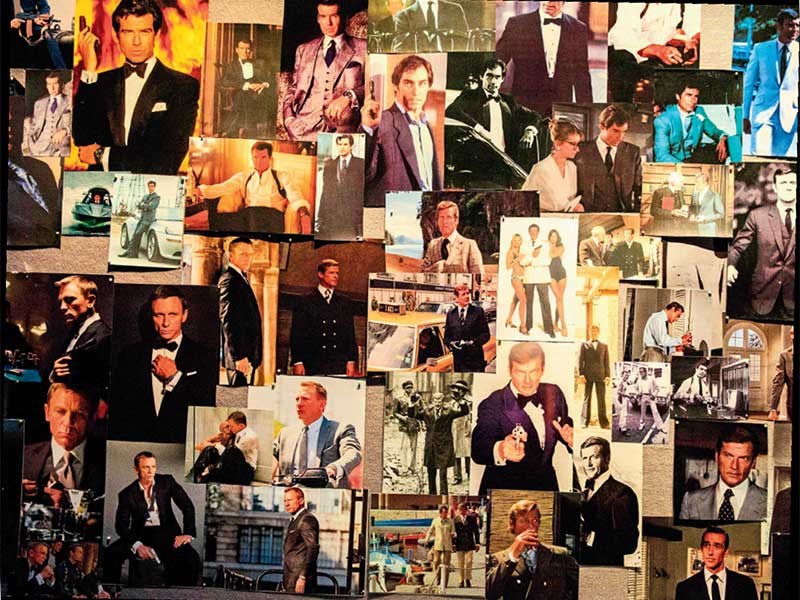 Designing 007: 50 Years of Bond Style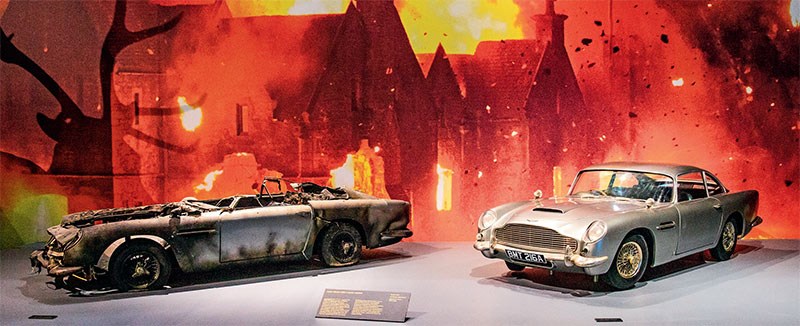 Designing 007: 50 Years of Bond Style

Six actors, five decades, one style. We visit the Bond exhibition in Melbourne
Designing 007: 50 Years of Bond Style
Designing 007: 50 Years of Bond Style, at Melbourne's Royal Exhibition Building, Calrton, presented all the creative design elements that grew the world's appetite for Bond culture. The global exhibition's Australian leg, in town from November 1, 2013 to February 23, 2014, didn't exhibit every Bond car Dr. No (1962) to Skyfall (2012), sadly. If only.
Think of it like a walk-through recipe book called The Bond Flavour. Add naked, gold-painted girls, gadgets, Walther pistols and poker. Shake well, don't stir. Season with suave and serve hot.
Before you get to the exhibit space, the Toyota 2000GT from You Only Live Twice (1967) greets you at the door. You don't wonder how it handles and what engine it has. Instead, you flash back to a helicopter picking up the baddies' thug-mobile with a giant magnet and dumping it in the sea, Connery and Kissy Suzuki watching on. That is what makes Designing 007 so very Bond.
An original Aston Martin DB5, arguably the most famous car in the world, sits in the foyer with that cut-out roof section quite visible to onlookers. One of a kind, it sits behind an invisible laser-guarded security screen and already there's something so-Bond about that fact. With concrete bollards surrounding it with chains on gravel, plus a giant movie-still backdrop, you're instantly
transported back to Goldfinger (1964) and Tiffany Case honking in her white Mustang. "Must have been a blow-out," we think to ourselves.
Huge credit goes to the museum and its set designers who managed to take crowds through numerous galleries showcasing Bond's essence.
When we arrived our chaperone Alex Dook informed us that once upon a time, Bond paraphernalia used in making the films was regarded as virtual junk. It was usually auctioned off to recoup some of the budget spent on previous films. Thankfully EON Productions, who produce the films, realised many years ago the enormous legacy the films were creating and now regard its other props as preciously as the DB5 – actually one of the earliest items recovered and preserved. Bond set pieces, original storyboards, gadgets (especially the working ones), miniatures, and fashion pieces are all documented and worth who-knows-how-much. Seeing 007's tuxes and the immortal gowns and bikinis of his ladies and you instantly reminisce.
Aficionados walking through the 'Casino Room' will recognise Daniel Craig's poker chips from Casino Royale (2006) on the table in the centre of the room. Instantly noticeable in 'Q Lab' is the obscure Hasellblad gun that Sir Sean assembles in From Russia With Love (1963).
For a moment you imagine tropical San Monique island as you spot a mannequin wearing Solitaire's unforgettable red dress, so worn by Jane Fonda in Sir Roger Moore's Live and Let Die (1973).
There's even M's office, complete with leather studded door, a Russian tank miniature from the memorable St. Petersburg chase in Pierce Brosnan's Goldeneye (1995), and storyboards from the laser battle in Moonraker (1979); if only we could un-remember that scene. Scaramanga's original piece-together golden gun and Oddjob's neck-snapping bowler hat also sit behind ubiquitous security Perspex.
Not forgetting the brains behind the books (which have now been republished and are selling like the proverbial), there is also a biography wall depicting the late Ian Fleming's life and history.
It's incredible to think how the books came to be written – often in a matter of a week or two – while staying at his Jamaican holiday house called 'Goldeneye'. That was the life of a former spy, author and navy admiral.
Designing 007 is about rekindling five decades and three generations of cinematic history. You're reminded just how irresistable a 007 movie is. While the actors have all made their unique mark on the character, real credit is owed to the designers such as Sir Ken Adam, Lindy Hemming and the late Derek Meddings, who made them feel like Bond films.
Yes, we'd have liked to see more cars. But it's the visionary designing of Bond culture that makes his cars so cool. Ejector seat? Submarine? Yes please.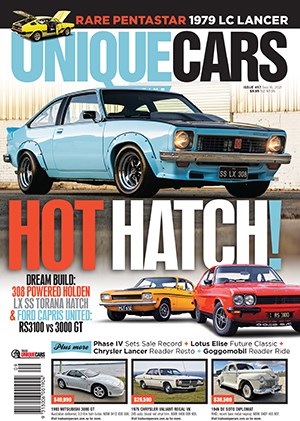 Subscribe to Unique Cars Magazine and save up to 42%
Australia's classic and muscle car bible. With stunning features, advice, market intelligence and hundreds of cars for sale.
Subscribe