Gallery: 2015 Poatina Hillclimb
---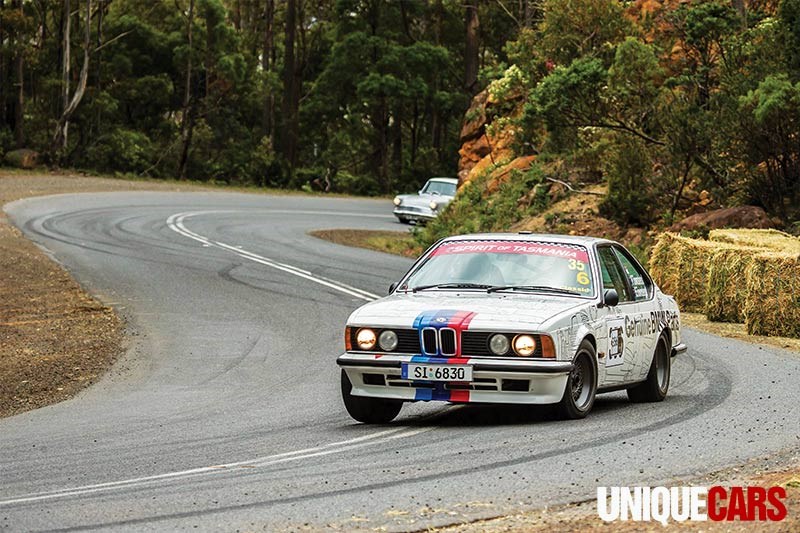 Becher Townsend & Terry Cutliffe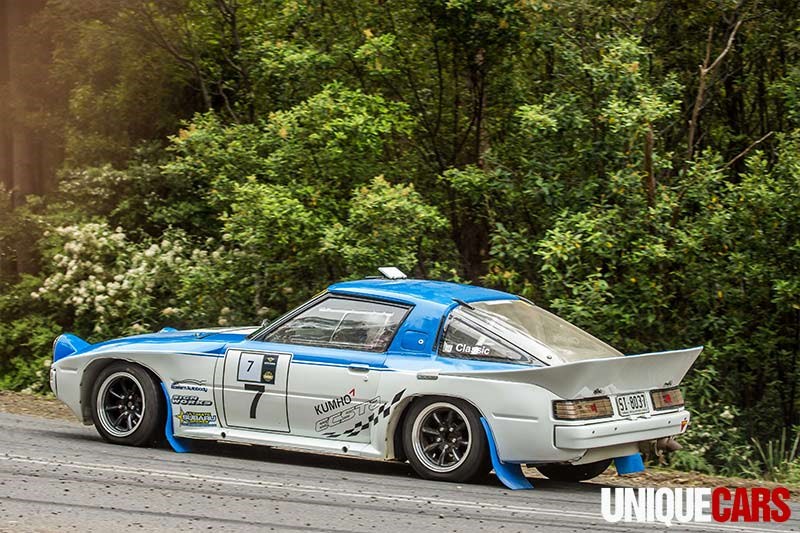 Andrew Morris & Matthew Bush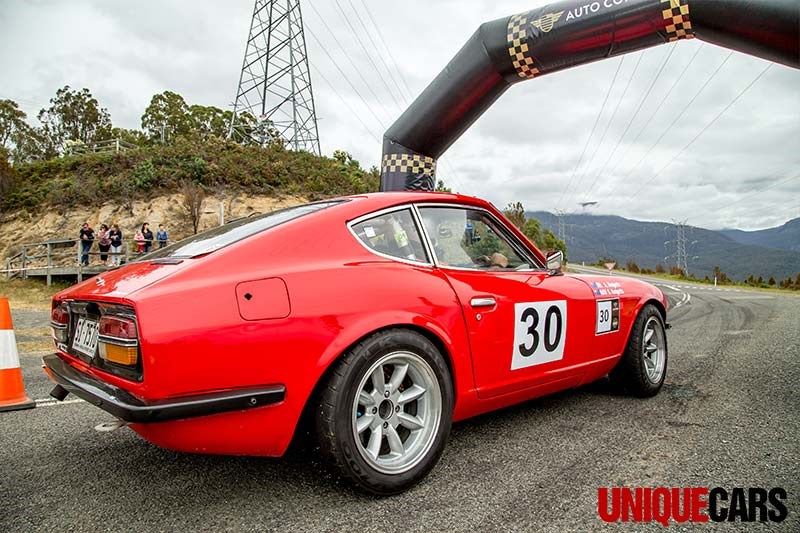 Adrian Hodgetts & Sonia Hodgetts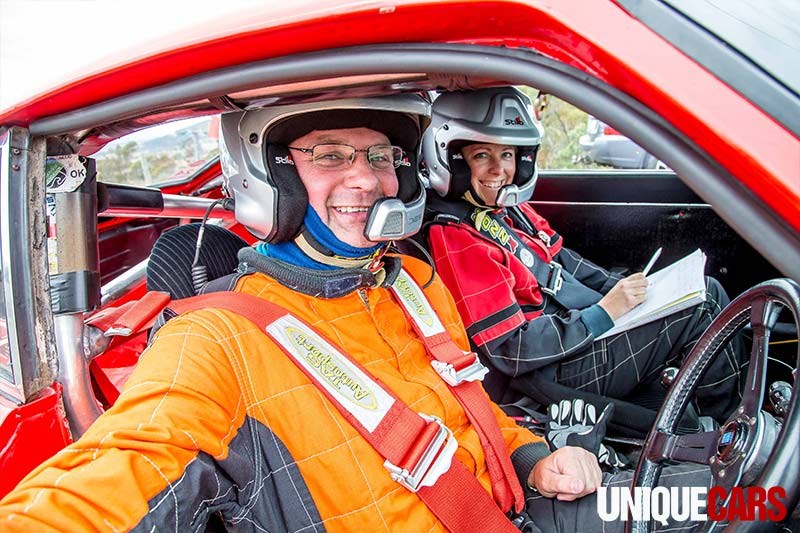 Adrian Hodgetts & Sonia Hodgetts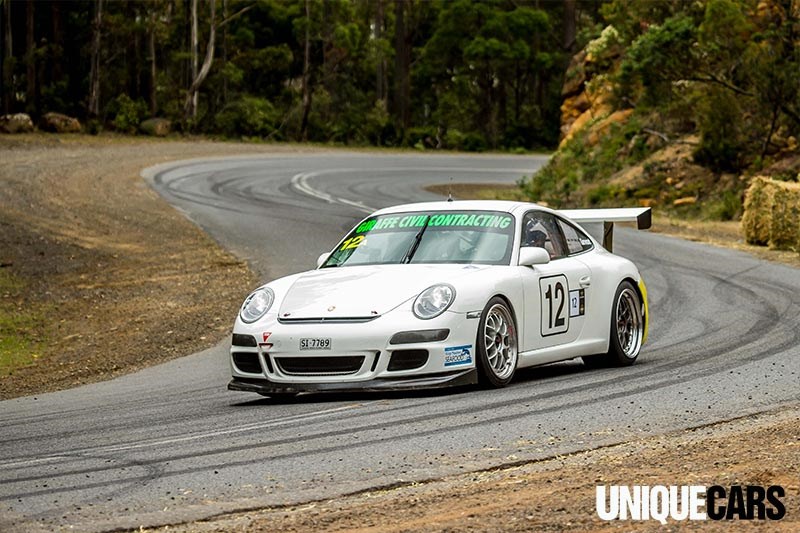 Adam Garwood & Cameron Reeves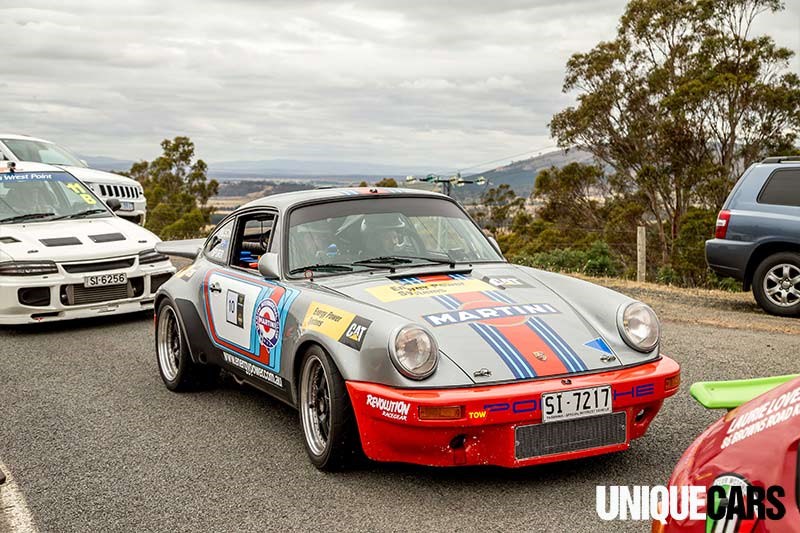 Chris Wilson & Meegan Spur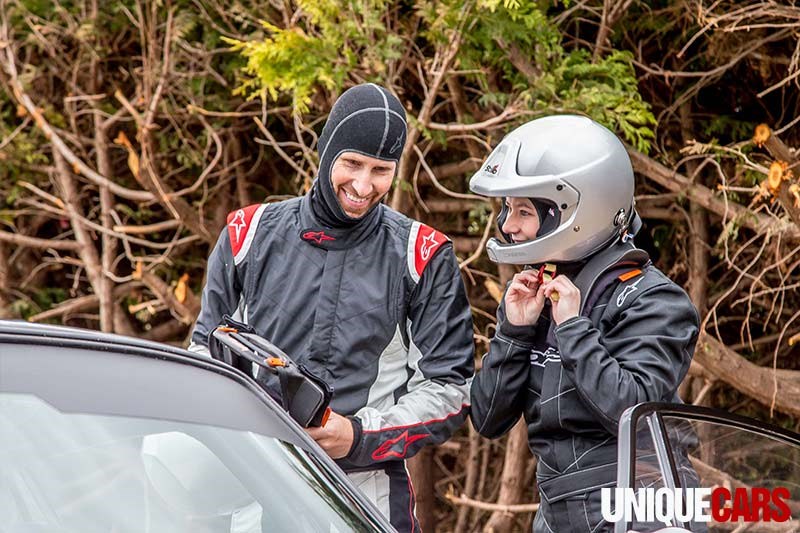 Chris Wilson & Meegan Spur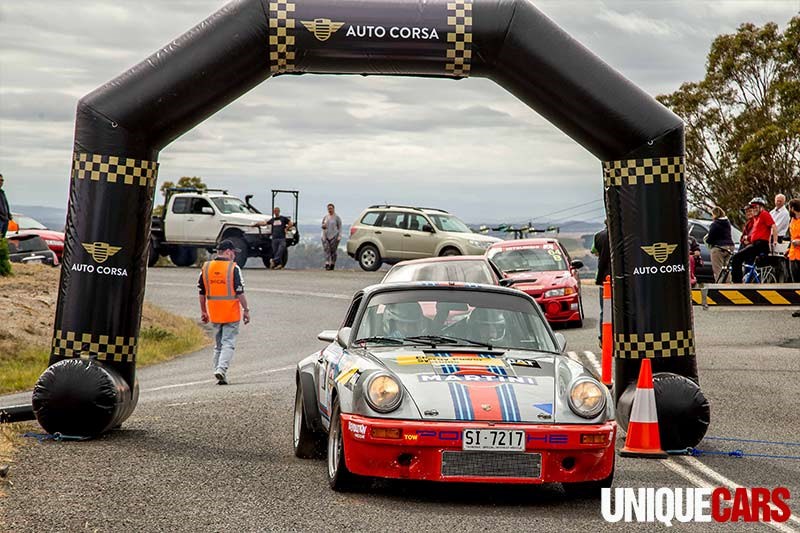 Chris Wilson & Meegan Spur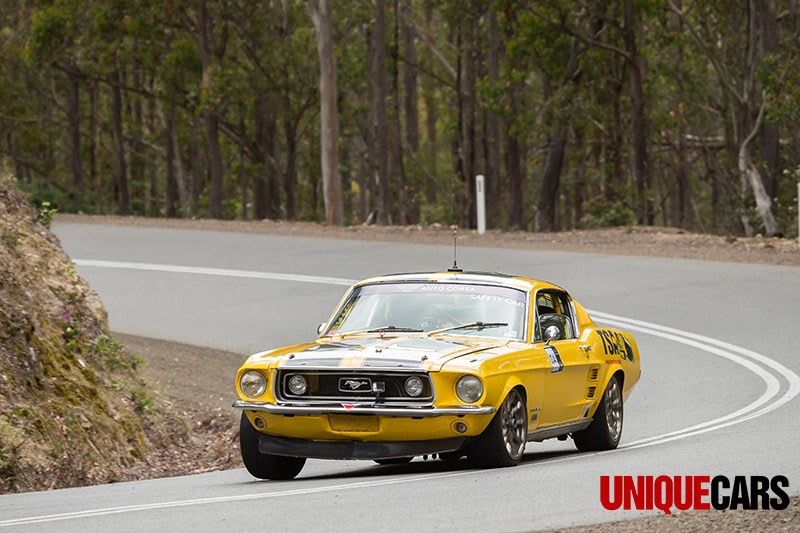 David Thompson & Tom Pfitzner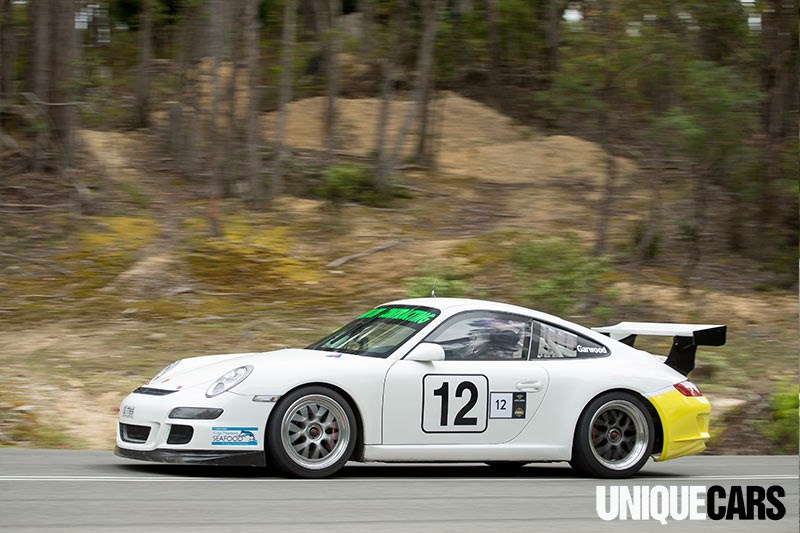 Adam Garwood & Cameron Reeves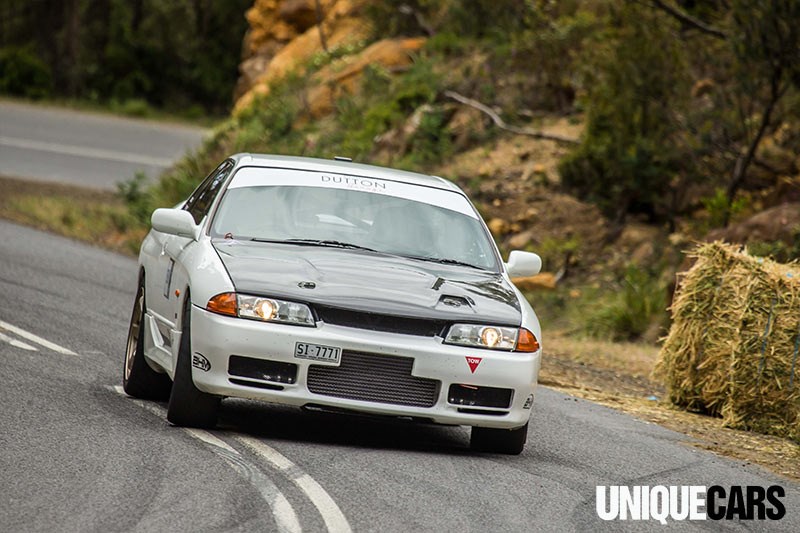 Golly Roberts & Beau Starritt

Golly Roberts & Beau Starritt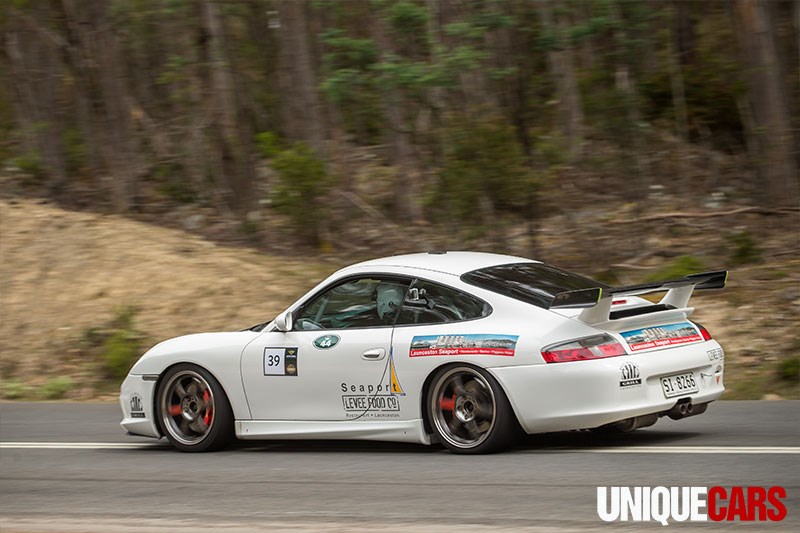 Kerry Luck & Adam Colgrave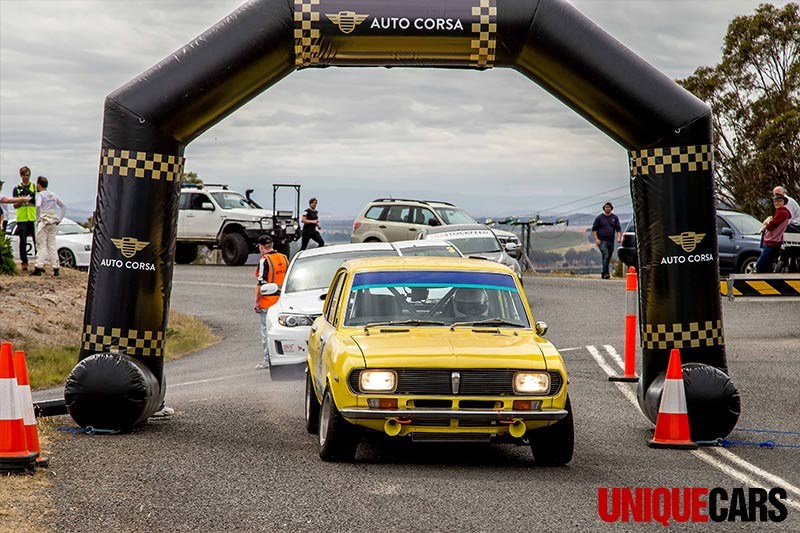 Lew Bush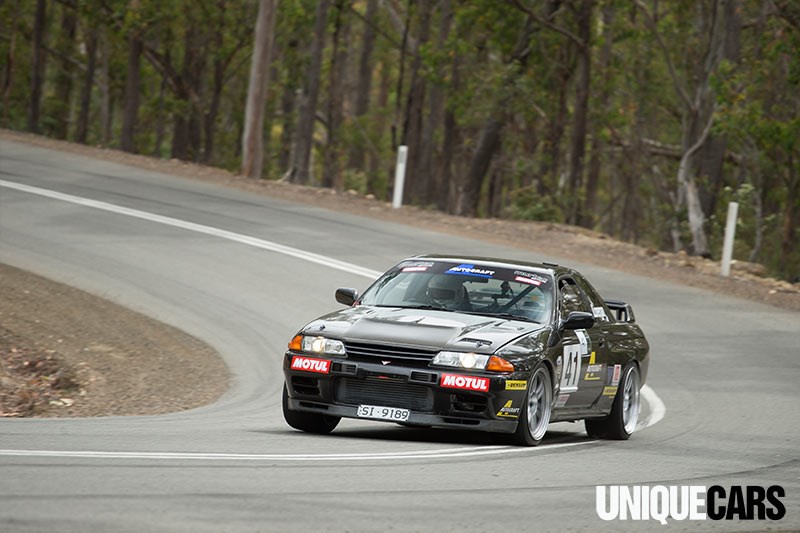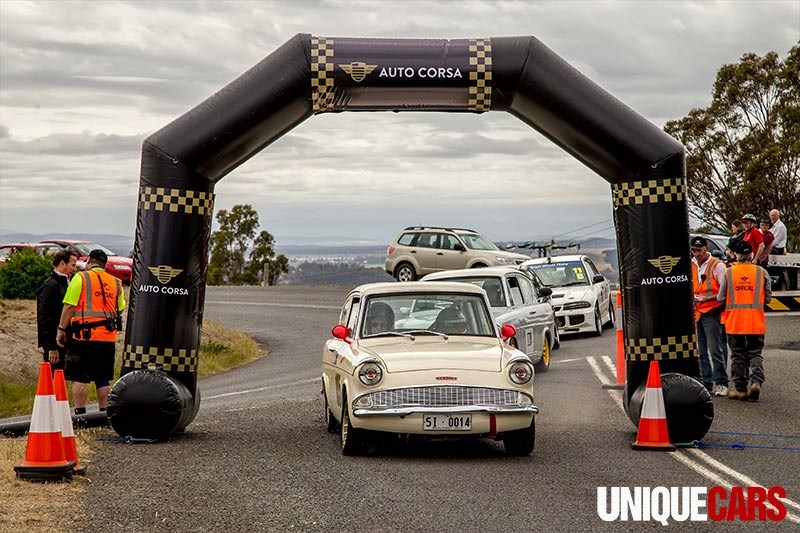 Martin Bulk & Chris Bulk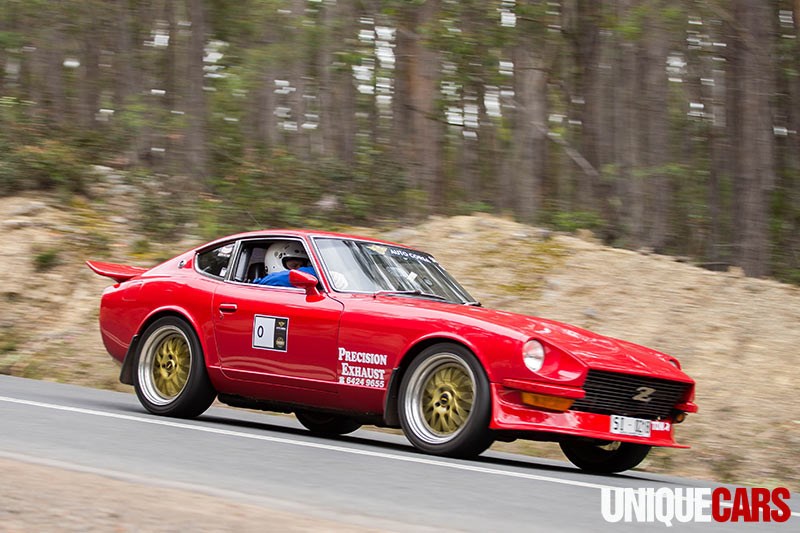 Michael Bellinger's Datsun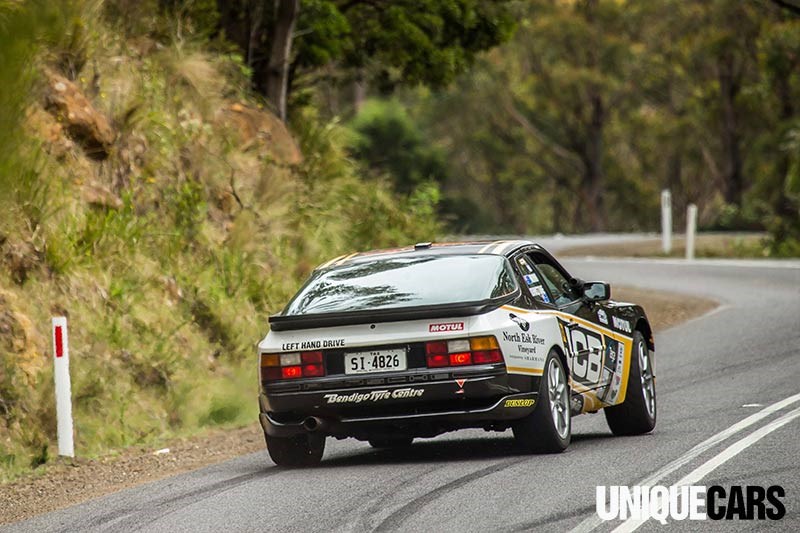 Peter Nunn & Keith Johnston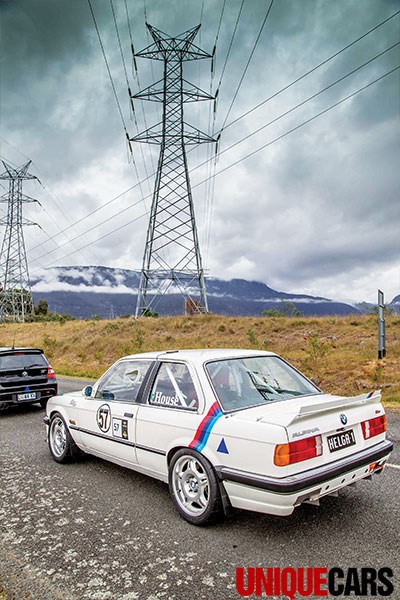 Phil House's BMW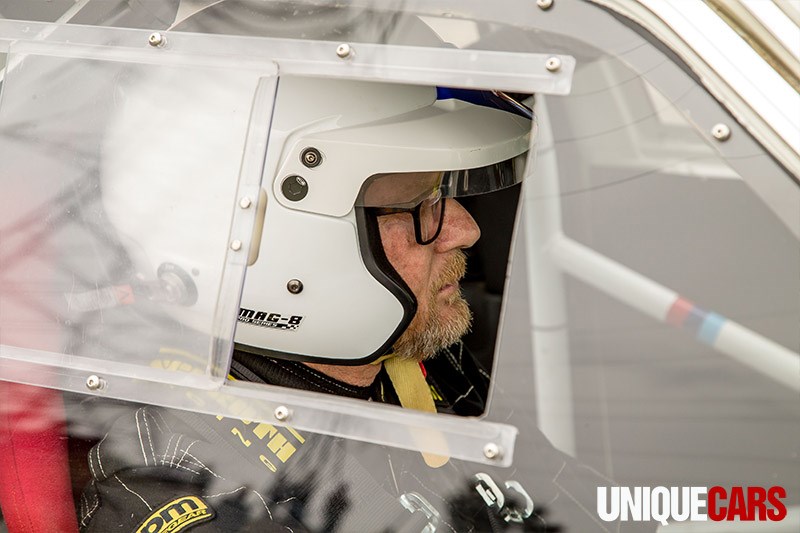 Phil House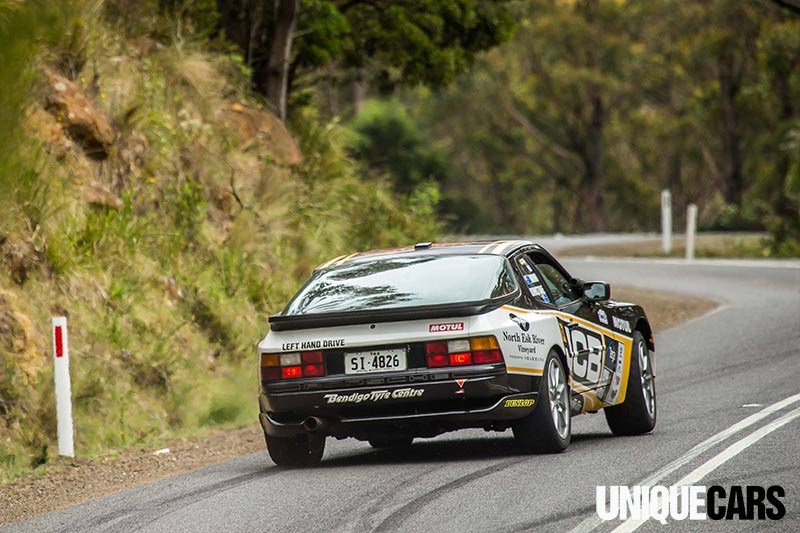 Peter Nunn & Keith Johnston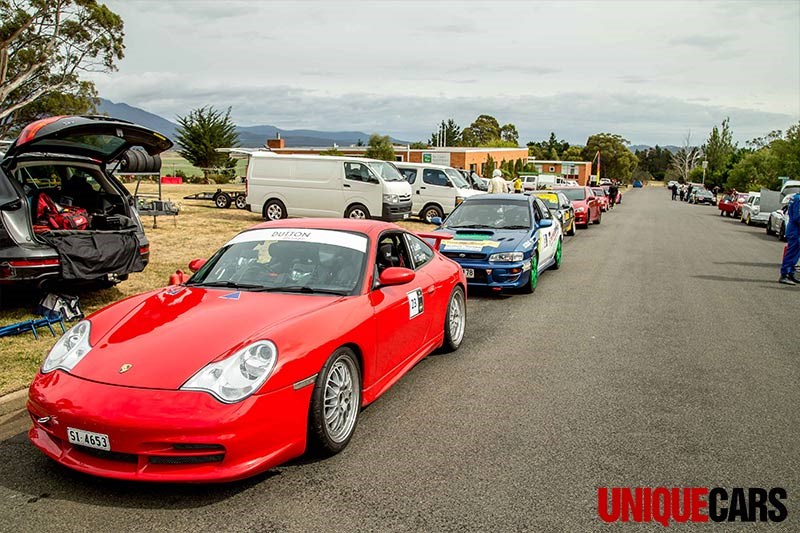 Philip Leith & William Gordon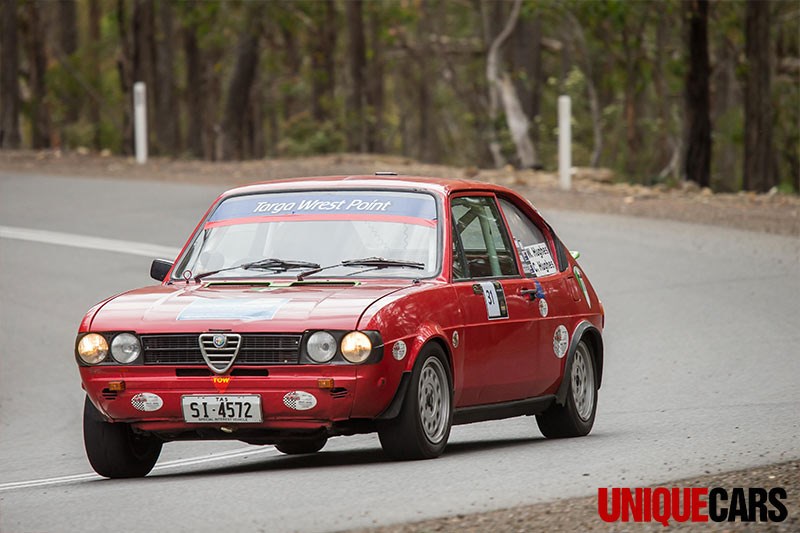 Warwick Hughes' Alfasud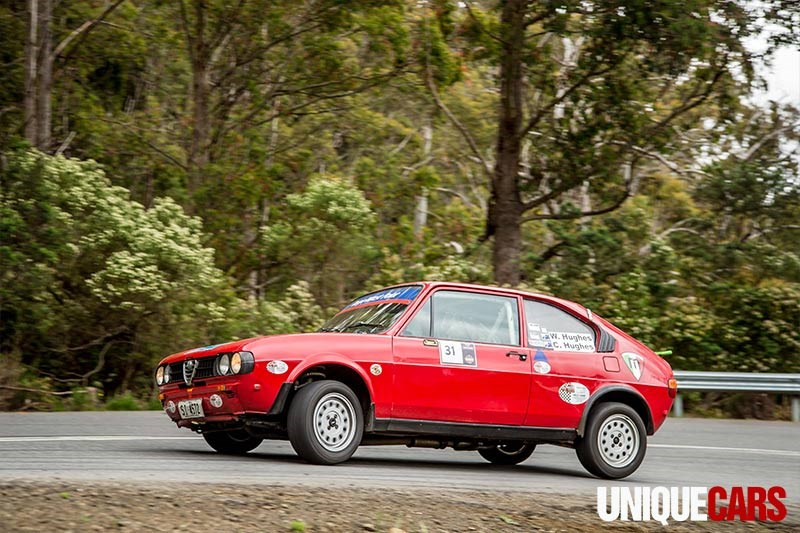 Warwick Hughes' Alfasud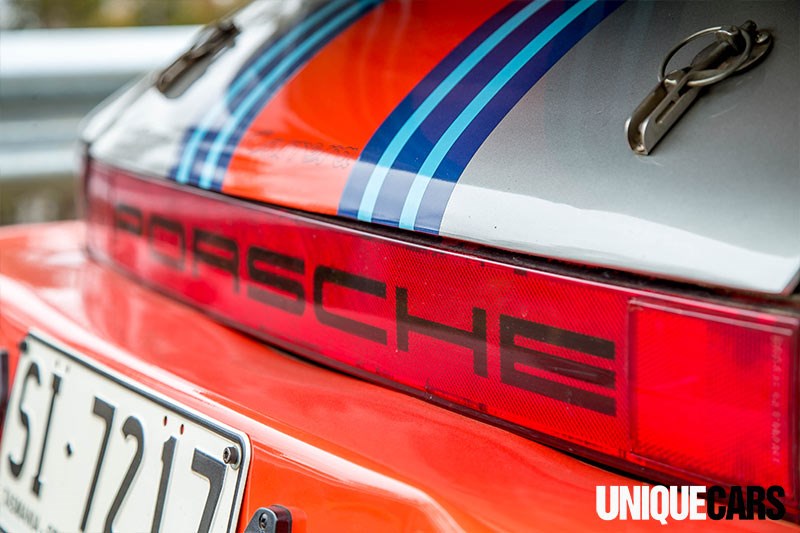 Wilson/Spur Porsche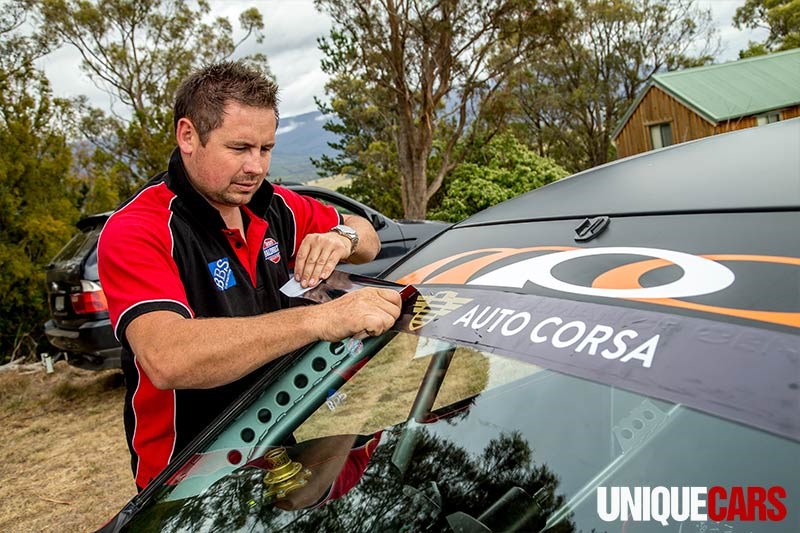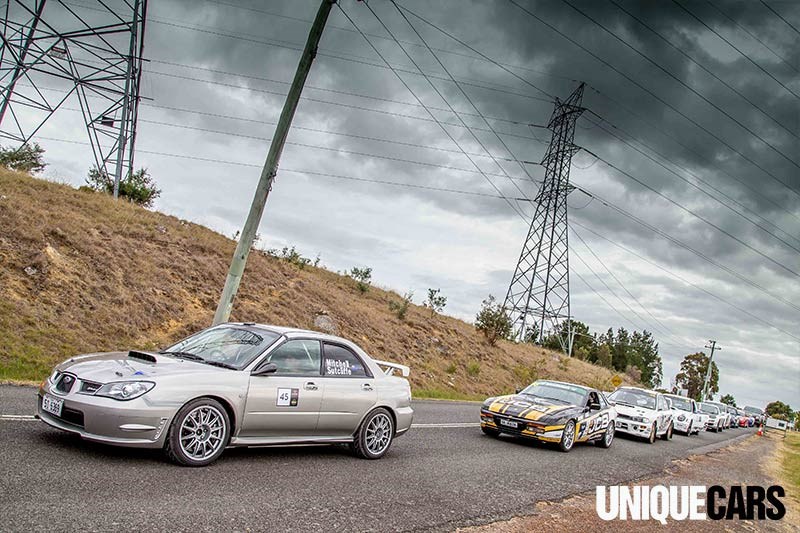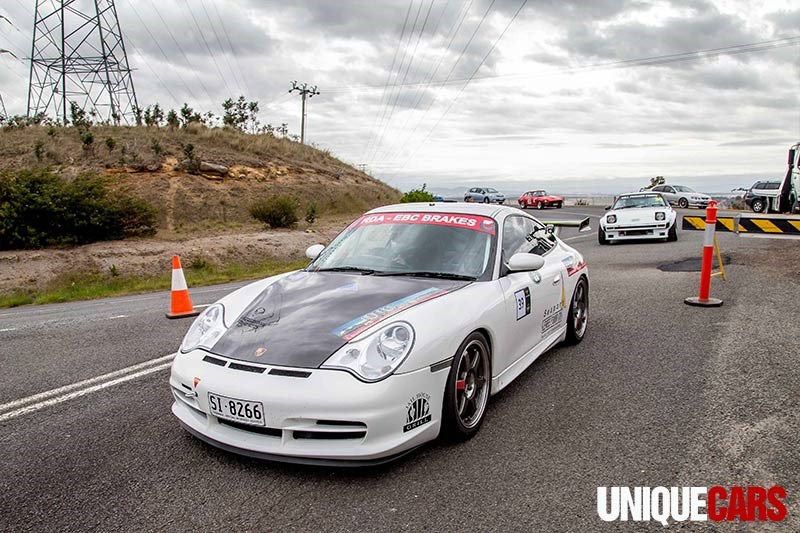 Kerry Luck & Adam Colgrave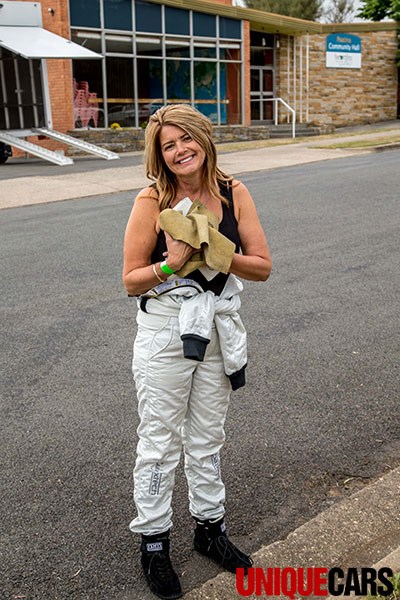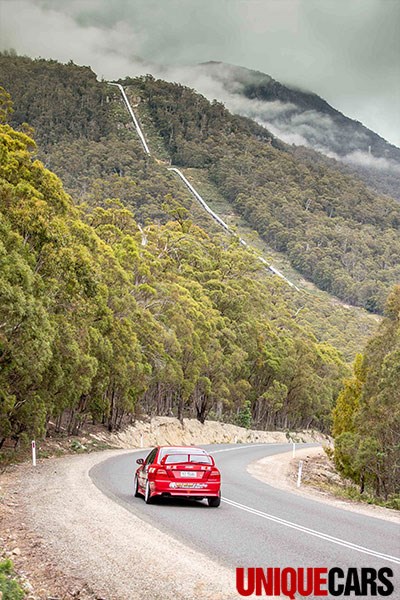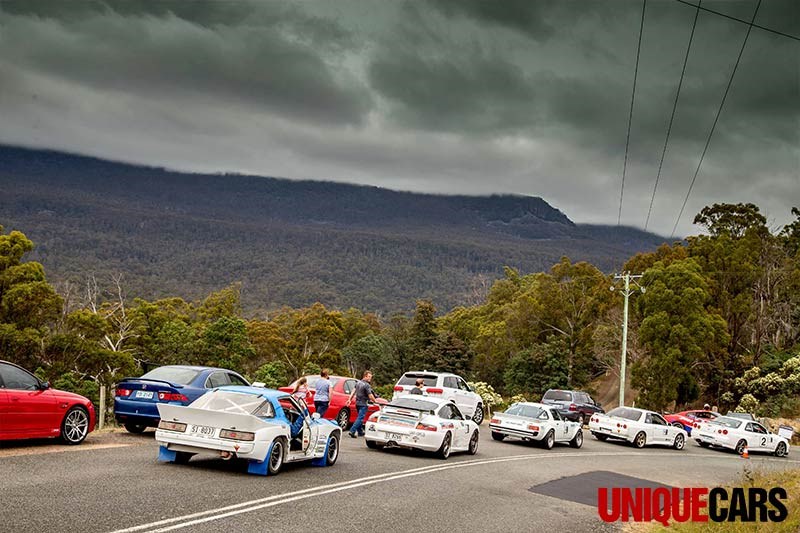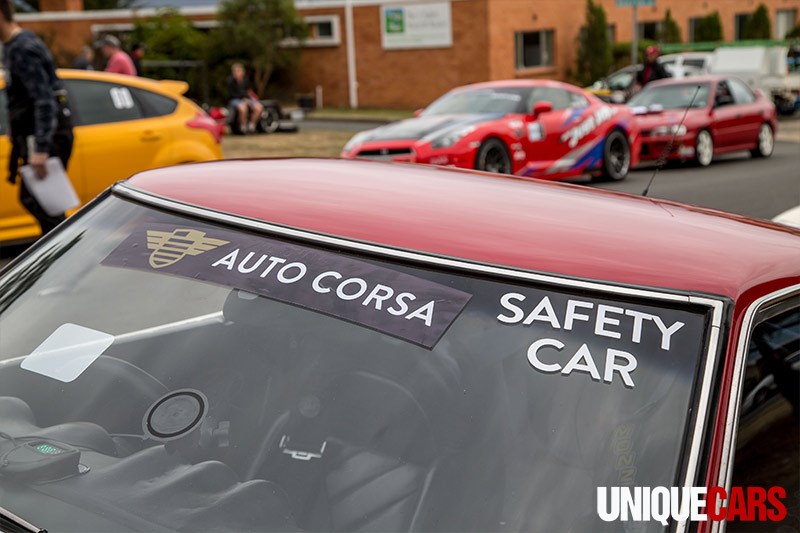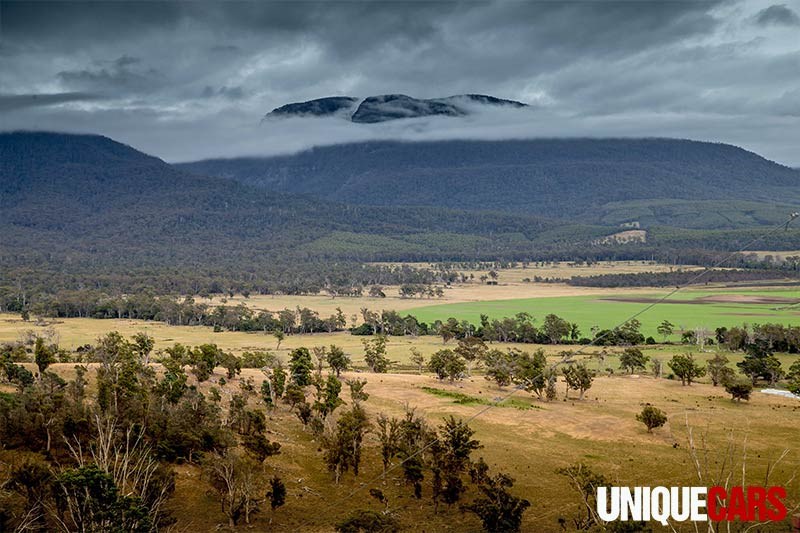 There was plenty of enthusiastic support for the 2015 Poatina Hillclimb after the success of the 2014 inaugural event
2015 Poatina Hillclimb
The usual peace and quiet of Poatina Village, in a picturesque setting high on the Central Plateau of Northern Tasmania, was put on hold for the day when it hosted the 2015 Poatina Hillclimb on December 6. This was the second annual running of the closed-road meeting by promoters Auto Corsa; it's an event that pits competitor skills and car performance against the challenges of a steep and winding 10.2km section of the Poatina Road that snakes up Mount Blackwood from the Norfolk Plains.
Described as a European-style long-course hillclimb, it provides two competition categories – a driver-only 'Hillclimb' class and a driver-and-navigator "Tarmac Rally" class.
It's open to production-based vehicles that consist of an interesting mix of circuit racers and rally cars. Hillclimb class entries included a Mitsubishi Evo IV, a Subaru Impreza WRX, two Nissan Skylines – a GT-R and a GTS-t, a Mazda RX-7 and a Nissan 350Z. There was also a BMW C2 and an Alfa Romeo Sud TI. The much longer list of Tarmac Rally class entries featured more examples of most of the models in the driver-only class plus a solid line-up of Porsches. For good measure it also attracted a Hyundai Excel and in a blast from the past, two examples of the Ford 105E Anglia.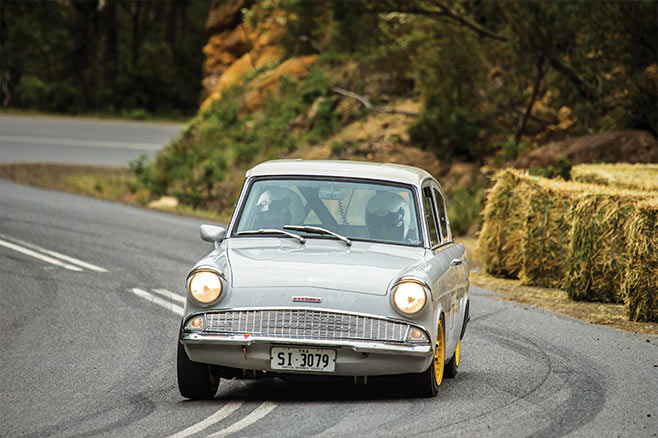 The 'magic' combo of Malcolm Ward and Charlie Hughes in their Ford 105E Anglia
After a race accident brought an early end to the competition in the afternoon results were declared based on the runs already completed. Outright honours for 2015 in the Hillclimb class went to Hobart's Jamie Lonergan with a 4m 51.1s fastest run in his 1989 Nissan Skyline GT-R.
In the Tarmac Rally class the Launceston duo of Adam Garwood/Cameron Reeves claimed victory with a 4m 46.8s fastest run in their 2008 Porsche GT3 Cup car. Garwood is all of 17 years old.
As the heady wafts of high-octane fuel and burning rubber began to drift away restoring the mountain air to its former purity, plans were already underway for the 2016 event.
Visit Autocorsa's website for more info on the Poatina Hillclimb and other targa-style events.
MEET SOME OF THE ENTRANTS
Driver: Peter Roberts (Tas)
Navigator: Beau Starritt (NSW)
1992 Nissan Skyline GTS-T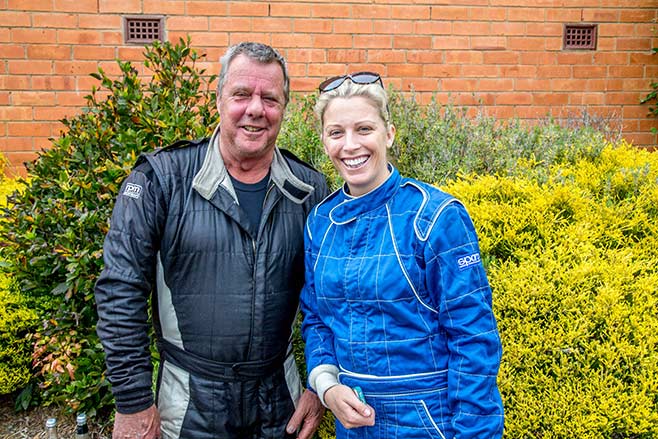 "After about 20 years of navigating, including for drivers like Paul Stokell, about four years ago I decided to buy my own car.
"The Skyline had done two Targa Tasmanias before I got it and since then it's done two more plus two Targa High Country events.
"There's nothing particularly unique about it but it is reliable, light and its good on tyres – and you need that for tarmac rallying.
"Most of the work was done by Ben Henson out of England, who is a good friend of mine, but these days Boost Automotive in Launceston looks after it.
I don't think it will ever be a winning car but I like to keep in the top 10 of my category in every event that I do."
"I have had always wanted to do a rally with one of my children so I was pretty excited when Beau showed interest a couple of years ago.
"This event was her first and these one-day style formats are a good way to introduce newcomers to the sport.
"Even though we had a ball, it was probably a one-off for the reason that she has a young family back home in the Riverina. Having said that since the event she keeps texting me saying she's hooked – so anything could happen really."
Driver: Warwick Hughes (Tas)
1983 Alfa Romeo Sud Ti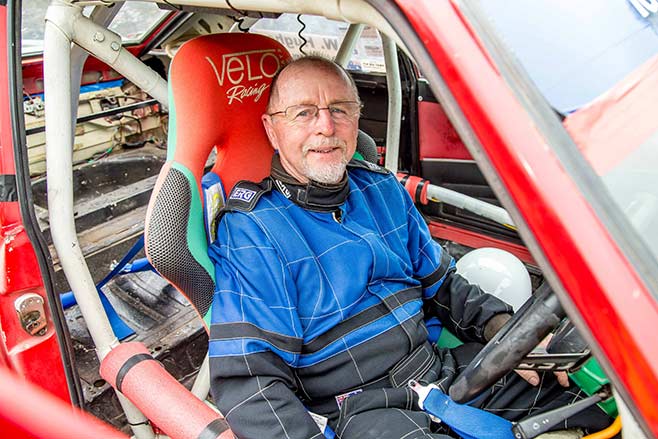 "I've been motor racing for about 50 years and this was my last event. It's definitely the people I will miss the most in my retirement. And the adrenalin. I love putting my head down and having a go and being the underdog.
"My first race was back in 1965 in a Mini 850 at a hillclimb at Baskerville Raceway, and I lost it on the second corner. It didn't do much damage but I had to hide it from my dad when I got home. In those you days you had to get your parents' permission to race if you were under 21, and I was only 17."
I came back to rallying in 1995 when I did my first Targa Tasmania. We did four events back-to-back.
"My Sud's very well modified, with 44mm Webers, with a couple of very nice cam shafts and I lashed out and got a dog box built for it. Jamie Lonergan at Autocraft in Hobart built the engine and the gearbox for me.
"I love that it's so advanced for its age. I am just always so gob-smacked about how good it must have been in its day – it really punches above its weight."
Driver: Kerry Luck (Tas)
Navigator: Adam Colgrave (Tas)
2004 Porsche 911 GT3 RS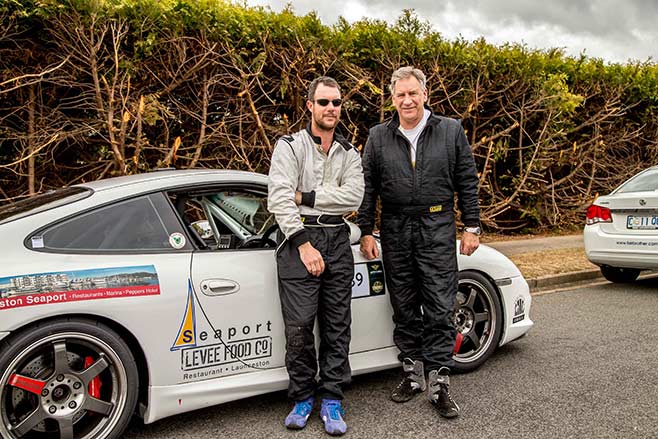 "I got myself a 2004 Porsche 996 GT3 RS back in 2012 and drove in that year's Targa Tasmania, which was a horrid time. The car wasn't set up properly and while it had been my dream to campaign a 996 in Targa – it just wasn't what I expected.
"A front running competitor, Michael Pritchard, let me take his 911 GT3 RS for a drive after a Targa event one year. It did everything I thought a Porsche could do and at a reasonable speed, it wasn't too sophisticated for my level and it didn't want to throw me off the road.
"Michael rang me up one day and asked if I was interested in buying it – and it went from there.
"Anyone could jump in this car and drive quickly in it. I think anyone that puts on a helmet has a competitive streak and I like to get within about 2-3 seconds per km of the fastest guys.
"These cars are slightly underpowered but you can drive them hard and it's still very rewarding. They just do everything right and make an ordinary driver like me, look extraordinary."
"The Poatina Hillclimb is one of those very special motorsport events. And as someone who has been doing these types of events for 25 years, I reckon it will be the pinnacle of all hillclimbs in the country."
"Adam is my nephew-in-law. He first did his time as service crew in a few of my Targa campaigns. When I asked him if he wanted to jump in the seat and he didn't hesitate. He's got a very good mechanical knowledge so it's a good little partnership."
Driver: Adrian Hodgetts (Tas)
Navigator: Sonia Hodgetts (Tas) 
1970 Datsun 240Z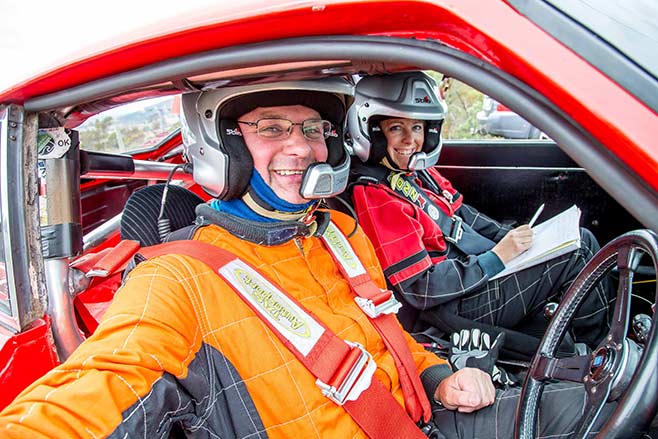 "It's the 30th right-hand drive version of this car ever built. It's had a few owners over the years and has run and won a few Tasmanian rallies. It was built as a serious contender, with all the best bits. Its first event was the St Helens Rally on gravel in 1989.
"We've owned it since 2008 and we bought it from the partner of the late and great Roger Brownrigg who is a legend in Tasmanian rallying circles. We started work on it straight away. It took us about five years to rebuild it and we started racing it in 2013. I restored it with the help of a good group of mates: Lee, Roger, Luke and Zach."
"This is my 20th motorsport event. Sonia and I have done four events together including one on gravel in our "Datsun 1600, which has always been a circuit car but we turned it into a gravel car this year."
"These types of events are a lot of fun and are challenging. It's a bit of an adventure and one I am proud to share with Sonia."
"Navigating was a bit nerve wracking to begin with," adds Sonia. "Our first tarmac event was last year's Poatina Hillclimb. We got to the top and Adrian was swearing and cursing. I thought I had done something really bad. Turns out he was just angry at himself for the way he drove!" I thought it was my navigating and that it was all going horribly wrong!
"But it's fun, I trust Adrian's driving. He's fast and smooth and I don't feel under too much pressure. If I stuff up, I stuff up."
---
Sign up to our free weekly newsletter for more unique car reviews and features plus see the latest unique and classic cars for sale.
Subscribe to Unique Cars magazine
- Print edition
- Digital edition
Unique Cars magazine Value Guides
Sell your car for free right here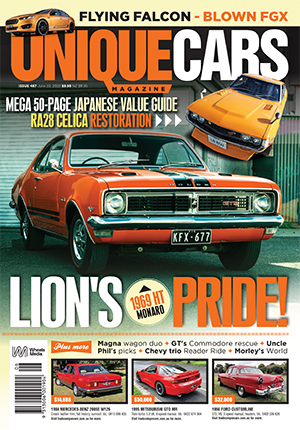 SUBSCRIBE TO UNIQUE CARS MAGAZINE
Get your monthly fix of news, reviews and stories on the greatest cars and minds in the automotive world.
Subscribe