Targa Tasmania 2014: Regularity
---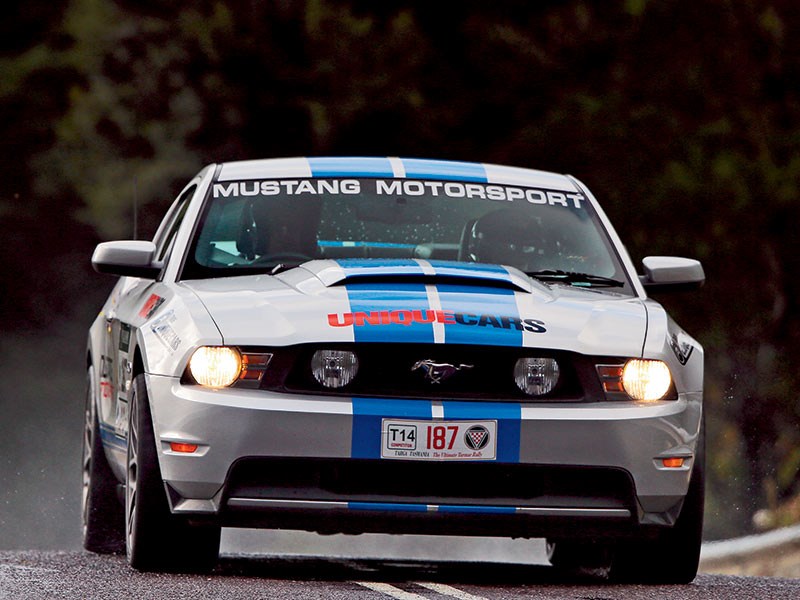 Targa Tasmania 2014: Regularity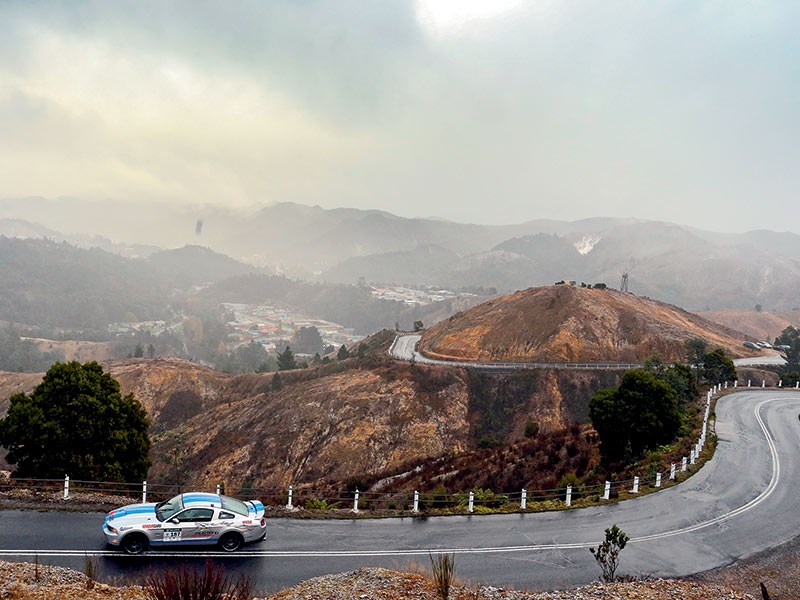 Targa Tasmania 2014: Regularity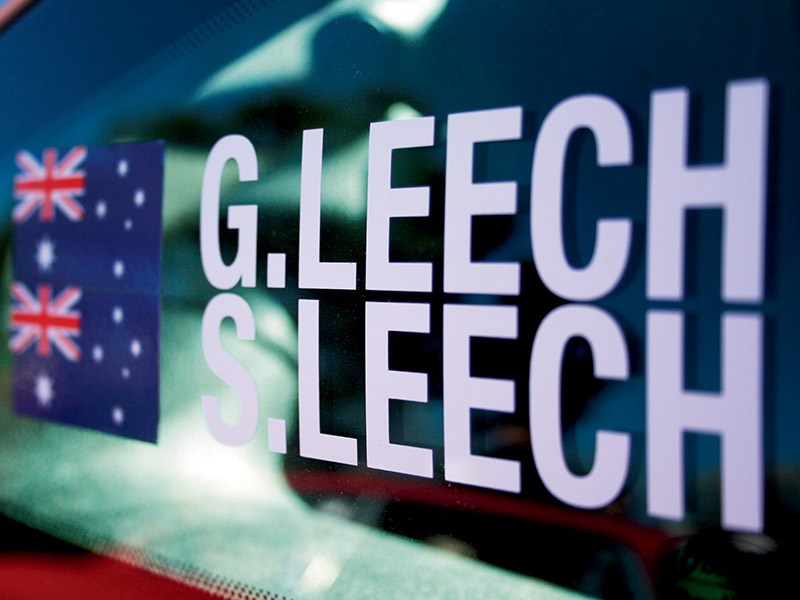 Targa Tasmania 2014: Regularity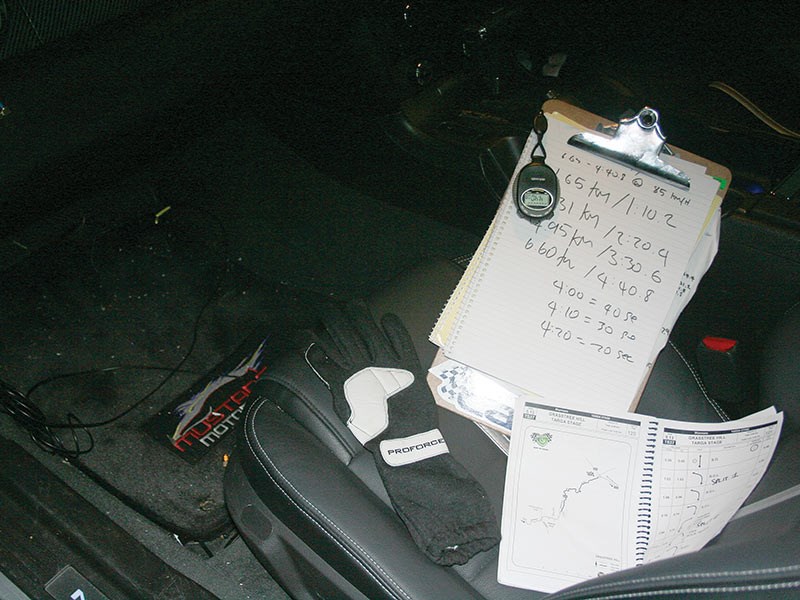 Targa Tasmania 2014: Regularity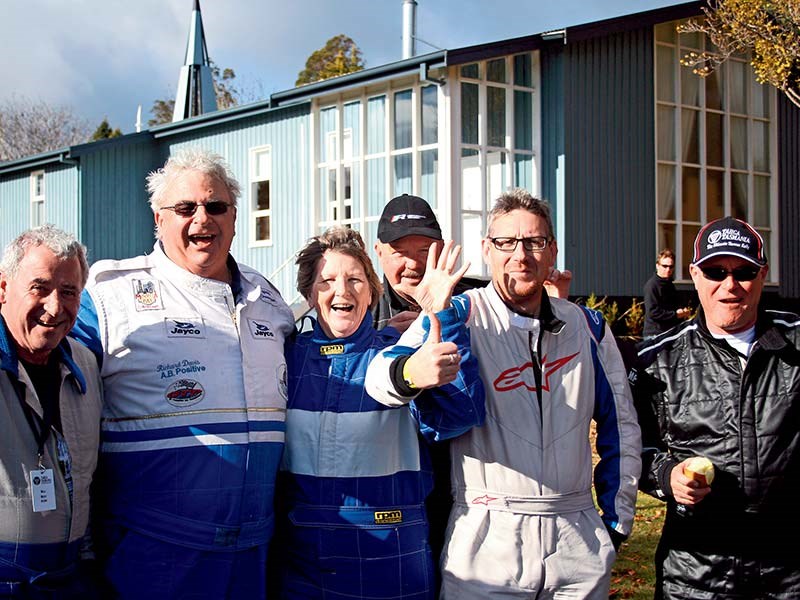 Targa Tasmania 2014: Regularity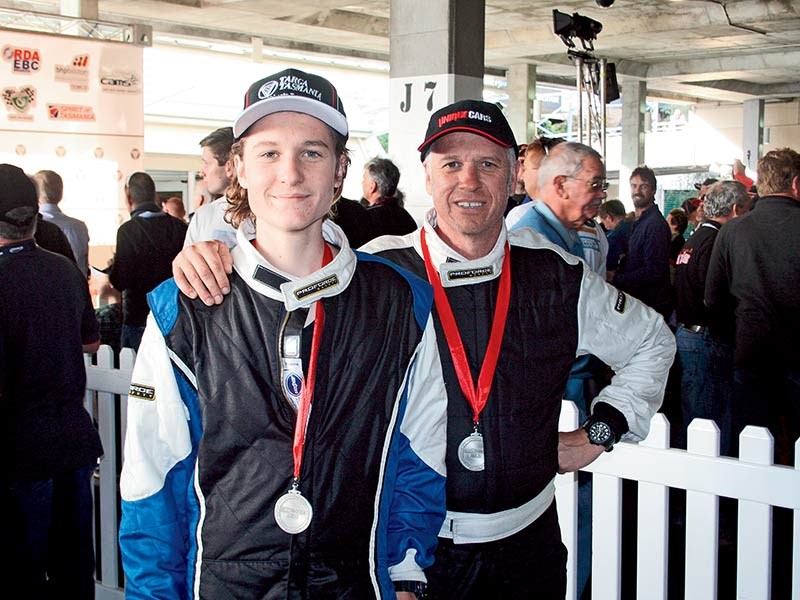 Targa Tasmania 2014: Regularity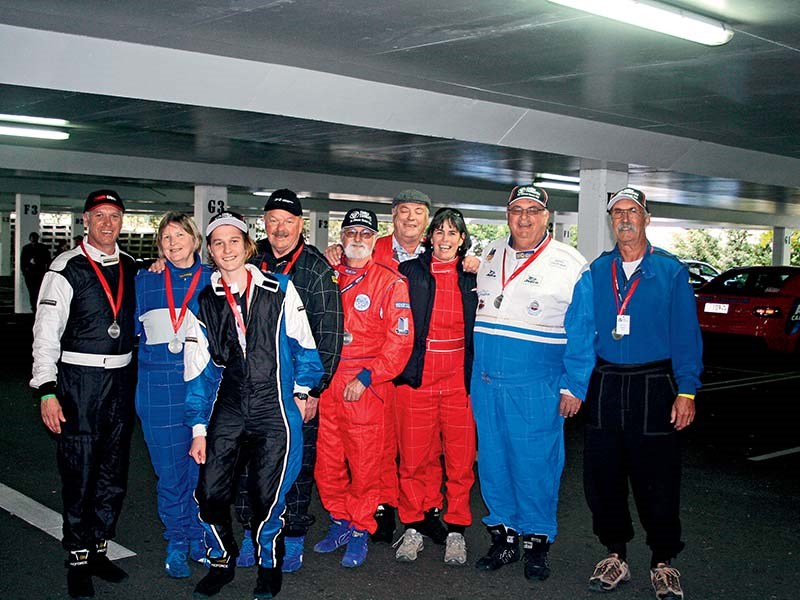 Targa Tasmania 2014: Regularity

Editor Greg Leech and son, Spencer, fire up a very warm pony to take on Targa Tassie. Fun? You betcha...
Targa Tasmania 2014: Leech's regularity
LIKE CLOCKWORK
Targa Tasmania. Yep, those are two words, that, when said together, carry huge gravitas among revheads, on a global scale. And I'm no different. I had completed the Targa Tasmania Tour back in 2009 which only served to deliver me of a powerful hunger for the real thing.
So, when Craig Dean from Mustang Motorsport offered me the chance to pilot a 2012 5.0-litre GT Mustang for the 2014 event (read more here), well, let's say I gave out a very loud 'Yessss', after hanging up the phone.
Now, I did a bunch of rallying back in the '80s (famously tossing a perfectly good Pinto-powered Escort into a river), but my motorsport history is pretty limited. I really wanted to get involved in Targa in a competitive way, without the white-knuckled hysteria of full-noise competition. Enter Targa Tasmania's Regularity class.
It goes like this.
Regularity competitors cover the entire course, and are bona-fide entrants. In short you come under the same infrastructure as the other entrants. It's fair dinkum, is what I'm trying to say.
The idea is to cover the stages in a prescribed time, which is predetermined and delivered to the teams prior to the beginning of the event. The whole deal is limited to speeds from 30km/h to 130km/h. Go too fast or too slow and there are penalty points. If you arrive early, you can't just slow down and stopping is not allowed, and you can't go ballistic if you are struggling to make the time. Well, you are not supposed to anyway...
The times range from easy-to-get, to pretty damned difficult, resulting in plenty of opportunity to drive very hard indeed. Let me tell you, being limited to 130km/h doesn't have any effect whatsoever on a wet Queenstown Stage. Yes, you are on the case in a big way, and often.
Craig had prepped the car well. The rigours of Targa Tassie on a road car, even at Regularity speeds, are severe. If you think you can just roll along in a road car, well, I reckon you run a good chance of not completing the distance. It's bloody hard on the hardware.
To this end the car had been fitted with Ford Racing suspension, 2013 Shelby forged wheels (19 x 9.5in), some super sticky BIG rubber, (Michelin Super Sport 285/35ZR19), 2013 Shelby six-piston Brembo brakes, a JBA exhaust and an LSD with a 3.31:1 ratio. All sensible, and all things I definitely wouldn't have wanted to be without.
Navigating was my 17 year-old son Spencer. He's a rusted-on revhead (what choice did he have?), and he rates it as one of the best things he has ever done.
The navigator is decidedly busy in Regularity. On top of calling the road and its inherent cautions, he has to watch the time, work out distance and calculate whether you are going to arrive early or late. It's a busy job and I would say that the regularity nav has a lot more to do than a straight competition nav.
Yep, every night Spencer sat up splitting stages into quarters (distance and time), writing the maths into his road book and using his calculations to call whether we had to speed up or slow down on the competitive stages. He got that right, and I have to say that it allowed for father/son interaction that I will value forever. We teamed up, and I thoroughly recommend this to anyone looking to do something rewarding and fun with a family member; it is fabulous on that level.
Needless to say, every night was spent expectantly checking the day's updated results, seeing where we were positioned. We peaked fifth, but finished seventh of 16, which was alright considering it was our first go. One thing's for certain. It won't be our last. Yep, I'm building a tarmac rally car. It's like that, Targa. It gets in your blood. Bring on 2015.

*****
More reviews:
> Targa Tasmania 2014: Historic Rallye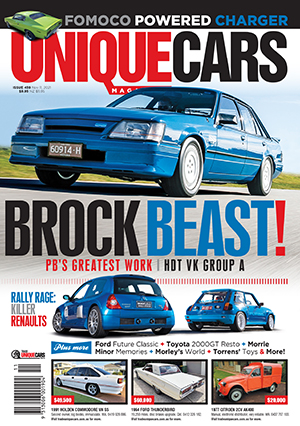 Subscribe to Unique Cars magazine for 12 months and save!
Australia's classic and muscle car bible. With stunning features, advice, market intelligence and hundreds of cars for sale.
Subscribe