Annual SA Volksfest hosts Wolfsburg's finest
---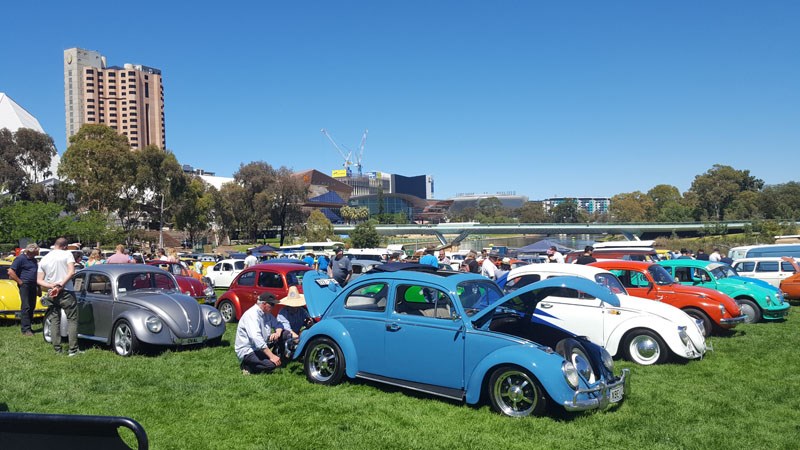 Picturesque Elder Park is central for getting one's bug on.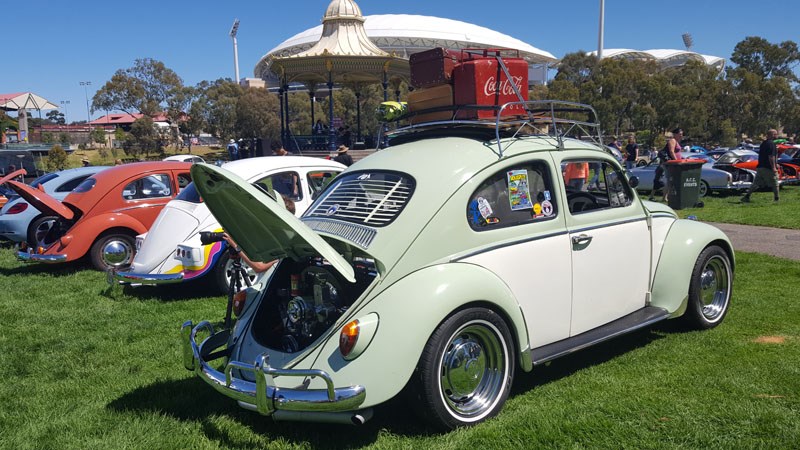 Loved the wheel to stance ratio on this one and that Esky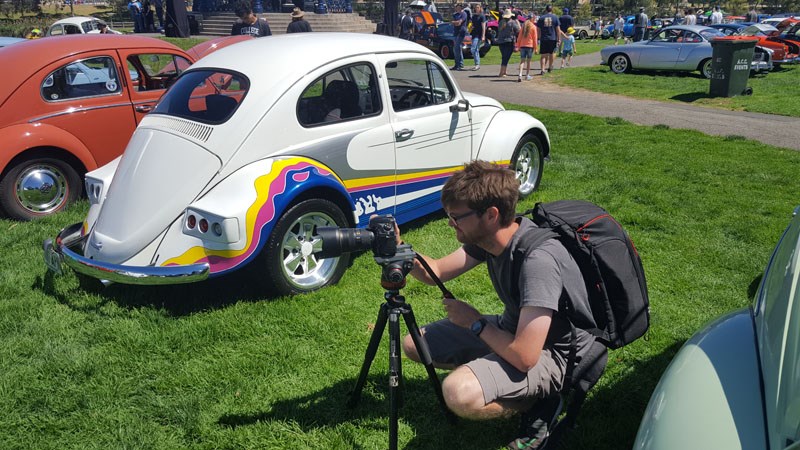 Street Machine photographer Cam became lost and snapped wrong show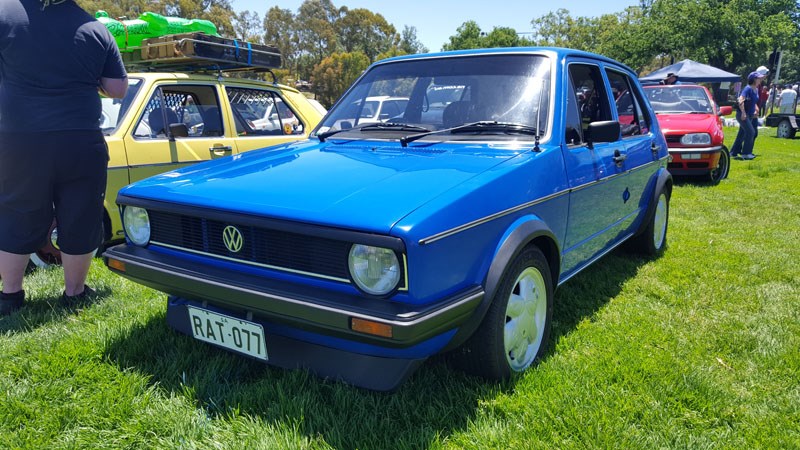 Taylor Andrews wanted Ronal Teddies so badly his mates set up a crowdfunder result instant Ronal Teddies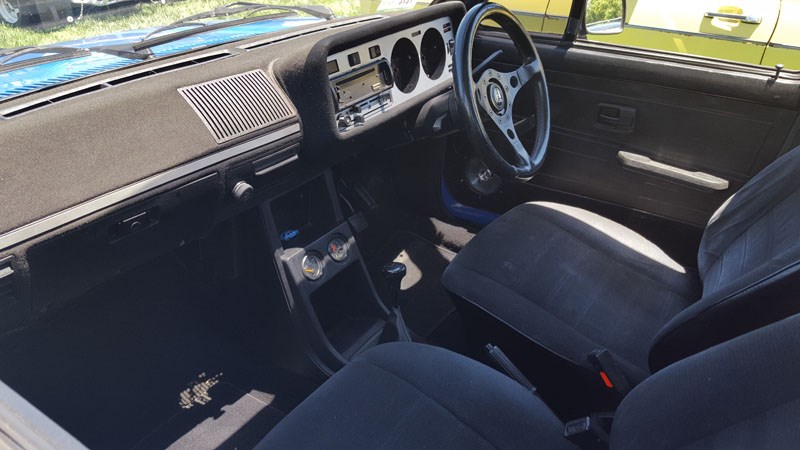 Taylor s blue Mark 1 Golf is pretty clean inside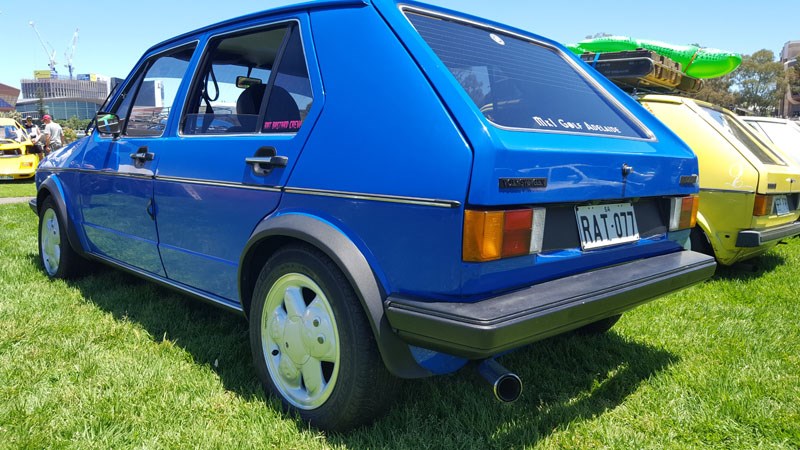 One of Giugiaro s most popular and eduring shapes plus Ronal Teddies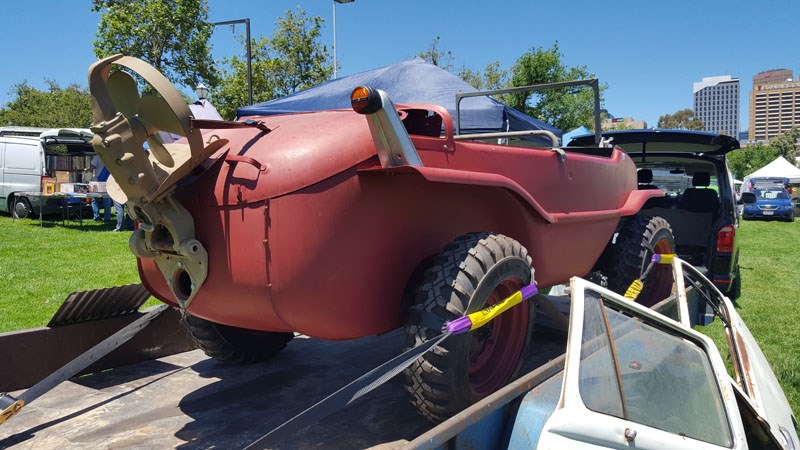 It was pretty special to see a Type 166 Schwimmwagen in Adelaide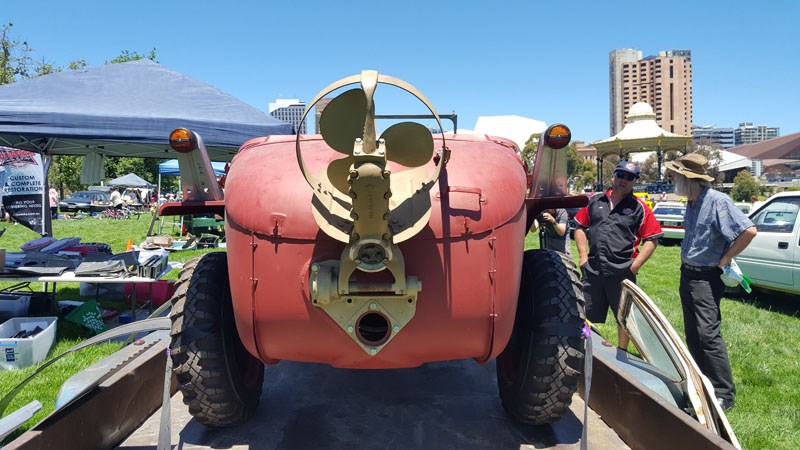 If it had been fully restored it would be worth well over 100k and perfect fodder for leaving the show via the Torrens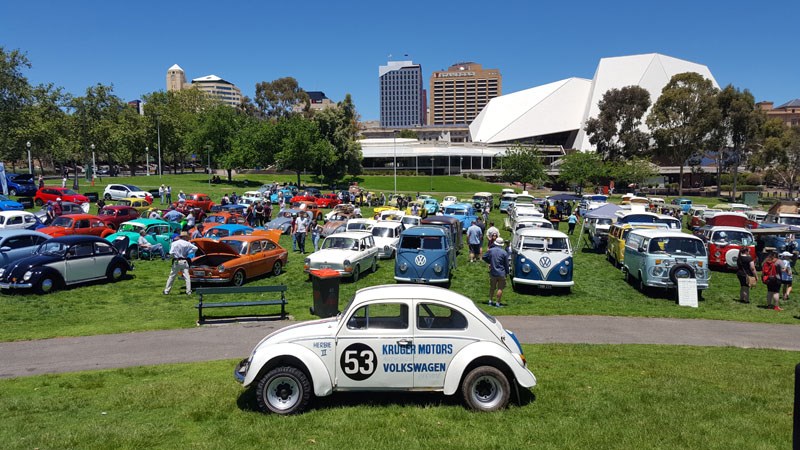 Volkswagens are incredibly reliable and owners seldom pack spares we asked everyone visible for radiator fluid but nobody was car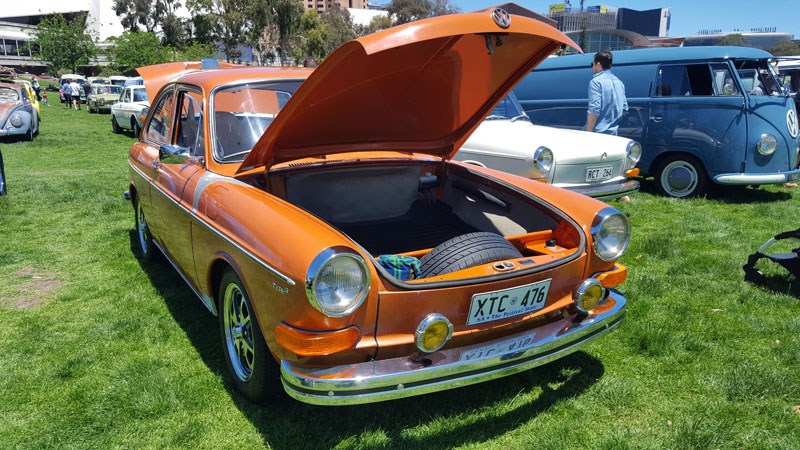 This Type 3 had beaut wheels and cool period driving lights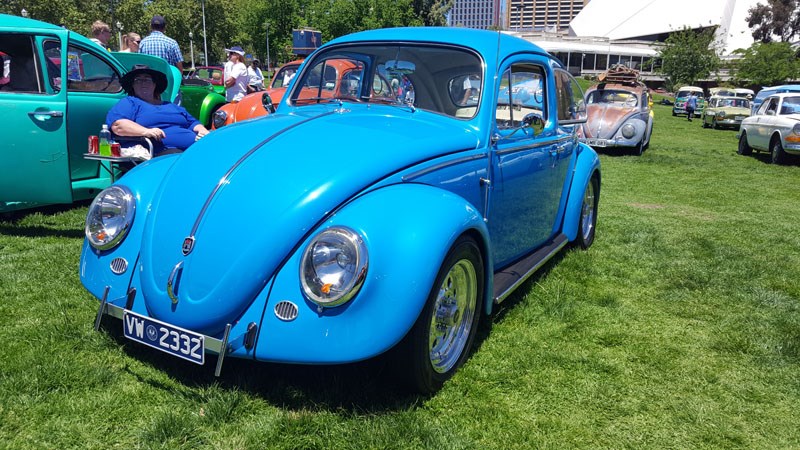 Chrome rear wheel drive and Weldies who says these aren't street machines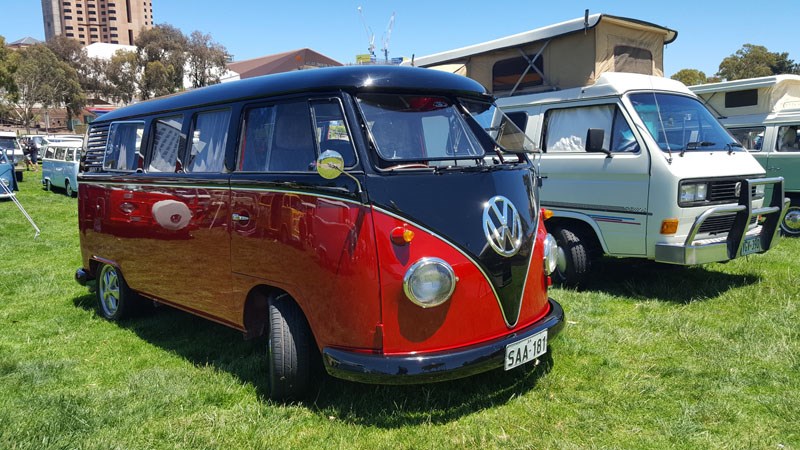 This split window Kombi wasn t just Kombi straight it was straight straight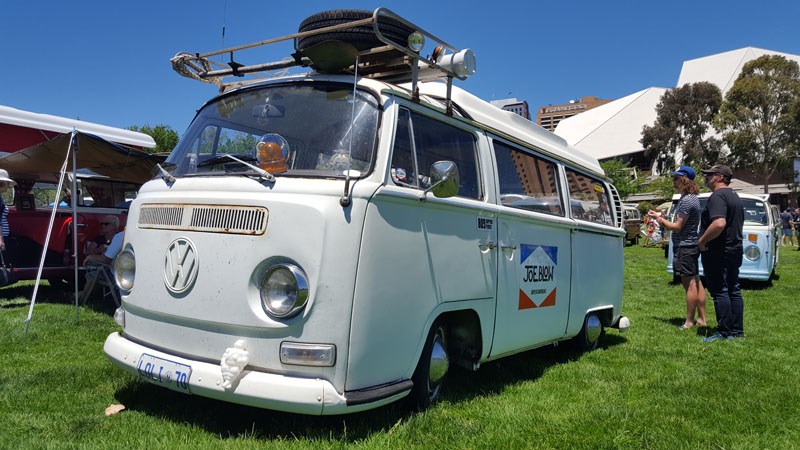 Early bay window low light camper was ultra stanced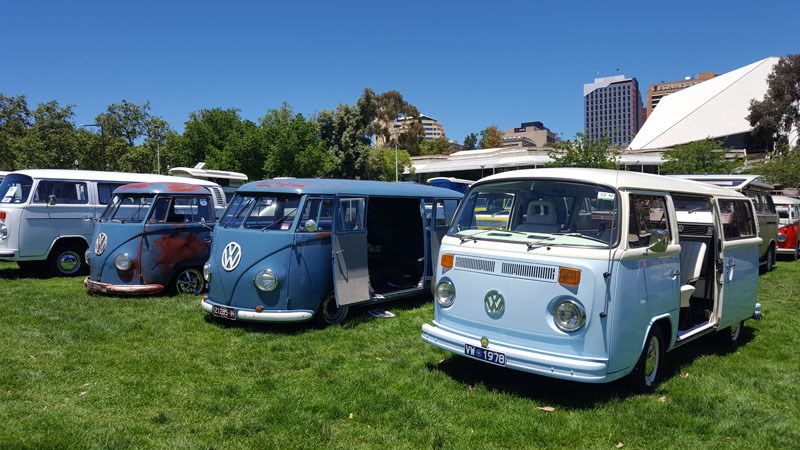 Amazingly Kombis are one of those cars that look perfect both restored or ratty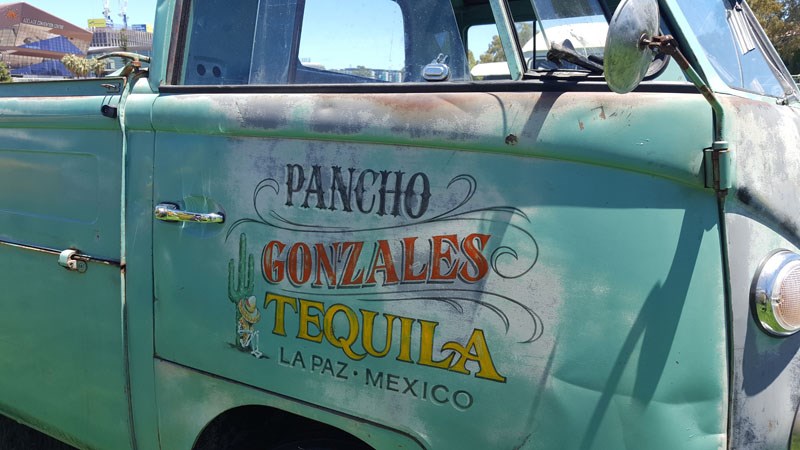 Nice vintage style signwriting on this splitty ute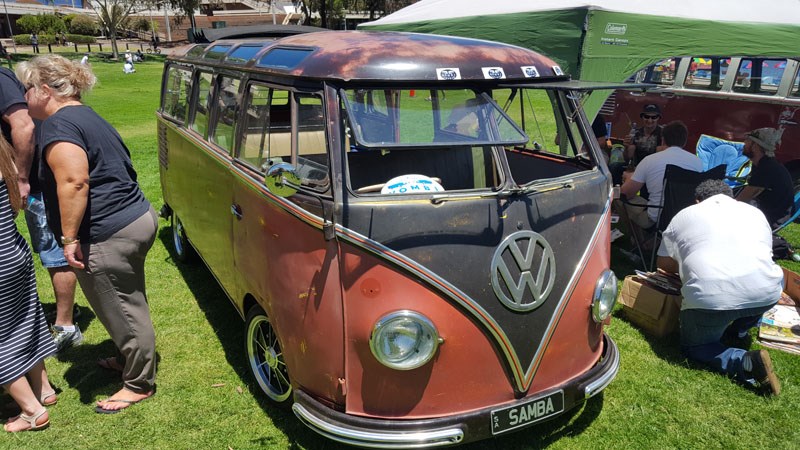 This 23 window Samba is super rare mostly unrestored and is verified as being the oldest RHD late body post barndoor 23 window in existence.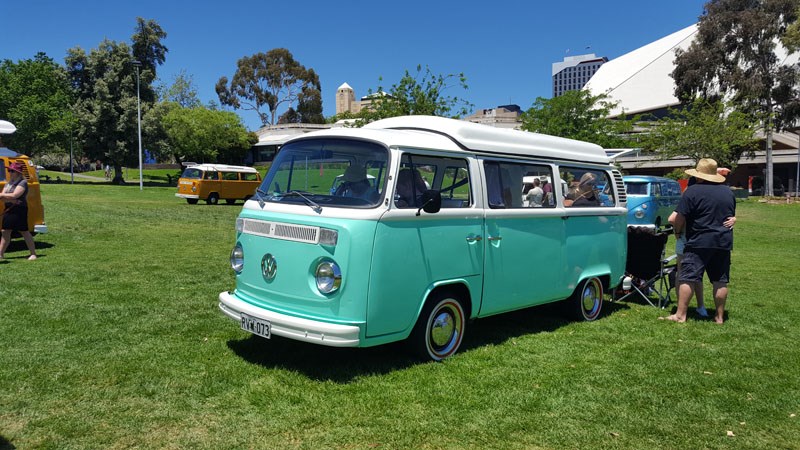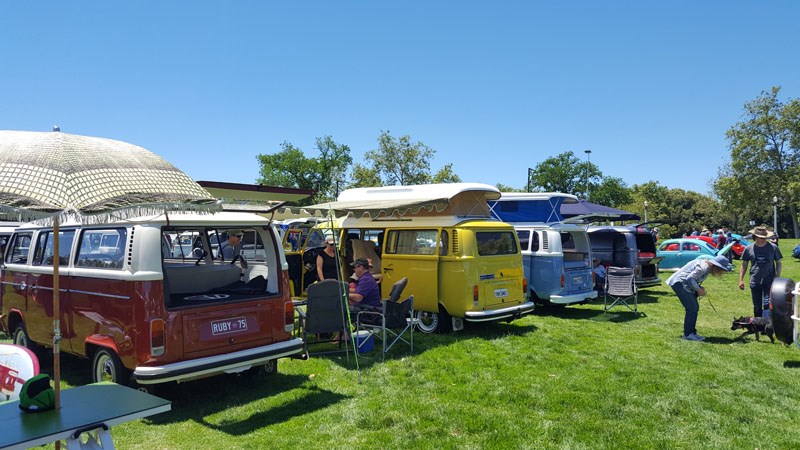 This picture taken in 1975 would have been in a caravan park not a car show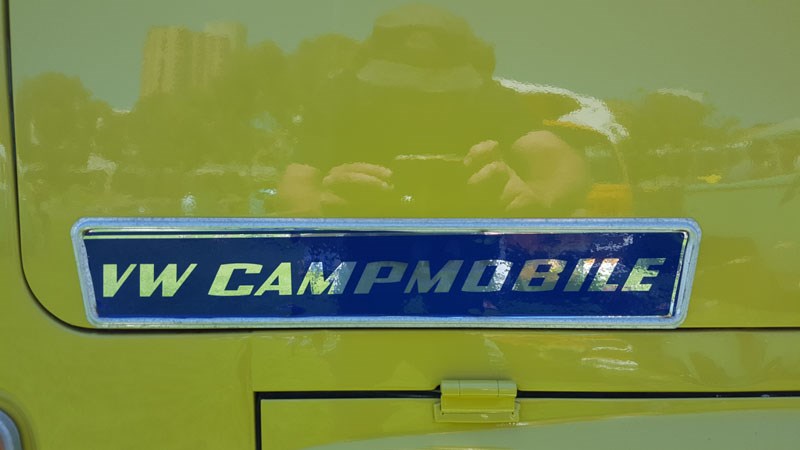 Mein Campt was deemed culturally insensitive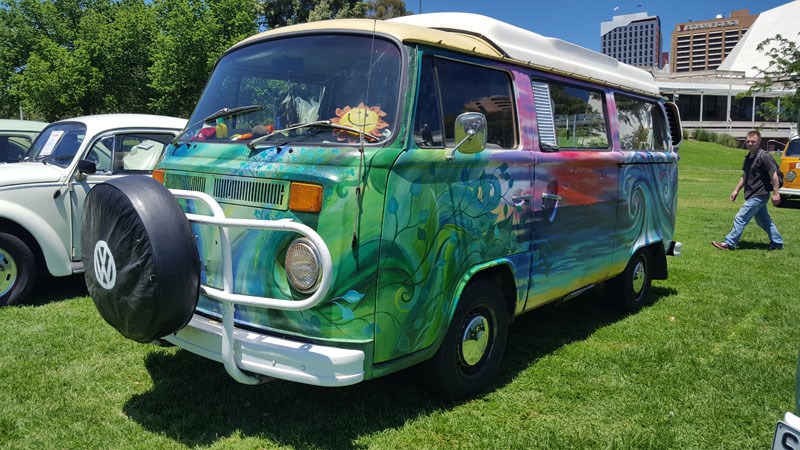 This proper hippy throwback gained plenty of attention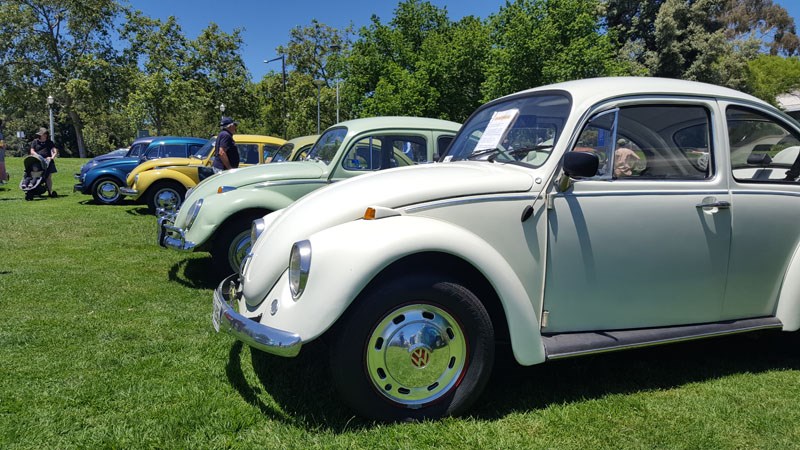 The beautiful and subtly nuanced nose of the populous VW Beetle how can 21 million people be wrong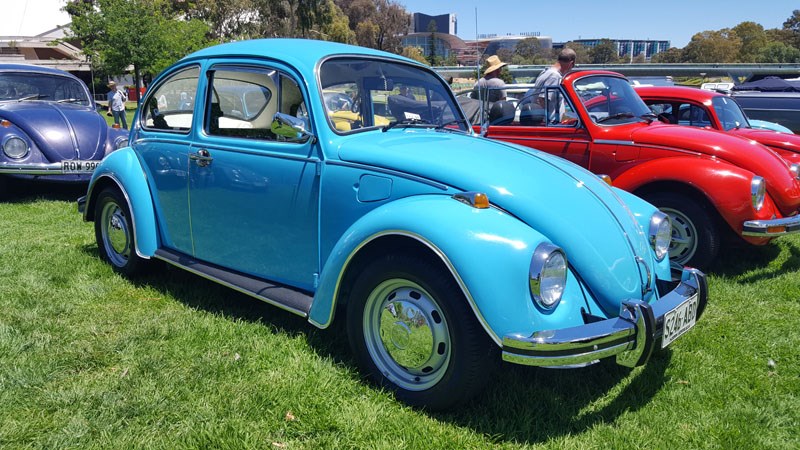 This 1976 Beetle was imported from Mexico by the owner where his Mum was the first and only owner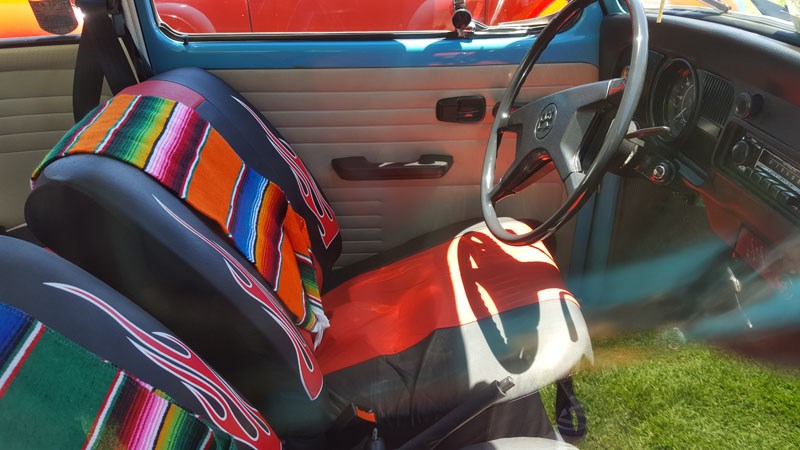 Mexican Beetle looks similar to ours aside from LHD and Mexican blankets of course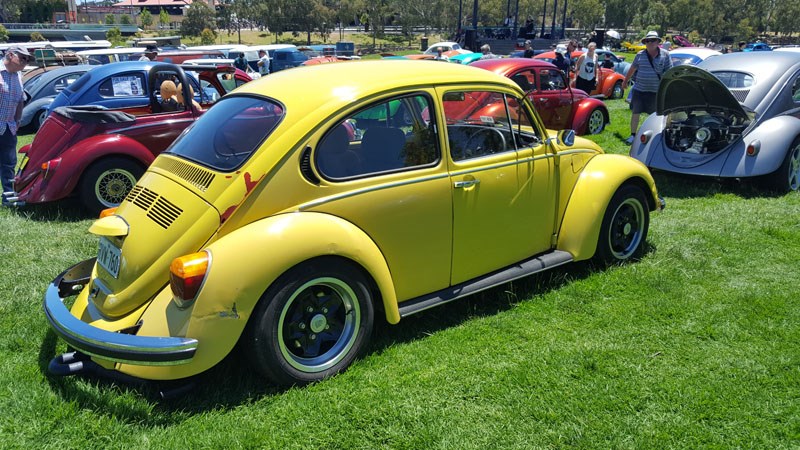 Survivor spec sitting nice on some Porsche rims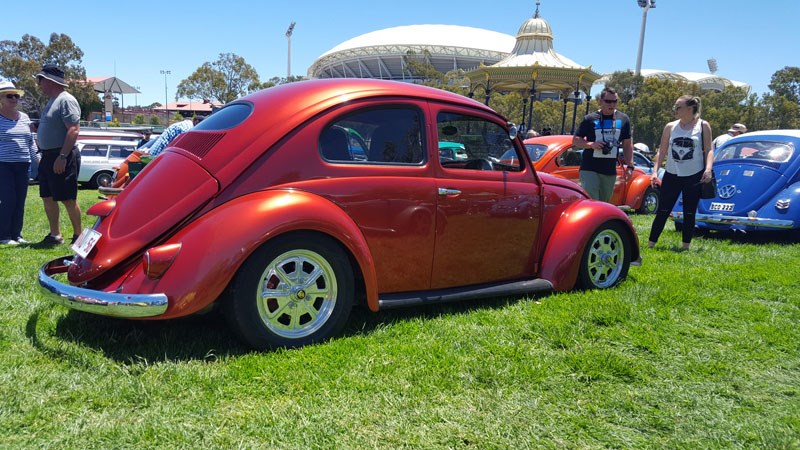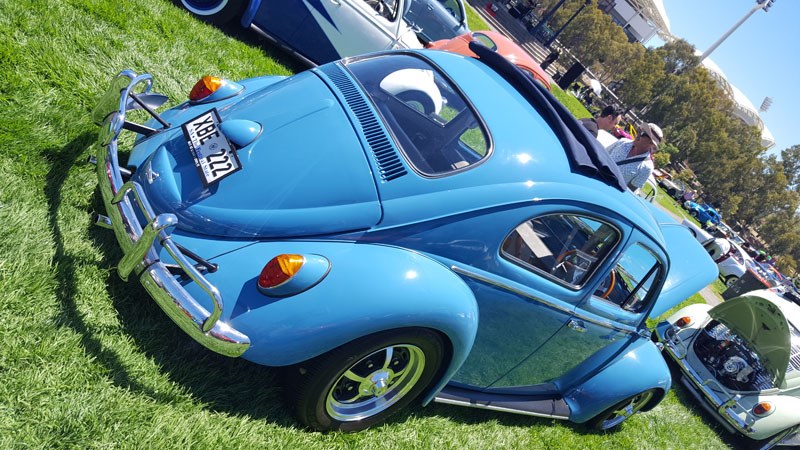 Rollback sunroof and period alloys - awesome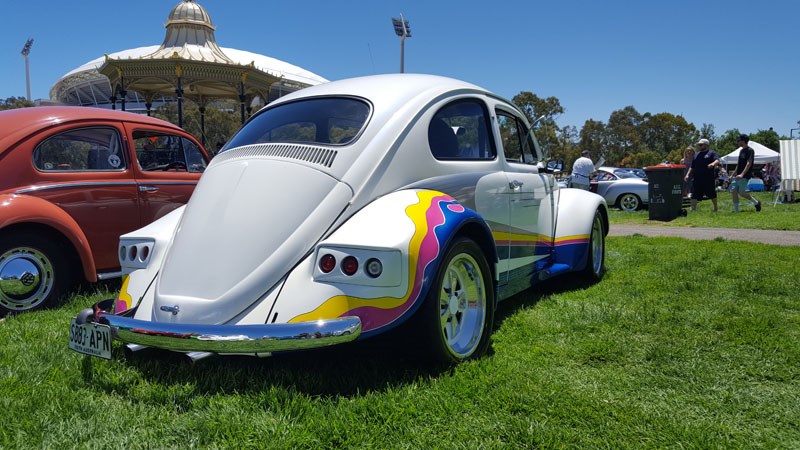 The 90s are calling they want their graphics back - great to see some old school mods still looking fresh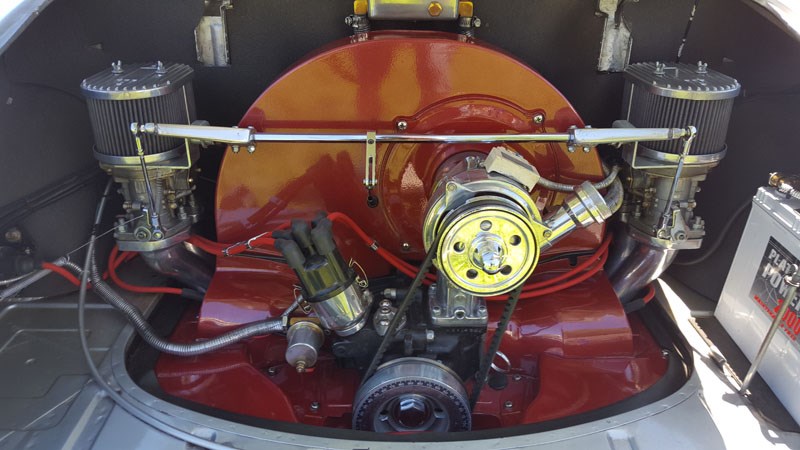 Tidy engine bay in a Karmann Ghia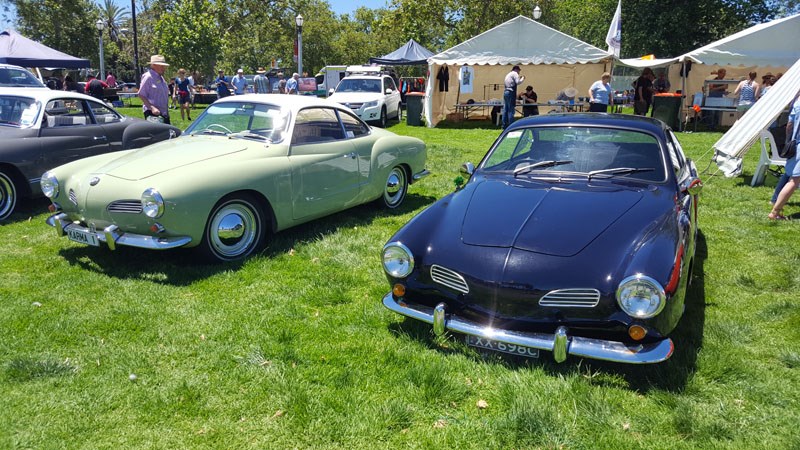 The Karmann Ghia is surely VW's most beautiful shape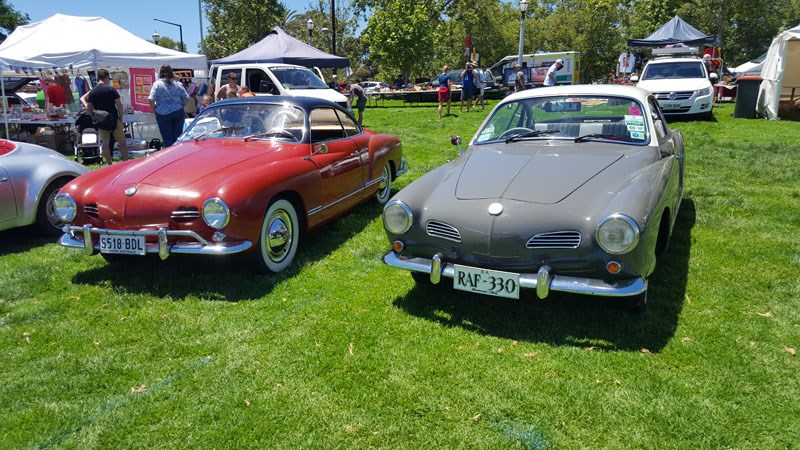 More beautiful Karmann Ghias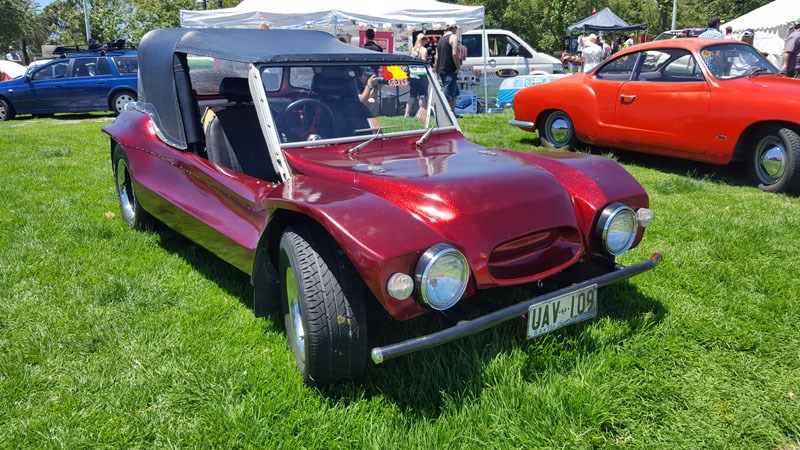 This buggy was certainly different.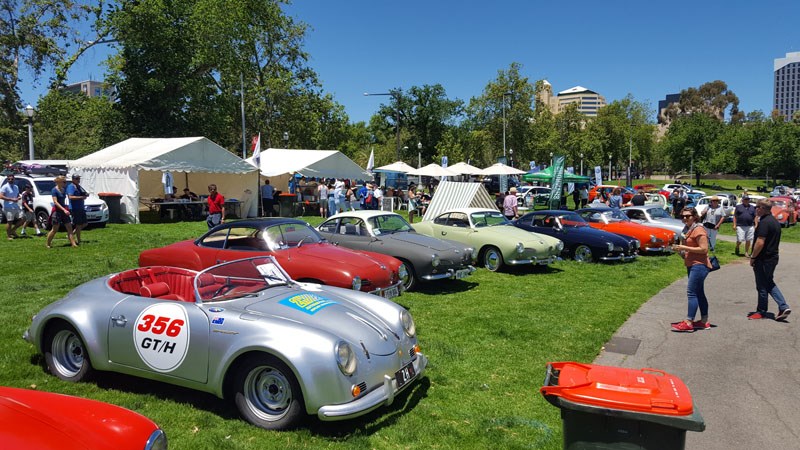 Porsche 356 kit car with a bunch of beautiful Karmann Ghias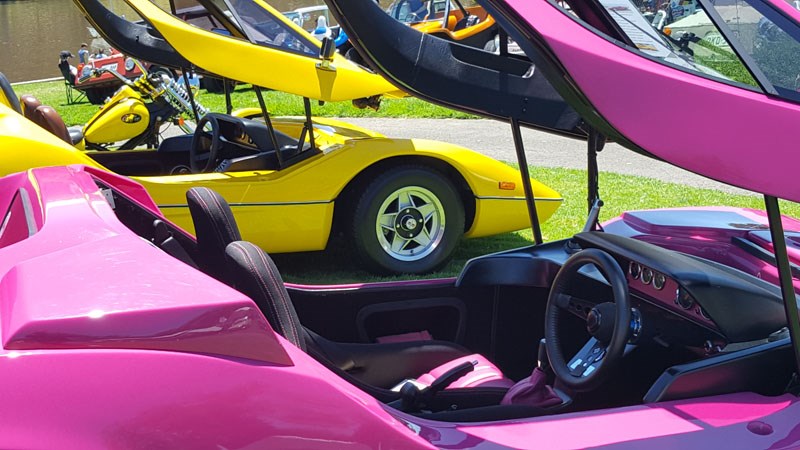 The Purvis Eureka is spectacular in so many ways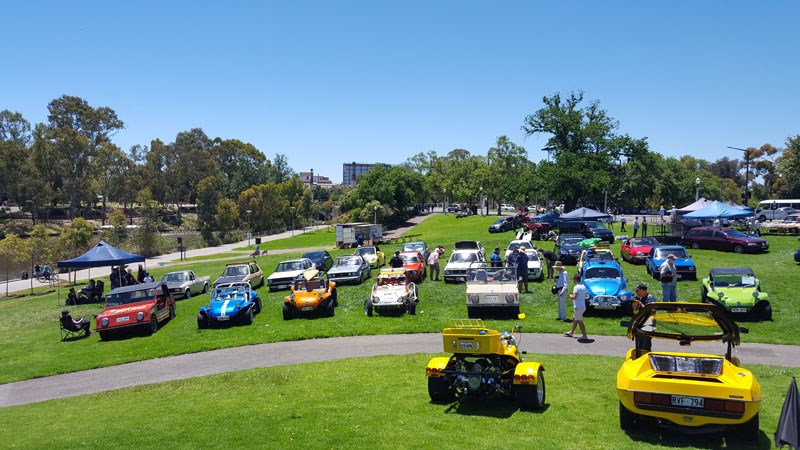 This part of Elder Park housed the freaks and geeks and they wouldn't have it any other way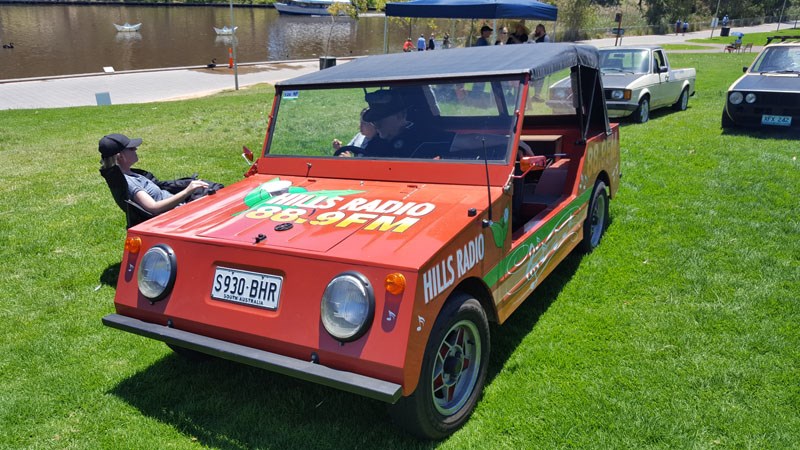 Hills Radio Type 197 Country Buggy looked vintage but the radio station has only been running since 2014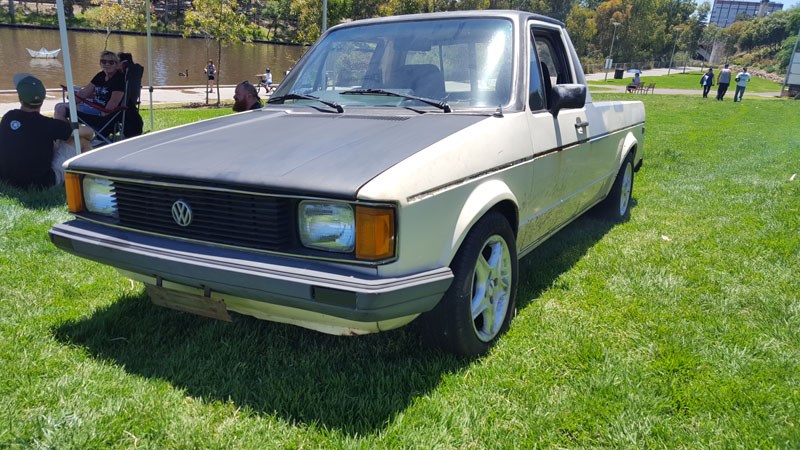 This Type 148 Caddy was a bit of a mystery - it may have come in through South Africa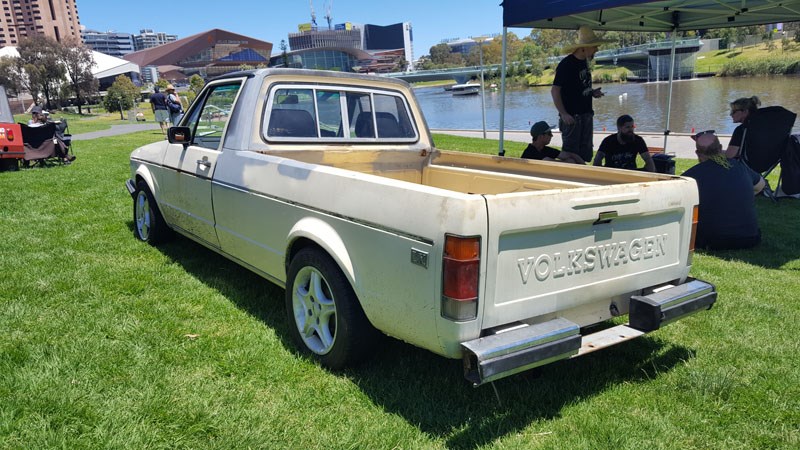 The Caddy was never sold here.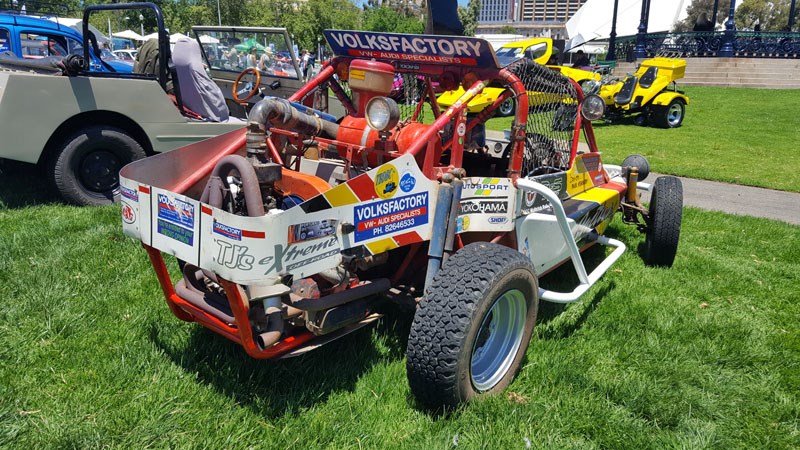 The VW driveline is so versatile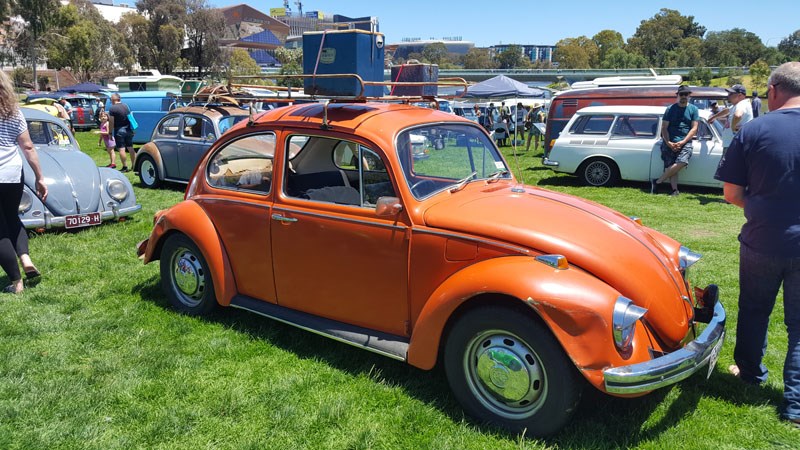 74 Survivor spec with battle scars to prove it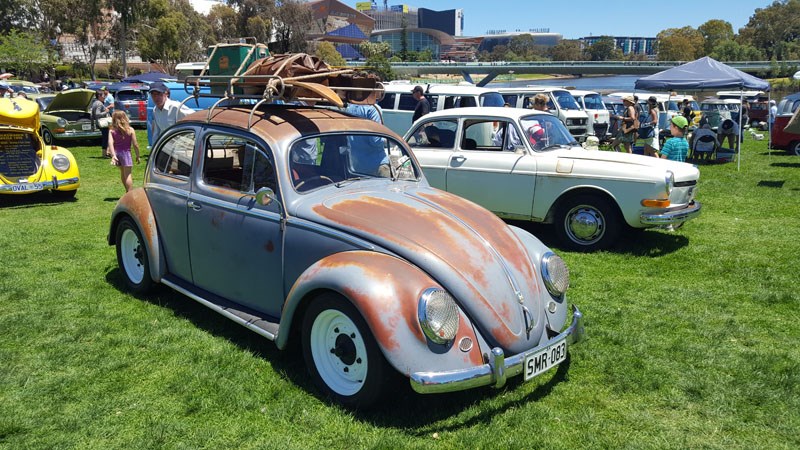 Loving the vintage gear on the roof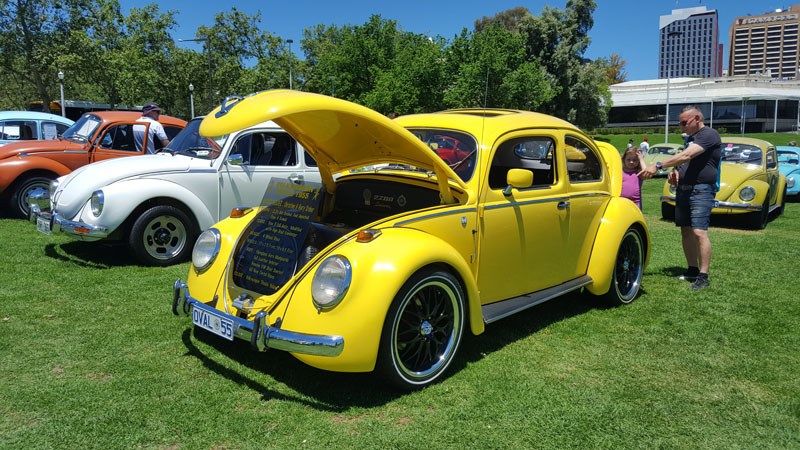 This Oval was heavily modified and exceptionally smooth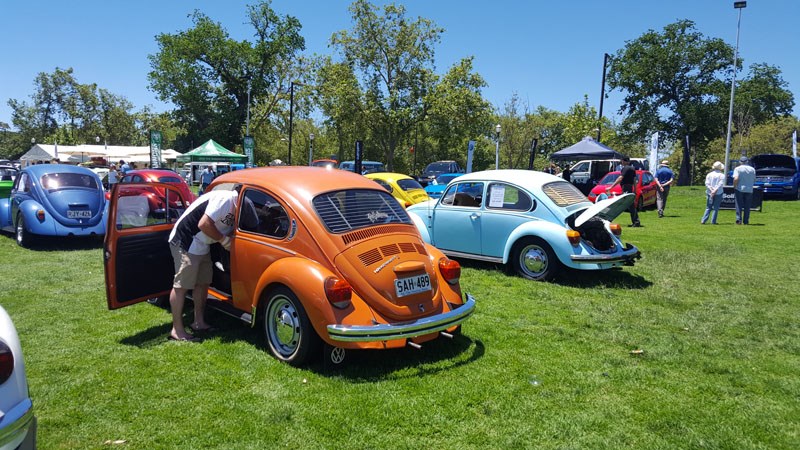 Late bug with the elephant foot tail lights is nice and tidy in a quinessential 70s colour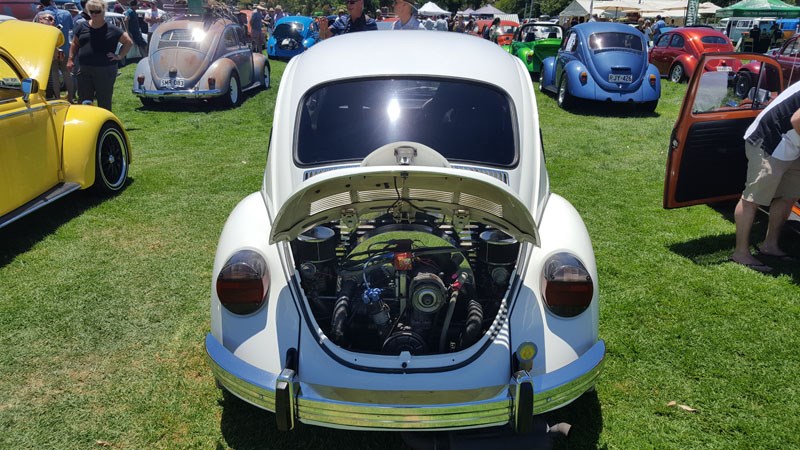 That fan shroud is so shiny it looks like a hole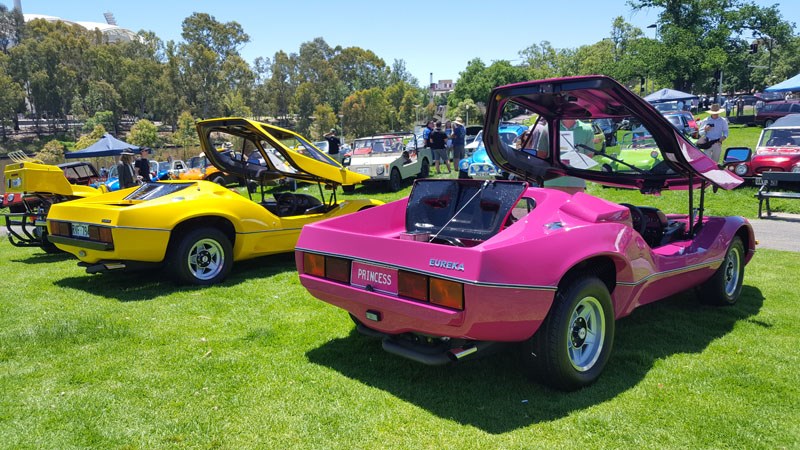 What a cool car although optional aircon would be handy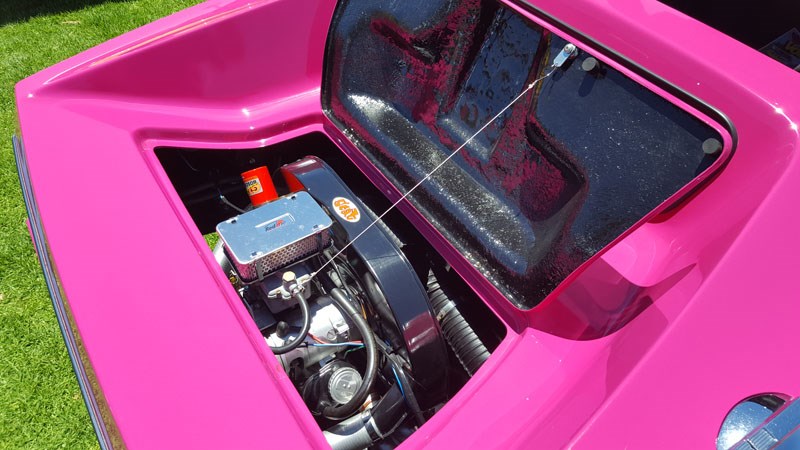 Pink Purvis hid some tiny details

Perfect setup: Kombis, deck chairs, chill view.

Hot dubs, sublime machines
Elder Park, nestled between the Festival Centre and impressive new Adelaide Oval on the banks of the River Torrens and is a beautiful part of Adelaide. But come November, the real spectacle is on the grass at the Volks Enthusiasts Club of SA's annual Volksfest.
To the untrained eye, a tiny portion of Wolfsburg's 21 million Peoples Car parking together might seem a bit repetitive but, like a snowflake, no two are the same!
Add to the Beetle brigade a massive dose of Kombis, a flotilla of Karmann Ghias, a bunch of buggies plus the water-cooled contingent and you've got a great show.
One of the appeals of the VW range is just how versatile their cars are; restored, survivor, modified; any of these genres suit VWs perfectly. A big-dollar resto is fine, but a slammed, rat-spec survivor grabs just as much attention and is just as cool in our book.
Case in point is Colin's Samba bus; far from immaculate and rescued from a wrecking yard, it sports the paint that was applied in 1955. Slammed on period BRM alloys, it is verified as the oldest right-hook, post-barndoor Samba in the world.
Another great survivor parked on the grass is Ricardo's spotless 1976 Beetle. Like Ricardo, it was built in Mexico and was owned by his Mum since new. Recently imported, it remains LHD and is usually displayed with a culturally sensitive sombrero on the roof!
Out in water-cooled world, Taylor Andrews' minty blue Mark 1 Golf rides on Ronal Teddy alloy wheels, specced-up with googly eyes! Another highlight yes, but for us the Schwimmwagen took the cake.
Not yet in running order, we did imagine ourselves leaving the show via the Torrens, putting past stunned picnickers and paddle boaters. A man can dream!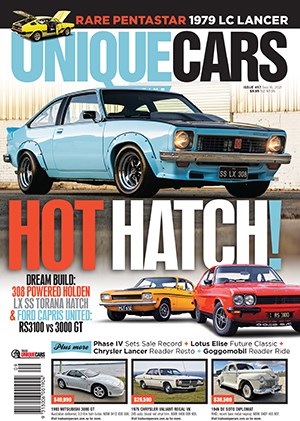 Subscribe to Unique Cars Magazine and save up to 42%
Australia's classic and muscle car bible. With stunning features, advice, market intelligence and hundreds of cars for sale.
Subscribe