Adelaide Auto Expo 2016 gallery
---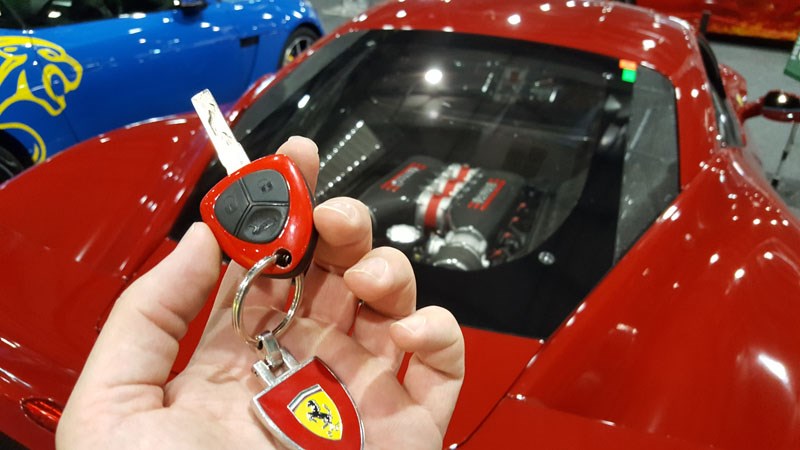 The key to happiness.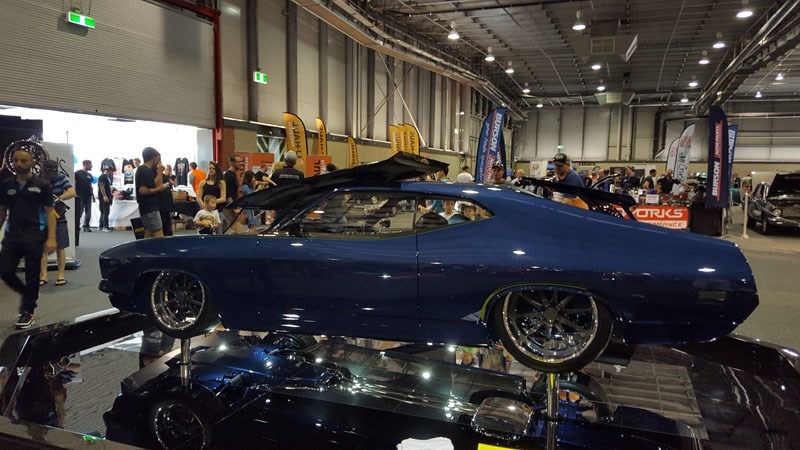 Chris Bitmead's SMOTY-winning XBOSS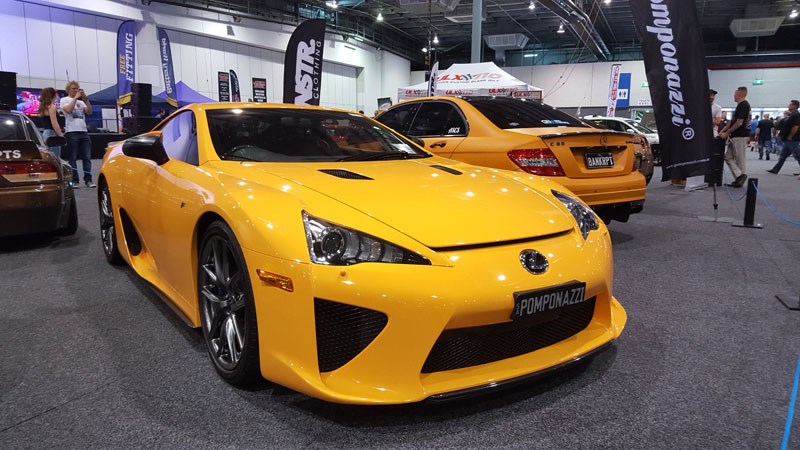 If you've ever heard one start up, you'd know the Lexus LFA is a proper supercar.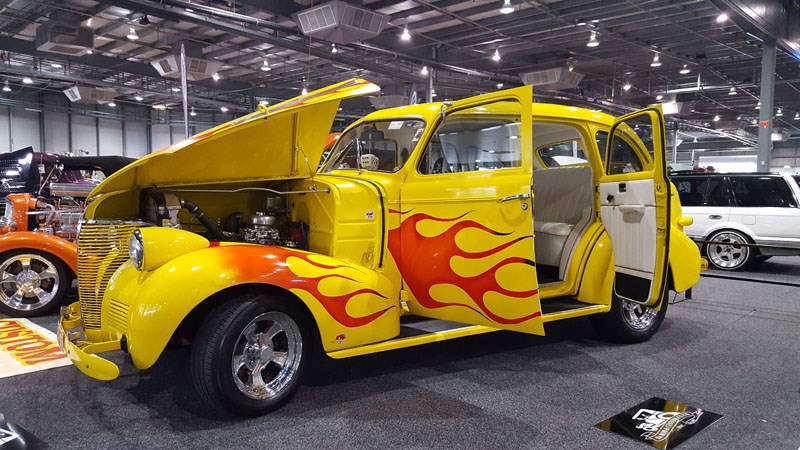 Old-school four-door 1939 Chev.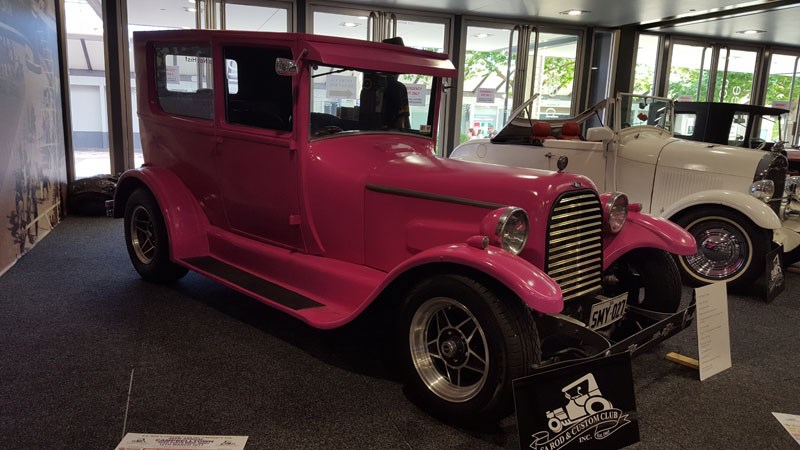 This 1927 Ford Tudor runs a VS Commodore injected motor and 1926 Chev chassis.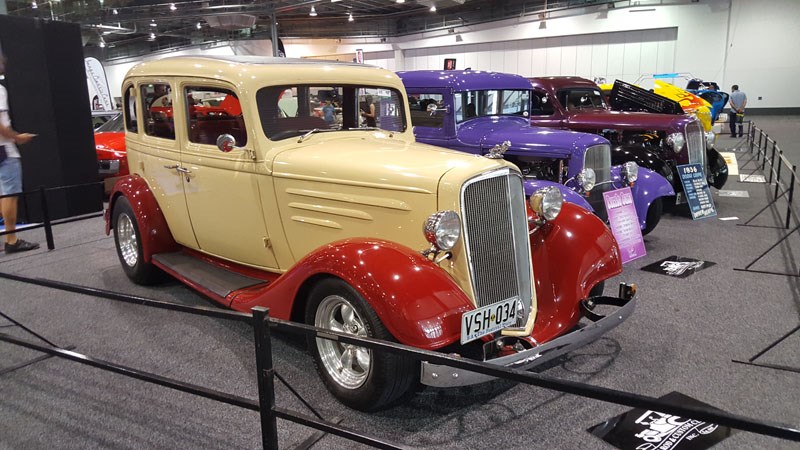 Four door rods scream practicality and fun.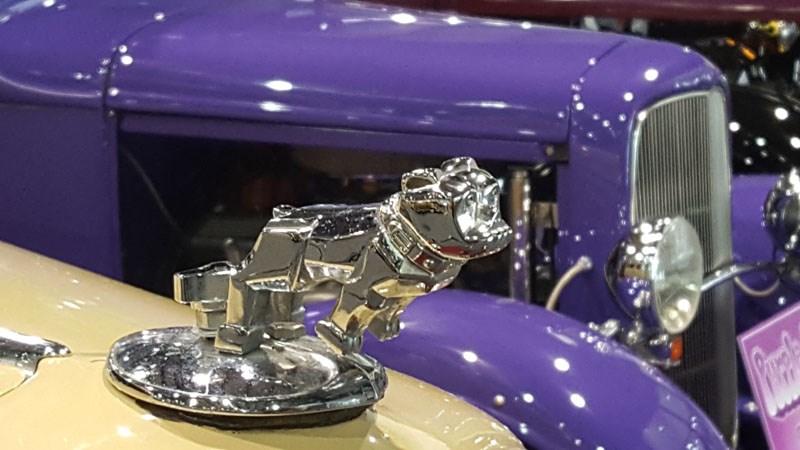 Mack wasn't out of place on this '34 Chevy.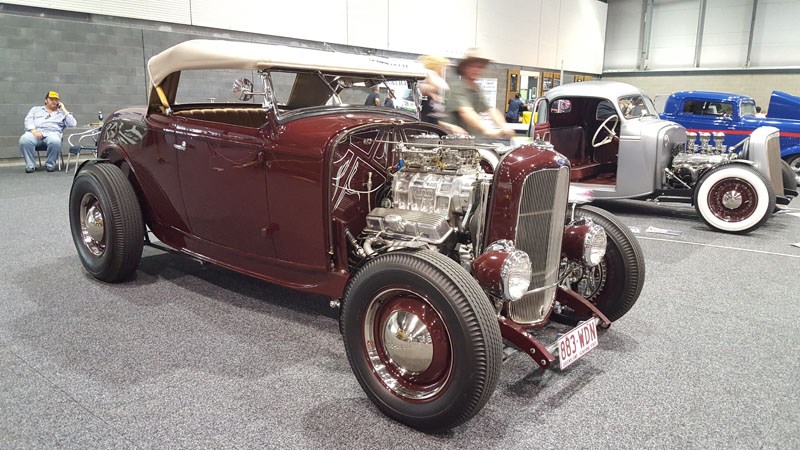 We imagine the '32 hi-boy to be as fast as it looks standing still.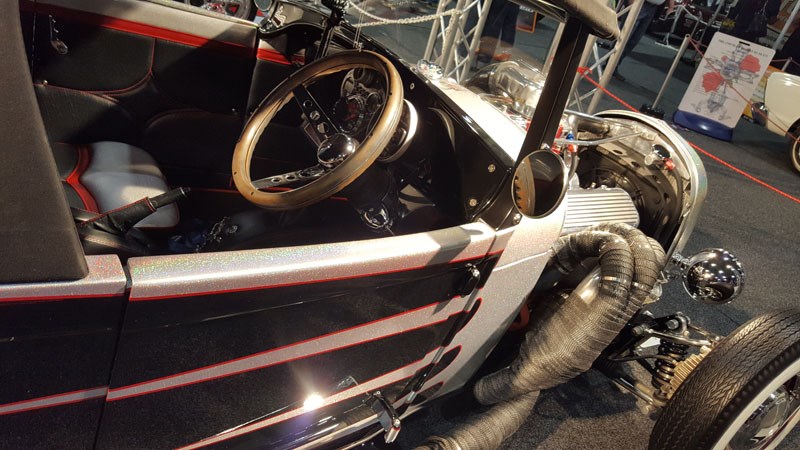 Young gun Jesse Kalb earned 'Best Engineered' for the subtle turbo install on his '27 Model A.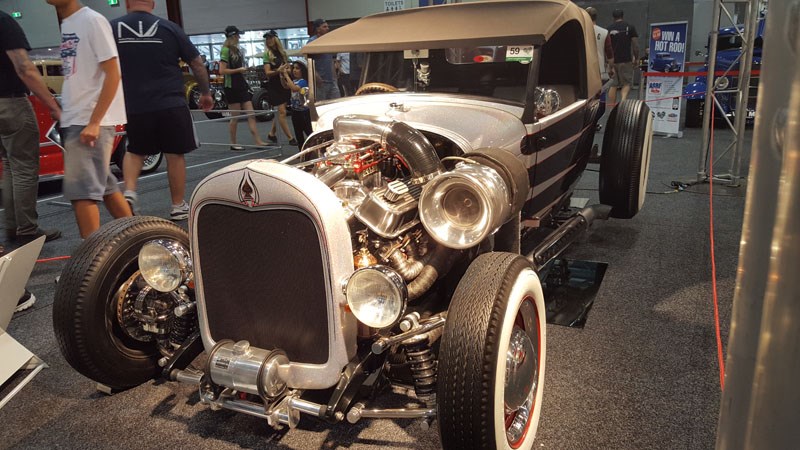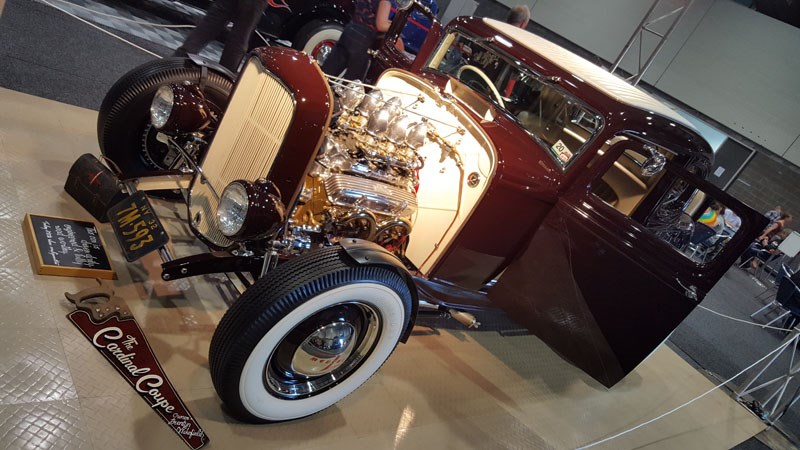 Event MC Brentyn Wakefield brought out his immaculate 'Cardinal Coupe' for the show.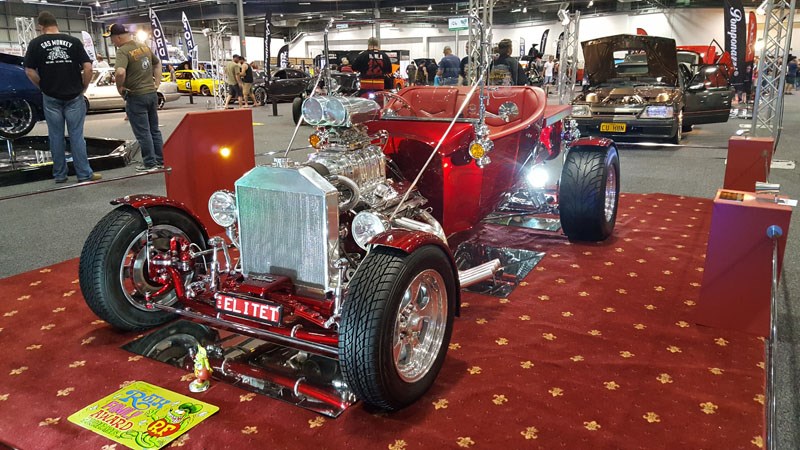 Peter Green's 1923 Ford T Bucket bagged a bunch of awards at 2015 Summernats.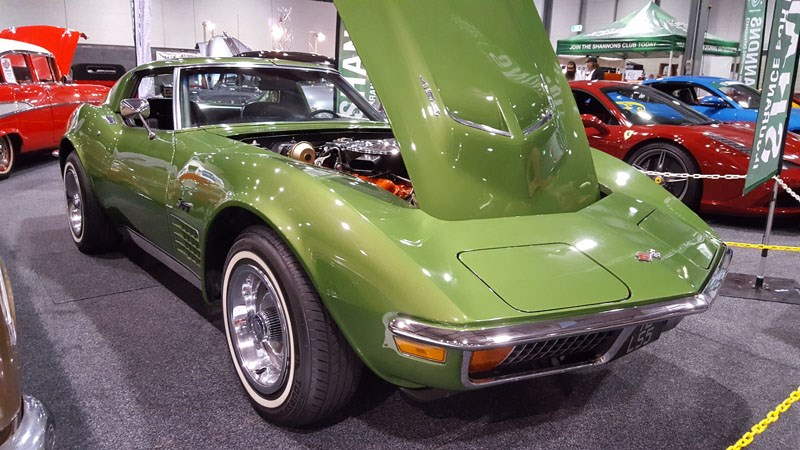 Minty green 1972 Corvette 454 was a pretty thing.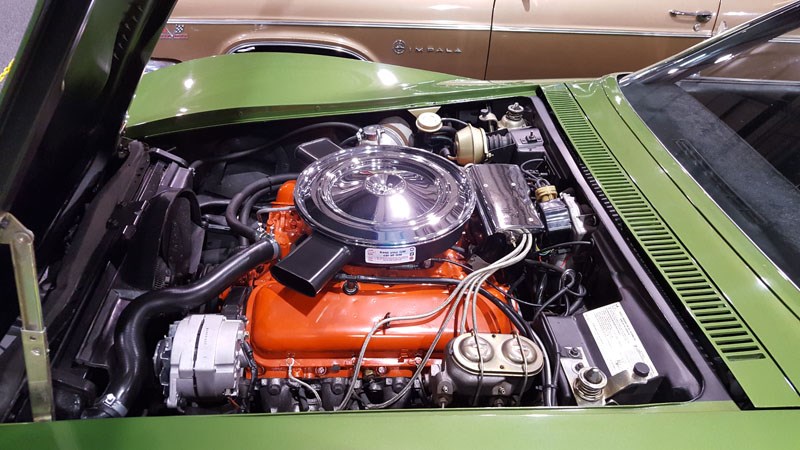 If you love stock, this engine bay was the best thing in the world.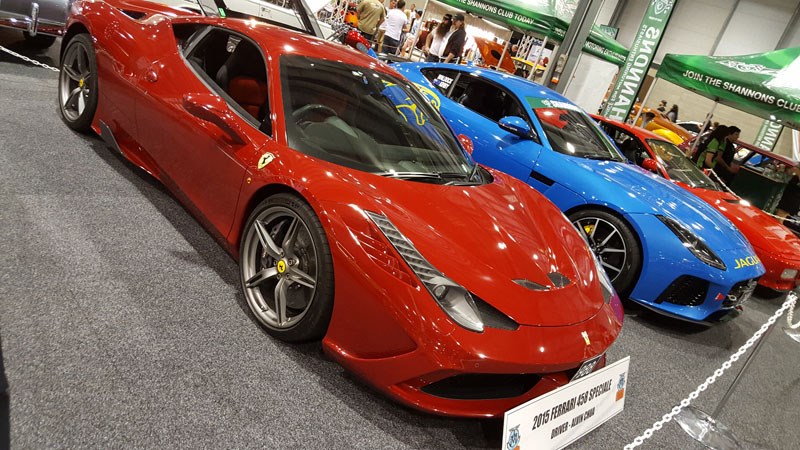 The Shannons guys kept it classy with a Ferrari and Jaguar display.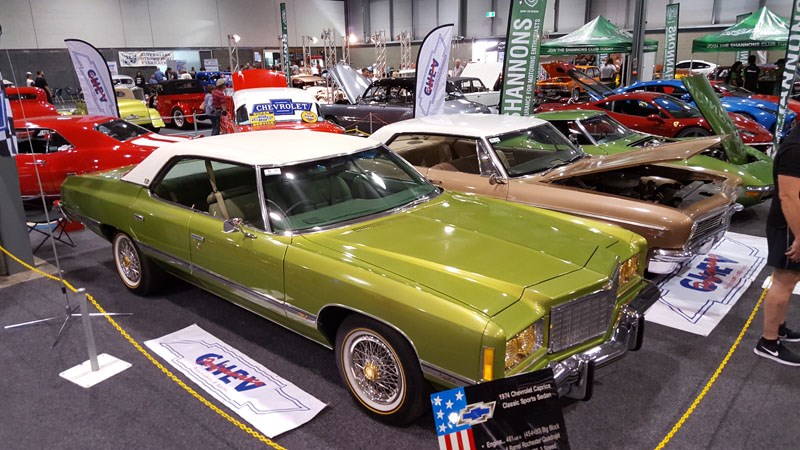 Gavin Bourke's Malaise-era 1974 Chev Caprice is a rare machine to see in these hallowed halls.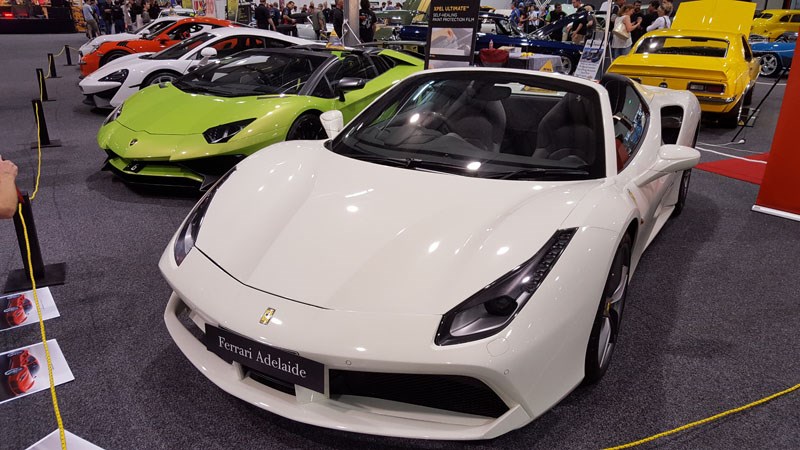 No offense intended, Adelaide but this display surely out-valued the entire carpark outside.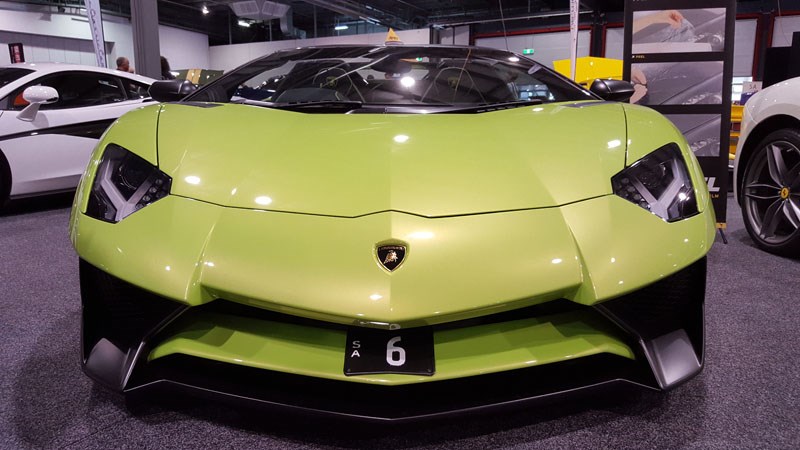 If Lamborghini ownership isn't enough, get an insanely expensive plate as well.j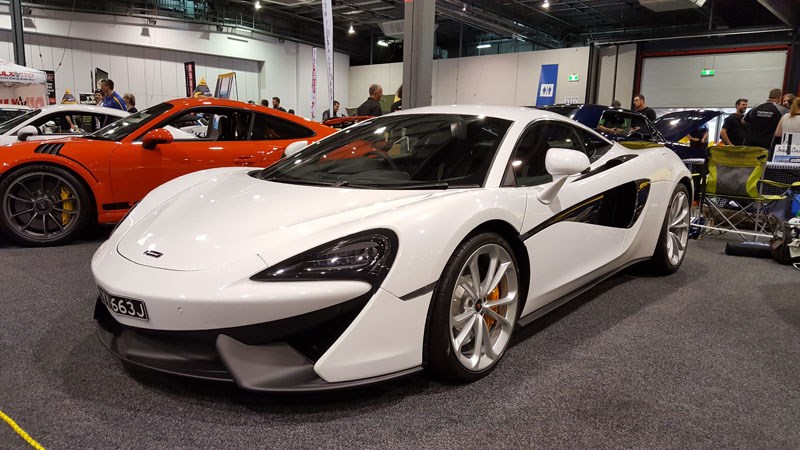 McLaren was an English rose amonst European thorns.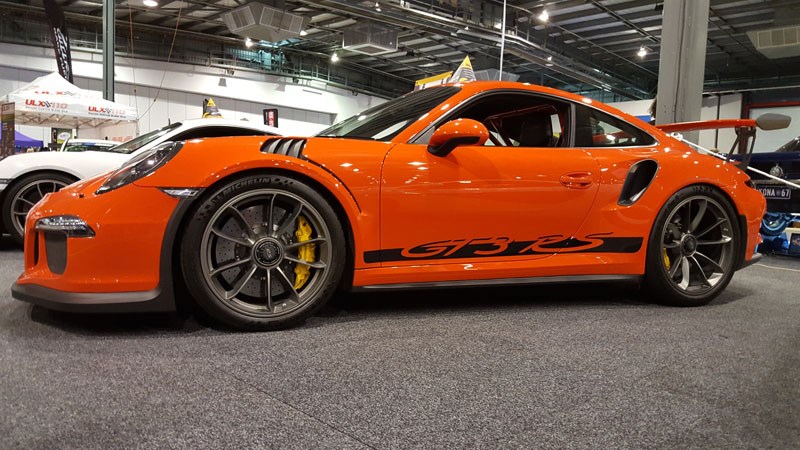 Porsche 911 GTS RS was a racey bit of kit.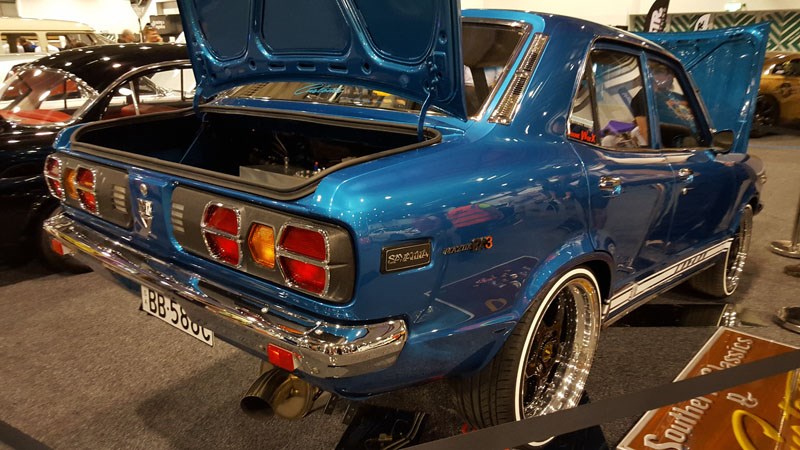 Tidy little Mazda RX3.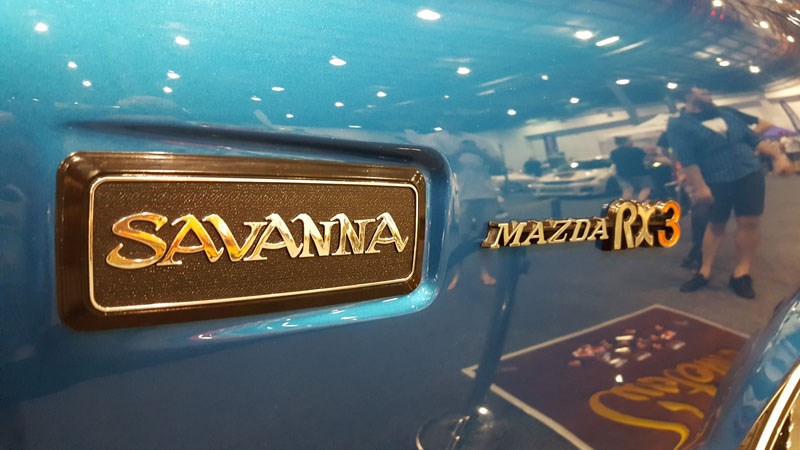 Mazda RX3 Savanna badge.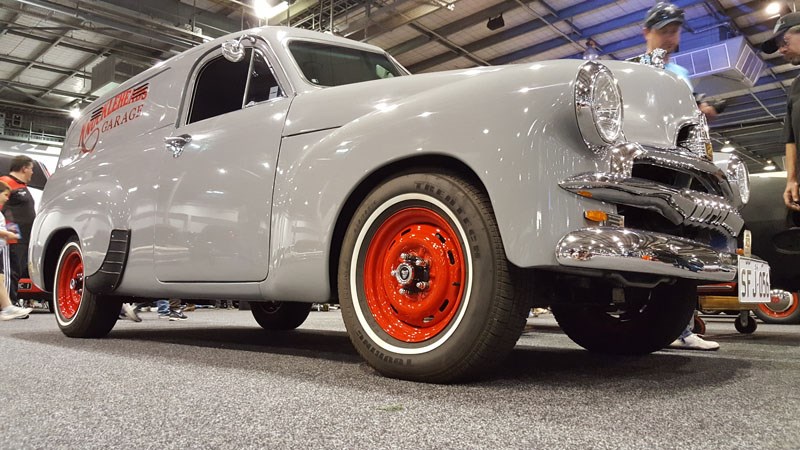 This tidy FJ Holden van was a highlight.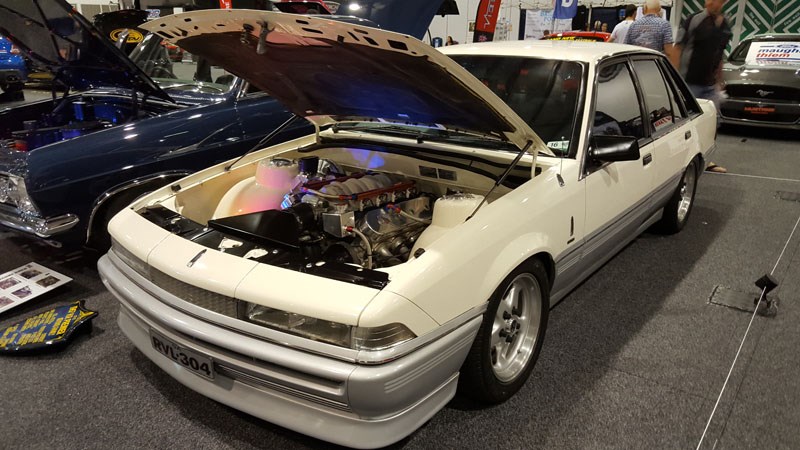 Ben Crispin's stroker LS-powered VL Calais is a masterclass in keeping it classy.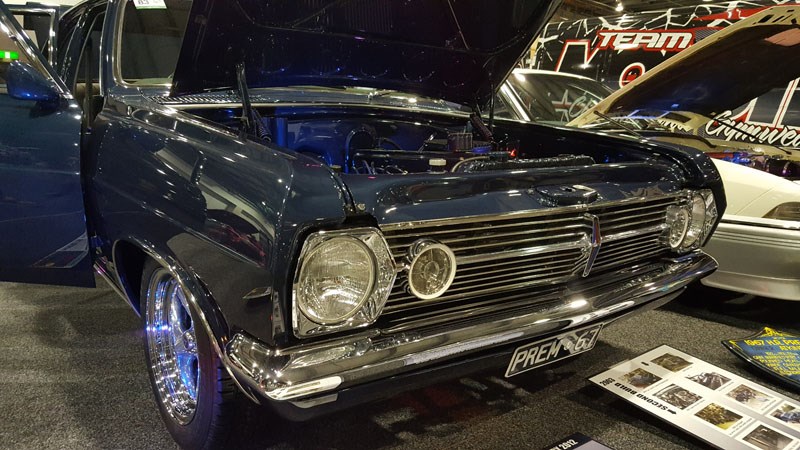 The Atkins family's HR Holden was first modified in 1981 and has had a full rebuild with much the same team.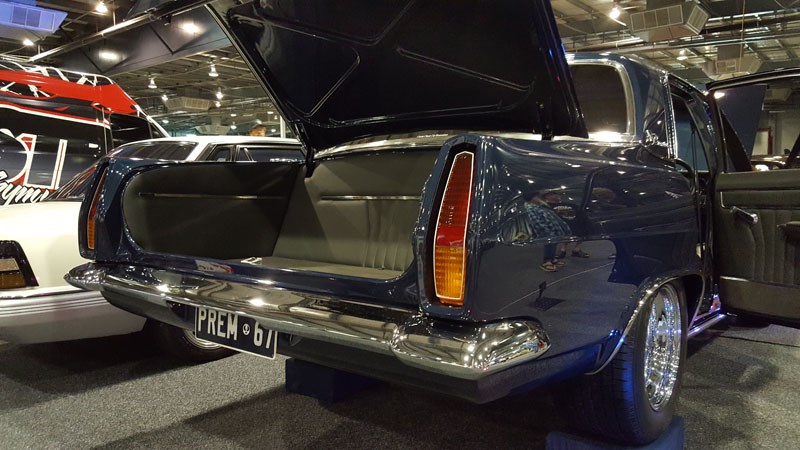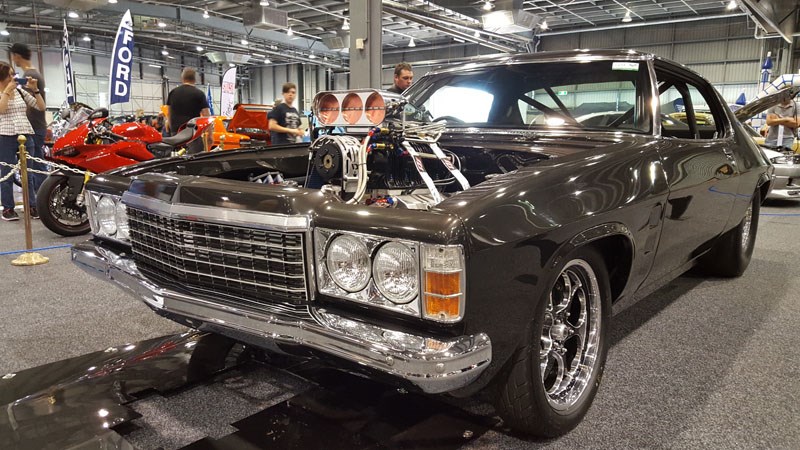 Big and brown is beautiful - wonderful big block Monaro.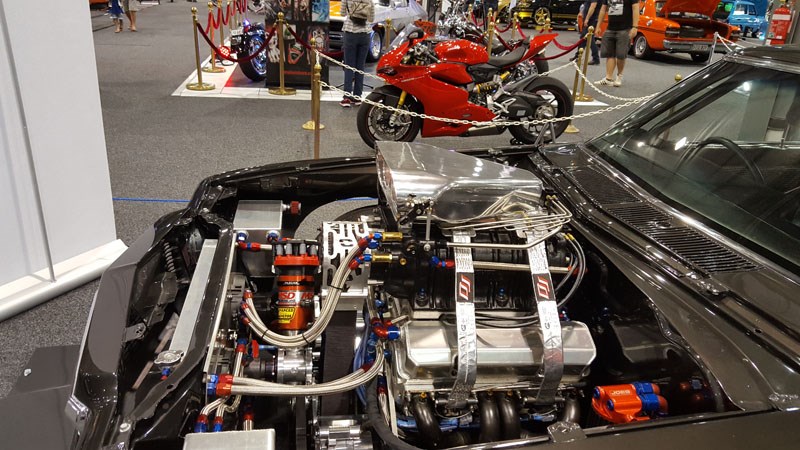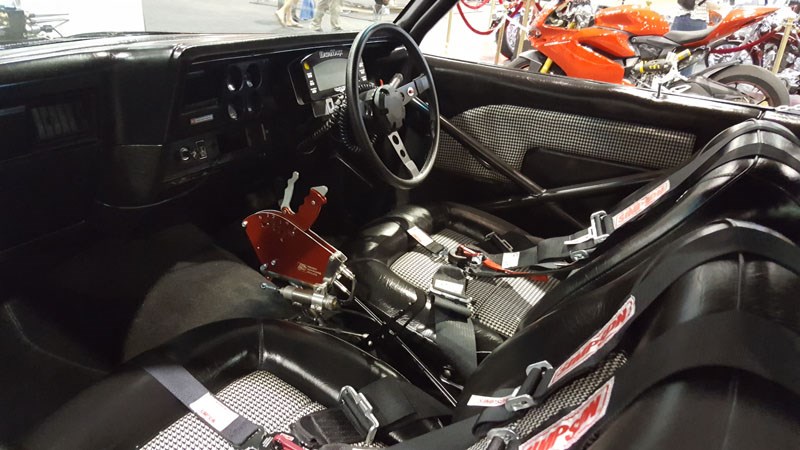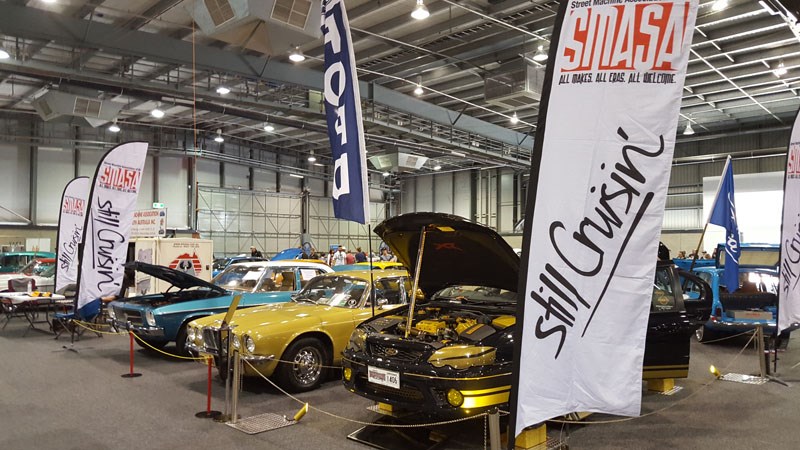 SA's SMASA club displayed cars reflecting their varied interests.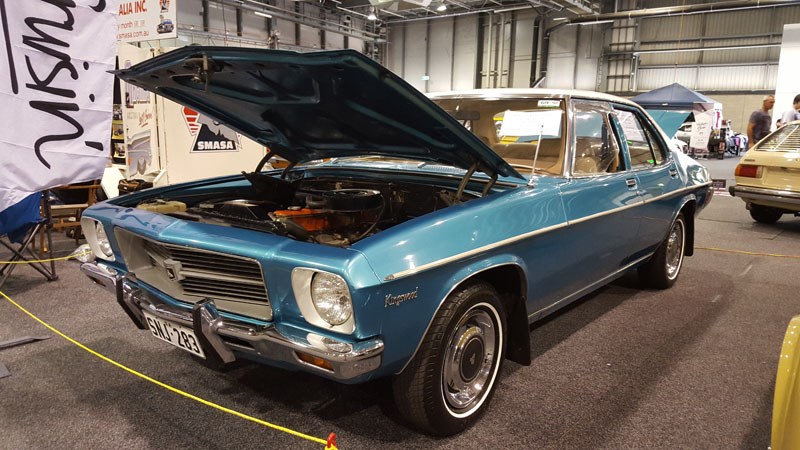 The SMASA club display included this mint, highly optioned Kingswood with only 75,000ksm on it.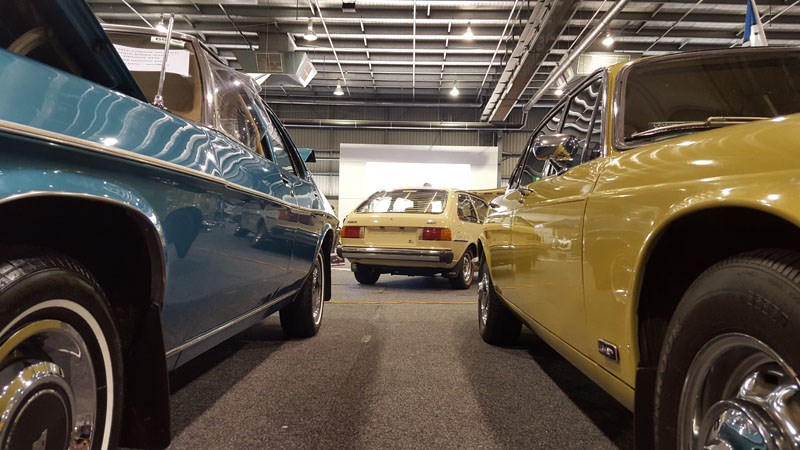 Aussie, English, Japanese - the choice is yours.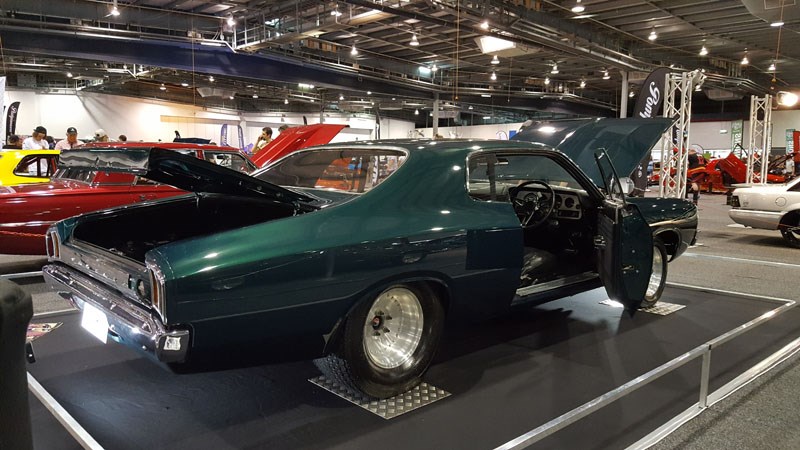 VH Valiant coupe was both rare and beautiful.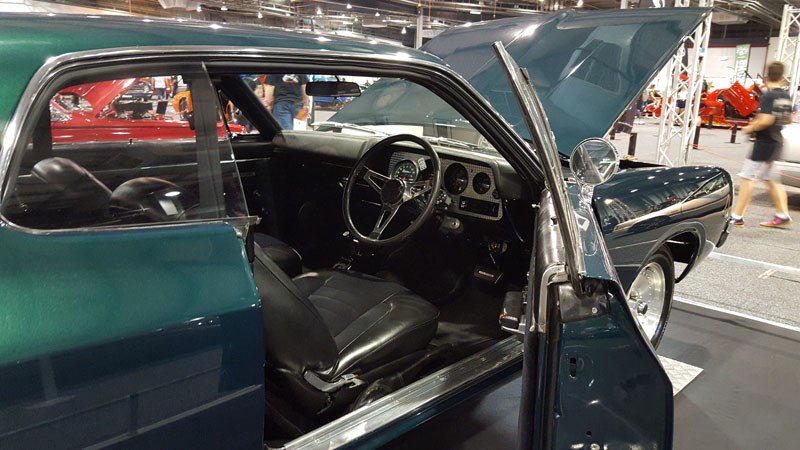 Amazing interior on this VH Valiant coupe.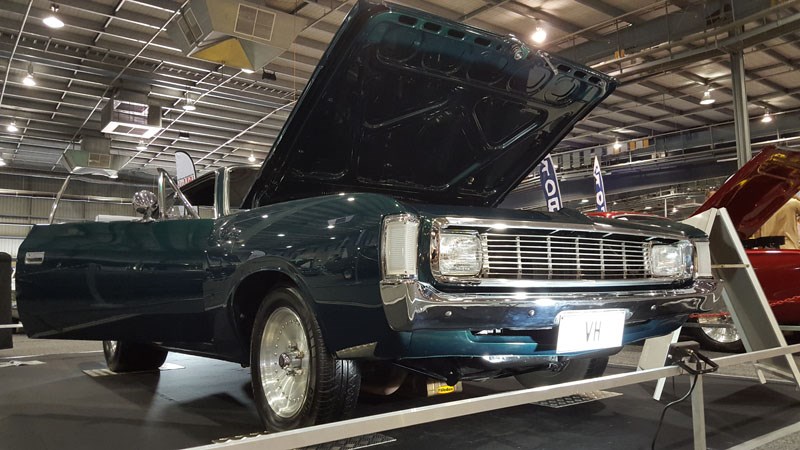 Tough as nails.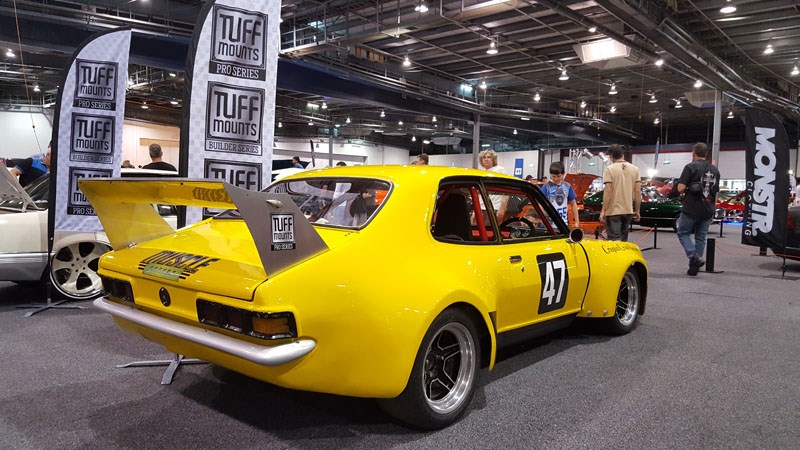 LJ Torana sports sedan was too pretty to race.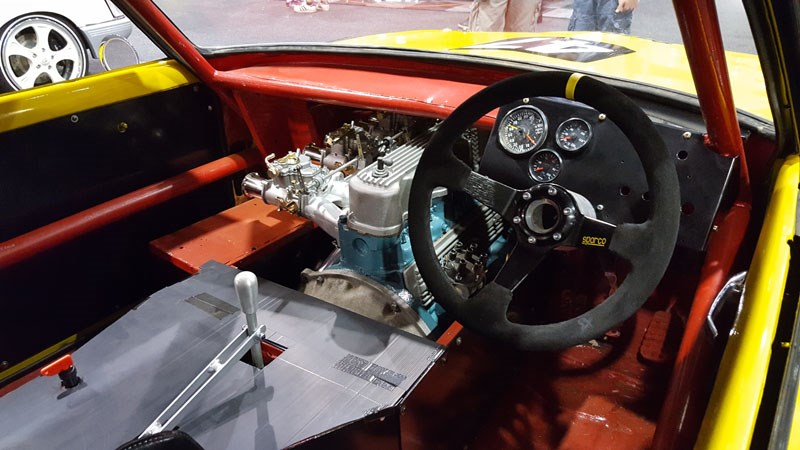 Sports sedans are such interesting beasts.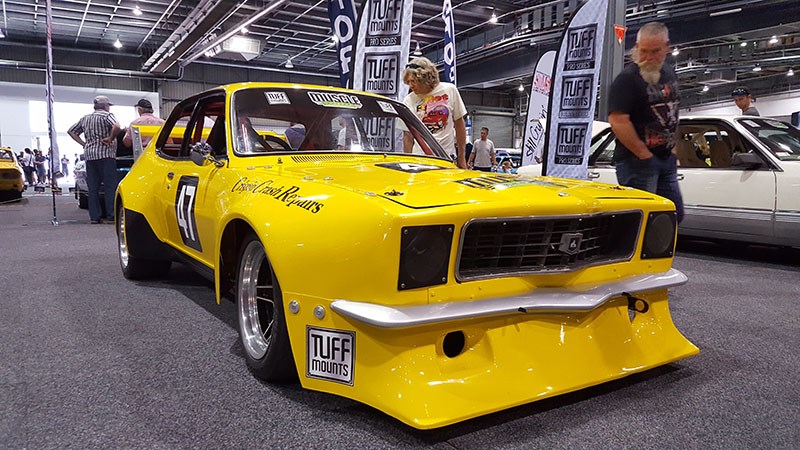 Plenty of aero on this LJ racecar.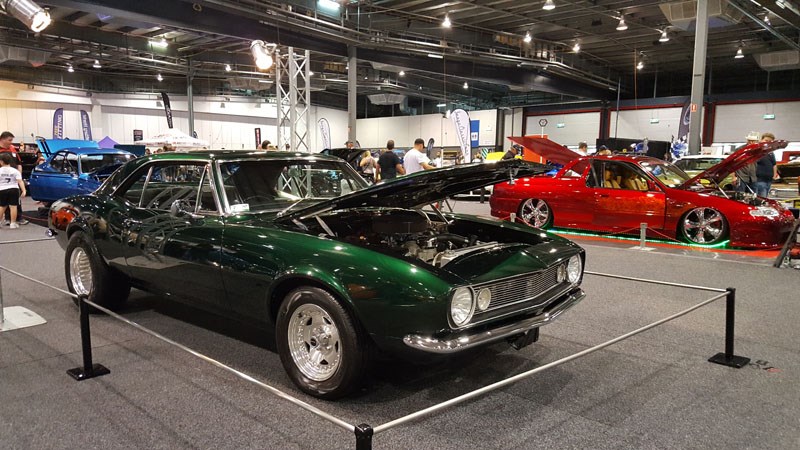 Nobody hates Camaros, surely, but many are green with envy.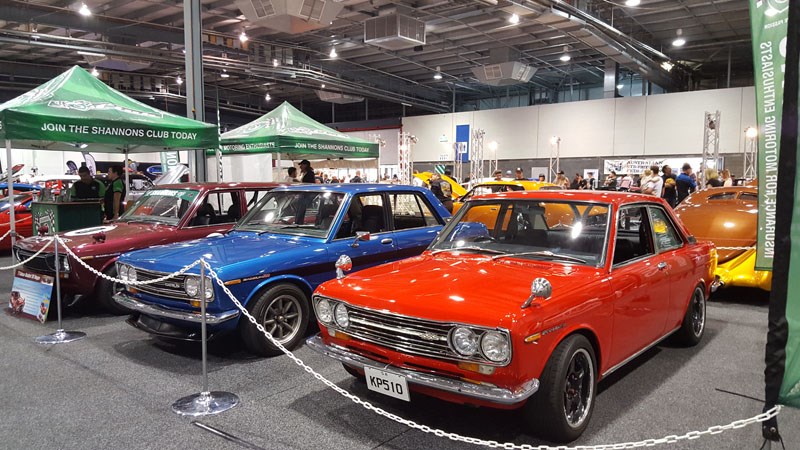 Shannons guys rocked some Datsuns to balance out the supercars.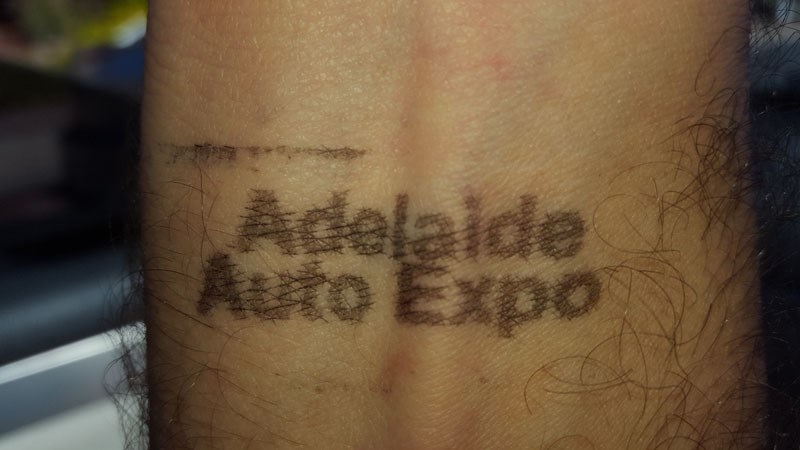 Adelaide Auto Expo stamp.

The Adelaide Auto Expo managed to pull a few surprises this year - Dave Carey went along for a look.
The 2016 Adelaide Auto Expo held at the Adelaide Showgrounds over 25 and 26 November never fails to disappoint, with Chris Bitmead's Street Machine of the Year-winning XBOSS XB Falcon taking centre stage.
Hot Rods parked with supercars, Aussie classics with Hiroshima screamers, but things went next-level when the 500-odd of Grant Zippel's mates dropped in, using the Showgrounds as the starting point for November's US-metal-only Zippel Cruise.
Indoor shows have come and gone in SA, but Geof Tartoosie and team have been developing Adelaide Auto Expo 10 years now and have banged out a roaringly successful show once again.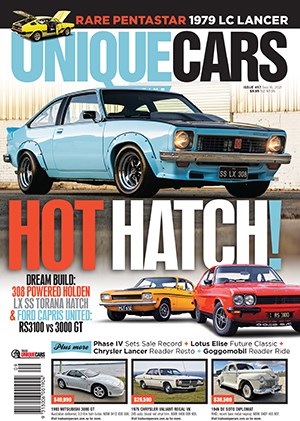 Subscribe to Unique Cars Magazine and save up to 42%
Australia's classic and muscle car bible. With stunning features, advice, market intelligence and hundreds of cars for sale.
Subscribe