Events: Adelaide Motorsport Festival 2014
---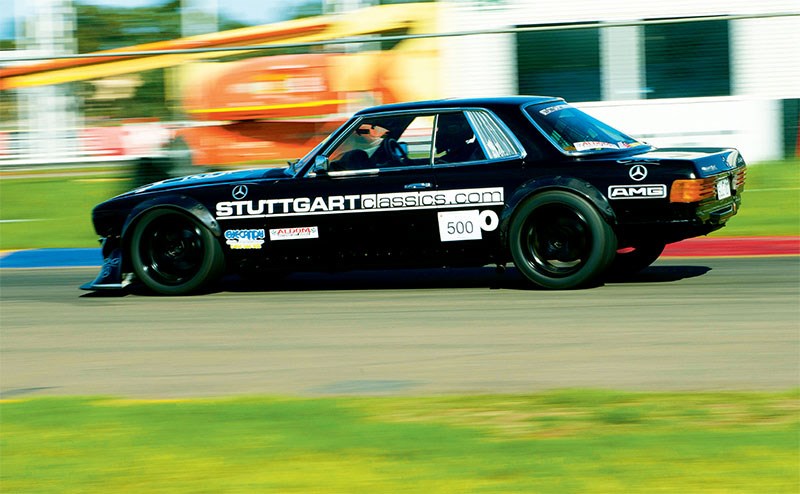 Events: Adelaide Motorsport Festival 2014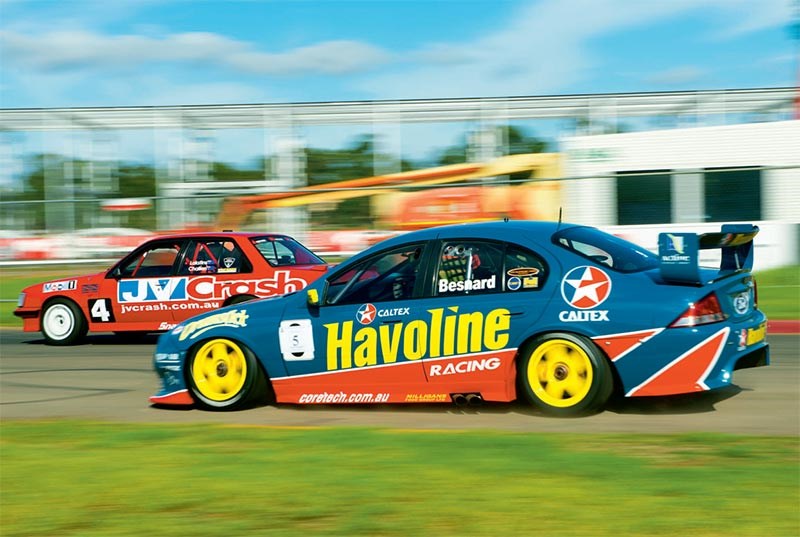 Events: Adelaide Motorsport Festival 2014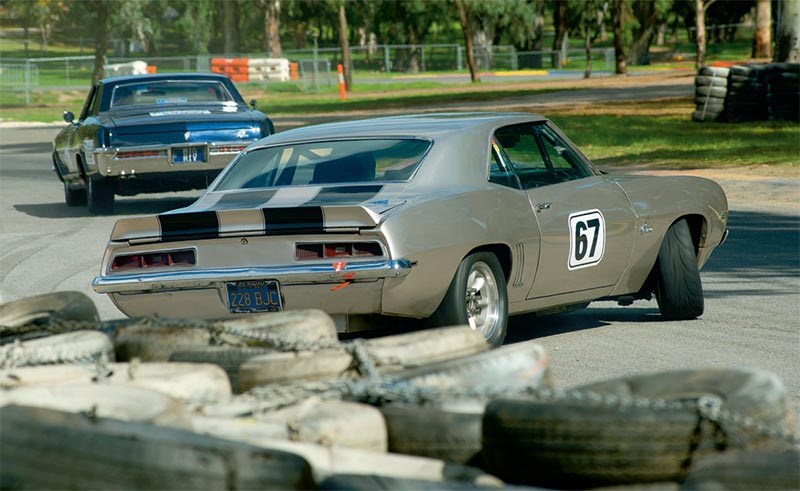 Events: Adelaide Motorsport Festival 2014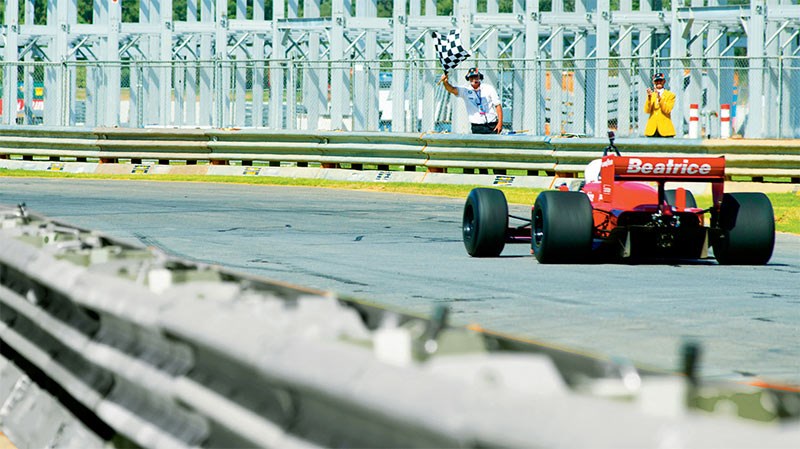 Events: Adelaide Motorsport Festival 2014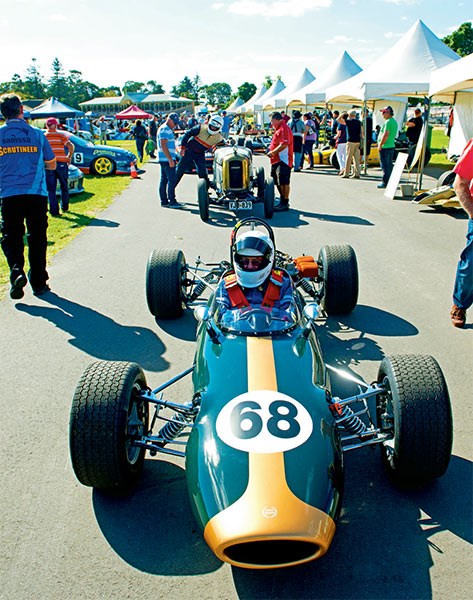 Events: Adelaide Motorsport Festival 2014

Adelaide has looked into the fututre and rediscovered its past with a classic motorsport festival
Adelaide's Classic Motorsport Festival: 12th - 13th April, 2014
ADELAIDE ALIVE!
You don't have to scratch very deep to get Adelaide people enthusing about the spectacular Grand Prix run between 1985 and 1995. The inner city circuit went viral every year as the world touched down for the last race of the F1 Championship. It was a party first and a race second.
Long after the fall of the flag, mechanics sobered up on local beaches, while Ayrton Senna would go model plane flying, and Schumi went shark diving off Port Lincoln. This relaxed attitude ended up being a double-edged sword for South Australians however.
After setting a world record race day crowd of 210,000 in 1995, it was gone.
It's been twenty years since the eulogy was read, and now it seems there is a genuine sense of pride and nostalgia for the event that thrust the sleepy town onto the world stage. Even today, nearly thirty years since the first race, the famous 'banana bend' wears its original ripple strip paint as homage to the men and machines that braved its off-camber apex. It seems well overdue that this magical time be celebrated. Enter the first Adelaide Motorsport Festival.
Billed as the return of F1 to Adelaide, the AMF saw capacity fields of historic and collectible cars converge on the former GP circuit. The static car show alone was worthy of the humble entry fee, with hundreds of modern and classic machines pouring in throughout. Lancer Evolutions happily parked alongside E-Type Jaguars and hard-boiled 1960s muscle. Also stopping people in their tracks was an uber-rare Toyota 2000 GT. Owned since new, this low-mile local car made the journey on its original tyres!
Racing classes also allowed for a variety of modern and historic machinery to chase the clock on the shortened parklands circuit. Dedicated groups for 'Porsche through the Ages', 'Tarmac Rally' and 'V8 Performance' meant the huge crowd was blessed with variety. In the V8 class alone you had Kevin Weeks' GT3-spec Ford GT through to Joe Calleja's 1966 Corvette. Throw in the immaculate Havoline AU V8 Supercar of former racer Chris Smerden, and the blindingly quick TVR Tuscan of Ian Wilson and the sights and sounds were amazing. The 'Supercar' class gave away just how far things have come since the F1 circus was in town. The last McLaren MP4 to grace the street circuit was the 699hp Mercedes-Benz V10-powered MP4/10 F1 of 1995. Yasser Shahin's MP4-12C road car now boasts 616 horsepower!
But it was the plentiful Grand Prix car grid that drew the near 10,000-strong crowd. Black Bess, the Ford V8-powered special that won the 1950 Australian Grand Prix was in attendance, current custodian Frank Moore in charge. Mike Bennett brought along his Lotus 12 – Chapman's first F1 car which debuted at Monaco in 1958 – with its Coventry-Climax revving hard. Frank Gardner imported the car in 1959 before Mike and Don Asser restored it in 1991.
Fast-forward to the Cosworth DFV-powered cars of Joe Calleja (March 741), Peter Brennan (Arrows A1B) and Paul Faulkner in the Alan Jones Williams FW07 championship car. Ian Ross had his period perfect Beatrice Lola boosting around the track and bringing back many memories of the famed turbo era Adelaide enjoyed in the mid-1980s. Add to this John Gillett's MG K3 and Ron Townley's Talbot Lago, and the variety was incredible, despite some local cars staying in owners' sheds.
Event organiser Tim Possingham says re-arranging to an original November date could be on the cards, coinciding with the 30th anniversary of the first race in 1985. "The focus next year's two-day event will be squarely on the historic car grids, and we will step up the F1 presence for sure. Hopefully we can attract a number of the original cars from that year." But make no mistake, it will not mimick its Clipsal cousin; instead retaining the picnic feel of a country race meeting. Many fans wore retro merchandise and genuine team shirts from the era, while trade stands sold plenty of old stickers, posters and pins.
Honours for the day go to John Bowe in Joe Calleja's March F1 car. "It's a fast car to drive – it dives when you brake and squats when you accelerate. It's very enjoyable." JB probably has a few more laps under his belt here than most.
"I raced a Ralt here in Formula Atlantic in 1985, in fact I won the race in 1986 too. It was probably my last win as a dedicated open wheel driver. Come to think of it, I also won a few Group A races towards the end!" Asked about his impressions of the event John is pretty optimistic. "Honestly, it's got huge potential. I can see all the great historic cars in Australia getting behind it."
As race cars were loaded back onto their trailers and crowds disappeared into the late afternoon sun, a sense of excitement remained in the air, just as it had 30 years earlier.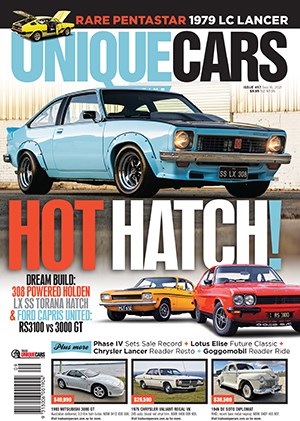 Subscribe to Unique Cars Magazine and save up to 42%
Australia's classic and muscle car bible. With stunning features, advice, market intelligence and hundreds of cars for sale.
Subscribe