Cooly Rocks Festival 2017 - Gallery
---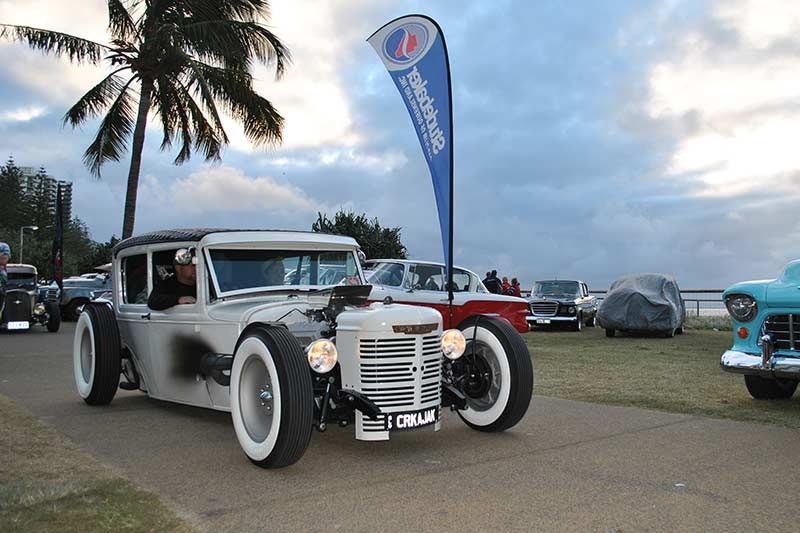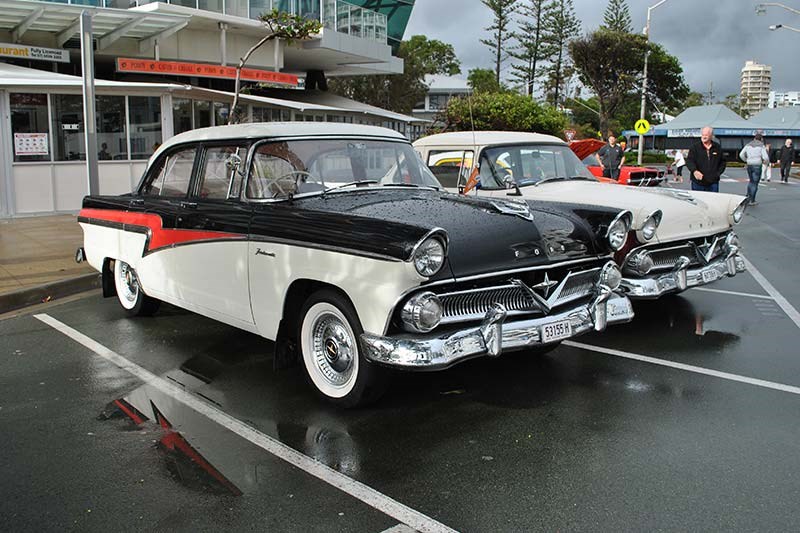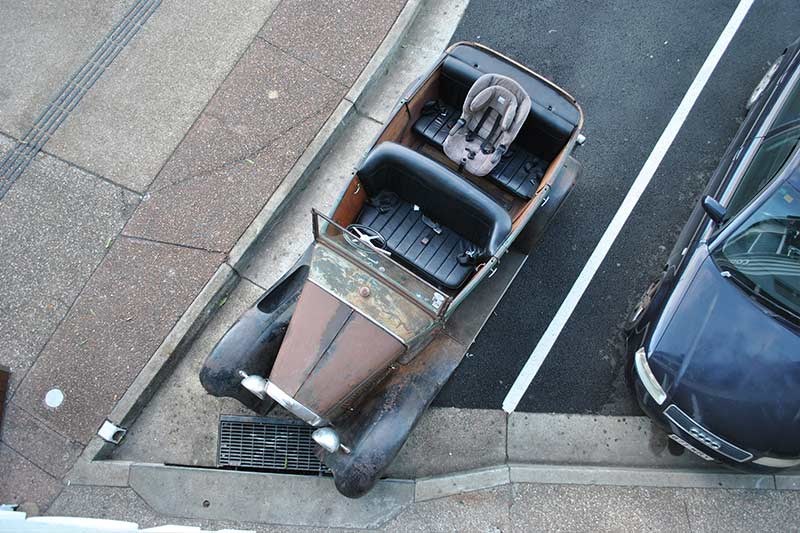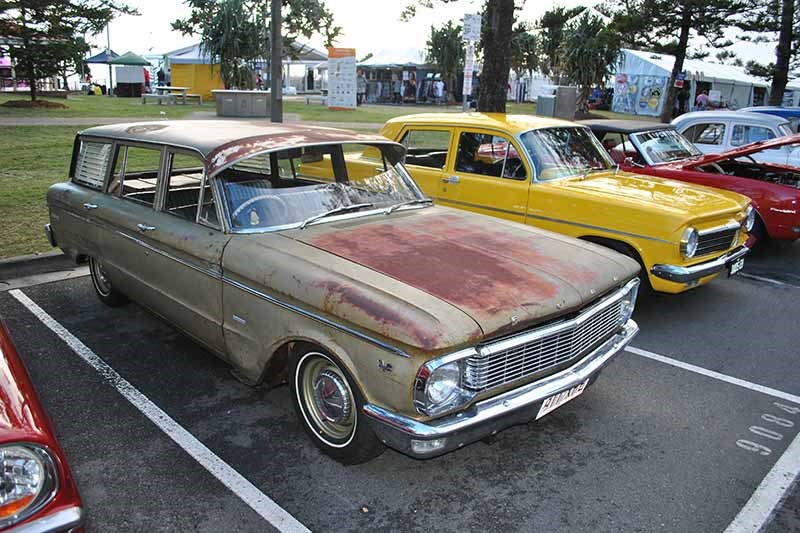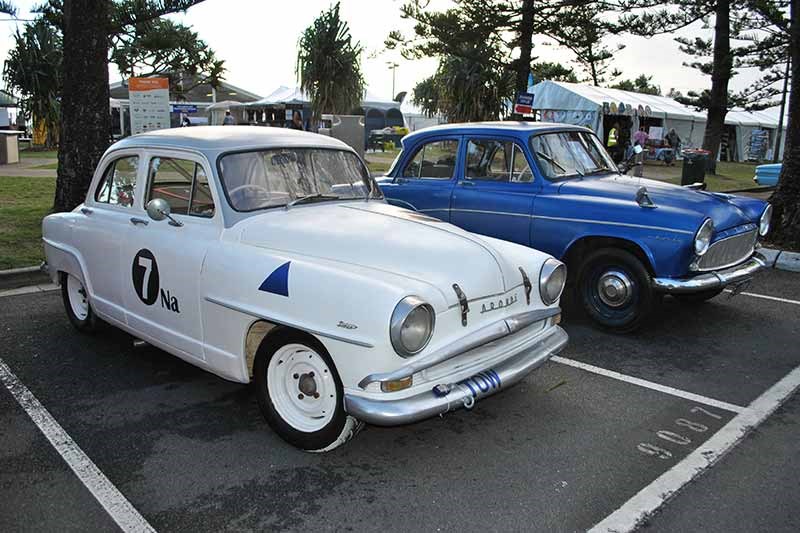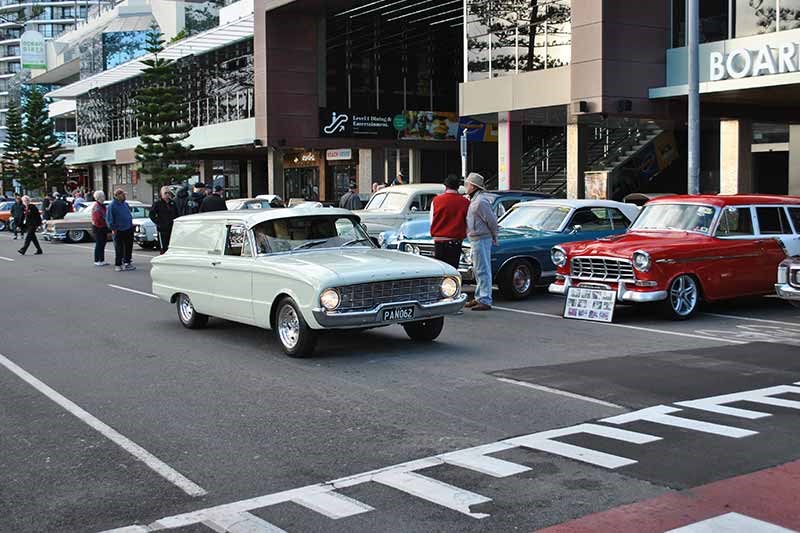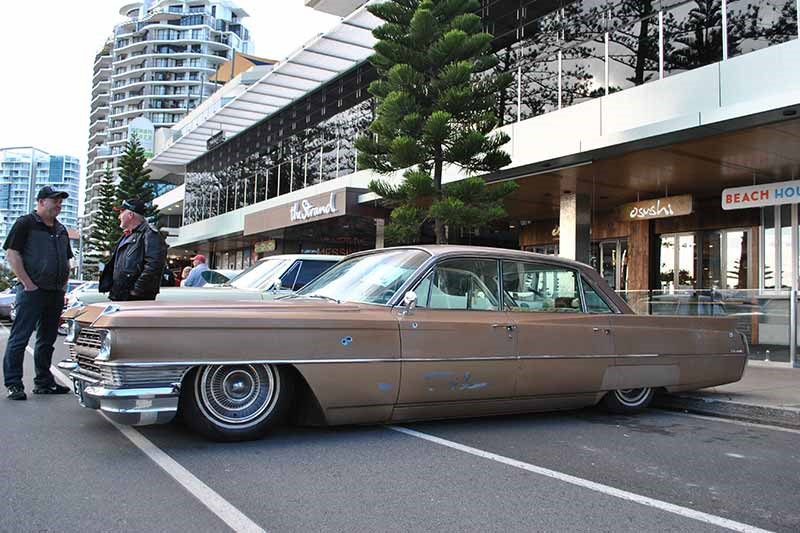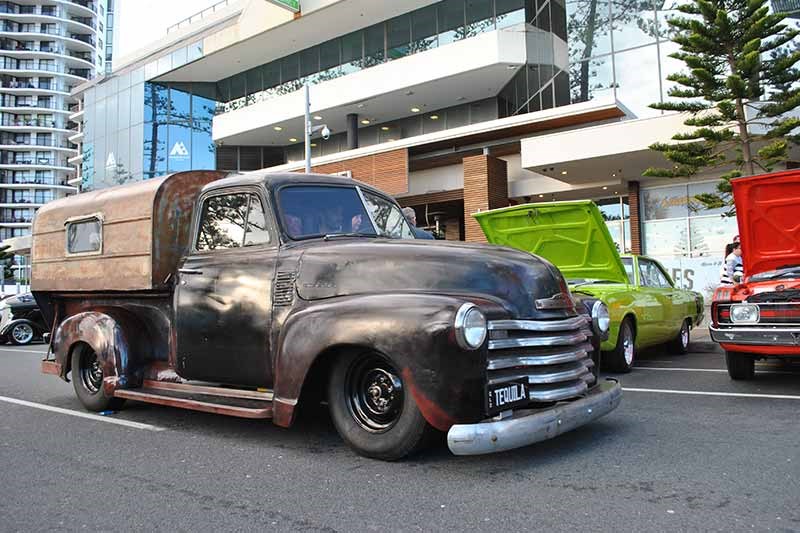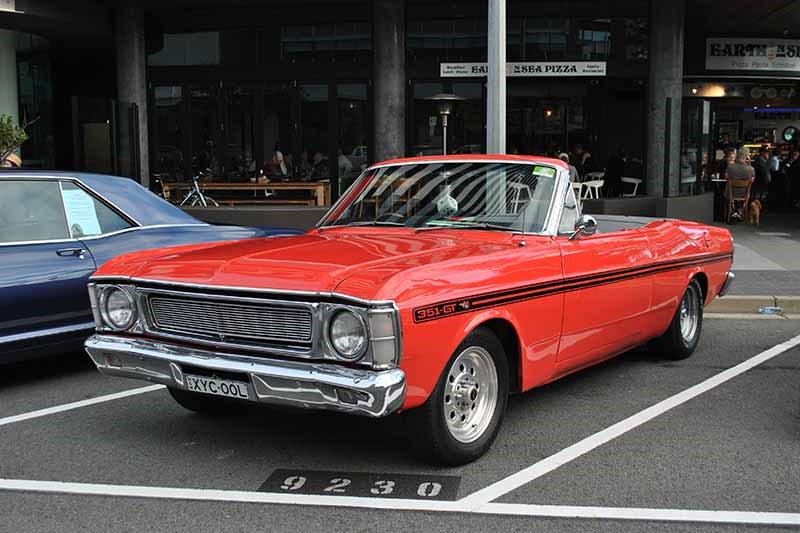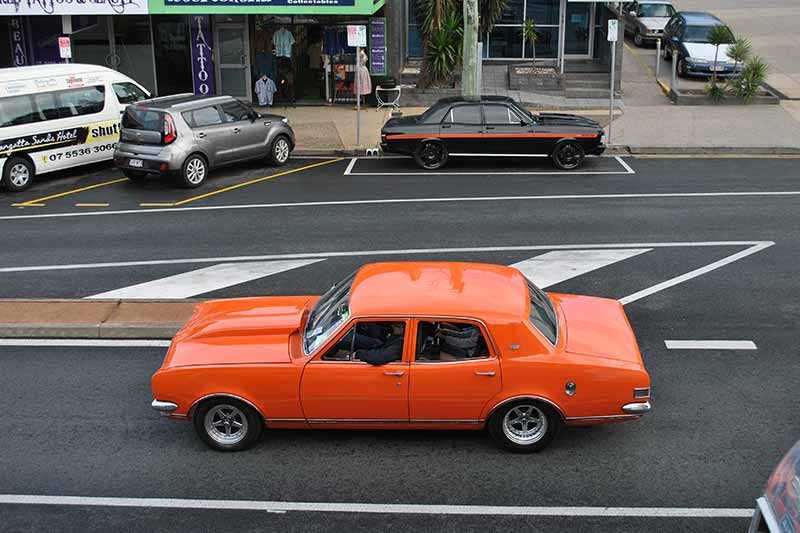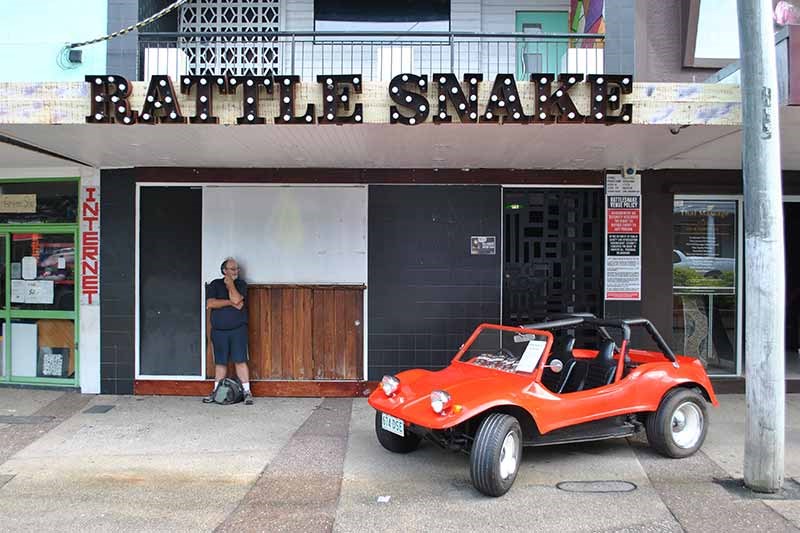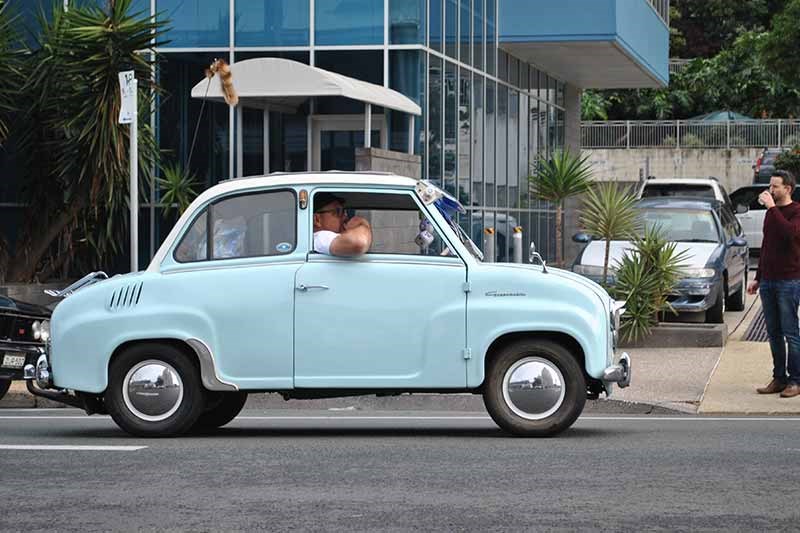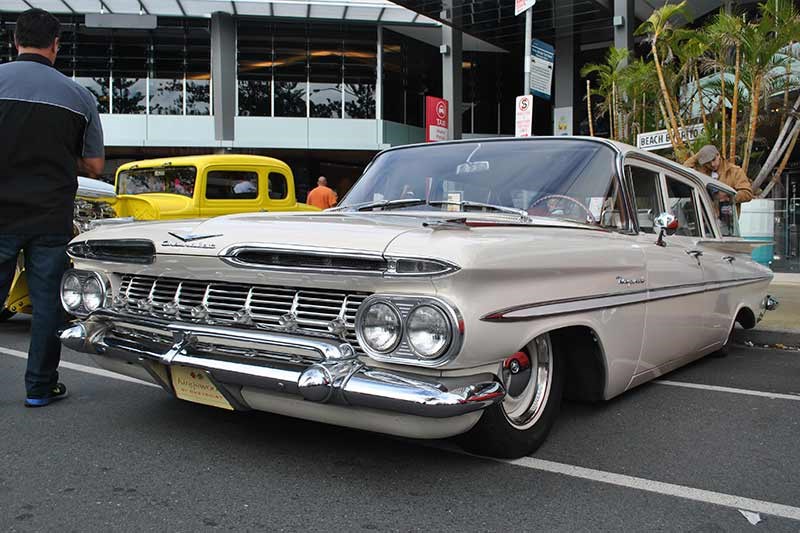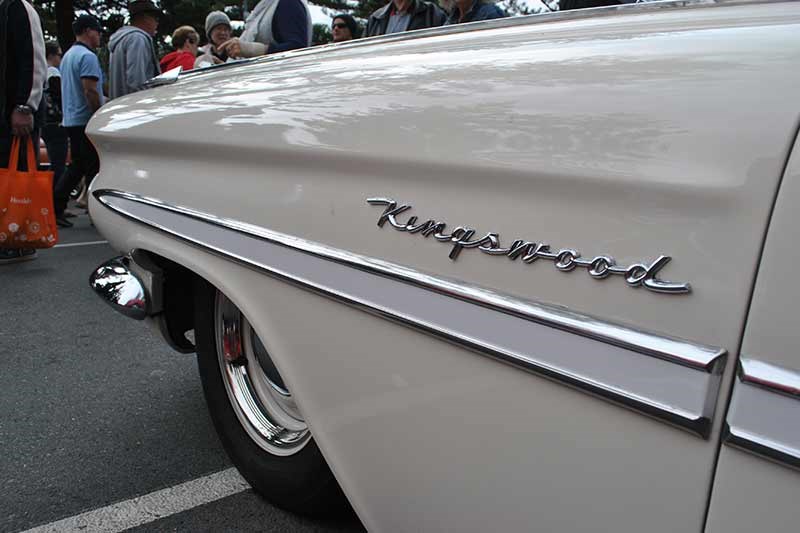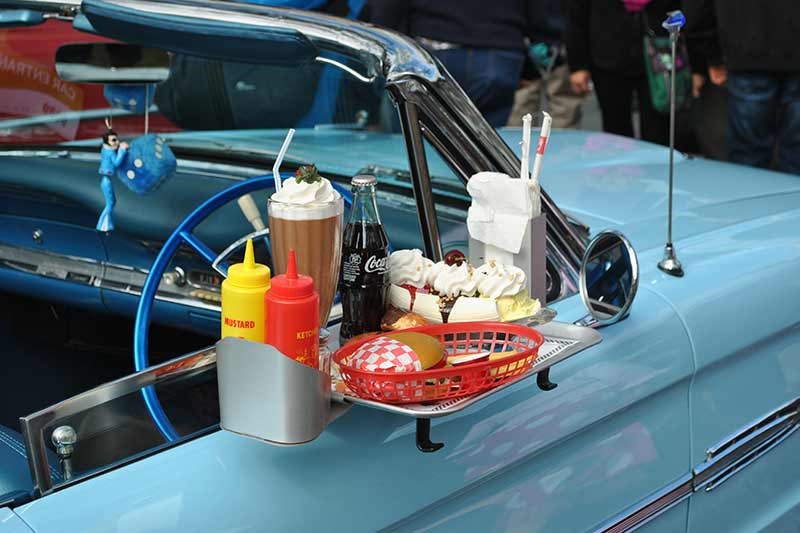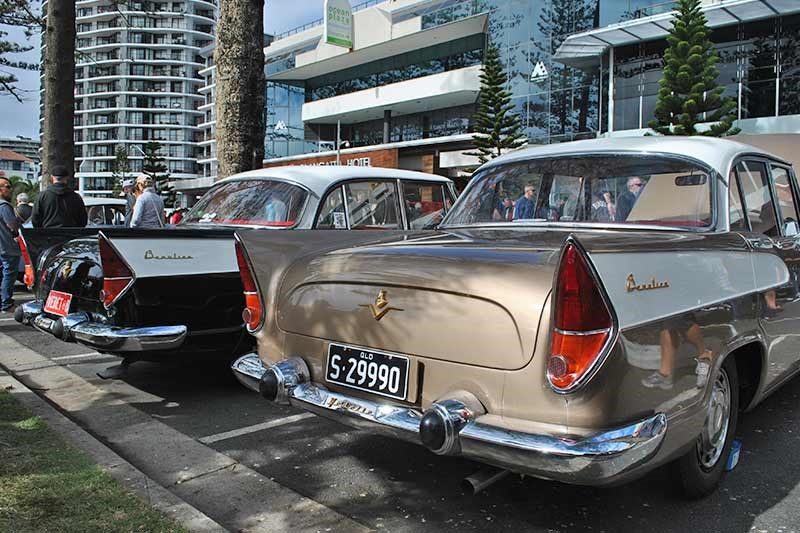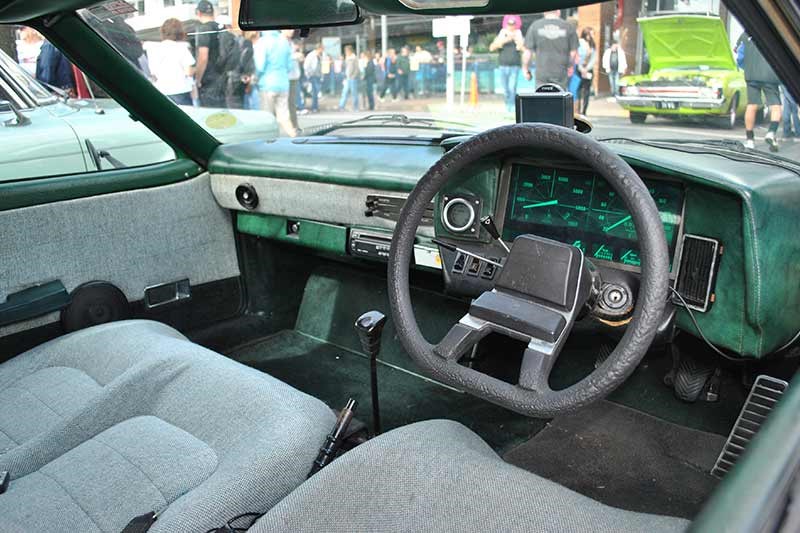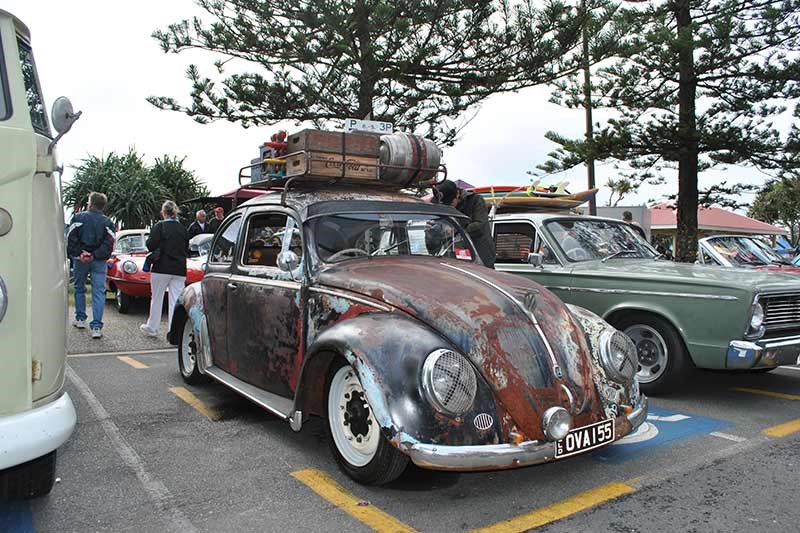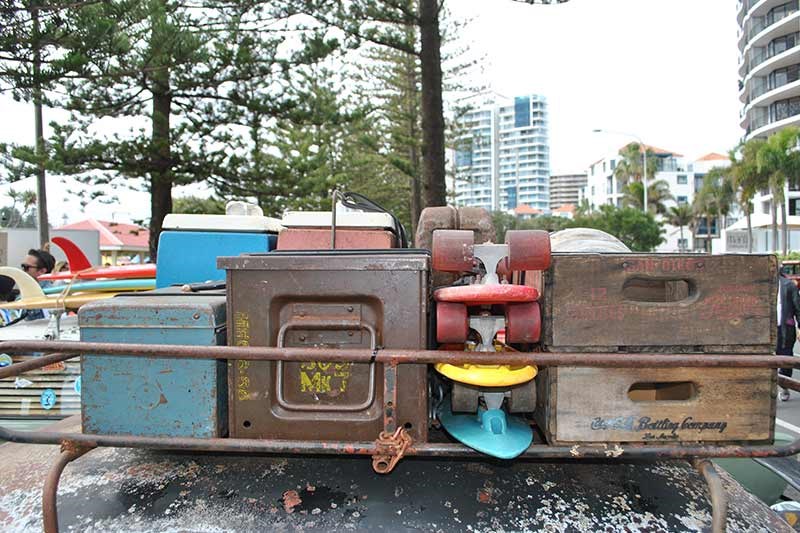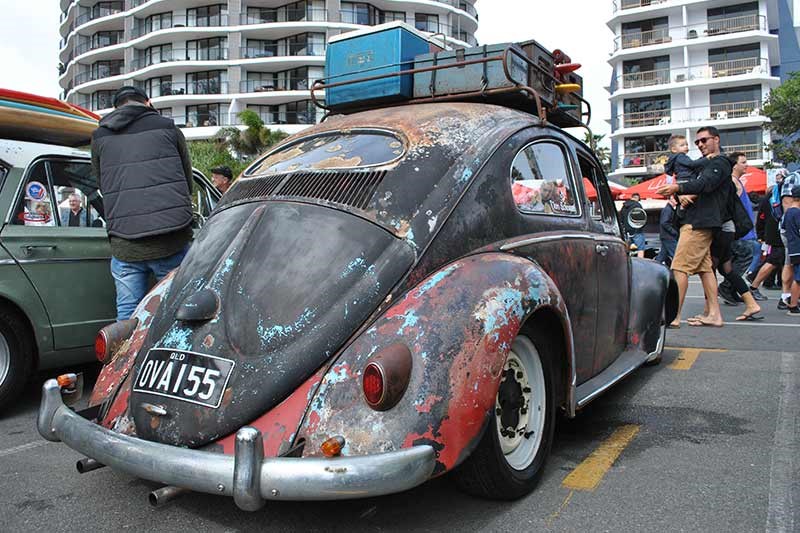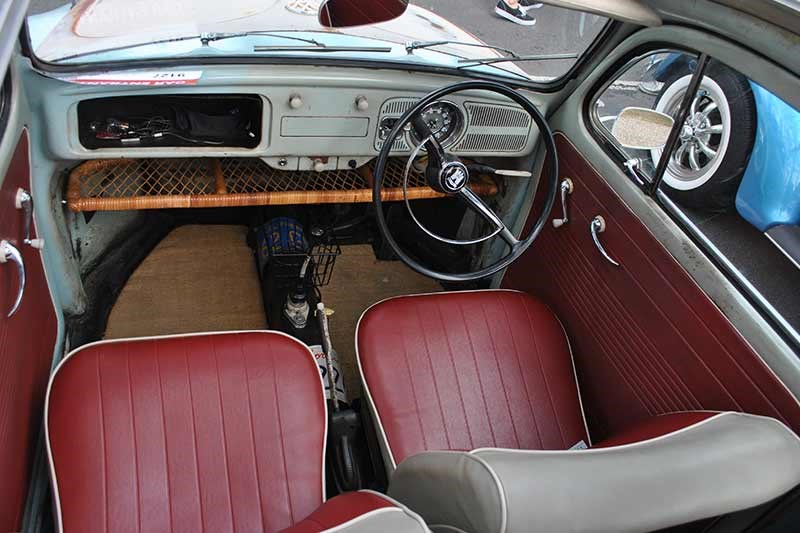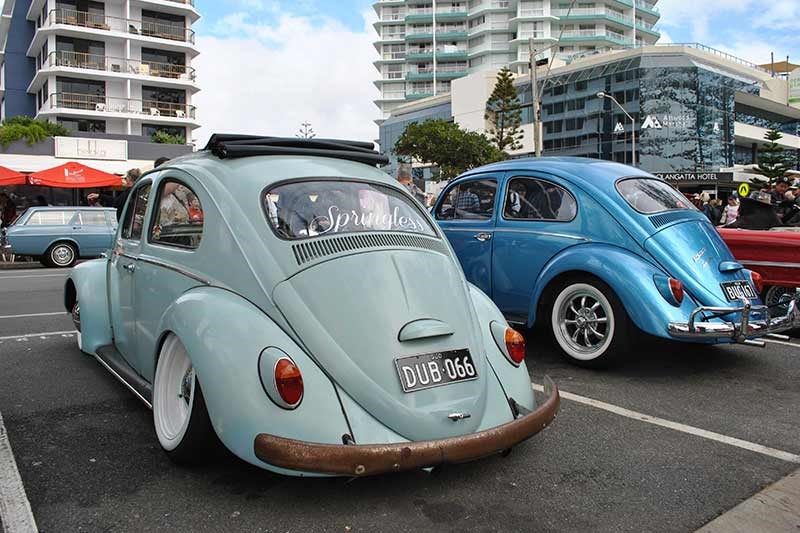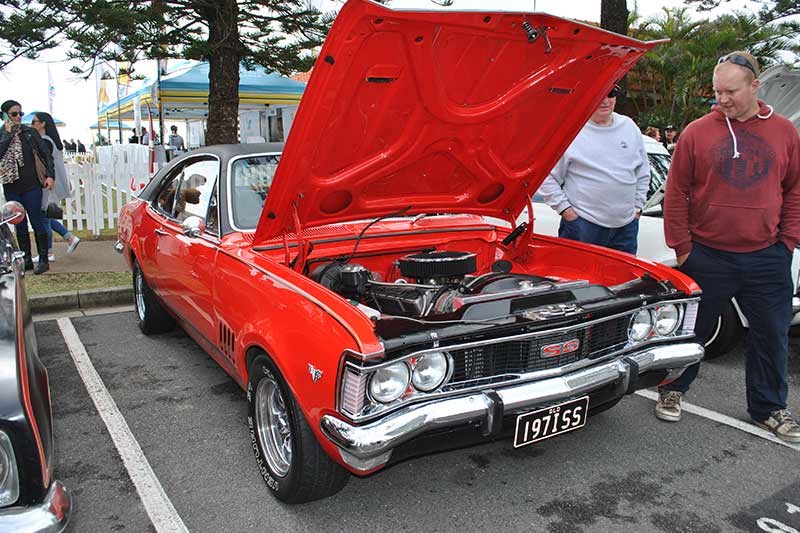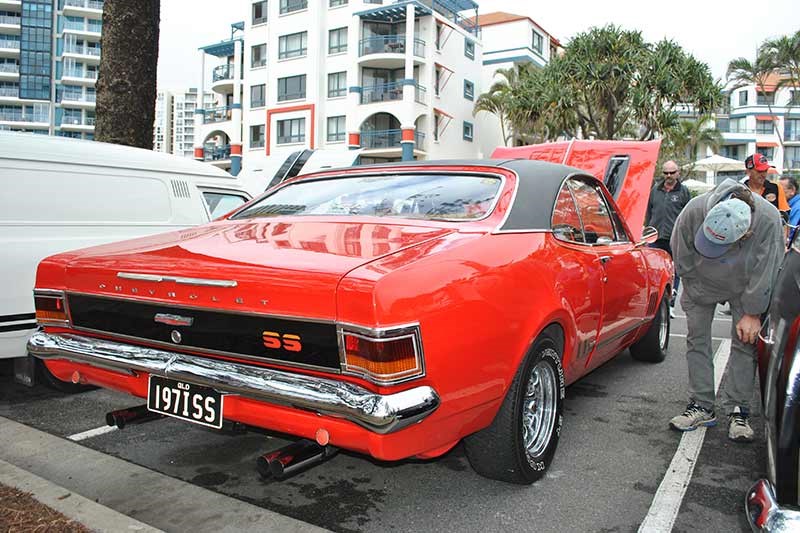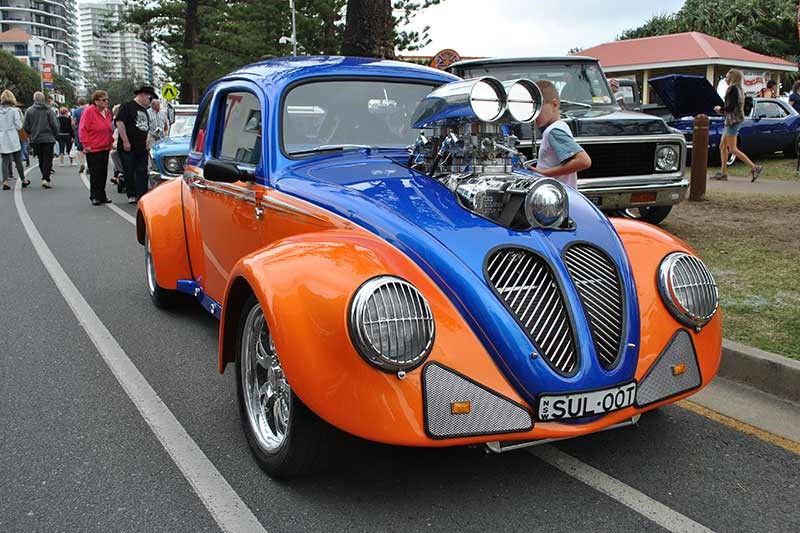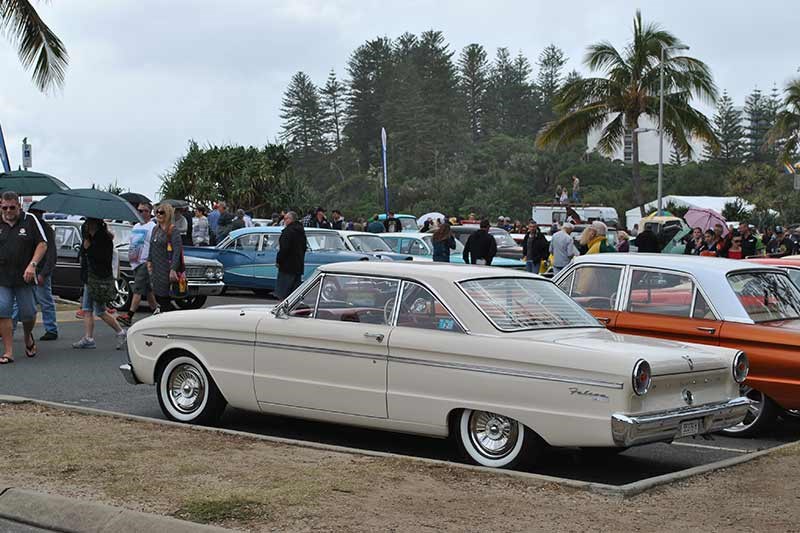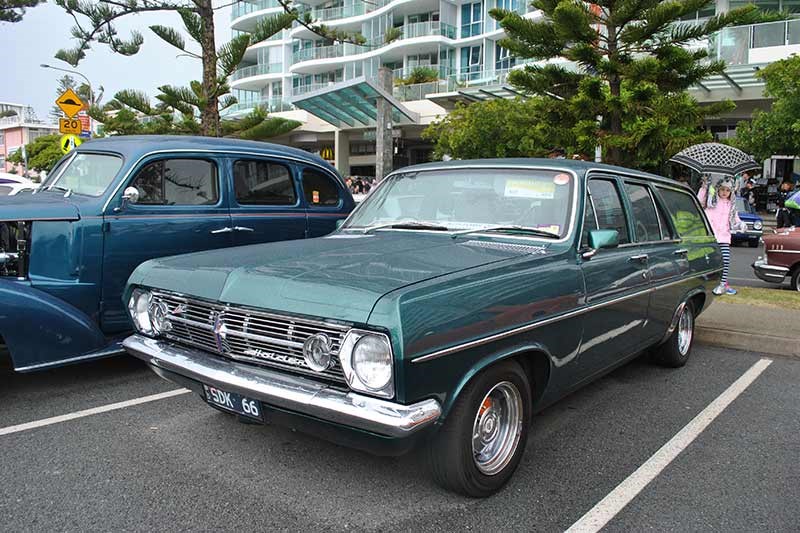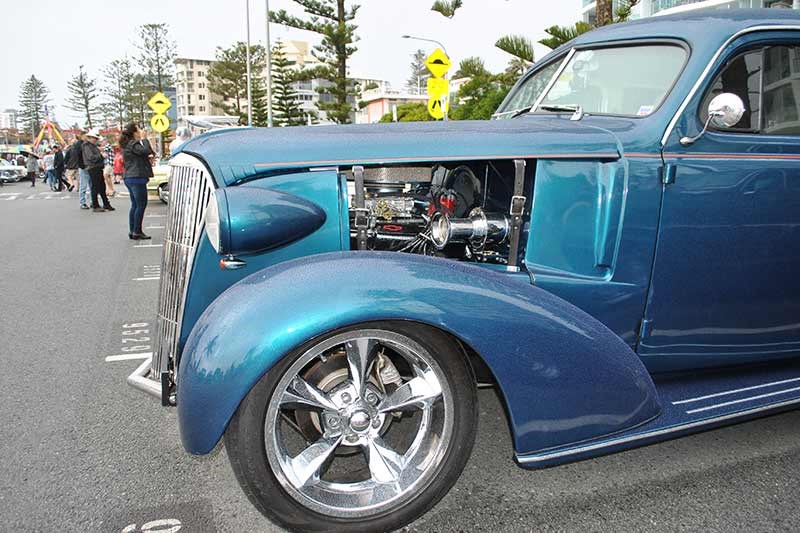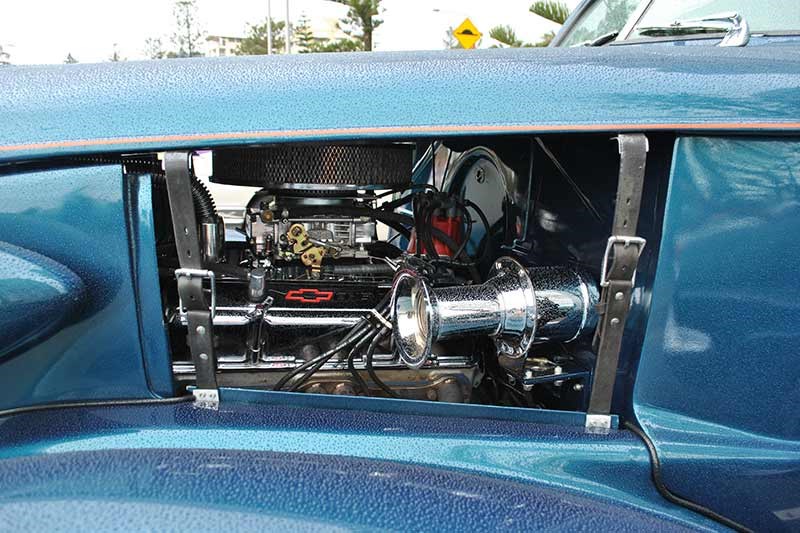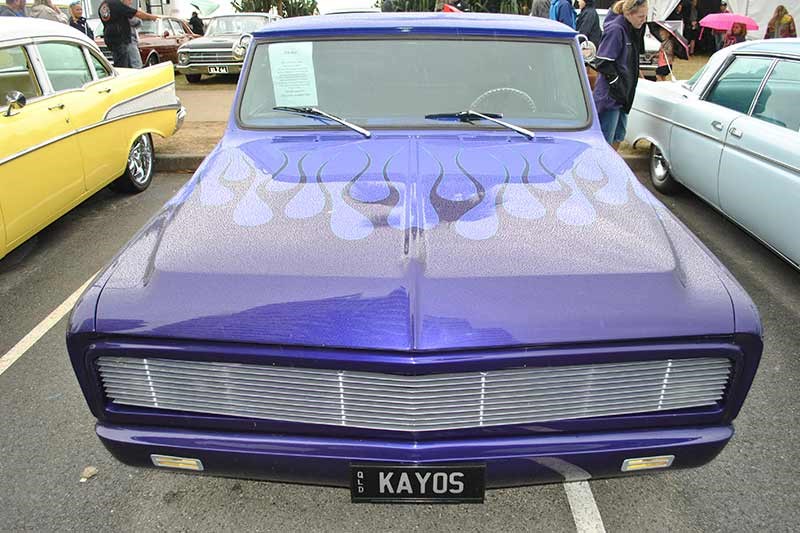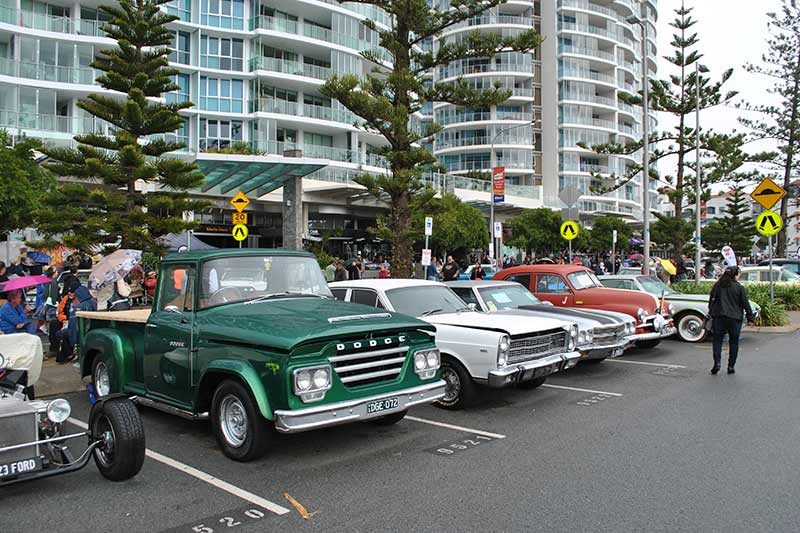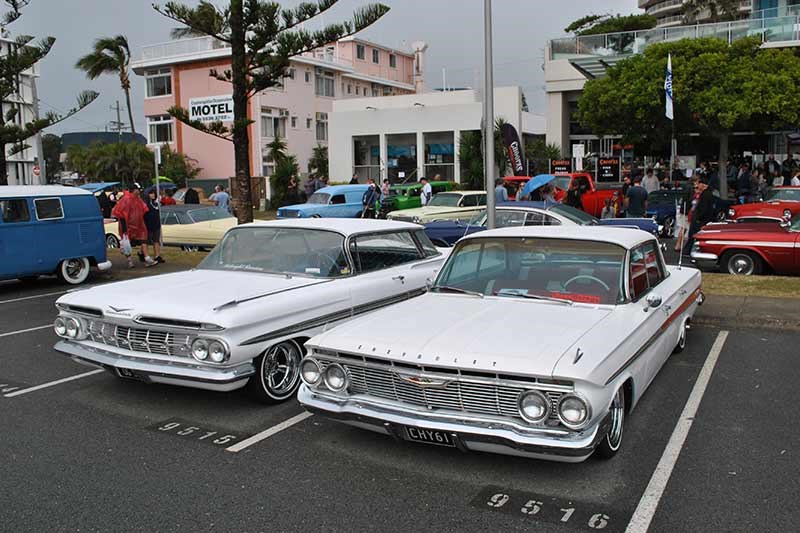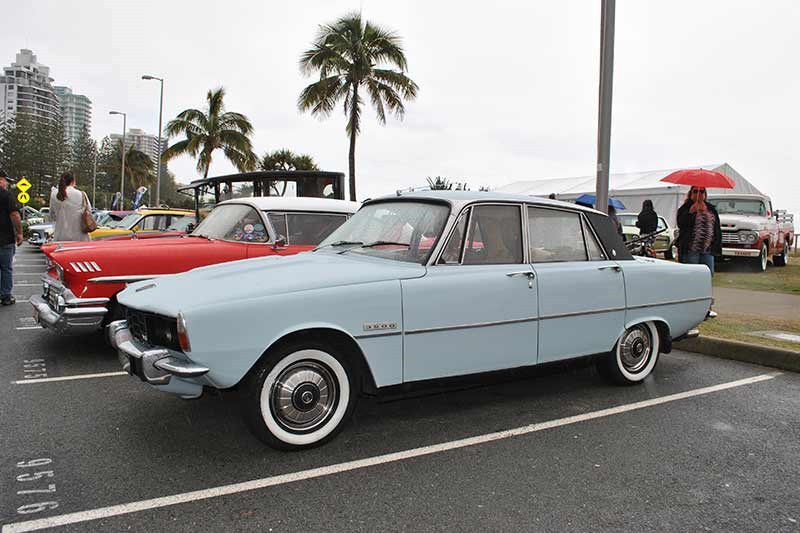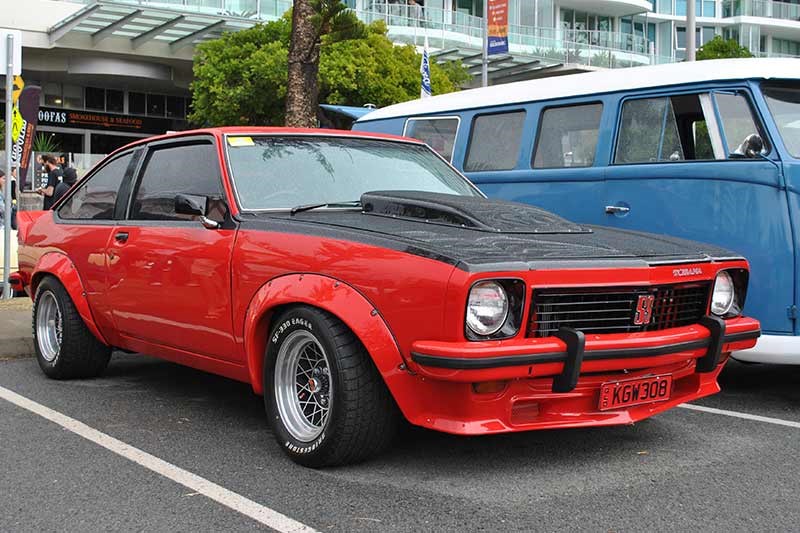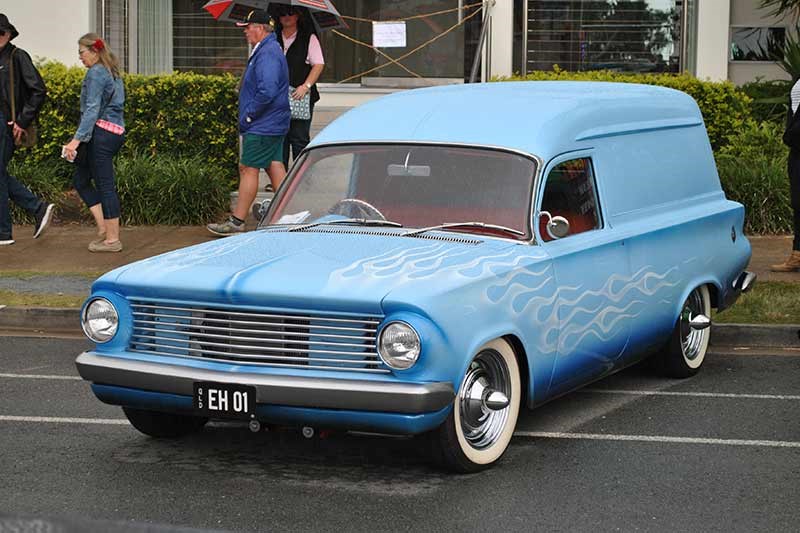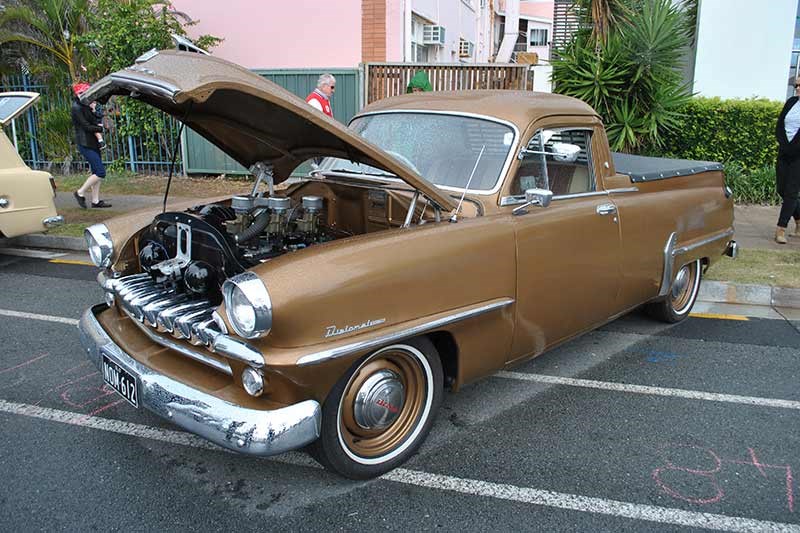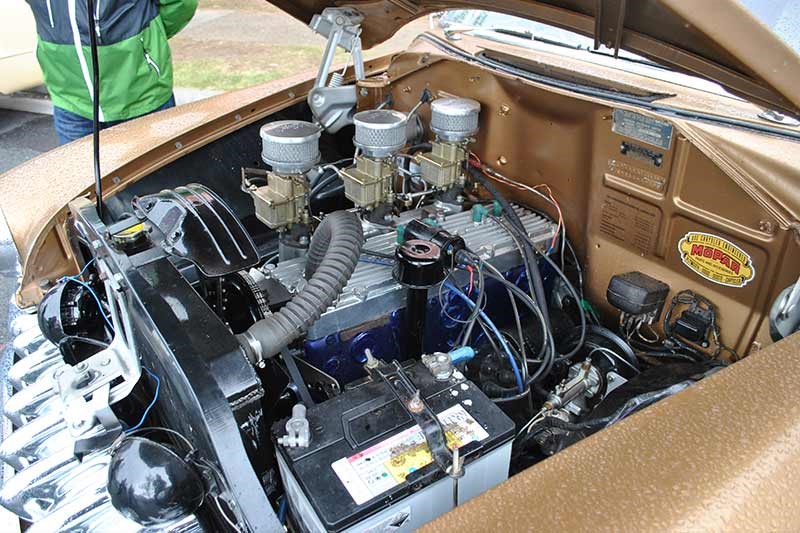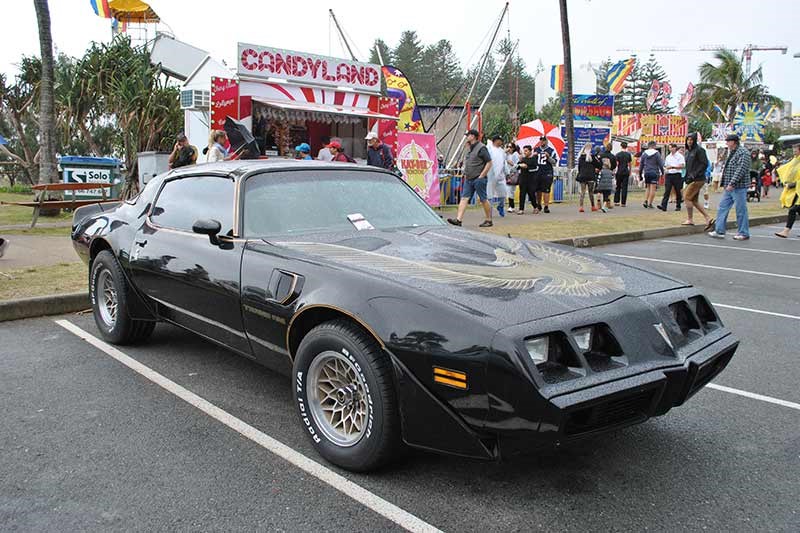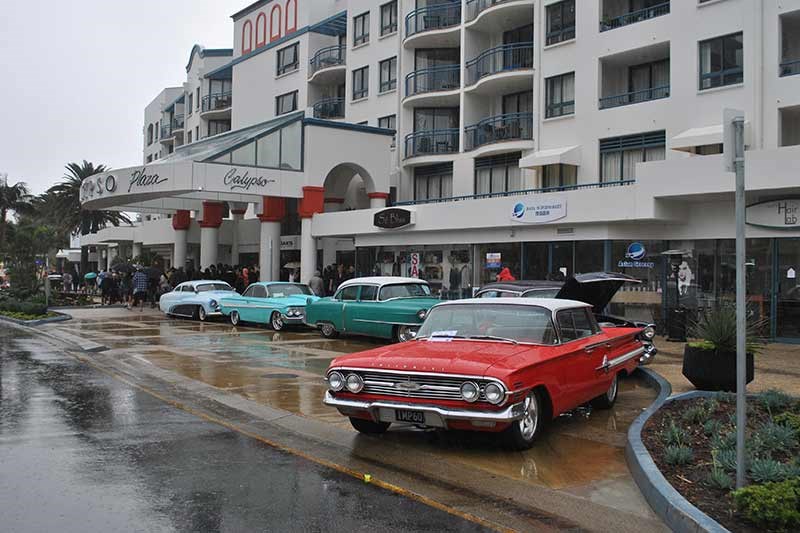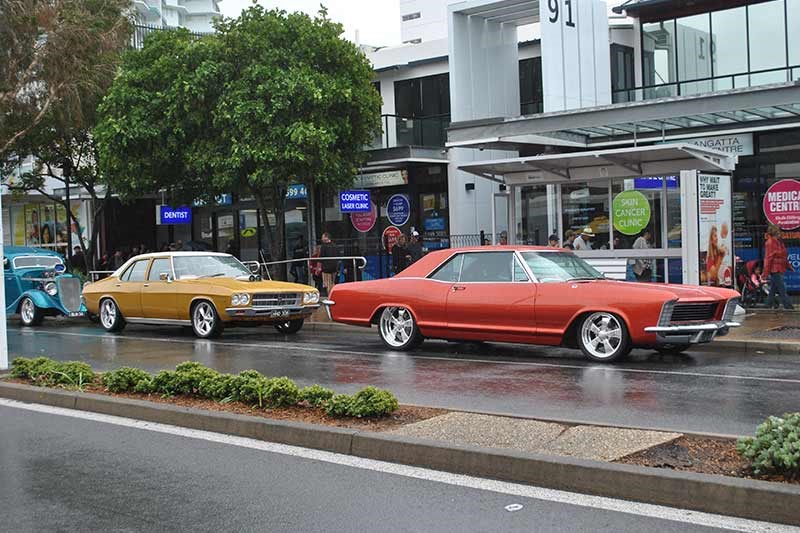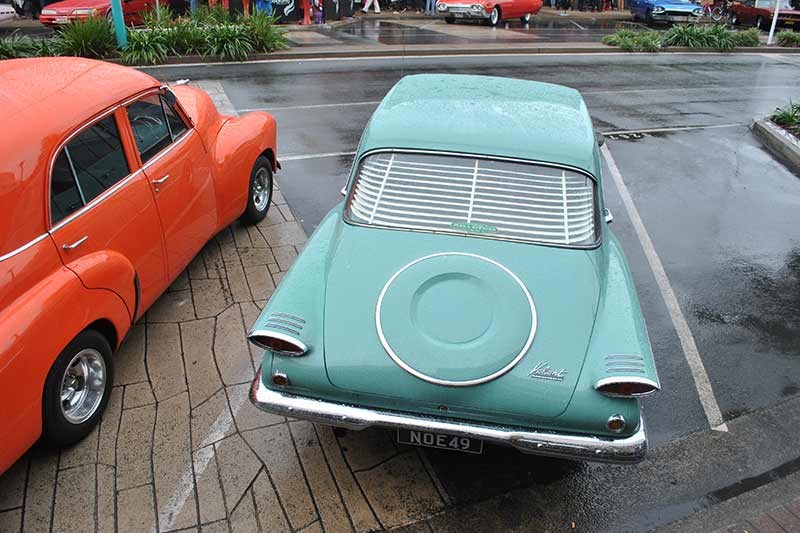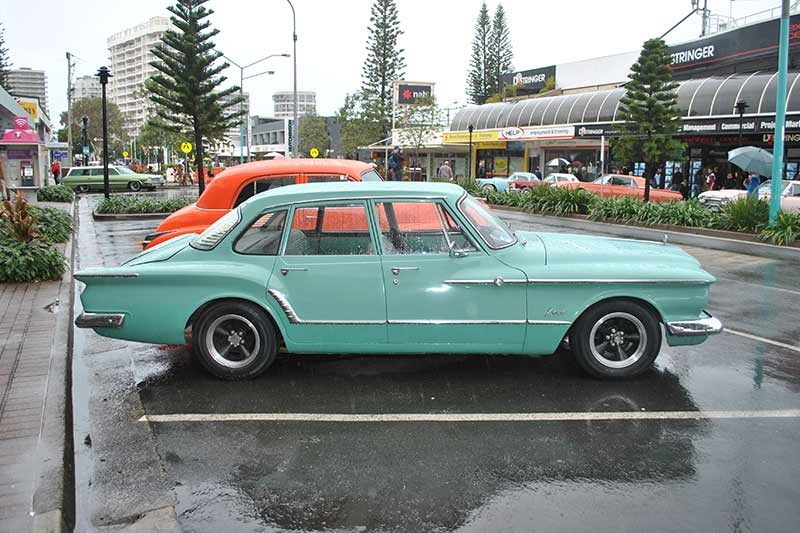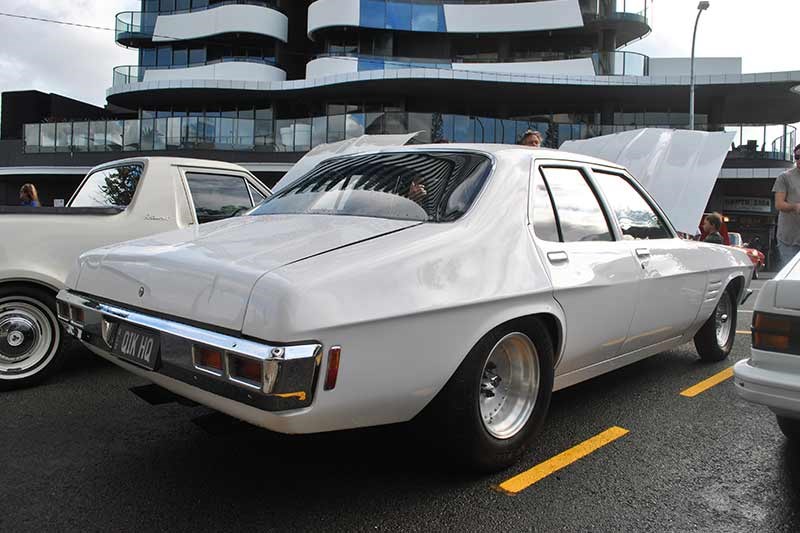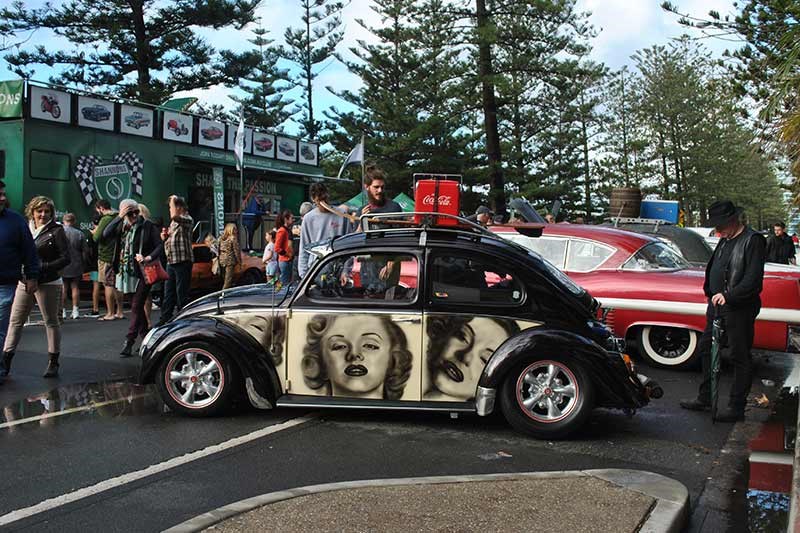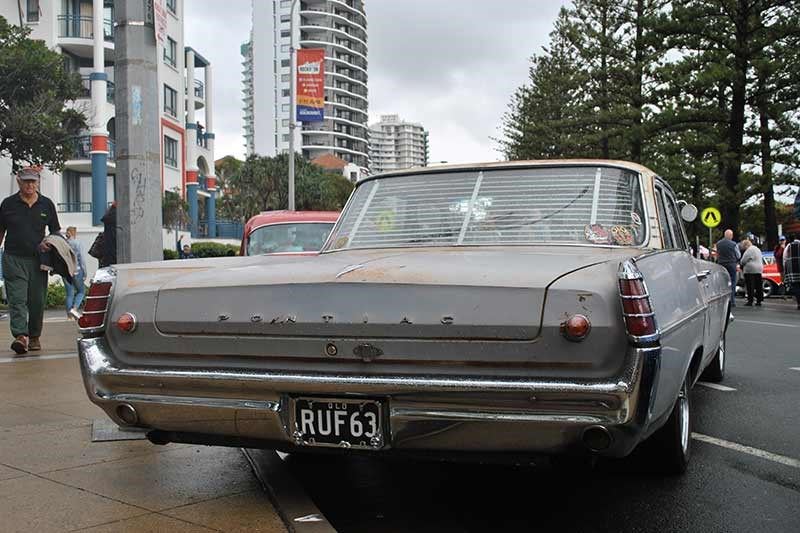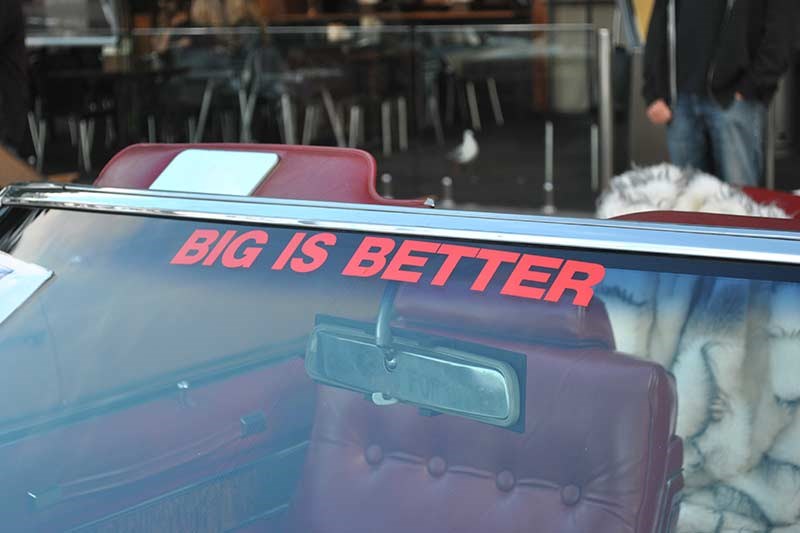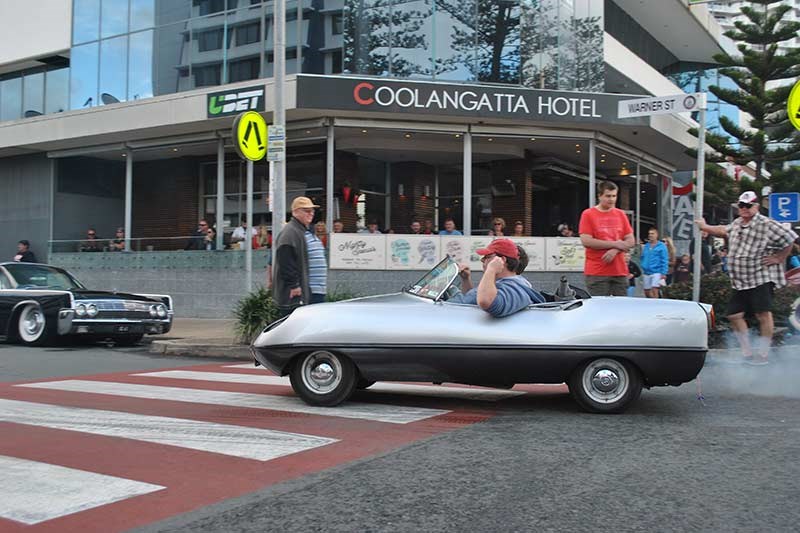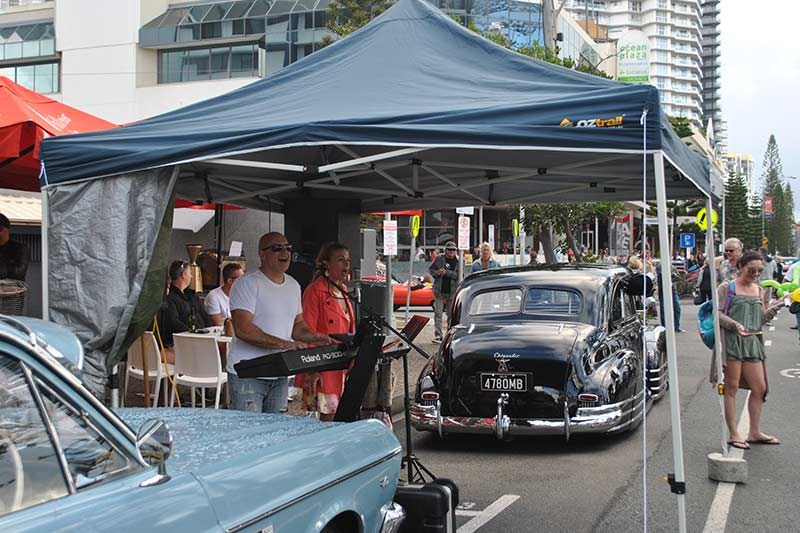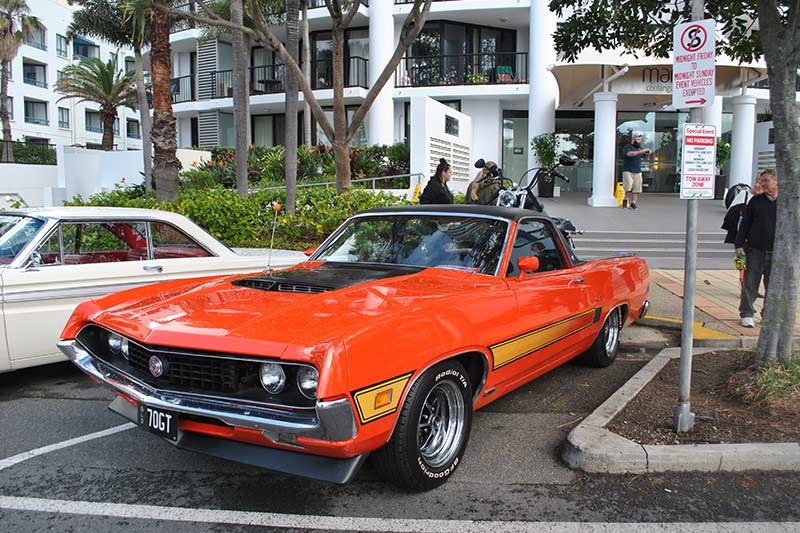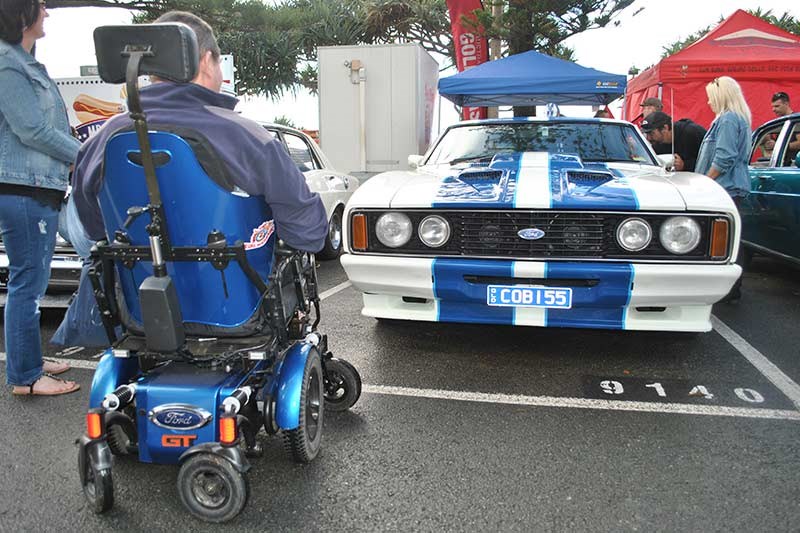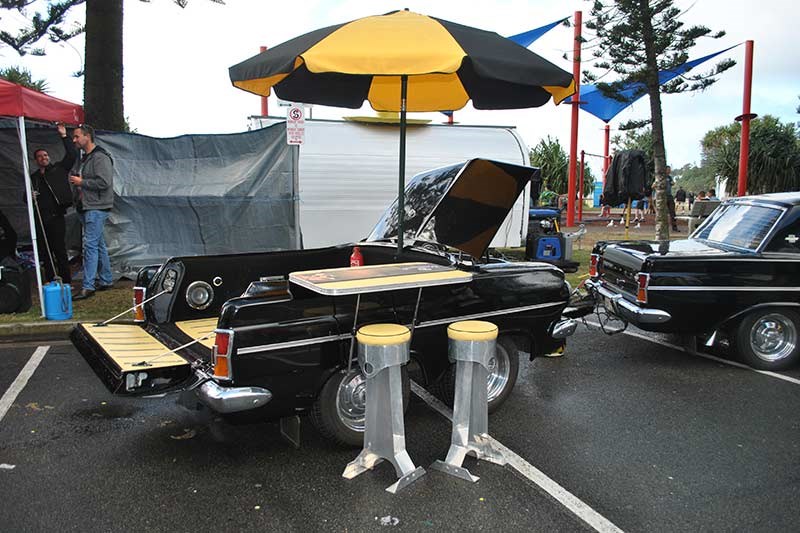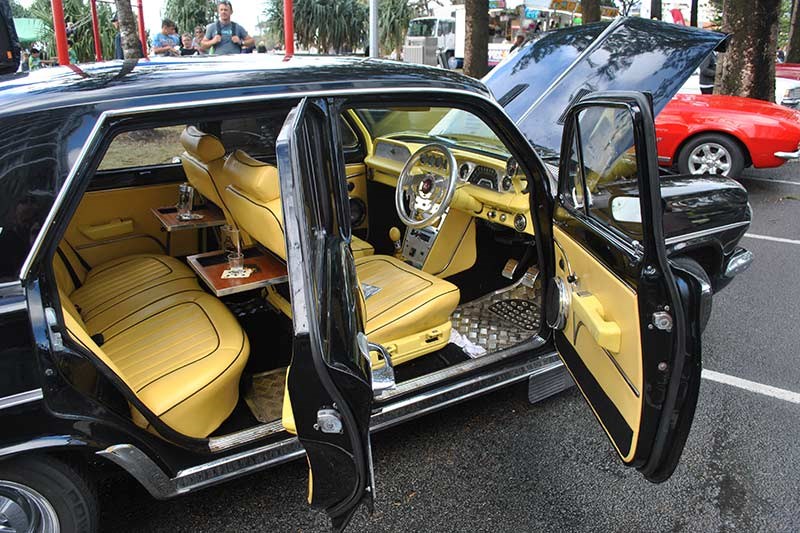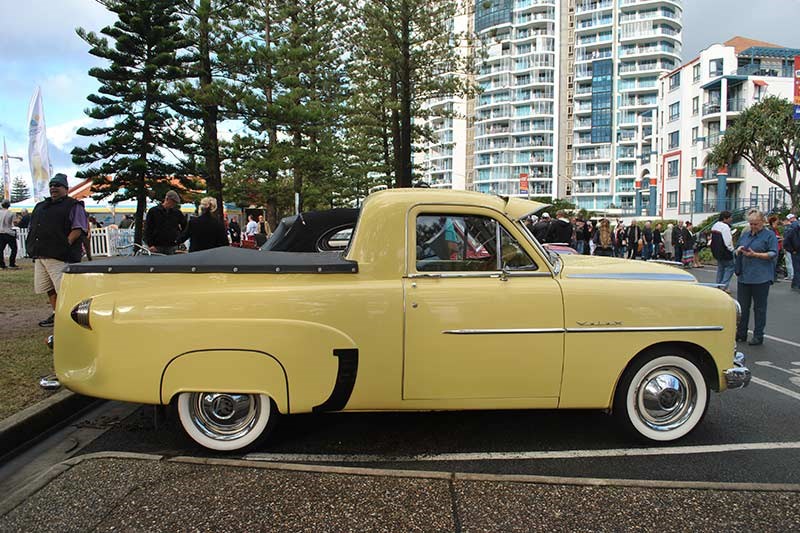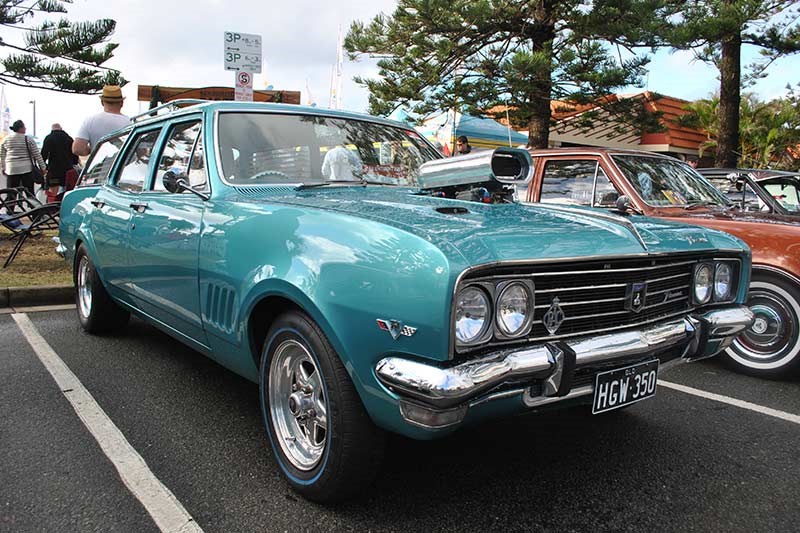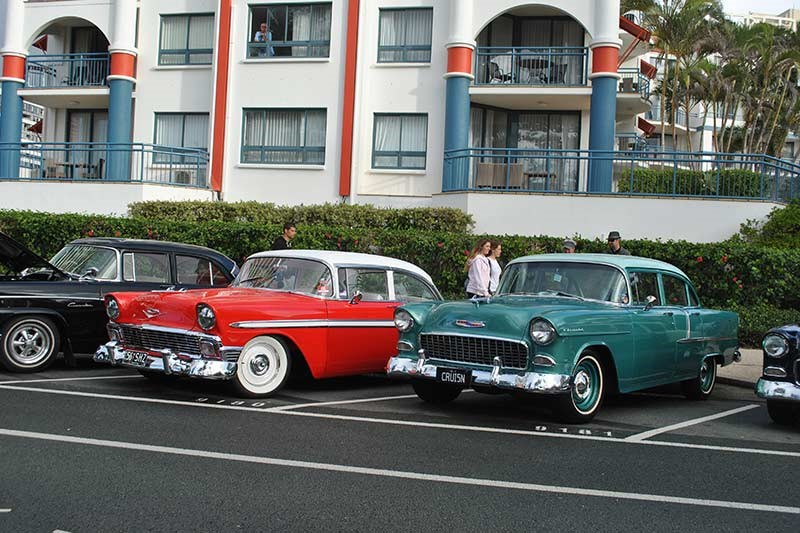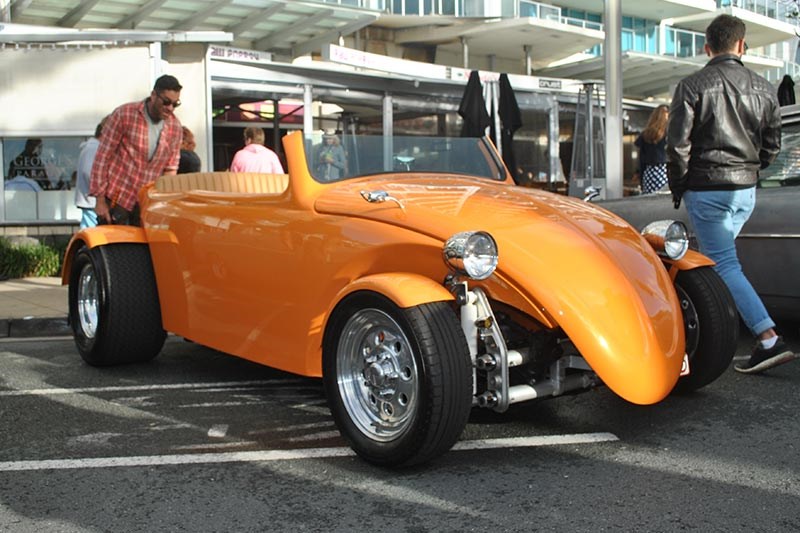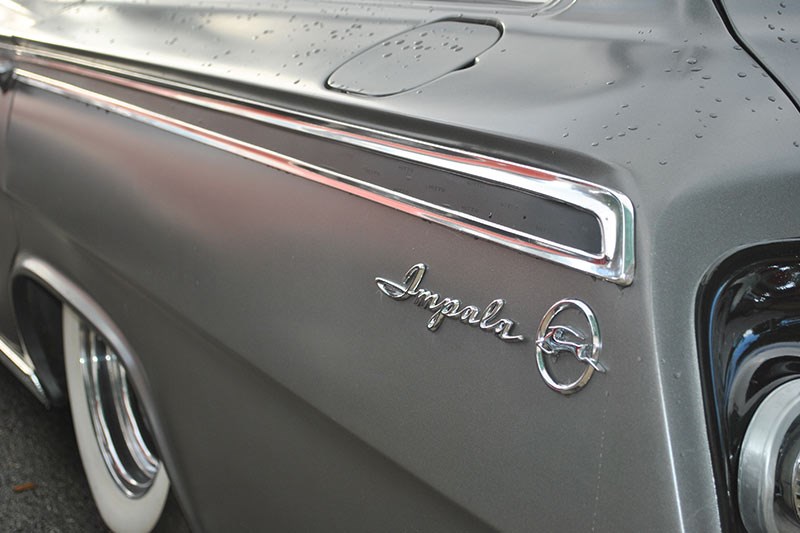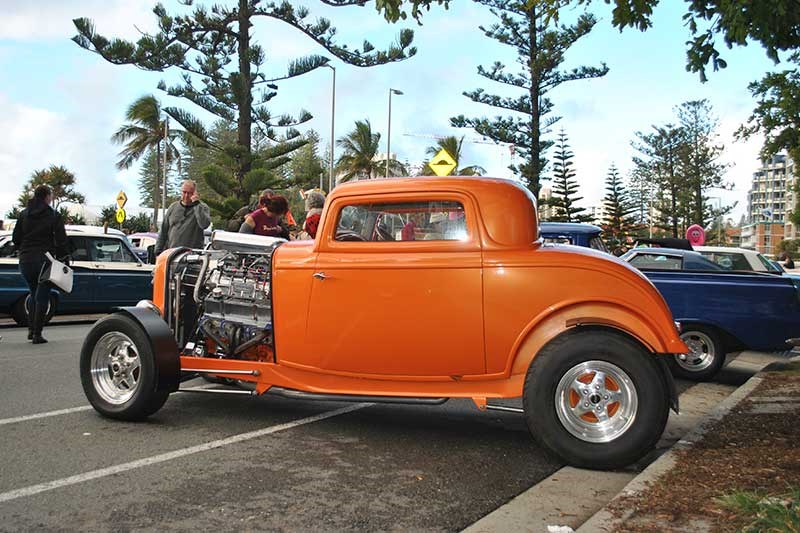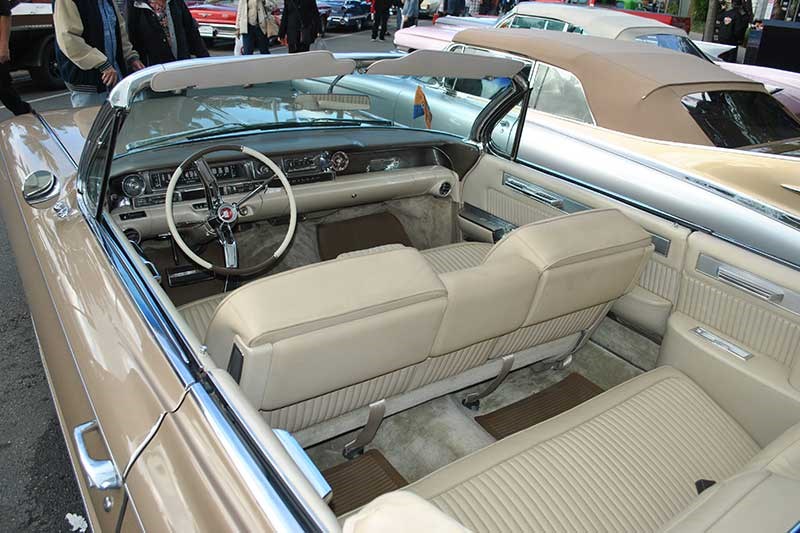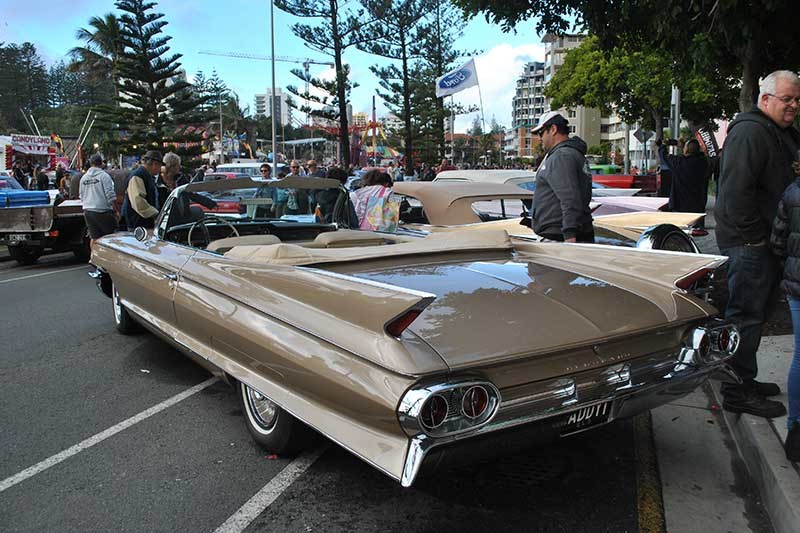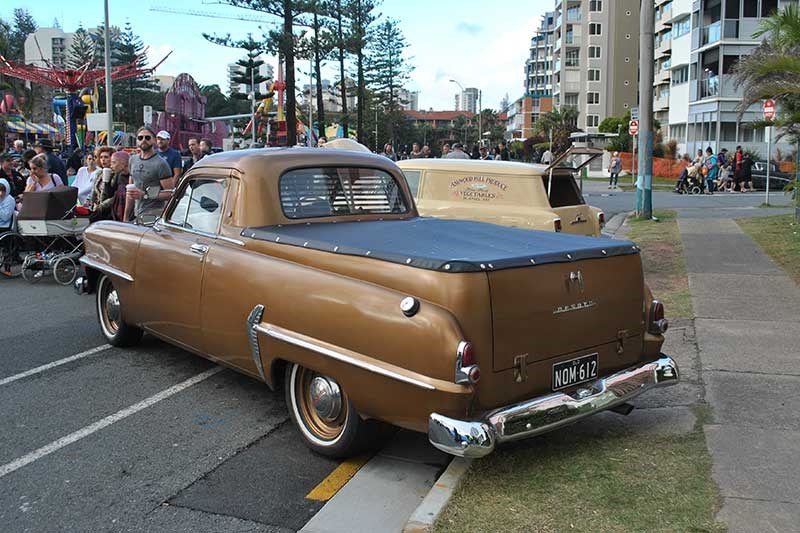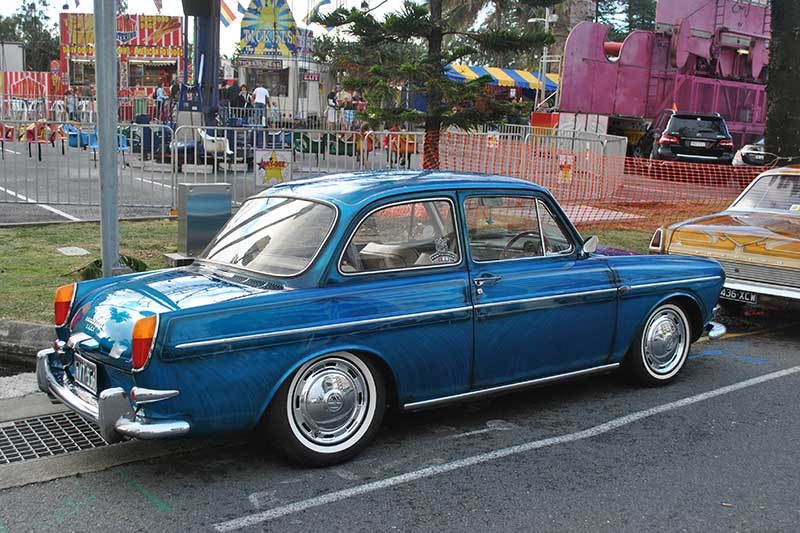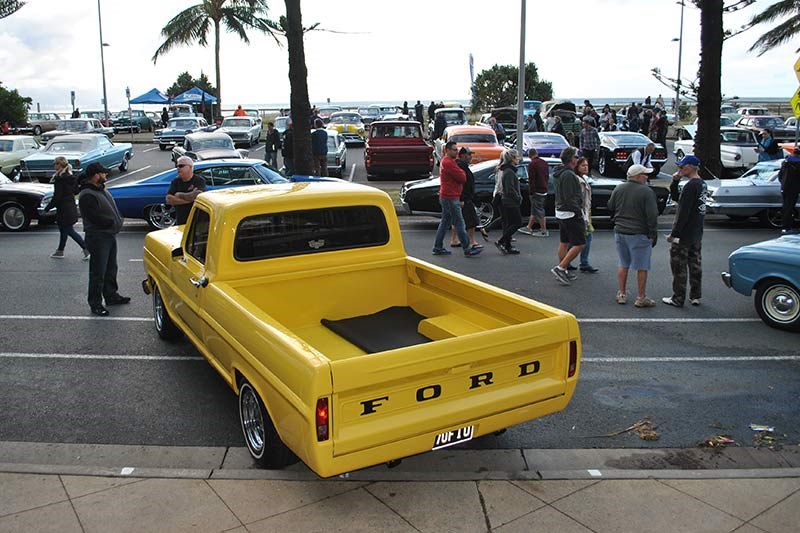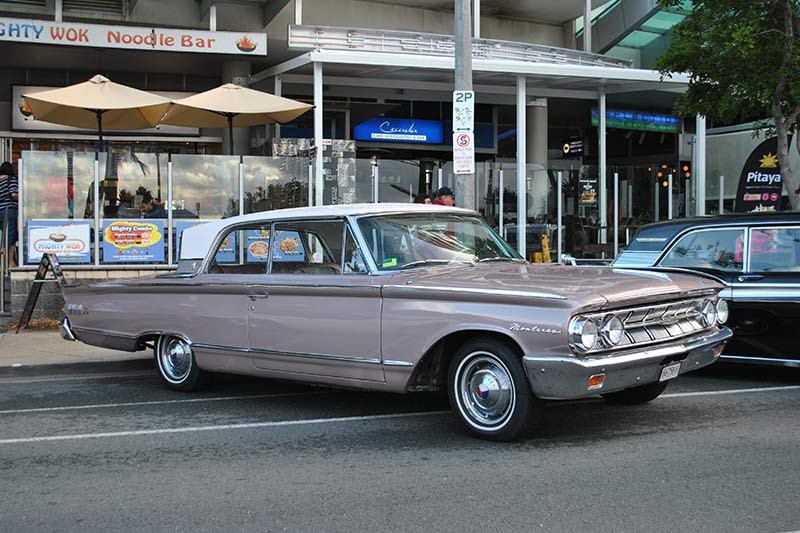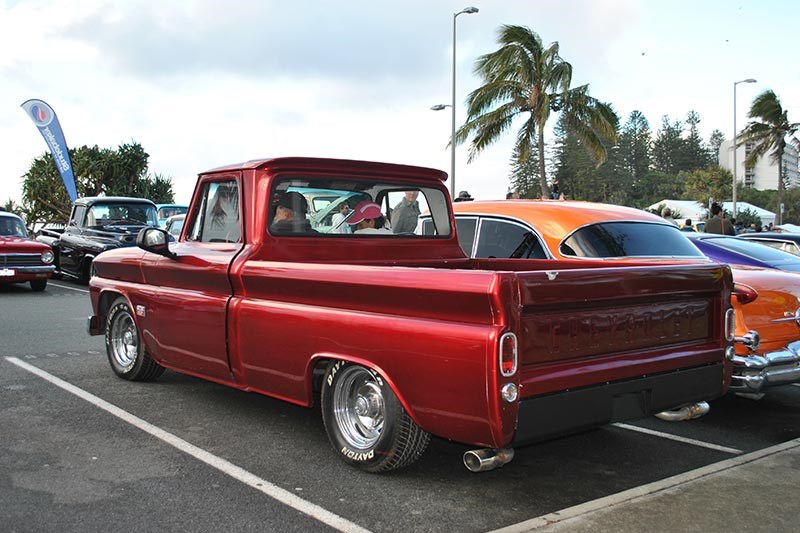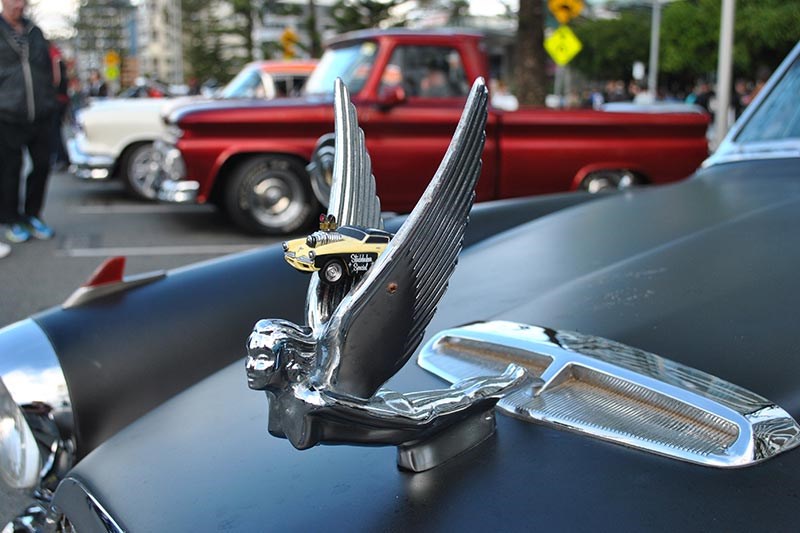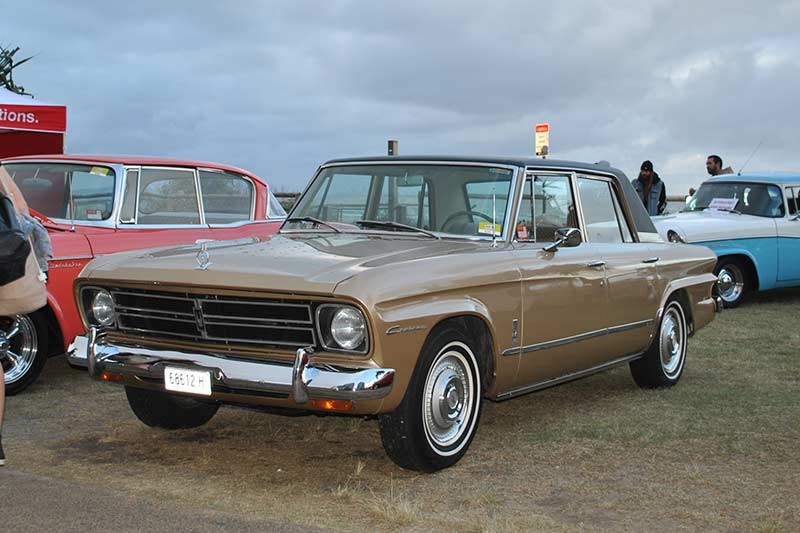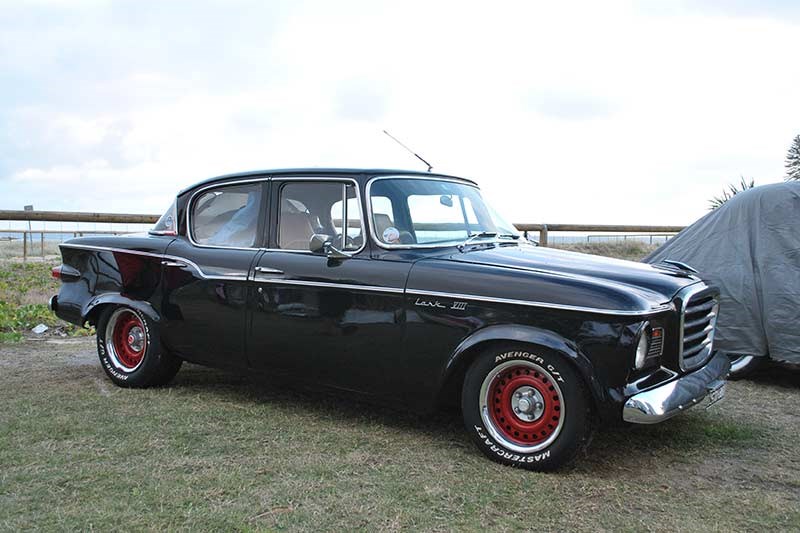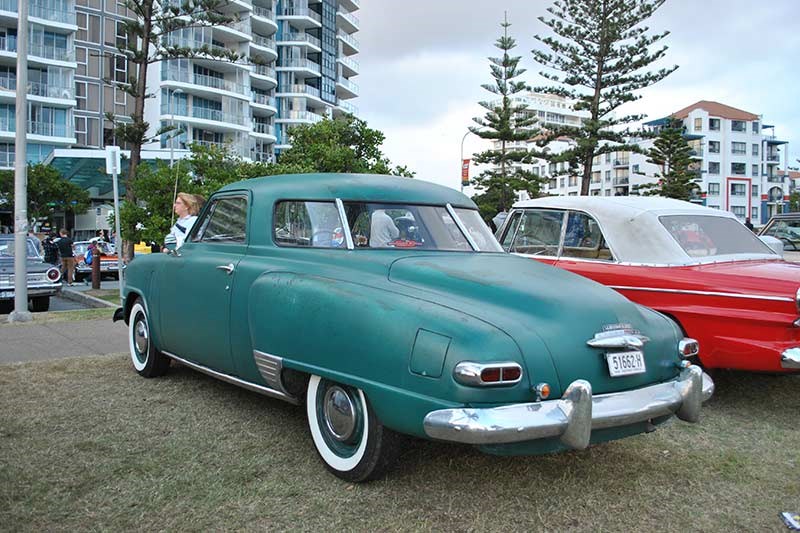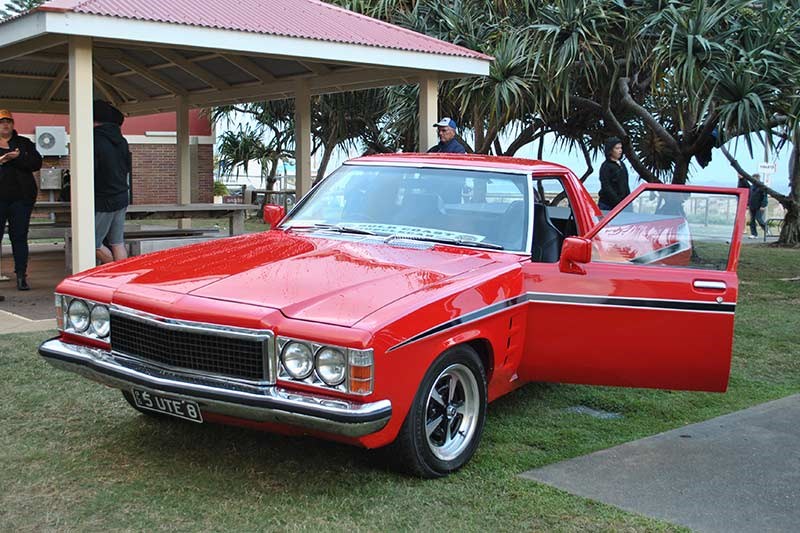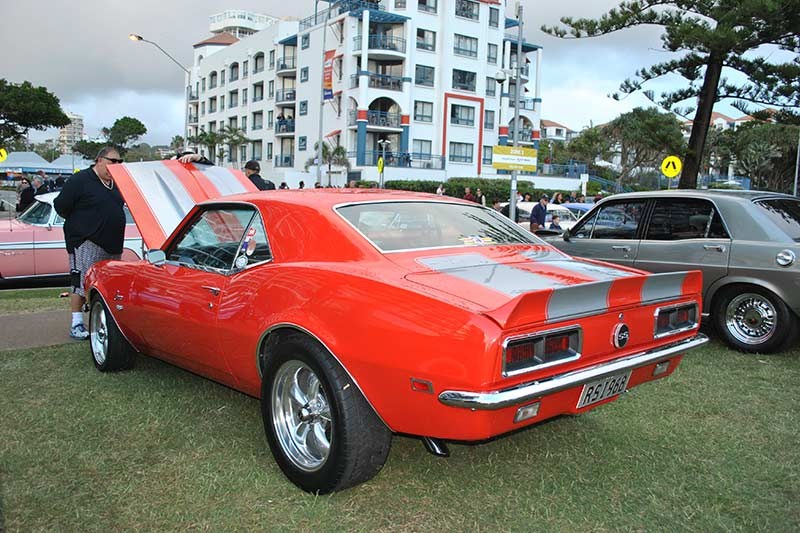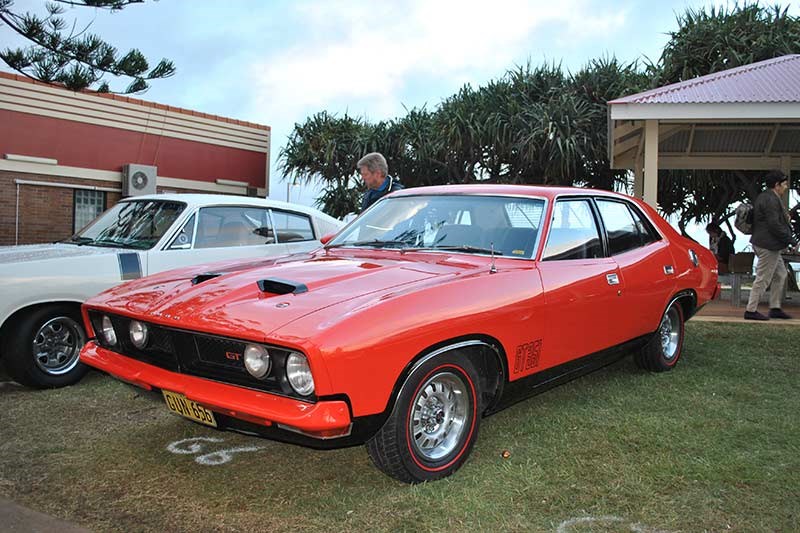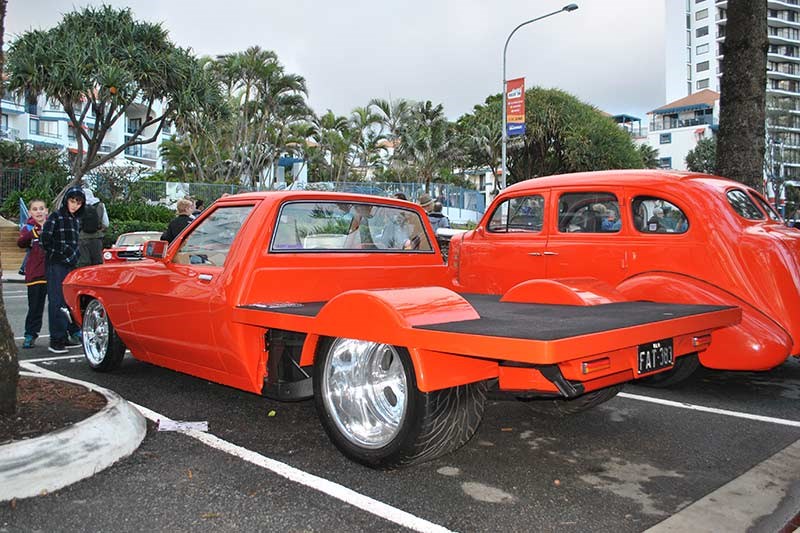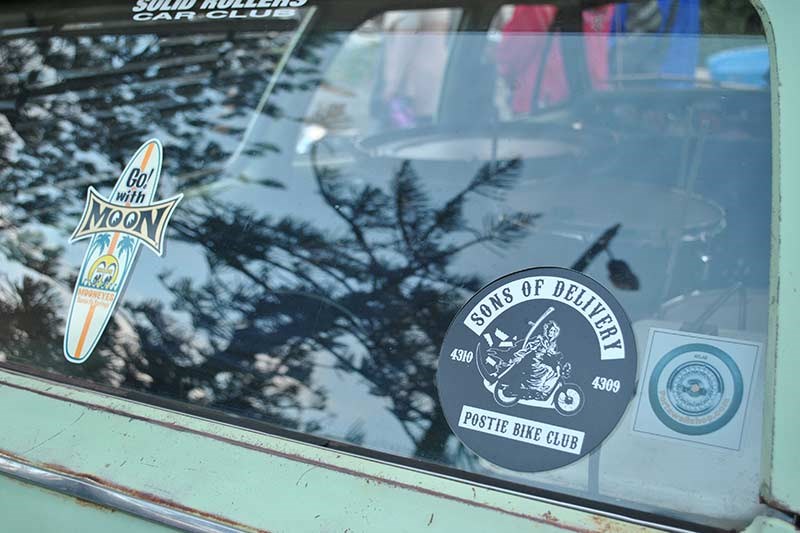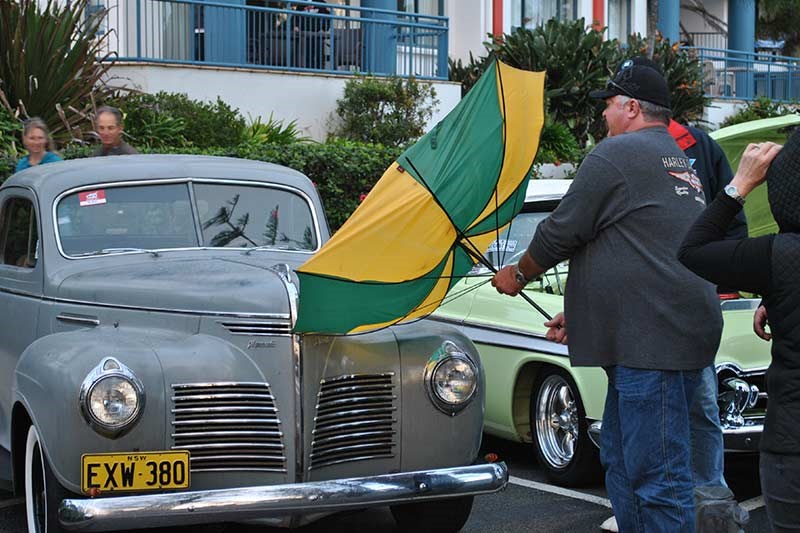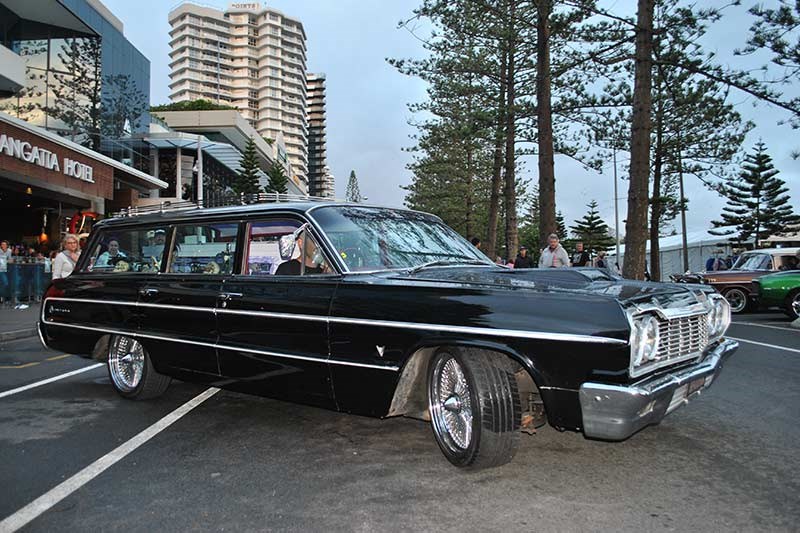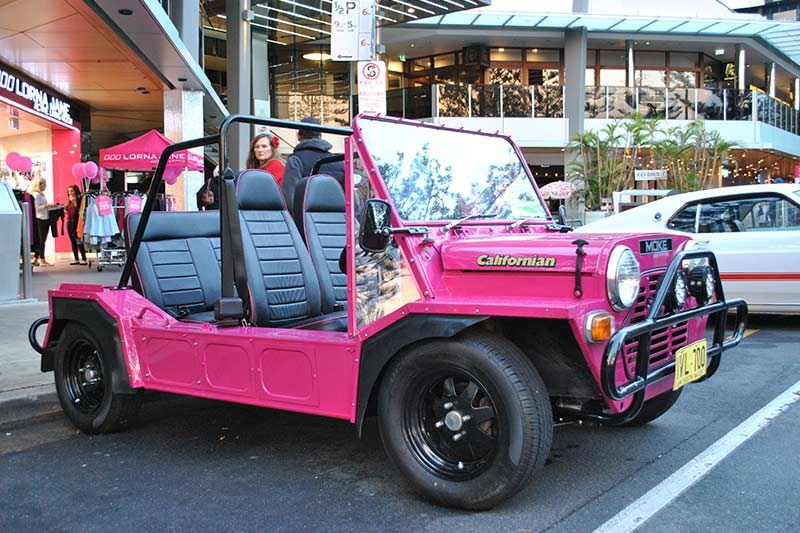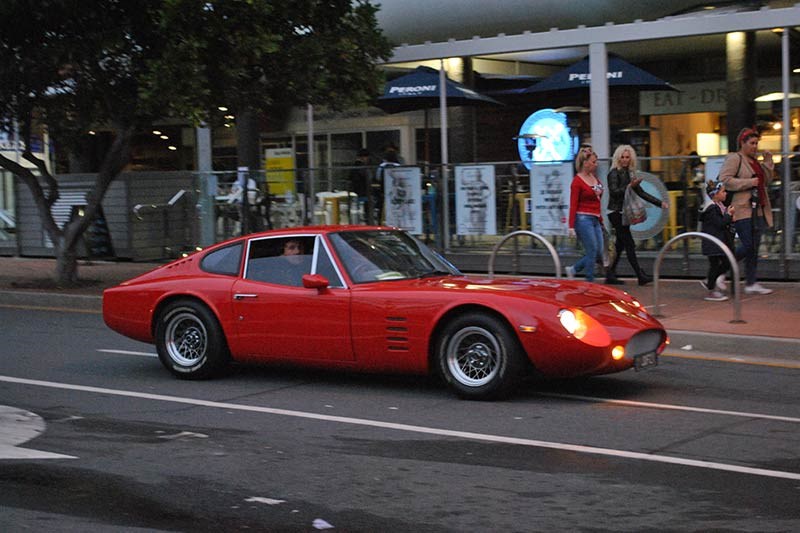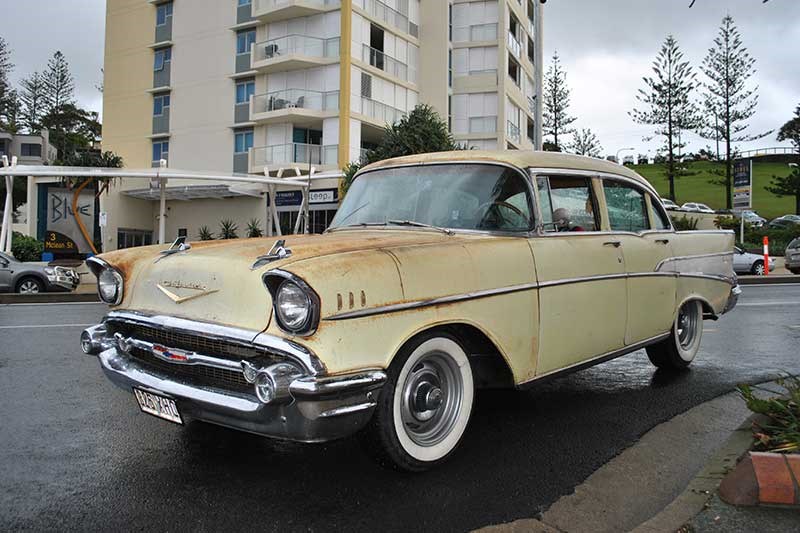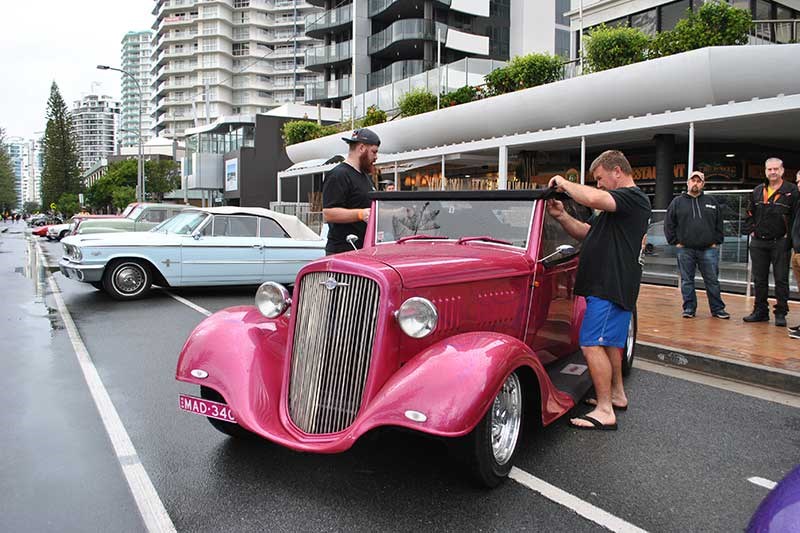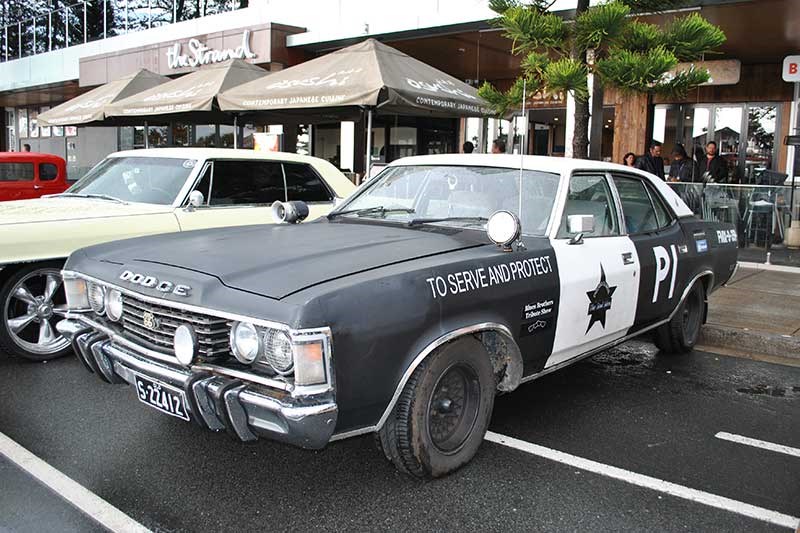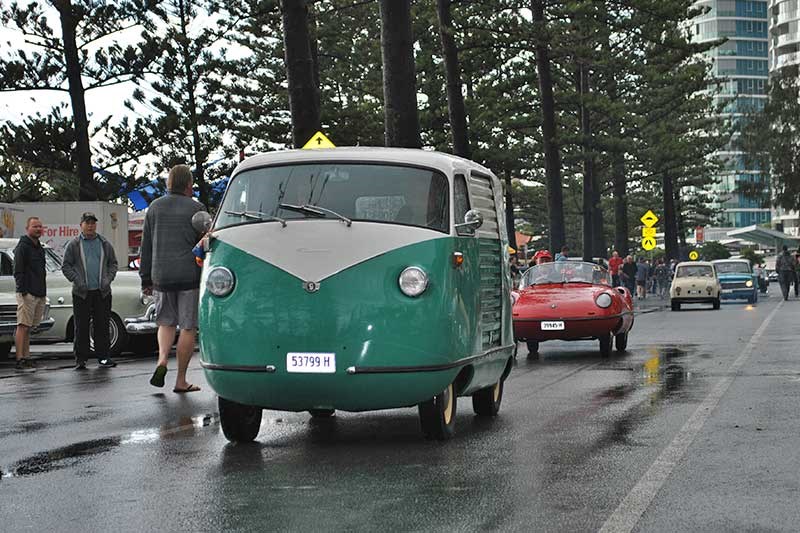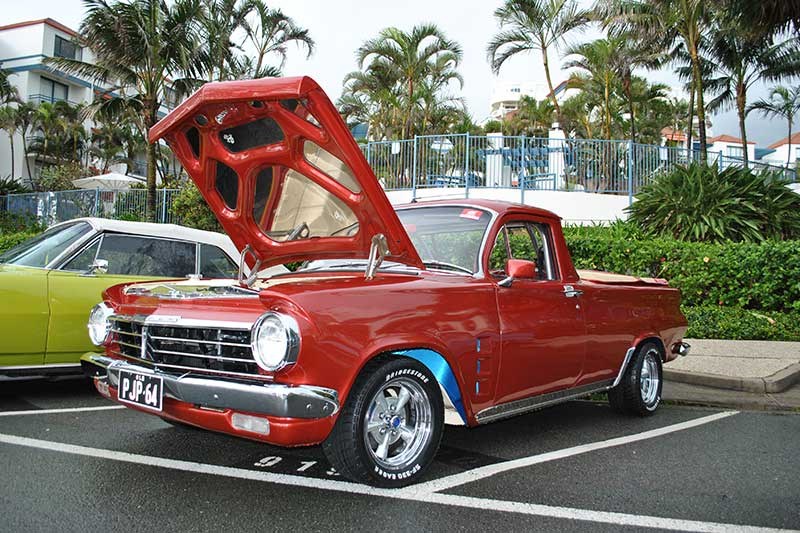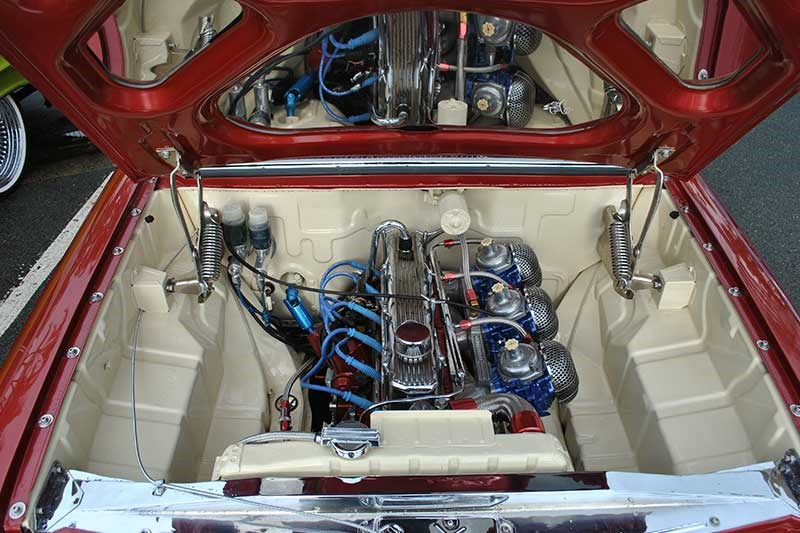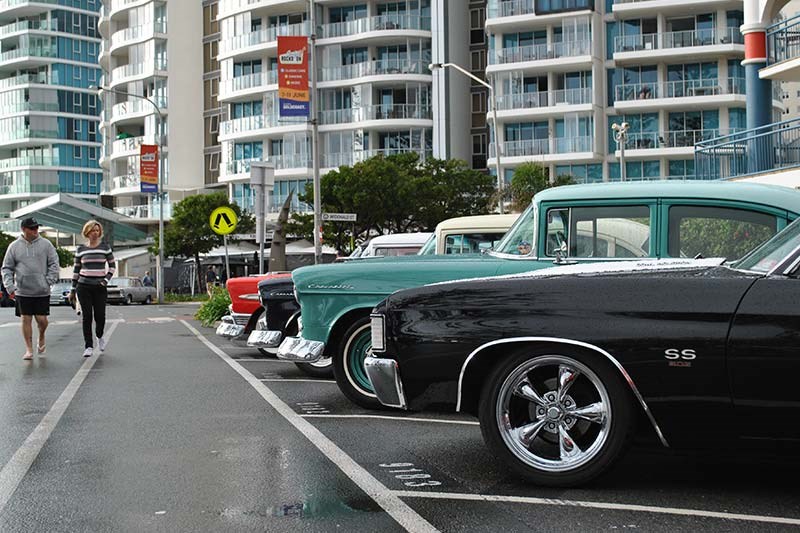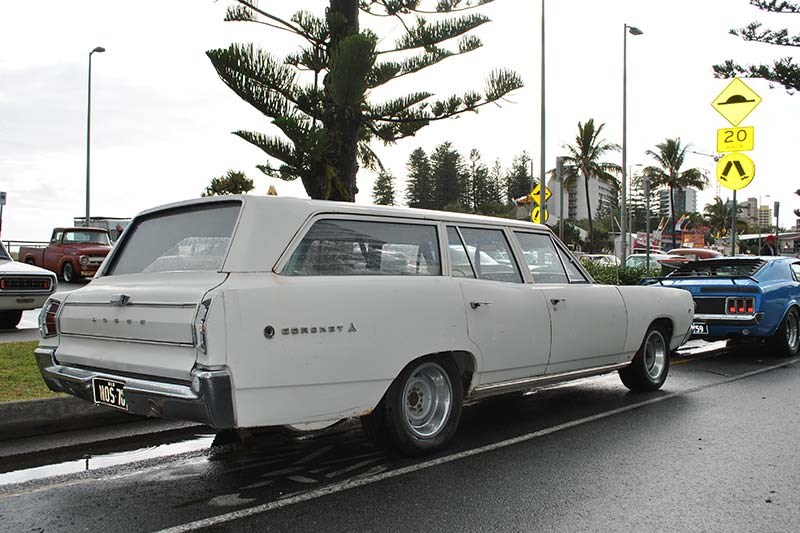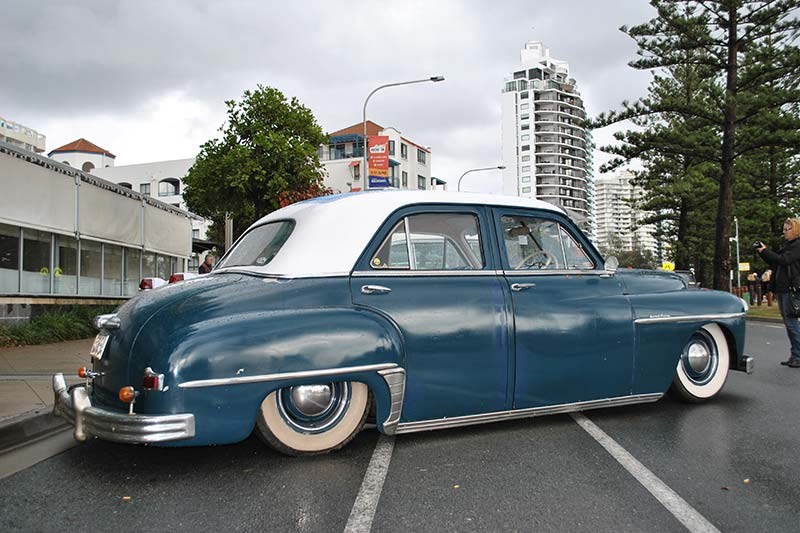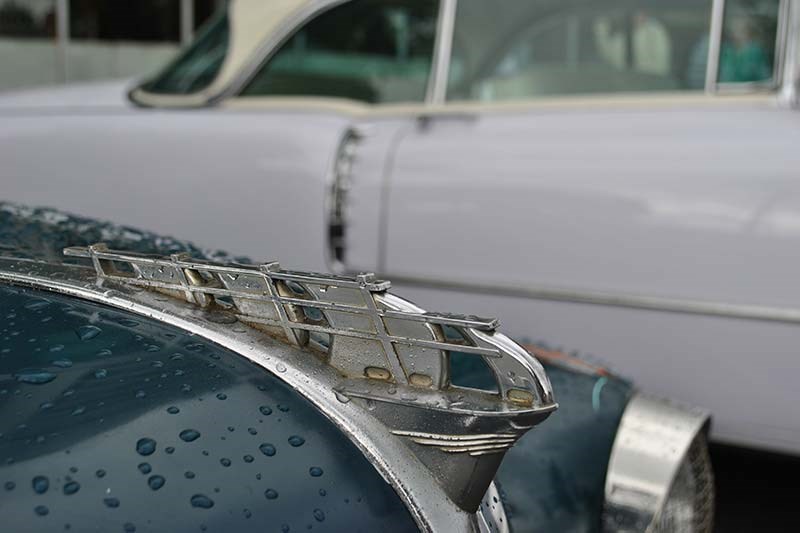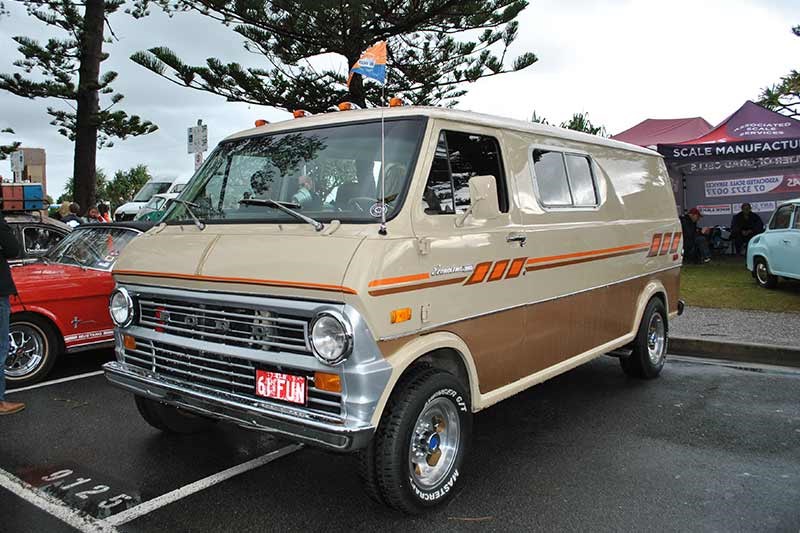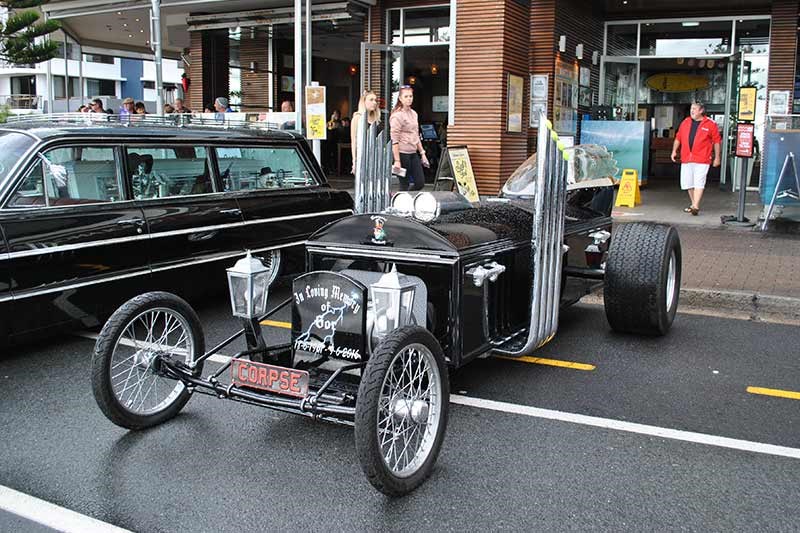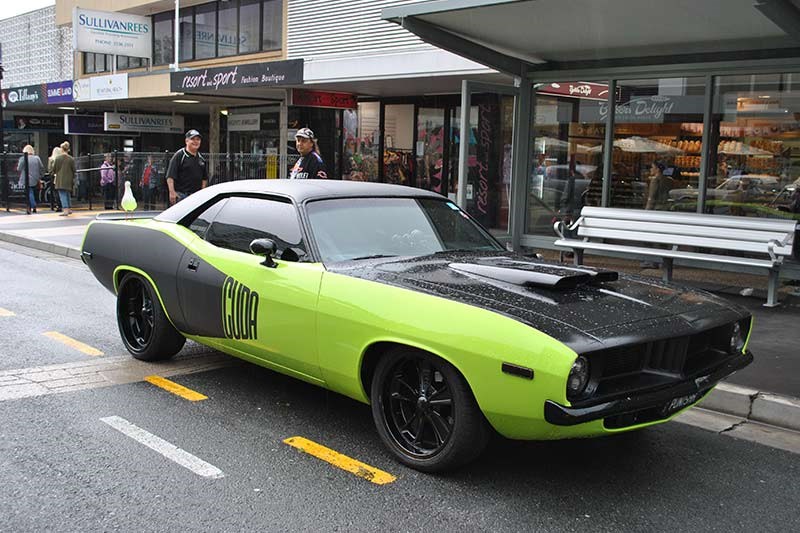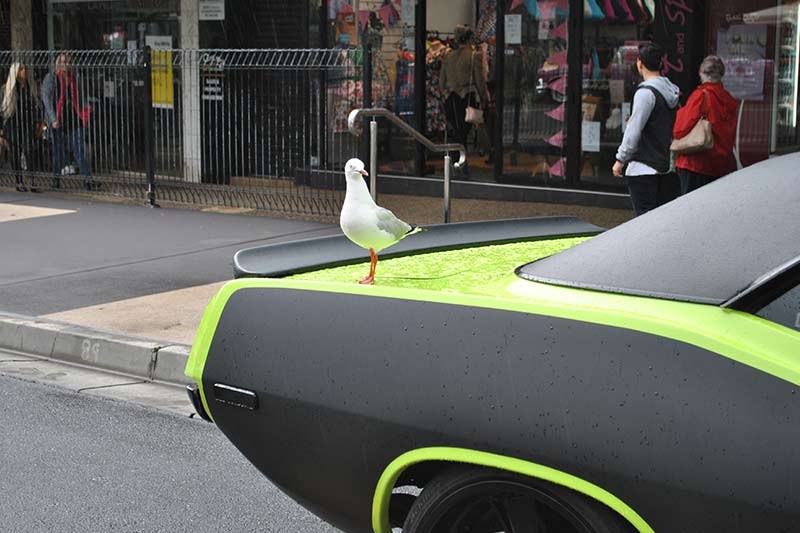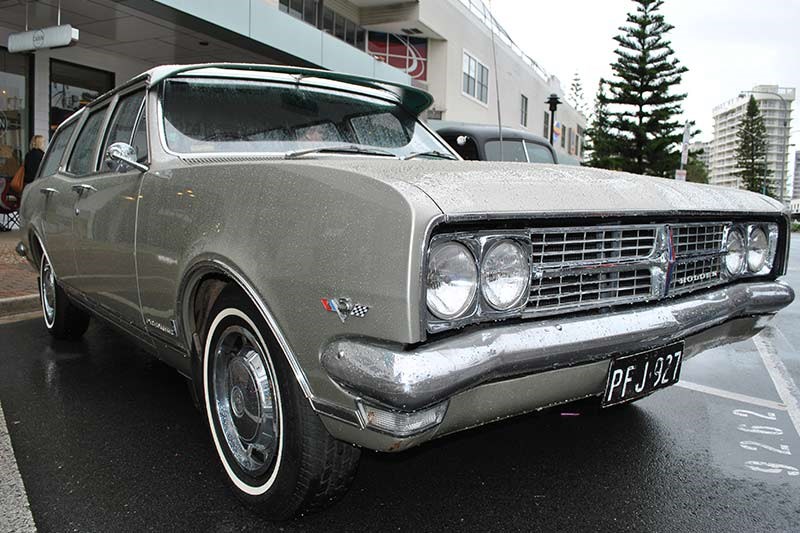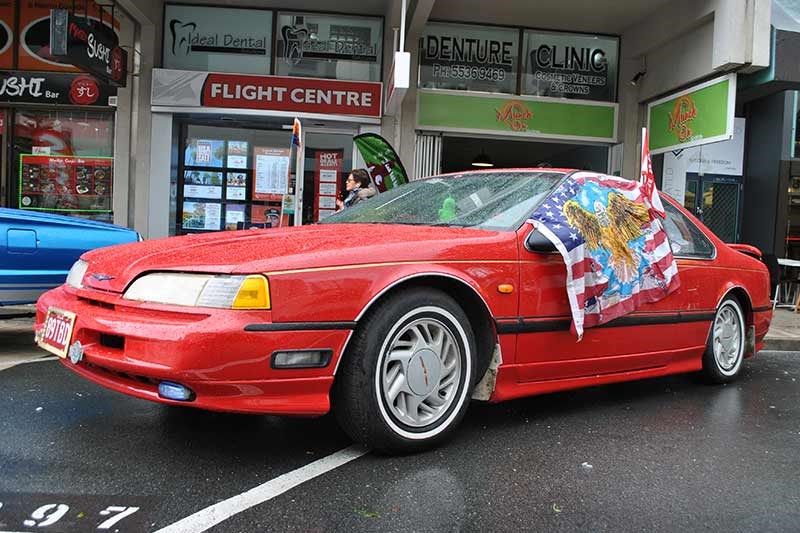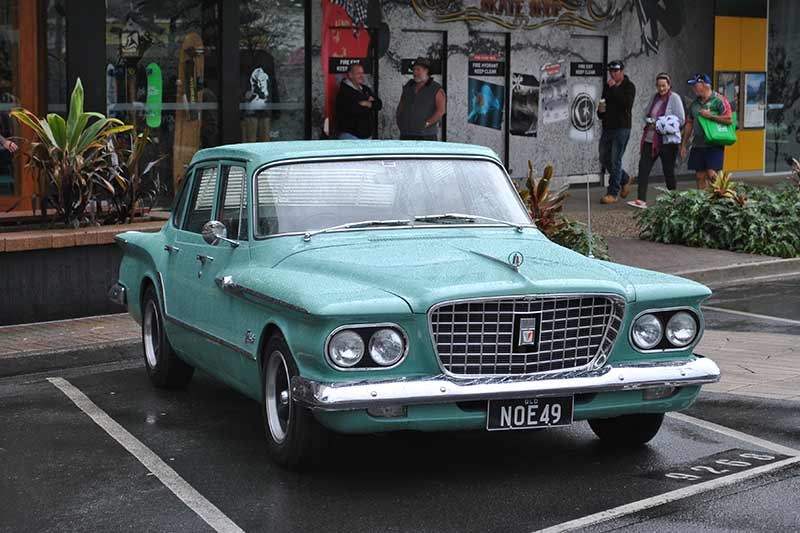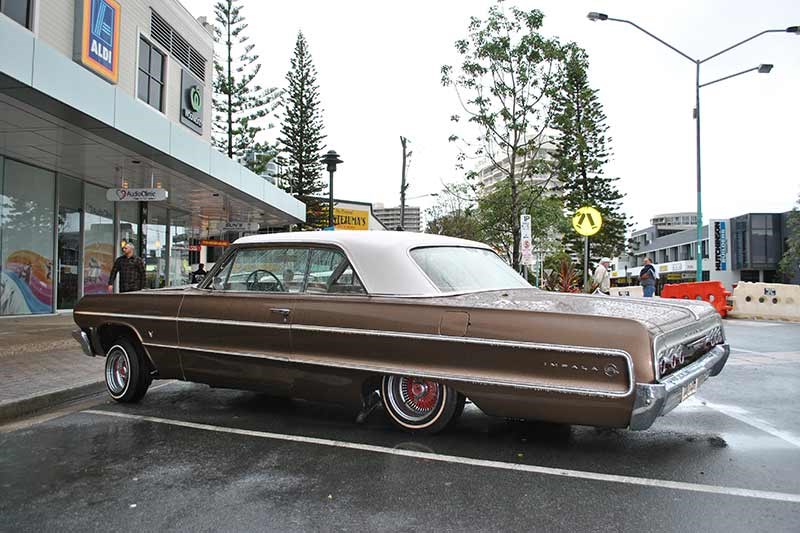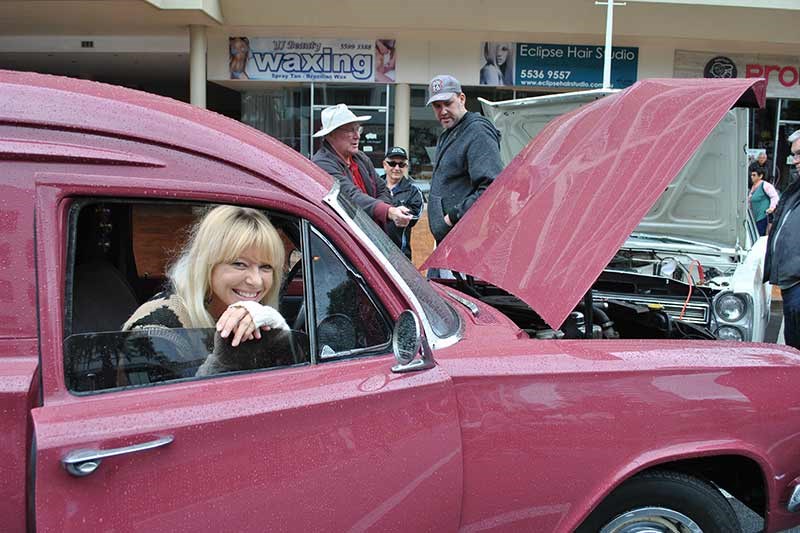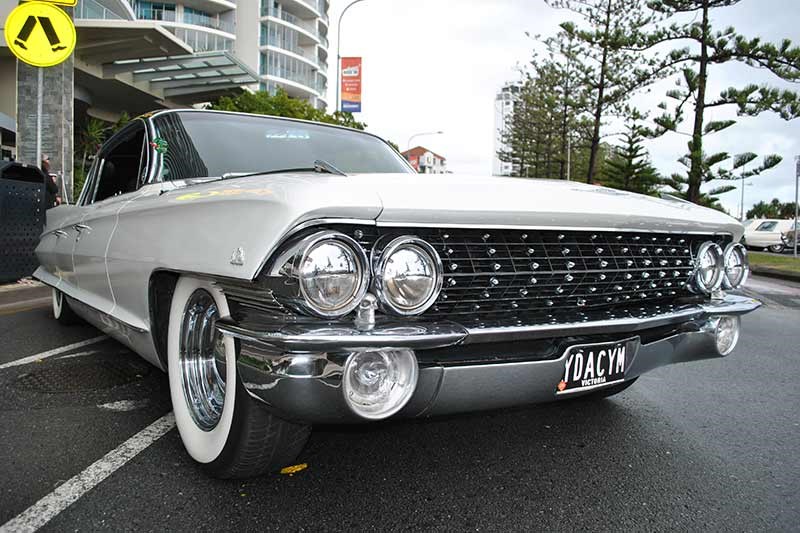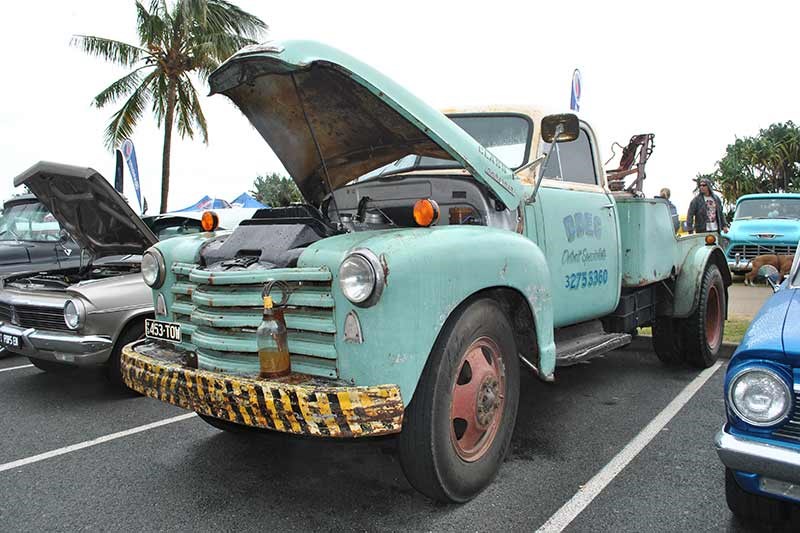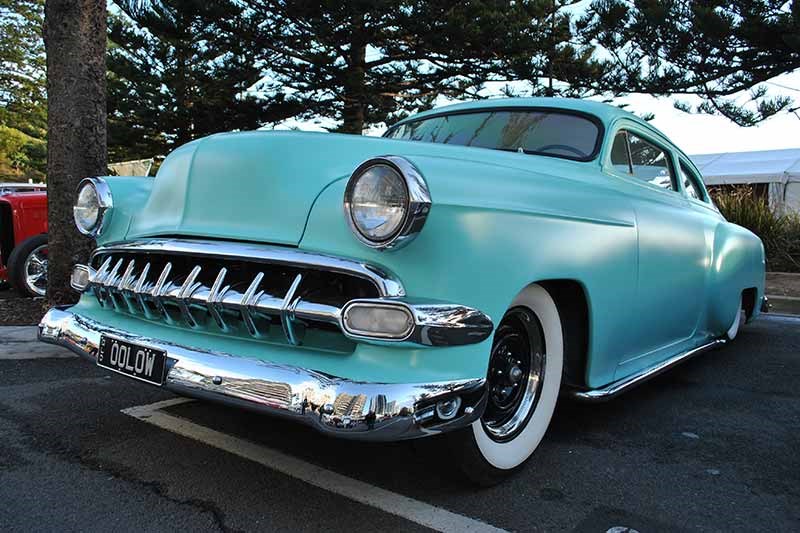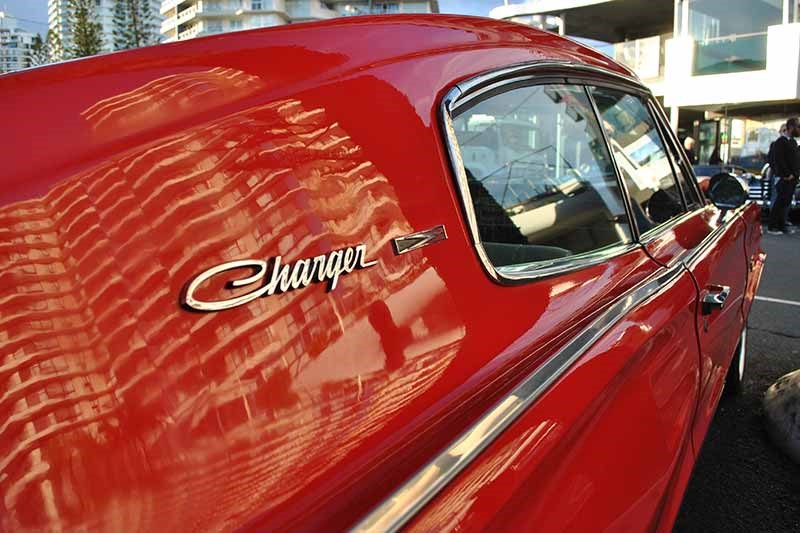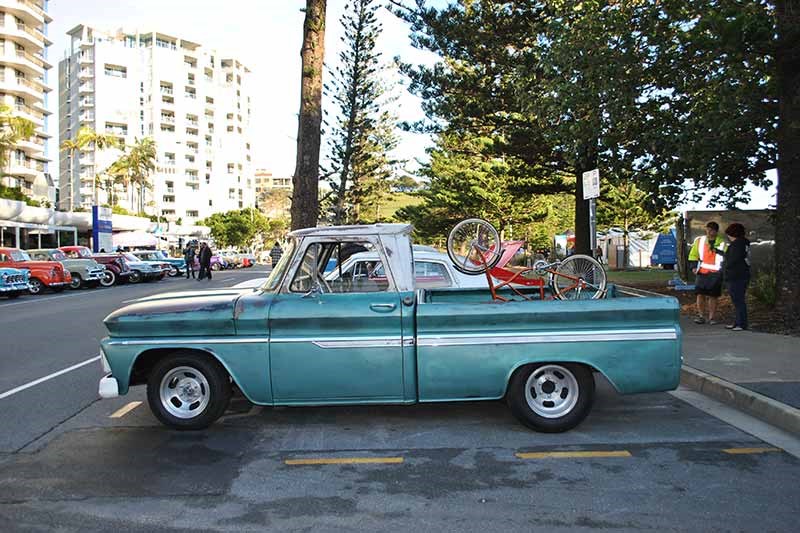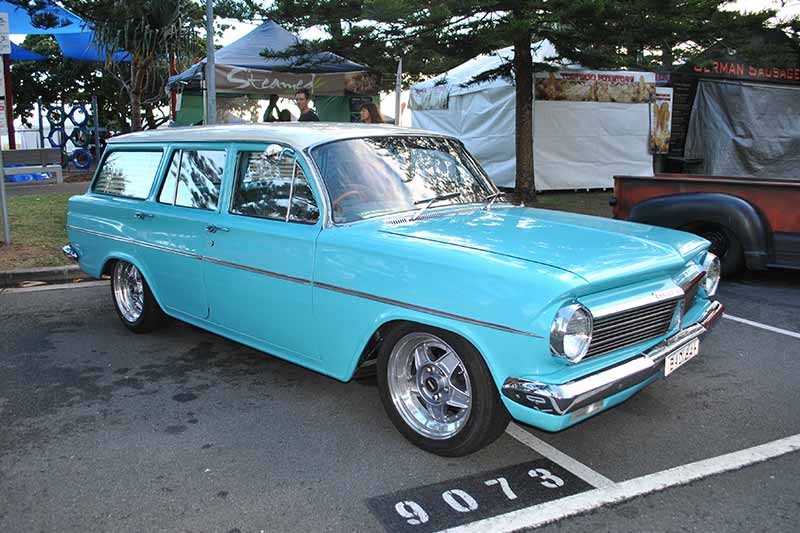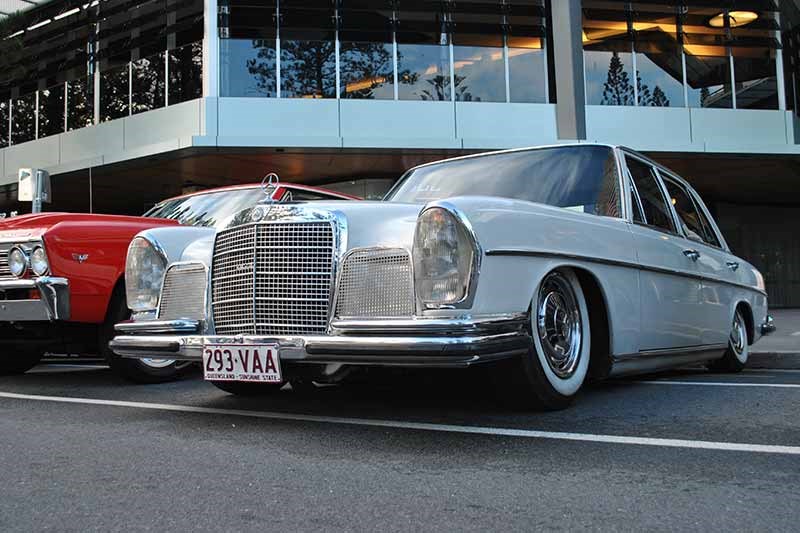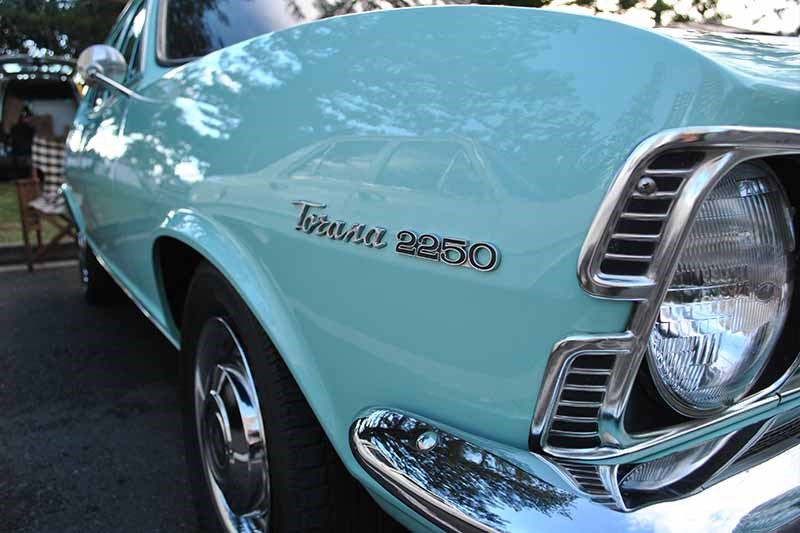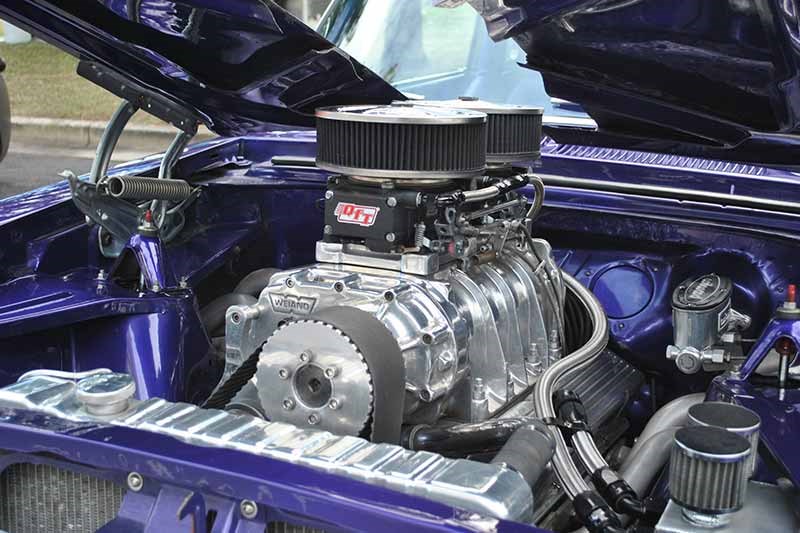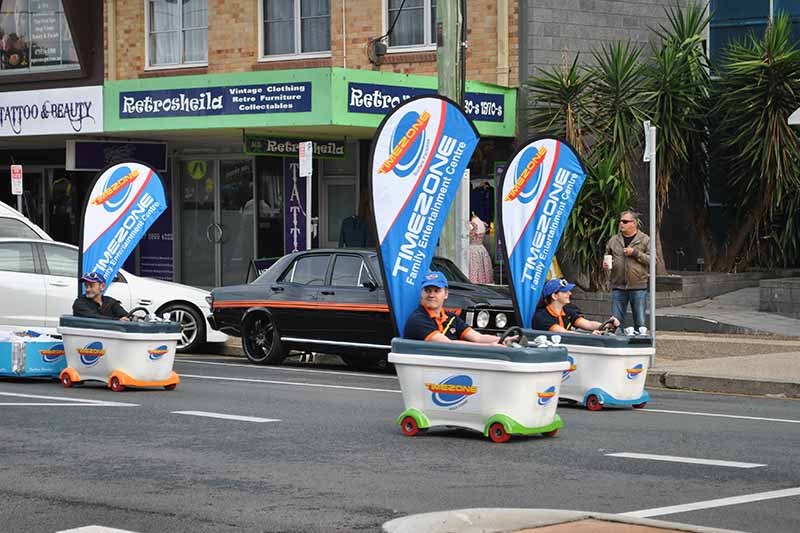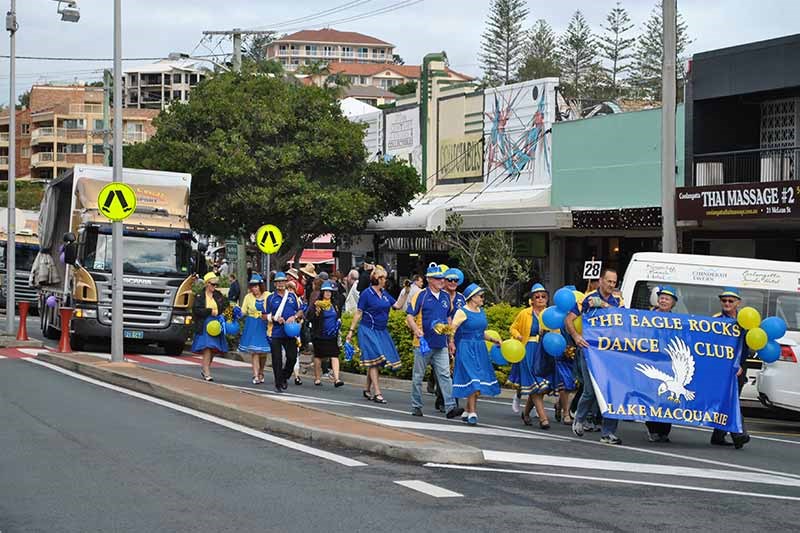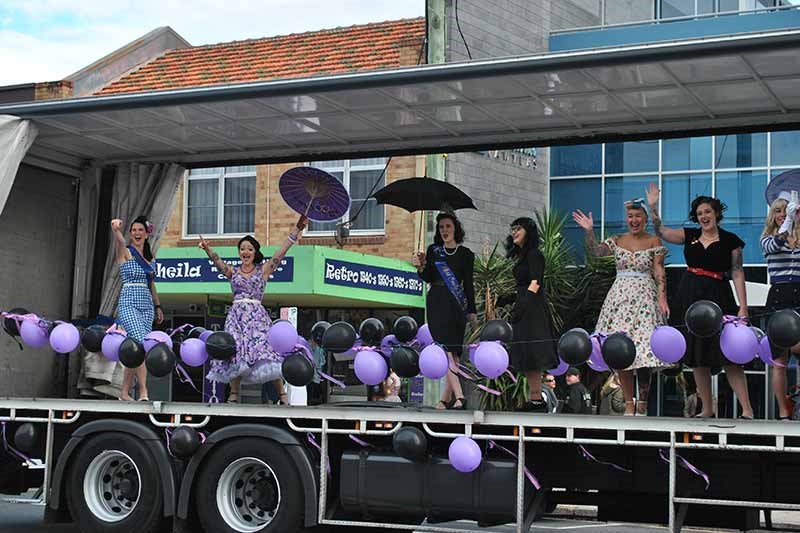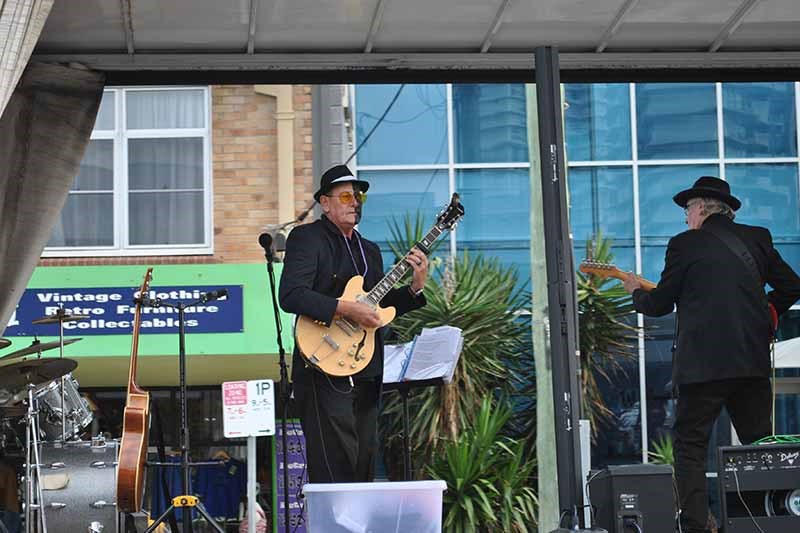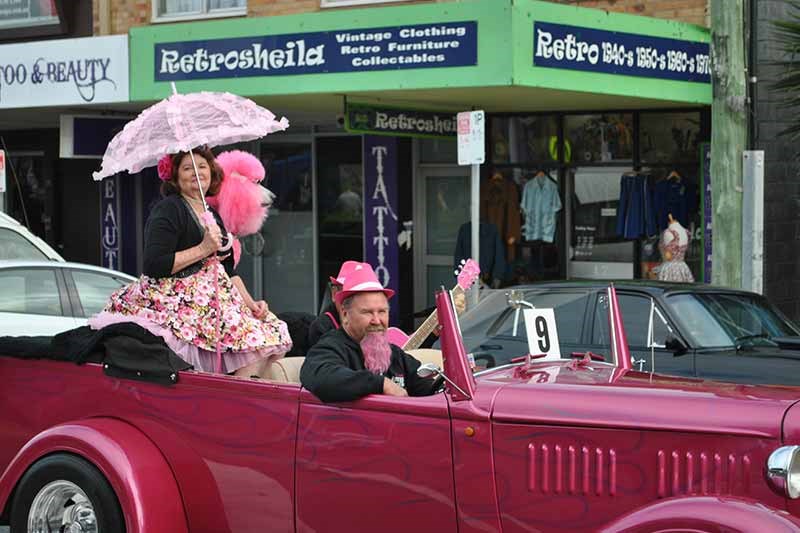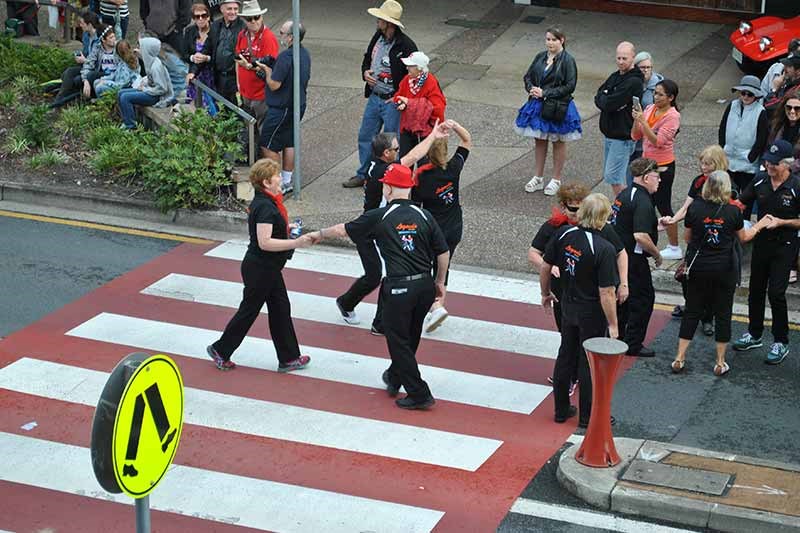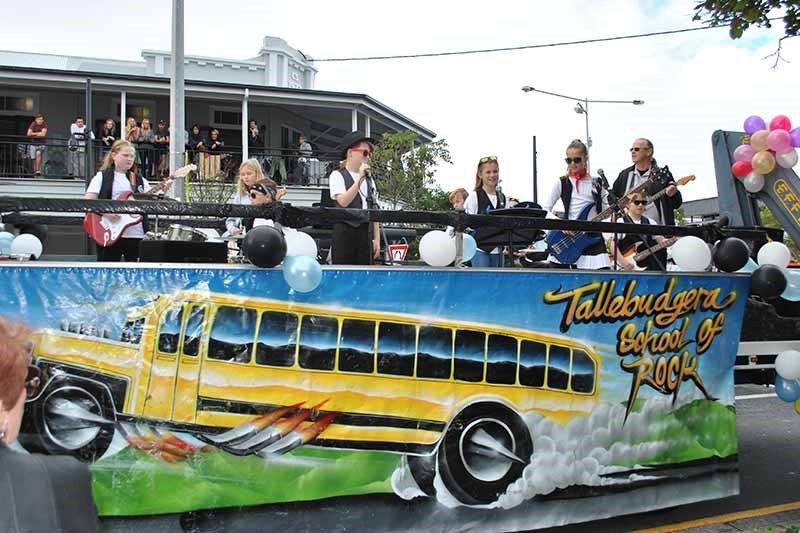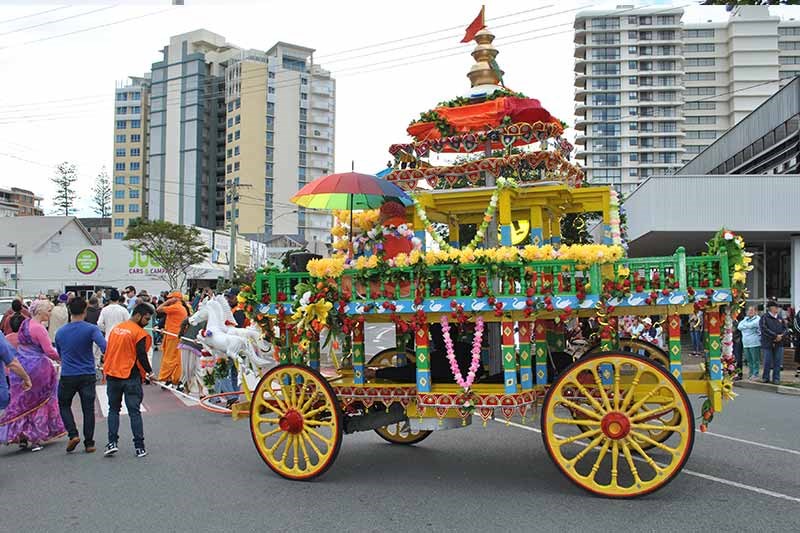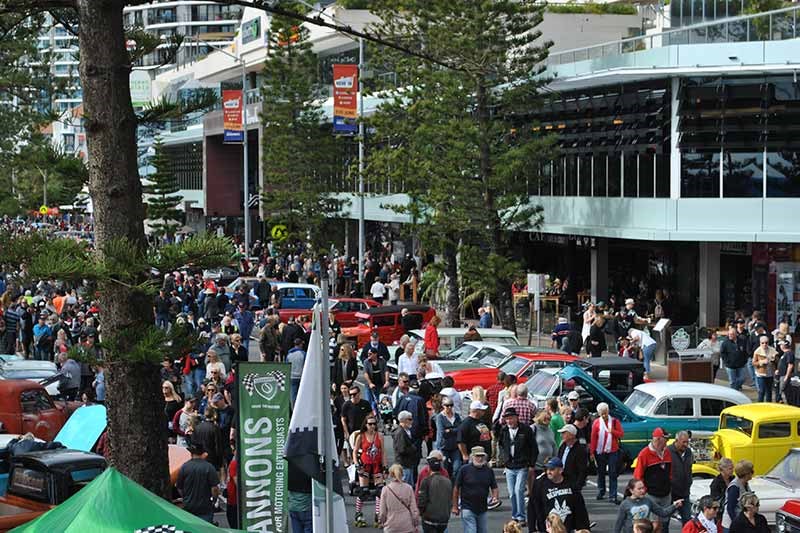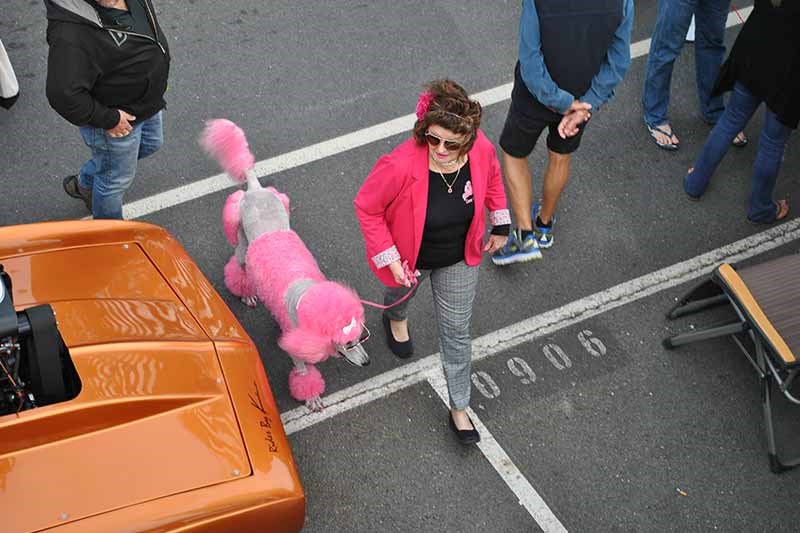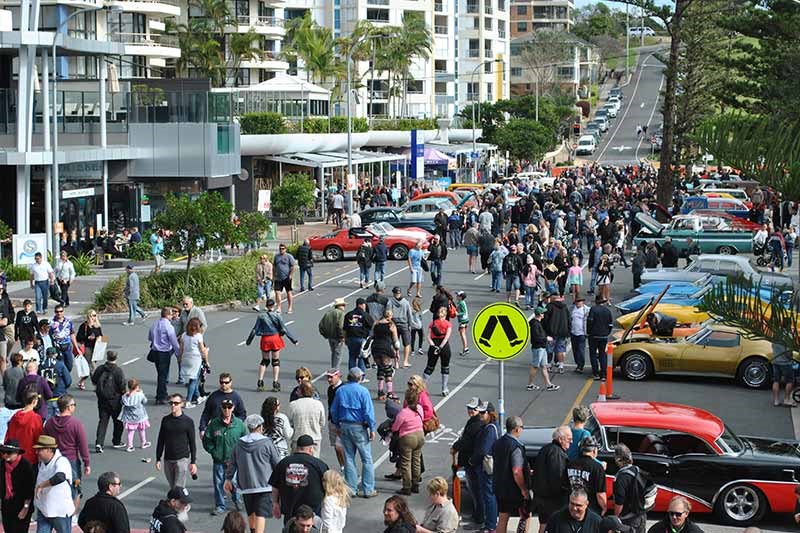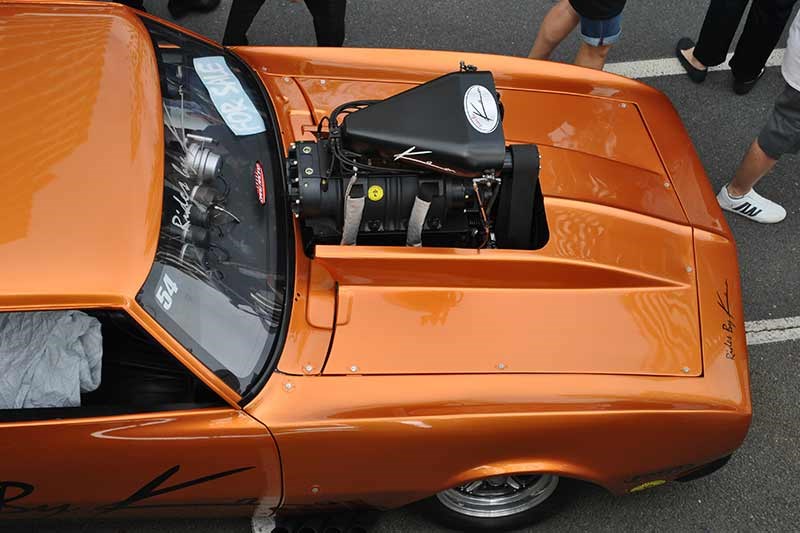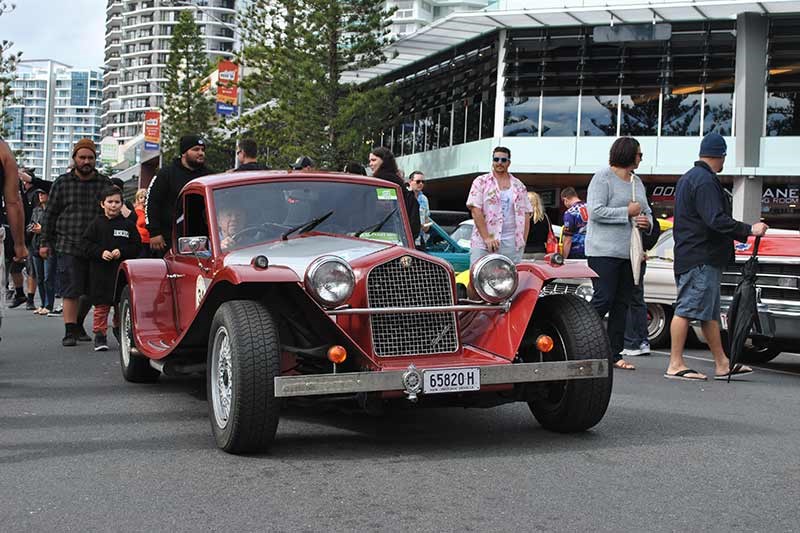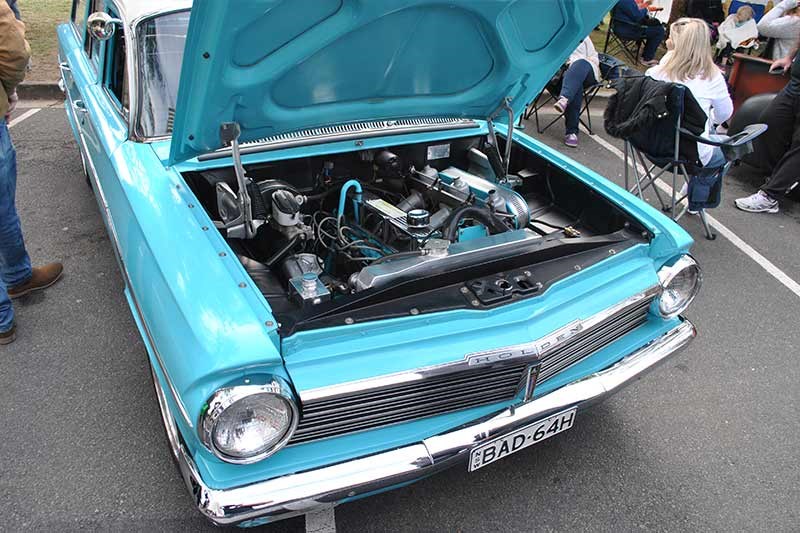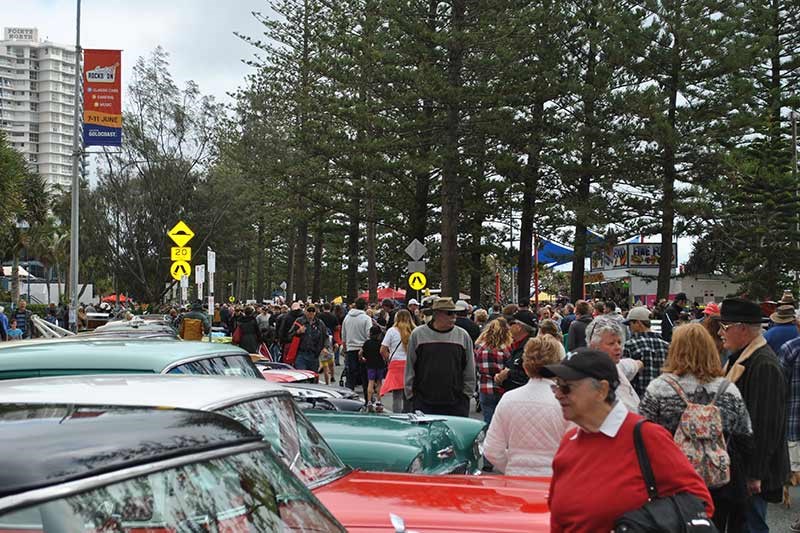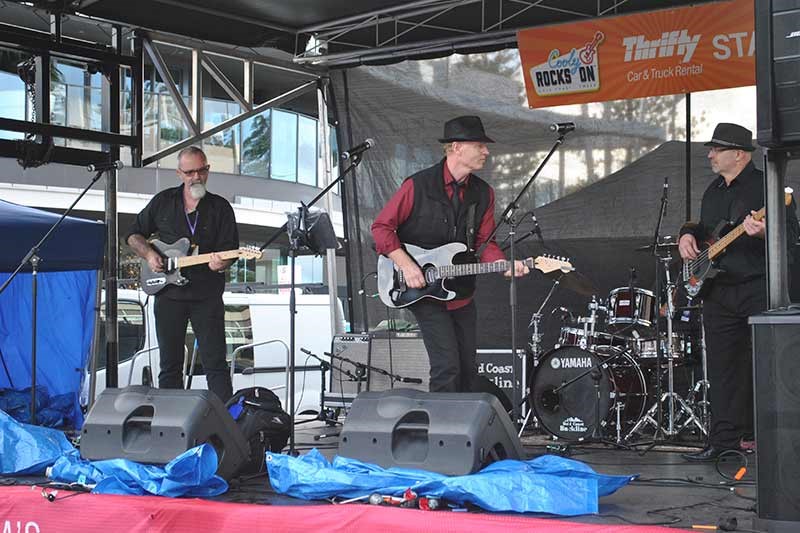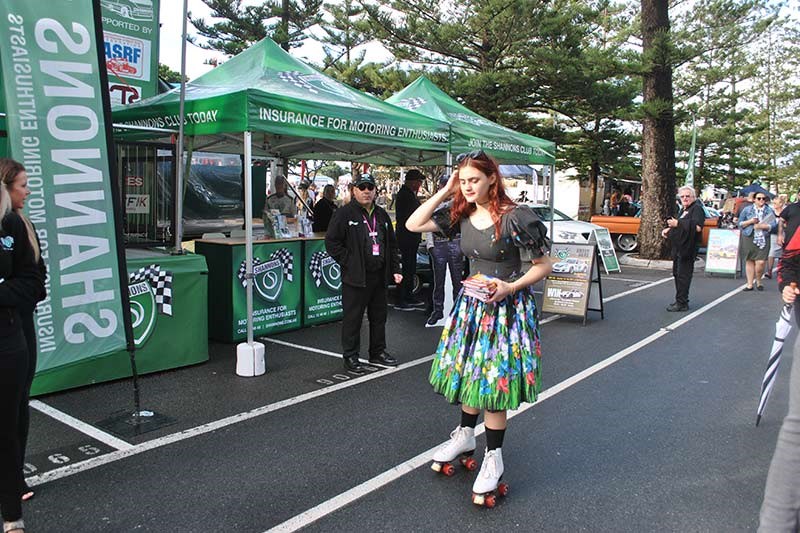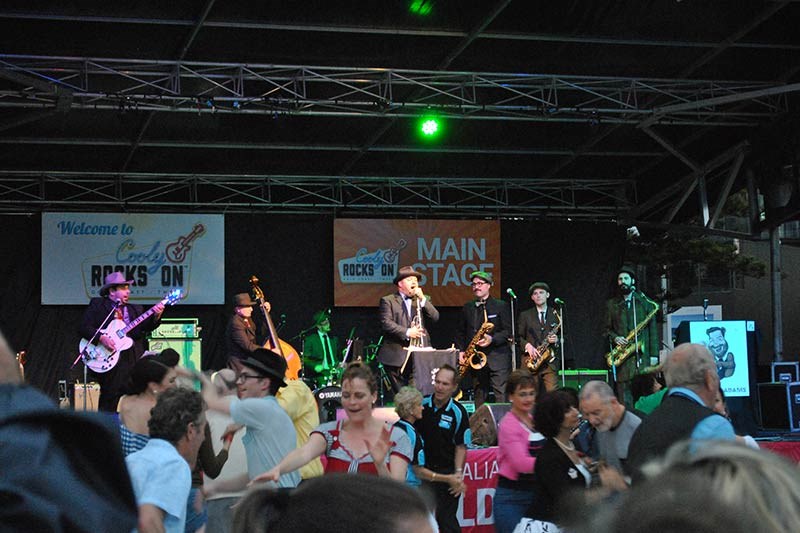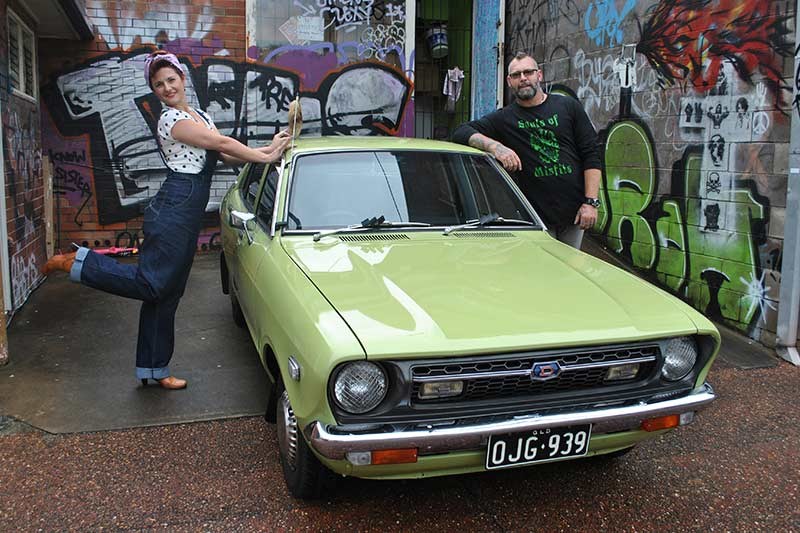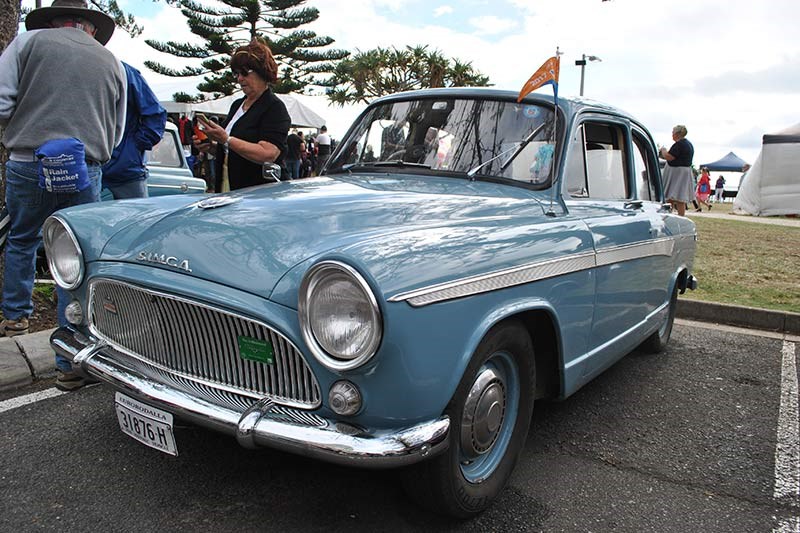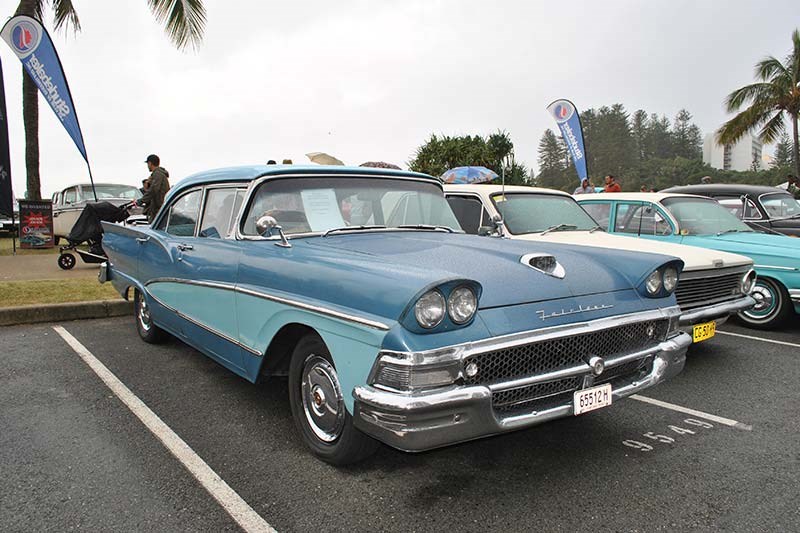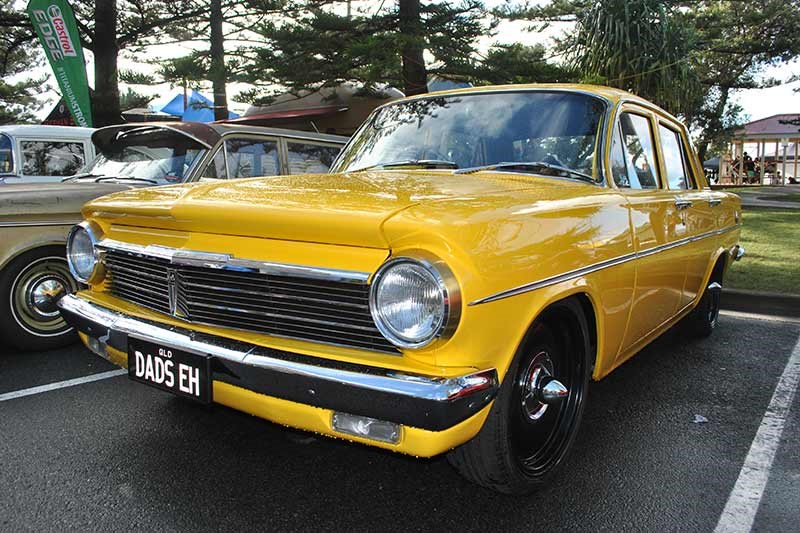 Wet weather couldn't take the shine off the Cooly Rocks Festival
Cooly Rocks Festival 2017
Cooly Rocks On, billed as 'Australia's Largest Nostalgia Festival' has been going strong since 2011, so it was high time I checked it out for myself. Yet, as I am a special combination of both male and useless, I booked Friday night's accommodation actually on the Friday, managing to sneak a bunk at the Coolangatta Sands Backpackers; possibly the last bed in town.
The Sands was basic but clean, with awesome staff dressed appropriately in 50s gear adding to the all-encompassing festival atmosphere. My mate Keegan had dropped me down from Brisbane, so we grabbed a beer at the Sands Hotel and watched the world go by, the world being an endless procession of classics, hot rods and street machines.
Saturday morning dawned bright, with Marine Parade blocked off early, accepting entrants only. Stumbling over a heavily patina-ed '28 Ford Tourer complete with baby seat, I set off towards the esplanade; a quick wander revealing the true variety of the cars we love here in Australia.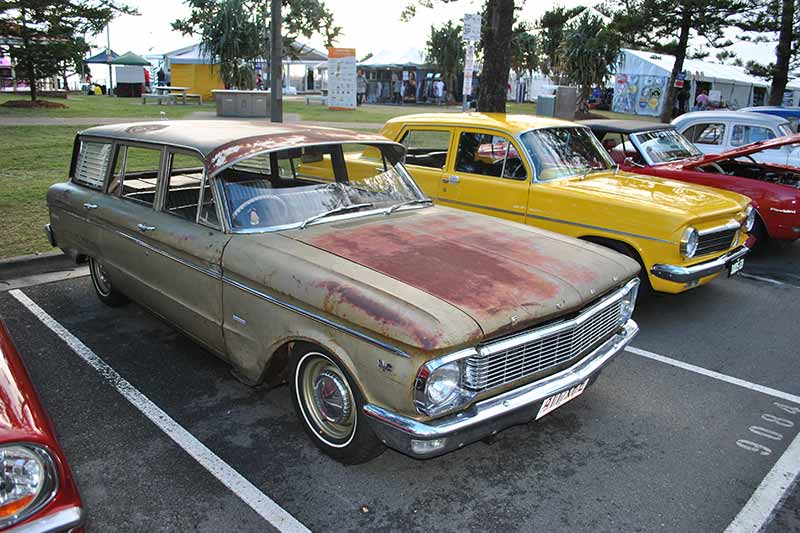 Aussie classics parked door-handle to door-handle with imported Yank Tanks and even the odd European, although the numerous Goggomobiles were out-weirded this year by the National Simca Rally held in unison with the Festival.
Mid-morning and a bacon sanger later, the first of the squalls rolled in, sending people scurrying while convertible owners either pressed a button (the Americans) or unfolded a Rubik's-style puzzle of canvas and hard labour (the British).
The rain intermittently halted the bands during the day, but spirits never diminished; punters returning to the streets every time the weather cleared. As dusk drew near, I thought I'd better check out the main stage, arriving just in time to hear swing band Lucky Seven kick it into overdrive with 'Rock Around the Clock'.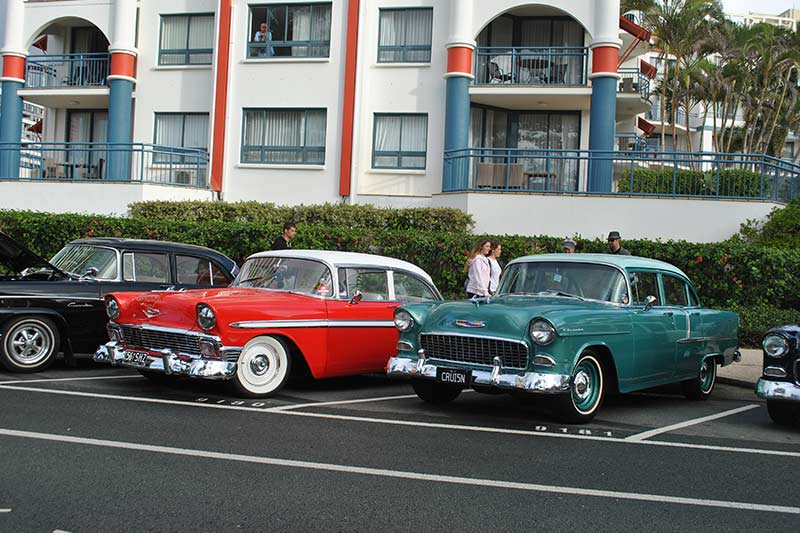 Car shows are fine to look at, but the best ones let you also smell and hear the machines as their creators intended, so after dark the Shannons Super Cruise transformed Marine Parade into a glorious traffic jam.
Watching killer cars is thirsty work, so I retired back to the Coolangatta Sands for an ale or three. Although rocking as hard as any joint, the clientele were both youthful and local, enjoying the vibe, but not really part of the 'scene'. I upped stumps and headed over the border to the Twin Towns RSL; running on a tip that NSW was where it would truly be happening.
The rumours were correct; the enormous dancefloor awash with floral swing dresses and bowling shirts, bumping and swirling to tight rockabilly beats. However, the Twin Towns was just one venue in a festival that encompasses Kirra to Currumbin and includes everything from dance workshops to a buskers' showcase and pinball competitions.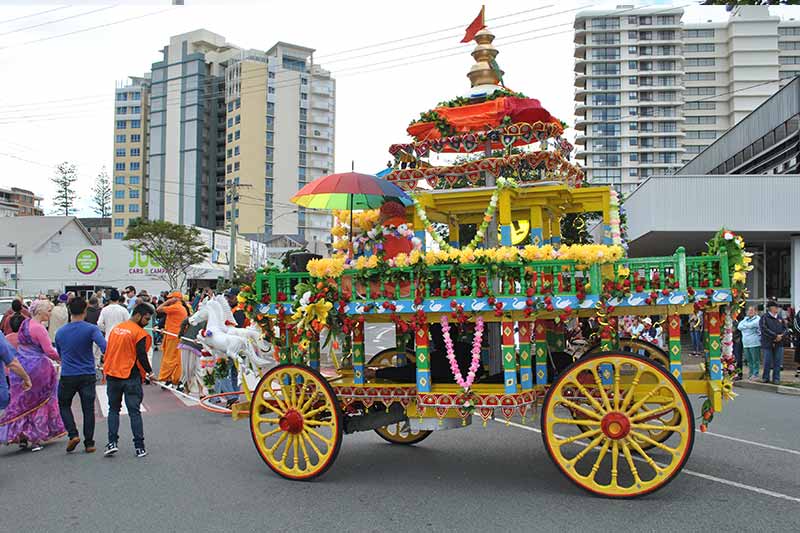 The next morning, the foreshore's carnival atmosphere had taken a nosedive in line with the weather; insurance requirements saw vendors pack up, turning punters towards the endless restaurants, cafes and bars, but not necessarily back home. Sitting in a burger joint waiting for the rain to clear, it was obvious that the weather had thinned out the entrants on previous years, yet Marine Parade and parallel Griffith St were still chockers with cars.
Sun sinking well behind a cloud bank and the rain picking up, announcer Pinky materialised to bestow trophies upon the deserving; specifically Malcolm Dunbar for Best Overall Car (1947 Chev ute), Wayne Penrose for Best Small Car (orange Volksrod) and Steve Fitzgerald for best Muscle Car (1956 Ford F100). Pinky was even lucky enough to crown Foxy Rocket as Miss Cooly Rocks On for 2017 and give her a peck on the cheek.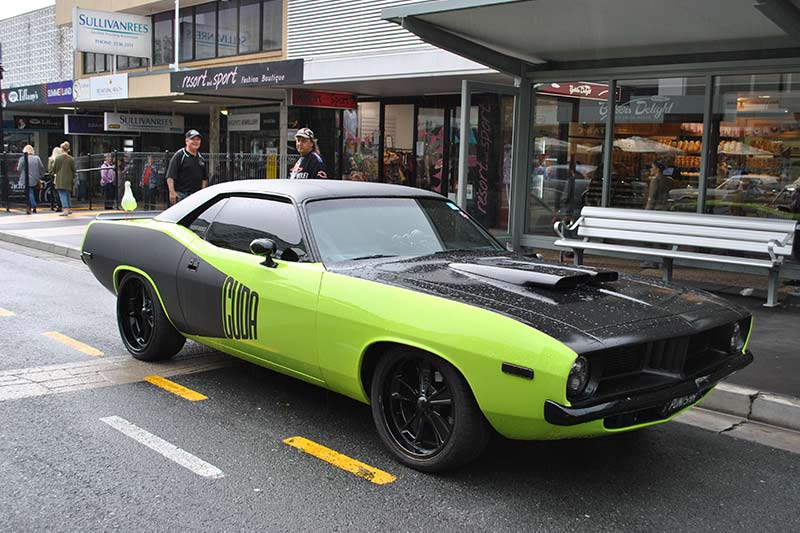 Despite the challenging weather and generally pricey accommodation, Cooly Rocks On is so much more than a car show; it's a full-on festival of nostalgic-nouveau-retro creativity and just shouldn't be missed. If I can get back next year, perhaps it'll be me getting that kiss from Pinky!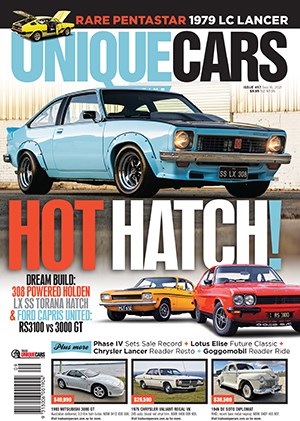 Subscribe to Unique Cars Magazine and save up to 42%
Australia's classic and muscle car bible. With stunning features, advice, market intelligence and hundreds of cars for sale.
Subscribe