Gallery: David Hack Classic 2016
---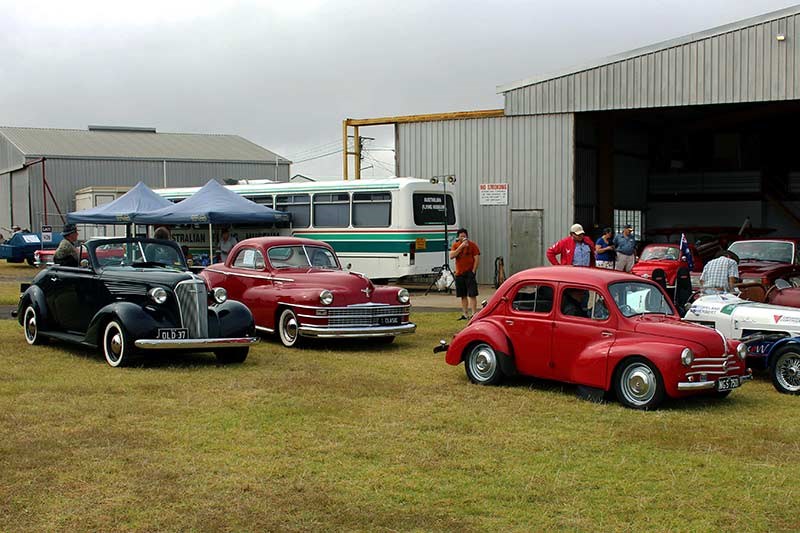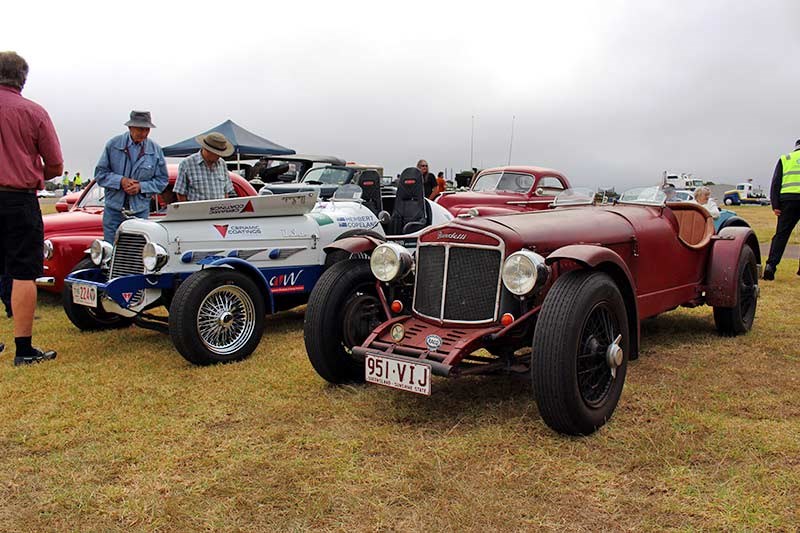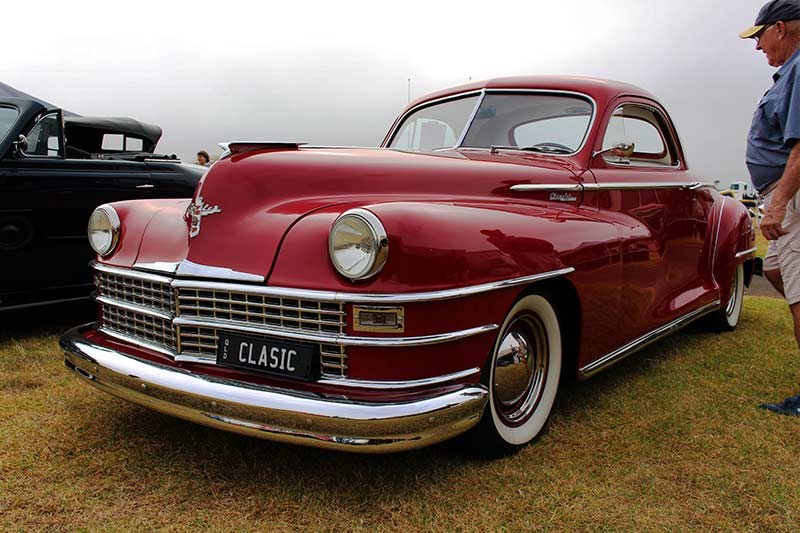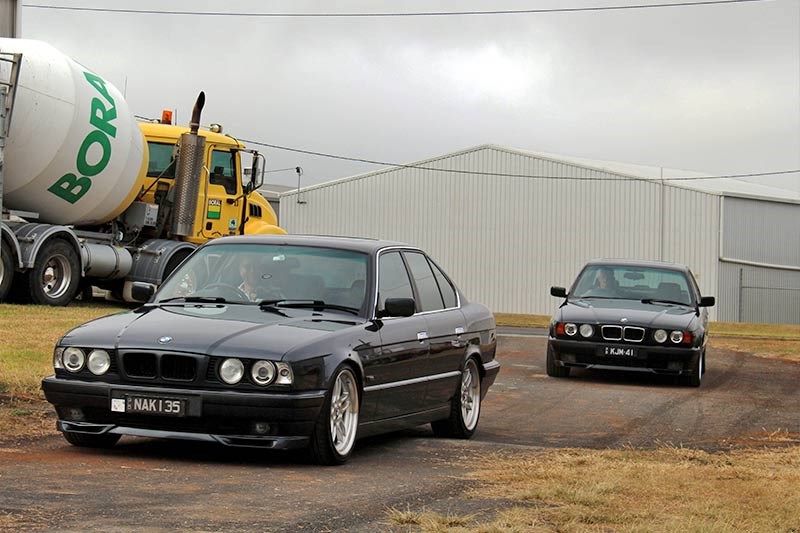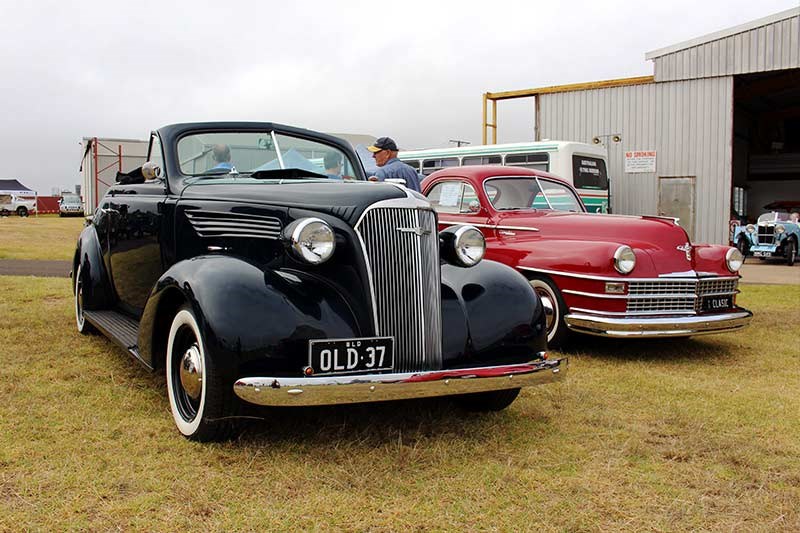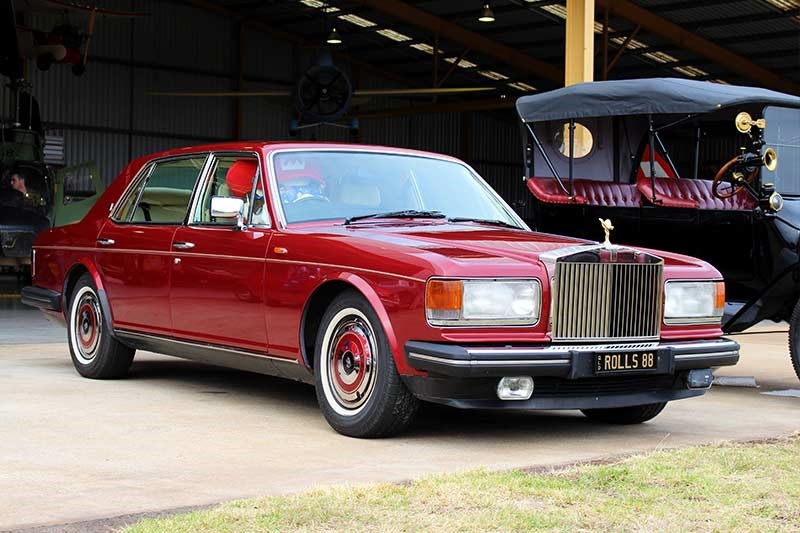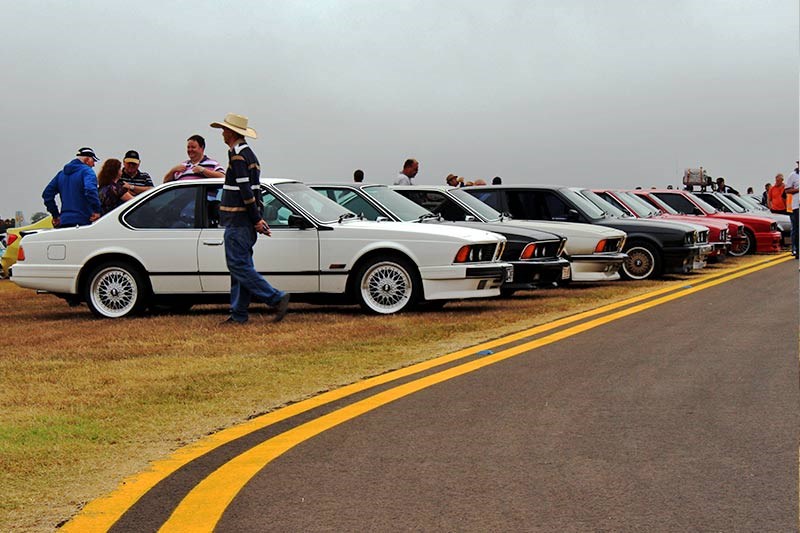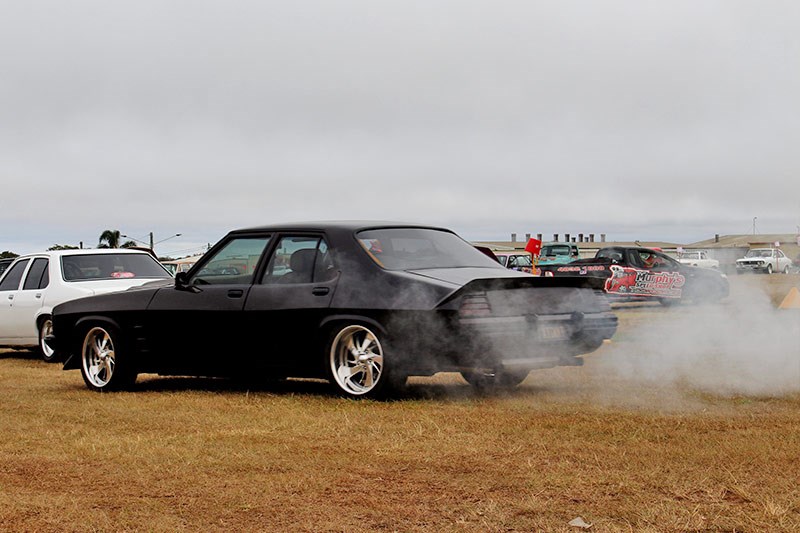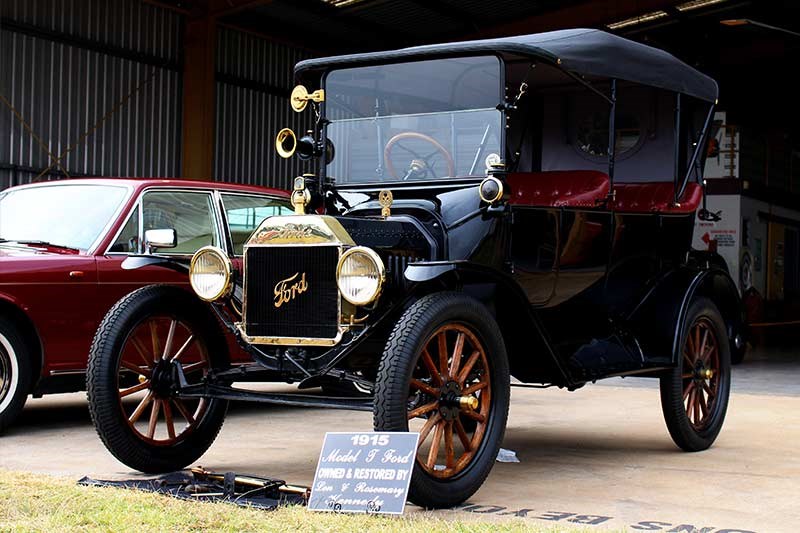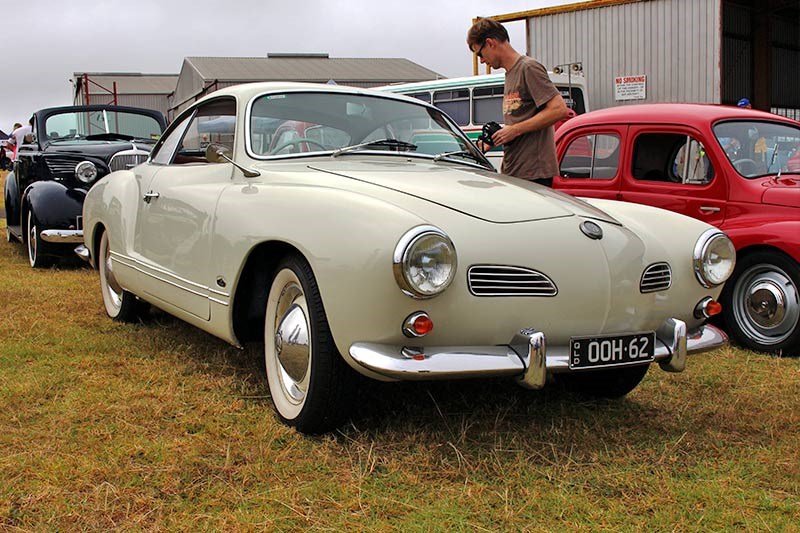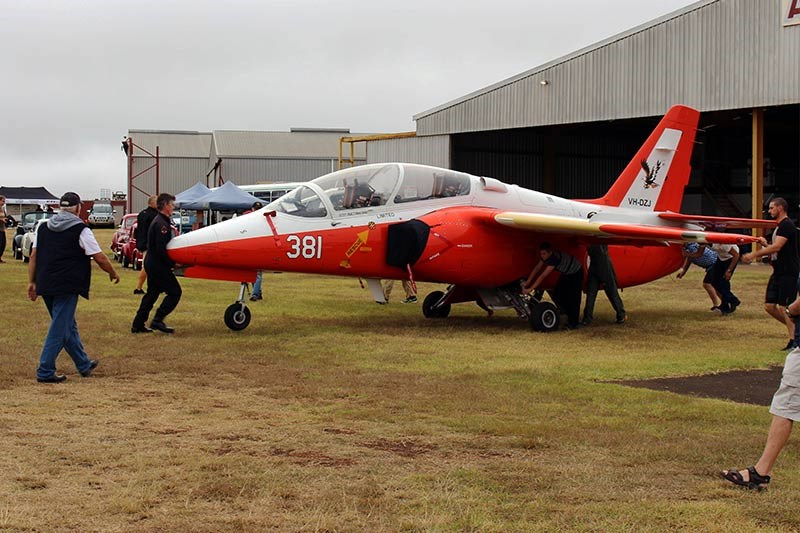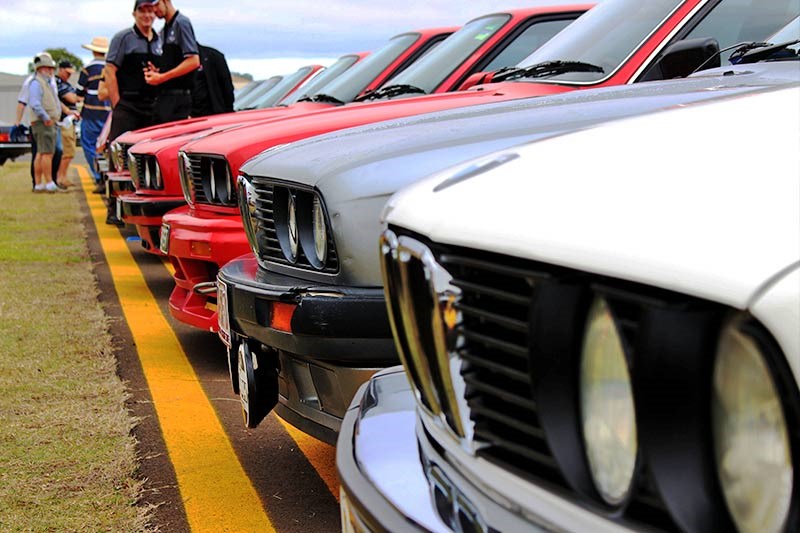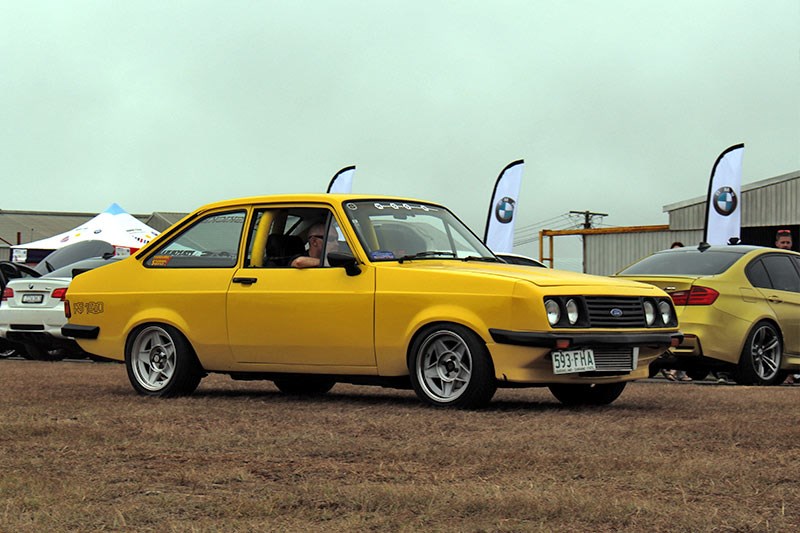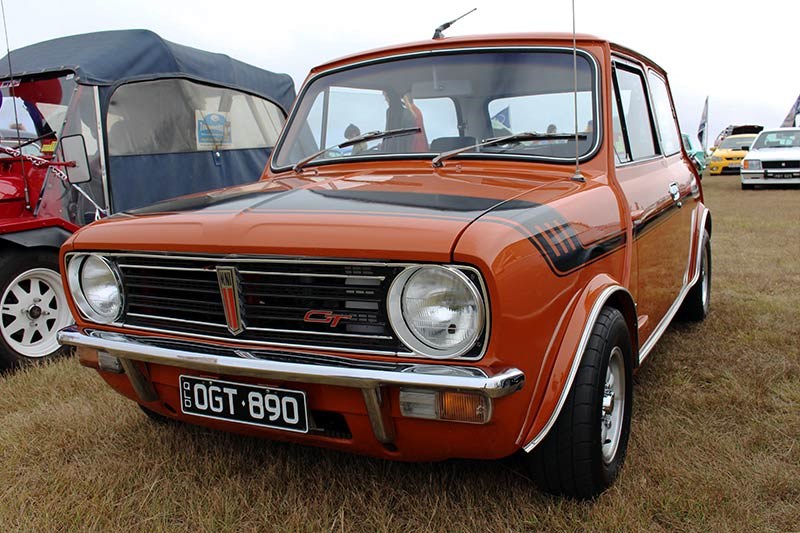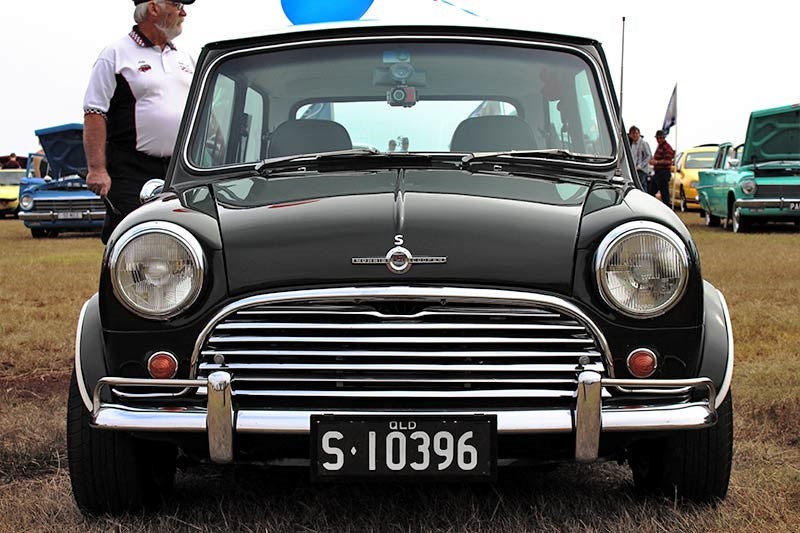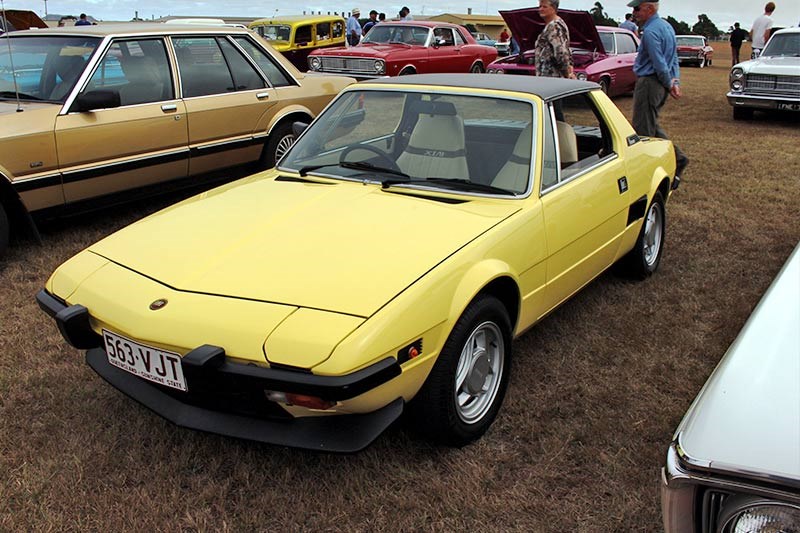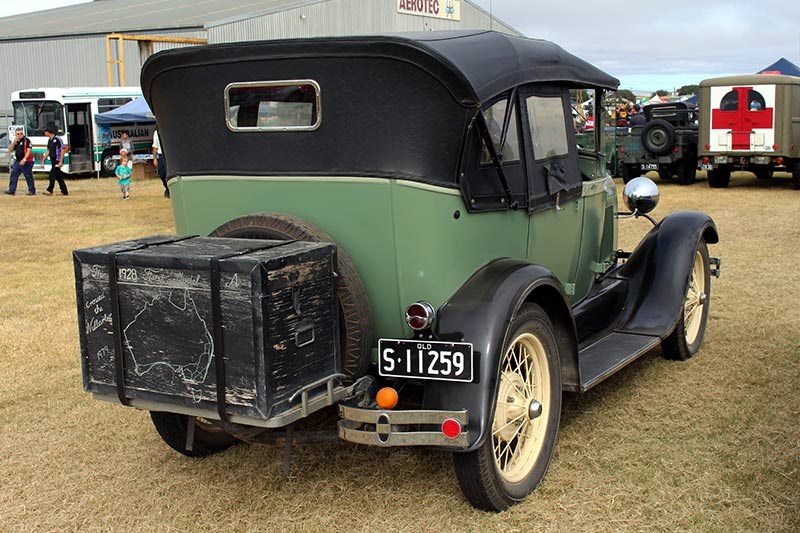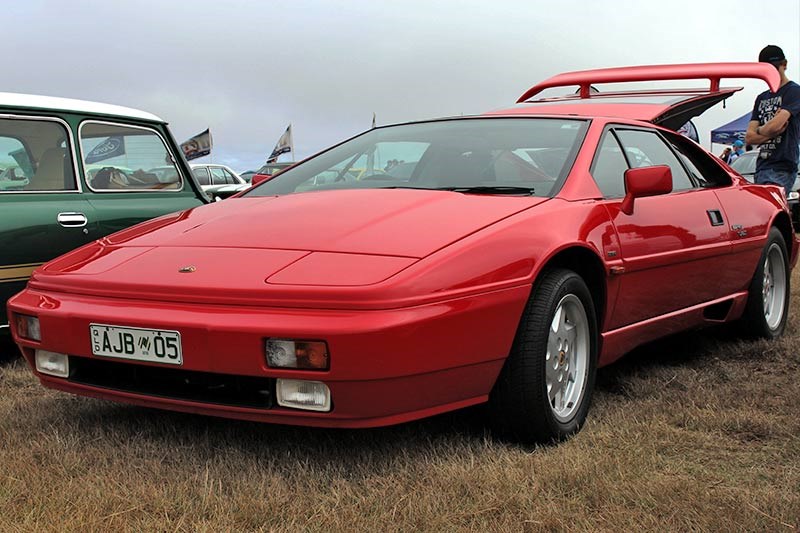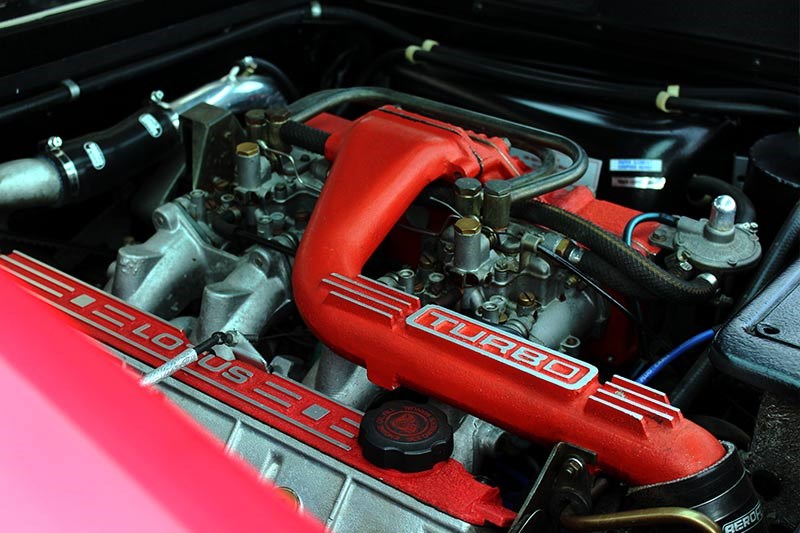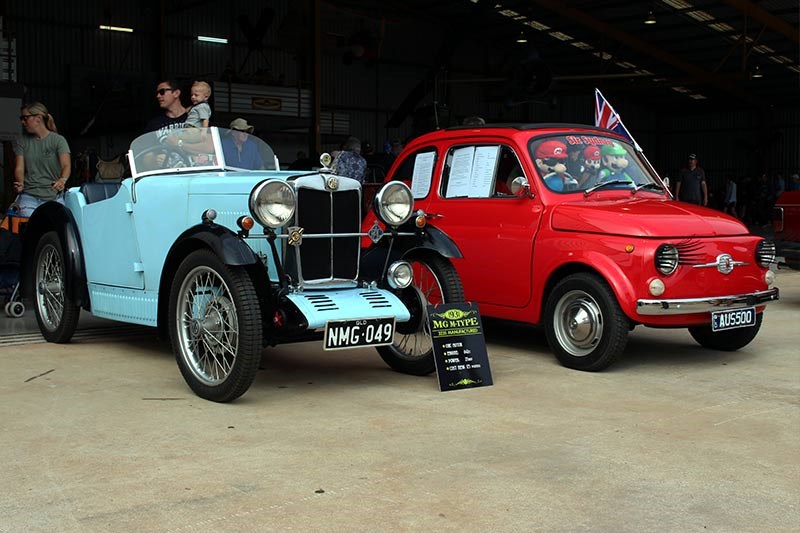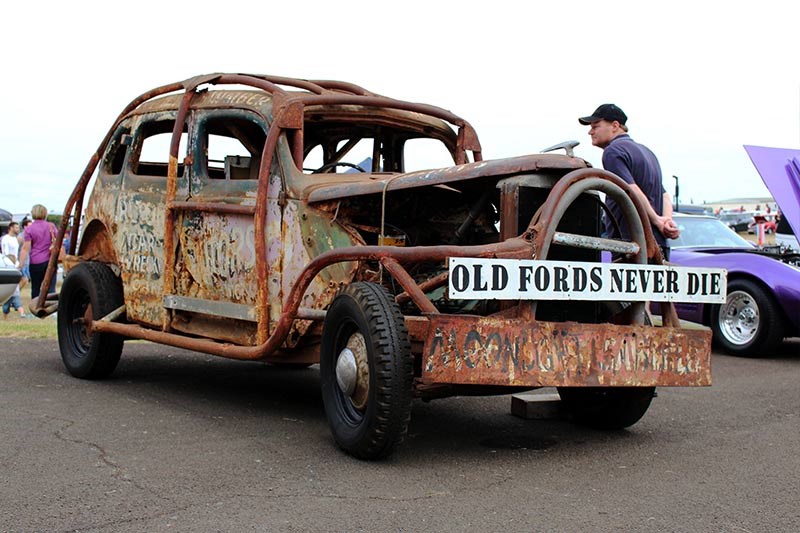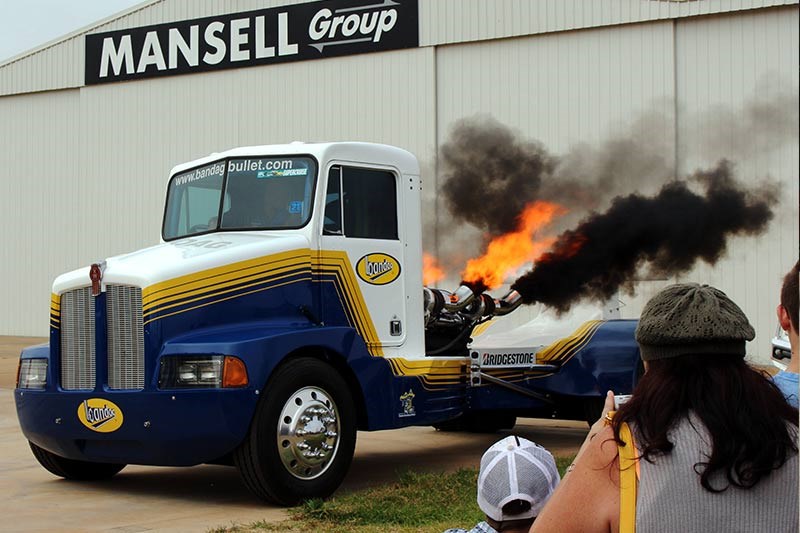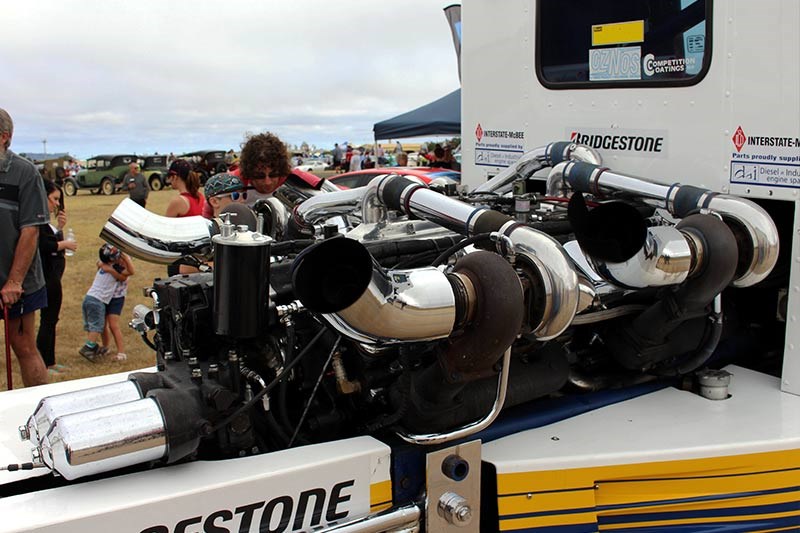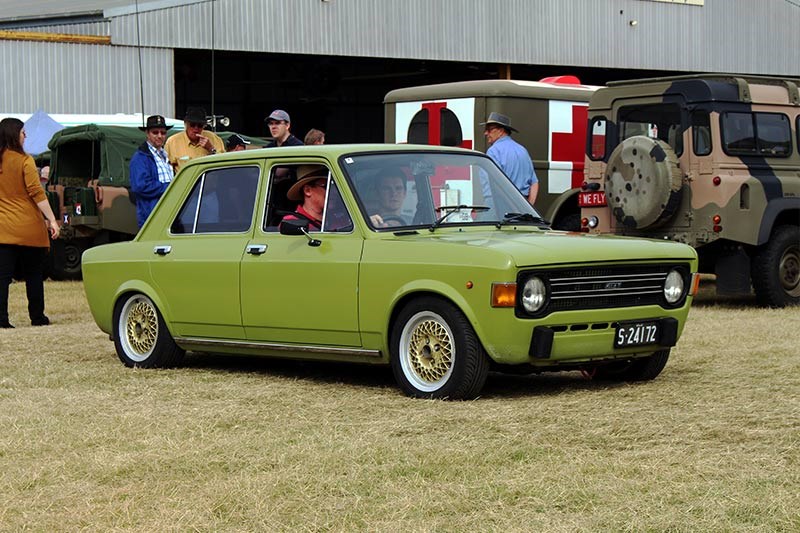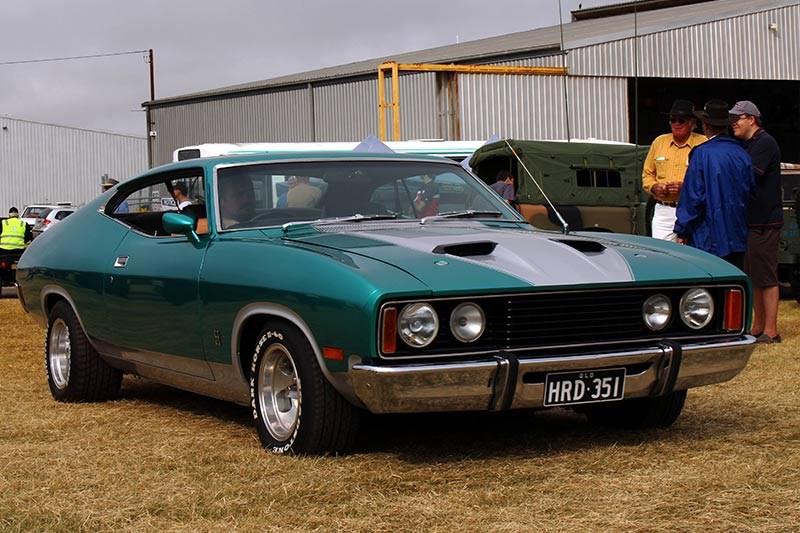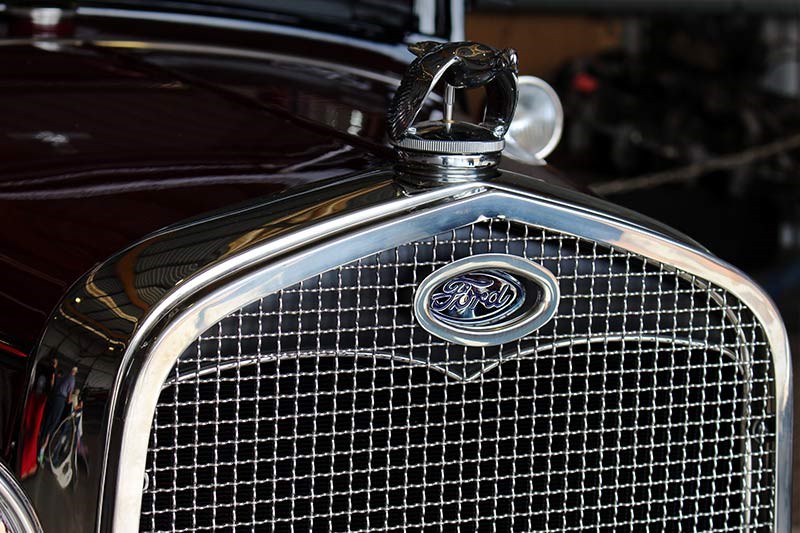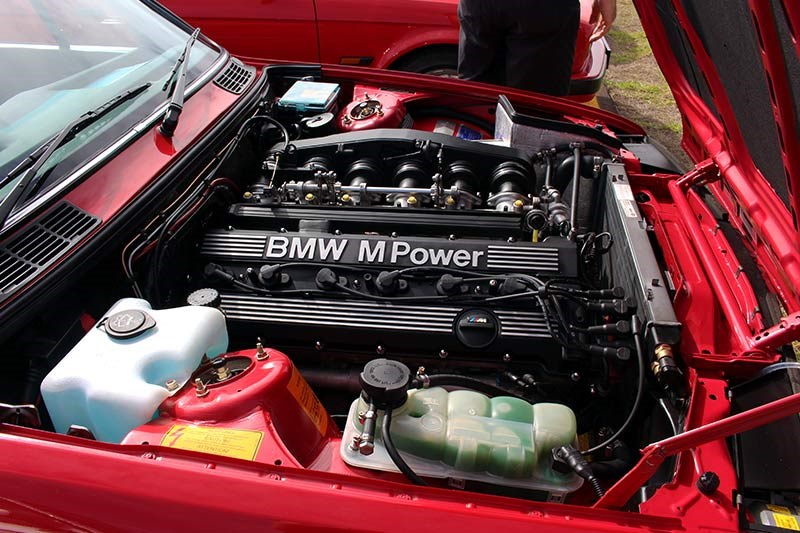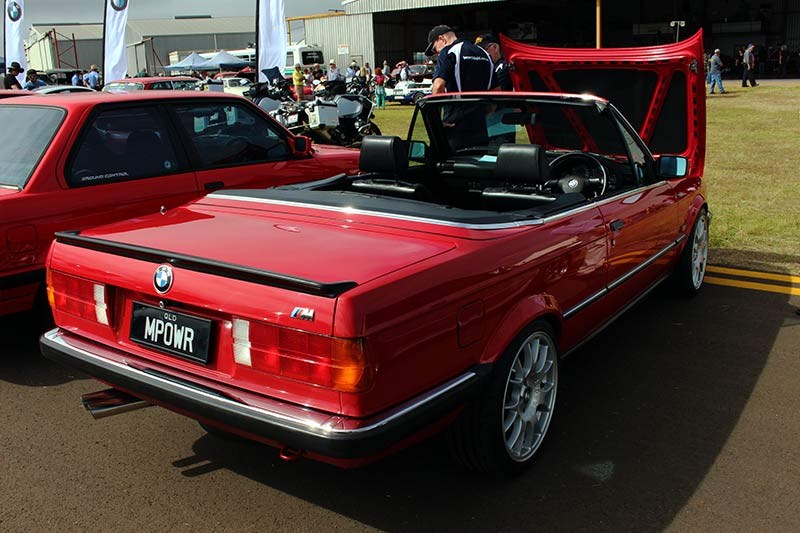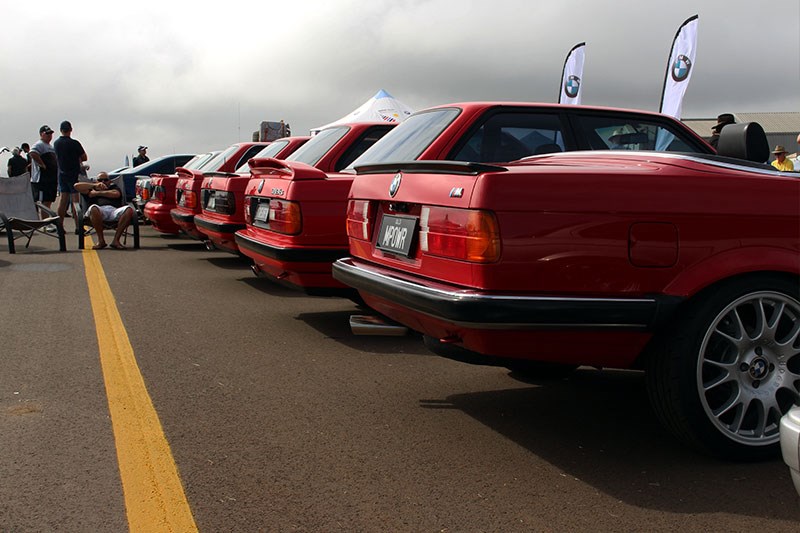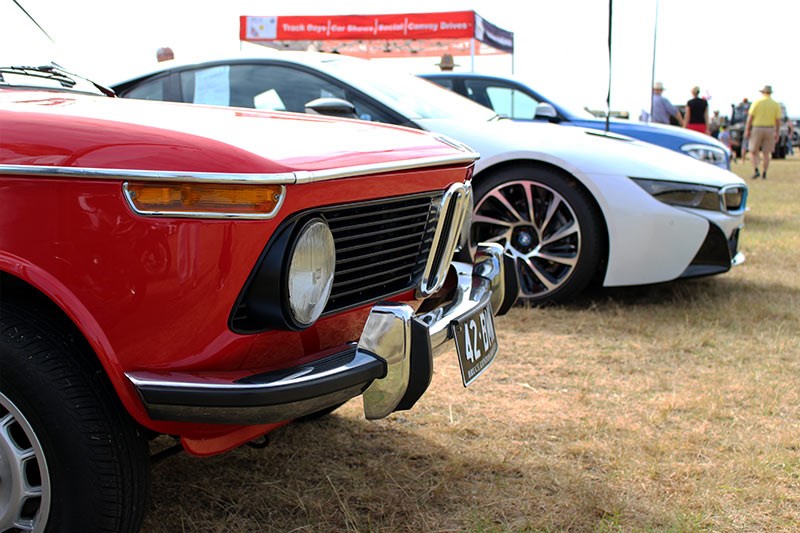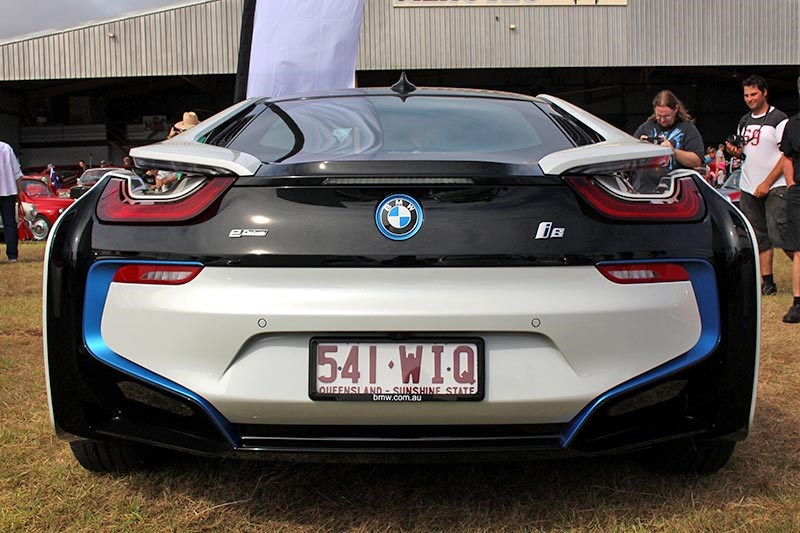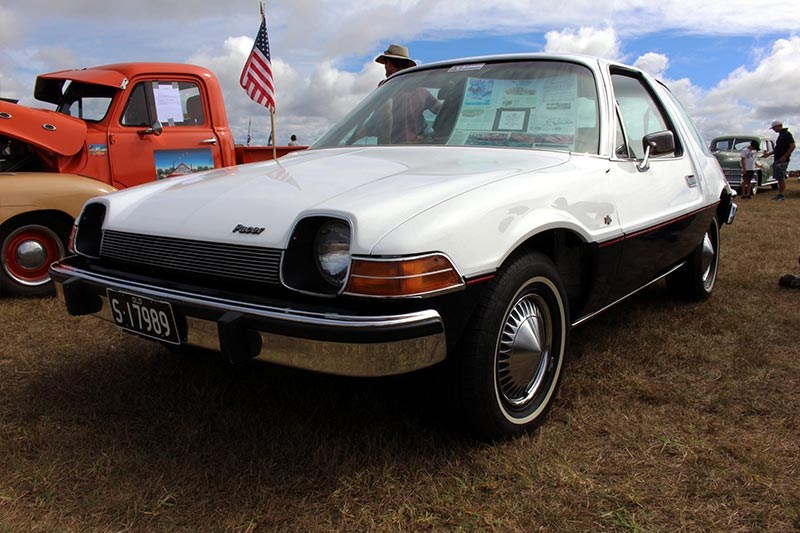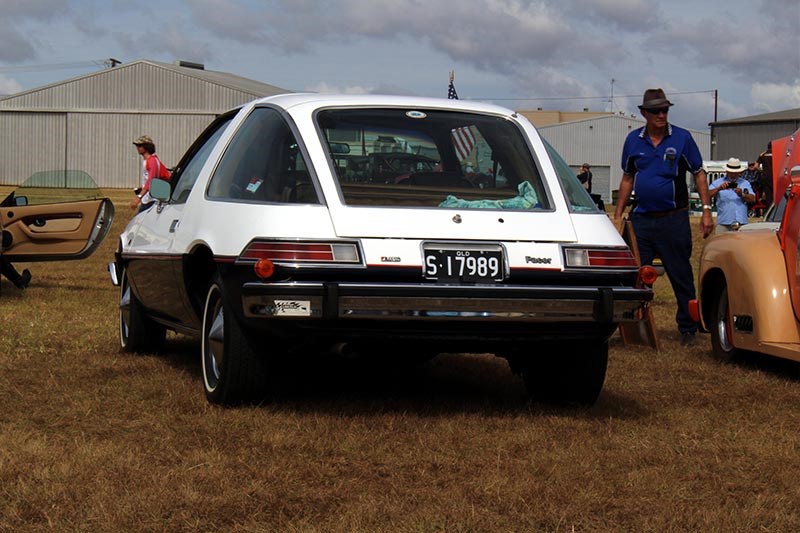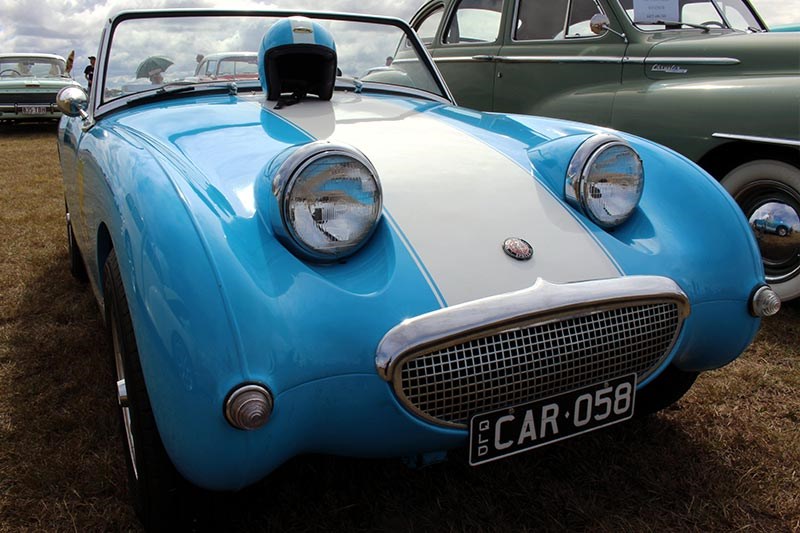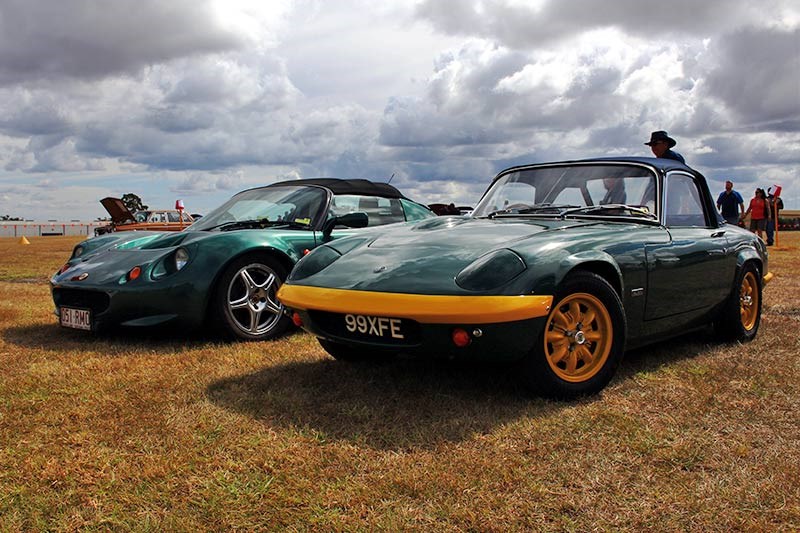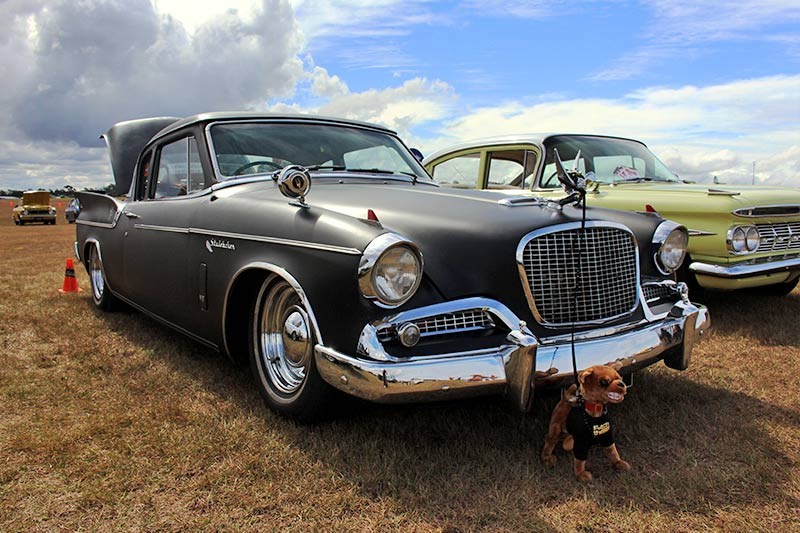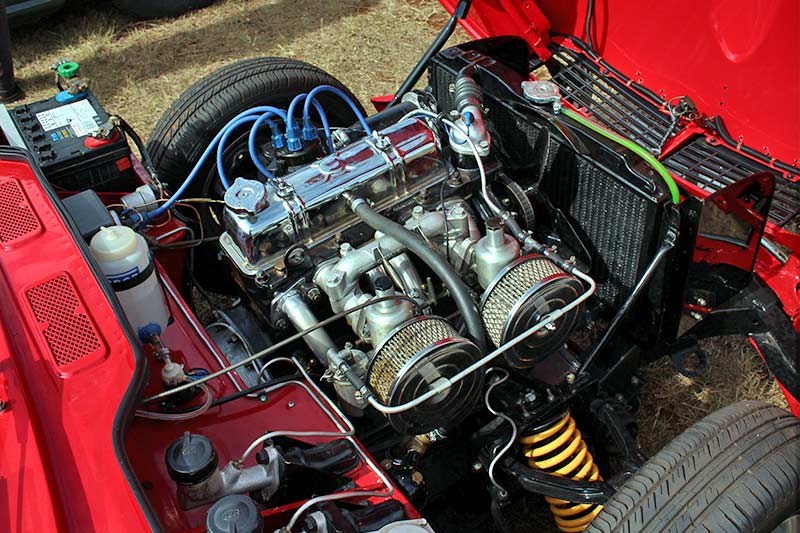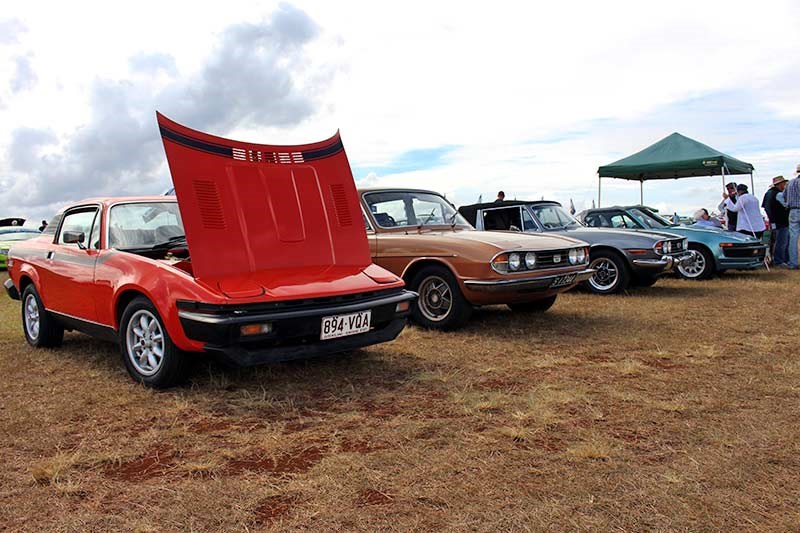 A bit of standard Toowoomba fog and the threat of rain didn't stop hundreds of enthusiasts from checking out the David Hack Classic this year
David Hack Classic 2016
Going against Queensland's warm trend, Toowoomba, the Garden City was chilly when cars started rolling onto the tarmac at the city's old airport. Even then no one was wearing a jacket for fear of being fried as soon as the sun emerged. Anyone looking forward to a field full of 'the same old cars' would have been disappointed, as vehicular variety was the game of the day. An AMC Pacer sat by a row of Triumphs, and a VW Karmann Ghia had to make friends with some 30s US metal for fear of being trampled.
The David Hack Classic has been an important motoring event in the region for almost two decades, ever since the passing of the young Toowoomba resident the event was named for. David was an avid motoring enthusiast and photojournalist, who sadly passed away due to leukaemia. The event is held at the Aerotec hangar every year as a memorial celebration of David's passion.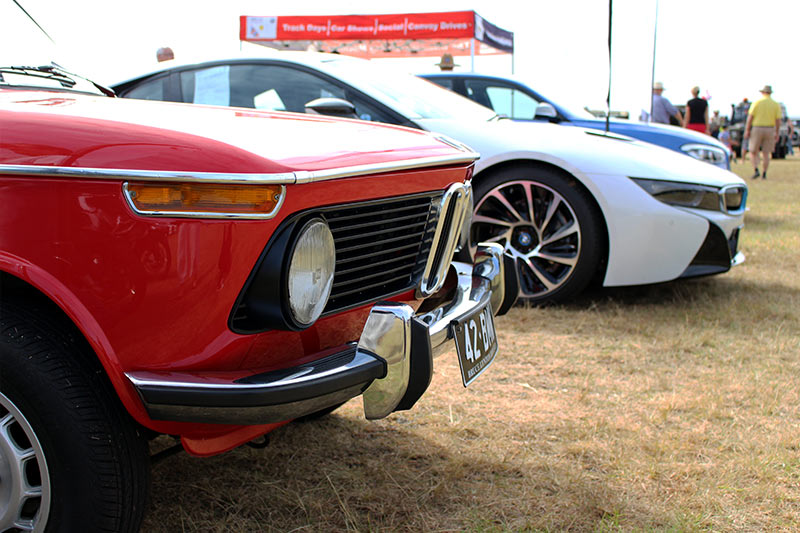 A highlight this year was the alignment with the 100th anniversary of BMW, which was celebrated through the sound-off of dozens of BMW horns. The BMW Club even brought a couple of rare toys along: a near-pristine 2002 coupe and a hybrid i8, which looked very futuristic in this setting.
For anyone with a bit of an aviation bug, an 80s Marchetti S211 military training jet didn't disappoint. Despite being bright orange, it became a challenge to track once it took to the skies.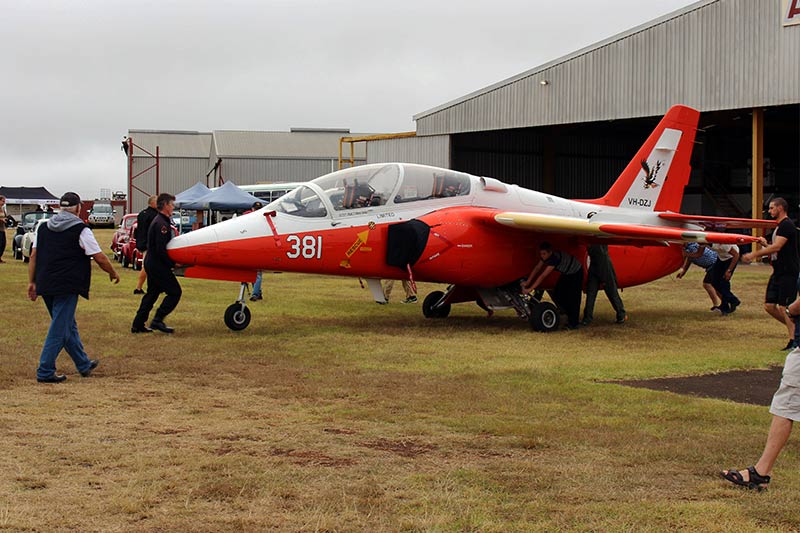 Meanwhile back down on the ground the Bandag Bullet was making almost as much noise. The Bullet is a drag truck powered by over 1490kW (2000hp) worth of engines (two in total). Four turbochargers plus 16 cylinders equals serious noise.
If you've got a gap in your event calendar next year, a drive up the range is definitely recommended. Besides, your entry fee goes to good causes supporting the Leukaemia Foundation, Blue Care and other Rotary charities, to create a lasting memorial to David Hack.
MEET SOME OF THE CAR OWNERS: 
PAUL CAVE
1962 Volkswagen Karmann Ghia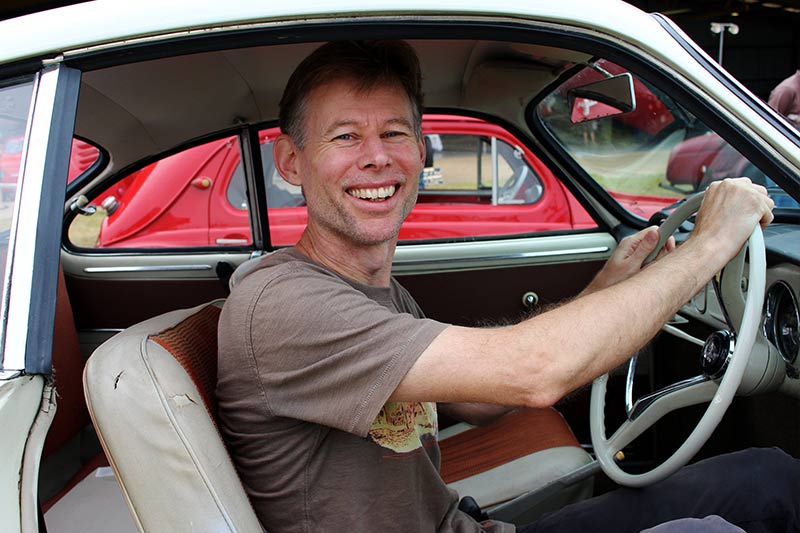 "I've had this for about nine months in which time I've had to work on all the mechanicals in order to get it roadworthy, but I haven't touched the body. The body had already been restored. It's a matching number car, the engine, transmission, floorpan and body are as they came out of the factory on the May 18, 1962.
"I don't own it for the speed, it's definitely just the looks. It's a very easy car to drive, too. I've got a number of VWs (and a Porsche) and, while my wife's Beetle is very rough on the road, this really is just an absolute delight.
"The steering is light and the handling is great, despite not being lowered. It's got positive camber in the rear so you can head into a corner and keep your foot down, and once you get up to 80km/h, it becomes really quiet."
RICHARD STRACEY
1973 Volvo P1800ES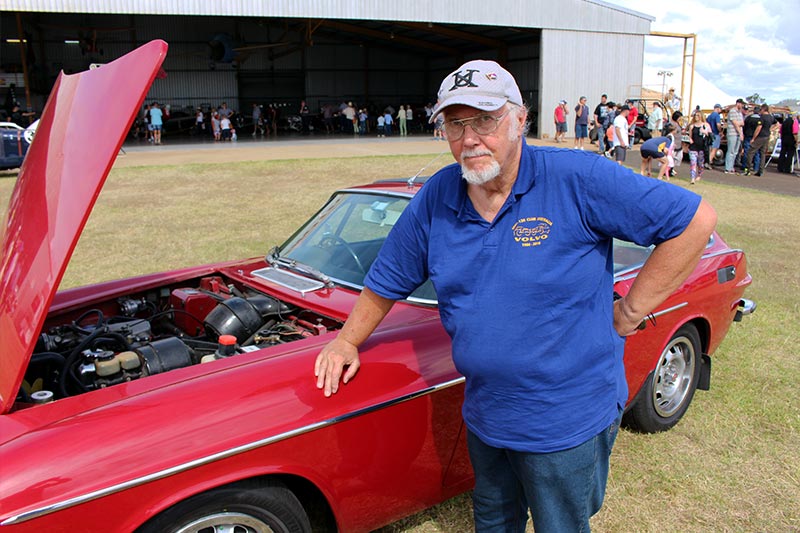 "I've had her for four or five years now, but she's no show pony. She's a working girl, super reliable, of course. There's a guy in America with a coupe that's done three-million, so this'll outlast you and I.
"In '72, I owned an 1800S which is the coupe, but as soon as I saw this in the magazines I thought: I've gotta have that, I want one. So, forty years later, I got one. I just loved it from the moment I saw the pictures. And, funnily enough, this is the very first one I've ever seen.
"They only made 6000 of them, I think, over two years in '72 and '73. Of course, the main market for these was America, and in the 70s they wanted all these silly safety regulations. Volvo looked at the regulations and decided it'd cost too much to rebuild the car."
RICK HIGHMAN
1931 Ford Model A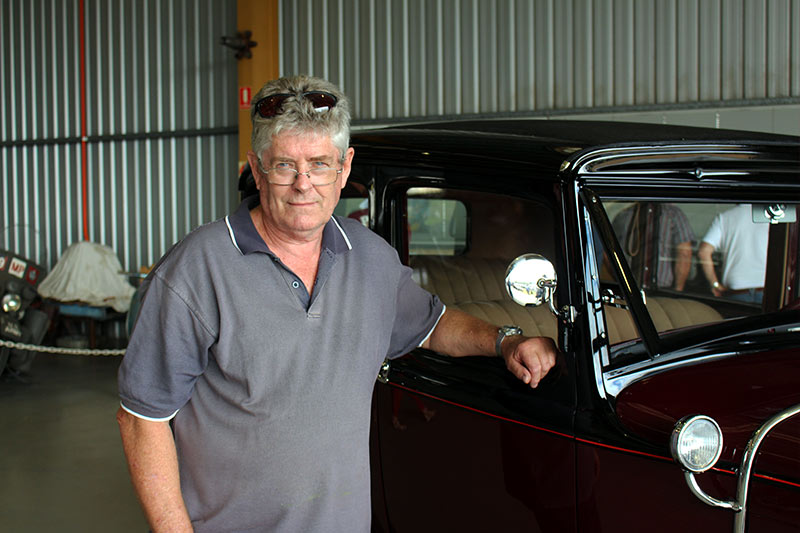 "It's been a passion of mine for a while to be building bikes, but then this thing came up and I made the seller a cash offer. This one was always going to be a labour of love. My oldest son said 'Dad, you're crazy. It's just too big a project,' and I thought, alright, that's all I needed.
"I bought it in September 2013, and it's just been completed this week. I completed it on my daughter's birthday, and she was absolutely rapt because she was with me when I bought the car.
"It's turned out really well, I'm actually a little surprised by the reaction it's gotten. I'll tell you what, though… it drives like a bloody dream. All the running gear is original, but it's got a brand new engine. The only thing I've gotta get used to is the double clutch on the crash box."
BRIAN TIMMS
1976 AMC Pacer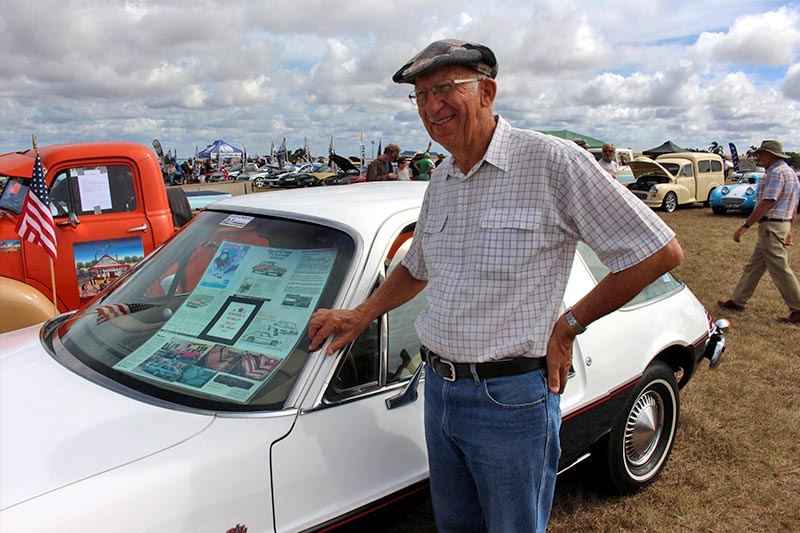 Brian shipped his unique car across the Pacific, because he didn't think he'd have much luck finding one here.
"When I found it in South Dakota it had plates on it, and I was going to drive it back to L.A. I'm glad I didn't because at that point I don't think it would have made it. I bought it because I just wanted something that was a little bit different. I looked on the internet, but I wasn't quite game to buy one that way in case I got a real rust bucket.
"In the mid-70s, a lot of cars were getting squared and they didn't really appeal to me, but the Pacers were just so different. I'm not sure how many people know this but apparently they were originally supposed to have a Wankel engine in them. That's what they were designed for, but this one has a six-cylinder under the bonnet."
Unique Cars magazine Value Guides
Sell your car for free right here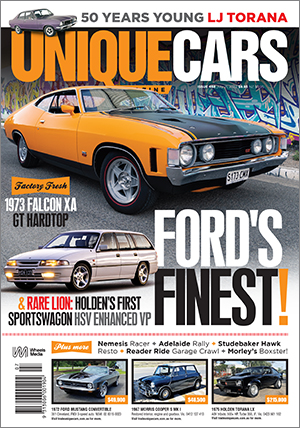 SUBSCRIBE TO UNIQUE CARS MAGAZINE
Get your monthly fix of news, reviews and stories on the greatest cars and minds in the automotive world.
Subscribe