Gallery: Leyburn Sprints 2015
---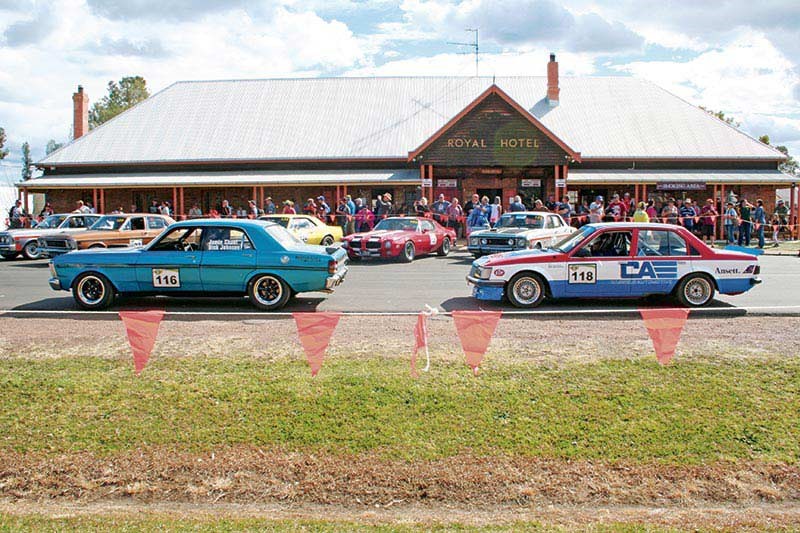 Leyburn Sprints 2015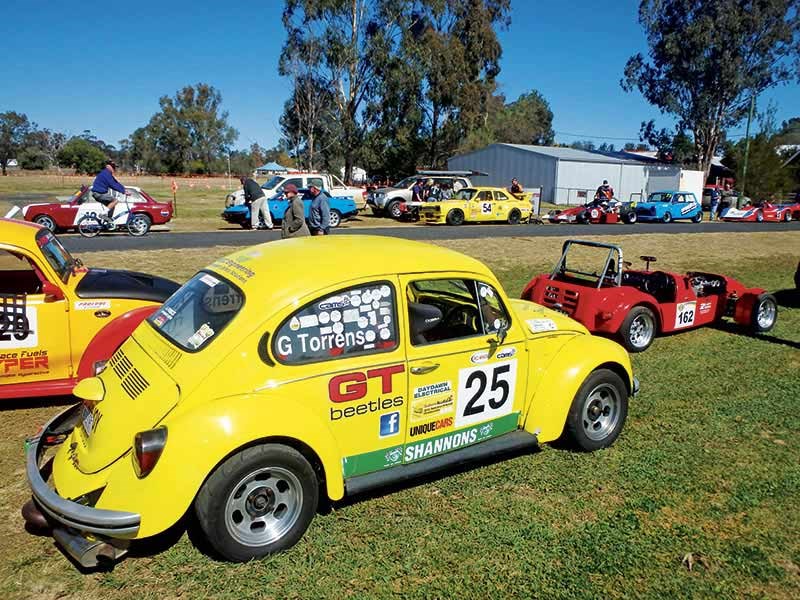 Leyburn Sprints 2015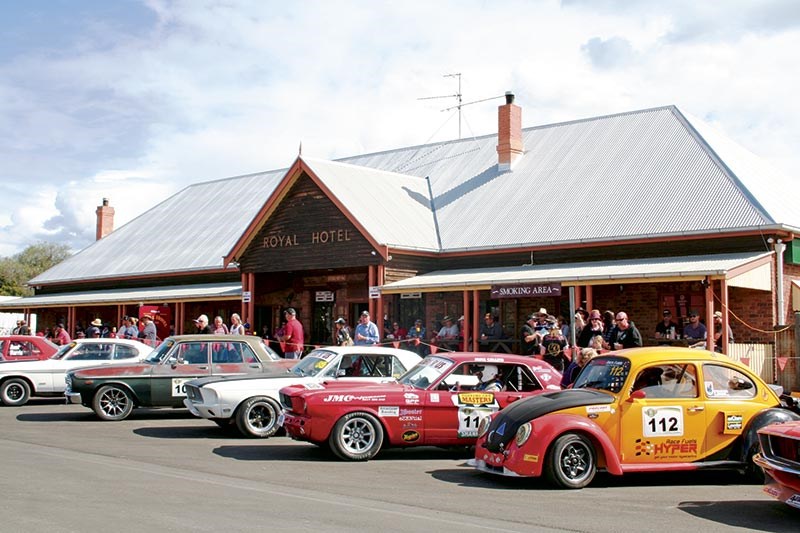 Leyburn Sprints 2015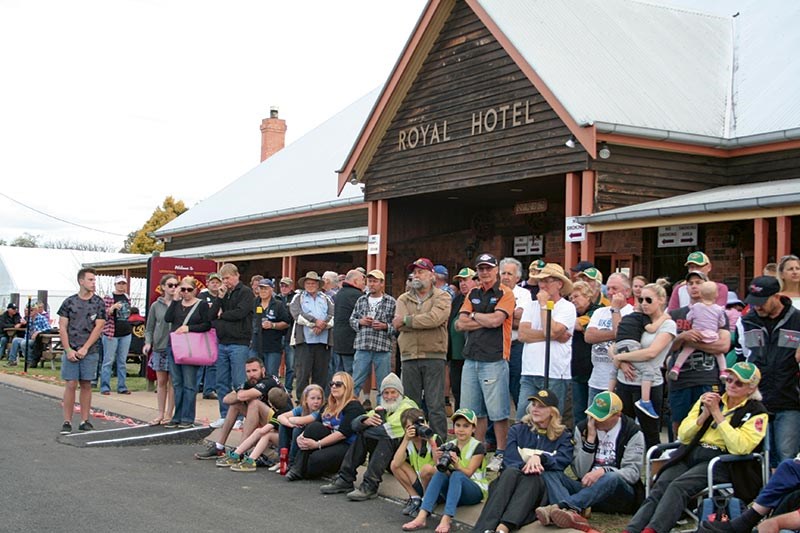 Leyburn Sprints 2015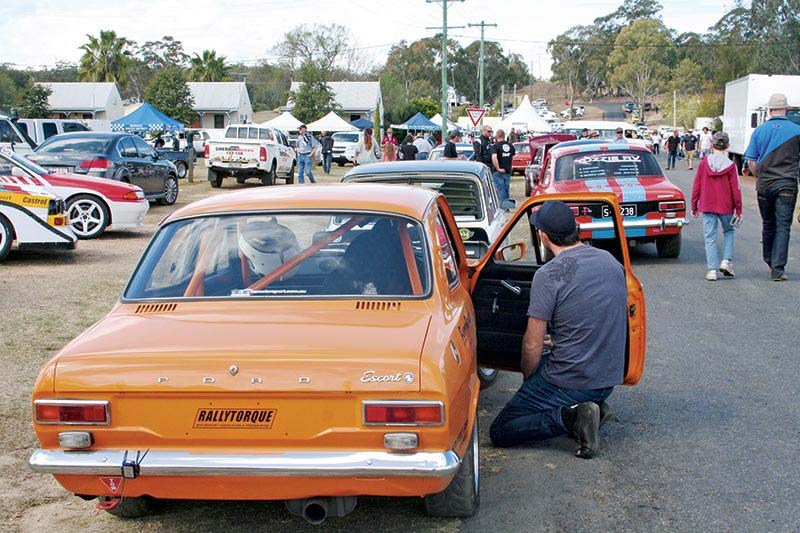 Leyburn Sprints 2015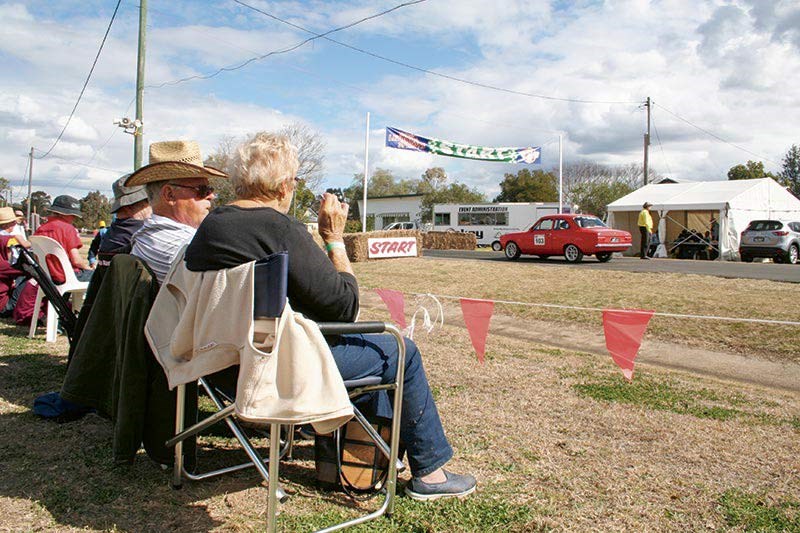 Leyburn Sprints 2015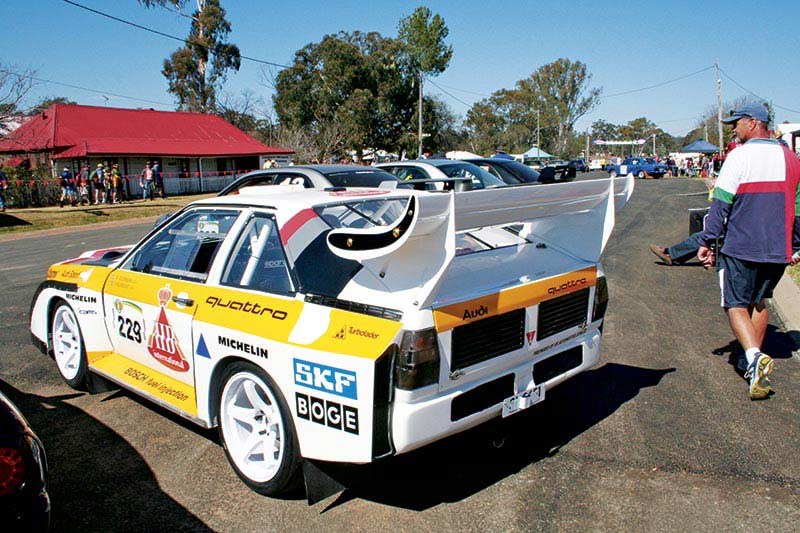 Leyburn Sprints 2015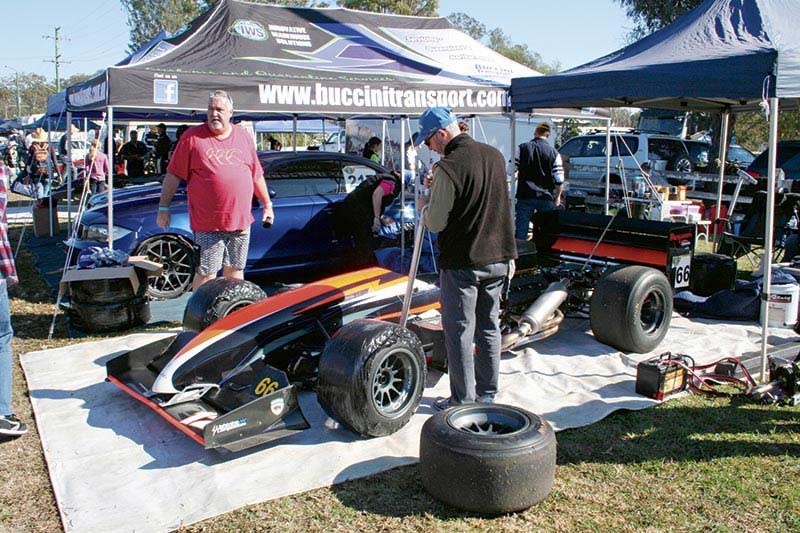 Leyburn Sprints 2015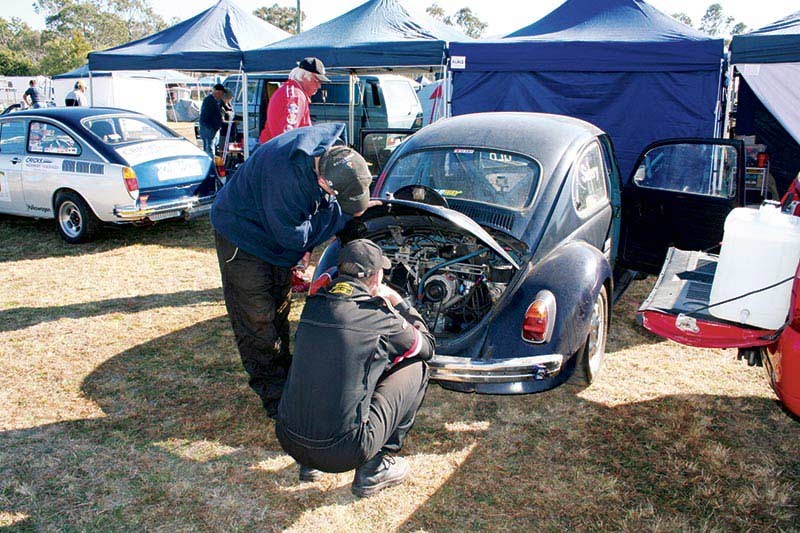 Leyburn Sprints 2015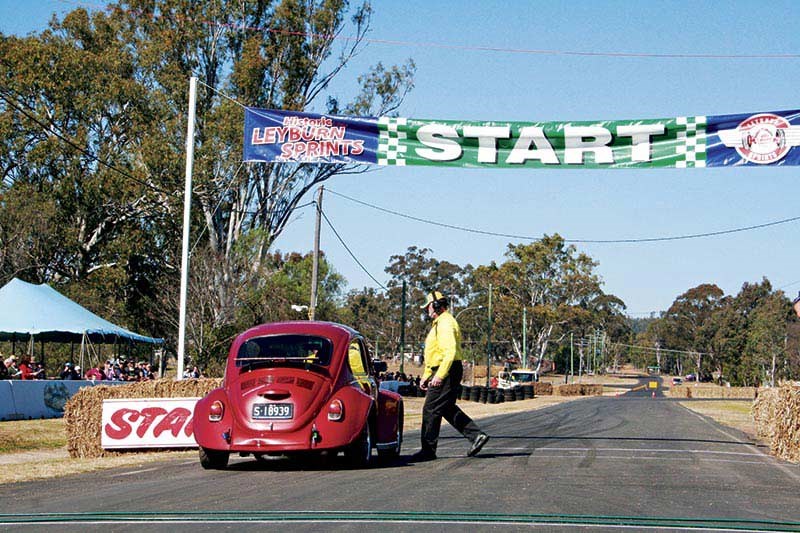 Leyburn Sprints 2015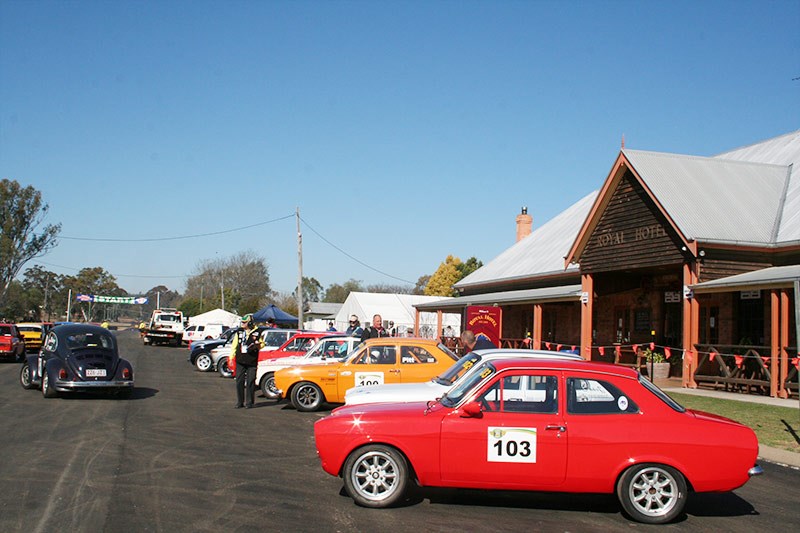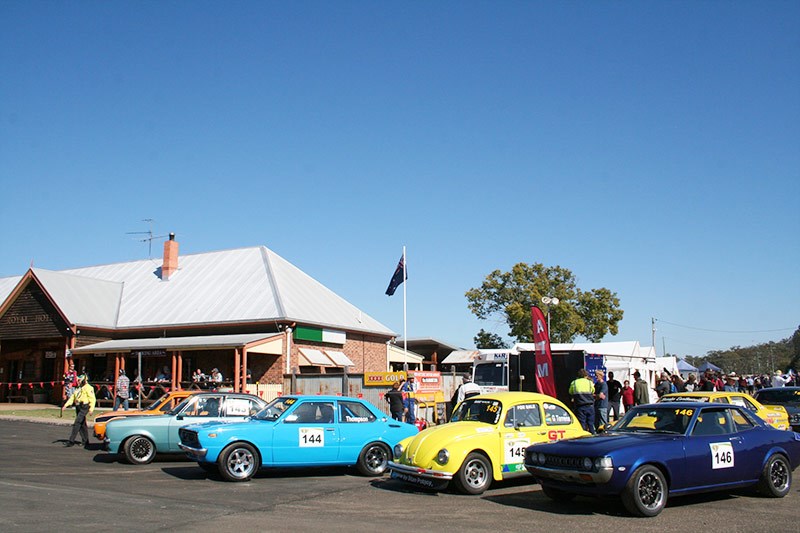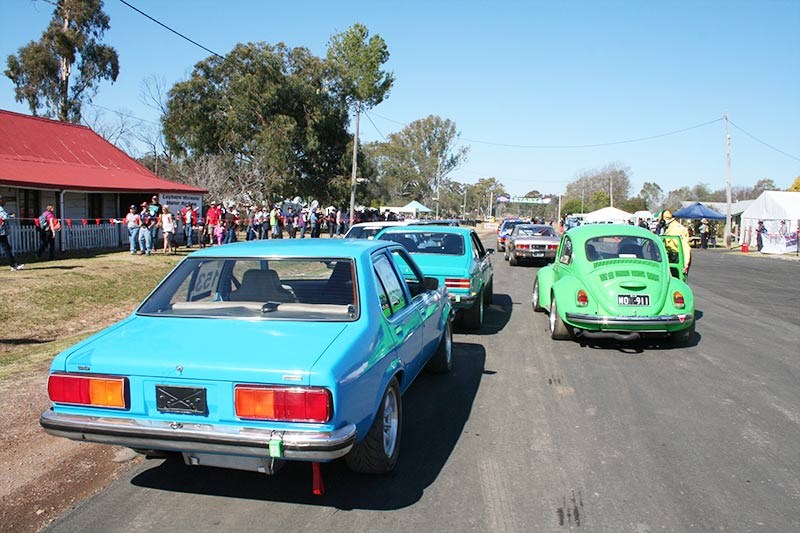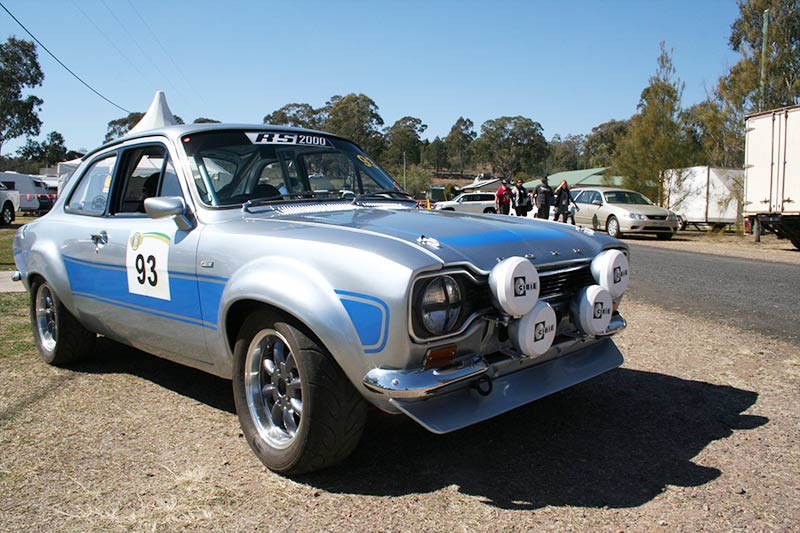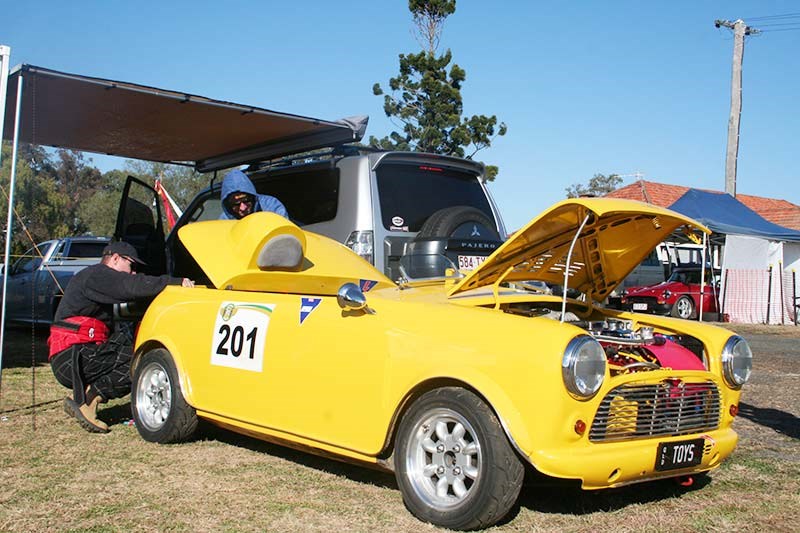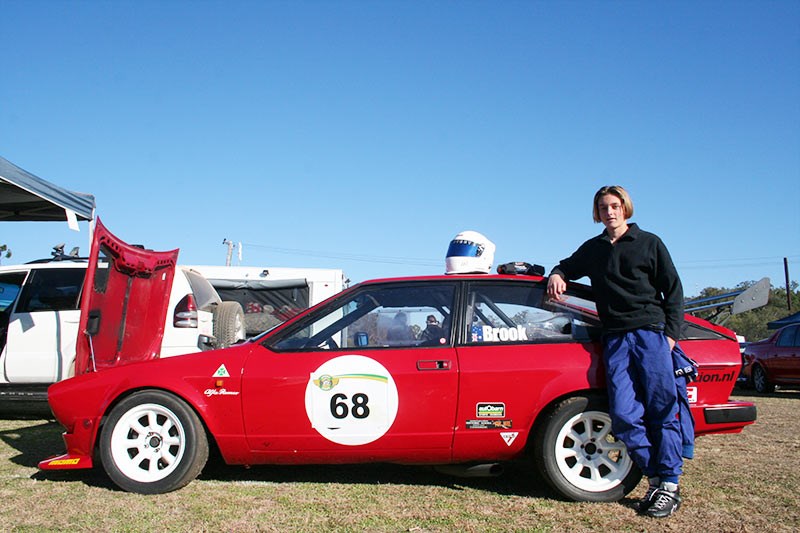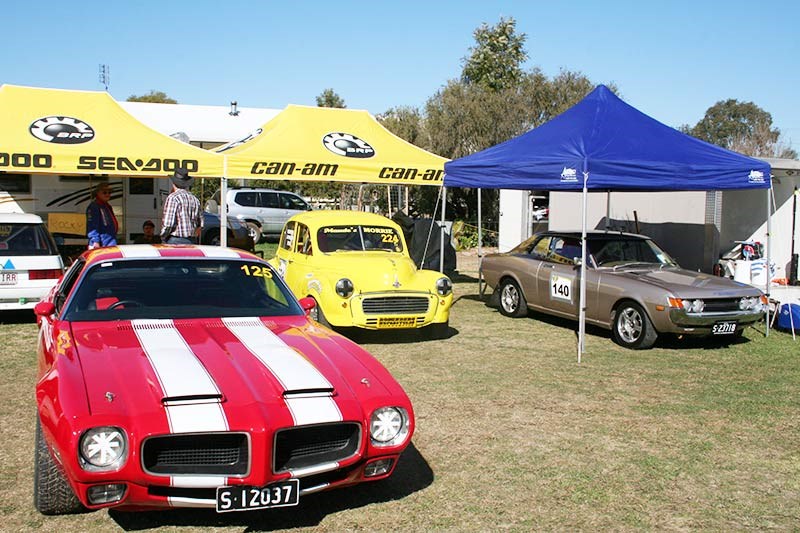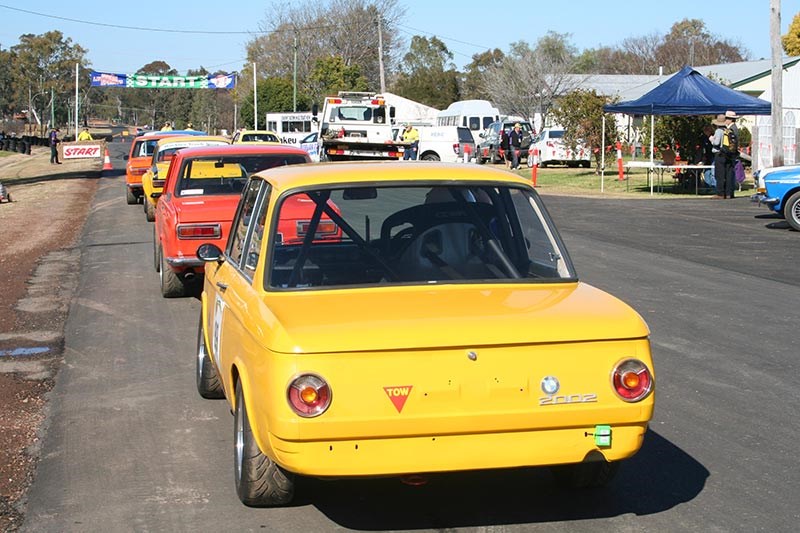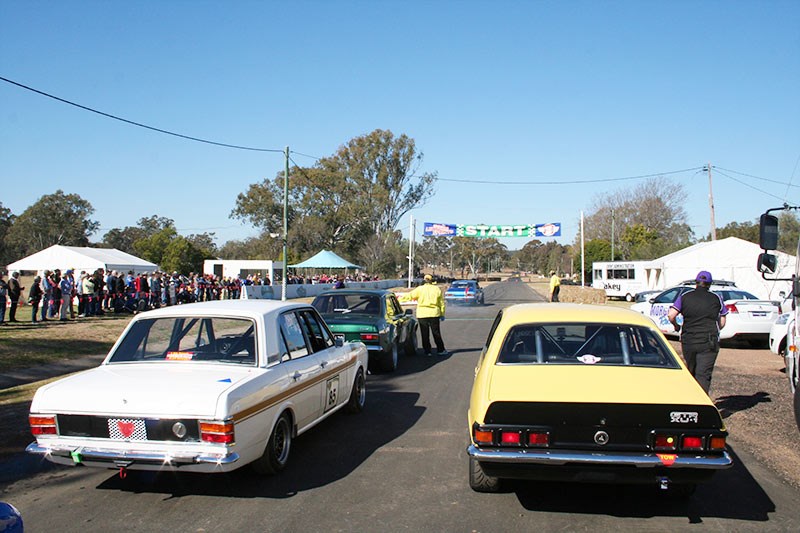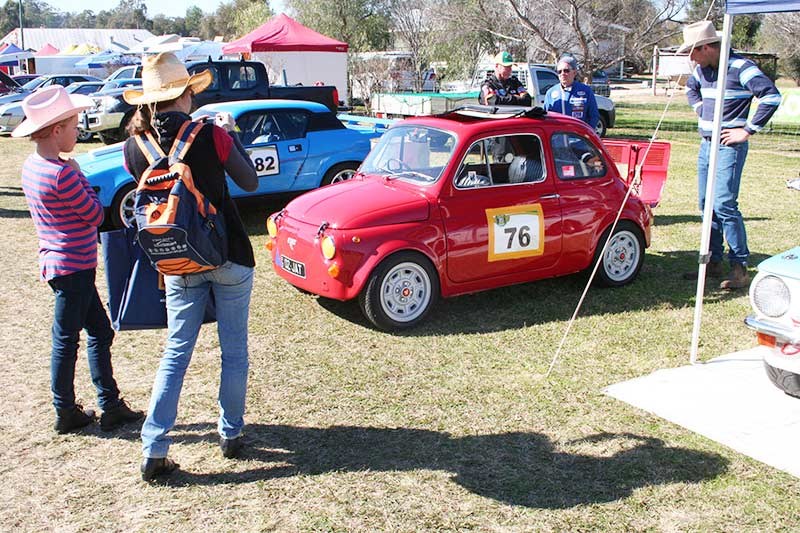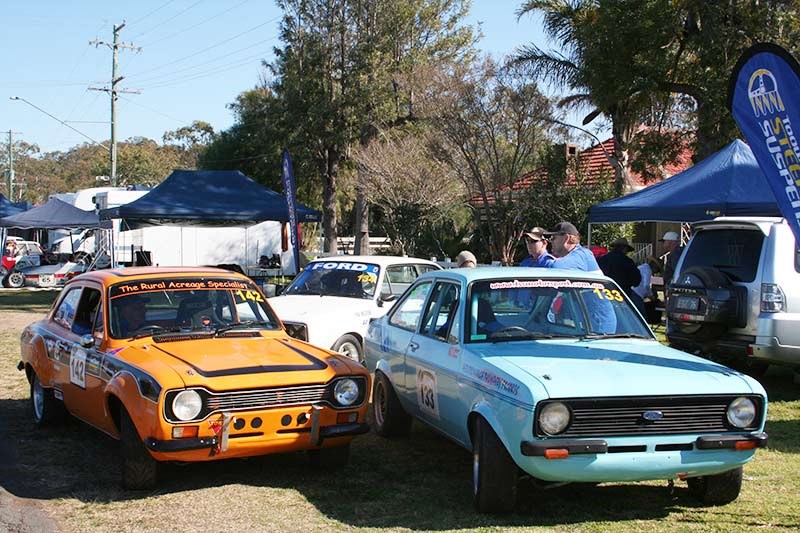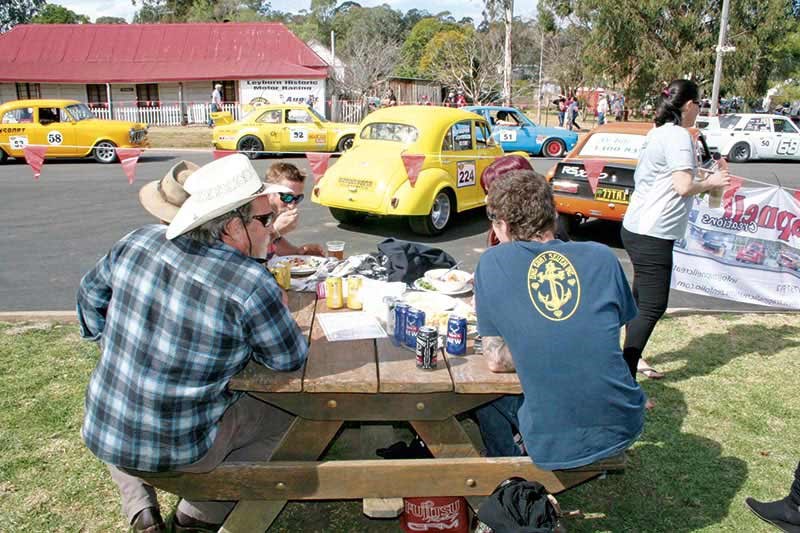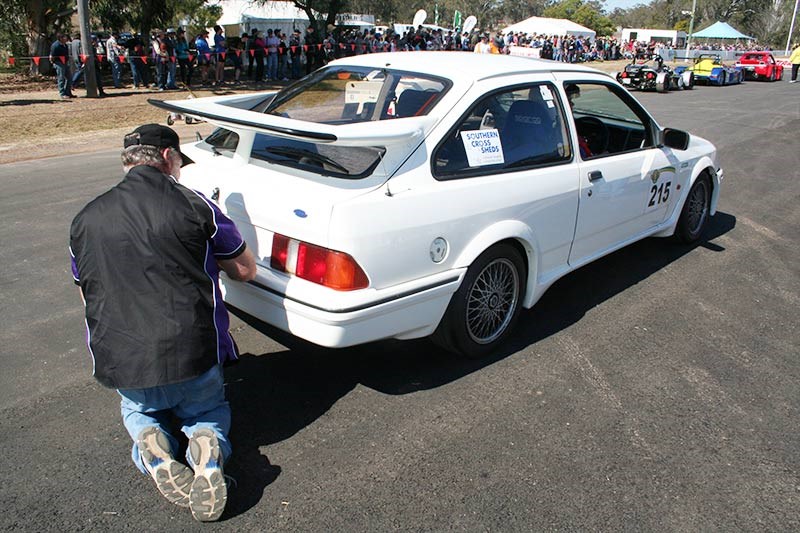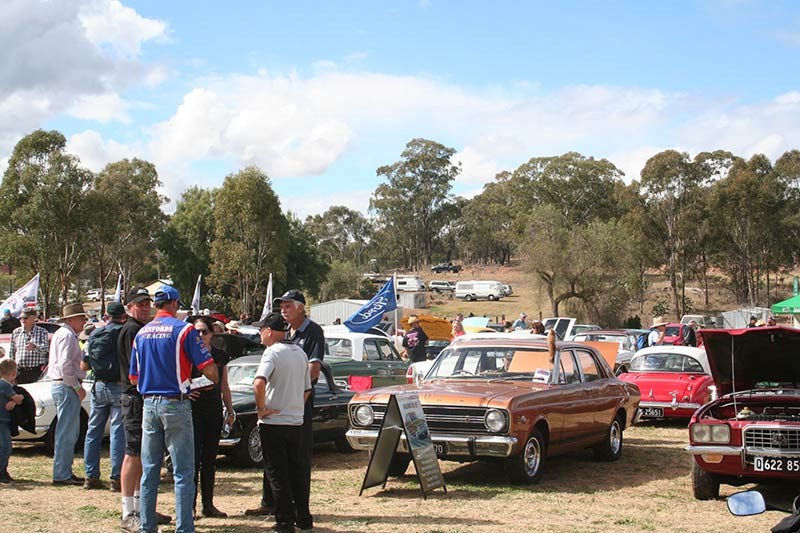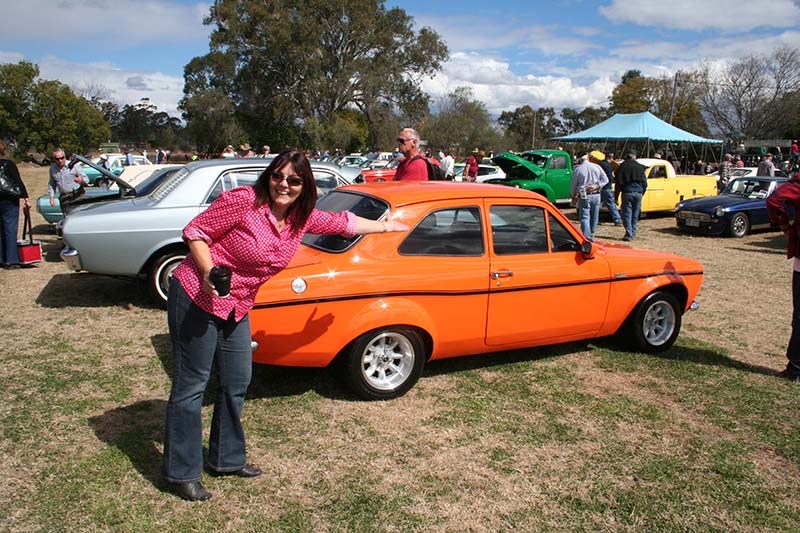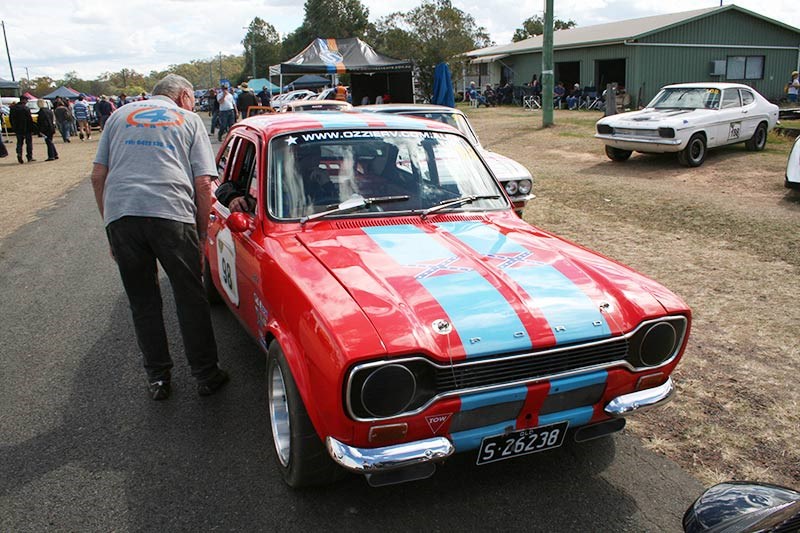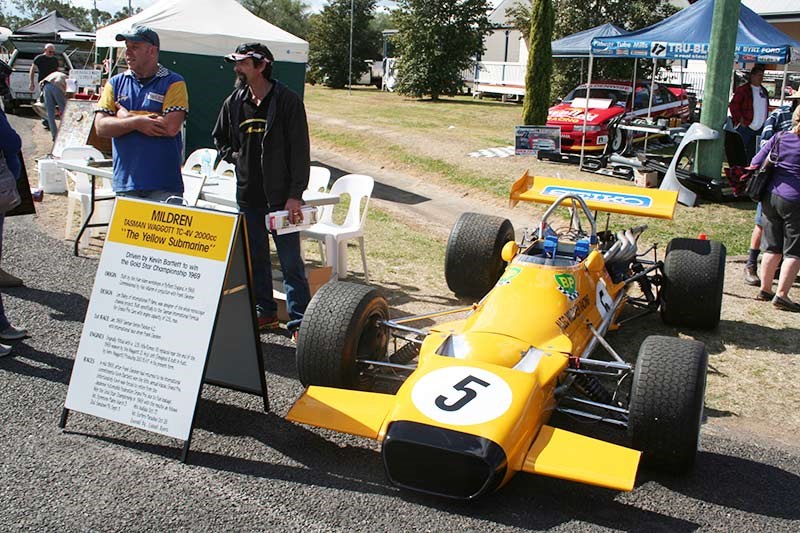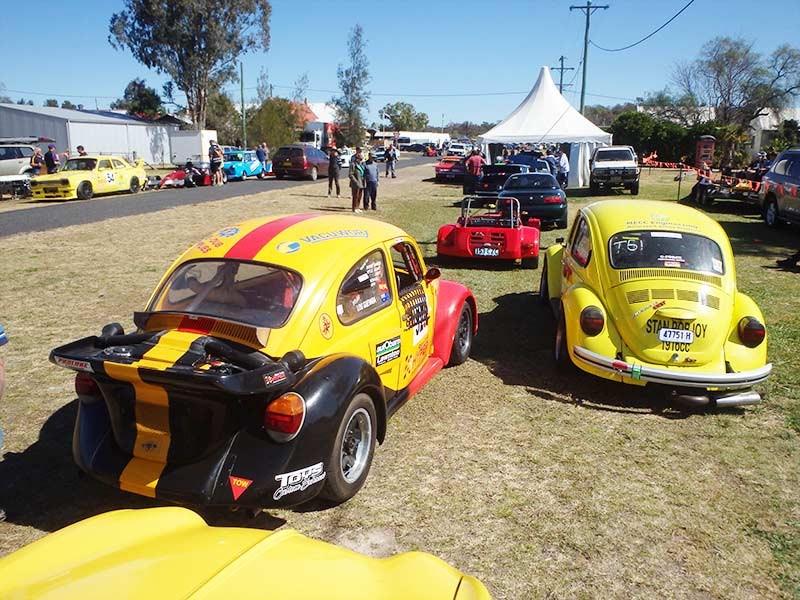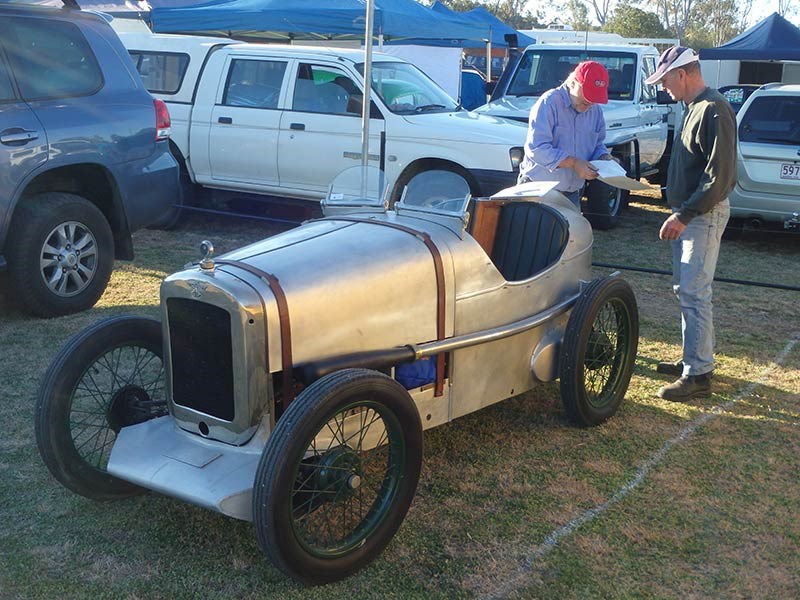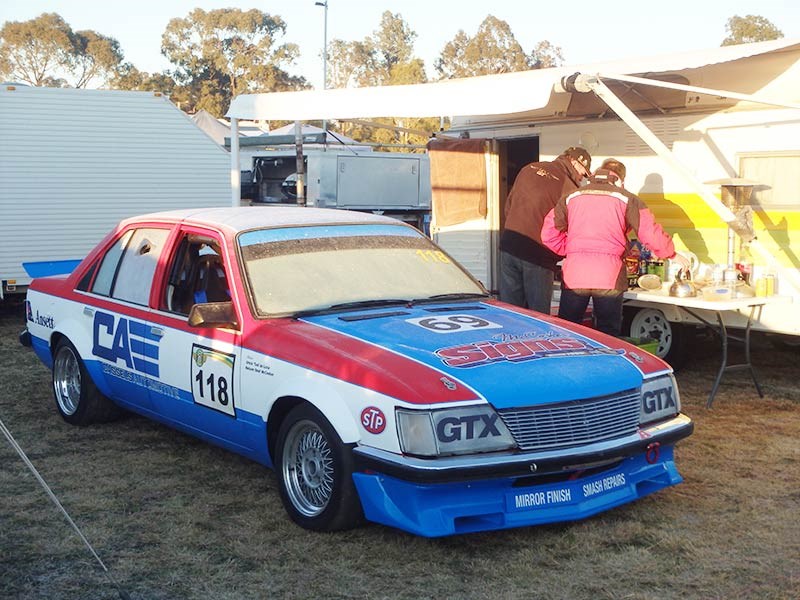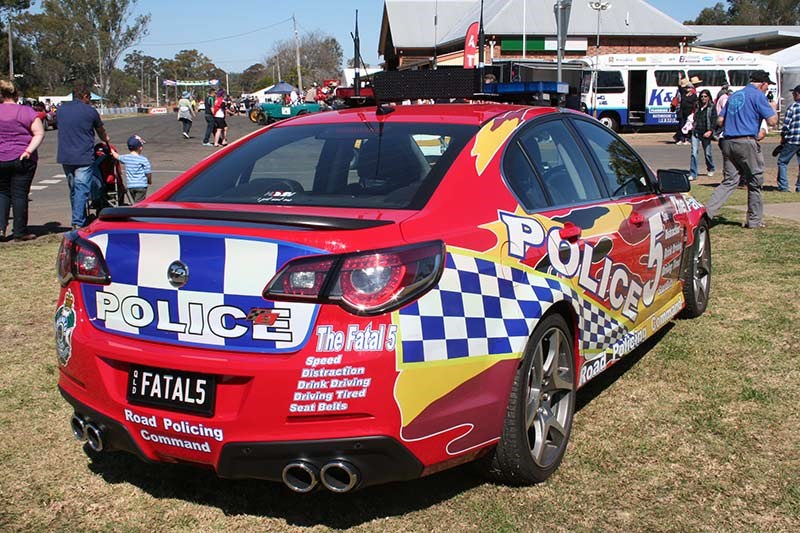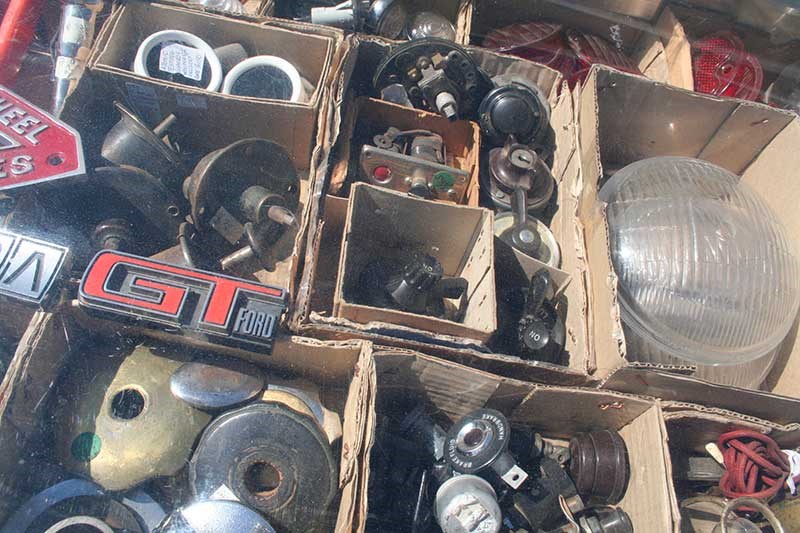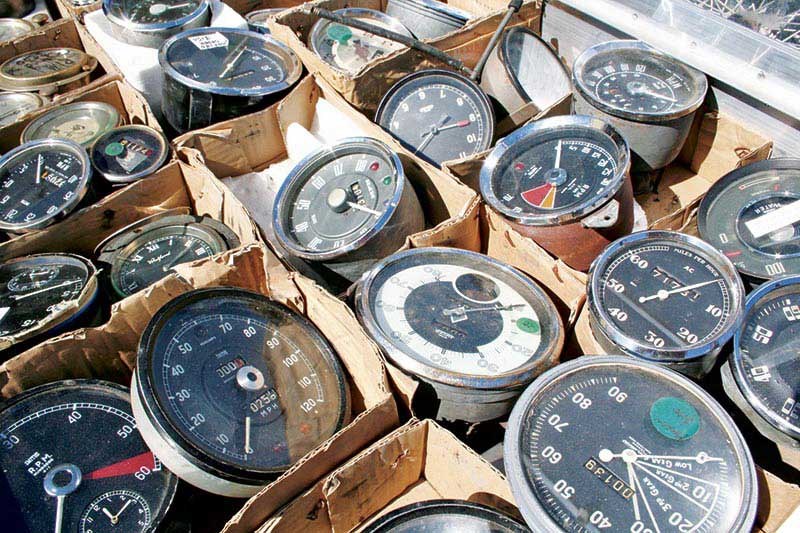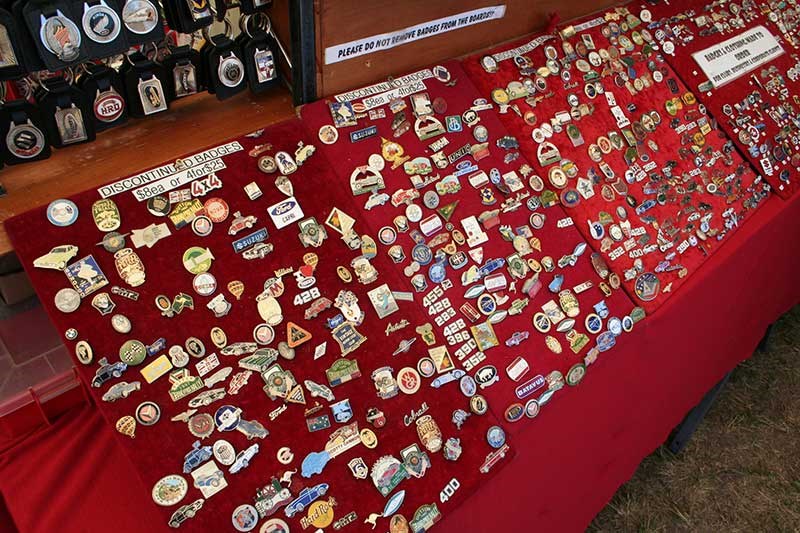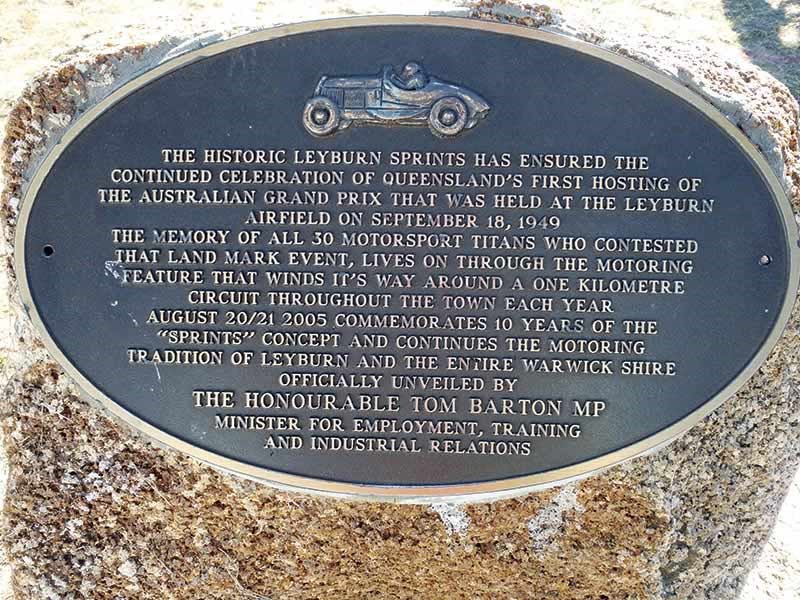 Queensland's little town of Leyburn celebrated 20 years of tarmac-ripping action. Unique Cars' Glenn Torrens pulled on his helmet and had a blast
Leyburn Sprints 2015
Hold it flat… Those immortal words seemed like a good idea, and it was something my VW racing mate Colin Mayman and I had discussed – almost dared each other to do – past the bus-stop, the second-last corner at Leyburn Street Sprints. But for my last run at this terrific little circuit, that classic tactic didn't work: My Bug's rear end overcame the grip from its semi-slicks … and whoosh! Around she went! Disappointed? A little, but with the only damage being a bit of scorched rubber I returned to the pit paddock grinning from ear to ear at the fun, the cool cars and great people that Leyburn Historic Street Sprints is all about.
This year's Leyburn Historic Street Sprints was the 20th running of the event but the town's motorsport heritage stretches a long way: the 1949 Australian Grand Prix was held at Leyburn's Airport. Regular Unique Cars readers will realise how much fun I have with my little yellow Beetle and Col and I had been keen to trek north to Leyburn since we heard about it three years ago. So, this year, Col and I both scribbled 'LEYBURN!' into our diaries – no excuses!
A weekend event, it pulls a great variety of classic cars so it's a car perv's paradise, especially with the pit paddock open to spectators. Sure, there's a handful of 'proper' (open wheeler) race cars, but most of the 220-odd cars that compete are good real steel stuff: Holdens, Falcons, Dattos, Vee-dubs, Escorts and a good dollop of Pommy stuff, too, from Minis to MGs and Hillmans to a Bristol, so whichever way you looked, there was something interesting to goggle at and another car nut to have a chat to.
The street circuit winds its way around the little town's scattered houses with four main straights linked by three back-to-second-gear right-angle corners. The most challenging part of the circuit is the hay-bale chicane outside the primary school – hence being named the bus stop – which winds into a faster-than-you-think right-hander, then a left-hand sweeper to the finish line. The circuit is only short – around one kilometre – with most street cars doing it in just under a minute. There are plenty of run-off areas and the bigger bits of streetscape are cushioned by hay bales and tyre walls. Thanks to a great surface of Boral hotmix, the track is grippy and consistent. It's a fun and safe little track and the mob that prepares it by hoisting bales and tyres into place for the annual event should be proud.
Even better for bucks-down racers like Col and me is the fact that the event has a terrific area for participant camping and a great spectator camping ground, too – both were full. By staying on-site, you can save plenty of dollars and there's no need to load and unload your car each day. Plus, there's plenty of conversation and laughter around the sites on Friday night as people arrive and after racing on Saturday. But, geez, it gets real cold, real quick once the sun sets!
Like most events, entrants' cars are divided into classes based on years of manufacture and – of course – engine capacity. Col's black Beetle and my yellow Beetle run head-to-head in the same class when we race in NSW, but this time we found ourselves in different classes (pre-'72 for Col and pre-'80 for mine), but both of us were up against big classes of other under 2-litre classics – Datsuns, Celicas, Escorts and a handful of other dak-daks.
For spectators, there's plenty of fence space adjacent to the start line to sit and watch the cars' launches and several mini-grandstands scattered around the edges of the track, too, so the event is just as much fun for them as it is for the lads and ladies driving the cars. More than 12,000 paying punters – a new record – turned up for a look, including plenty of Qld car clubs, whose members brought plenty of classics along for the Sunday Show 'n' Shine.
Placing the pit paddock right next to the track means there's good opportunity for drivers to wander over for a look at the action, too. The Royal Hotel is right next to the dummy grid (the holding area for groups of cars that are about to compete) and they offer tucker, too. Offering spectators cold beer, tucker and fast cars… Why go anywhere else? Not surprisingly, the Royal is where Col and I ended up on Friday night after arriving, unloading our Beetles and, with several other participants, walking around the new-to-us street circuit with a roadie as the sun went down.
With nice cars, good camping, a terrific pub, a great little track, thumbs-up organisation (competitors in the pit paddock area were kept informed with a dedicated PA system – the legendary Will Hagon was the event commentator) and a negligible dickhead factor, Leyburn Sprints ticks all the boxes for anyone who's into a bit of weekend classic car action.
Did we have fun? You bet! Was it worth the trek? Damn oath! Will I be back?
Hell yeah!
---
MEET SOME OF THE COMPETITORS:
Ross Kelly and his MG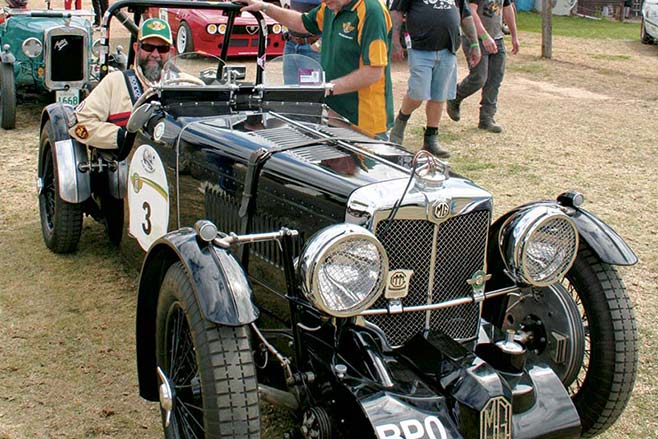 Ross Kelly's MG special was one of the older cars at Leyburn and has run here for seven years. The whole car is beautifully presented, the engine is particularly remarkable; a 1275cc over-head cam six-cylinder with a Volumax blower. Being so tiny, its pistons are just 57mm across, according to Ross.
Ken Oliver and his HK Monaro GTS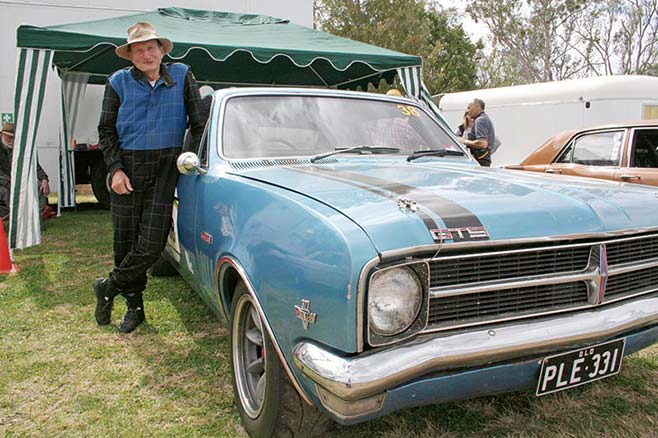 Ken Oliver found this HK Monaro GTS nearly 20 years ago, missing its original six-cylinder engine and gearbox. Fitted with a 327 Chev V8 and four-speed and built to Historic Group N regulations, it's been racing at Leyburn for 15 years. "Racing here is marvelous!" reckons Ken.
Reilly Brook and his Alfa Romeo GTV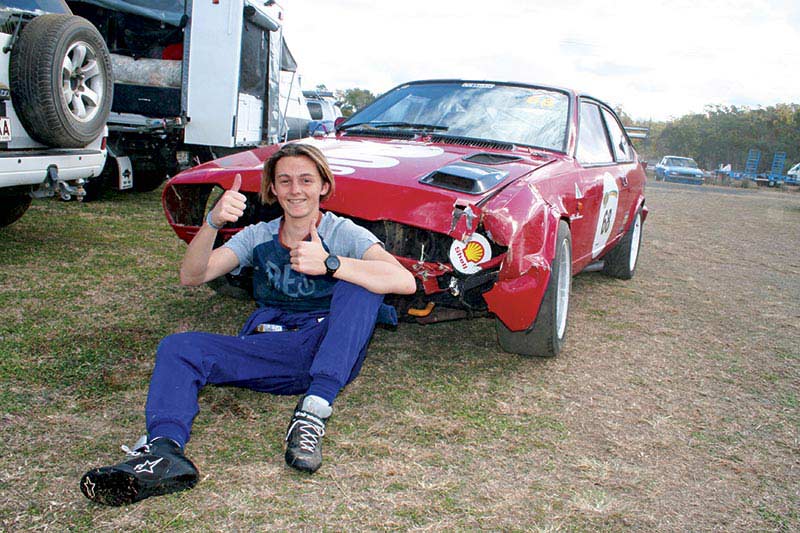 Sixteen-year-old Reilly Brook has a cool dad who let him drive this 1982 Alfa Romeo. It's powered by the Alfa's famous four, turbocharged with a Garrett taken from a Nissan Silvia. Unfortunately, like many young blokes, Reilly crashed his dad's car! But no matter, he's still smiling, and the father and son team will go home, fix the car and come back better for the next event.
Dave Garland and Neal Jones and their double-entered Mitsubishi Lancer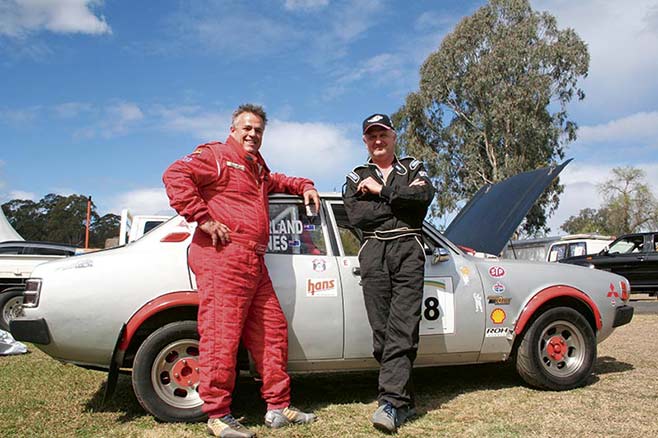 Rekindling the glory days of Aussie rallying in the 1970s, Dave Garland and his mate Neal Jones double-entered this '78 Mitsubishi (badged Chrysler back then) Lancer rally car. It's powered by a 1600cc OHC Saturn series Mitsubishi four fed by two side-draft Webers and fronting a five-speed. 
John Ryan and his Toyota Crown S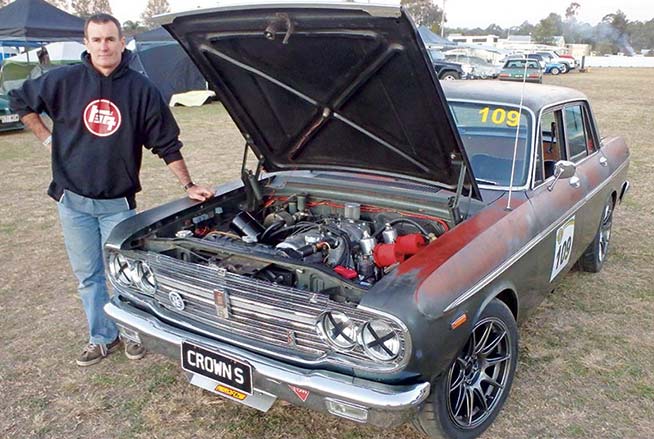 John Ryan's original – as you can tell by its original weather-beaten paint – Toyota was a standout. "Being a Crown S, it's the factory sports model," explained John of his shed-find. "Think of it as the equivalent to, say, a Holden 186S. But when you look back at this model, with its over-head cam engine and the other stuff it had fitted, and it was terrific technology for its time." 
Ian Gillam and his Mini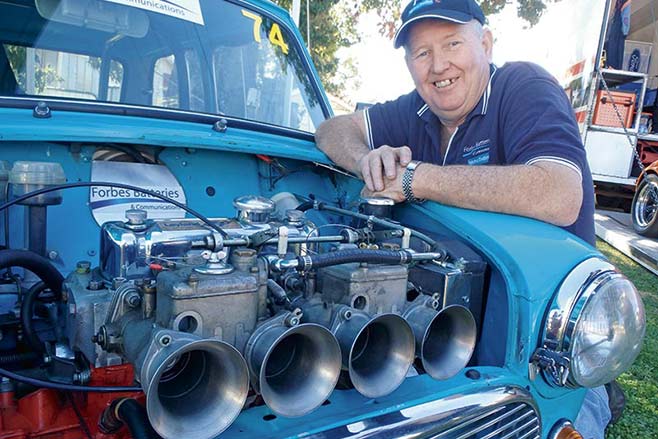 Ian Gillam's Mini features a cross-flow alloy head, something of a holy grail of performance equipment for a Brick freak. "It's a BMC/MOWOG alloy unit," explains Ian, who was enjoying his second Leyburn outing with his wife Jill. "So it's a factory high performance part, not something from the aftermarket. In fact, this is one of just three remaining that were made for the 1969 British Touring Car Championship." The car the head is connected to is an English-made (not Aussie) Austin Cooper S, one of four Minis the Gillam family owns.
David Roberts and his Datsun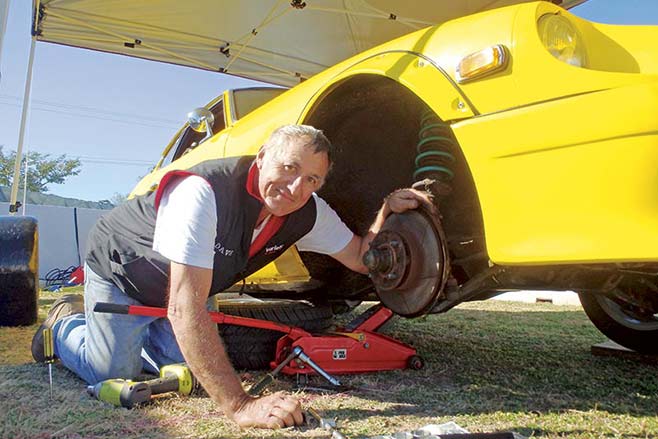 David Roberts has owned his wicked yellow Datsun for four years and it arrived at Leyburn fresh from a rebuild. It runs a 2.8-litre motor and a close-ratio box with Adaptronic-managed individual-runner fuel injection. With 263hp at the tyres, it's sure to be a whole lot of fun at sprint events such as Leyburn. "I got it finished on Tuesday and registered on Wednesday!" said an obviously happy David.
Unique Cars magazine Value Guides
Sell your car for free right here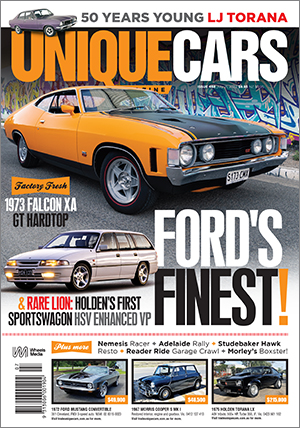 SUBSCRIBE TO UNIQUE CARS MAGAZINE
Get your monthly fix of news, reviews and stories on the greatest cars and minds in the automotive world.
Subscribe