Touring Car Masters 2010 - flashback
---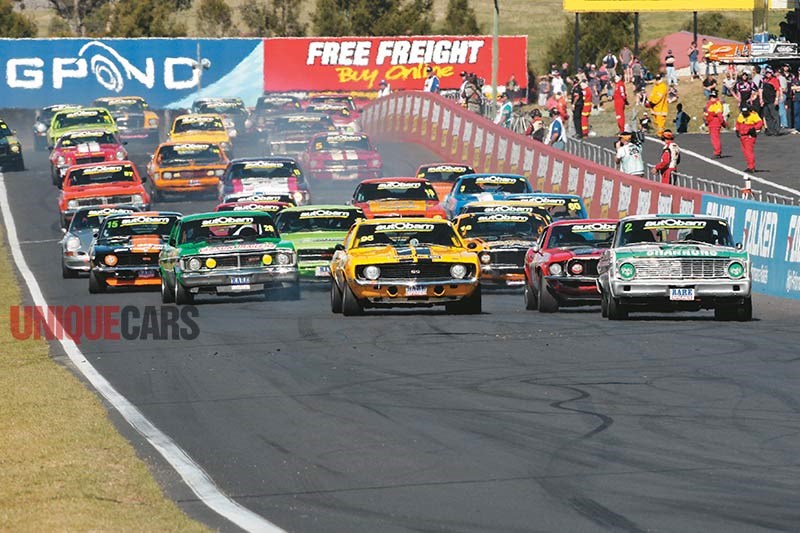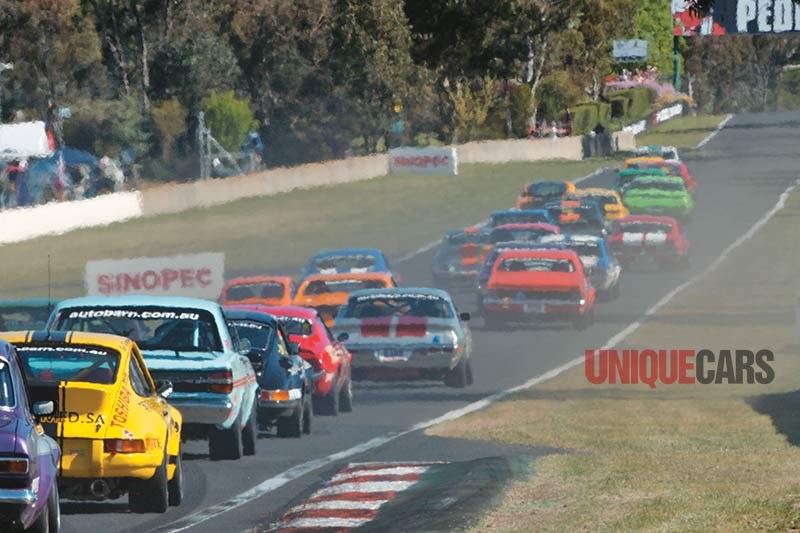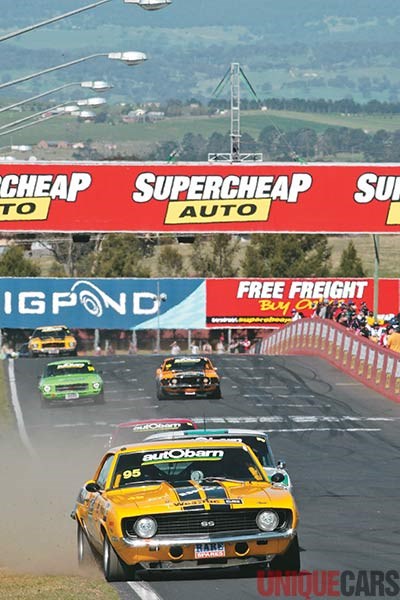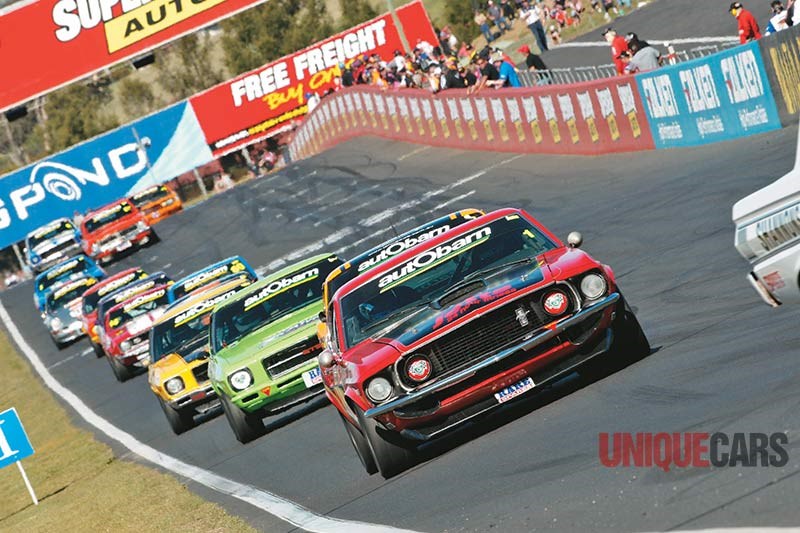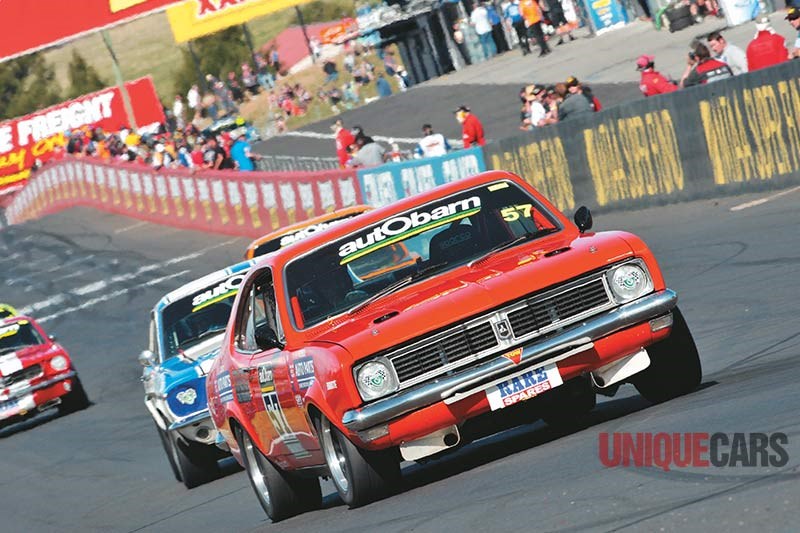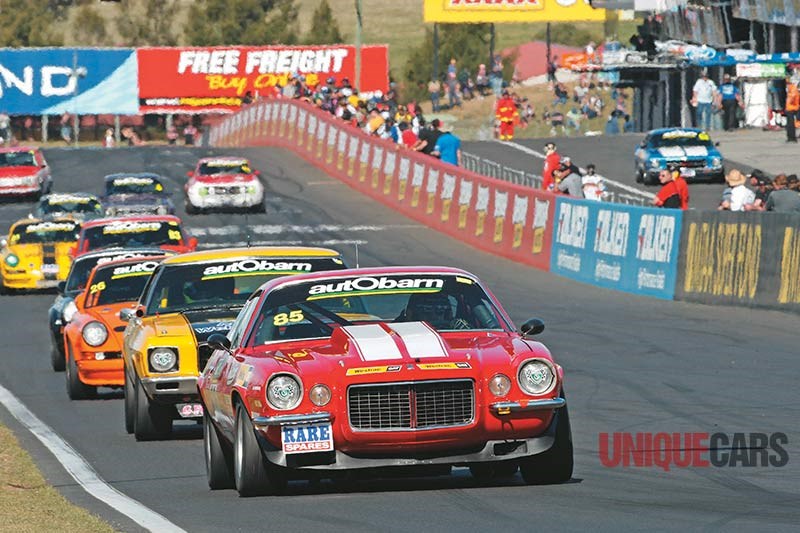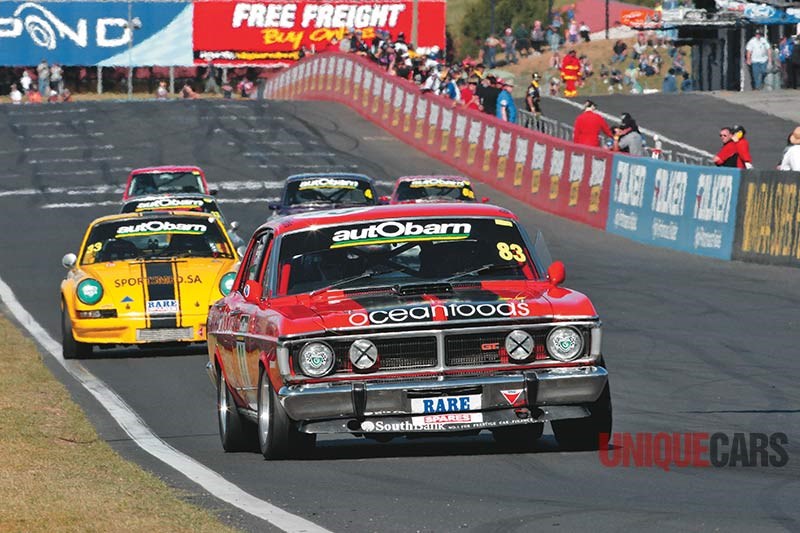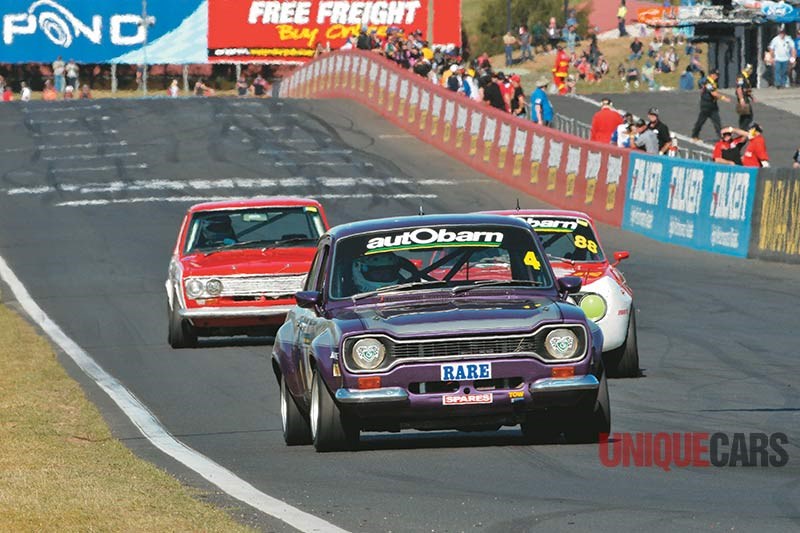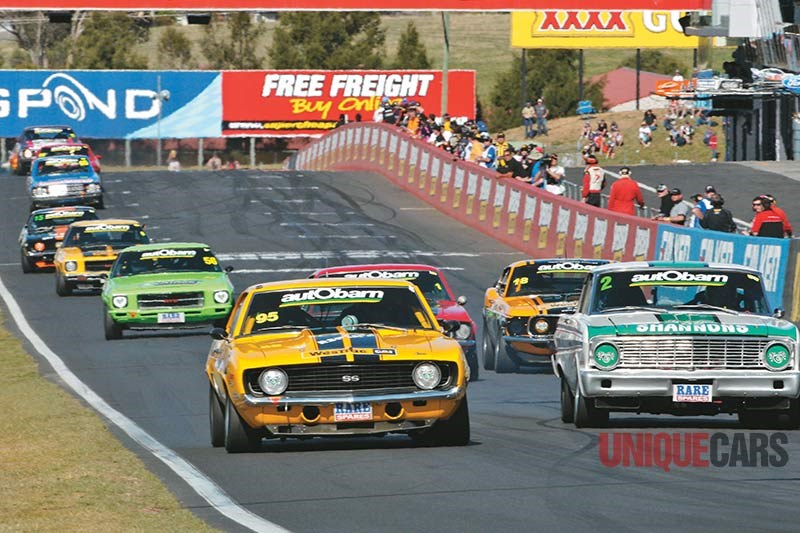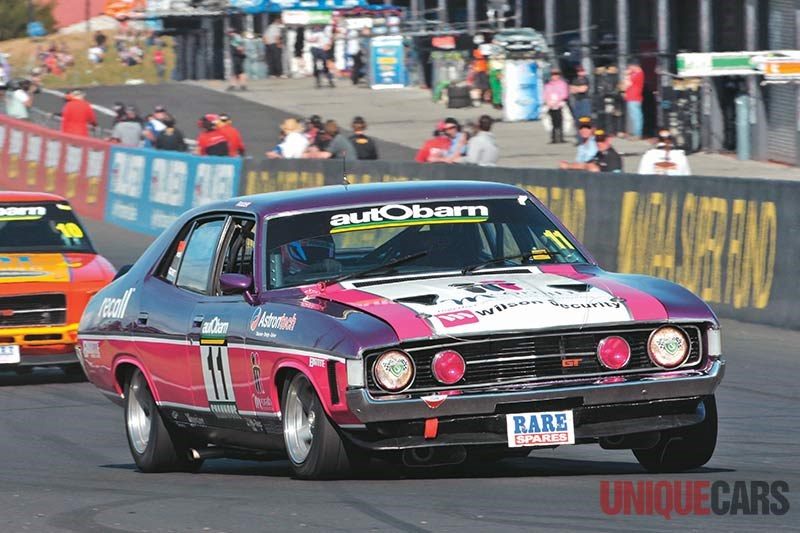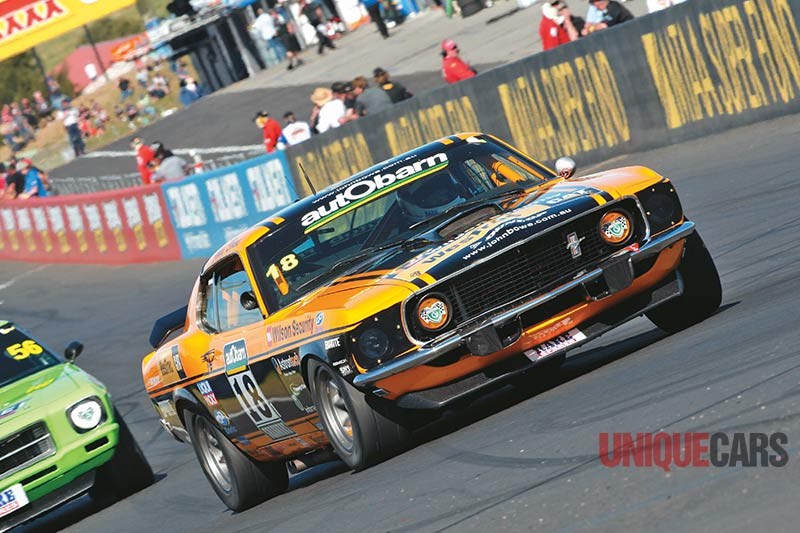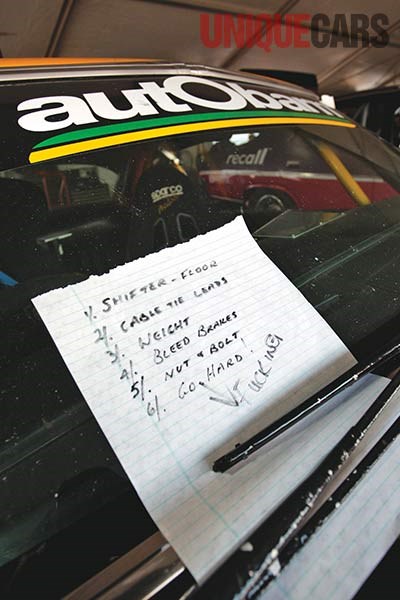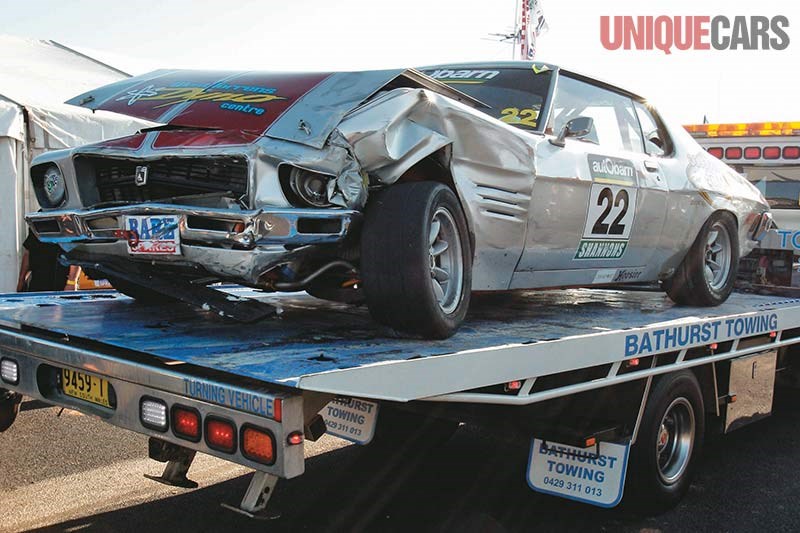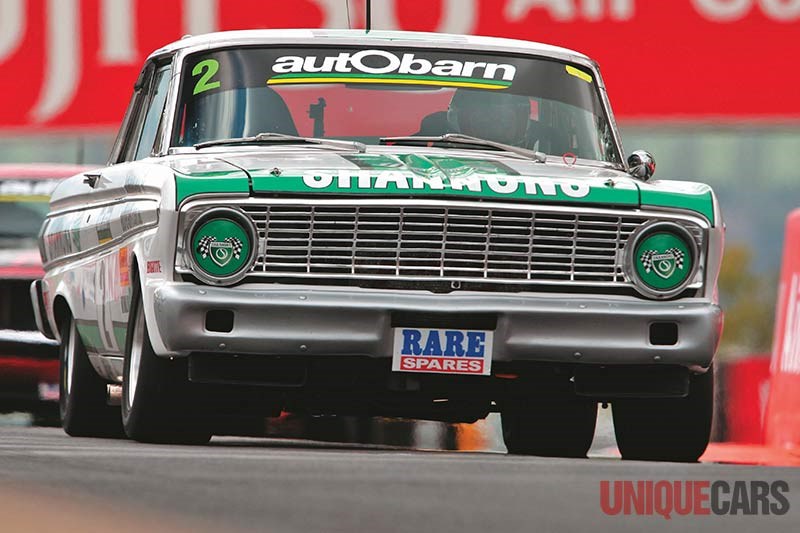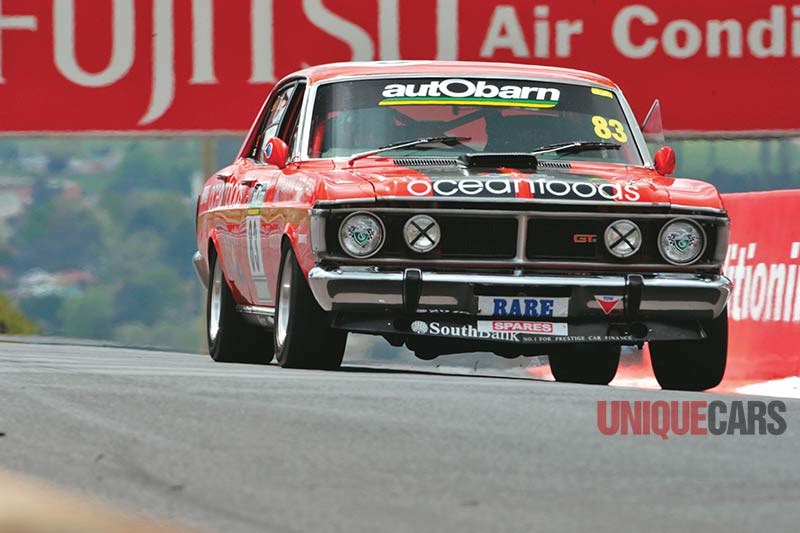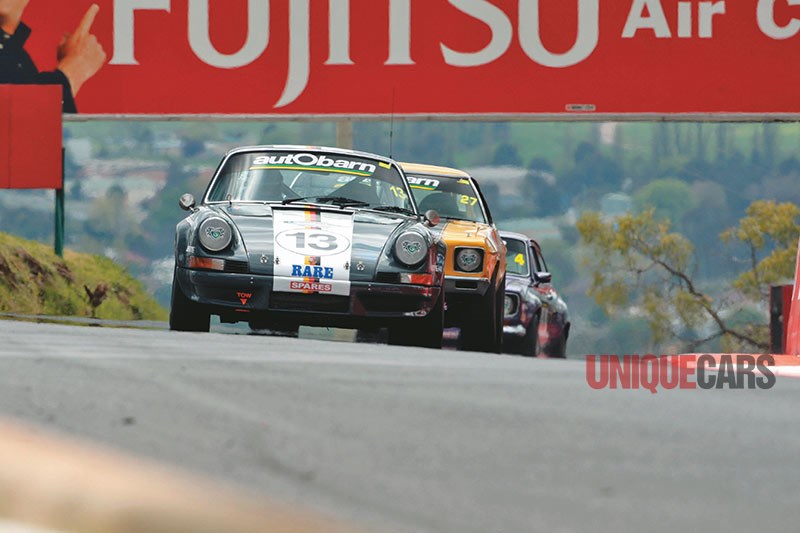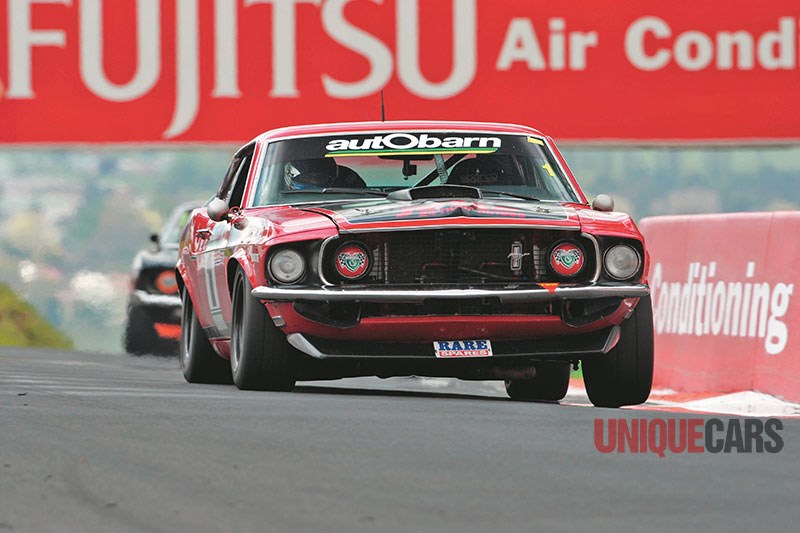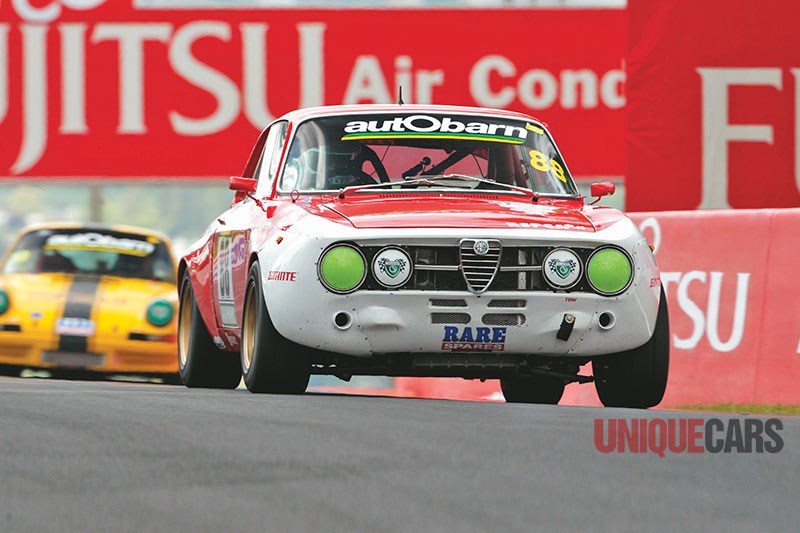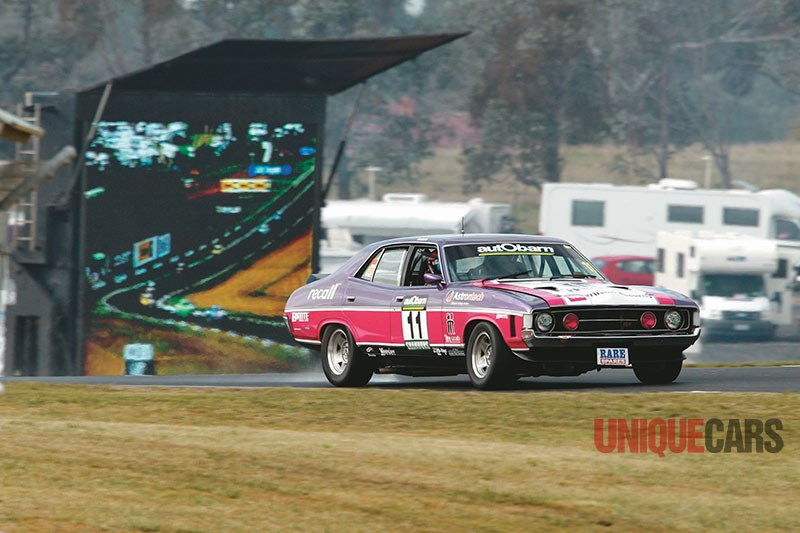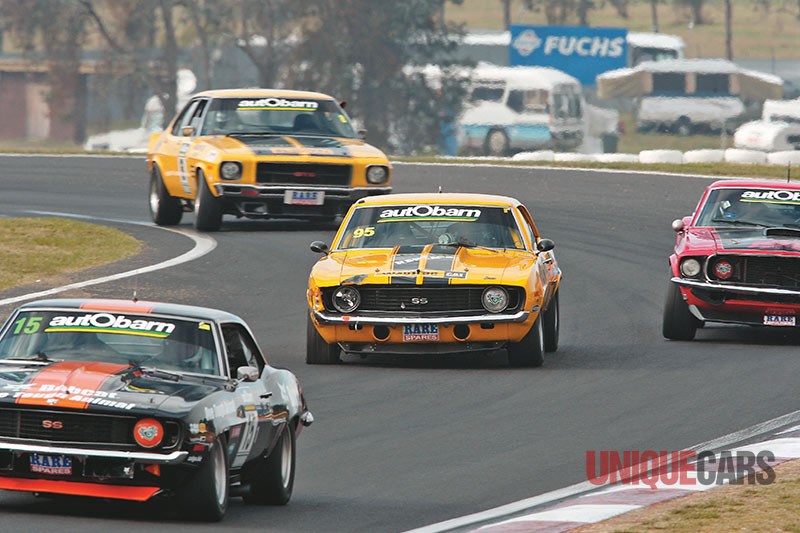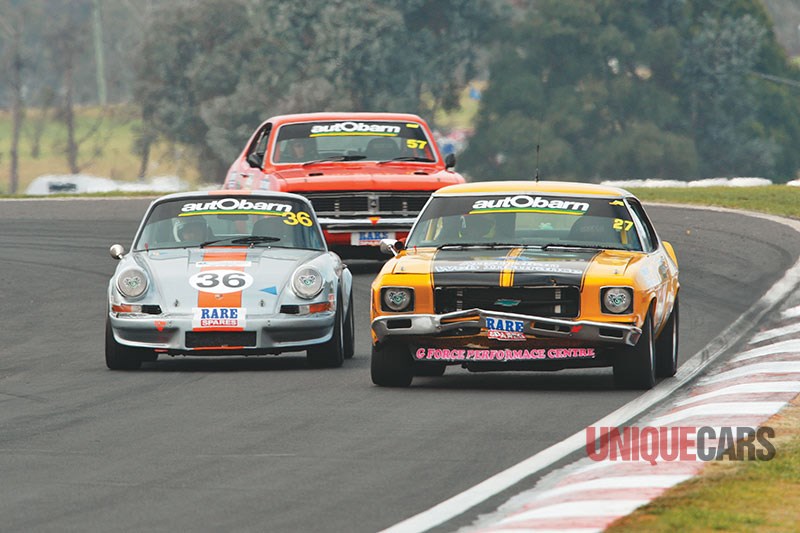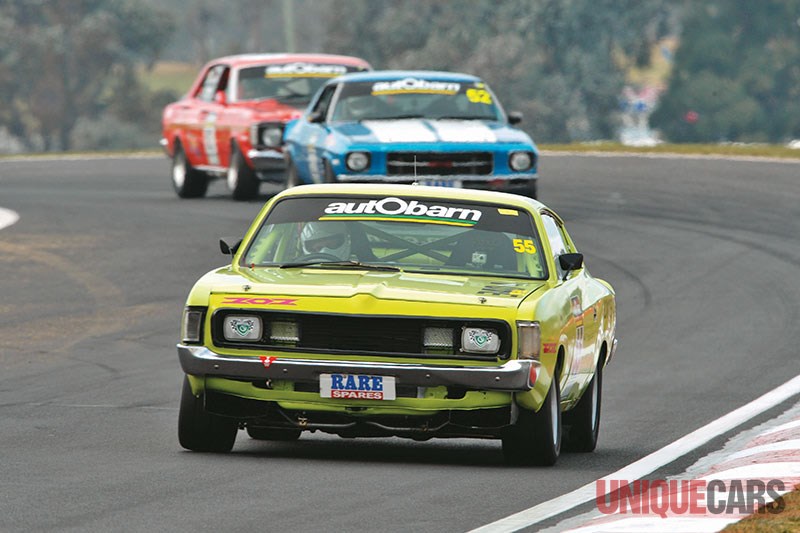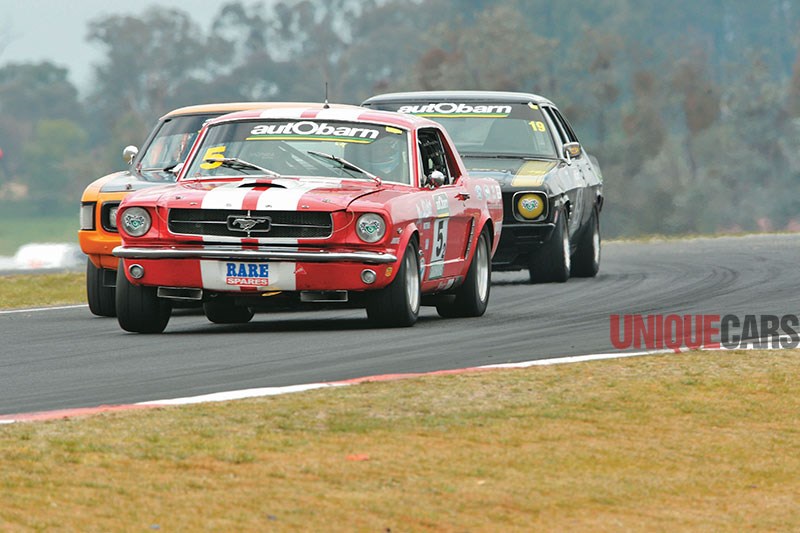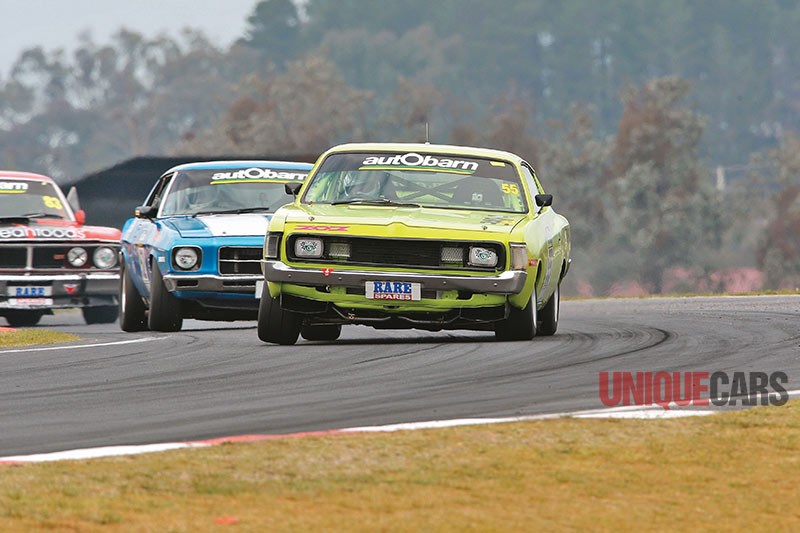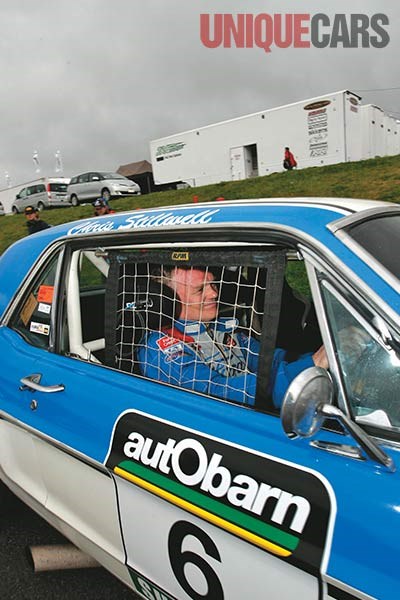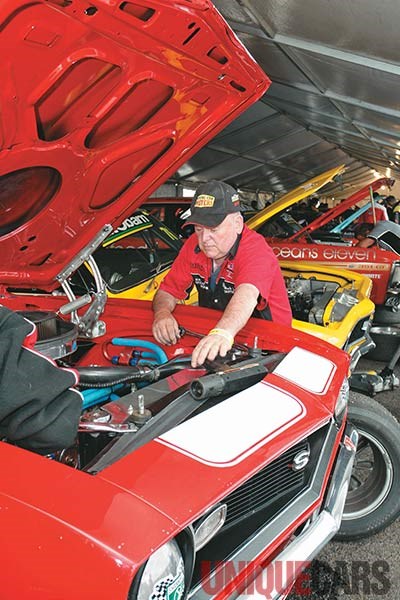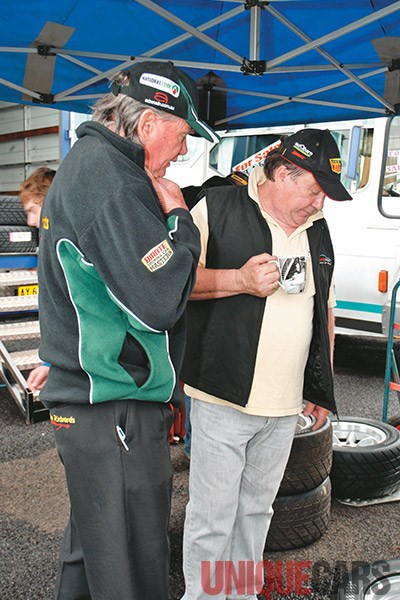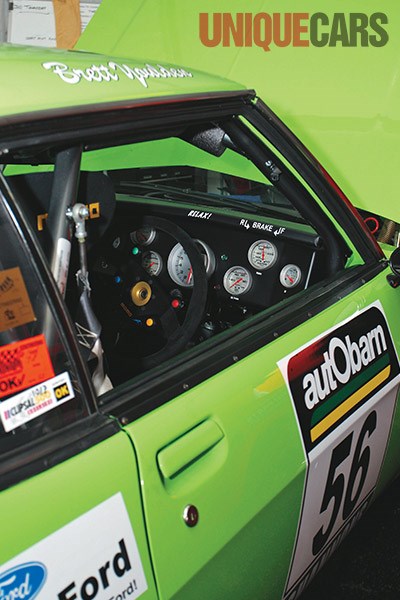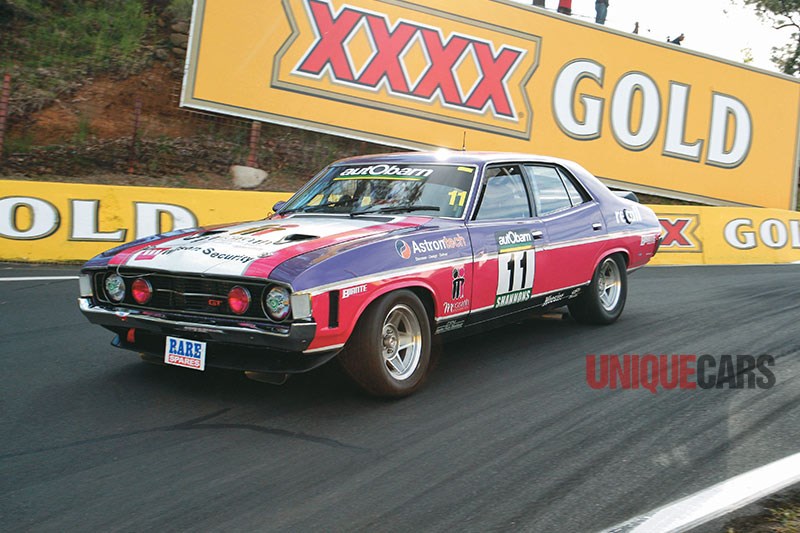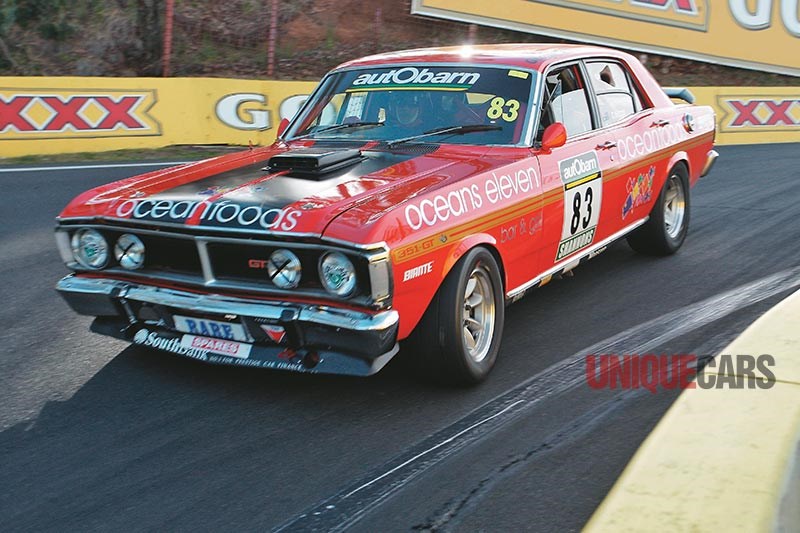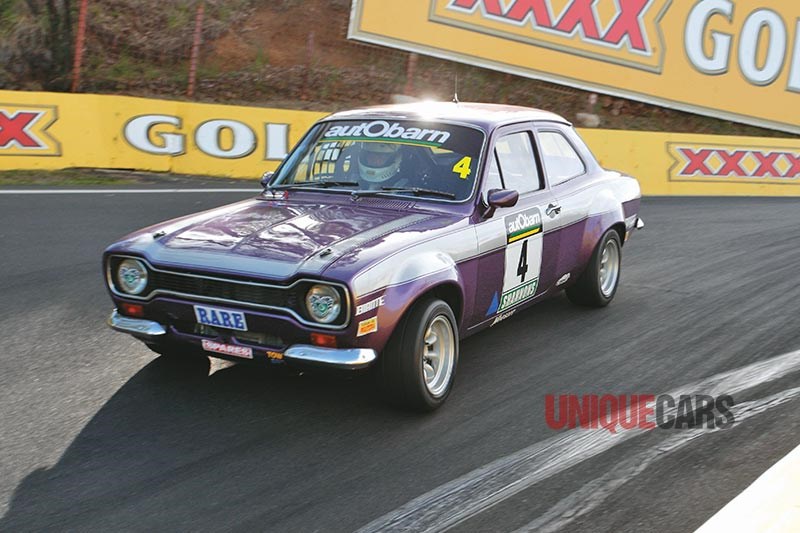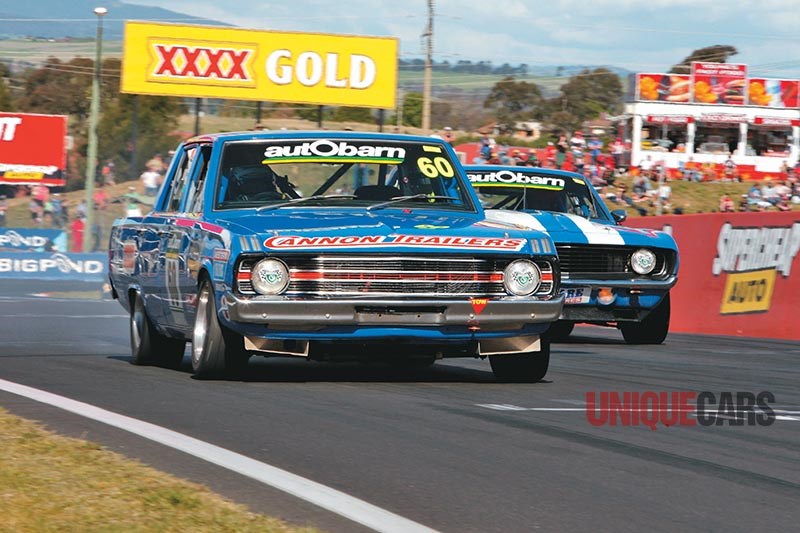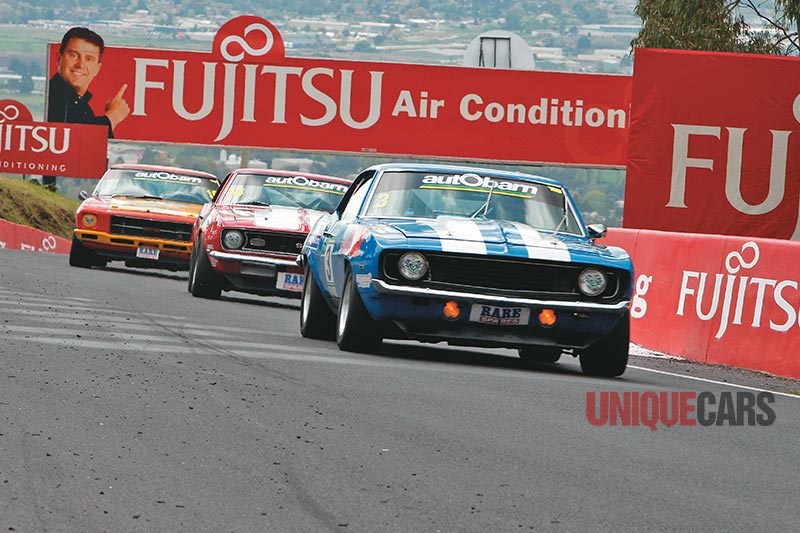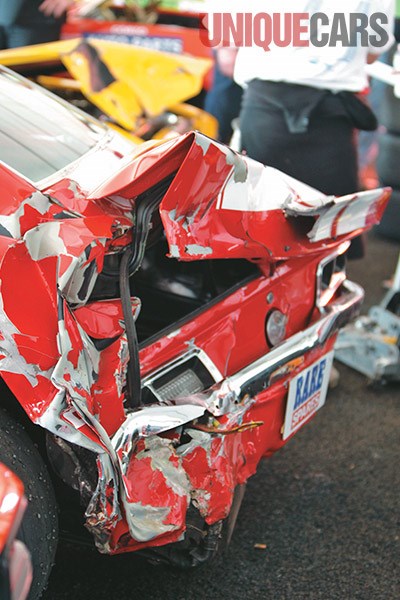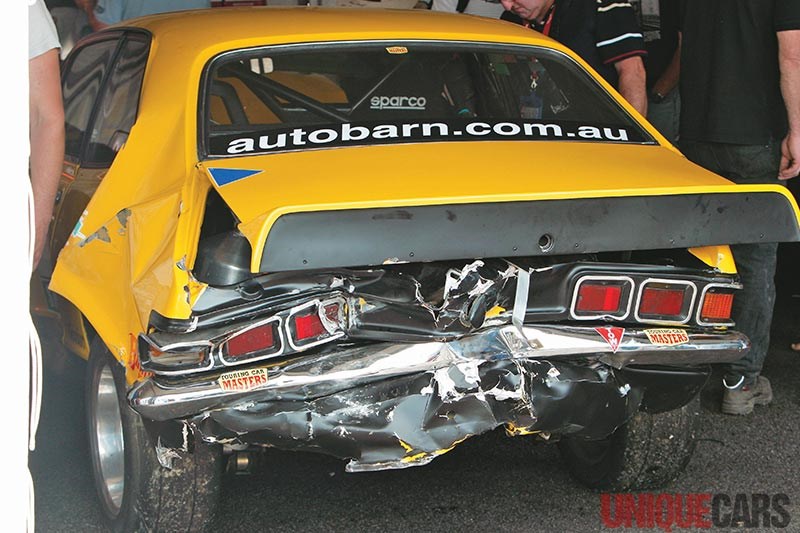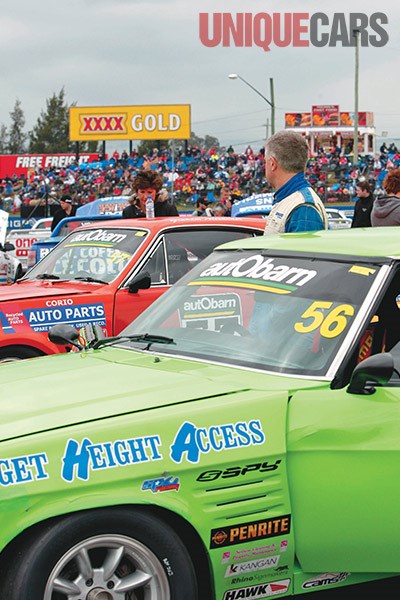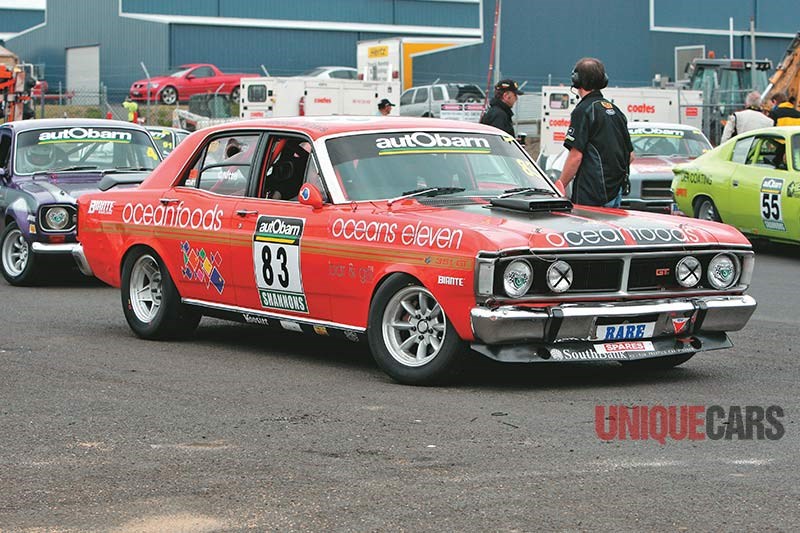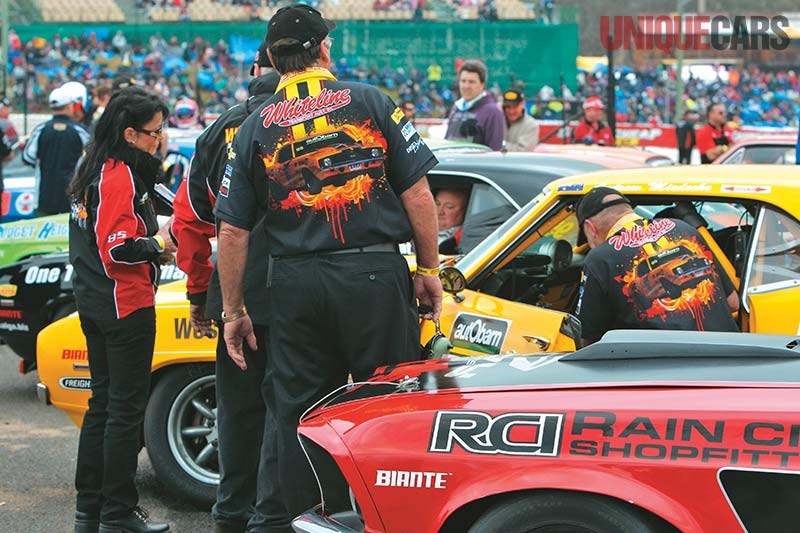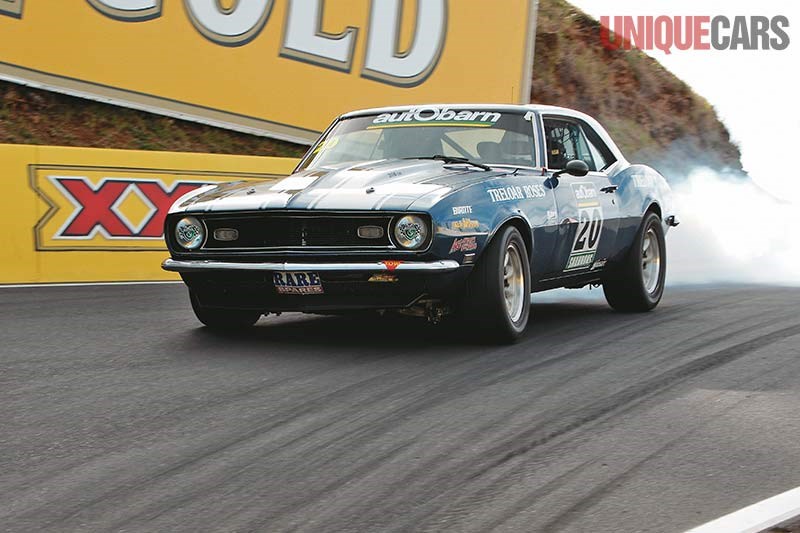 Back in 2010 the Touring Car Masters stormed Bathurst and almost stole the show from the V8 Supercars - and we were there...
From Unique Cars #318, Nov/Dec 2010
Bathurst. Just the word alone is enough to prick up the ears of anyone remotely interested in the Australian car scene. While the big game for most punters is the V8 Supercar circus, interest in the Touring Car Masters (TCM), now in its third running at Bathurst, simply has to be witnessed to be believed. Seven TCM drivers have a total of 86 starts at the Bathurst 1000 between them – Jim Richards (35), John Bowe (22), Andrew Miedecke (16), Bernie Stack (8), Leanne Tander (2), Brett Youlden (2) and Tony Hunter (1) – with a total of nine victories (Richards 7, Bowe 2).
Opportunities to see these wild offerings of yesteryear consisted of one practice session, qualifying, and three seven-lap races spread from Thursday through to 'Big Sunday'.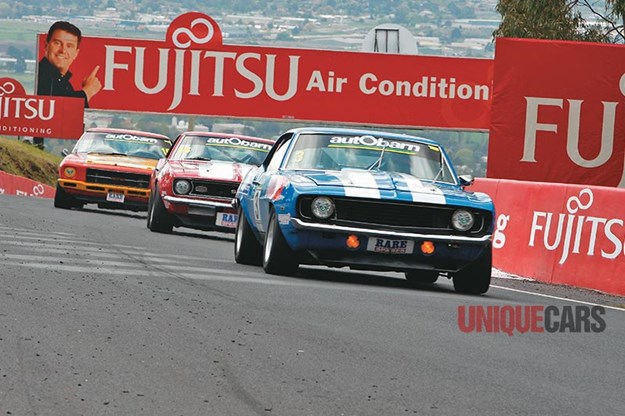 USA v Oz: the Camaros of Mason and Maclean lead Hunter's HQ across the top
Race fans seemed to plan their days around the Masters. They packed tightly against the cyclone wire, and food caravans and sideshow alley became ghost towns when the oldies hit the tarmac. Everyone has their favourite car and driver. The cars are loud, smelly and on the edge of control. Dads explain to youngsters what it's all about, people reminisce about Bathursts of old and the TCM beasties roar. Like race cars used to.
| Read next: Moffat's Mustang turns 50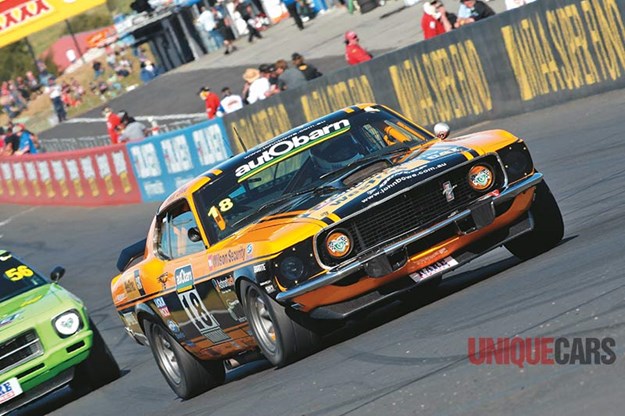 Bowe's Bathurst ended early with a blown engine
As one punter put it: "This stuff is real, the cars are incredible and you can get close to them and the drivers. I love the Supercars, but these things are more exciting, no doubt."
That comment reflects succinctly what the Touring Car Masters brings to Bathurst. Excitement.
| Read next: Inside the Bathurst National Motor Racing Museum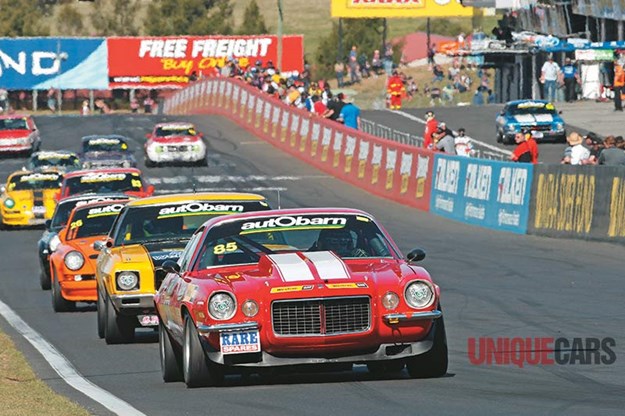 Practice and Qualifying
Things get off to a shaky start with the vital sole practice session reduced to just two laps after Matt O'Brien redesigns the nose of his HQ Monaro on top of the mountain and the red flag comes out. At the end of the truncated session, Bowe in his Mustang sets the quickest time.
Qualifying is red flagged again when Garry Treloar's 1968 Chev Camaro SS holes a piston and Brad Tilley's 1971 XY Falcon GT blows an O-ring out of the oil filter housing. As a consequence, drivers that are on a fast lap or getting set for a flier are severely affected.
| Bathurst heroes: Holden Torana A9X + Falcon XC Cobra review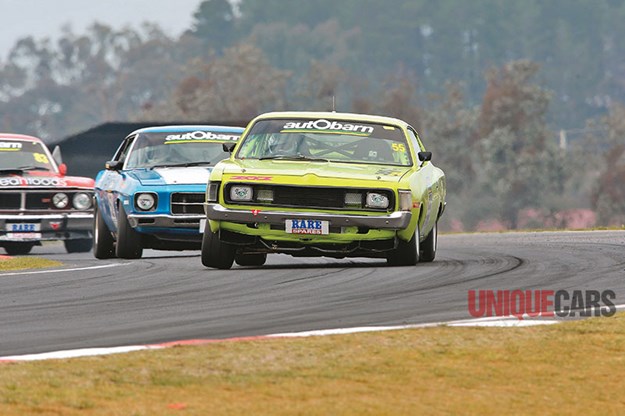 Michael Acheson's Charger slides out of The Chase hounded by the HQ of Keith Kassulki and George Nittis' HO 
One driver who fails to set a decent time is Trevor Talbot, who saved his 2009 Group 2 winning LJ Torana XU-1 from a monumental moment at The Chase when he discovered a deflating left front tyre at 200 and plenty, and was unfortunately in the pits without a representative time when the red flag appeared. "I thought I was gone! I don't know what happened, they are brand new tyres," said Talbot. "I have to look after the car, it's up for sale now." But these words would come back to haunt him…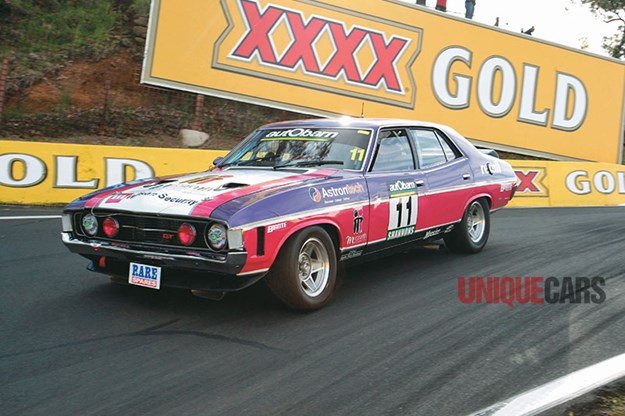 Tander was sensational, winning the reverse-grid race from the front
Bowe's outstanding run of four successive pole positions in 2010 also comes to an end. He was on a very hot lap (timing showed him well in front on the first two sectors) when the red flag was waved.
"Mate, it's just frustrating. I didn't manage traffic well and wasn't helped by the red flag," Bowe lamented. "I reckon I was on a lap that would have been pole, but I didn't do it, so there we are."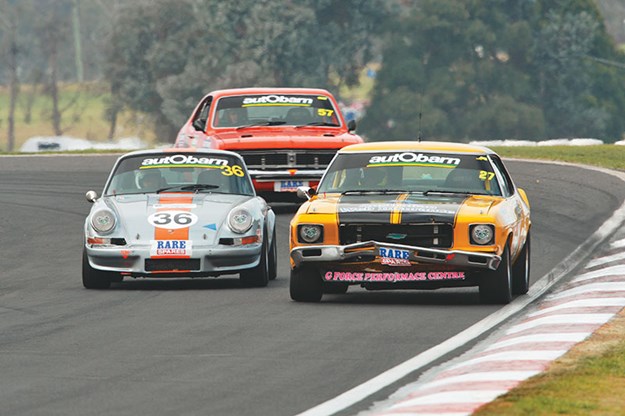 Matt O'Brien's bent HQ GTS is shadowed by Bernie Stack's Porsche 911 RS and Graham Alexander's HT Monaro
Another to feel red flag pain was Leanne Tander who could only manage 19th position. With 35 years between the build dates on the BA Falcon she raced last year and the 1974 XA GT she now punts, her TCM season has been one of steady improvement.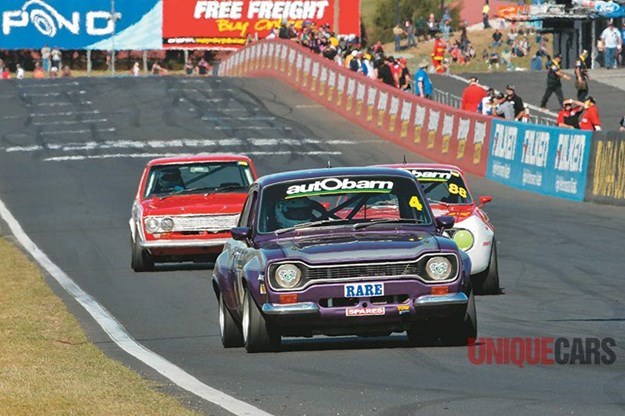 "I'm hoping for top five," said Tander. "Every time we've gone out it has got better and better. The faster flowing corners across the top are not its preferred going, but it has great power down Conrod and makes up for that."
Qualifying over, Jim Richards takes pole for the first time this season in his 1964 Falcon Sprint with a 2:25.31 lap, followed by Miedecke in Bob Middleton's '69 Camaro, Gavin Bullas in his '69 Mustang (2:27.28) and Bowe (2:28.69). Fifth quickest is Mark King in his '72 HQ SS (2:29.16).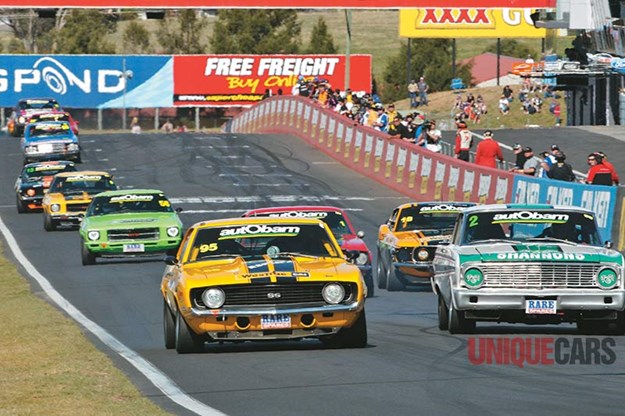 Richards (#2) leads the field at the start of race one but Miedecke (#95) won
"This car used to run around in Group 2, but we are running it in Group 1 now because we are allowed another 800rpm," said King. "We can get a lot of power out of the 308 and run 150 kilos lighter than the front boys."
The Valiant Pacer of Cameron Tilley is the fastest Group 2 entrant (2:31.34) and Tony Karanfilovski's Alfa GTAM takes Group 3 honours (2:45.75). So, the upshot of qualifying is highly-fancied runners starting further back and some new faces towards the front of the grid.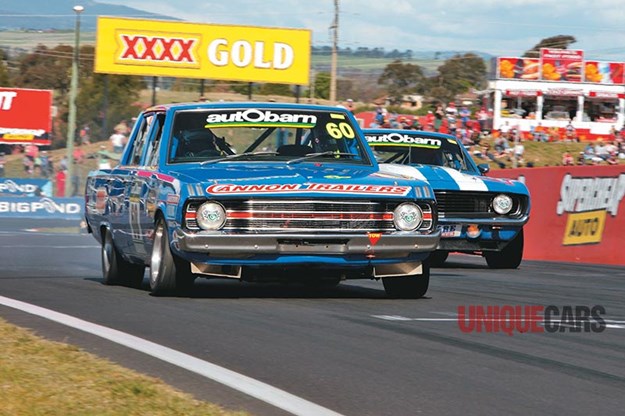 Cameron Tilley starred in Group 2, winning his class in two races
Race One
Richards wins the start, trading places with Miedecke up Mountain Straight while Bowe slips away slowly, passed by Brad Tilley and Youlden.
But Bowe moves up a position when Tilley retires his XY with oil system problems.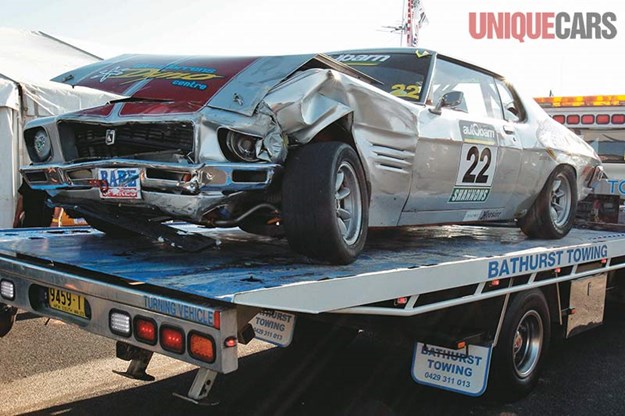 Benson's HQ came off second-best in an argument with a concrete wall
On lap two, Nigel Benson smacks the wall at Griffins Bend in his 1971 HQ Monaro, bringing out the safety car, and when the race resumes on lap three, Miedecke leads Richards, Bullas, Bowe and Youlden. Bowe's Mustang drops a valve on lap six, ending his unlucky weekend while Richards sets the quickest time of weekend with a 2:24.47, two tenths off his 2009 lap record.
But Miedecke takes his first-ever victory at Mount Panorama with Richards next, followed by Bullas.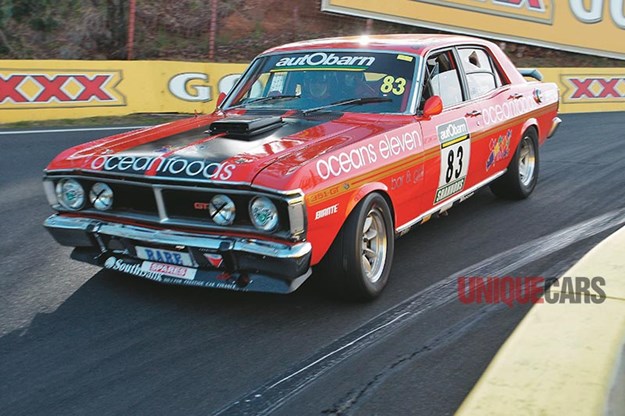 George Nittis drops into The Dipper in his XY GTHO
"We won at Clipsal, but at shorter and twistier tracks the car wasn't as competitive, so we had to do a lot of work," Miedecke beamed. "We've lowered the front considerably and worked on the rear suspension to put the power down."
Tander makes up an incredible 12 places for seventh. "The time I did in that race would have been good enough for third or fourth on the grid in qualifying. I knew the car had it in it, I just didn't get the chance in qualifying," she said.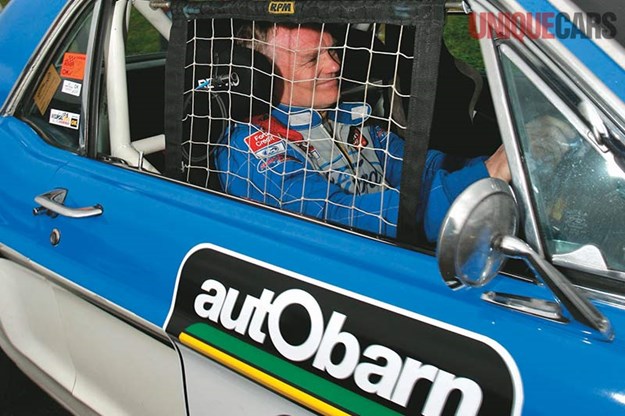 Stillwell won overall Group 2 honours for the weekend
In eighth is Group 2 standout Cameron Tilley who finishes almost 20 seconds in front of his nearest challenger, Chris Stillwell in a 1968 Mustang. In Group 3, Phillip Showers in his 1972 Escort just heads Karanfilovski's Alfa.
Race Two
It all goes like this: Alastair Maclean's Camaro stalls at the start and cars dive left and right to avoid him. The unlucky driver to nail Maclean is Trevor Talbot, the man with the beautifully turned out XU-1 that had just been awarded Best Presented Car honours. Yep, the one we talked about earlier that was for sale for $85K!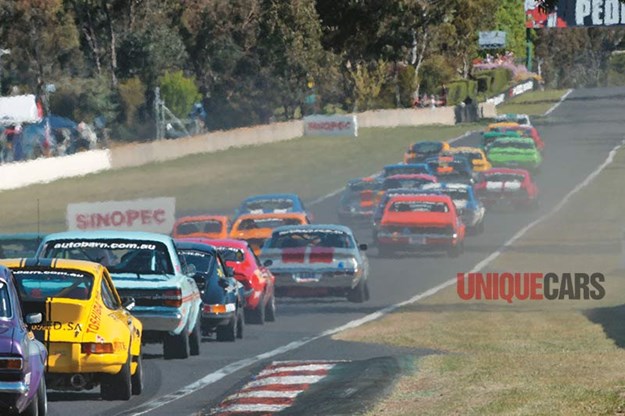 The field thunders up Mountain Straight
Also involved is the 1973 Porsche 911 RS of John Nelson and the 1971 XY Falcon GT HO of Doug Westwood. Nelson's Porsche is the only car to return for race three.
Richards leads the field across the line to start lap four after three safety-car laps. Bullas gets past Richards up Mountain Straight, but the lead changes six times on this lap alone. Bullas eventually holds out Richards for the win.
"I've been trying to stay at the front but they have been exceptionally quick this year," said a relieved Bullas. "We've made some suspension changes in the rear end. It certainly felt a lot better in that one." Miedecke finishes third after passing Pye at Hell Corner on the last lap.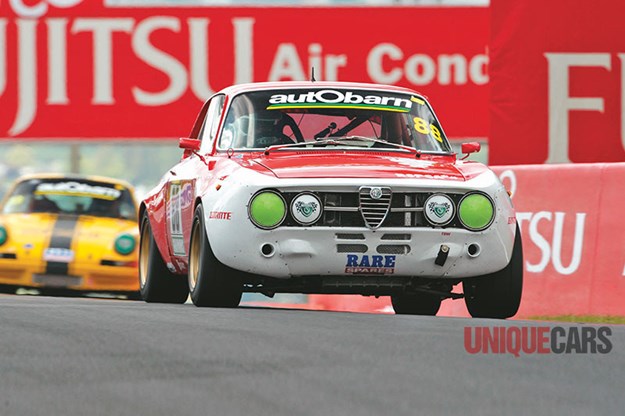 Karanfilovski qualified quickest in Group 3 in his Alfa GTAM and won the class in race two
Outstanding again in Group 2, Cameron Tilley finishes ninth outright, in front of Bernie Stack in the '73 Porsche 911 RS, while Karanfilovski runs away for his first Group 3 win of the weekend.
Race Three
The reverse top-eight grid puts Tander on pole alongside Steve Mason's 1969 Camaro as around the country millions of fans tune in to the only televised TCM race of the weekend.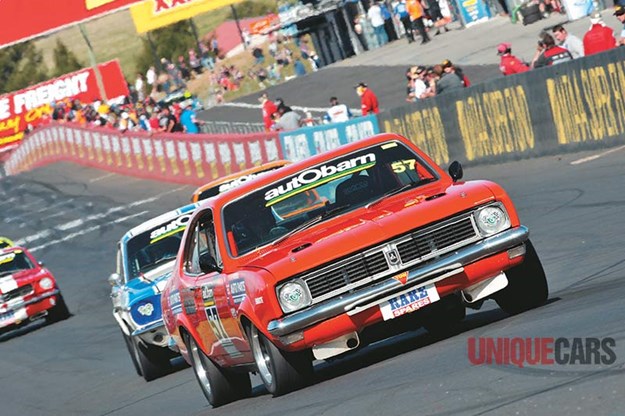 Miedecke tries to bash his way past Bullas in The Cutting but comes off second best and he is forced out of the race with a guard rubbing on a tyre. Tander continues to lead with Youlden in second while Richards edges his way forward, passing Bullas and Pye for fourth. Next in his sights is Mason, and the battle-damaged Mustang is now third.
Richards despatches Youlden at Forrest Elbow but Tander is half a second ahead and leads all the way for her first victory in the category, followed by Richards and Youlden. Stillwell takes the Group 2 win, ahead of McAlister's 1964 Mustang and Mick Wilson's 1972 Charger.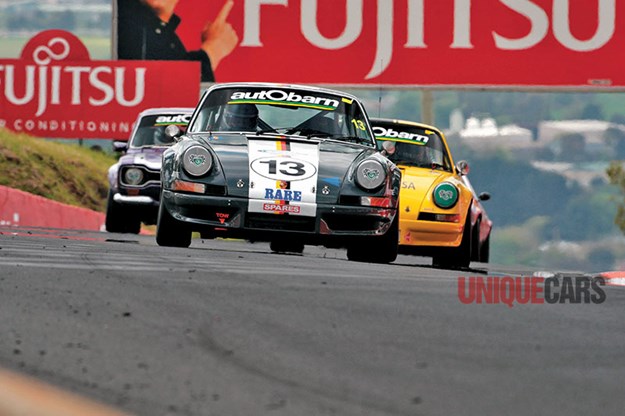 Rory O'Neill's 911 leads a pack of Group 3 cars
In Group 3, Showers crosses the line with half a second to spare over Karanfilovski and Mason. Richards is pleased, but circumspect after the race. "If you come out unscathed from a reverse grid and get a good result, you've done well. I think some of the guys need to tone it down a fraction so we don't have so many cars to fix after the race," he said.
So it's Richards that takes back-to-back Touring Car Masters honours at the Mountain in 2010, with Bullas second outright and Youlden narrowly edging out Pye for third.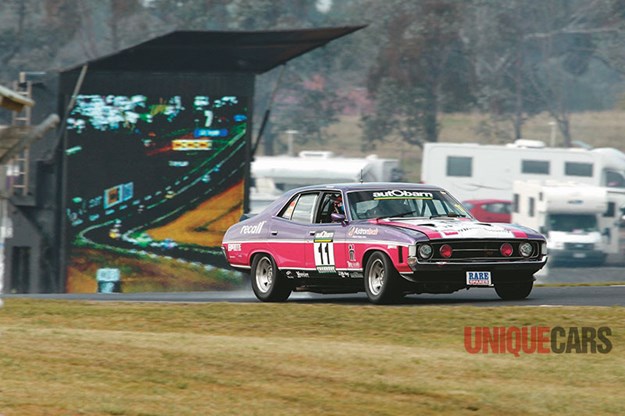 Stillwell's first round victory of the season helps him close the gap in the Group 2 championship battle to second-placed McAlister.
McAlister and Wilson round out the Group 2 podium with McAlister's higher placing in race three giving him second from Wilson.
Showers and Karanfilovski's battle led to a tie for the lead in Group 3 with the win awarded to Showers for his higher position in race three.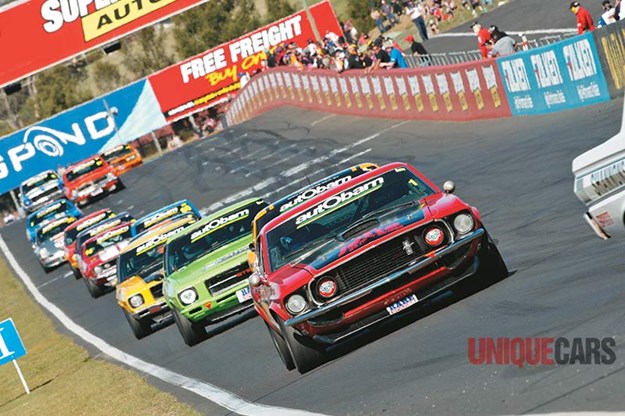 If Bathurst is any indication, there seems to be no stopping the growth and popularity of Touring Car Masters.
Classic Australian Family Car Value Guide home page
Muscle Car Value Guide home page
Japanese Classic Car Value Guide home page
Sell your car for free right here
Unique Cars magazine Value Guides
Sell your car for free right here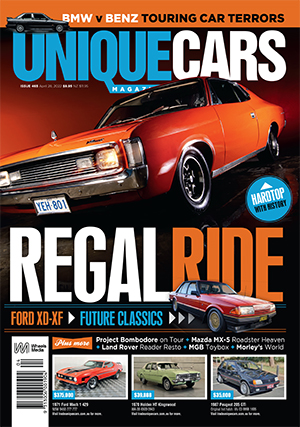 SUBSCRIBE TO UNIQUE CARS MAGAZINE
Get your monthly fix of news, reviews and stories on the greatest cars and minds in the automotive world.
Subscribe