Pony Parade: Mustang Motorsport's Ultimate Track Day
---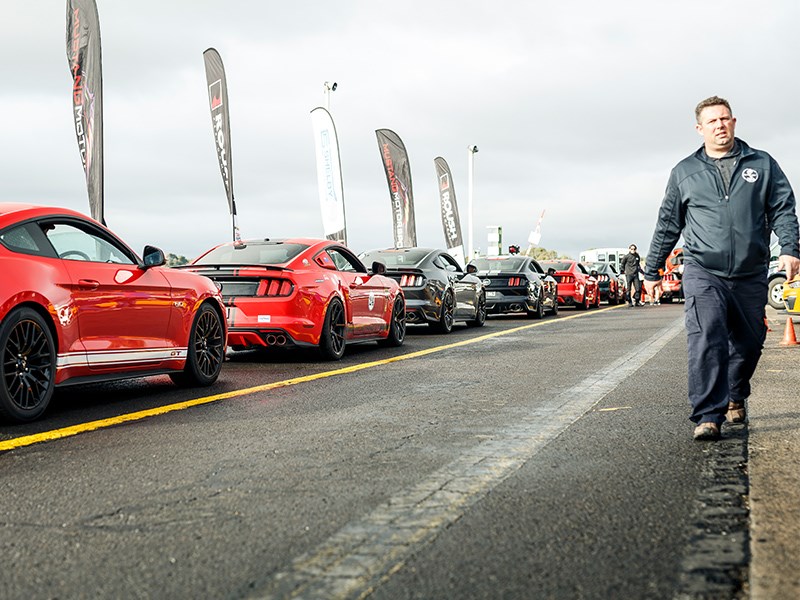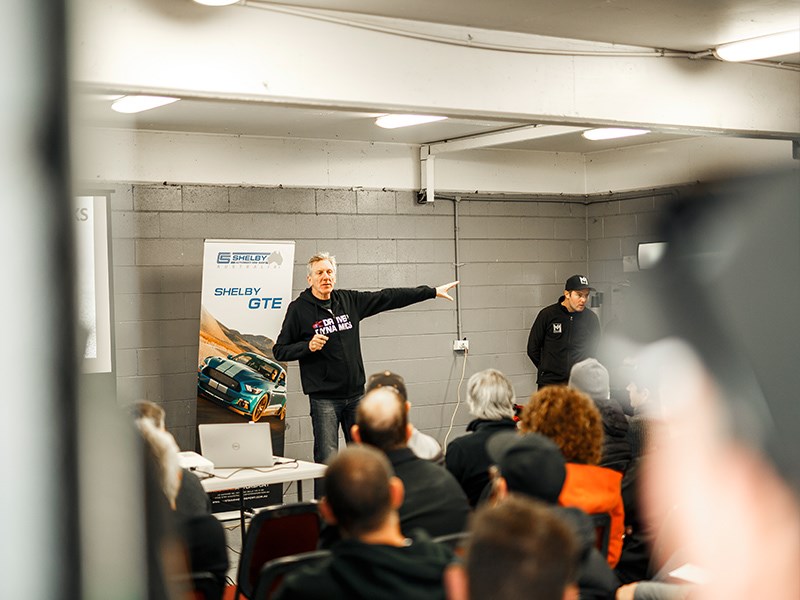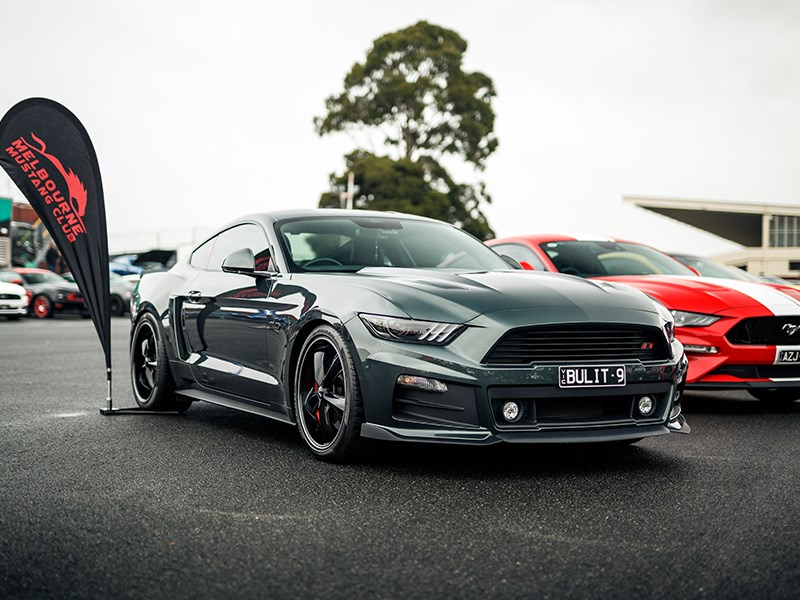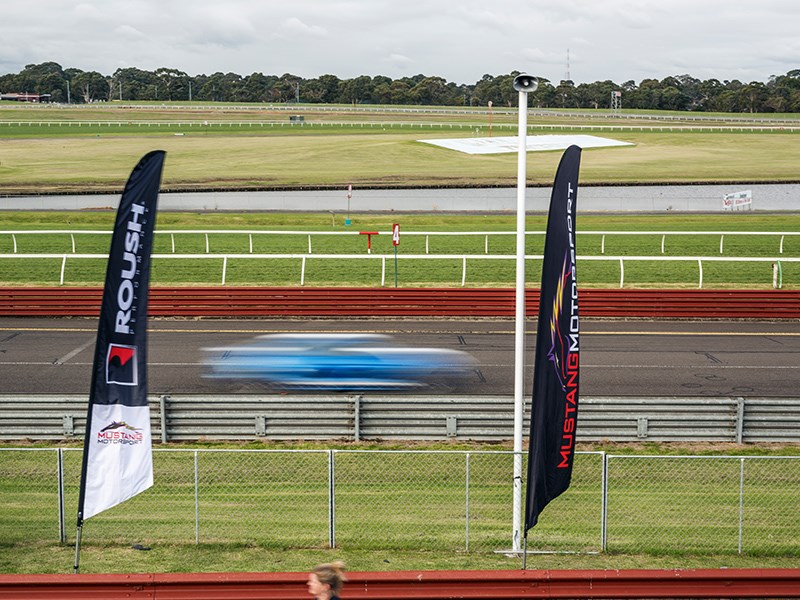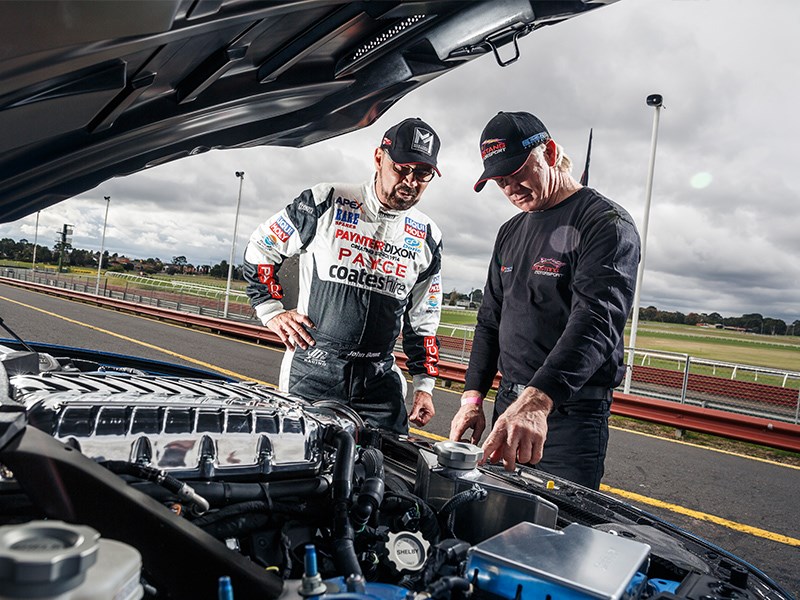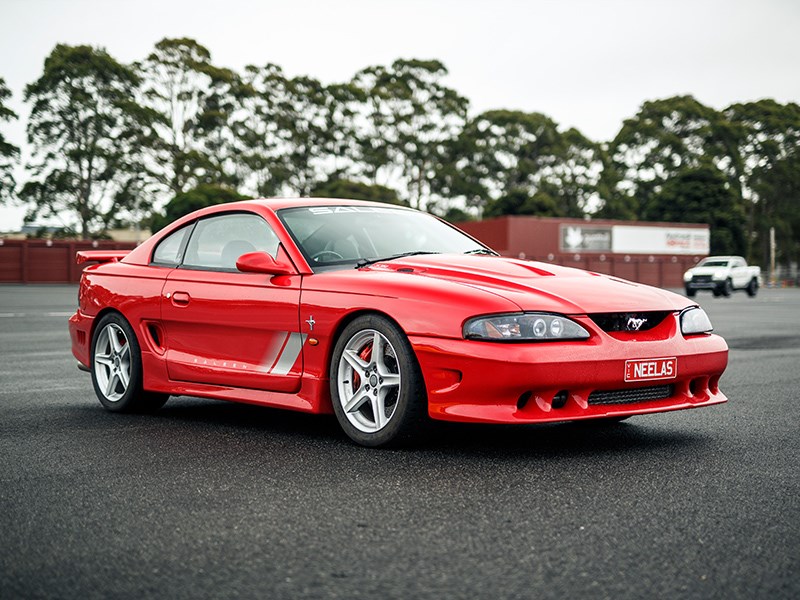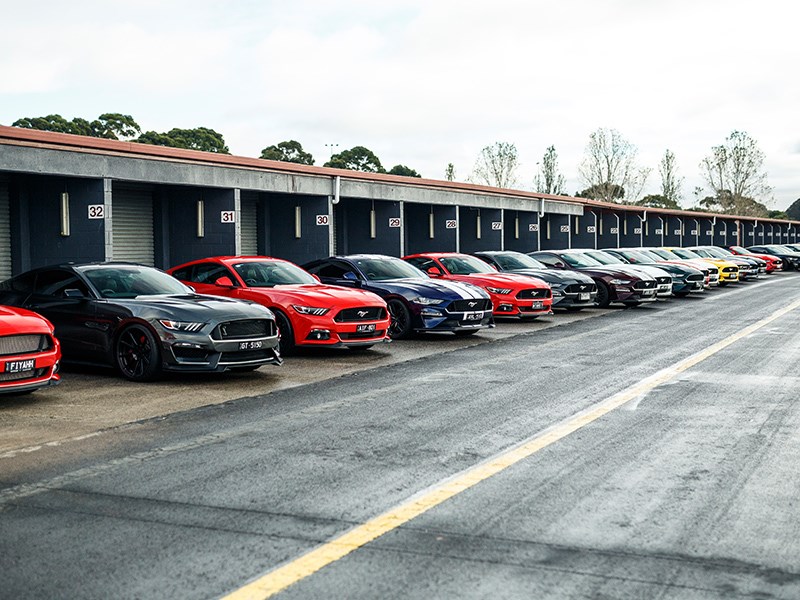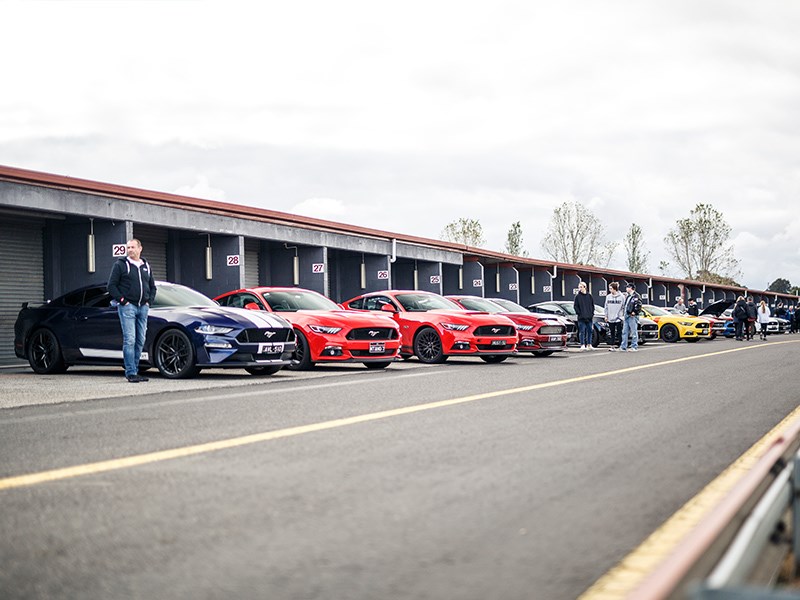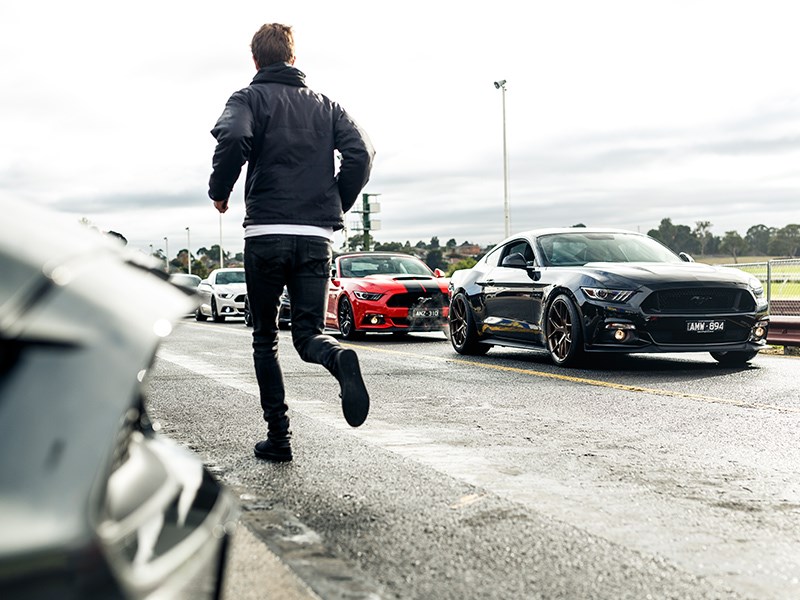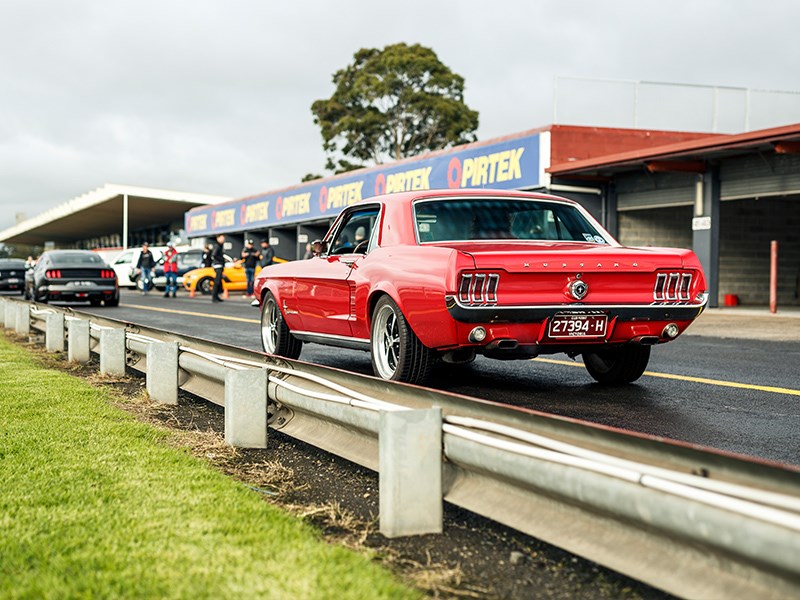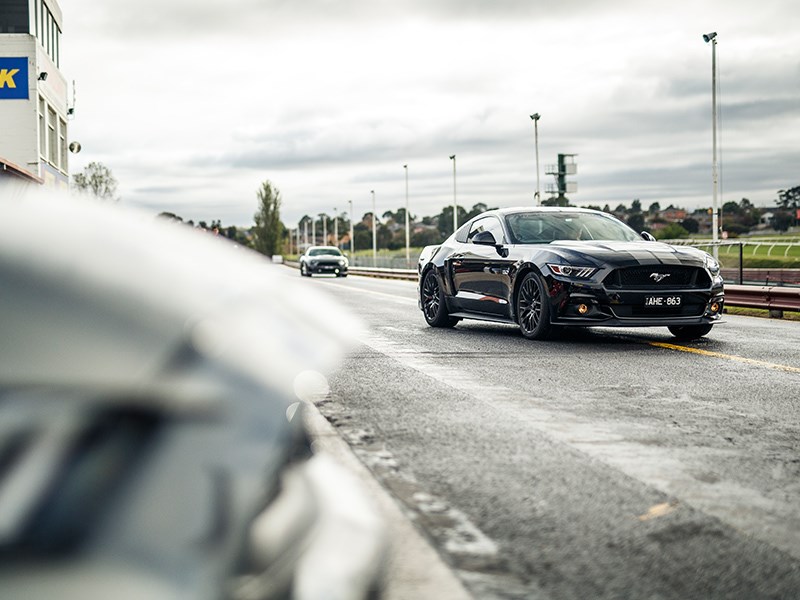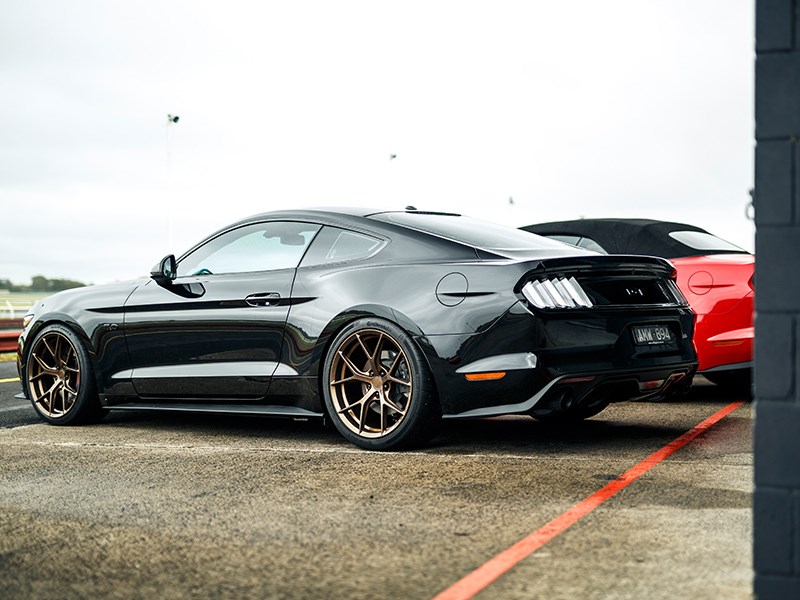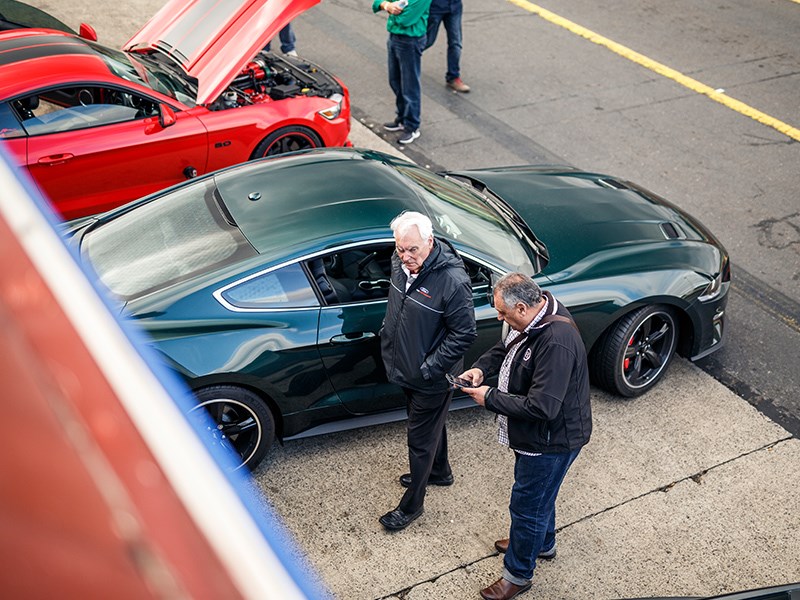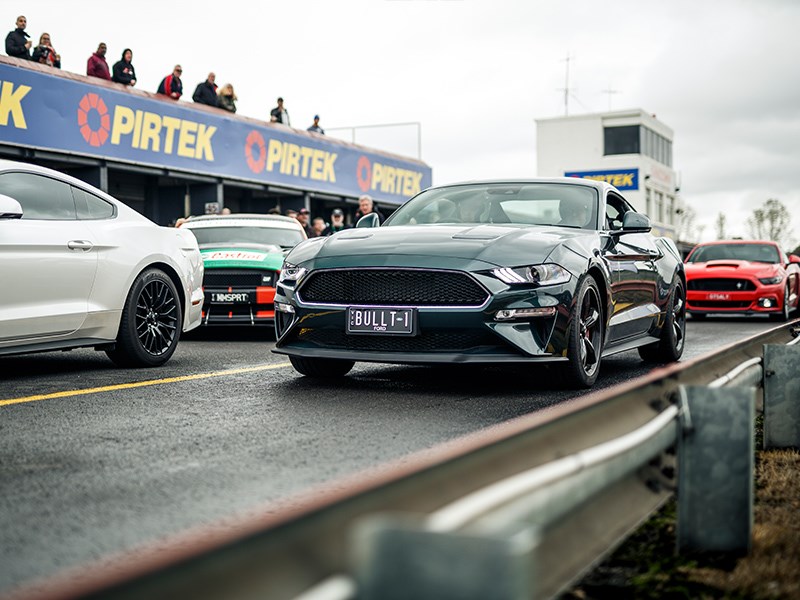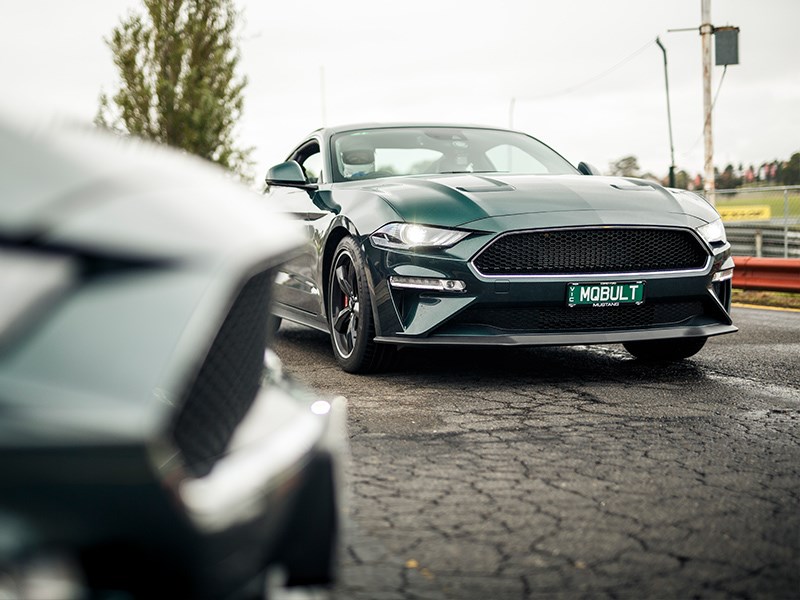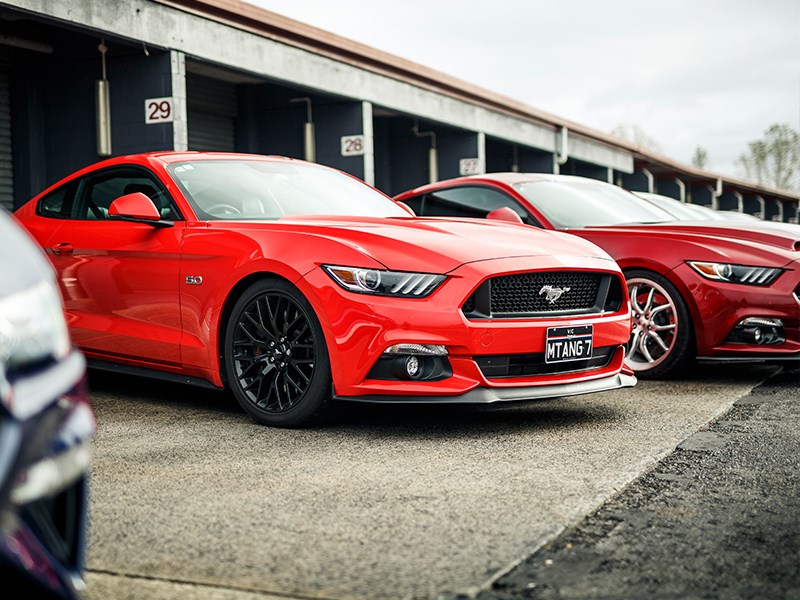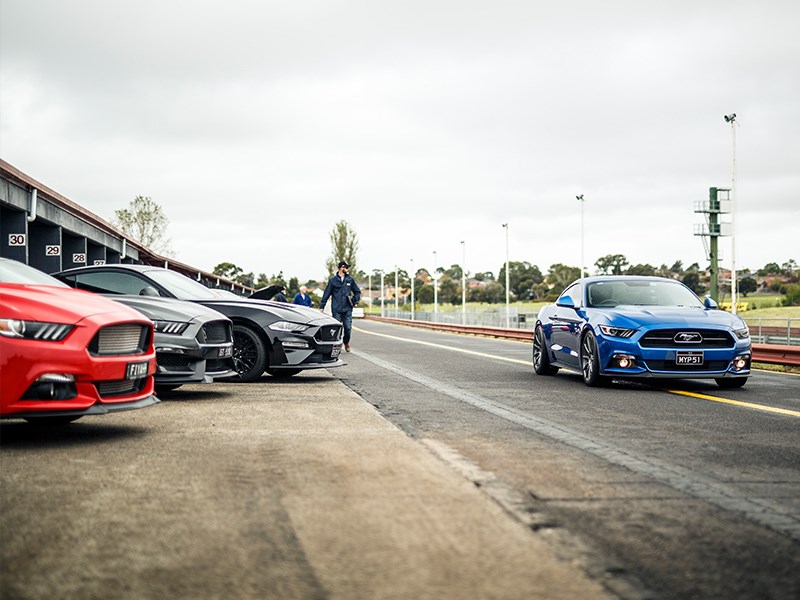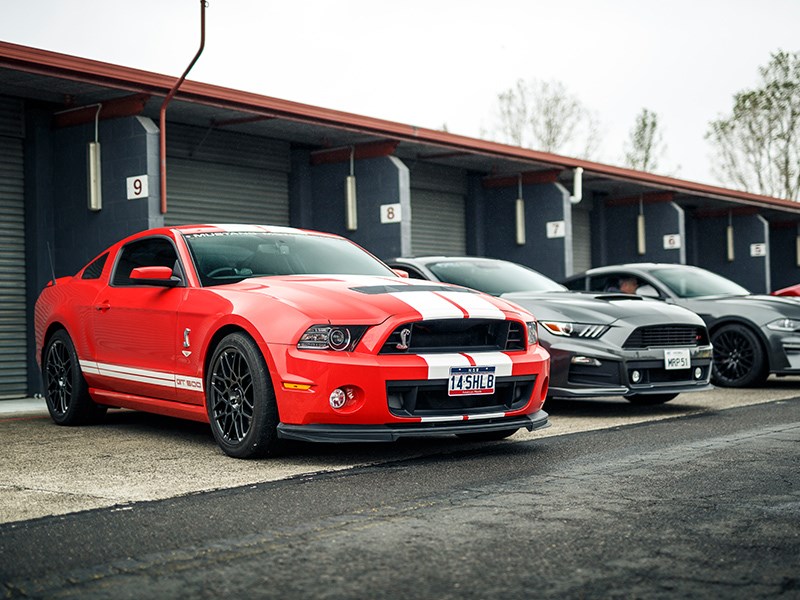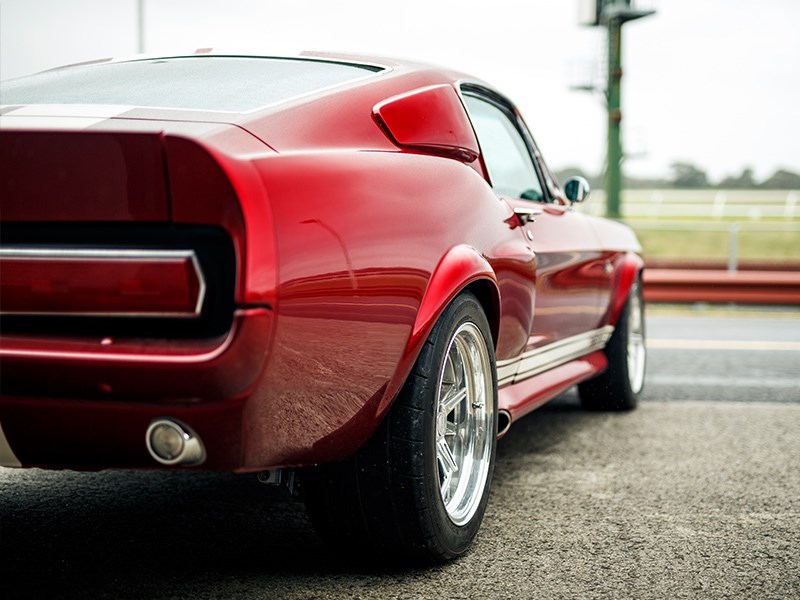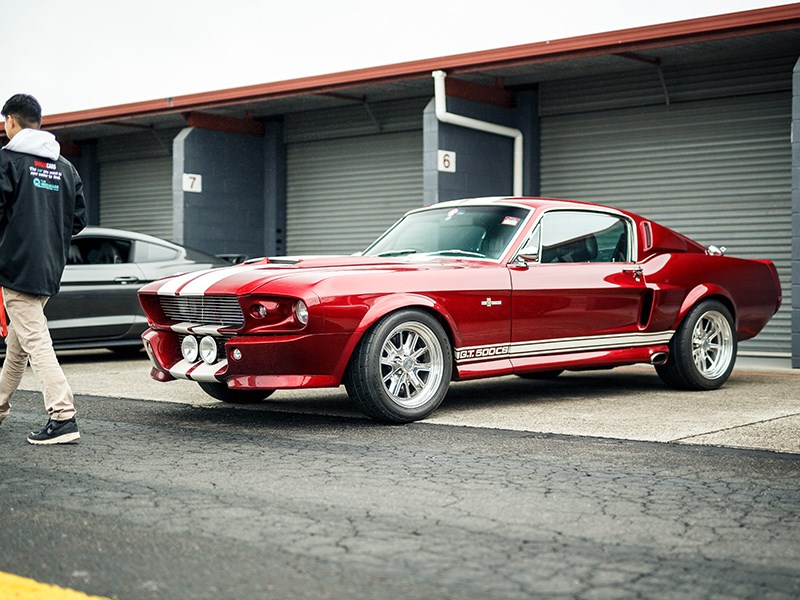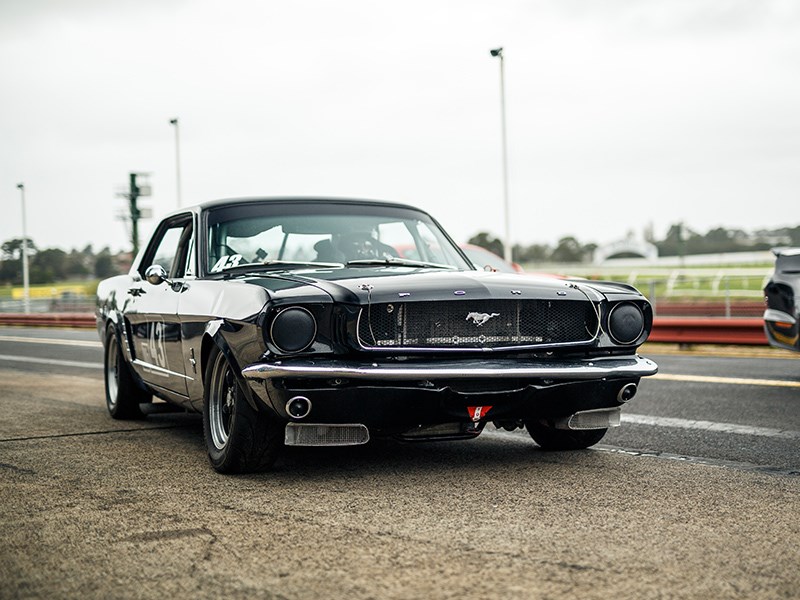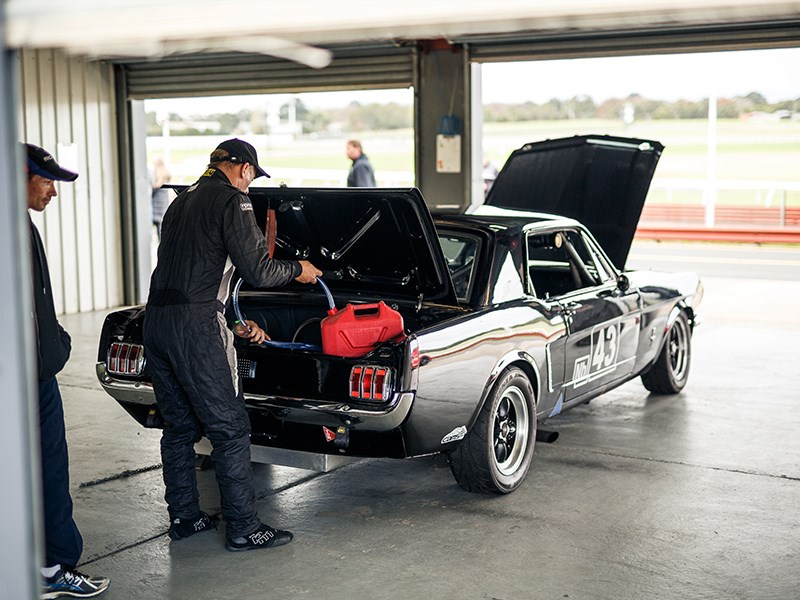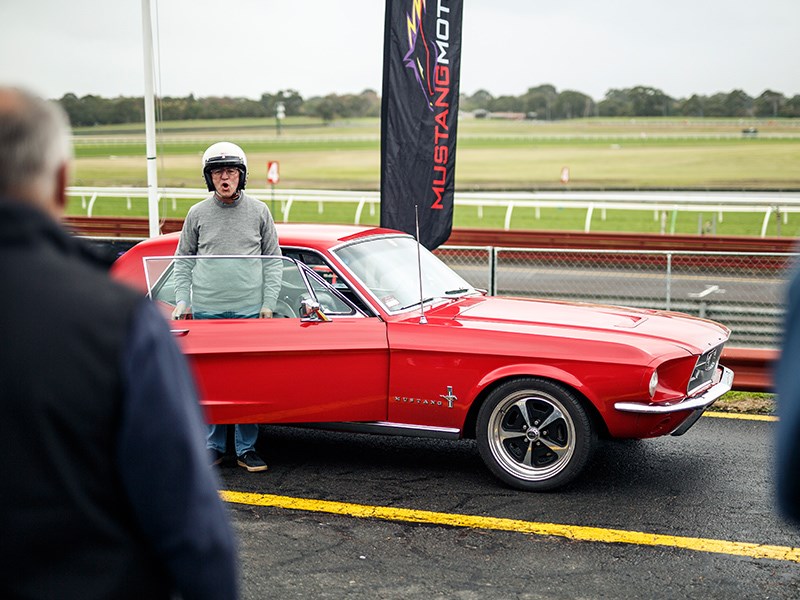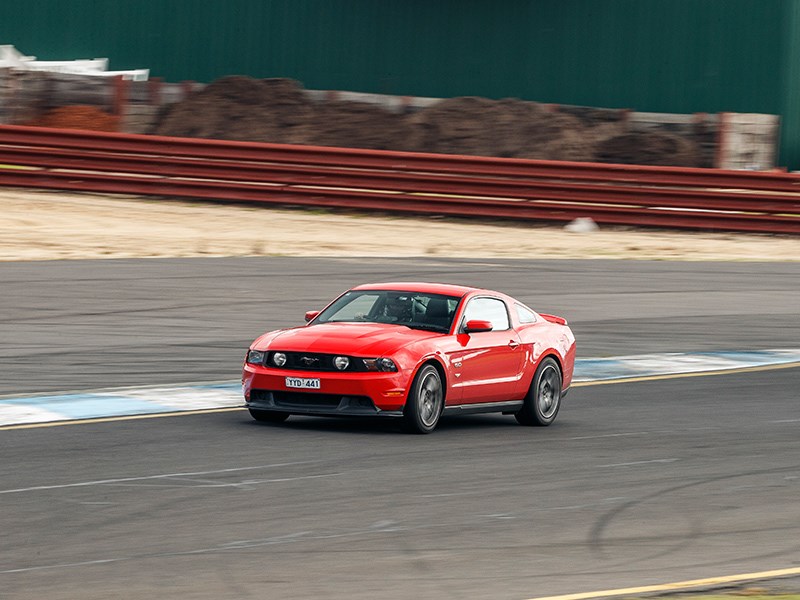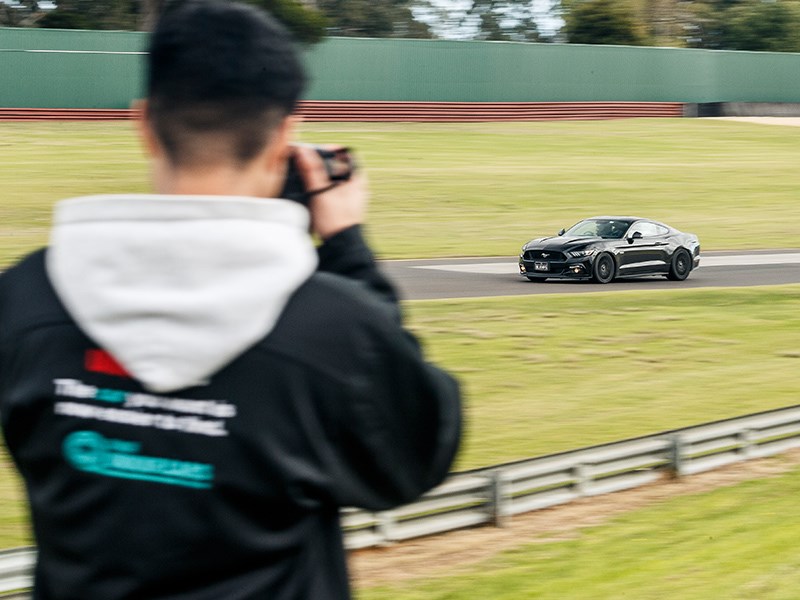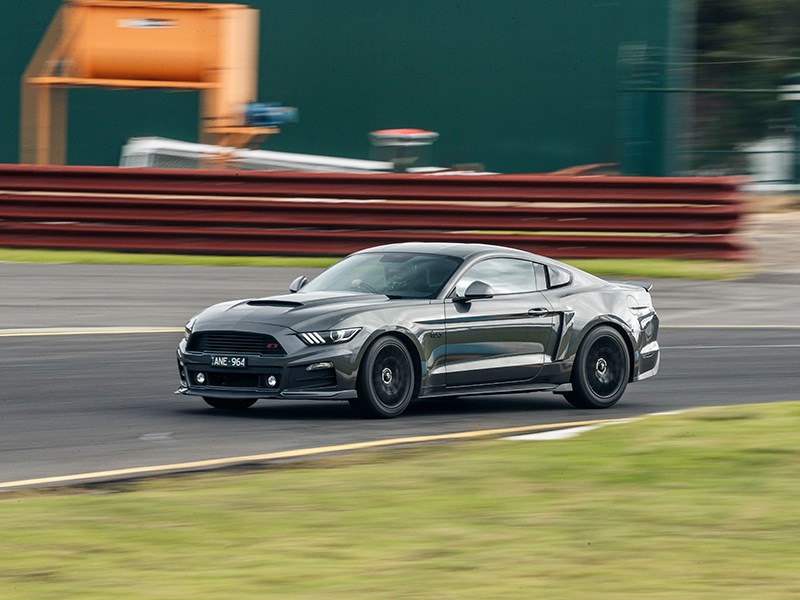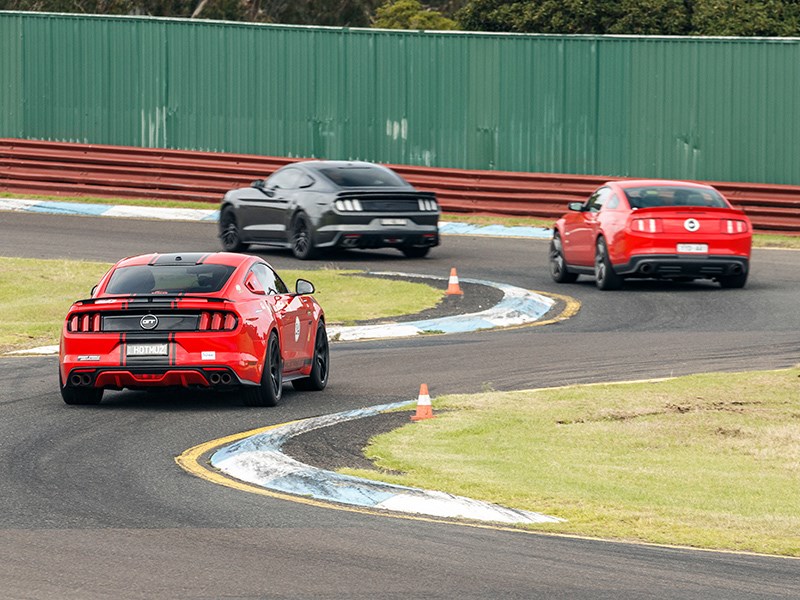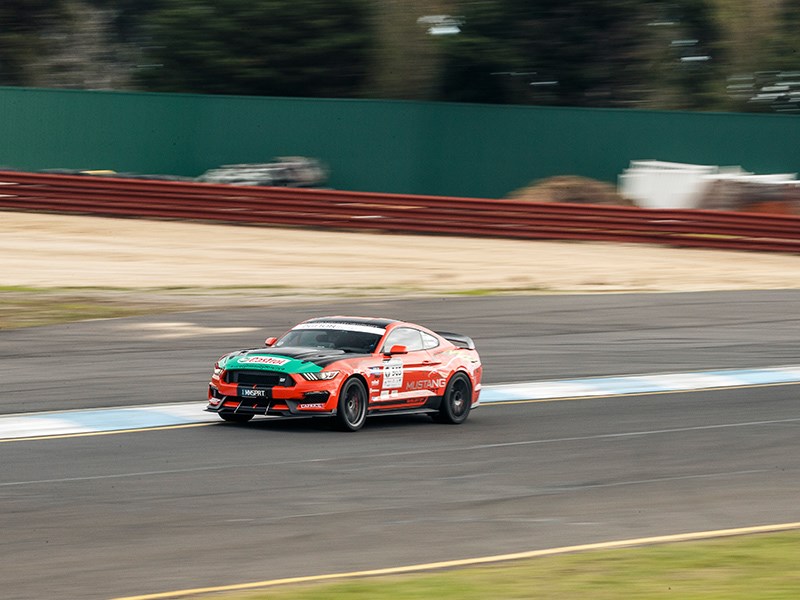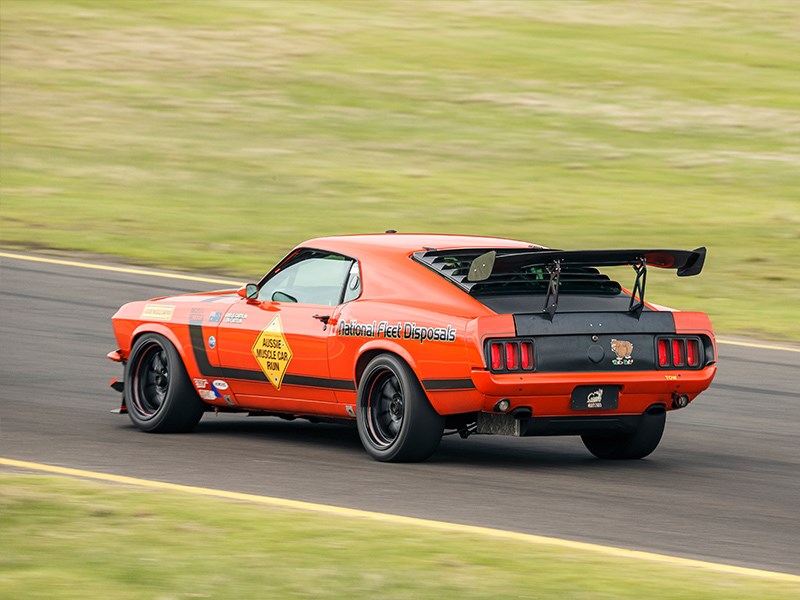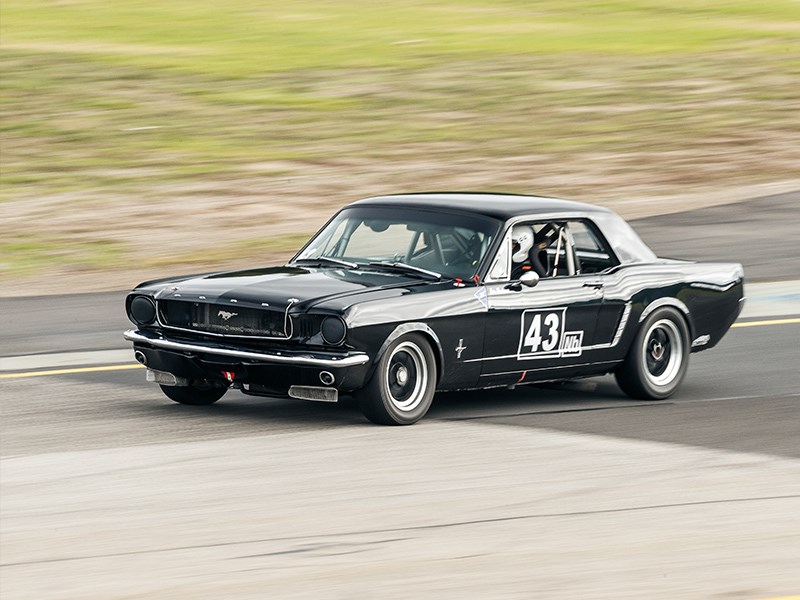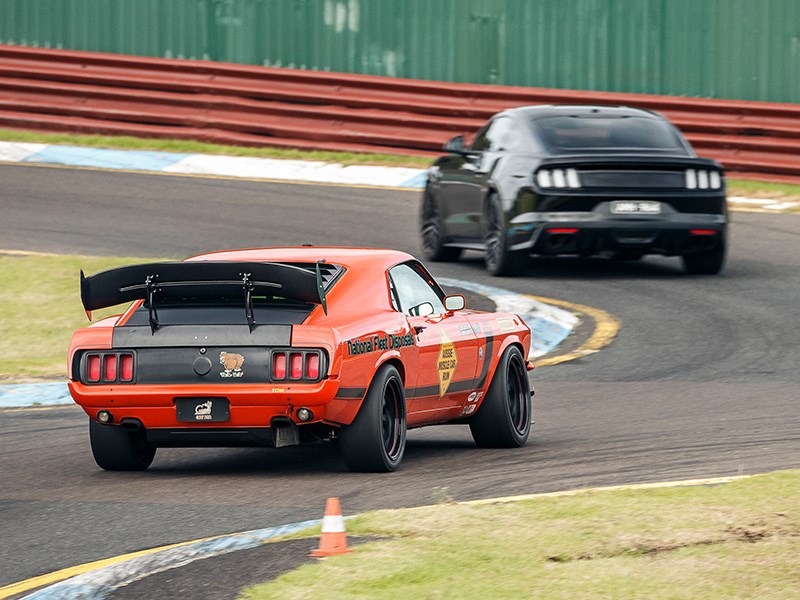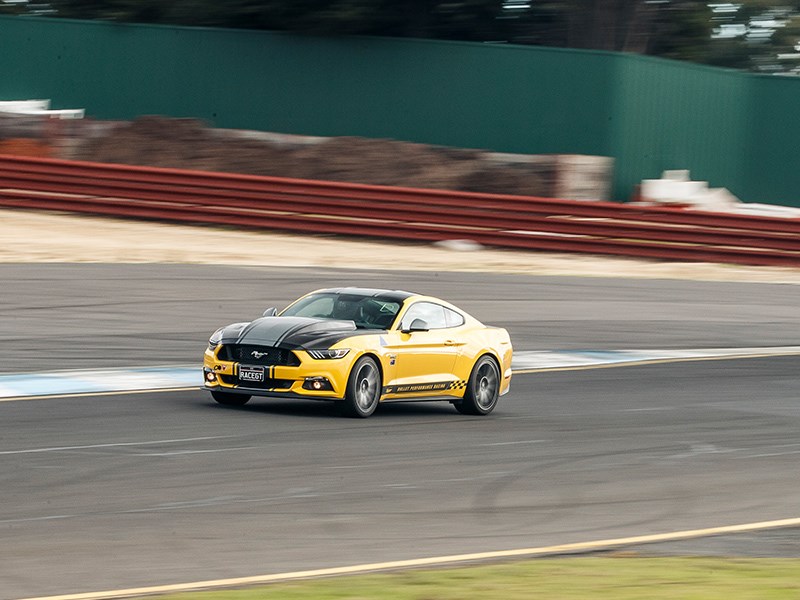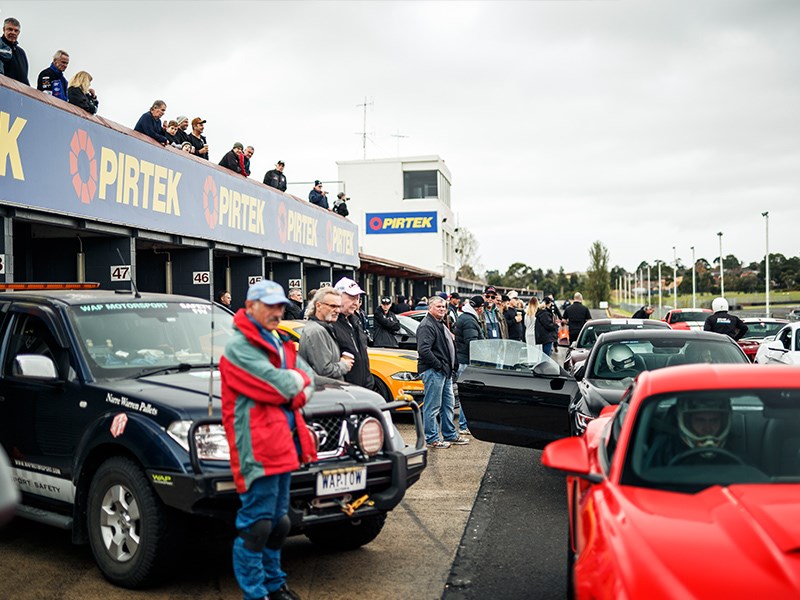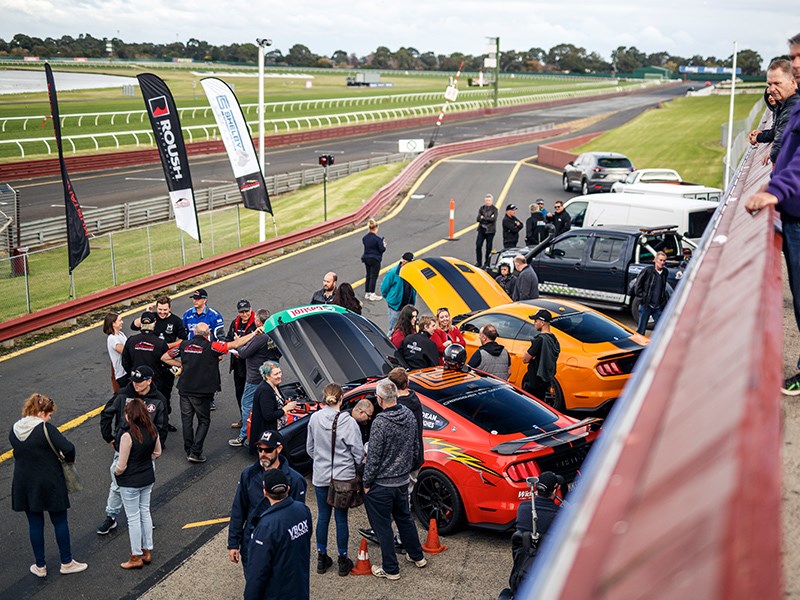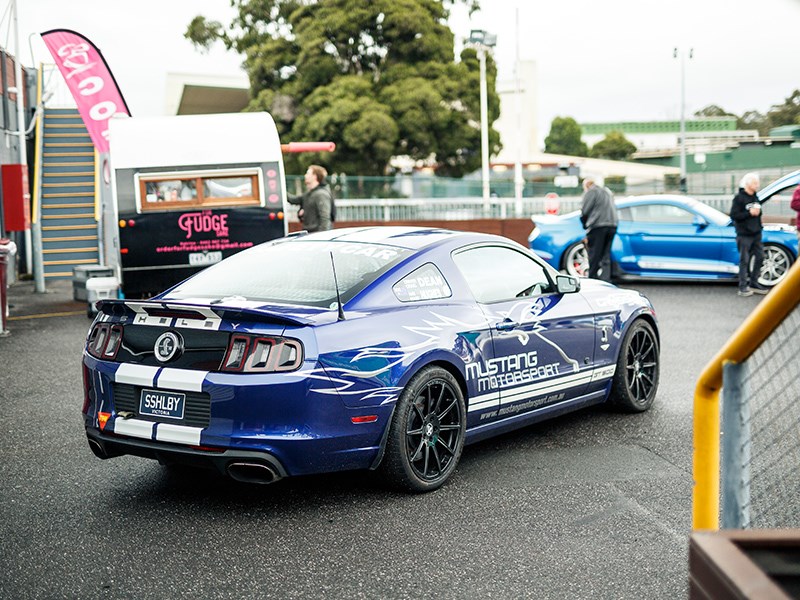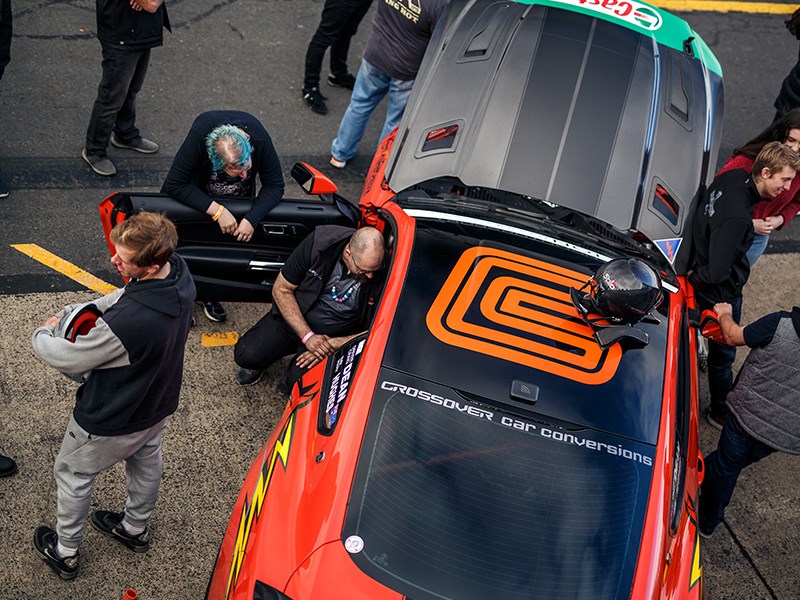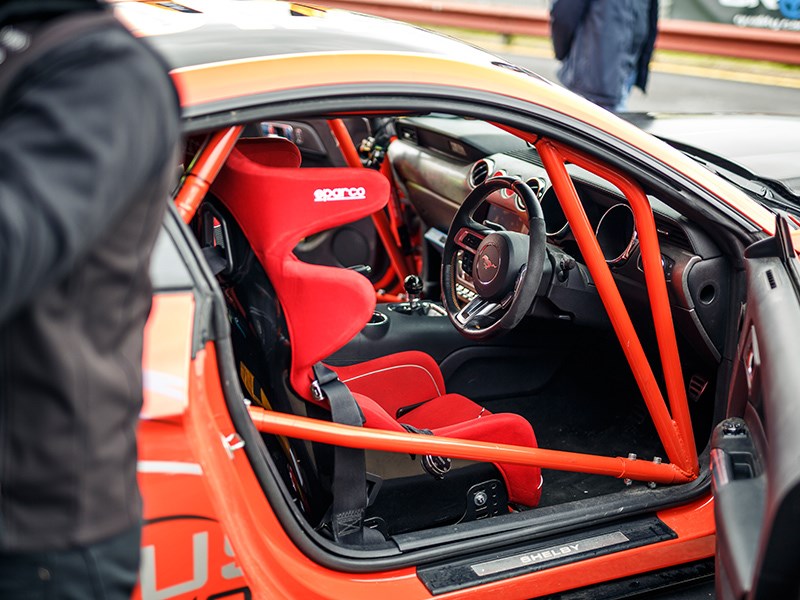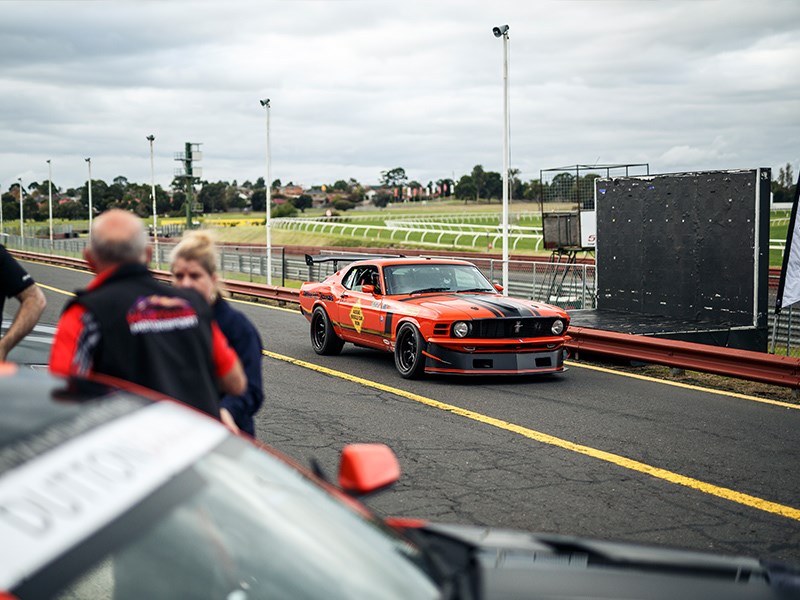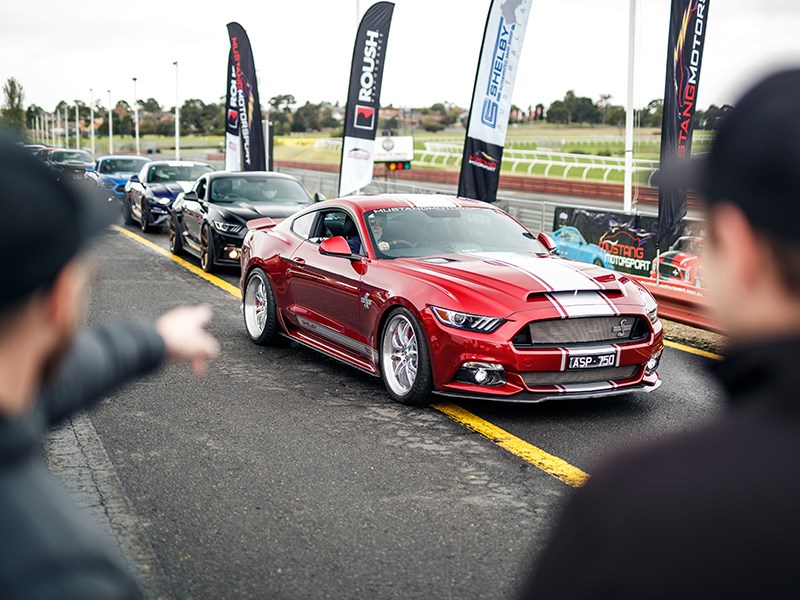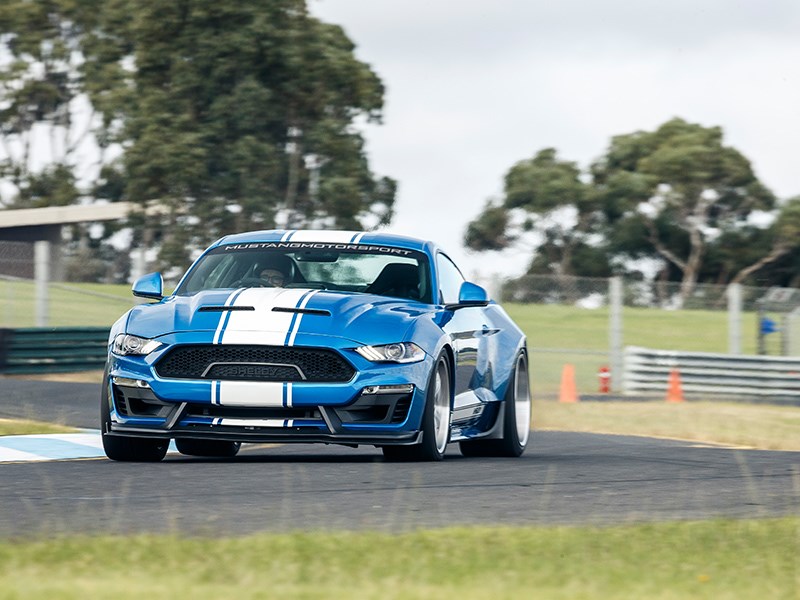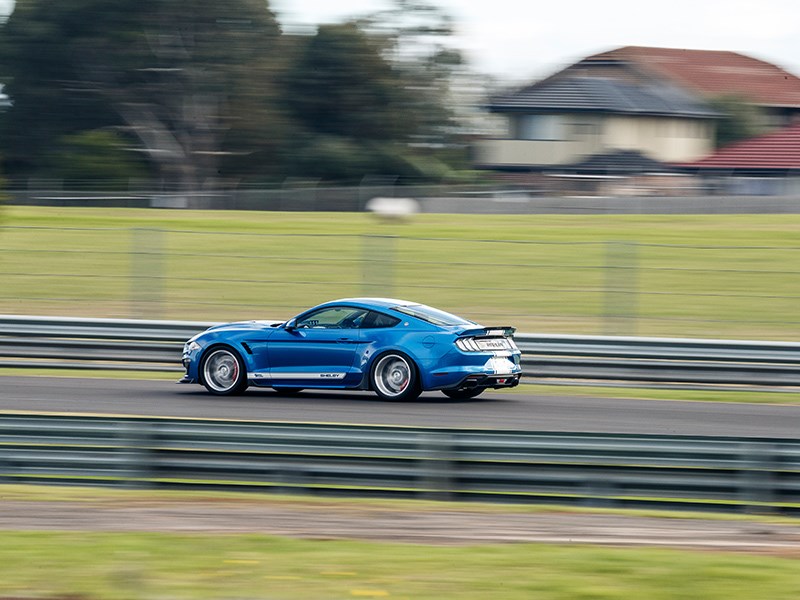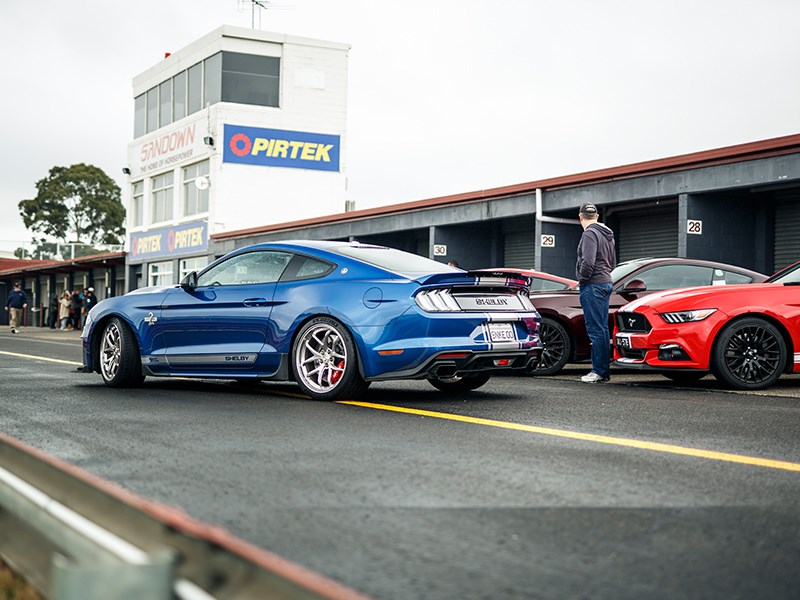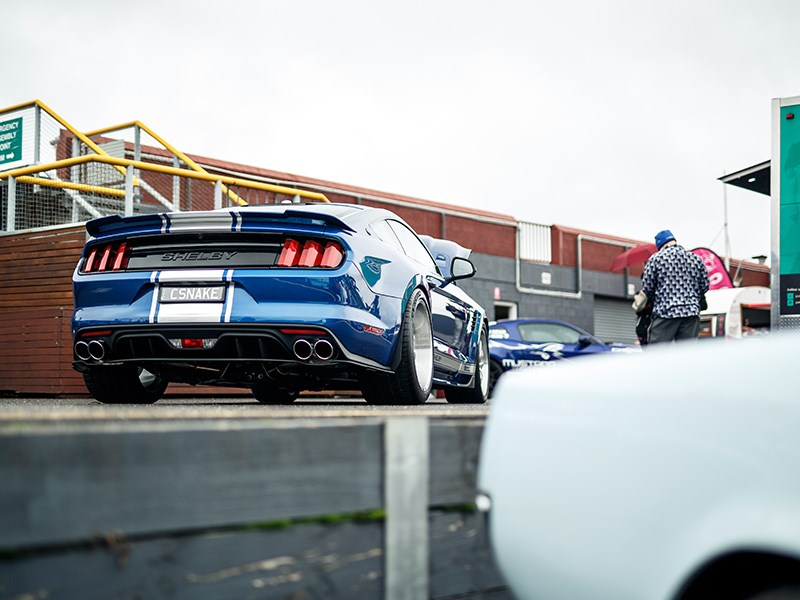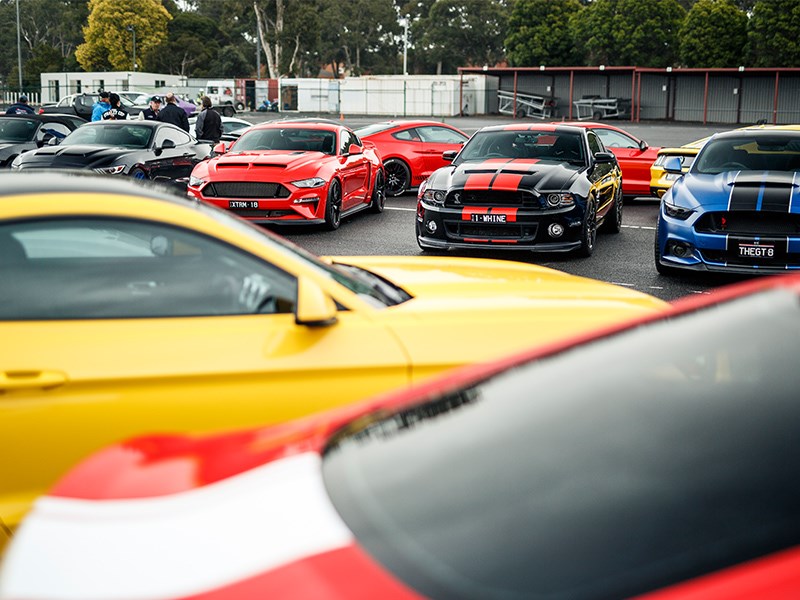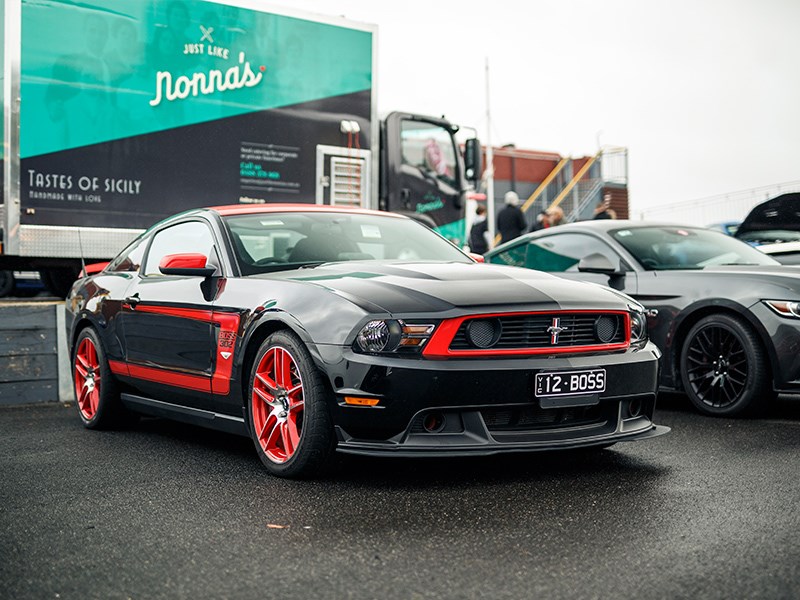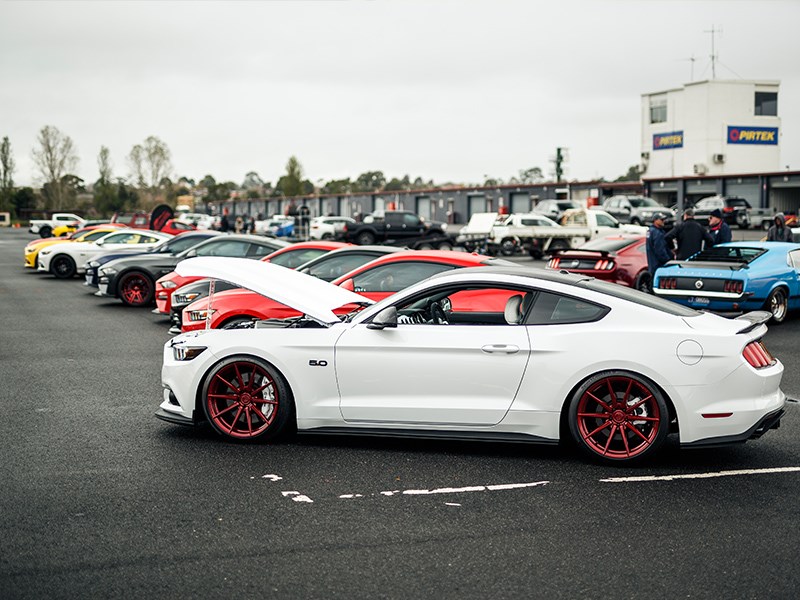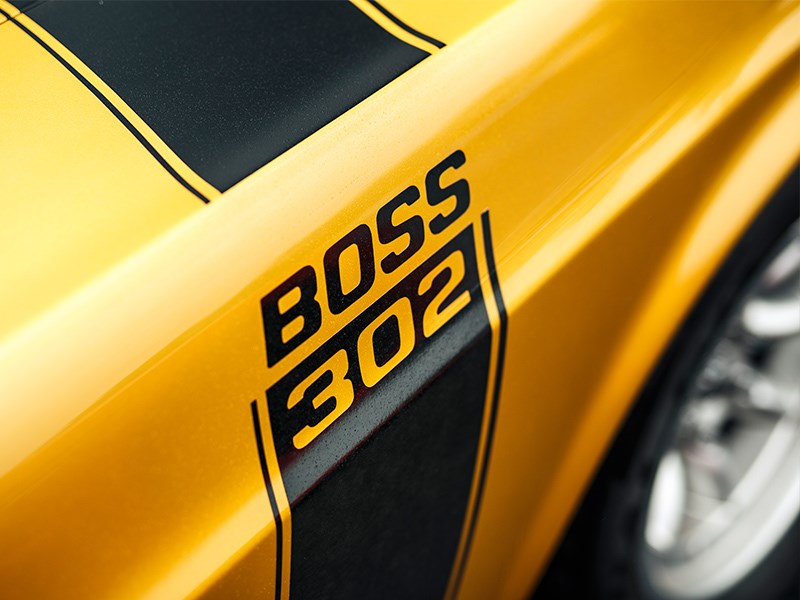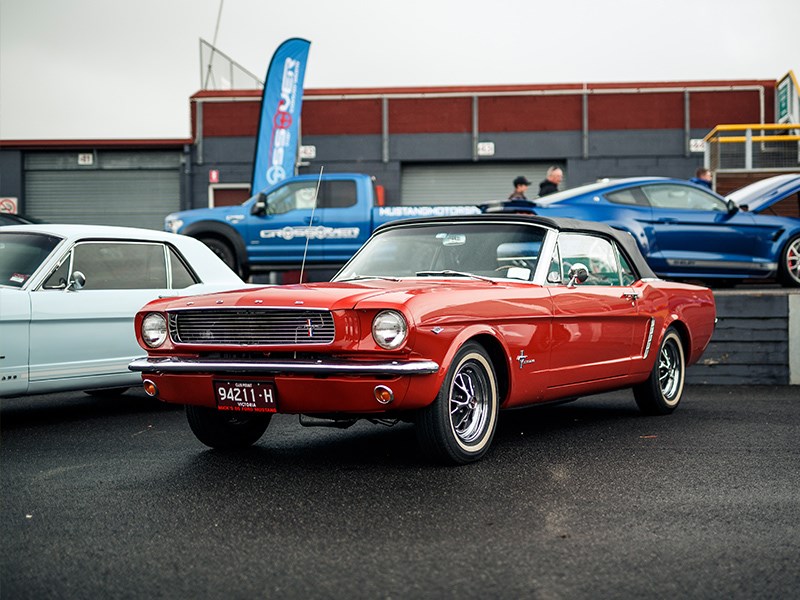 Premiere Mustang modifiers throw a massive track day and show n shine in honour of the original Pony Car
From accomplished race cars to fashion accessory to the stars, the Ford Mustang remains one of the most recognisable automotive icons of modern history. Famously on opening day in 1964, 22,000 orders were placed, and production tipped one million less than three years later.
The original Pony Car made sports motoring both attainable and desirable, bundling performance credentials with a healthy dose of 60s post-war optimism, making nearly every household in America want one.
As the curtains dropped at the New York World Fair in 1964, Lee Iaocca said sternly: "Welcome to one of the proudest moments of our lives".
They could never have foreseen what a lasting icon the Mustang would become.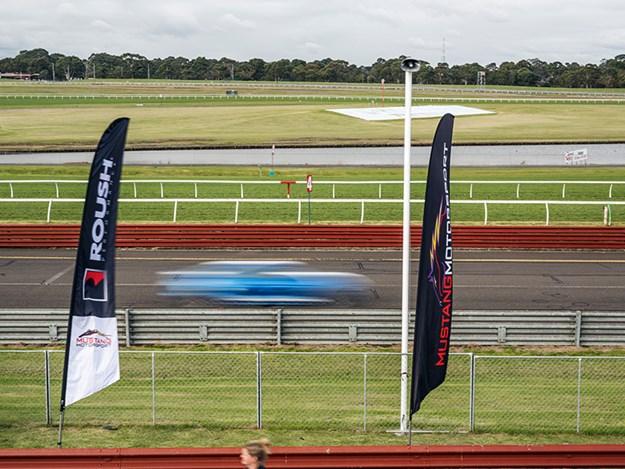 Mustang Motorsports, one of the country's premiere Mustang modifiers, threw their annual track day at Sandown Park (appropriately car and horse race track) Saturday May 11, drawing swathes of Pony cars both new and old.
There were 50 cars on track, with many more posted out back in the Show n Shine, with food and coffee trucks keeping drivers and spectators fed and caffeinated.
Craig Dean and James Johnson are the masterminds behind Mustang Motorsport's track day, inviting customers and fellow Mustang owners to experience grassroots motorsport. It also provides an opportunity to let them stretch their cars legs in a safe environment. The capable folk at Driver Dynamics kept the day running smooth and safely.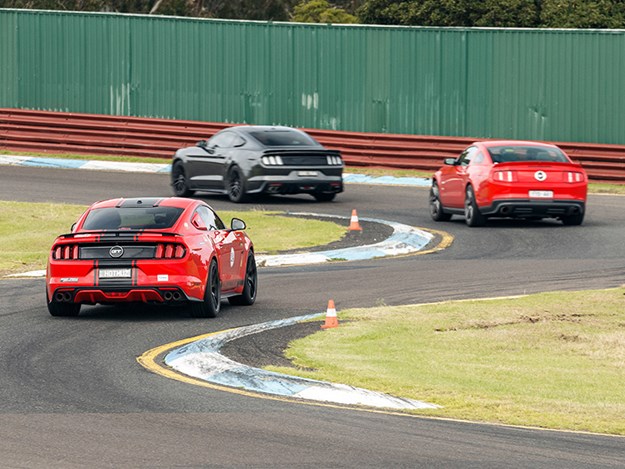 Track action was kept casual, with a non-competitive emphasis and no lap timing for a more relaxed atmosphere. Mustang Motorsport's "Ultimate Track Day" title doesn't quite cover the day – it was more a celebration of the Mustang's enduring charm, something that the new 'Stang convincingly possesses.
Naturally, given Mustang Motorsport's expertise and subsequent clientele, the majority of the Pony Cars in attendance were of the thoroughly modern variety.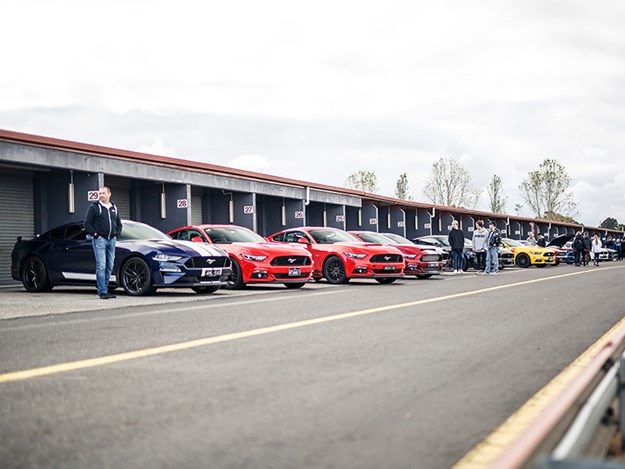 The 'new' Mustang is actually Australia's most popular sports car (by a long margin, having sold 24,089 by the beginning of June 2019), taking up the mantle once our beloved homegrown V8s had bowed out.
It's seemingly lost none of its mainstream appeal that made the original 'Stang such a success! Having spent time in one recently, we certainly see the appeal. The new Mustang has all the hallmarks of a modern package fit for everyday use. We spoke to a few owners who had both new and old Ponies, and that certainly sounds like an appealing two-car garage to us!
It's not the most sophisticated machine, it's certainly no scalpel sharp sports car. What it is is what it's always been: a muscular GT car that will eat up mileage without effort, and whose 5.0lt V8 soundtrack will put a smile on your face at any squeeze of the accelerator.
Especially in V8 guise, the powerplant is an absolute peach that will tickle the senses in the most mundane of commuting circumstances. Power can be found anywhere in the rev-range for effortless cruising and point-and-shoot overtaking. It's a bulky vehicle, as safety and tech is loaded into modernity in droves – but if anything, it all contributes to that classic muscle car spirit.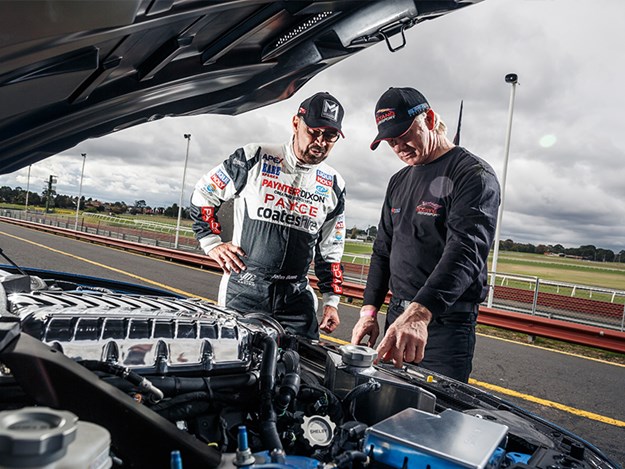 The day offered Pony punters a chance to rub shoulders with motorsport legends, with Norm Beechey in attendance as well as our good friend John Bowe – the latter even getting behind the wheel of a few punters' cars.
Mustang Motorsport brought along their own fleet of cars – the 700hp Roush "Jackhammer" which we've tested in the past, their Shelby GT race car: and they also utilised the day as the public debut of their brand new Widebody Super Snake.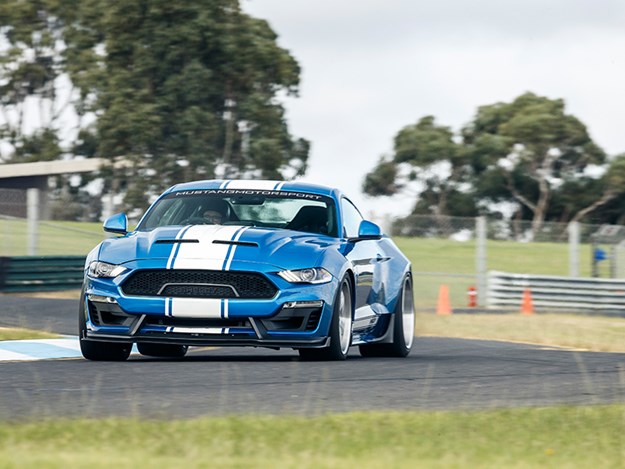 Following a driver's briefing at the beginning of the day, there was a group track inspection for drivers to get a feel for the track.
Groupings were formed to cater to varying levels of track experience, with instructors on hand whenever you needed some tips.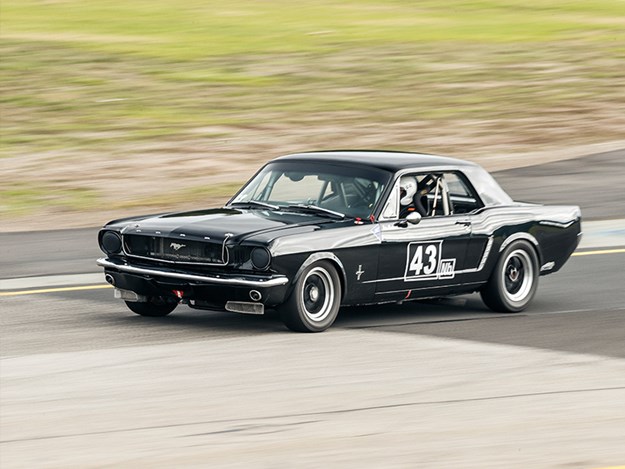 The fleet of modern howling V8s were broken up by the roar of the few oldies in attendance: a gorgeous candy-red Eleanor, a few screaming 60s racecars, and a sweet old '67 red coupe.
The catered sit down lunch gave us a chance to check out the Show n Shine out back. There was an array of new Mustangs in seemingly every colour option, a few new Bullitt editions and plenty of modified examples ranging from mild to wild.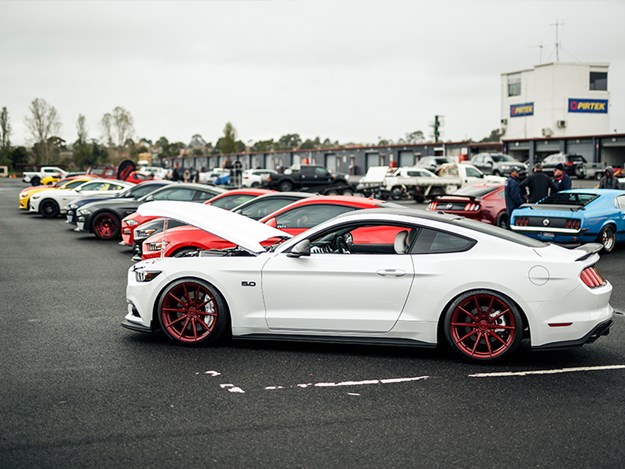 The display was bolstered by attendees from classic Pony clubs such as the Shelby registry and Mustang Owners Club of Australia; bringing out various Boss Mustangs, and some very desirable classics. Unfortunately an afternoon rain shower sent many of them home early, understandably.
If you're a Mustang fan, this was the place to be.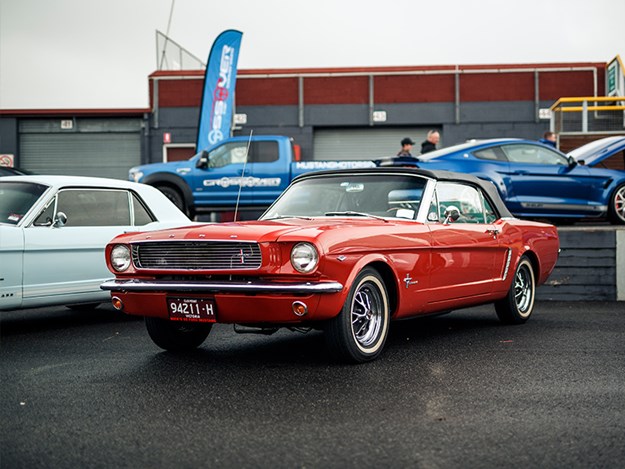 A relaxed festival-like atmosphere saw Sandown filled to the brim with like-minded enthusiasts. And anything encouraging owners to get in their cars and drive gets a big thumbs up from us!
Classic Australian Family Car Value Guide home page
Muscle Car Value Guide home page
Japanese Classic Car Value Guide home page
Sell your car for free right here
Unique Cars magazine Value Guides
Sell your car for free right here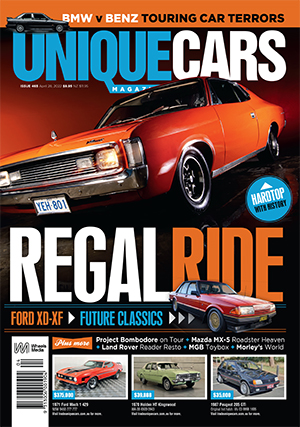 SUBSCRIBE TO UNIQUE CARS MAGAZINE
Get your monthly fix of news, reviews and stories on the greatest cars and minds in the automotive world.
Subscribe