Events: Leadfoot Festival 2016
---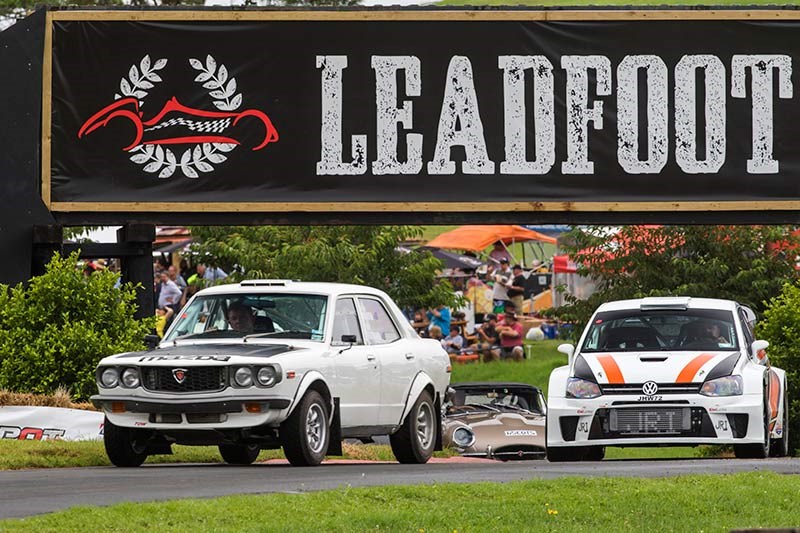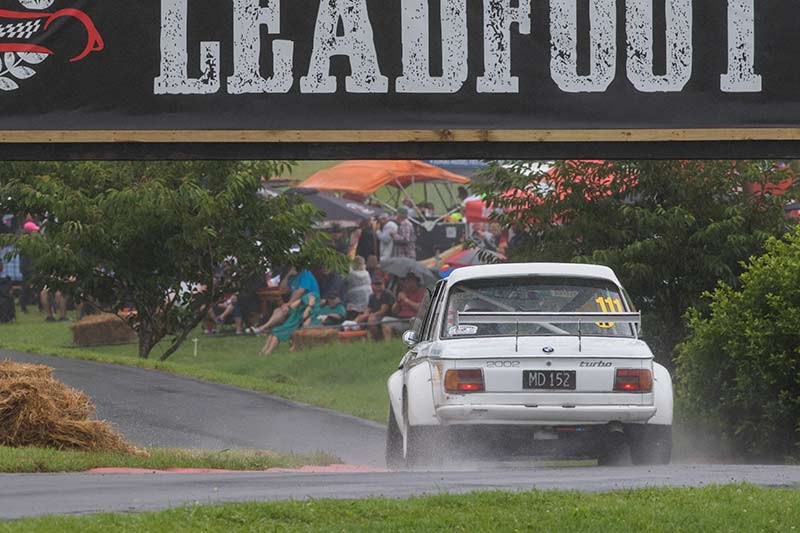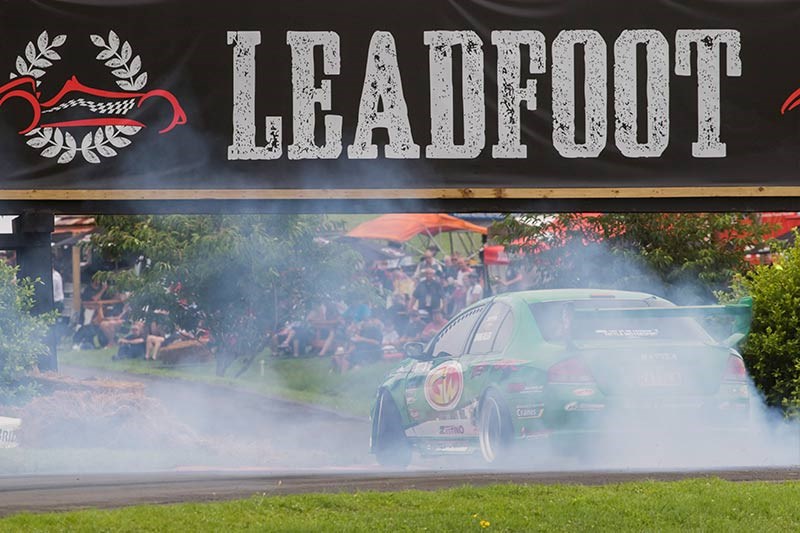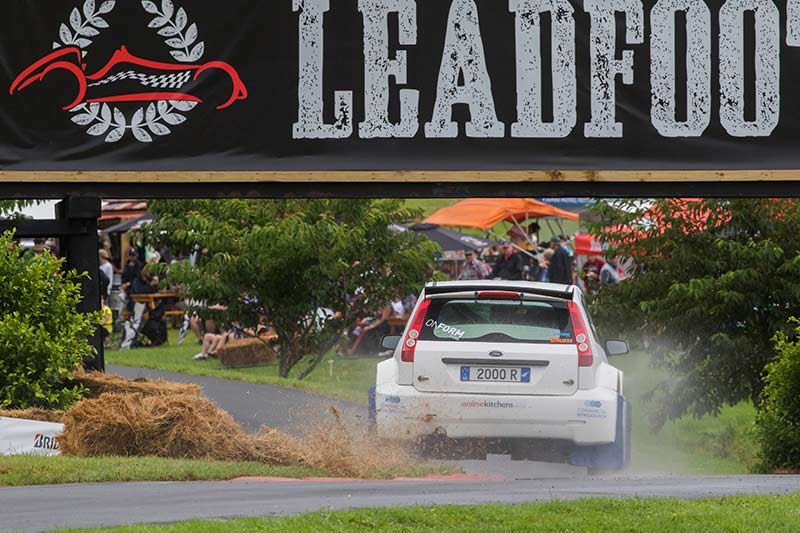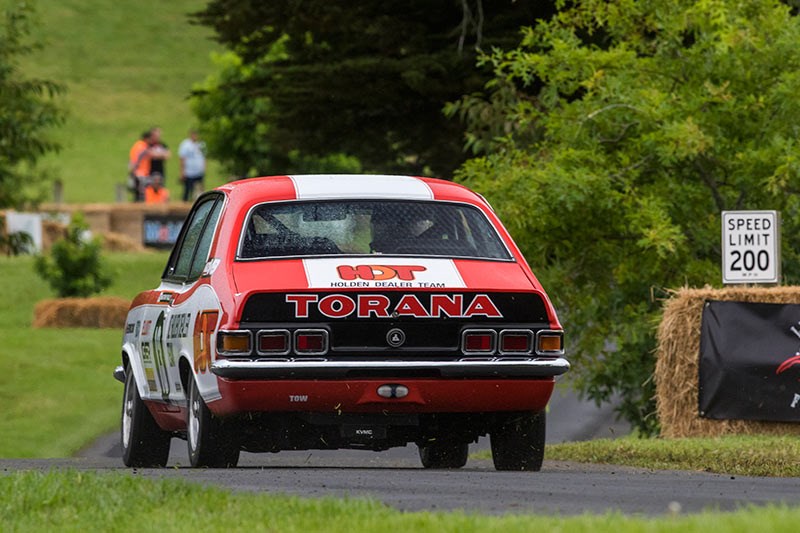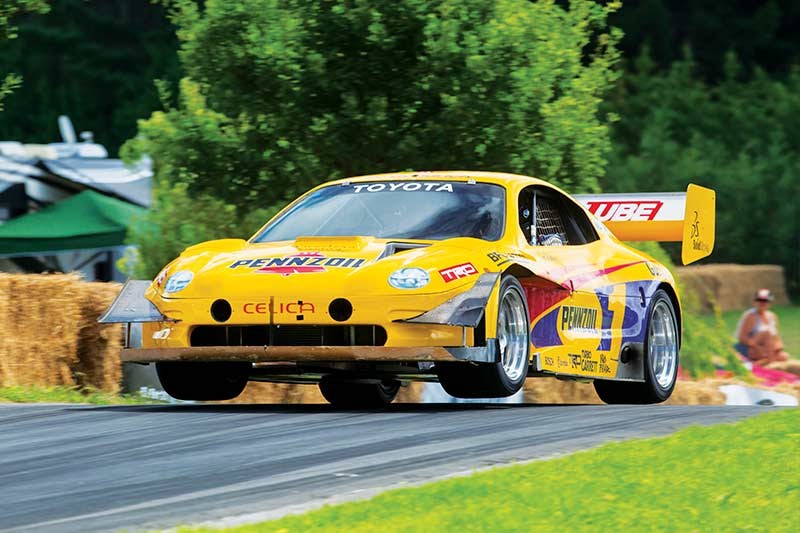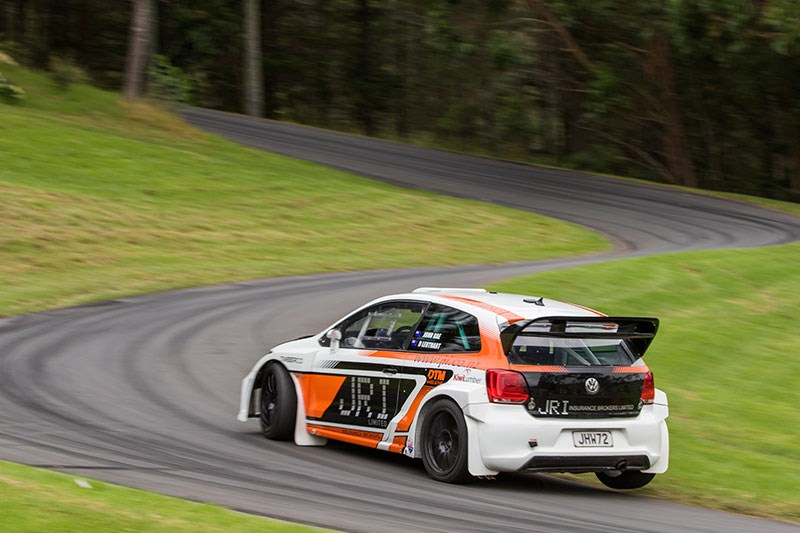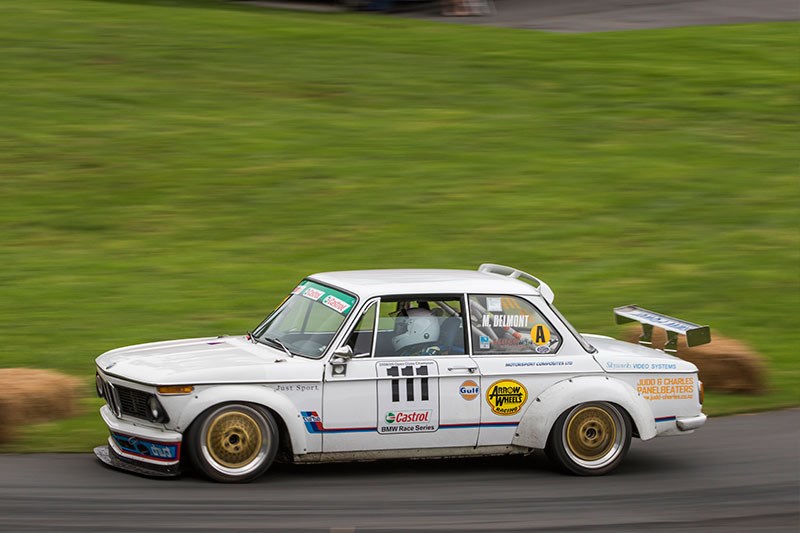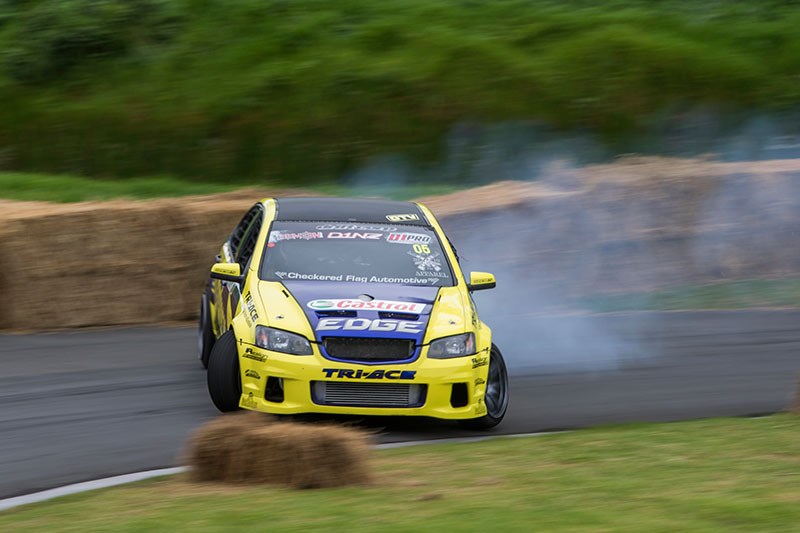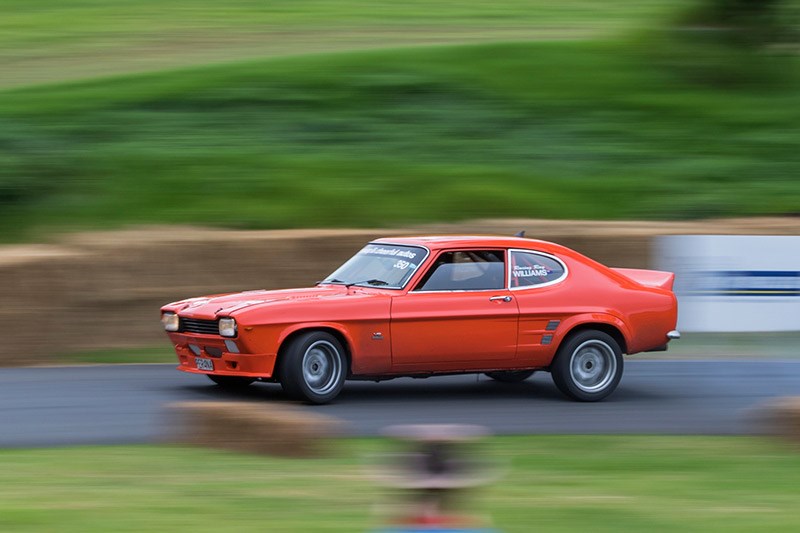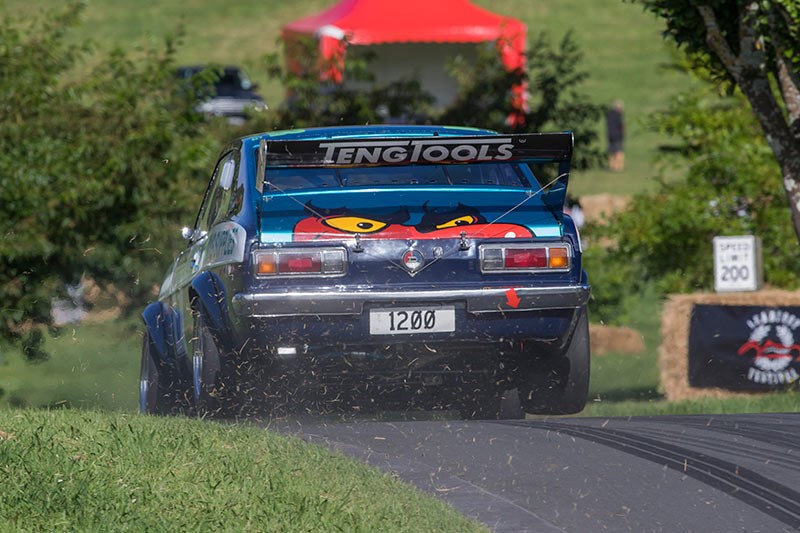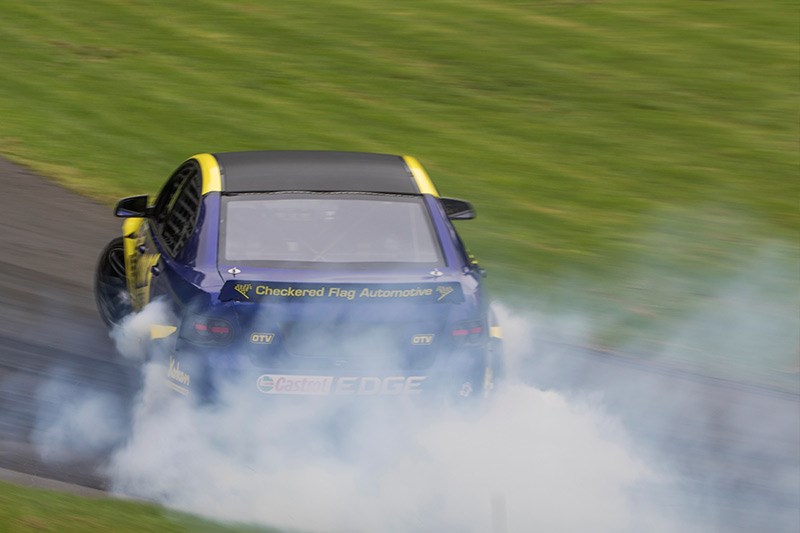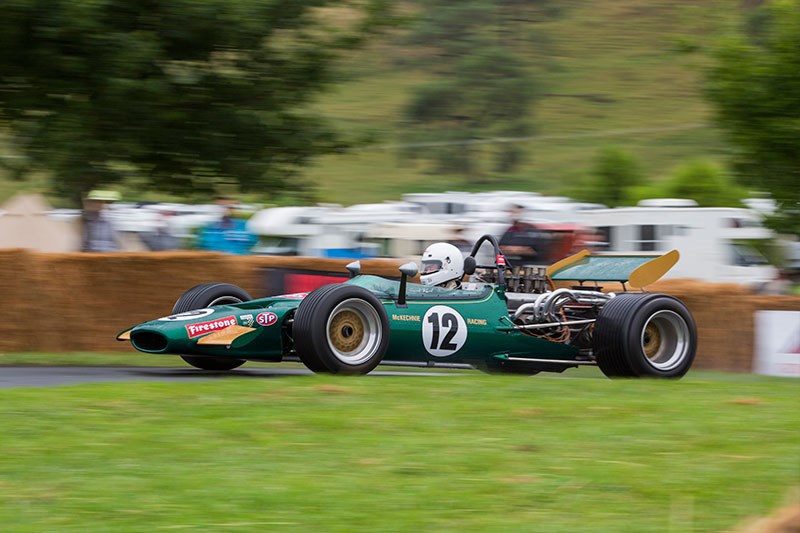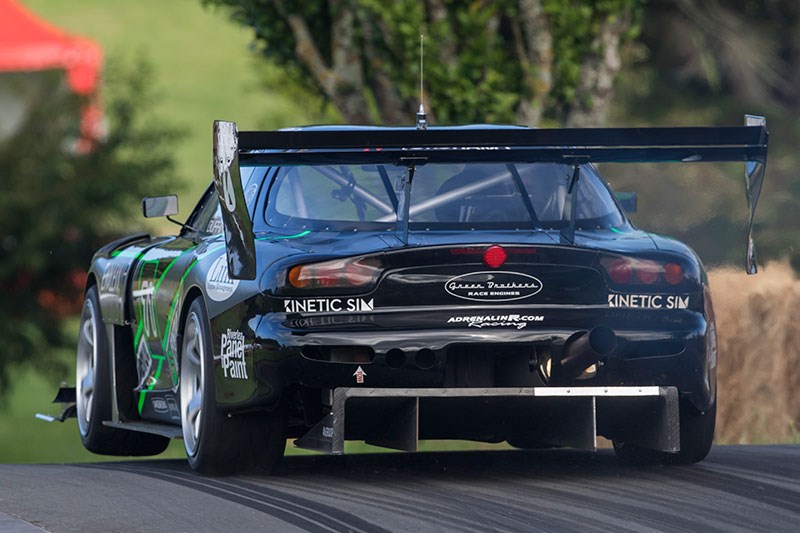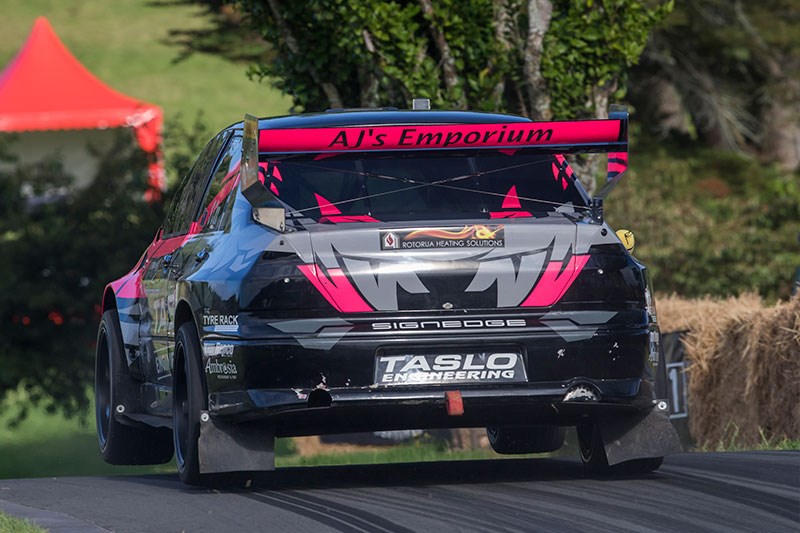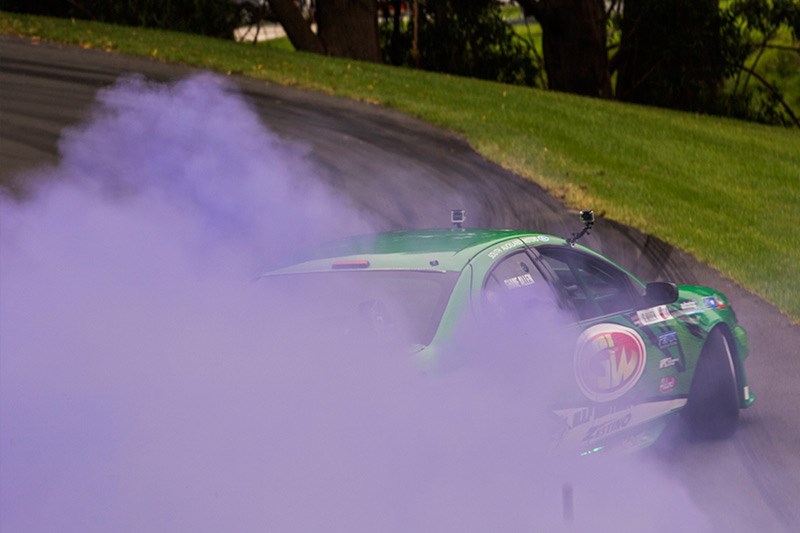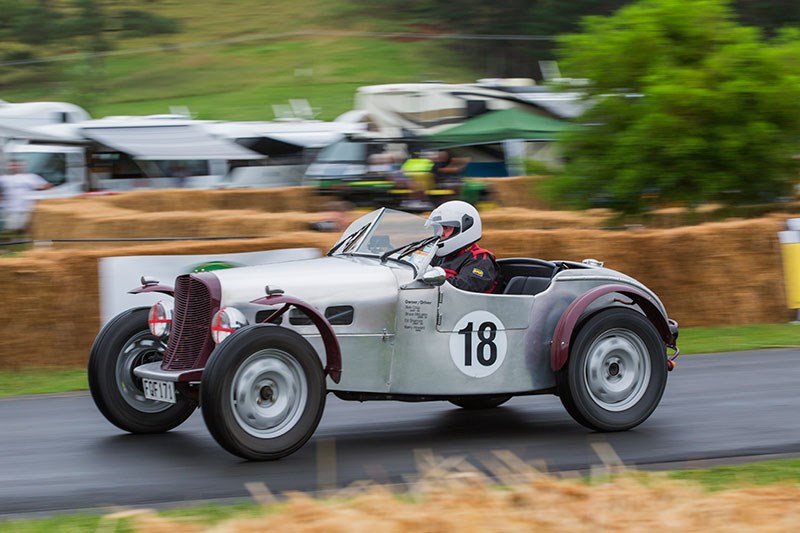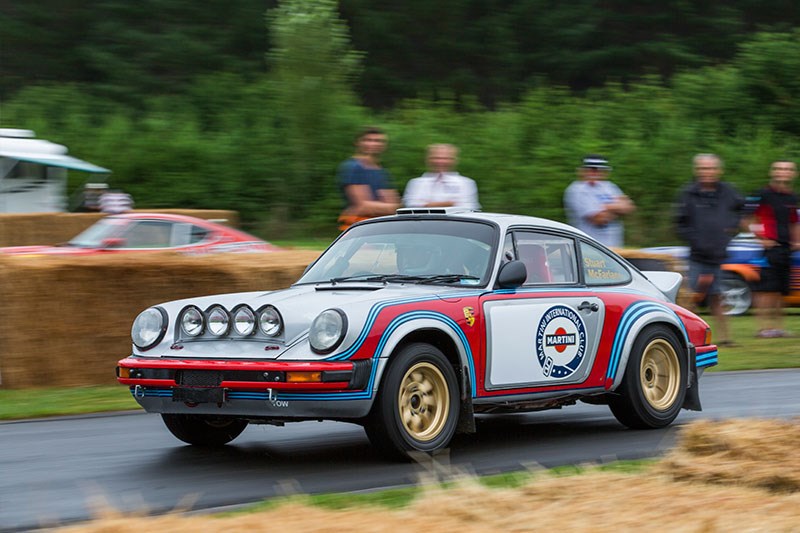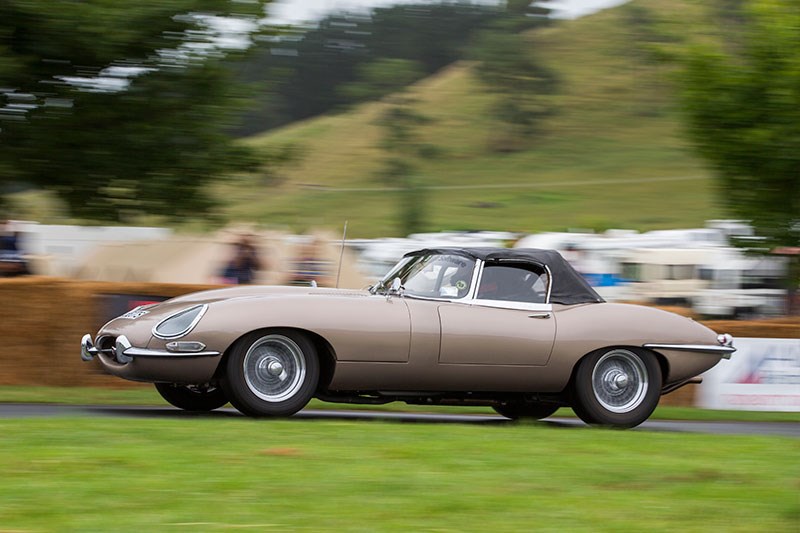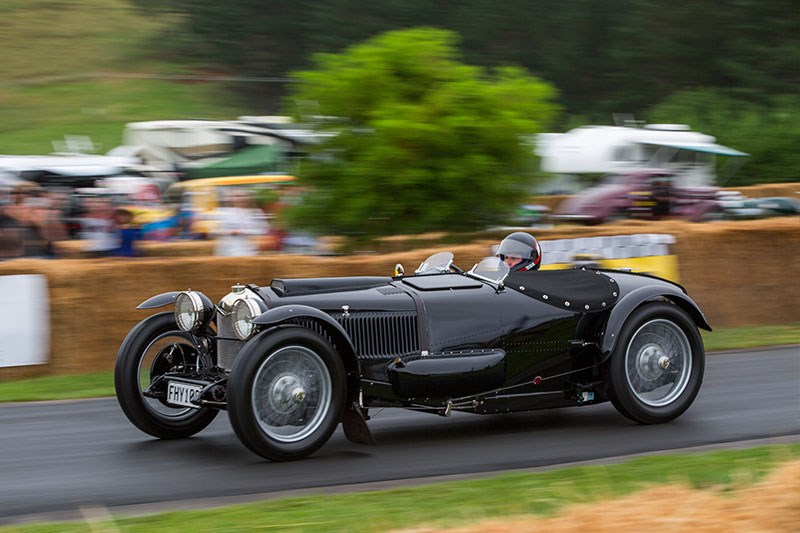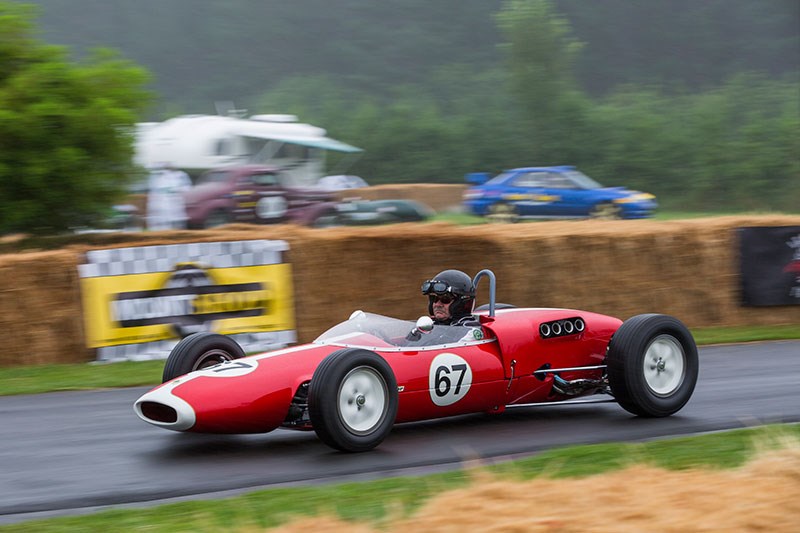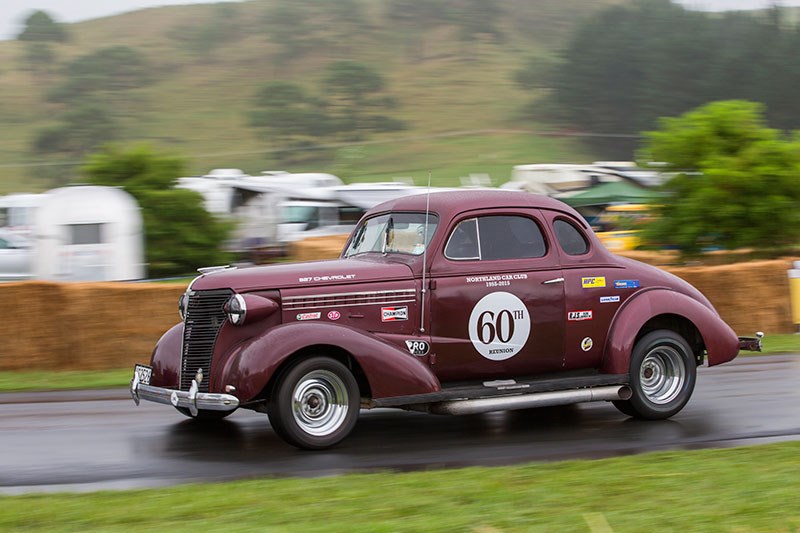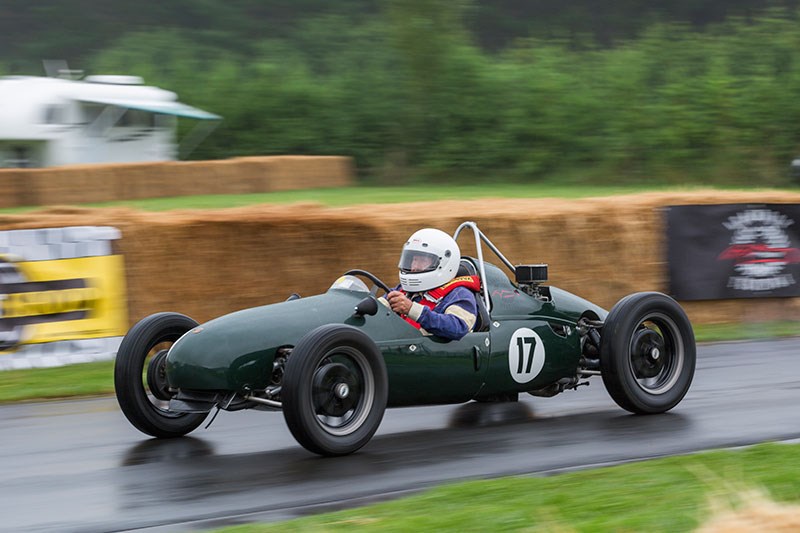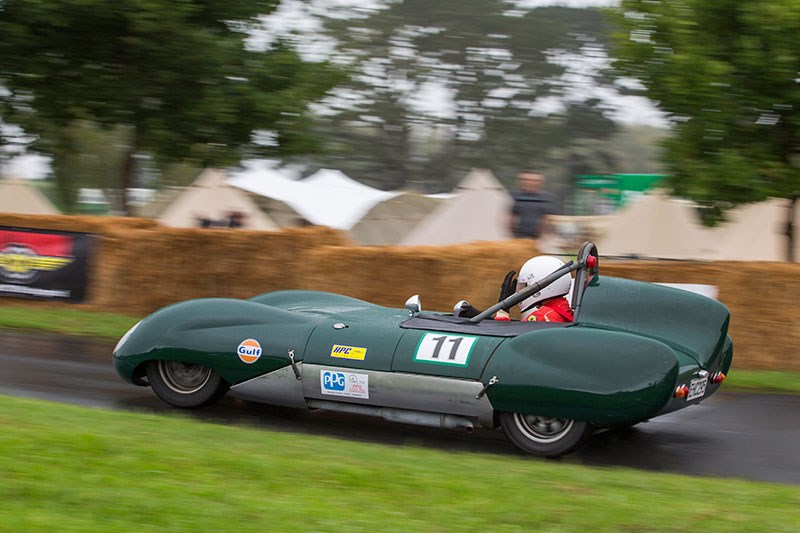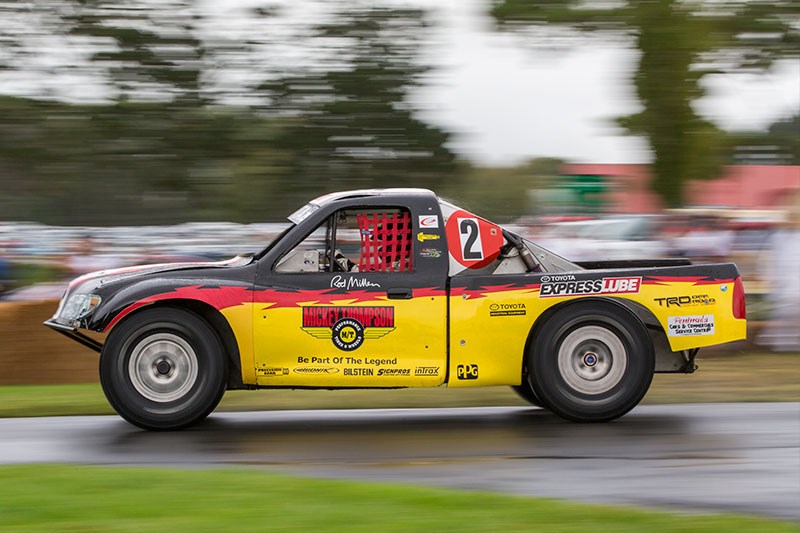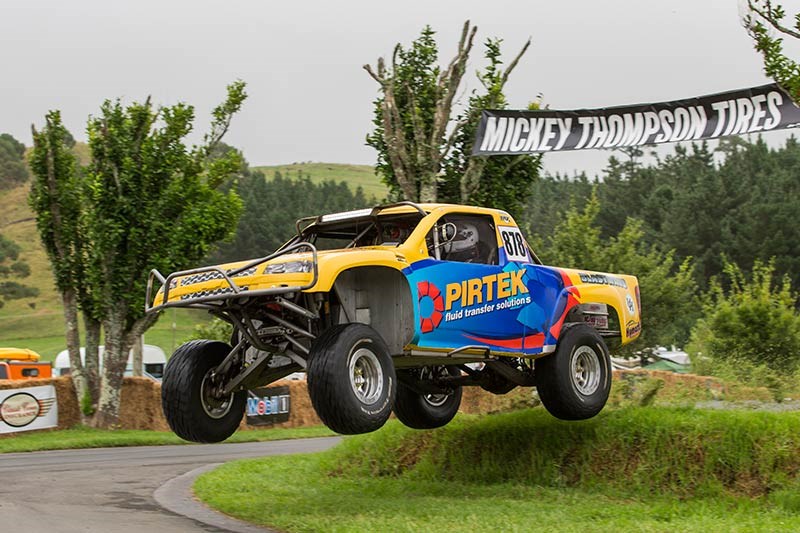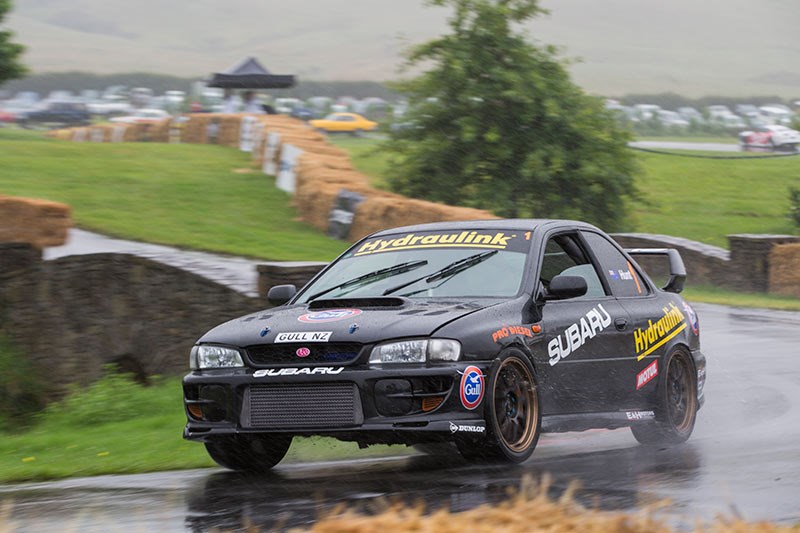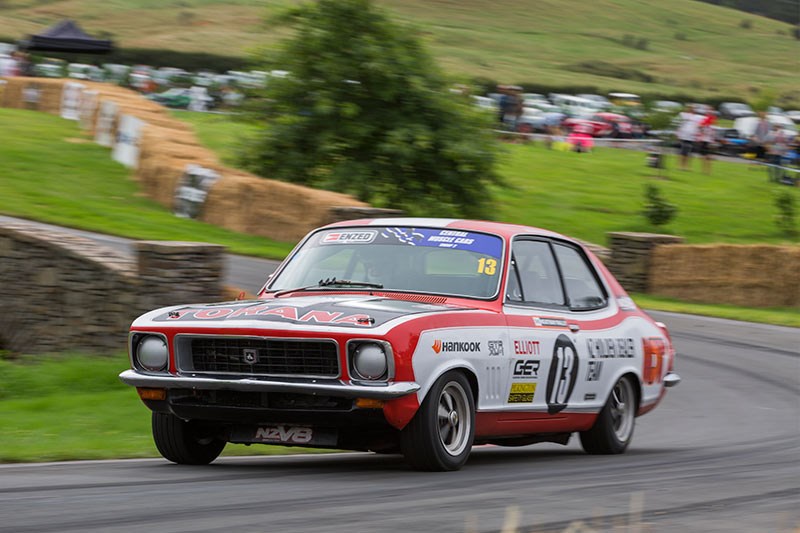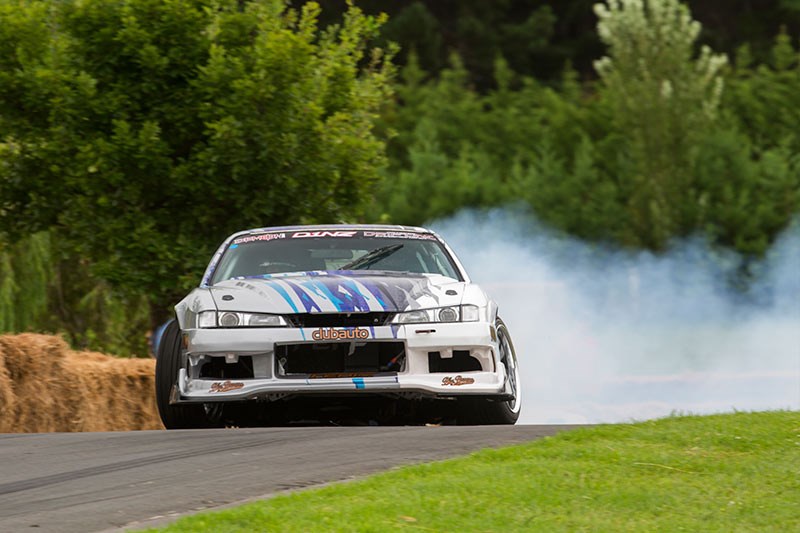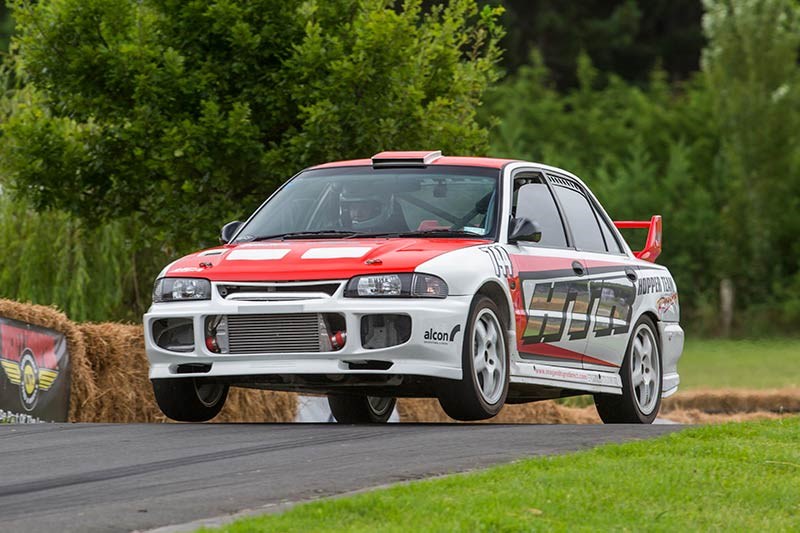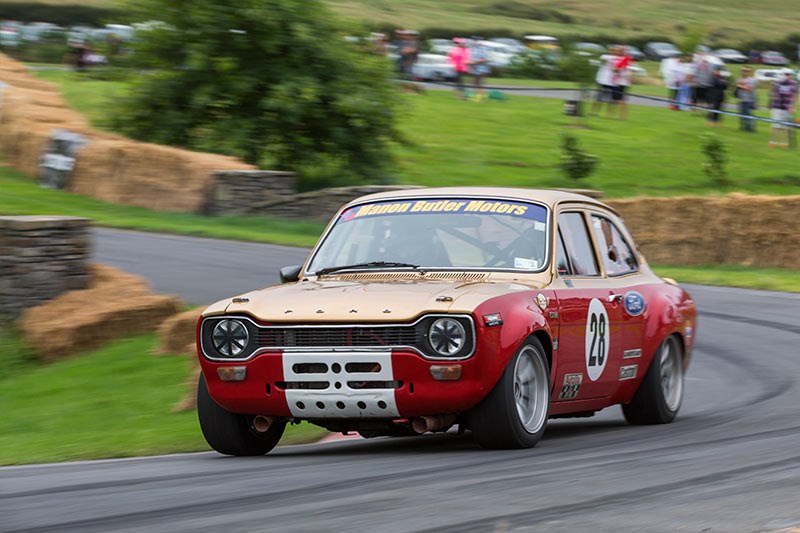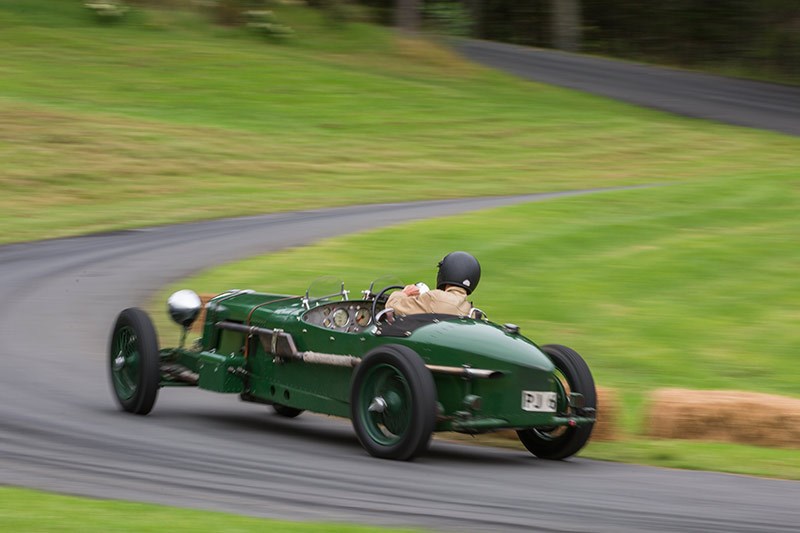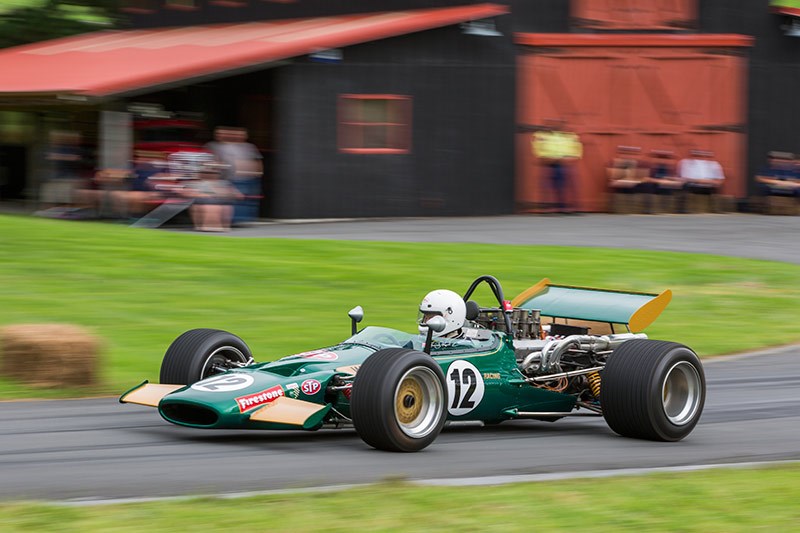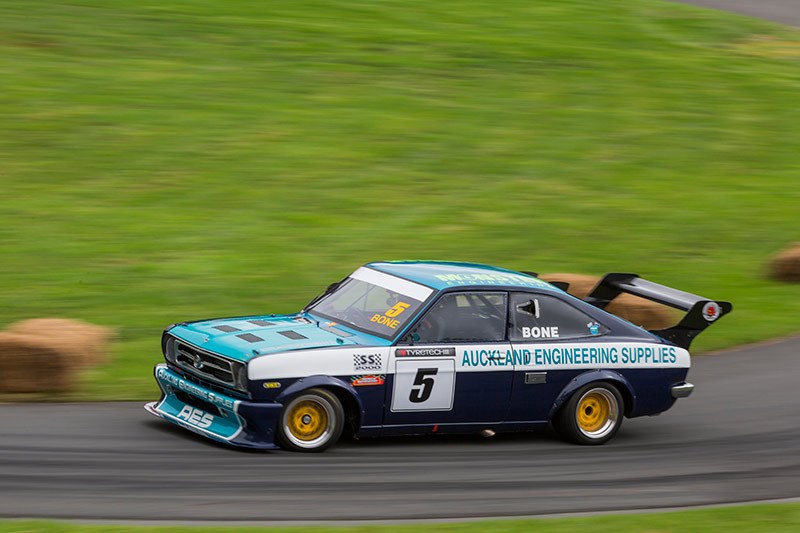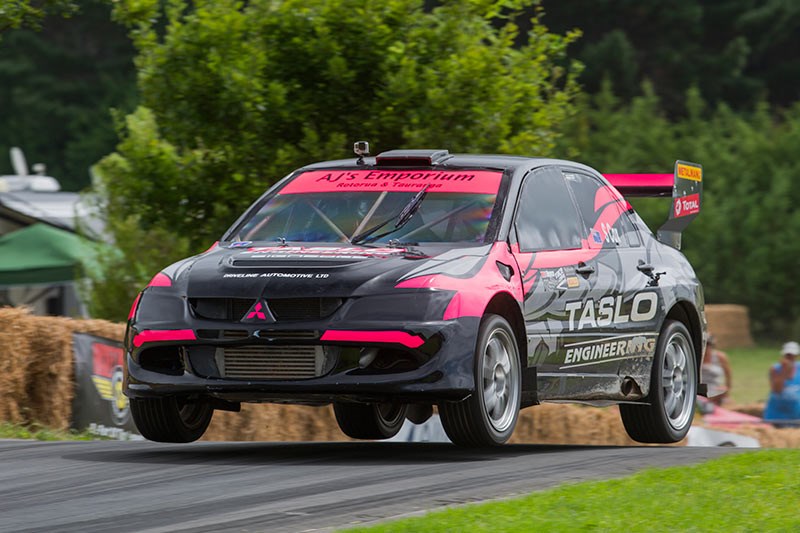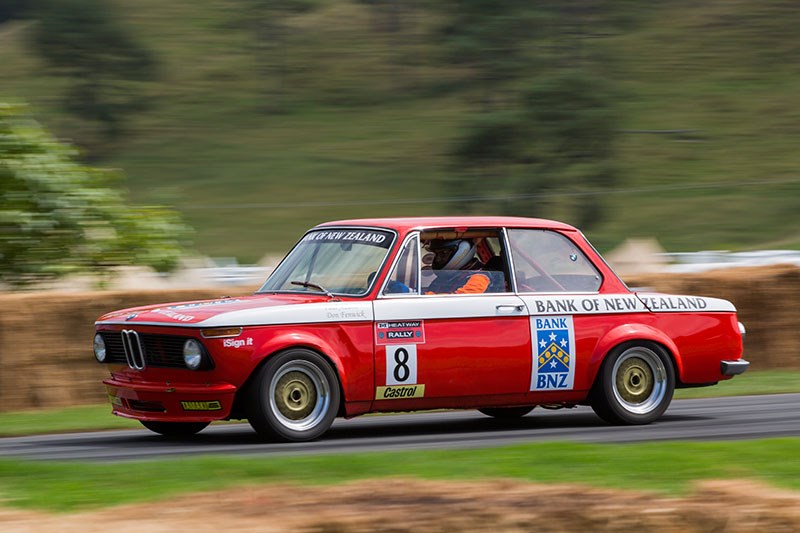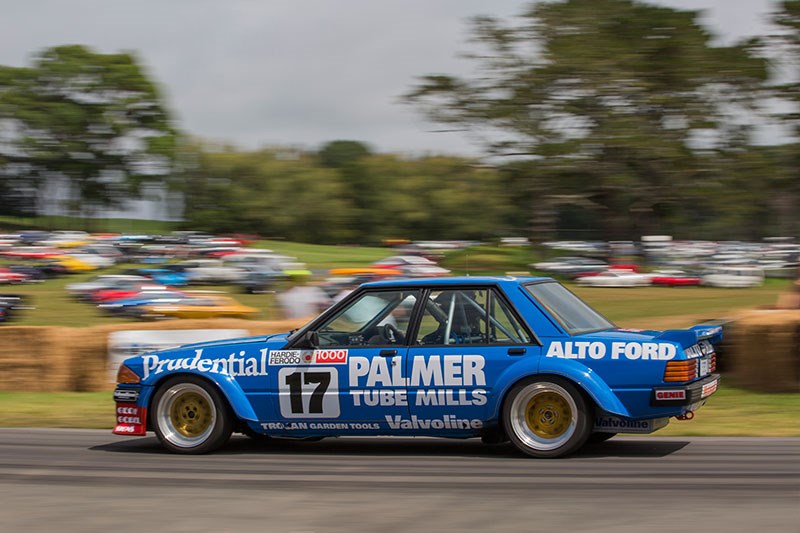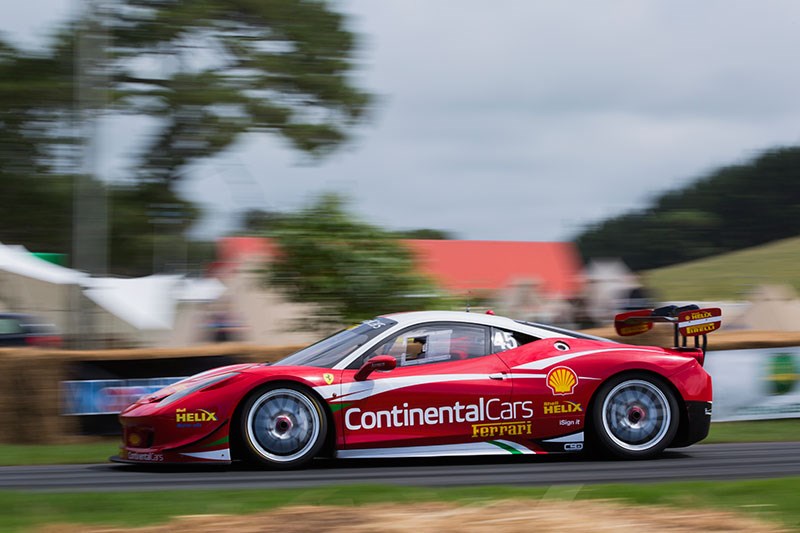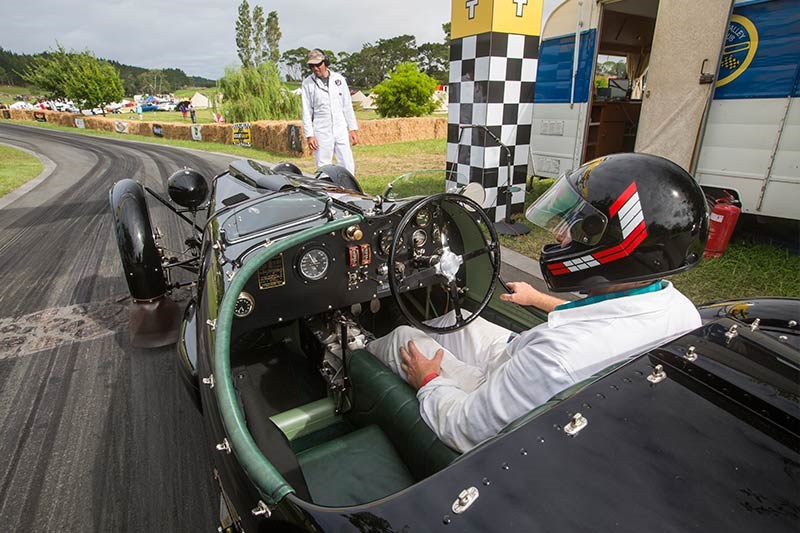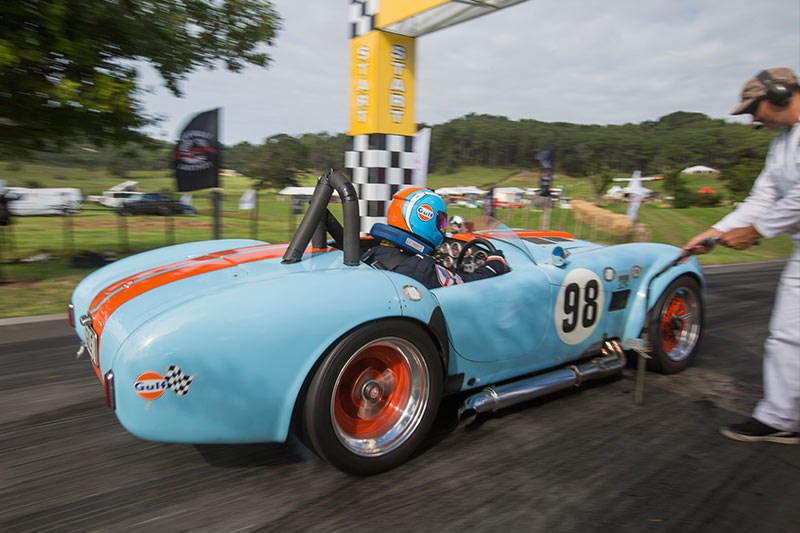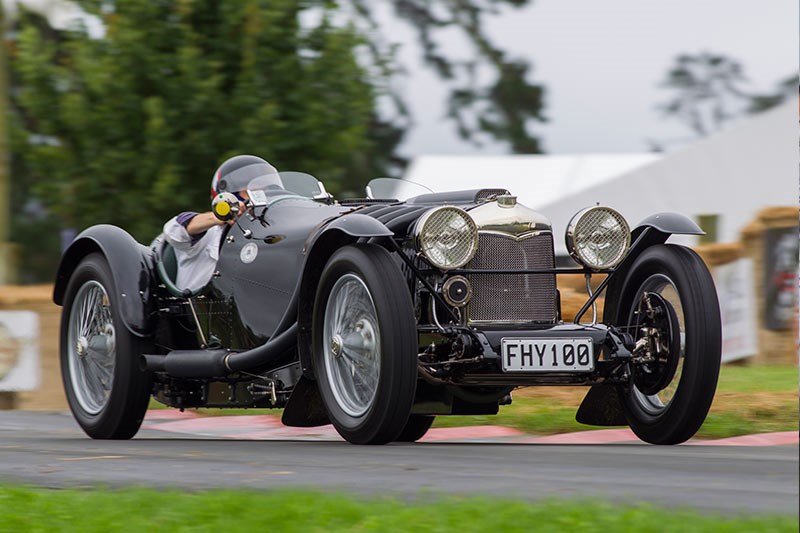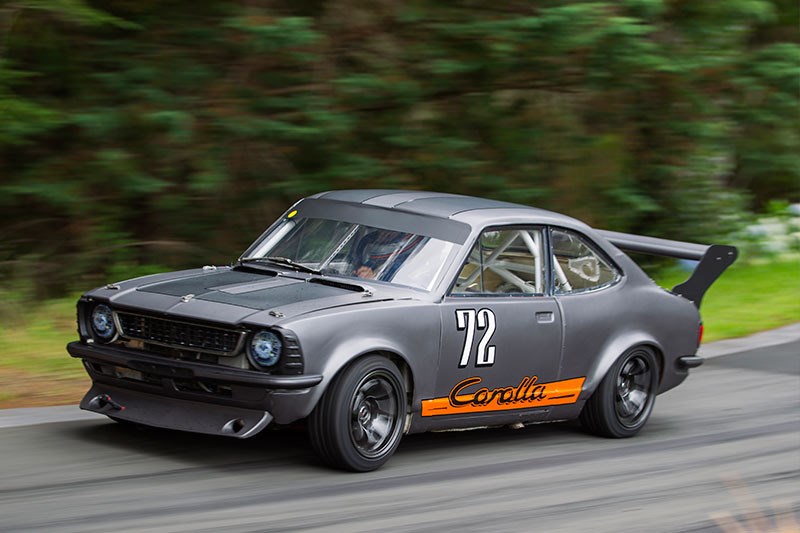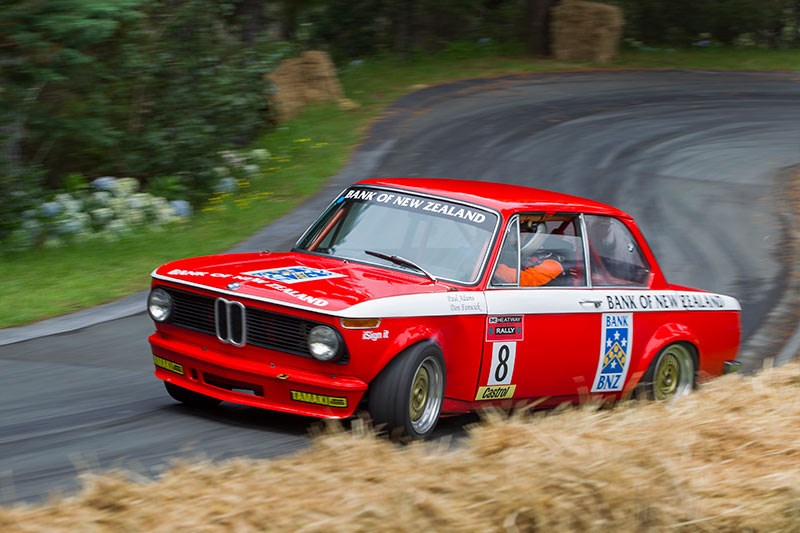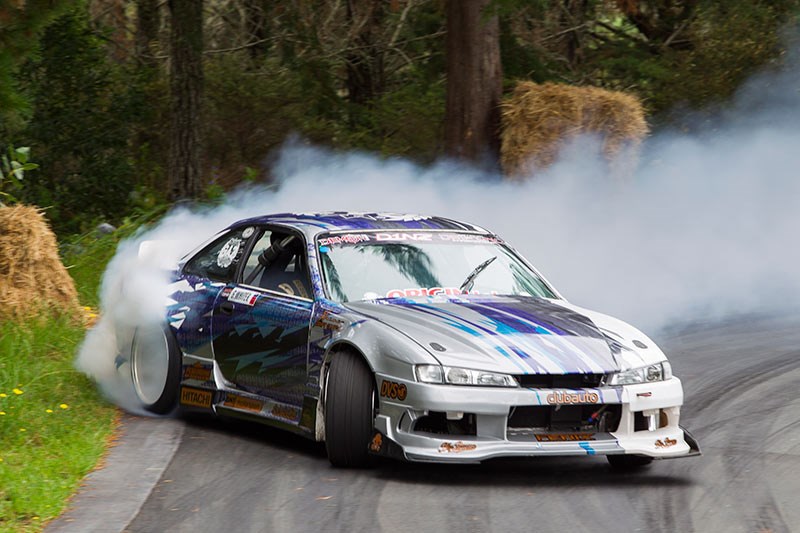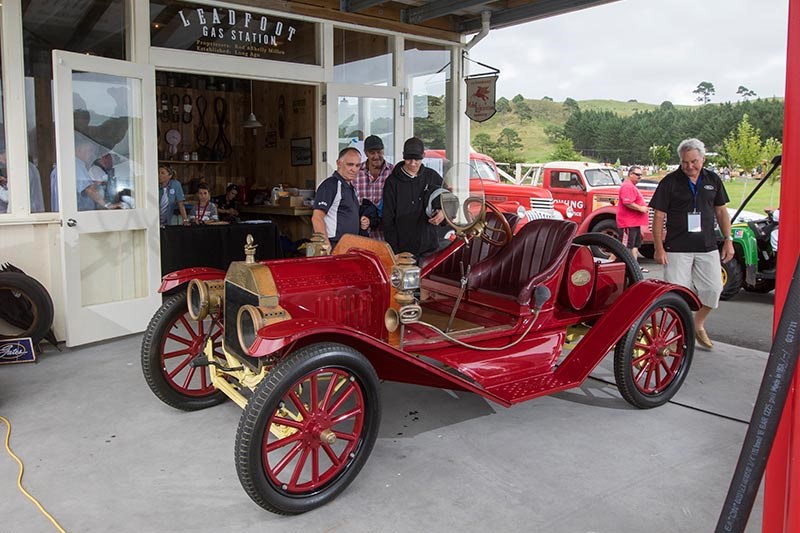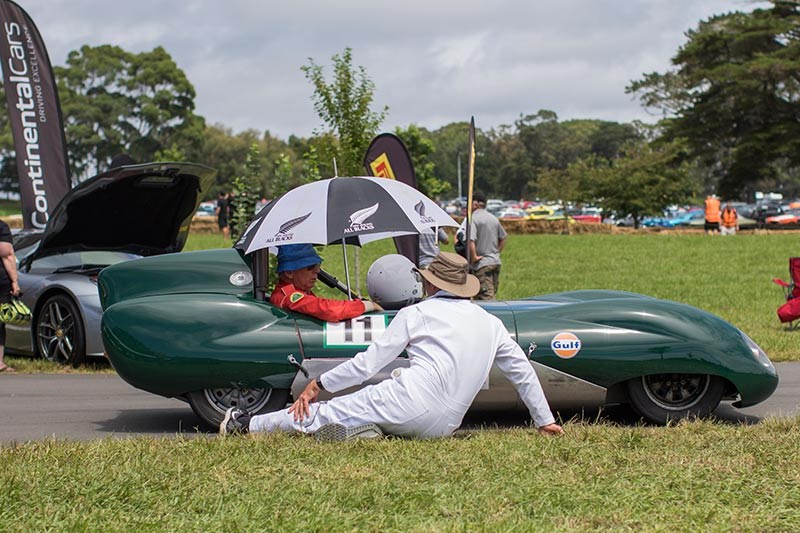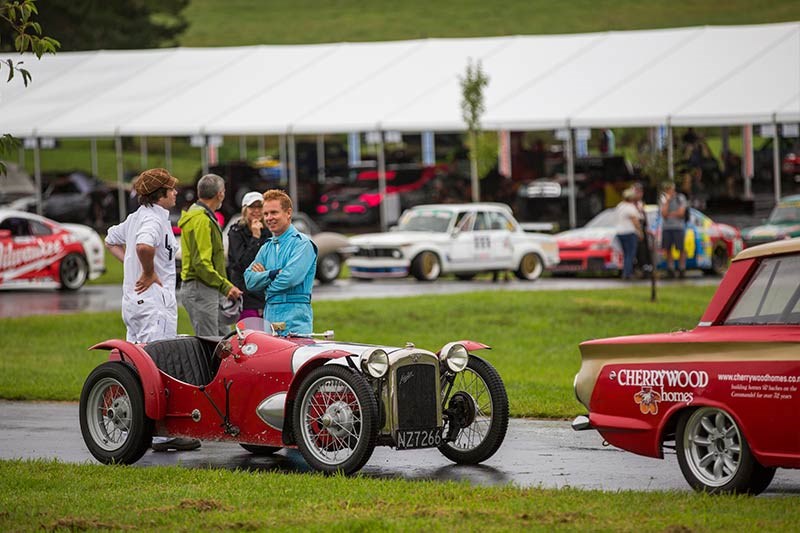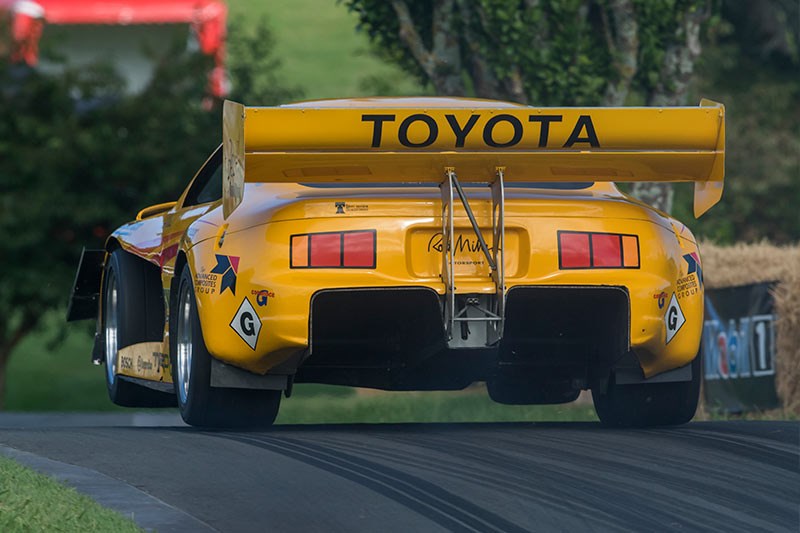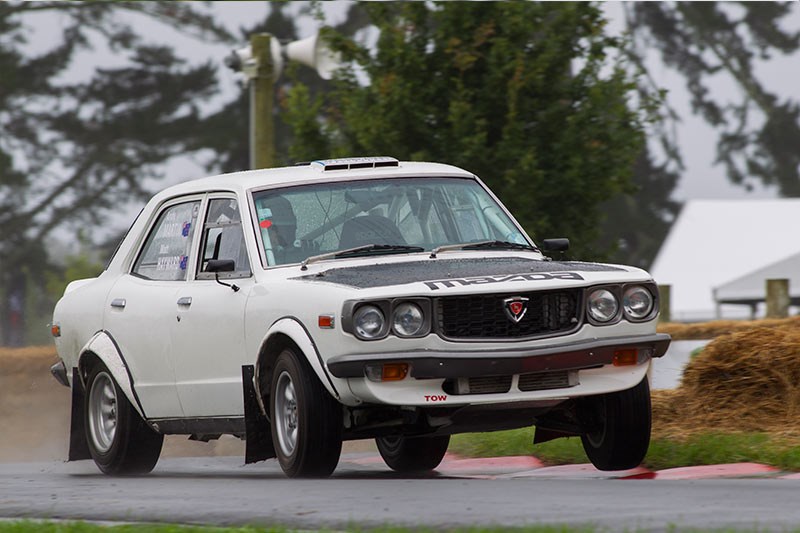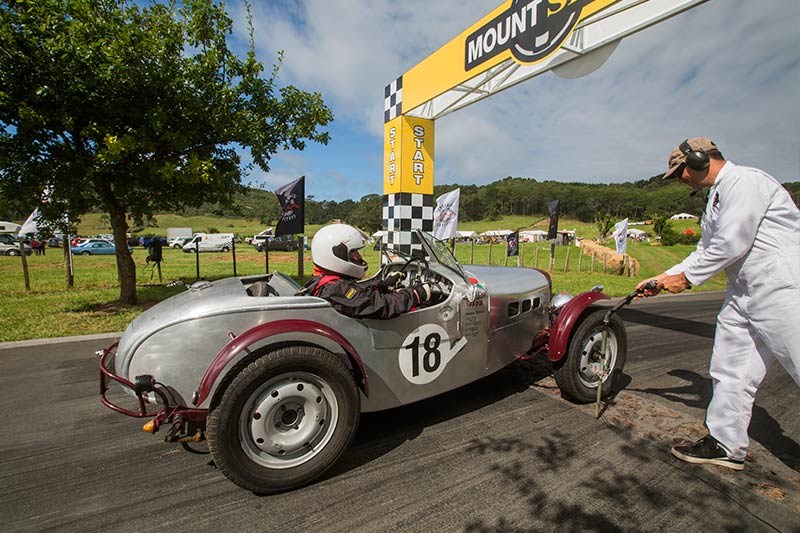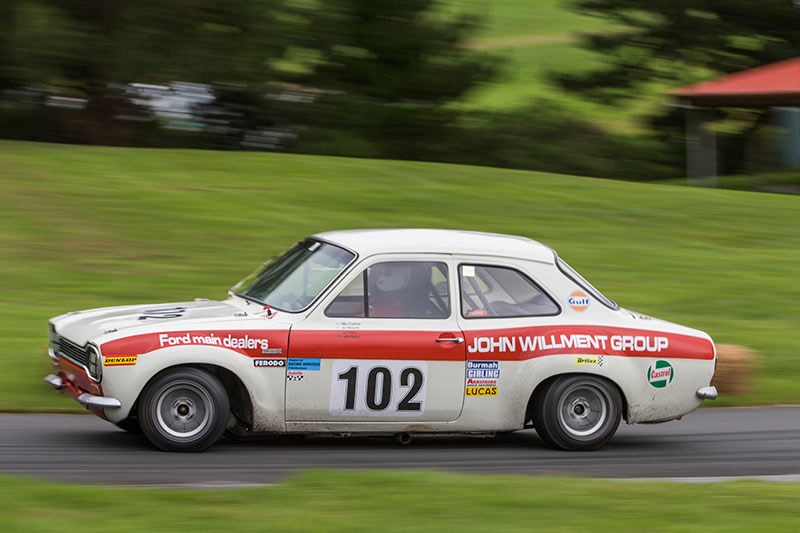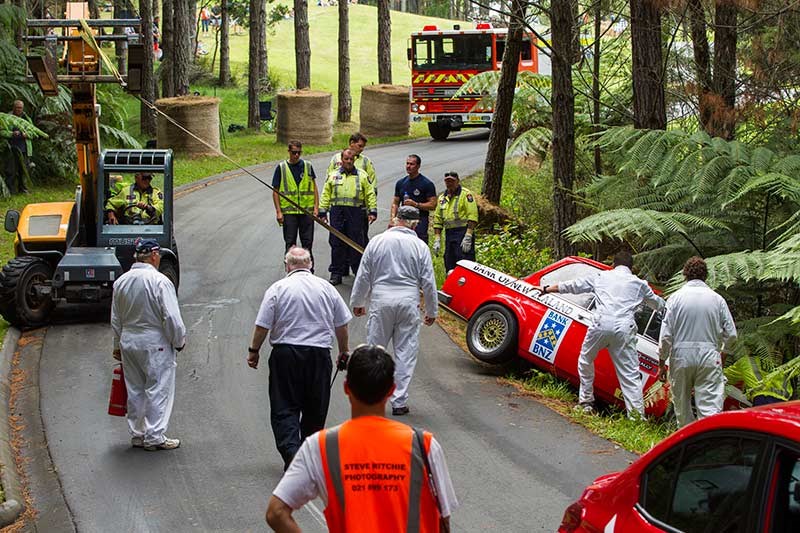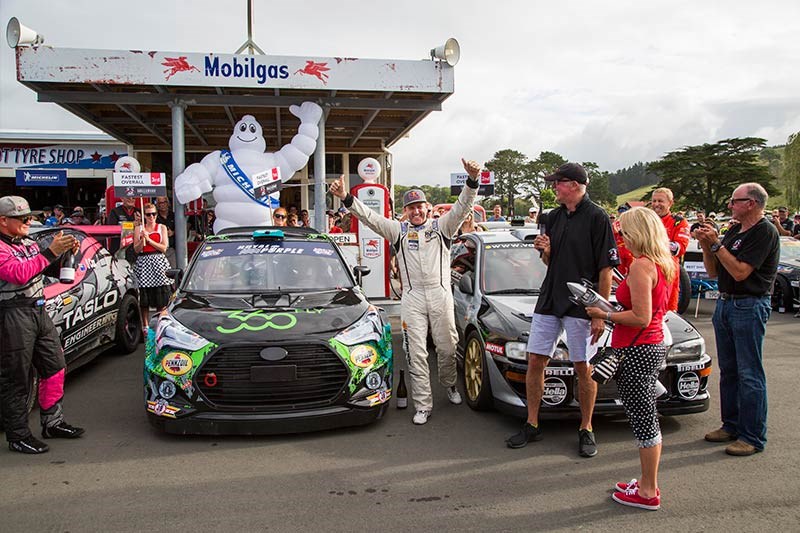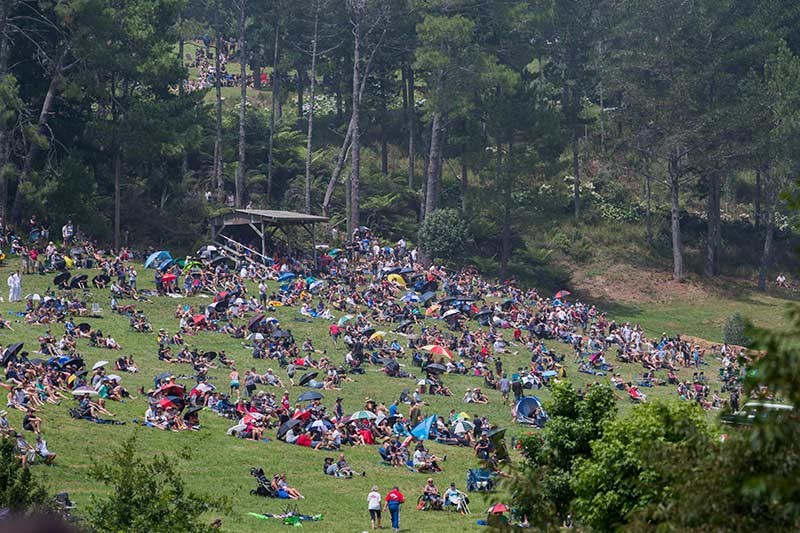 With momentum building around a grid filled with international stars, a bit of dodgy weather had no chance of dampening the vibe at the Leadfoot Festival
Leadfoot Festival 2016
The resonant chorus of exhaust notes from cars spanning 100 years and the heady aroma of high-octane fuel wafting through the New Zealand air declare convincingly that Rod Millen and Shelly Campbell's Leadfoot Festival on the Coromandel Peninsula has become a seriously unmissable event.
The one-mile course cuts a winding path through 150 acres of Rod Millen's Leadfoot Ranch. Designed to be the 'perfect hillclimb' it challenge the skills of the hand-picked selection of international drivers and the performance of their iconic race-machinery.
It's hillclimbing at its spectacular best. Whether you're into pre-war Grand Prix racers, Pikes Peak machinery, rally cars, superbikes or even postmillennium drifters, the categories span a big slab of the motorsport spectrum.
Originally a Goodwood Festival of Speed-inspired 60th birthday celebration for Rod involving a few hundred guests, it has developed into a full-weekend event that continues to grow each year. The fans who often add to the spectacle by wearing period dress, rate the warm welcome, the laid-back atmosphere and the always unpredictable on-track action.
Intermittent rain and wooded sections of the track that stayed damp produced low grip levels and a reduced amount of rubber laid down on the tarmac. These challenging conditions provided a weekend of close-fought racing with some surprise front-runners. But a new 'King of Millen Mountain' was crowned, with Rhys Millen taking the fastest time in his Global Rallycross Championship Hyundai, less than half a second ahead of Alister McRae in the ex-Possum Bourne two-door Impreza.
Proud promoter and host Rod Millen said, "Shelly and I put this event together to follow our dream, and with the competitors, the great international stars that have shown up, and all the fans, and our corporate partners I couldn't be happier.
"They understand what we're doing now, they understand the uniqueness of the Leadfoot Festival and they understand the passion everybody has for it. For the fans watching they're not sure what they're going to see next, and even for us as competitors we can go and watch other competitors racing as they're not necessarily in our batch."
Although the Leadfoot Festival is a relative newcomer to the motorsport scene its increasing international profile and an ever more varied grid make the next event well worth a trip to the beautiful Coromandel Peninsula.
---
Scott Dixon
1906 Darracq Grand Prix Car
Competing in an ancient Grand Prix car provided Indy car champ Scott Dixon with some brand new challenges. "You're out and you're exposed, but it's interesting to drive," said Dixon. "It's very heavy, there's no power steering so it's obviously hard to move it around, but it's a great car. It's a crowd pleaser for sure."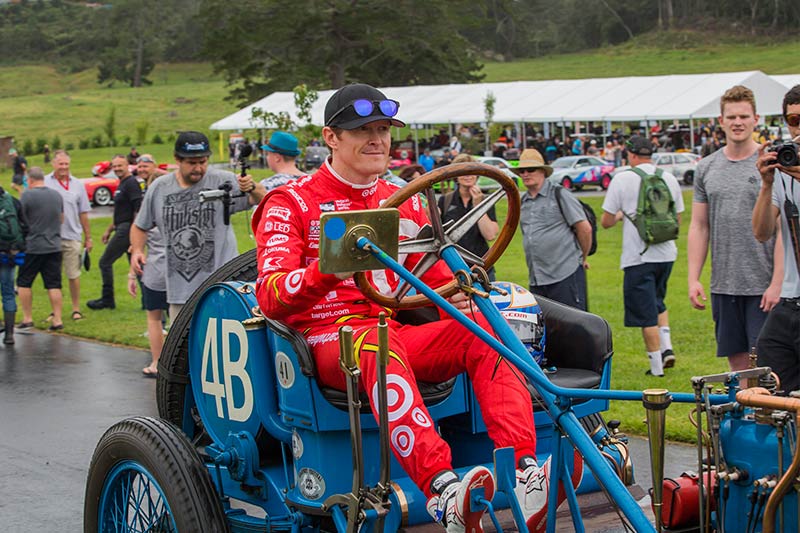 French carmaker Darracq built three team cars for the 1906 Le Mans Grand Prix, and all of them were withdrawn due to valve problems. But this car went on to take a surprise Vanderbilt Cup win on Long Island only months later, before being christened 'Bluebird' by subsequent owner, the one and only Malcolm Campbell.
Fully restored to pre-WW1 spec in the early 2000s, it's powered by a 14.25-litre engine and can reach over 100mph at barely over idle speeds of a modern car. Asked how he deals with the unique veteran, Dixon said:
"There's a lot of procedures to get the thing started and the amount of torque it has is pretty crazy. It doesn't really like to rev, it gets out of rpm very quickly, but second gear seems to work quite well all the way up the hill."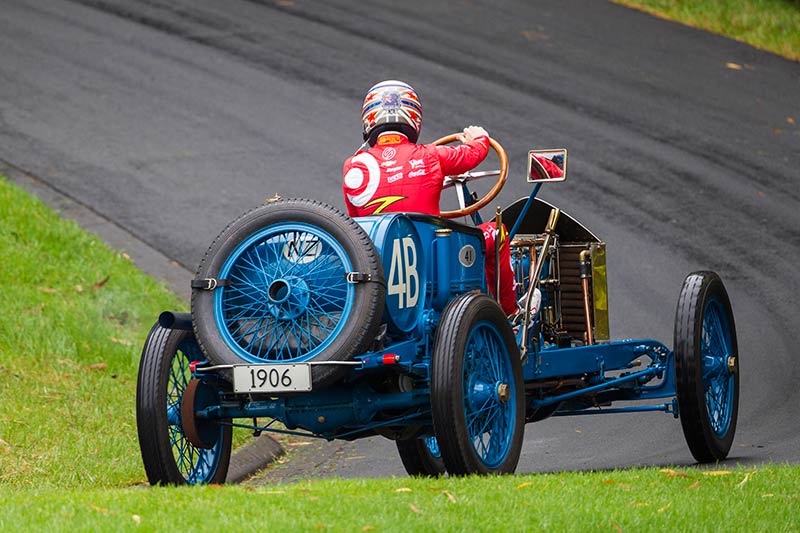 ---
Rhys Millen
Hyundai Veloster
On his home turf in 2016 after three years in the United States, Rhys Millen's was tackling his third Leadfoot Festival but the first driving his own car.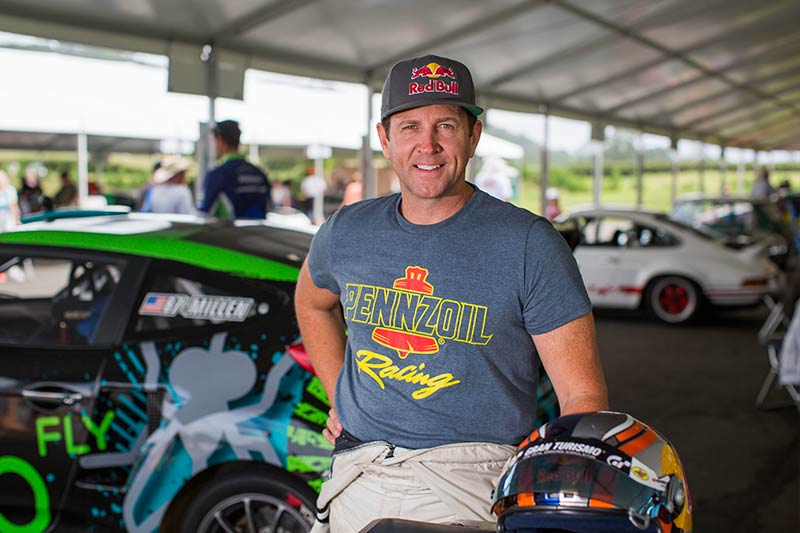 Having learned the driveway in his Dad's classic racers, it was the turn of his Global Rallycross Championship Hyundai Veloster Turbo to take the fight to Rod's Pikes Peak Celica.
"The two long straightaways off the start is where Dad has the big advantage. When it's dry we have the advantage. The overall record maybe is not attainable, because the temperature hasn't been in the road and the drift guys haven't been putting down a lot of rubber. But for keeping him honest in a given year we're going to try hard," said Millen before the event.
Developed by Rhys Millen Racing, the double GRC event-winning Veloster puts 585bhp to all four wheels. With Rhys, a seasoned Pikes Peak competitor, at the wheel it turned out to be perfectly suited to 'Millen Mountain', coming away with a new record time despite his initial pessimism..
"Dad ruled it out for how much power the Celica has," said Millen. "But it's very well suited to this description of road and a well-balanced car. The turbocharger size and he's on, what, 340-size tyres – we're on 235s – it gives you a perspective that the car doesn't have a lot of power, but it uses every inch of what it has."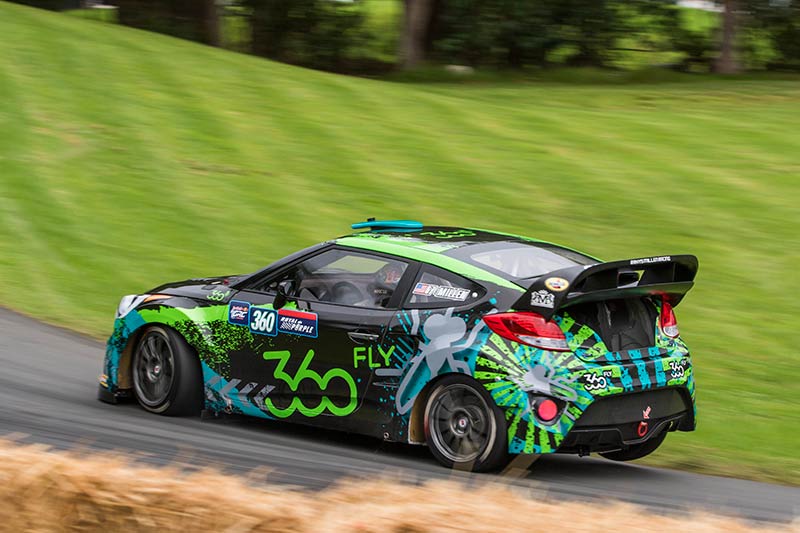 ---
Alister McRae
1998 Subaru Impreza
Bought and raced by Possum Bourne after it was wrecked while competing in 1999, the Race to the Sky-winning two-door Impreza proved late-Nineties rally cars still have what it takes to compete with the best modern equivalents.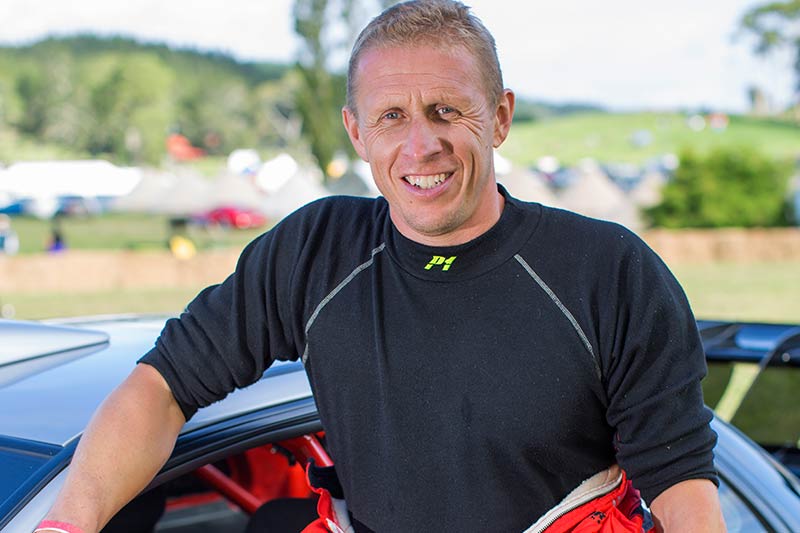 Owned by Vantage Motorsport since 2003, it's still maintained by Possum Bourne Motorsport. Driver Alister McRae brought the Subaru home less than half a second behind first-place driver Rhys Millen: "It's the car we ran at Race to the Sky, the only difference is it's got tarmac suspension on it," said McRae. "So it's running 750bhp, and we're hoping to match that result this weekend.
"There's a fair bit of thought that's gone into the driveway, into taking different corners from different tracks, and different places he's driven. It's really impressive."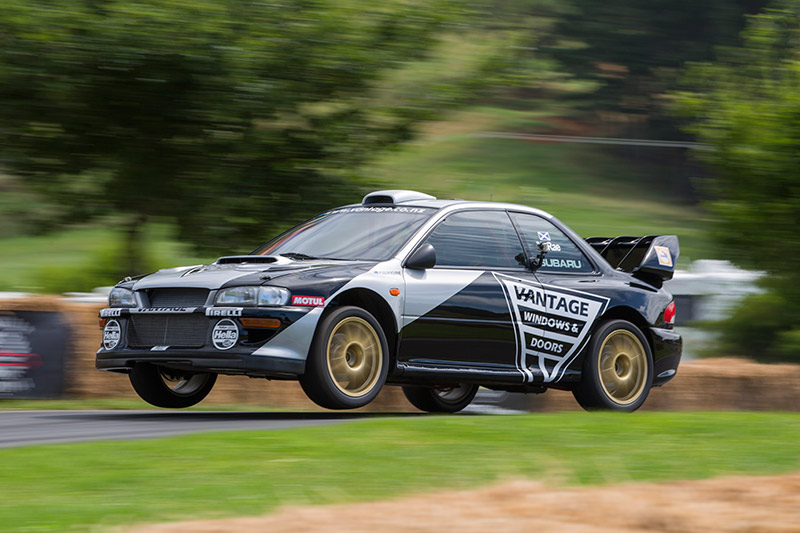 ---
Paul Dallenbach
2006 Dallenbach Special
With possibly the angriestsounding car at the Leadfoot Festival, Paul Dallenbach's early departure to catch a flight may explain why his Pikes Peak special wasn't chasing the weekend's best times.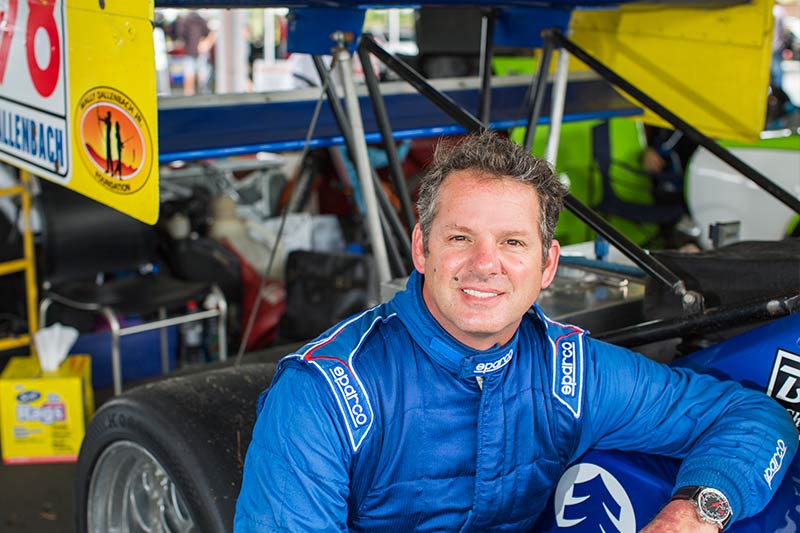 "This is the car that we set the Open Wheel record with at Pikes Peak last year at a 9.36," said Dallenbach. "We're going to use it as an Unlimited car this year; we're going to put bigger wings on it and slick tyres, plus a few fuel additives – things like that to try to get under the nine minute mark.
"It's a fun ride, it's 900hp and down here it's always 900hp – high up Pikes Peak you lose quite a bit. But we've gotta be careful because we've still got a lot of work to do, even without damaging the car. So even though I want to lay down a good time, I've got to keep in mind when I get it back to Colorado it's going to be late March, and we're testing in mid-May."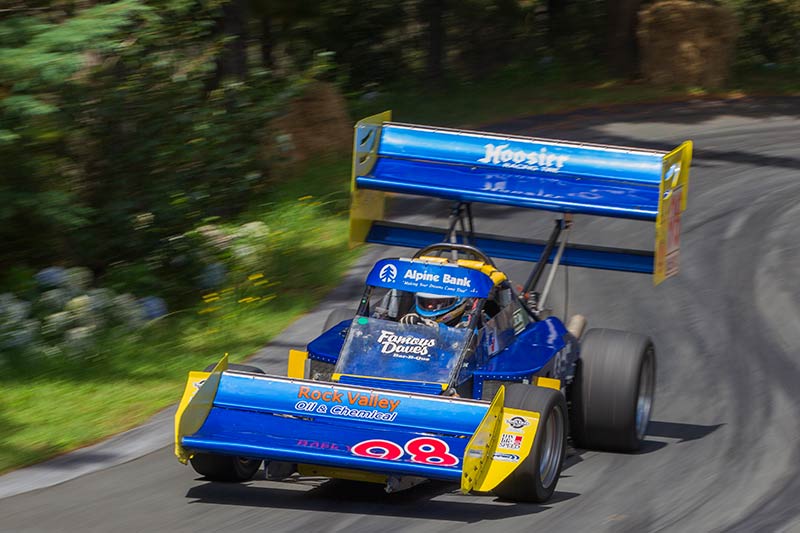 ---
Kevin Sanderson
1984 Toyota Hayabusa
Kevin Sanderson's little 780kg Starlet is powered by a 198bhp Suzuki Hayabusa Gen 2 engine.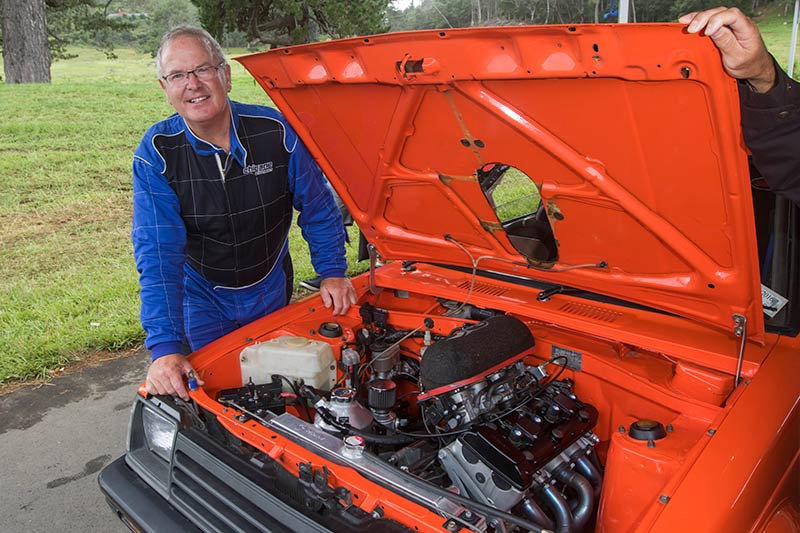 "Every Starlet should have one," says Sanderson, laughing. "It goes better than the driver goes, but even so you're halfway up the hill and you find yourself smiling. It's a great fun package and it costs nothing to run. We've had 2,300 competitive kilometres in it, we've had an oil change every 300 kilometres, nothing else. And it's finished every event. This is about budget motorsport.
"The course is very demanding because you can't view the corner so you have to position the car carefully before you get to it, and if it's wet like it was if you're in the wrong position you could come to grief quite easily. Our car is nimble and we probably have an advantage, but grief is out there looking for you," he said.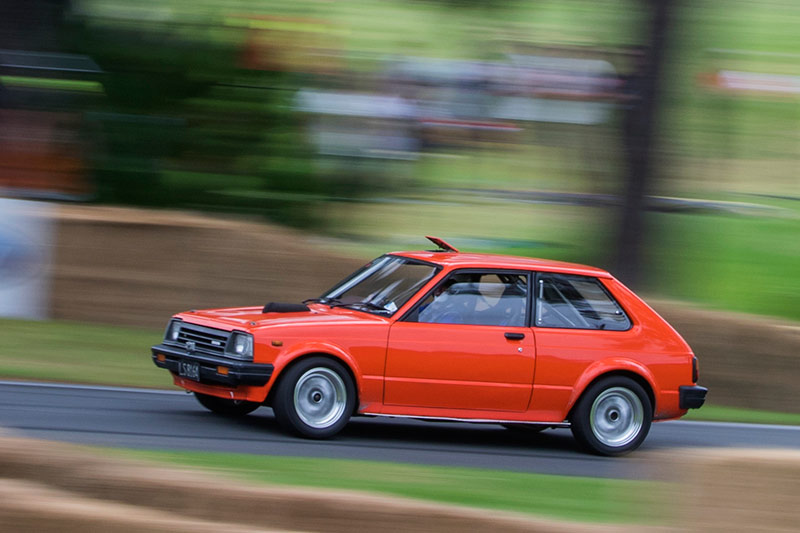 ---
Steve Cox
2002 S40 Silhouette
"Yesterday I was drifting it around all the corners," said 30-year motorsport veteran Steve Cox, laughing.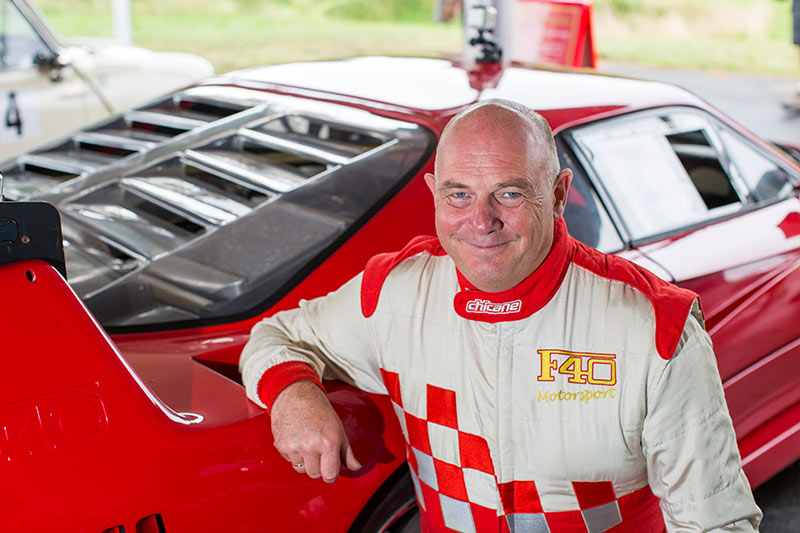 "You don't see an F40 drifted around corners, but if the drift boys can do it then we can do it too. It gives the crowd something to look at.
"This replica was finished in 2002. It's been very reliable and a very quick car. We started with an outside skin from the States, and we built a chassis to fit under it.
"It was mostly designed around what Ferrari built the genuine F40 out of. Ours has aluminium suspension whereas they ran tube suspension, but the layout and all the dimensions are the same as the genuine car.
"It has a Toyota/Lexus full race-spec engine, twin turbo, like the original, which puts out about 750hp. It's got a Quaife six-speed sequential gearbox with full paddle shift."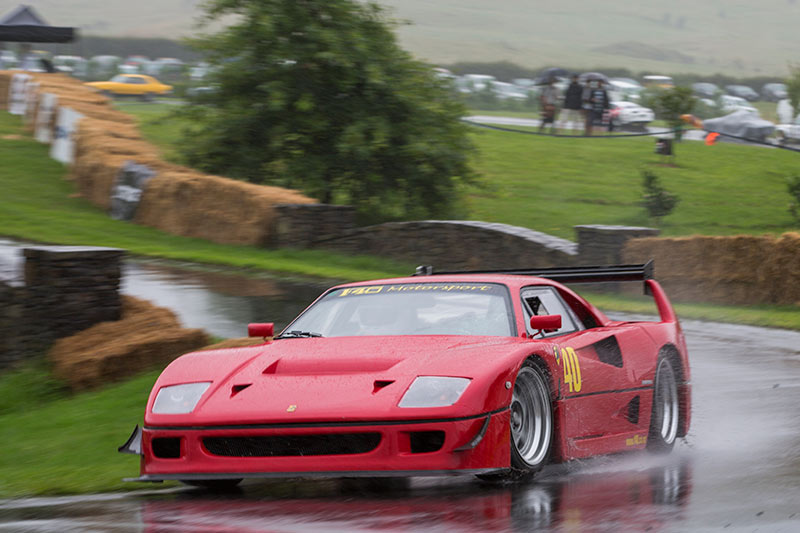 Unique Cars magazine Value Guides
Sell your car for free right here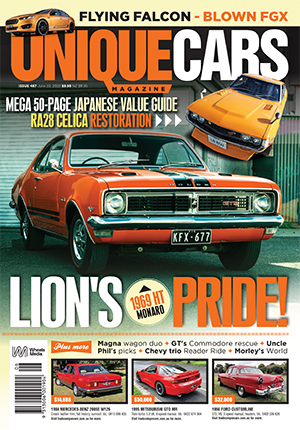 SUBSCRIBE TO UNIQUE CARS MAGAZINE
Get your monthly fix of news, reviews and stories on the greatest cars and minds in the automotive world.
Subscribe