Monterey car week 2014
---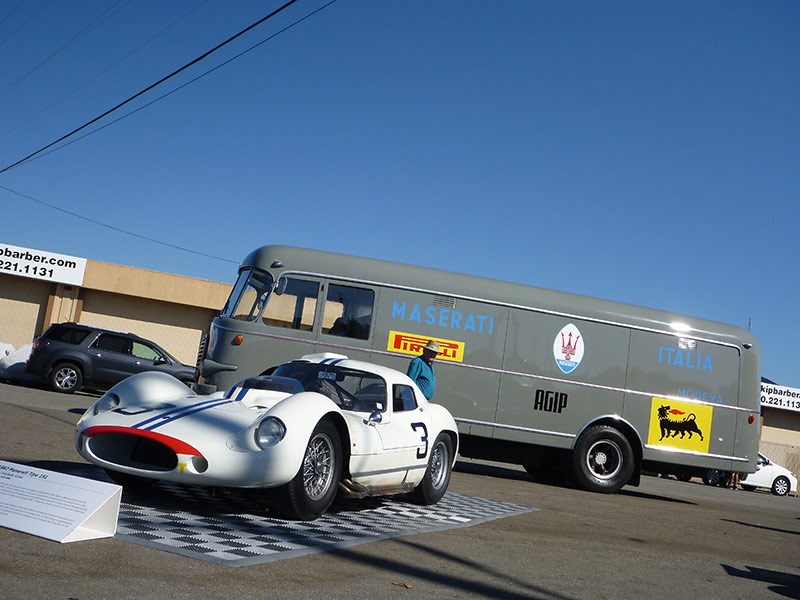 Laguna Seca's paddock area was like walking through motoring history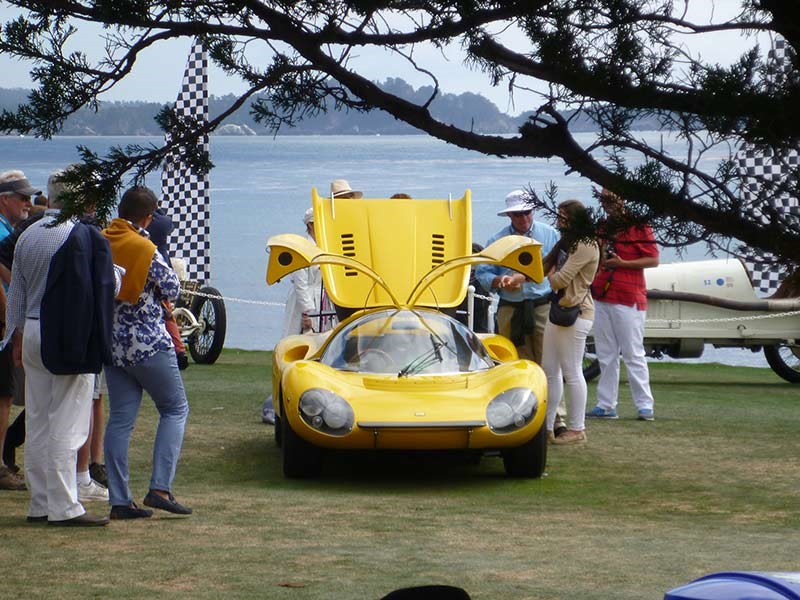 1967 Ferrari 206 Dino Competizione Pininfarina Coupe even had its portrait painted at one stage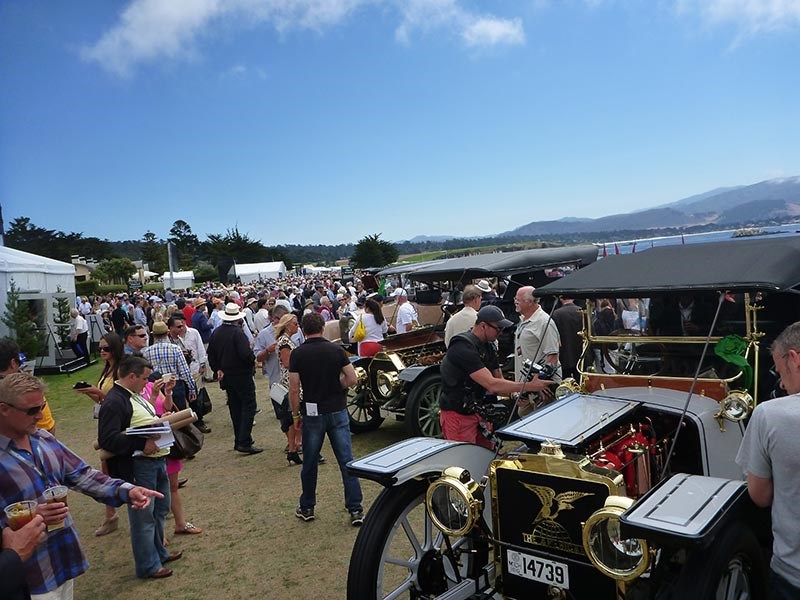 Pebble Beach Concours d'Elegance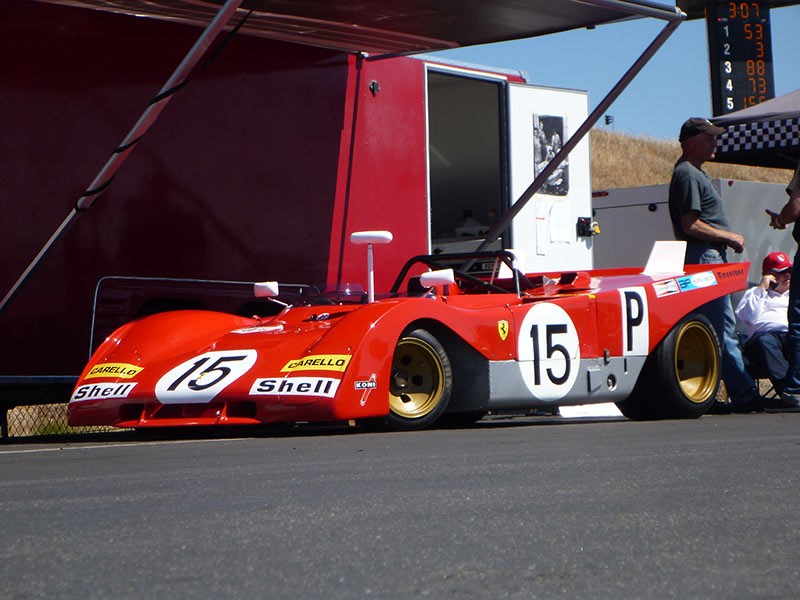 Monterey Car Week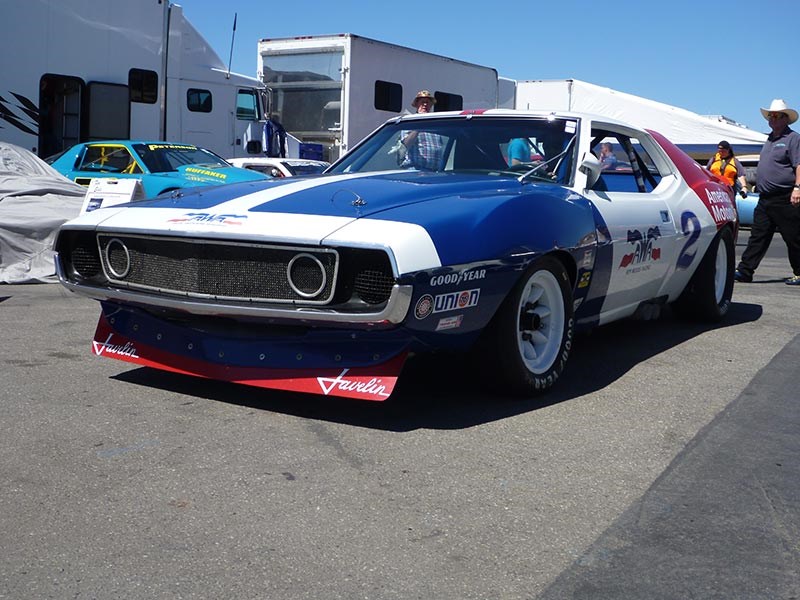 AMC Rambler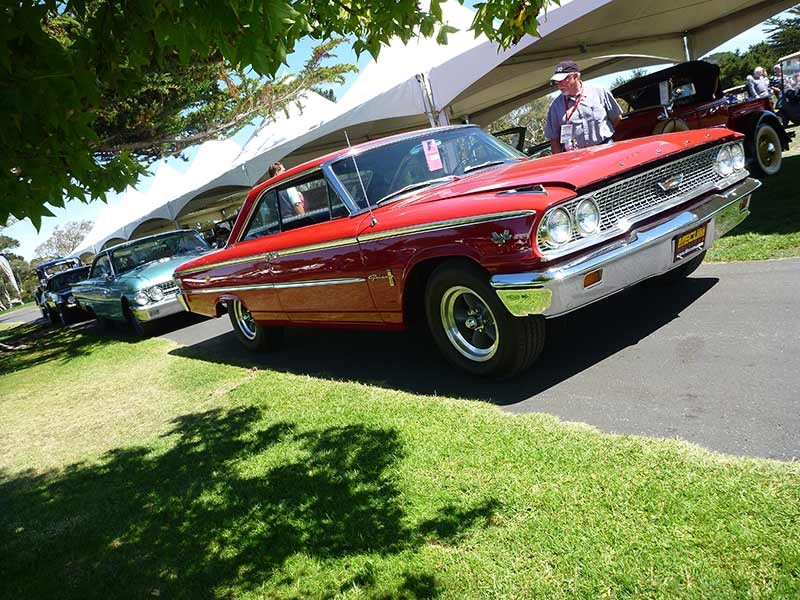 Monterey Car Week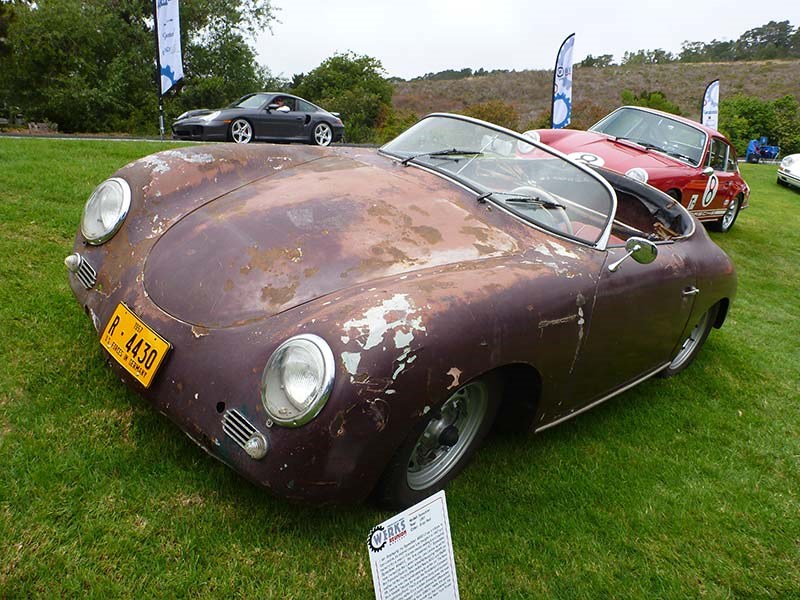 The Porsche Werks Reunion brought some rare metal into the public eye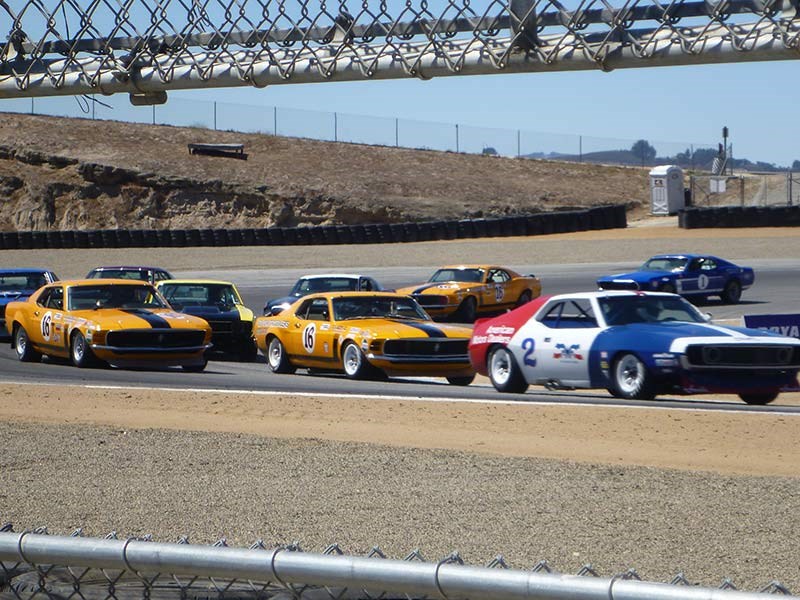 AMC leads a pair of Grabber Orange Boss Mustangs at Laguna Seca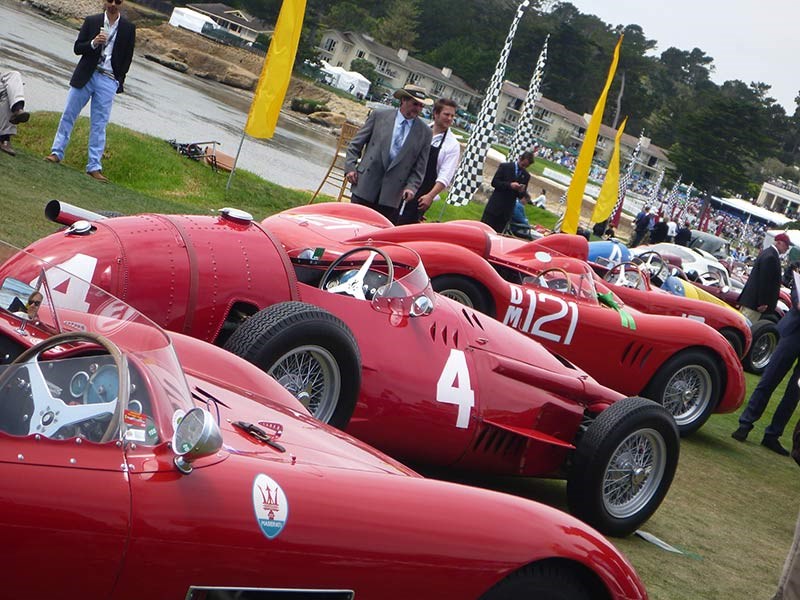 Some very expensive Italian racers including a glorious Maserati 250F Formula One car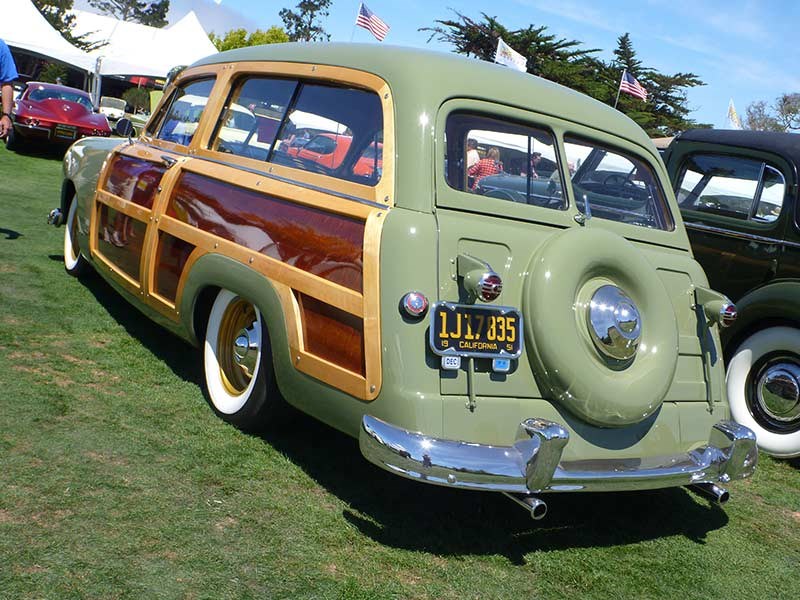 This green 1951 single-spinner Customline won a swathe of awards and was perfect to the finest detail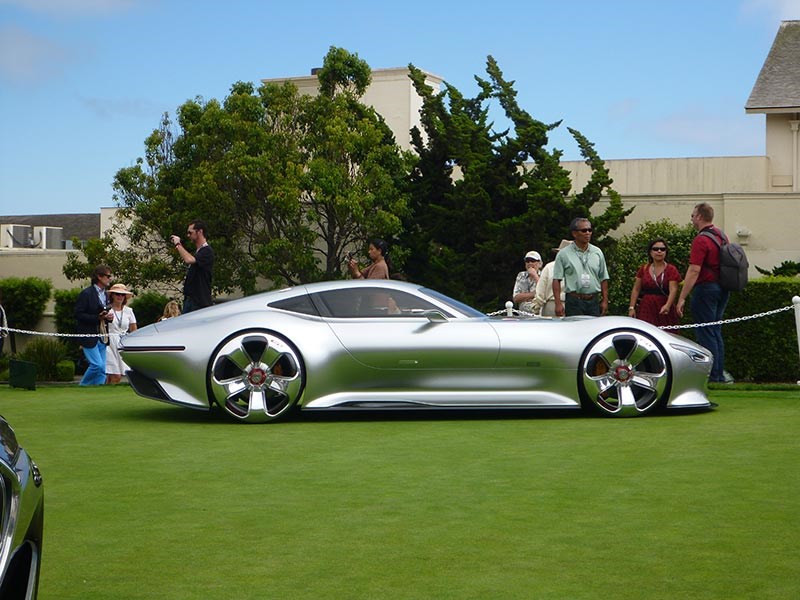 Mercedes and the Gran Tourismo 6 Playstation game spawned this eye-opening concept car

Wandering Monterey car week, the young-at-heart Bowden brothers were like kids in a really, really big candy store...
BOWDENS AT MONTEREY
When it comes to selling cars and car auctions in particular, few do it with the gargantuan figures and boisterous enthusiasm of North America. Although,
with only 828 cars sold on the Monterey Peninsula in mid-August, you would be within your rights not to make Monterey an "auction destination" as such. The
singular Mecum auction at Indianapolis in May put that number to shame. But hold on. The grand total of those 828 amasses to AUS$460million, or about US
$517grand per car. Now you might have an idea why Monterey car week, August 11-17, is one of the motoring bucket list events.
Combine those eye watering auction numbers, with the USA's most prestigious and longest running historic race meet, at the sublime Laguna Seca no less, and
the undisputed king of classic car shows – the Pebble Beach Concours d'Elegance – and you have yourself a week long frenzy of car gatherings that will test
the stamina of even the biggest and most octane starved fanatic.
On the 30th of June, 2014, news broke that Bonhams were going to auction off a Ferrari 250 GTO (chassis #3851) with no reserve. This instantly sent most
classic car buffs, the wealthiest especially, into frenzy. It had me texting my brother Dan, with plans of how we could get a sneaky USA trip in. Of
course, all in the name of work, dear. Brownie points docked and return tickets booked, we left on a direct flight from Brisbane to LA and eagerly shuffled
our way to the Hertz Hire depot at a busy LAX. Our Penske Hertz Mustang, a final year run-out model for the current platform, awaited us that had so much
power, we were amazed not to find a blower under the hood. With traditional black and gold Hertz stripes and every trick in the Ford Motorsports book
added, we set off in this epic, modern muscle car – if you're going to the USA anytime soon, book it. You will thank me for it.
Booting up the Pacific Coast Highway, between LA and San Francisco, is a stretch of road that leaves our beloved Great Ocean Road looking like just a "Good
Ocean Road". It is magnificent to both drive and soak up the scenery. On one side, pods of whales were getting athletic just out to sea, in front of us the
rumbling Penske Mustang soaked up the twisty tarmac and did away with the long straights. Arriving at Carmel, an extremely pretty and well-to-do beach side
village south of Monterey, we located our hire house and caught up with some old friends for a beer.
The first official event of note in the Monterey week is Tuesday's Carmel Concours by the Sea. It is actually my favourite car show of the week due to the
classy, yet casual atmosphere and broad diversity of marques and classes (although personal preference is to see them at speed). They always have multiple
purebred race cars driven the 20 kilometres from Laguna Seca to the event, slicks, dump pipes and all, which is a huge novelty when they all leave en
masse.
For the next five days, every hour of every day and well into the night, there is a classic or modern supercar event going on, to suit all tastes and
budgets. Russo and Steel, Rick Cole, Mecum, RM and Bonhams auction houses were all flogging immaculate hardware left right and centre. There's a motoring
film and arts festival, the Werks Reunion Porsche side show, the Italian Stampede (basically an excuse to go for a blast in an Italian supercar) and a
Ferrari romp, and even a cocktail function to soothe the fevered high-brow. Trying to fit everything in is a folly, something you will finally concede,
when you fall in an exhausted, brain-fried heap, with still two more days to go. Picking and choosing your favourite dream purchases through the six, world
class auction venues is a great time filler, however the eye watering prices will either depress you, or make you realise how well we have it back home.
There are only two must-do side shows of the whole week. The first being the reason the week exists: the Rolex Monterey Motorsports Reunion at Laguna Seca.
Strolling through the pits on Thursday and Friday, during practice and qualifying is a near-religious experience for any motorsport enthusiast, but the
racing on Saturday and Sunday is other-worldly. If you can get a shady viewing spot, up near the world famous "corkscrew" corner, which happens to be near
the craft beer tent mind you, then you're in for one of the greatest spectating experiences of your life. The second and final must-do is the Pebble Beach
Concours d'Elegance on the Sunday. The US$300 entry fee is not much fun, but the combination of helping a good cause (all profits go to charity) and the
mind-blowing quality of cars, softens the blow quickly and significantly. Smart players get there at dawn, to watch the cars arriving through the swirling
mist – it is quite a surreal moment – then enjoy a few hours strolling through the stunning line-up, before heading out to watch the final day's racing at
Laguna Seca, just 20 minutes away.  You will sleep well that night!
Those of you with petrol in the veins, I strongly encourage you: tick Monterey car week off your bucket list. We wrapped up our trip with a quick visit to
Yosemite and Sequoia National Parks, both just a few hours' drive away.
The Penske Hertz added some raucous fun to the trip: nature can make some incredible vistas, but compared to the rump of a muscle car? God Bless America!
Unique Cars magazine Value Guides
Sell your car for free right here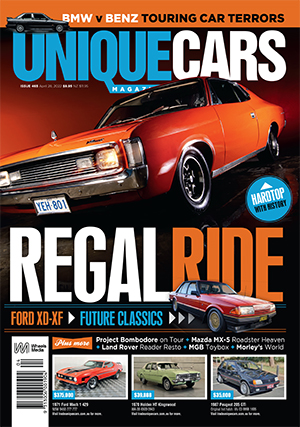 SUBSCRIBE TO UNIQUE CARS MAGAZINE
Get your monthly fix of news, reviews and stories on the greatest cars and minds in the automotive world.
Subscribe