1000 Miglia (Mille Miglia) 2013
---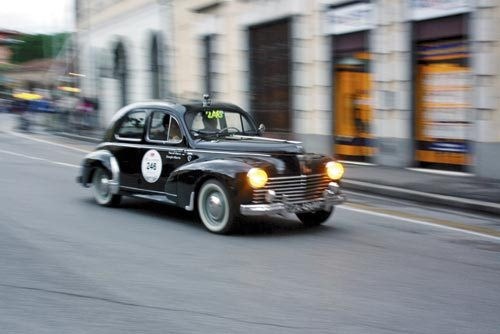 1000 Miglia (Mille Miglia)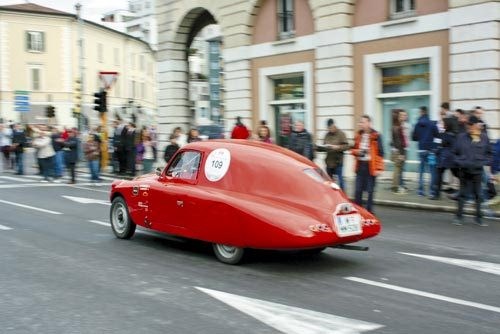 1000 Miglia (Mille Miglia)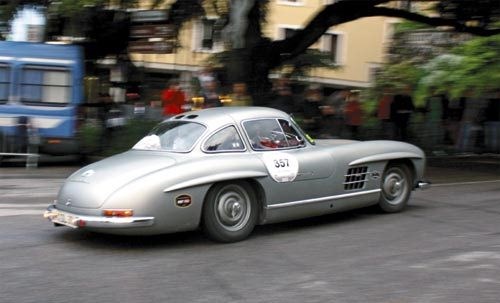 1000 Miglia (Mille Miglia)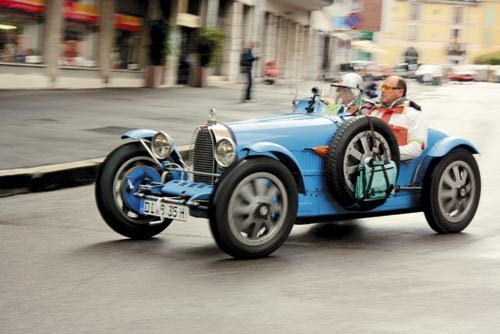 1000 Miglia (Mille Miglia)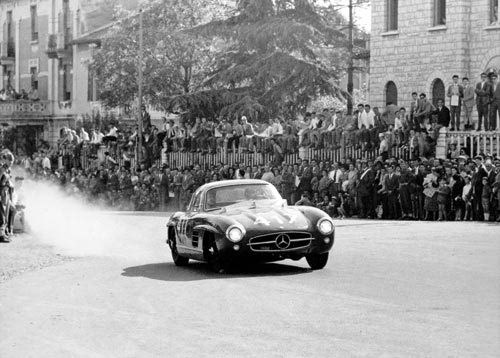 1000 Miglia (Mille Miglia)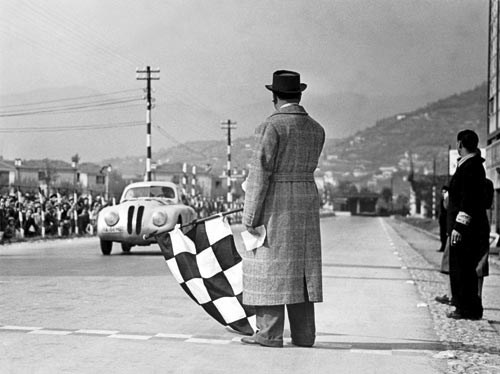 1000 Miglia (Mille Miglia)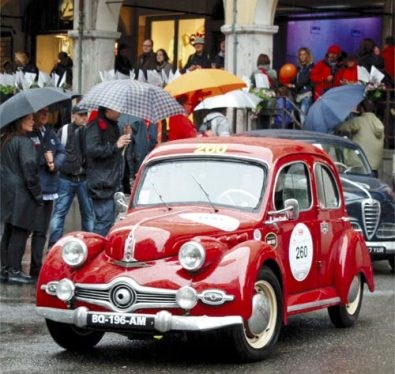 1000 Miglia (Mille Miglia)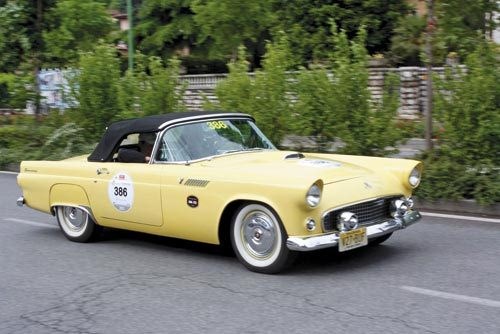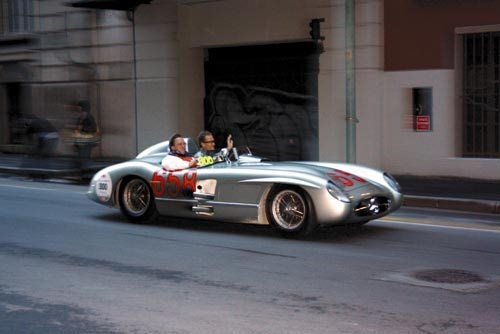 1000 Miglia (Mille Miglia)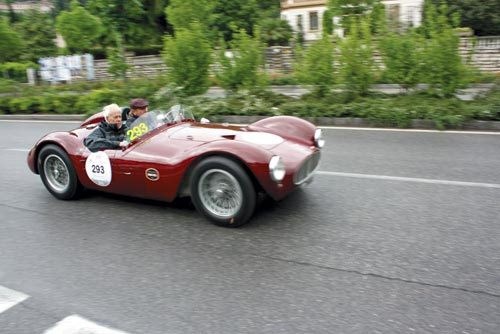 1000 Miglia (Mille Miglia)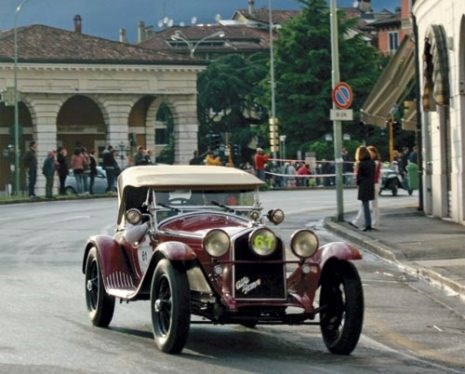 1000 Miglia (Mille Miglia)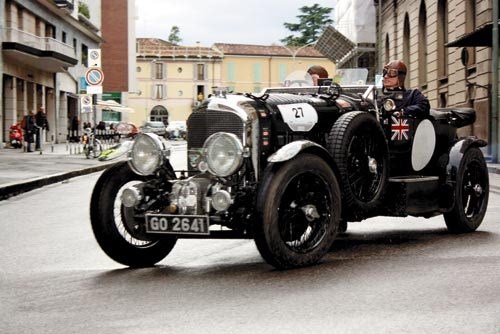 1000 Miglia (Mille Miglia)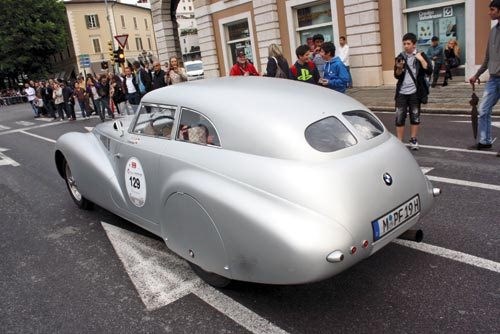 1000 Miglia (Mille Miglia)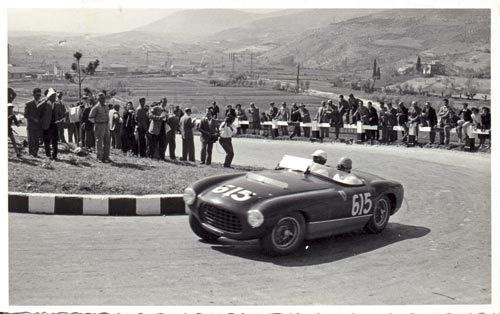 1000 Miglia (Mille Miglia)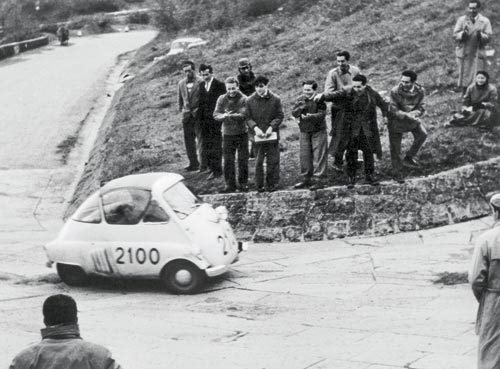 1000 Miglia (Mille Miglia)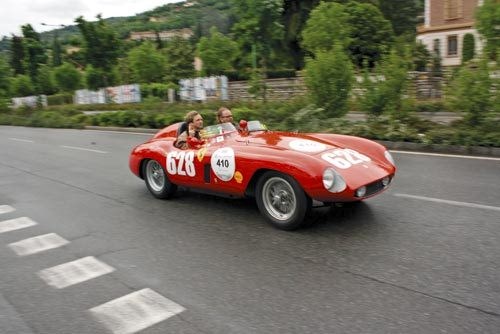 1000 Miglia (Mille Miglia)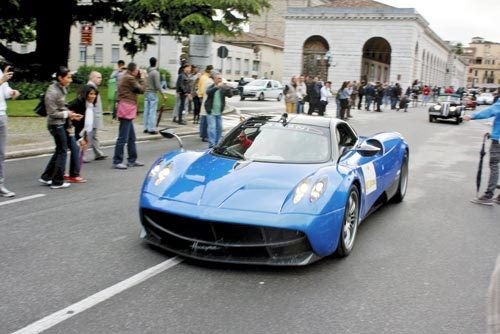 1000 Miglia (Mille Miglia)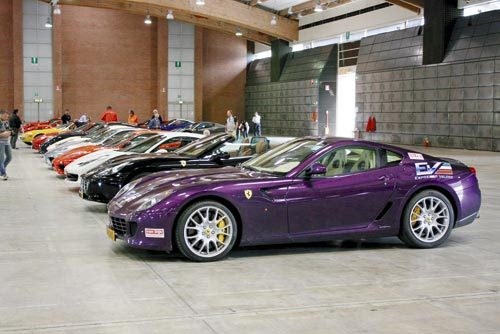 1000 Miglia (Mille Miglia)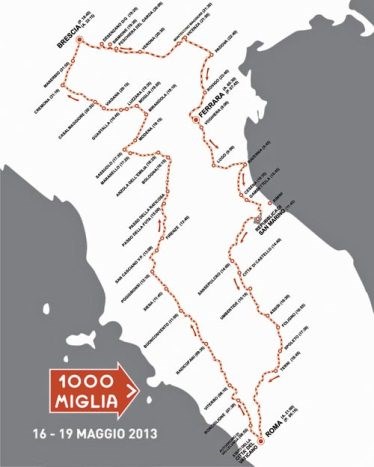 1000 Miglia (Mille Miglia)

Historic road race brings stars and classic cars back to the streets of Italy...
1000 Miglia
 Which international car event was first run 86 years ago and now attracts over a million spectators, luring many celebrity participants? What spans over 1600 kilometres and has had the world's greatest drivers compete, along with hundreds of millions of dollars' worth of the world's greatest classic cars?
We're talking about Italy's Mille Miglia. Some Australian enthusiasts know it, a few have seen it and a small number have competed. In short, it's been the world's greatest road race since 1927.
Back when the Mille Miglia (Italian for '1000 Miles') began, the roads were unsealed, unlit and rough. The race began in the pretty town of Brescia, in Northern Italy, following a clockwise loop down to Rome, then back to Brescia. It was a long, tough challenge by any standards.
From the beginning, the Mille Miglia caught the imagination of racers, car makers, the public and media alike and it quickly became known as Europe's greatest endurance event.
In the early years cars took arpproximately six hours to complete the route. Crews left Brescia at one minute intervals, with the slower cars starting first to keep the field compacted.
The fastest time was set in 1955 by Stirling Moss in a factory-entered Mercedes-Benz 300SLR with motoring journalism royalty, Denis Jenkinson, co-driving. They took 10 hours, seven minutes and 48 seconds, averaging 157.65km/h on closed public roads.
This feat was never bettered. They'd driven the course six times prior and Jenkinson had invented a system of route notes on a scroll, kept on his lap, which he would signal to Moss as they progressed.
The course varied slightly over the years, but always started and finished in Brescia, with Rome usually the southern-most destination. Remarkably, from 1953 to 1957 the race was a round of the World Sports Car Championship.
By its nature, accidents regularly saw competitors and spectators coming to grief. The event was stopped in 1938 after several spectators were killed, but restarted two years later as the 'Gran Premio Brescia delle Mille Miglia'. It used a revised course of approximately 100 kilometres, to be lapped nine times – not 1000 miles, but better than nothing.
It soon returned to the original format, but in 1957 the Ferrari of Alfonso de Portago and co-driver Edmund Nelson blew a tyre and went off the road, killing themselves and nine spectators (including five children). The last 'original' Mille Miglia had been run, replaced by a non-competitive edition from 1958-1961.
After a dormant period, the Automobile Club of Brescia reinvented the Mille Miglia as a historic event. In 1977 a new Mille Miglia took place, and then in 1982 a more competitive event rekindled the enthusiasm of the original race.
Only cars of the same model as those entered in the original 1927-1957 races were eligible to compete. The route was much the same, though two overnight stops made an easier task of it. As a timed run it was competitive, the Italian Police always encouraging with an excited "Avanti, Avanti!"
And so it is today. In 2013 vast crowds gather to cheer the cars on, a TV station televises the entire event and towns make huge receptions for the crews. And the entries, well, that's a story in itself.
Remarkably, 81 of this year's cars competed in the original 1927-1957 Mille Miglia. This year's field included cars from all over Europe, plus entries from as far away as South Africa, USA, Argentina, Canada, New Zealand, Singapore, Kuwait, Russia, Japan, Israel and Australia.
The eligibility for entries was opened up this year to include a new category, for cars similar to those in the original event. Among the record 422 entries there were 17 Bugattis, 23 Ferraris, 20 Aston Martins, 22 Mercedes Gullwings and much more.
Mercedes-Benz put ex-F1 ace David Coulthard in Fangio's 300 SLR, which finished second in 1955. F1 safety car driver Bernd Maylander, former F1 drivers Karl Wendlinger and Jochen Mass plus American racing legend Roger Penske each entered in Mercedes 300SLs.
BMW also supported the event with Lord Sebastian Coe behind the wheel of a 328. BMW also entered the BMW 328 Coupé Touring with which Baron Fritz Huschke von Hanstein won the 1940 Mille Miglia.
Jaguar entered a trio of XK120s driven by Olympian Sir Chris Hoy and four-time Le Mans winner Andy Wallace, actor Daniel Day Lewis, and model David Gandy partnering Yasmin Le Bon.
Le Mans legend Hans-Joachim Stuck shared a Porsche 356 with Porsche's head of PR, Hans-Gerd Bode.
Fiat Group Automobiles entered cars from their different marques, among them a 1935 Alfa Romeo 6C 2300 which used to be driven by Benito Mussolini. Italian fashion designer Stefano Ricci drove a 1953 Lancia Aurelia B20GT. Andrea Zagato, from the famous Italian coach-building family, drove a 1957 Alfa Romeo 1900 SSZ Zagato (naturally).
Manufacturer entries were also received from Aston Martin, Bentley and Bugatti.
While there are celebrities, famous drivers and staggeringly important cars, the event is also open to the everyday cars which competed in the past. So a few Fiat 1100s, a Volkswagen, some quirky Panhards and several one-off Fiat-based 'etceterini' specials also participate with relish.
Held in springtime, there's a saying that "It always rains on the Mille Miglia – somewhere" and this year it rained plenty, making it especially tough on crews in open cars. But with such a strong feeling of being a part of something special, nobody packed up and went home because of the rain.
Visiting Brescia before the start is a must. All day the cars fill the streets and piazzas of Brescia, crews and spectators wandering amongst the array of machinery. The start is at night, near the outskirts of town, but offers a chance to not only to see cars leave the start ramp, but hurtle through the nearby streets.
You can go to any of the 196 towns the Mille Miglia goes through and watch 422 fabulous cars going through – and not dawdling either. Barriers? None. Police? Yes, they cheer the drivers on, just like in the old days.
THE AUSSIES
It's unusual to see more than one Australian entry, but this year broke all records: Western Australia's Peter and Robin Briggs entered their ex-factory team Mille Miglia 1934 MG K3 Magnette,and fellow West Australian Alan Tribe's fabulous 1954 Maserati A6GCS was shipped from the US.
Victorian crew David Reidie and Leigh Colbert drove a 1954 Fiat 8V Zagato, Brendan Quinn and Peter Strauss entered a 1953 Aston Martin DB2 Vantage and motoring journalists Michael Taylor and Greg Kable shared the Alfa Romeo 2000 Sportivo owned by the Alfa museum.
Australian co-driver, Joanne Lambert-Smith, was on board a 1948 Healey Elliott, which competed in the Mille Miglia when new and Swiss-based Aussie Darren Morcombe entered a 1951 Ermini 1100 Siluro.
The Briggs' had competed several times before in a Ferrari 195S, coming eleventh outright in 1984. "We brought the MG back to Italy for the first time since it competed 80 years ago" enthused Peter. "It rained like hell, but I was on a high the whole time. The Mille Miglia grabs you like that. We drove for seven hours, with battery problems the first night, arriving at 2.30am, then had to find our way to the hotel in the rain".
David Reidie's Fiat 8V Zagato has competed for the last four years – plus when it was new. "The first time, I was blown away by the whole thing, but after that the competitive part of me took over and we've tried to go well with the scoring.
"We came 85th this year, starting to get up to the pointy end [but] you're working awfully hard to achieve times though." Reidie explained. "About half the field is competitive and half are there just to experience the authentic Italian feel of the event."
Alan Tribe in the 1954 Maserati was surprised what a full-on event it was, but had the benefit of a nine-time Mille Miglia veteran, American Craig Davis, as his co-driver.
If you've got an eligible car, there's absolutely no better way to enjoy it than to actually compete – go to the Mille Miglia website (www.1000miglia.eu) and get the ball rolling.
*****
More reviews:
> Mercedes-Benz at 2013 Mille Miglia review here
> Past blast: 1933 MG K3 Magnette review here
Unique Cars magazine Value Guides
Sell your car for free right here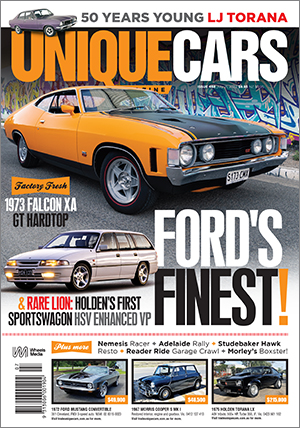 SUBSCRIBE TO UNIQUE CARS MAGAZINE
Get your monthly fix of news, reviews and stories on the greatest cars and minds in the automotive world.
Subscribe