Ballarat swap meet
---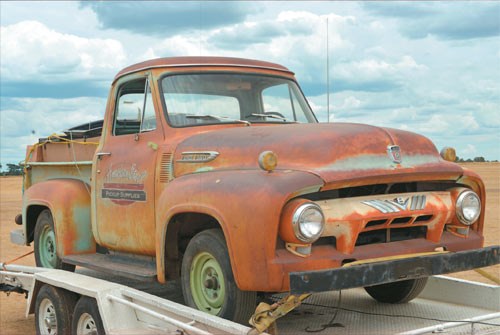 Ballarat swap meet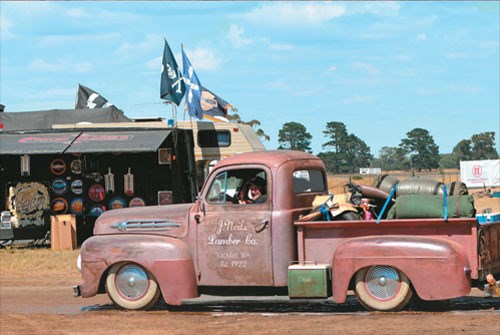 Ballarat swap meet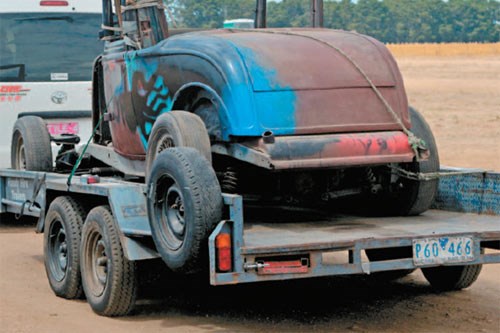 Ballarat swap meet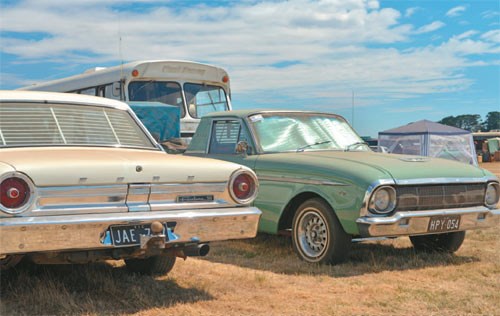 Ballarat swap meet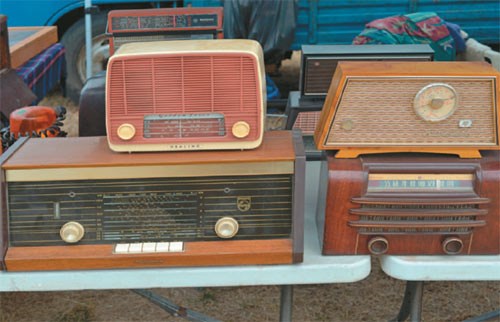 Ballarat swap meet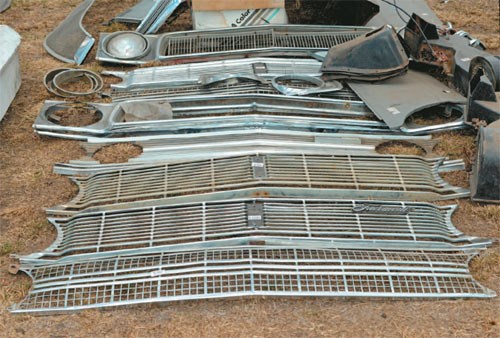 Ballarat swap meet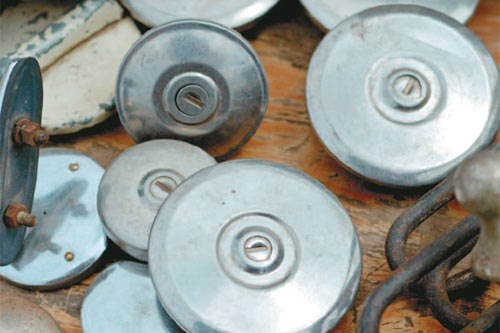 Ballarat swap meet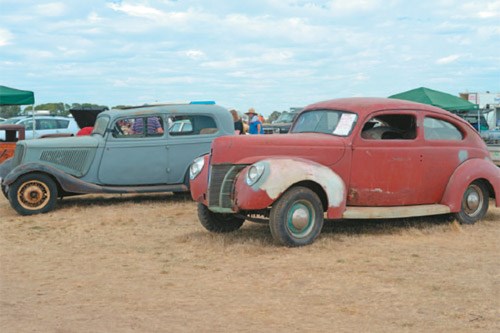 Ballarat swap meet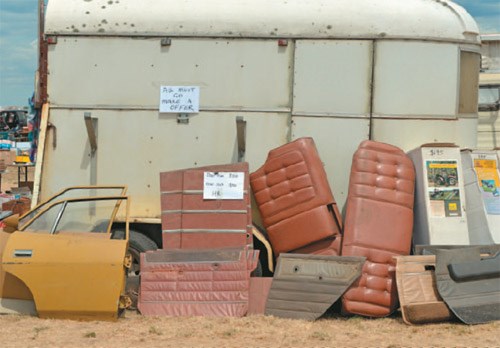 Ballarat swap meet

A 68-acre motoring mecca, the Southern Hemisphere's largest swap meet remains a family affair
Ballarat swap meet 2013
Cries of 'Eureka' can be heard across the diggings as thousands of bargain hunters descend on an iconic automotive event - the Ballarat swap meet...
After the Gold Rush
It's been billed the largest swap meet in the Southern Hemisphere, and resembles the Woodstock of trash 'n' treasures. Held each February in Victoria, the Ballarat swap meet is a sea of tents, campervans and motorhomes sprawled across 68 acres of vast, brown farming land.
Previously known as The Great Southern Swap Meet, the massive motoring flea market almost died two years ago after a dispute between its founder, Trevor Wolstenholme, and the local council. The event was put out to tender and the city's seven Rotary clubs banded together to win the right to host it. This year's meet was the second under new management.
So, on a scorching Victorian weekend in late February, 2300 sites buzzed as thousands of buyers and gawkers tramped the swap meet's streets (yes, it has its own street system with signposts) and vendors laid out a diverse range of collectable wares. The emphasis, however, is still largely on automotive parts and accessories and even entire cars.
"Full-time volunteer" and Rotarian, Claire Bennett, along with her husband and Ballarat Light Car Club member, Mark, manage the event and emphasise the importance for Ballarat that it continues.
"There was a lot of devastation after the event was cancelled and I don't think the council realised what a big event this was," Bennett says. "It flew under the radar as a tourism event.
"Trevor left an amazing legacy for Ballarat and we respect what he has done (but) the council thought Rotary running the event was a fantastic idea as it would be a community-minded event and profits would go back into the community.
"It was too big to let go and as soon as word got out that it was back on, word it spread like wildfire."
Bennett and the executive committee, had just 10 weeks to organise the 2012 event. Rotary invested heavily in improving run-down infrastructure (installing large portable toilet and shower blocks) and new public safety regulations brought increased overheads.
Not all were happy about changes introduced by new management, however, including a $10 site price rise and new trading days in particular.
Set-up days have traditionally taken place on Thursdays with Fridays and Saturdays left for trading, leaving Sundays clear for interstate vendors to travel home. In a bid to increase patronage, however, the schedule was changed to Friday setup and sell on Saturday and Sunday, but many site holders had packed up before Sunday's official closing time.
"A Friday/Saturday event suits them but it doesn't suit the public," Bennett says. "Sunday is quieter and we're working on a marketing strategy to get more people out here on a Sunday. Just a show 'n' shine is not enough."
To the casual collector wandering the 'streets' and picking through tonnes of motoring memorabilia, car parts, and bits 'n' bobs, none of these wrangles behind the scenes were apparent and the event proved a huge success.
What people collect and buy is amazing in itself. A guy in a cool, rusted Ford pick-up he'd recently imported from the US who was on the hunt for original metal Eskys (he already has 75) whispers that the yellow ones are the rarest. He left with a few more of Australia's legendary coolers.
Standing by the main road you could watch trailers being towed home loaded with anything from rusted flathead V8s to a complete 1934 Nash.
Every site holder has a story to tell.
Some look like they'd just emerged from a cave with everything they'd hoarded for the last 20 years while others are slick professional touring vendors, operating out of converted buses or large trailers. Some don't even have a card table to display their offerings, opting for an old suitcase, a plastic sheet on the parched grass, or even the bare earth itself.
We come across Jeff Cumming leaning against a huge V12 Rolls-Royce Meteor tank engine he's selling for $10,000. Three generations of Cummings are here, including Jeff's mother selling the last of her late husband's artifacts (he had been a restorer of high-end cars) including a pair of huge 1920s Cadillac headlamps while Jeff's children had set up shop, carrying on the tradition.
"I've been coming to Ballarat for five years, it's the big one to come to; it's fantastic," says Jeff, a farmer and fencing contractor. "I'm a member of the South Western Restoration Group and we're into anything and everything that's old and interesting. I'm into Jelbart stationary engines, which are early two-stroke engines that were made in Ballarat." Cumming is not one of the new management's naysayers.
"The Rotary Club and committee have done a fantastic job," he says. "Because they've opened it up more and it's not just car parts but other bric-a-brac for ladies and kids (to trade). There's been a big response and when you get them involved it becomes a family affair."
We ask Jeff the $64,000 question: as a lifelong collector, has he bought more at the swap meet than he's sold? "I think I've bought more this year but we had a big year last year," he grins.
Unique Cars magazine Value Guides
Sell your car for free right here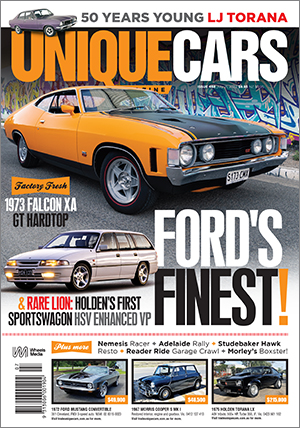 SUBSCRIBE TO UNIQUE CARS MAGAZINE
Get your monthly fix of news, reviews and stories on the greatest cars and minds in the automotive world.
Subscribe