Gasolene Muscle Car Expo 2013, Melbourne Australia
---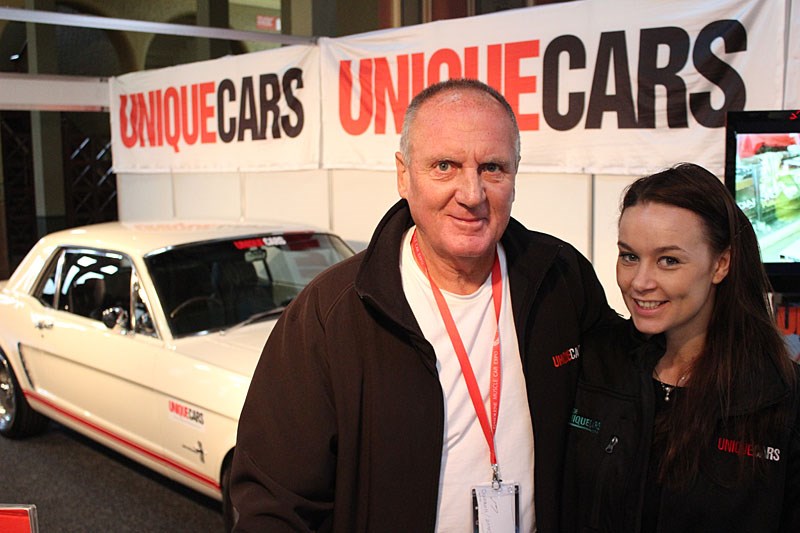 Uncle Phil and friend with the Unique Cars magazine Project Mustang, built by Classic Speed.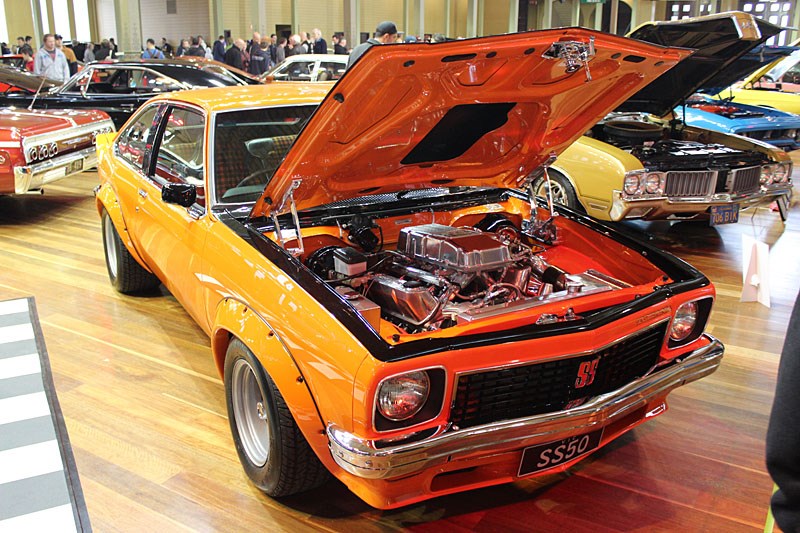 This highly modified Torana was an attention-grabber.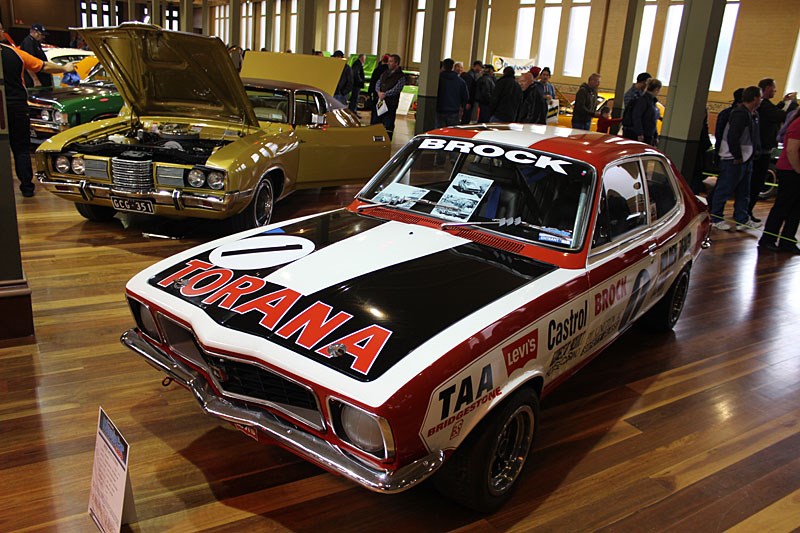 So too was this early Brock race car.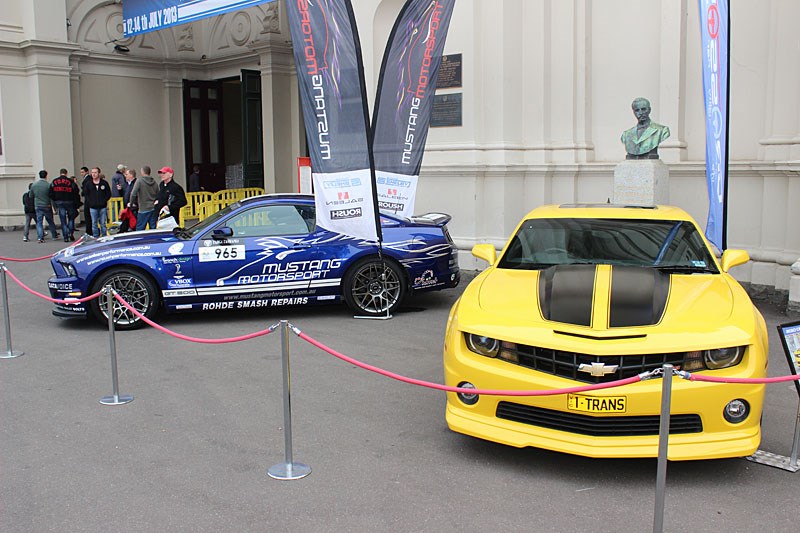 Mustang Motorsport dominated the entrance of the show.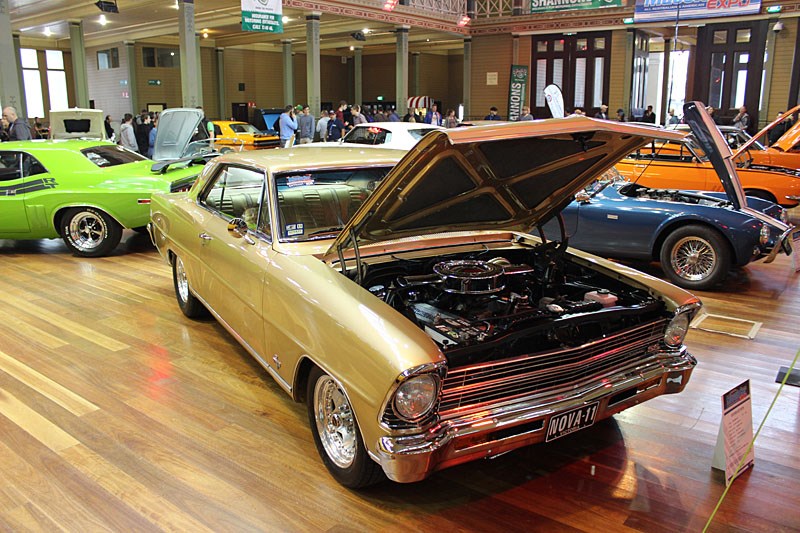 Chev Novas might be getting a little local traction.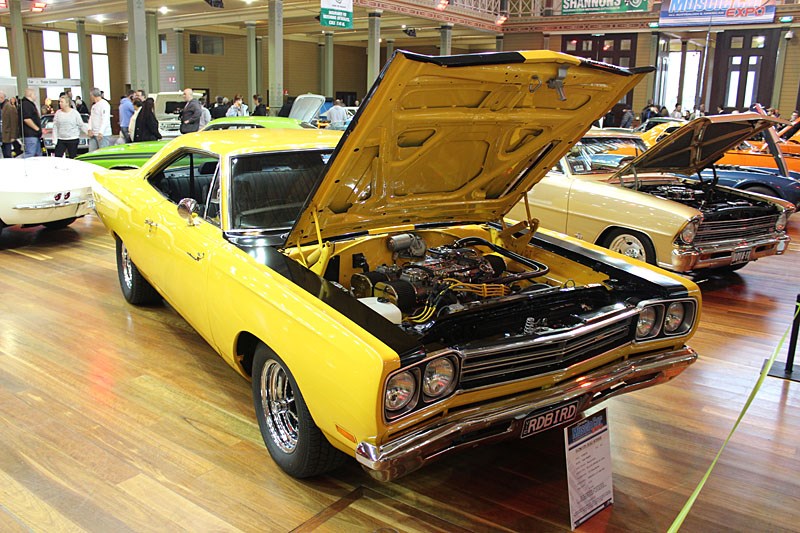 There was no missing this Plymouth Road Runner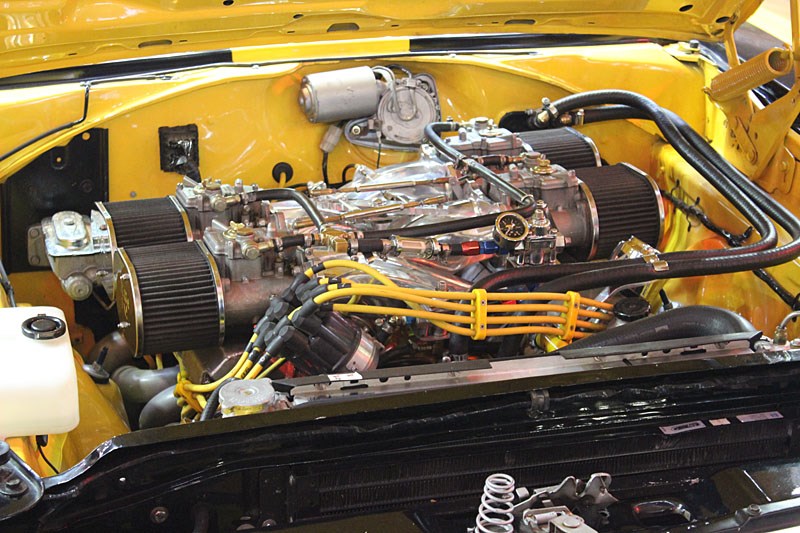 Nice engine - might be a bit of a handful to tune!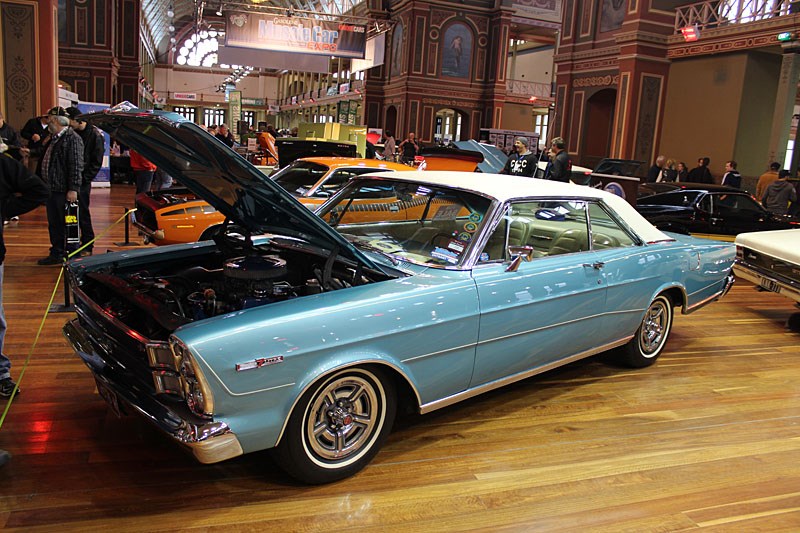 This Galaxie two-door was up for sale.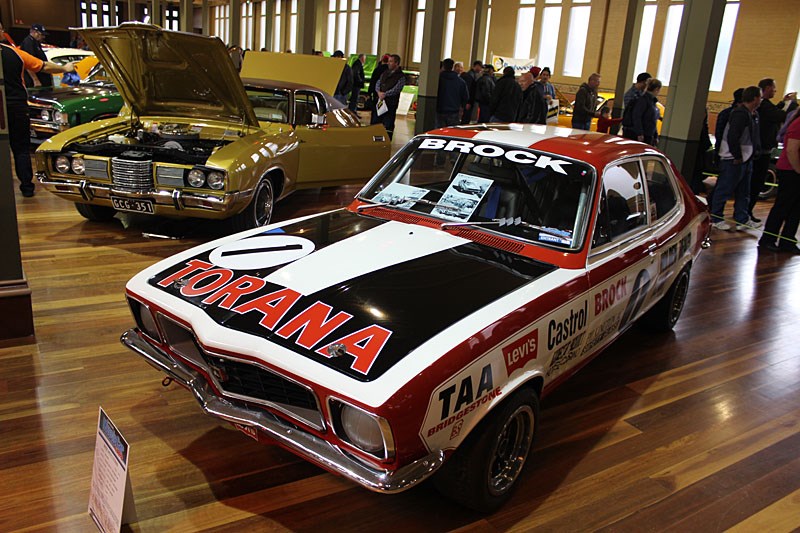 This early Brock Torana is dwarfed by the Ford behind.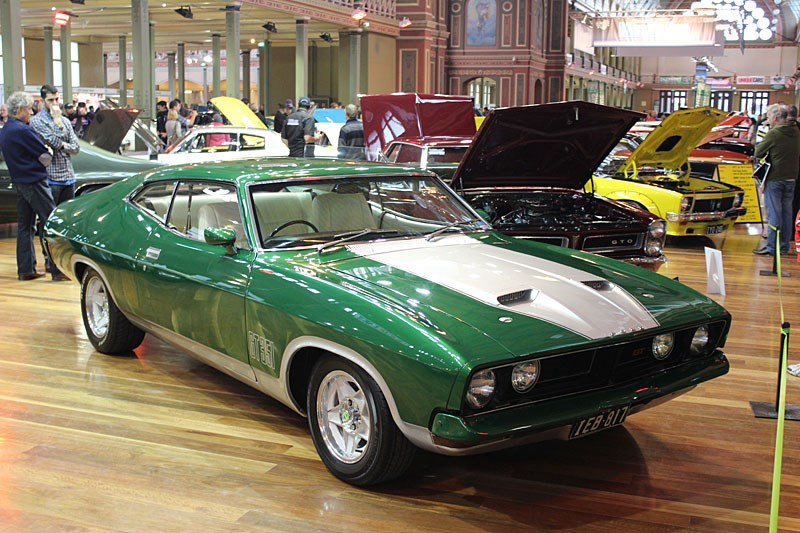 This Falcon coupe was beautifully presented.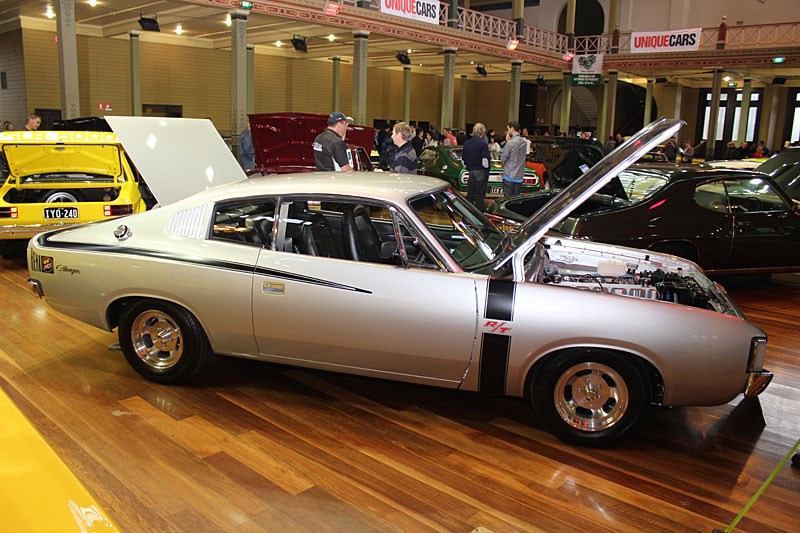 There was a good number of Chargers on display - mostly tidy examples like this.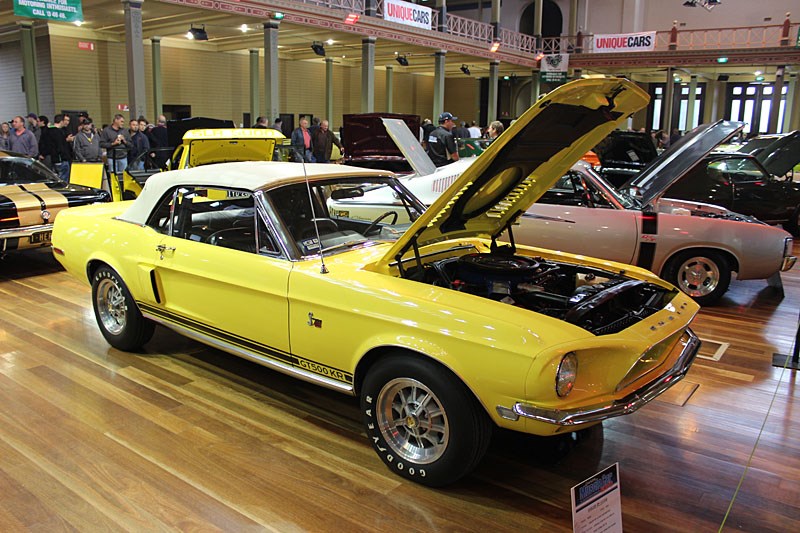 Shelby Mustangs of various sorts were there in numbers.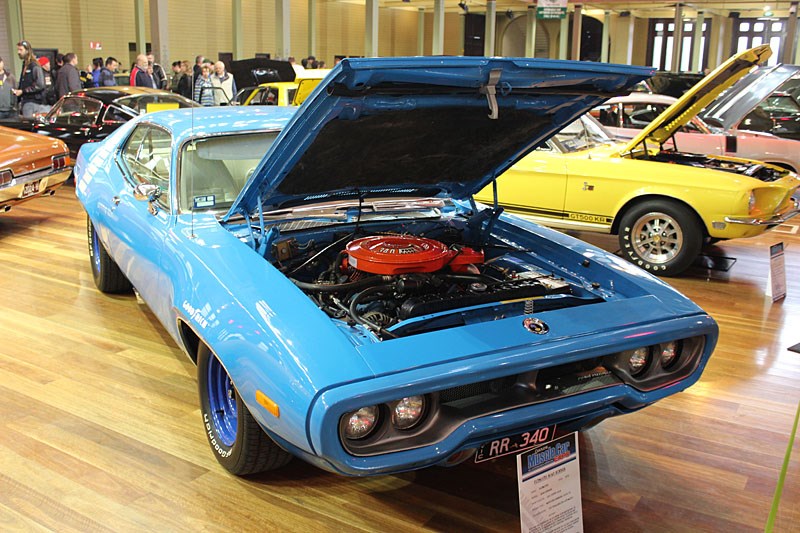 Plymouth Road Runners could never be accused of being too subtle...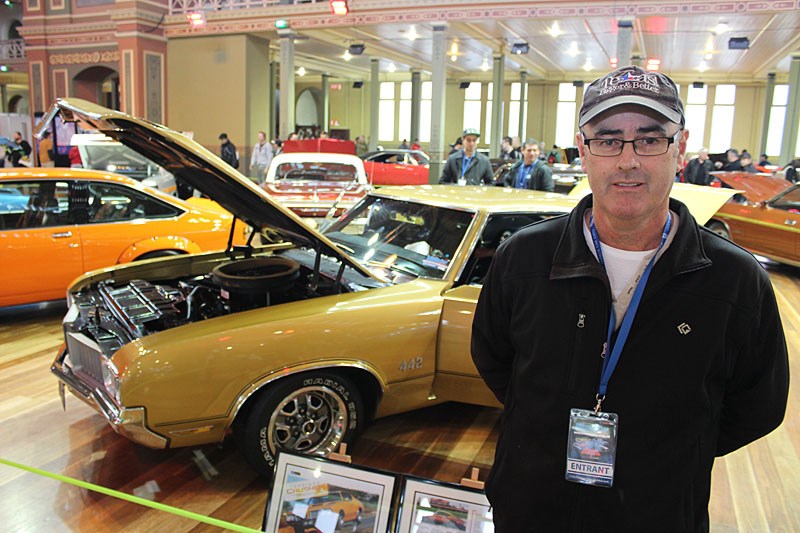 Peter and his Oldsmobile 442 have featured in Unique Cars magazine.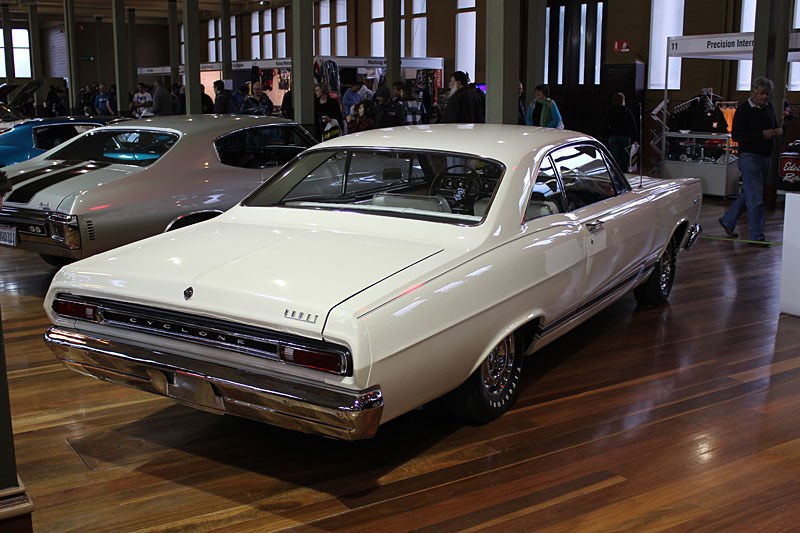 You don't see many Mercury Cyclones.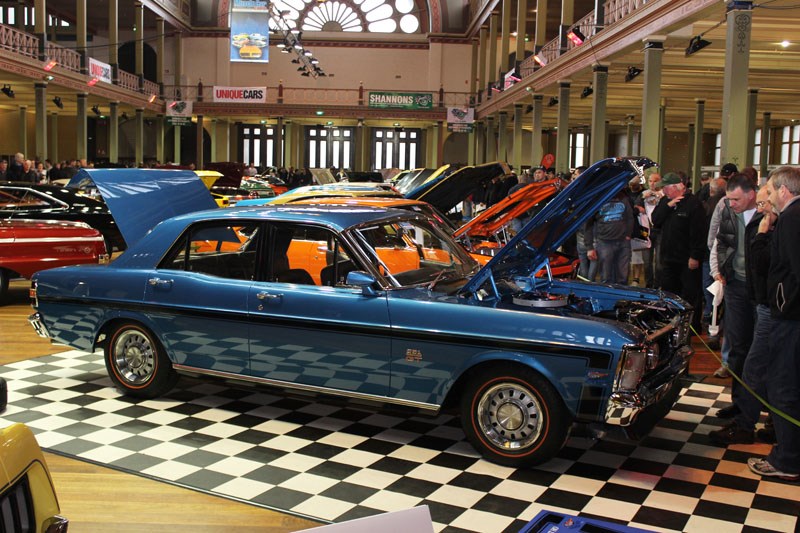 GT Falcons always attract plenty of attention.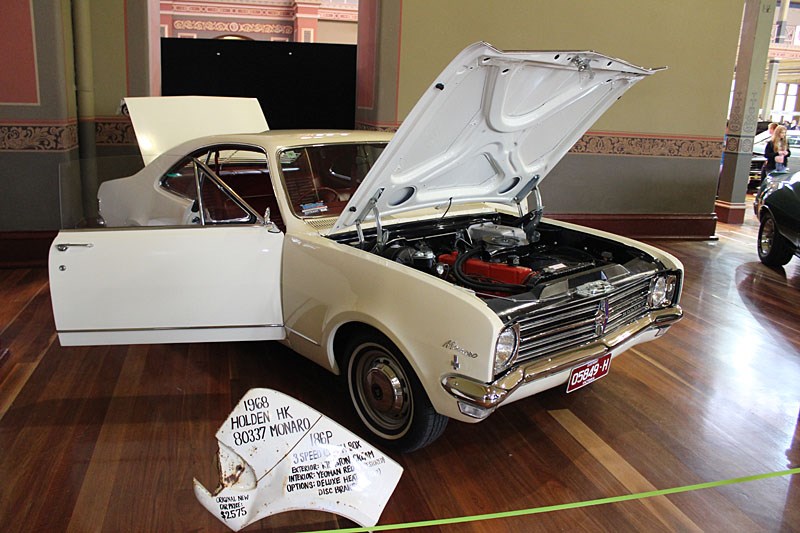 A nicely presented HK Monaro.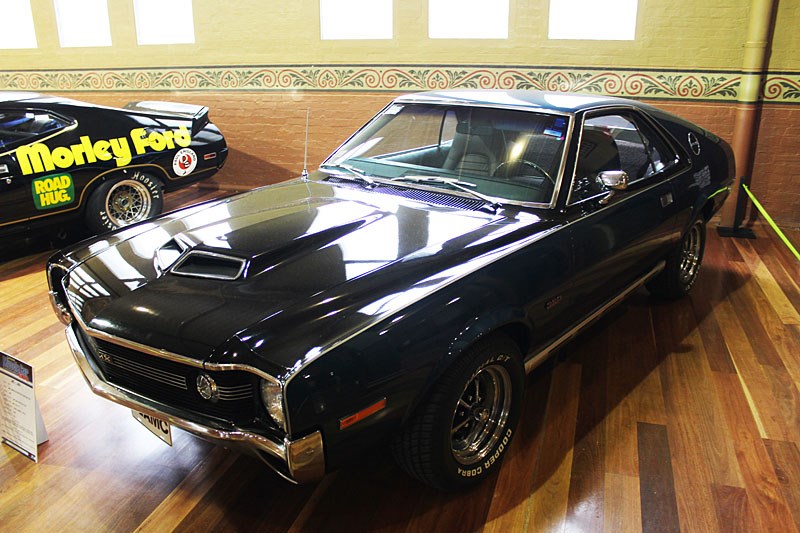 AMC Javelins were well represented.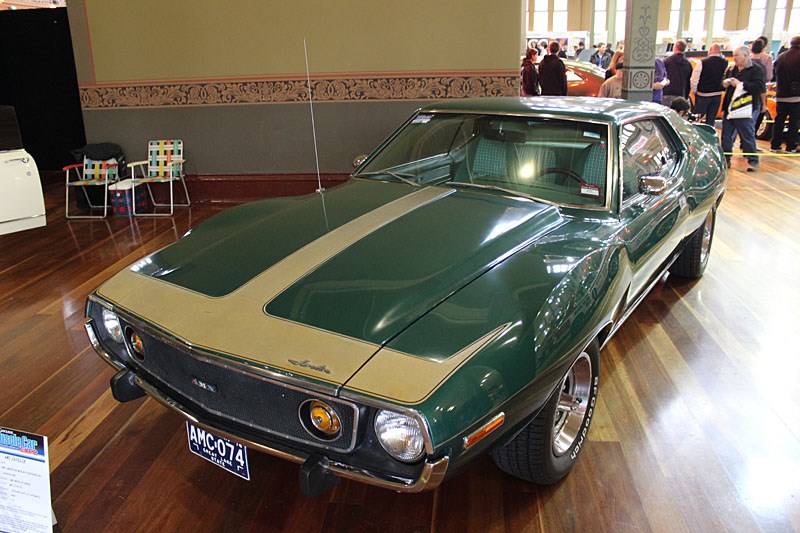 Another Javelin - they seem to age well.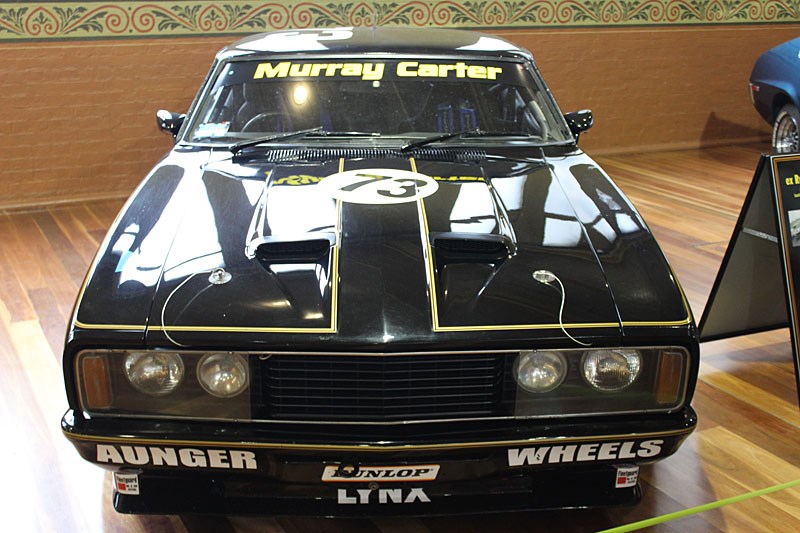 Murray Carter race car looks tough.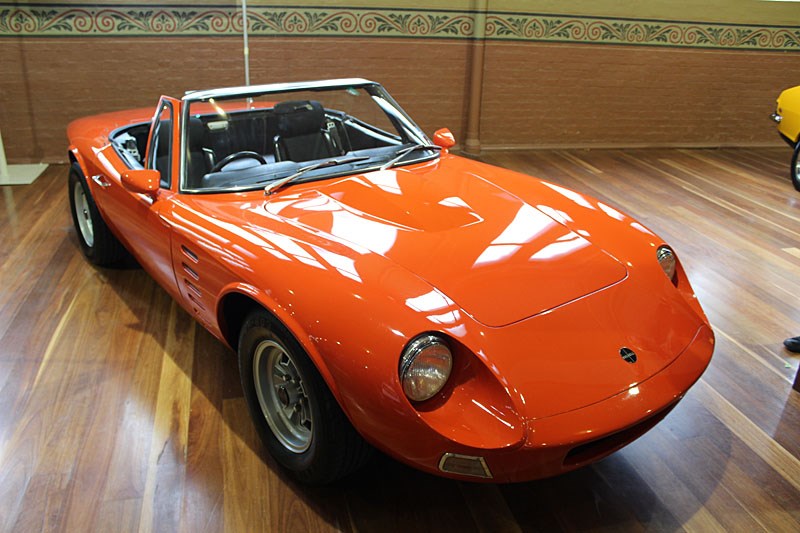 This Bolwell Nagari looked petite beside most of the other displays.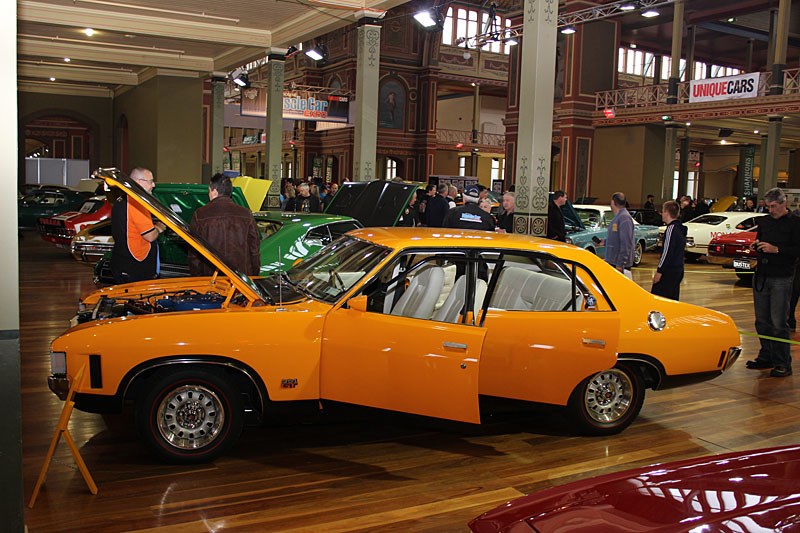 Looks good, doesn't it? This Falcon proves seventies colours can look great.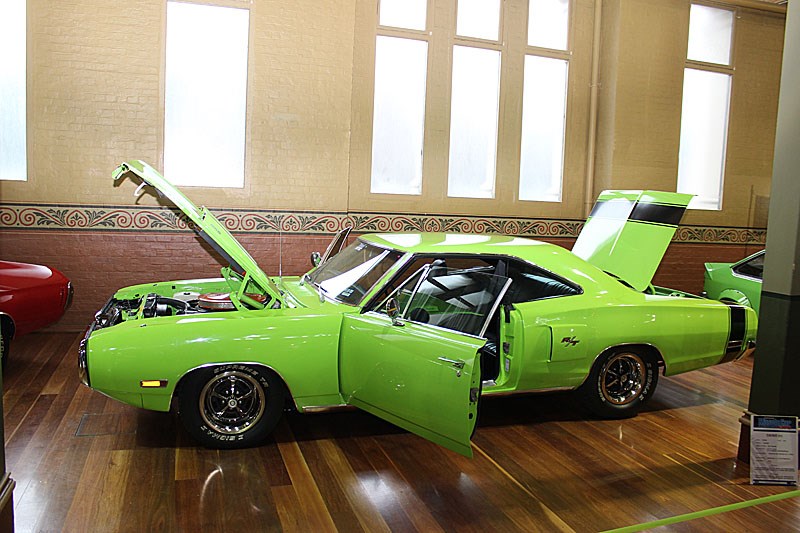 There was no missing this Dodge Coronet 442.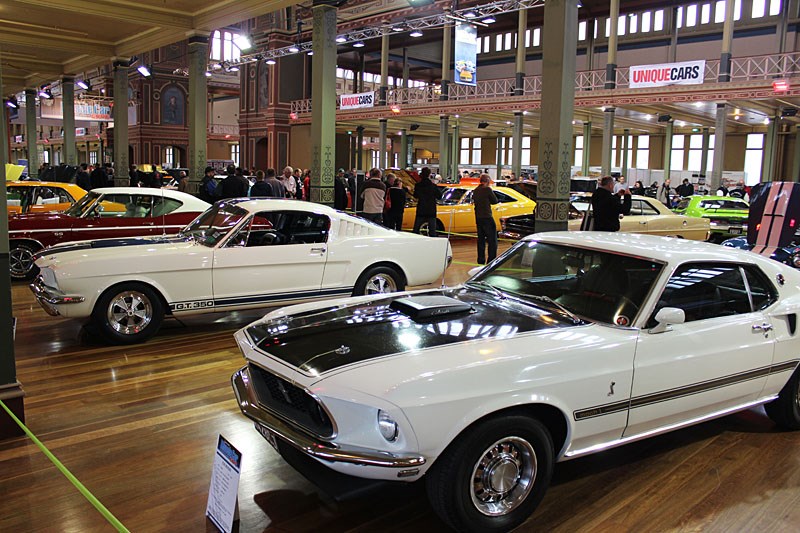 There were Mustangs aplenty.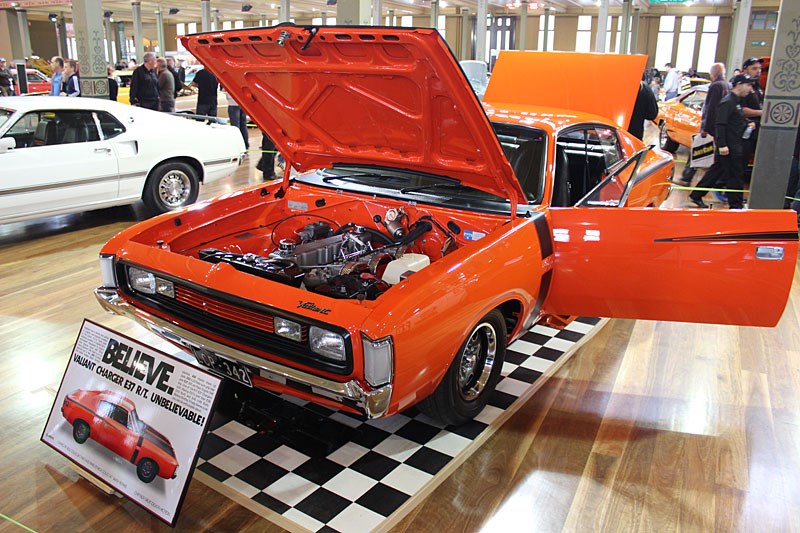 The owner went to a lot of trouble with this E37 Charger.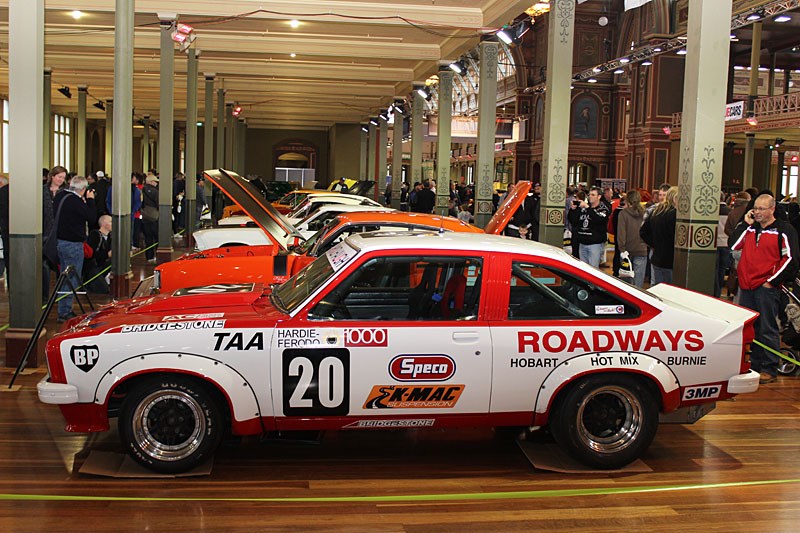 Race Toranas were well represented in a show that had surprising depth.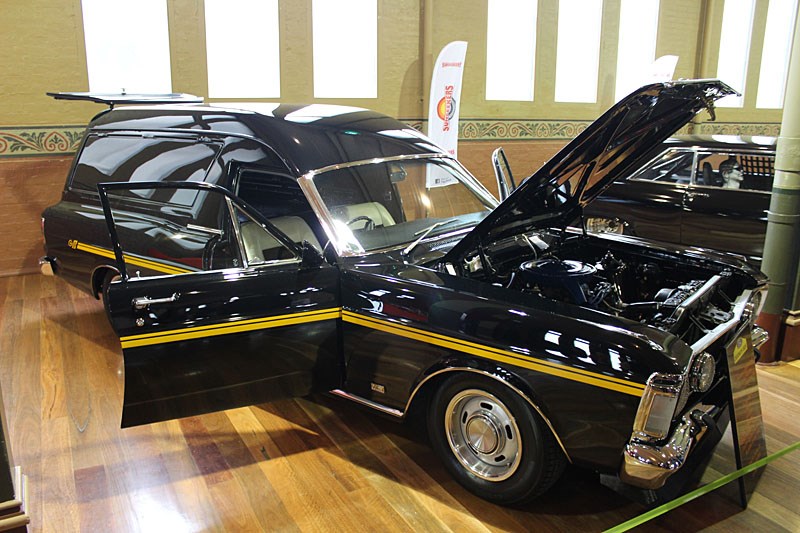 This very tidy GS Falcon van drew a lot of admirers.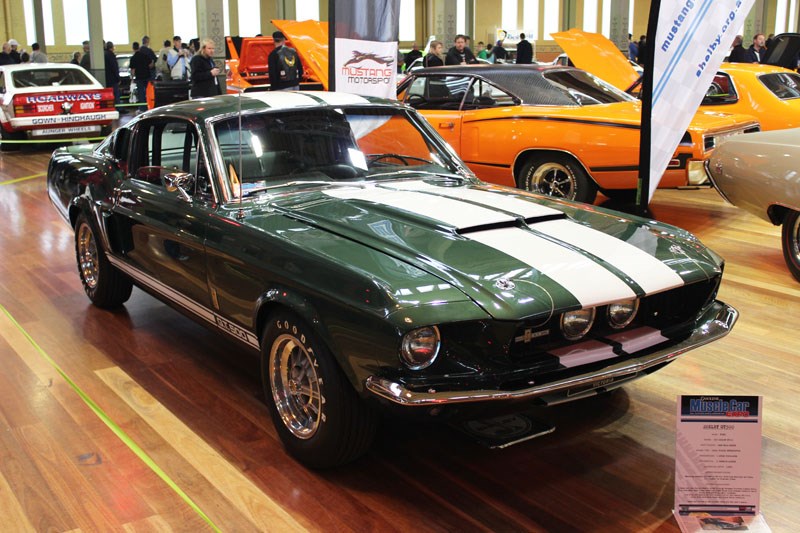 The classic paint scheme on this Shelby looks a treat.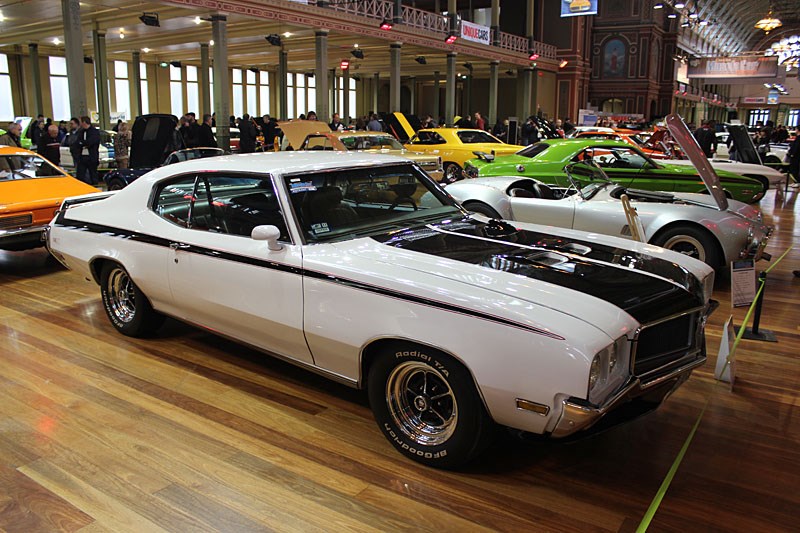 Can a big American coupe look understated? This one tried...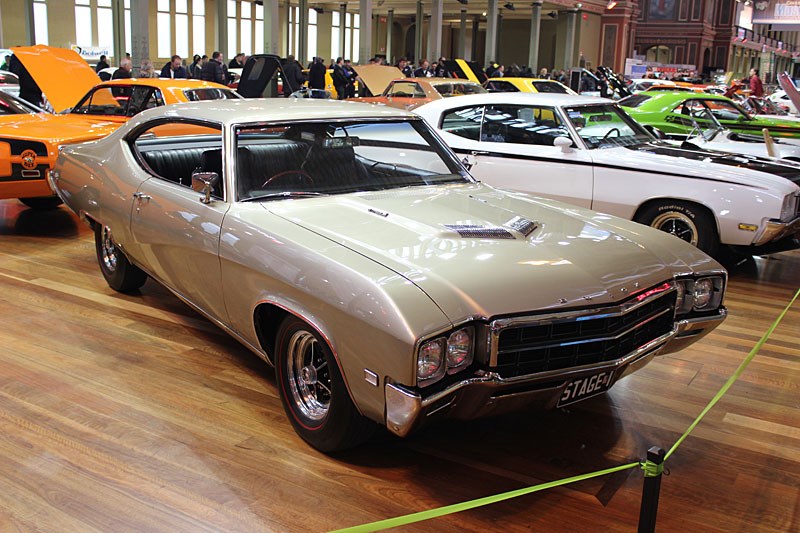 Maybe this Buick was more successful...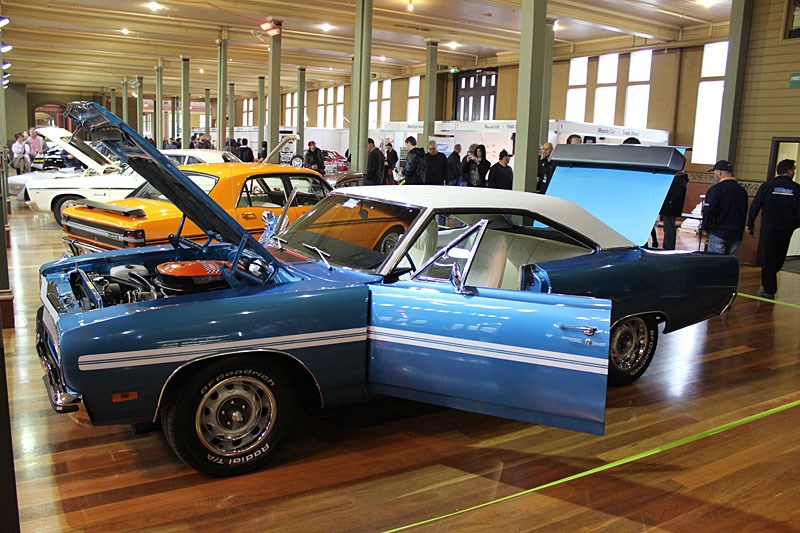 A bit of brute force is lurking under that bonnet.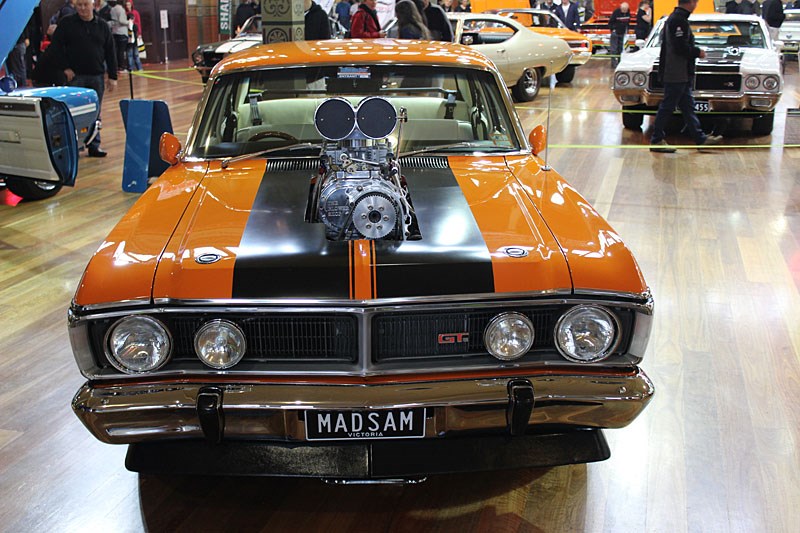 Speaking of brute force...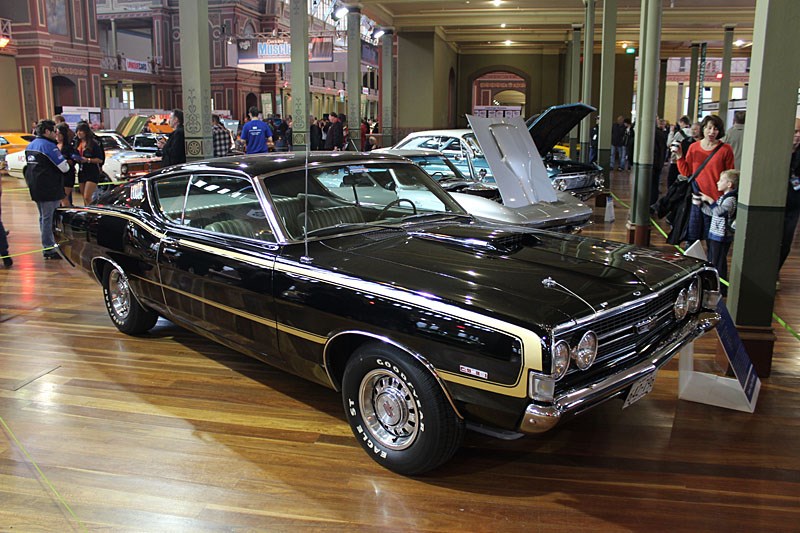 This top-of-the line Torino deserved a second look.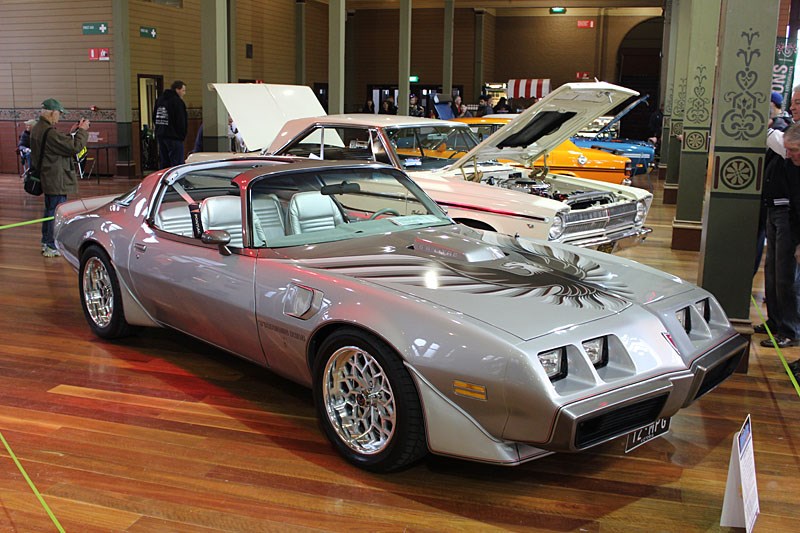 This Camaro is not exactly the shy and retiring type.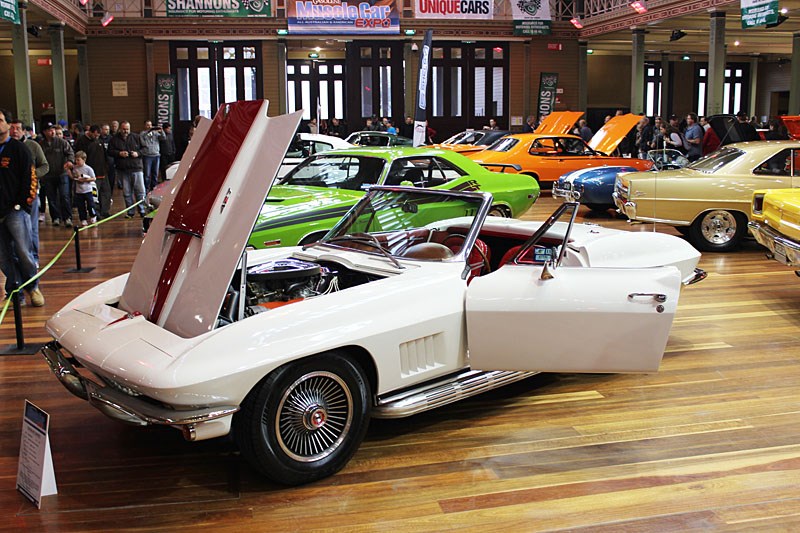 Fancy a ragtop Corvette?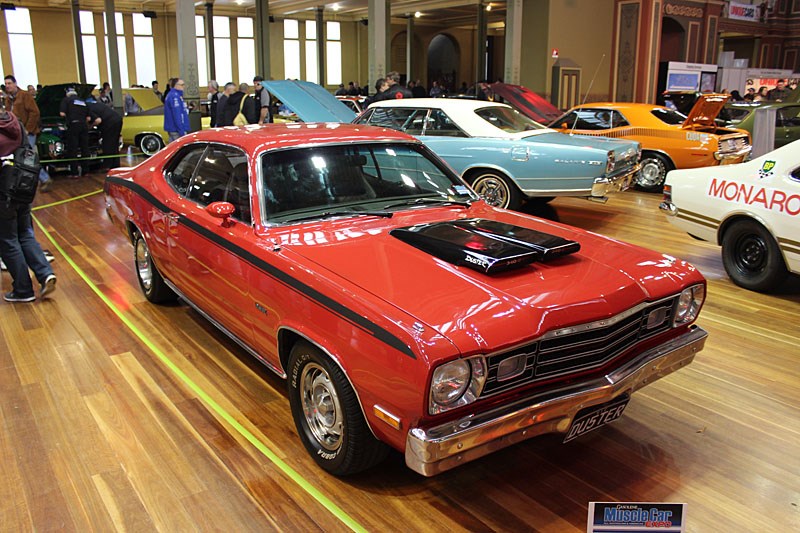 Plymouth Duster is not a name you see very often.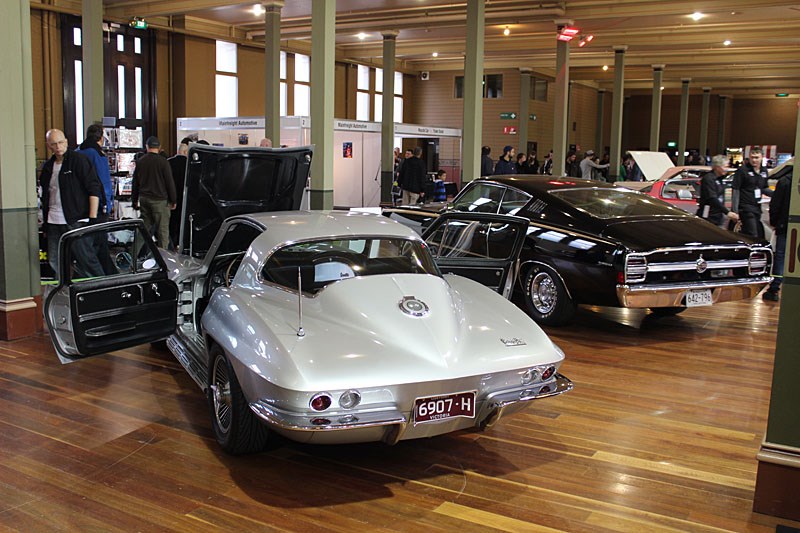 A Corvette shows off its curves.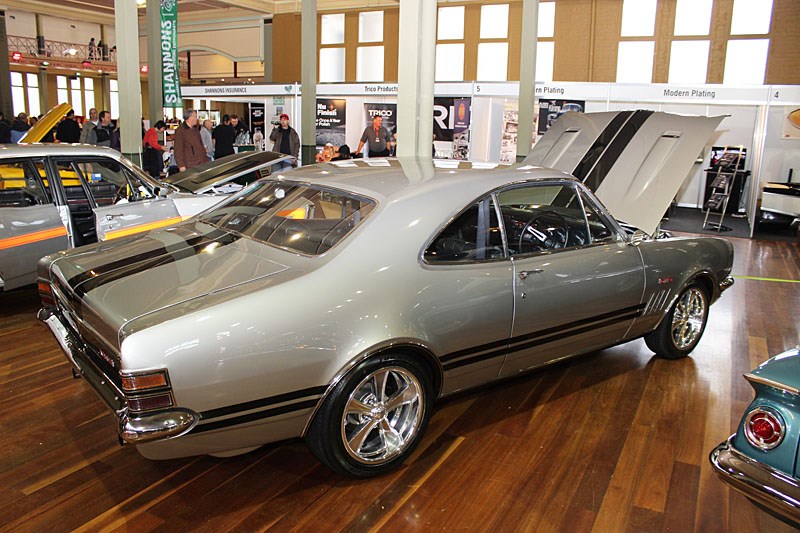 Modified Monaro makes a statement.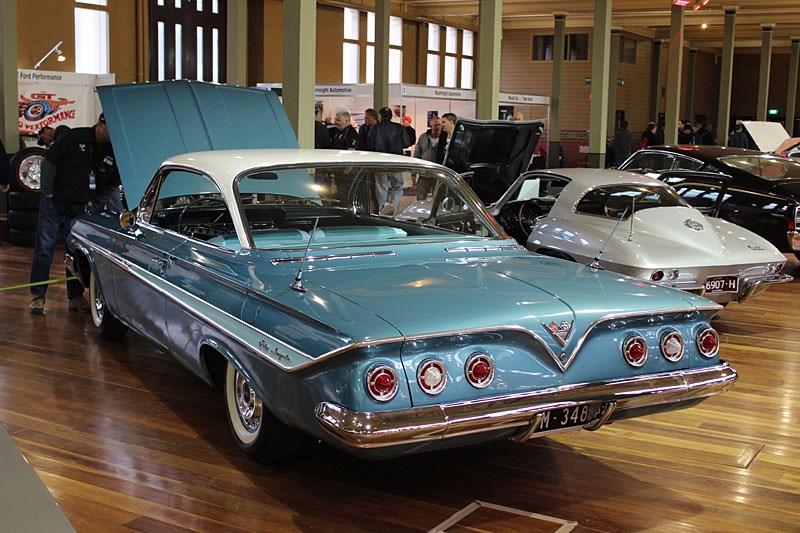 An Impala shows off its elegant lines.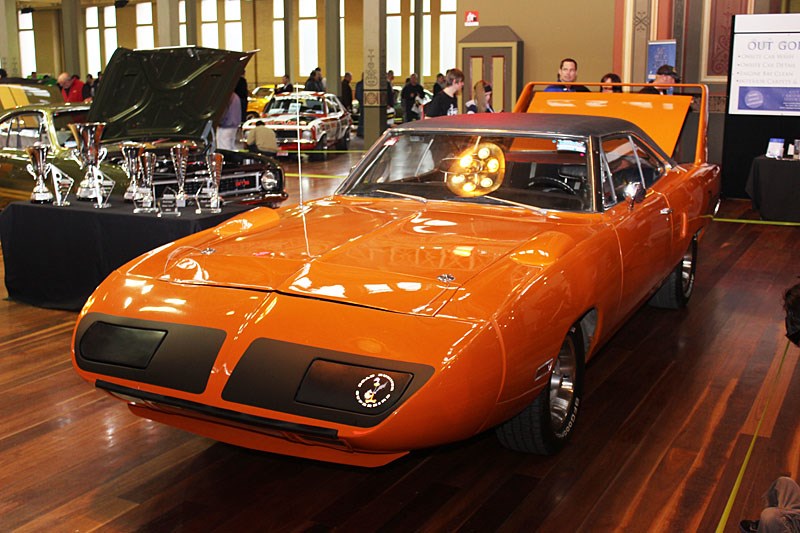 Who, me, officer? Dodge Super Bee.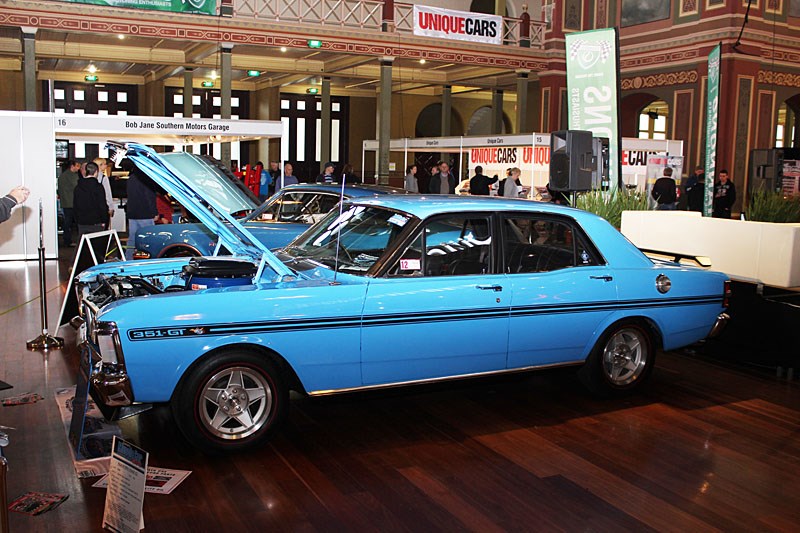 A nicely presented Phase III GT-HO.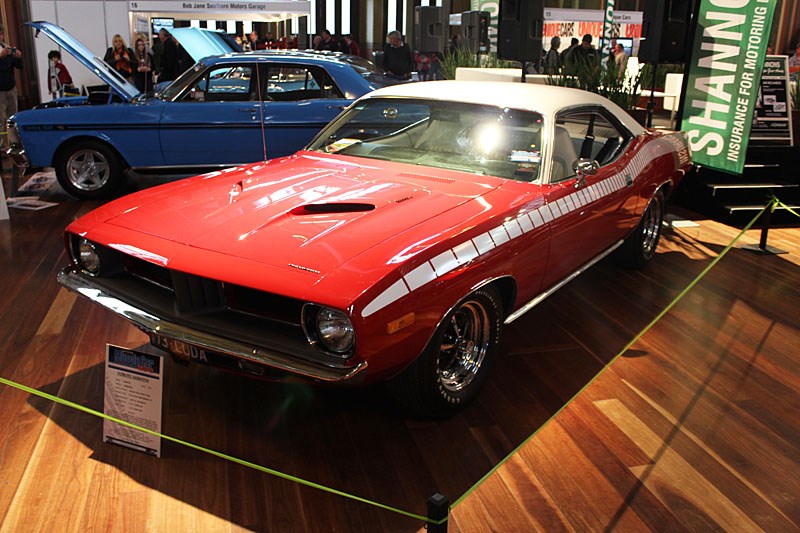 Plymouth Barracuda waits to show its proverbial teeth.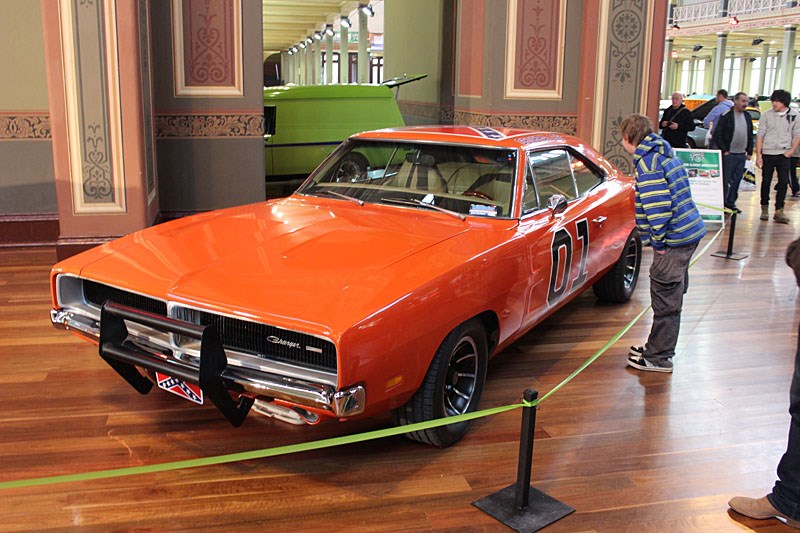 General Lee screen car features on the current Unique Cars magazine cover.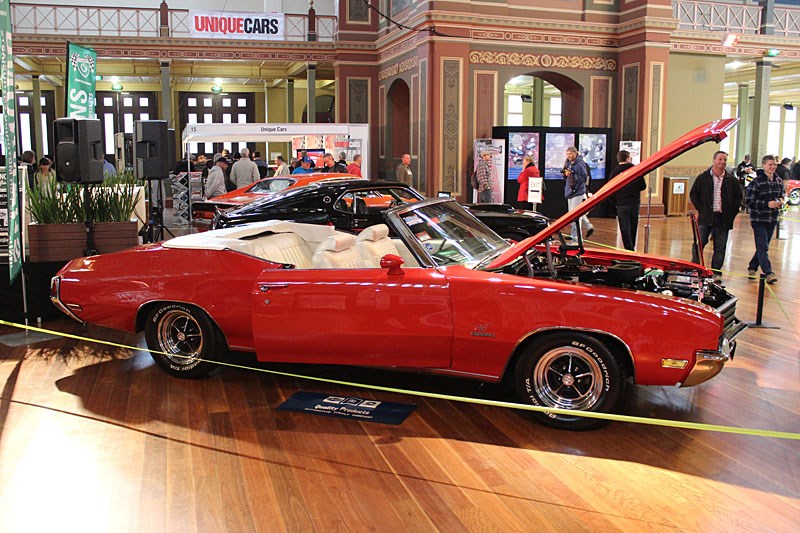 The perfect thing for a sunny day.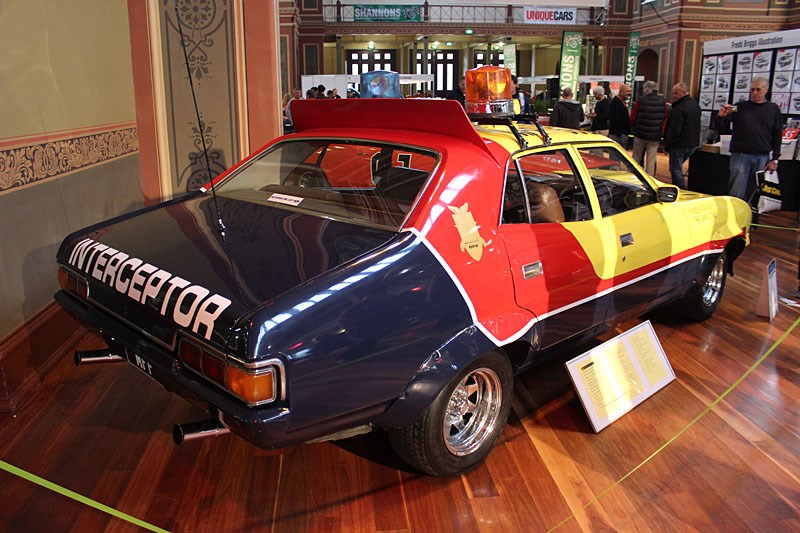 Mad Max movie pursuit cars were meant to be futuristic.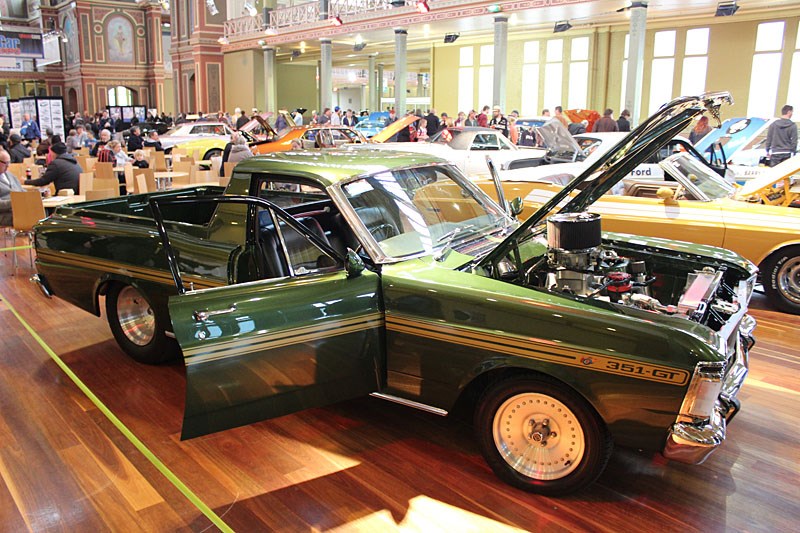 This much-modded GT Falcon was one of the few utes on show.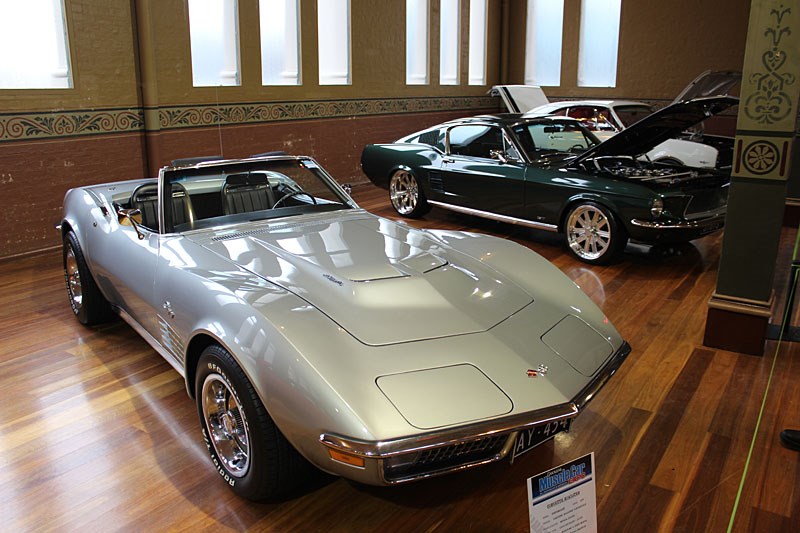 This Corvette looks elegant.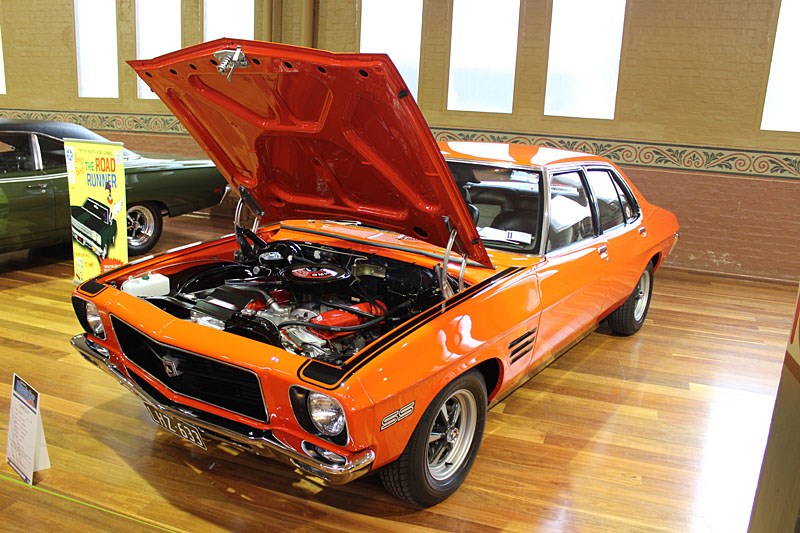 SS Holden celebrates a time when stylists were anything but timid.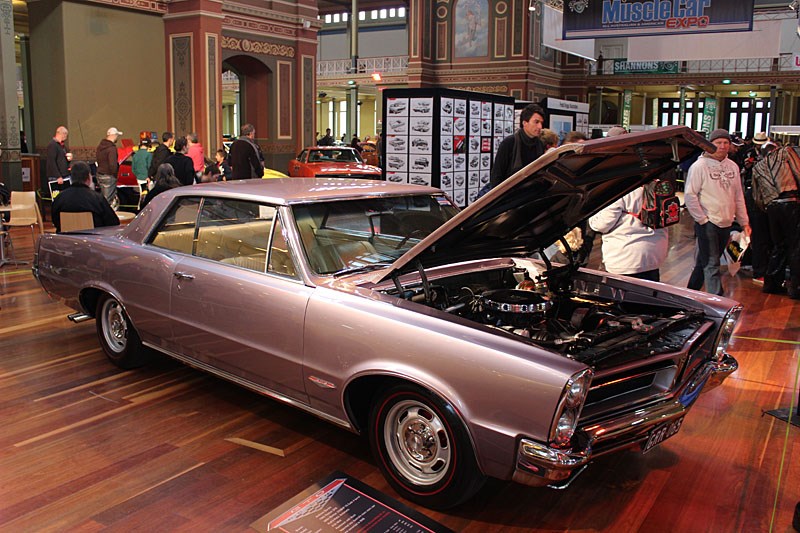 A vert smart looking GTO.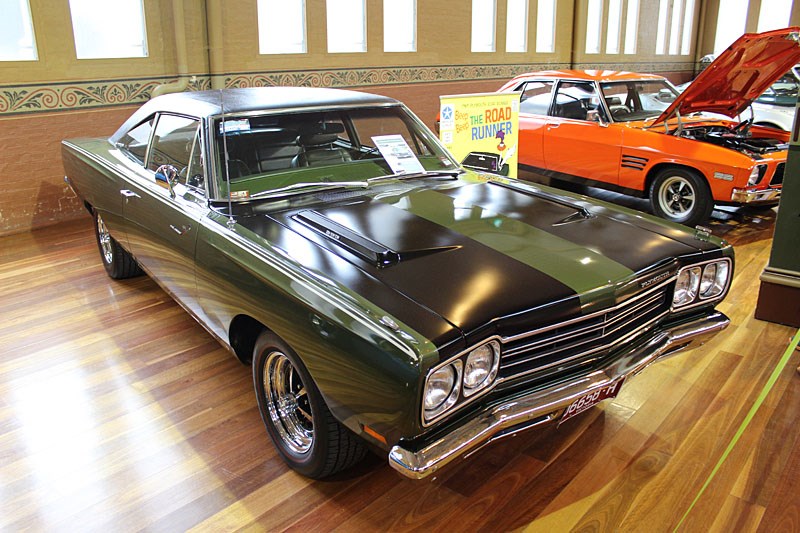 Plymouth Road Runners were anything but an endangered species.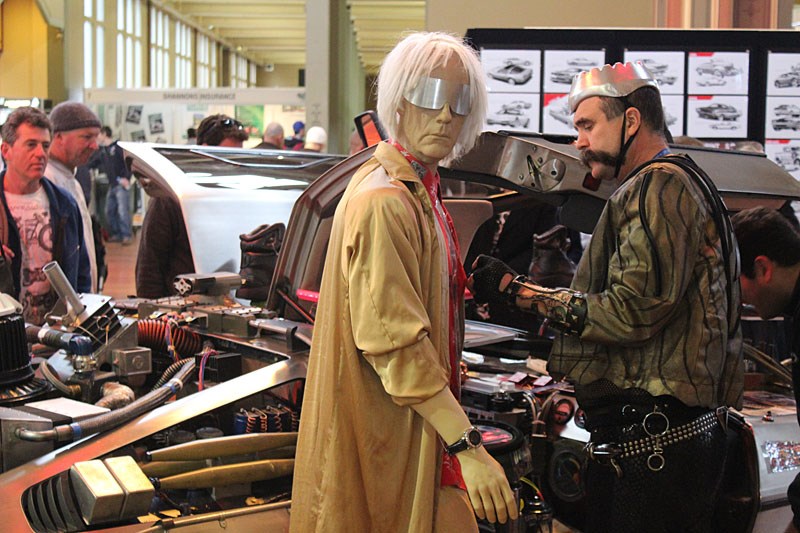 What car show would be complete without a Back to the Future display, complete with Delorean?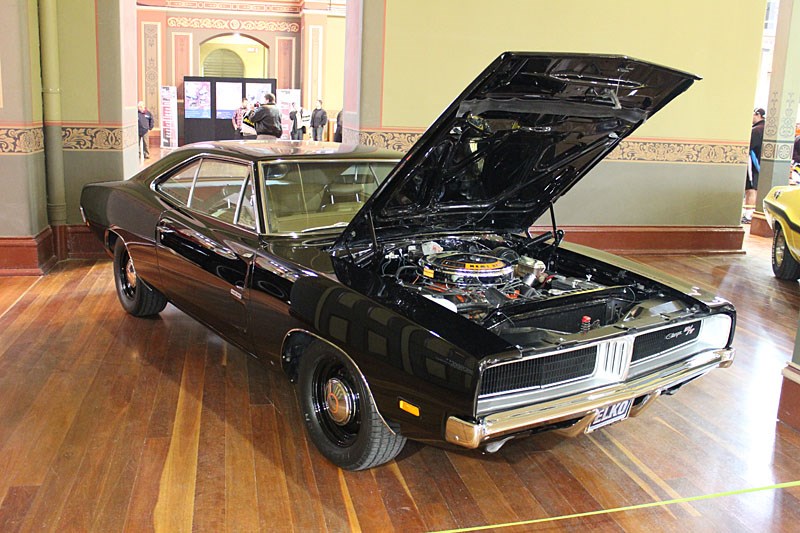 Nothing beats a big hemi under the hood.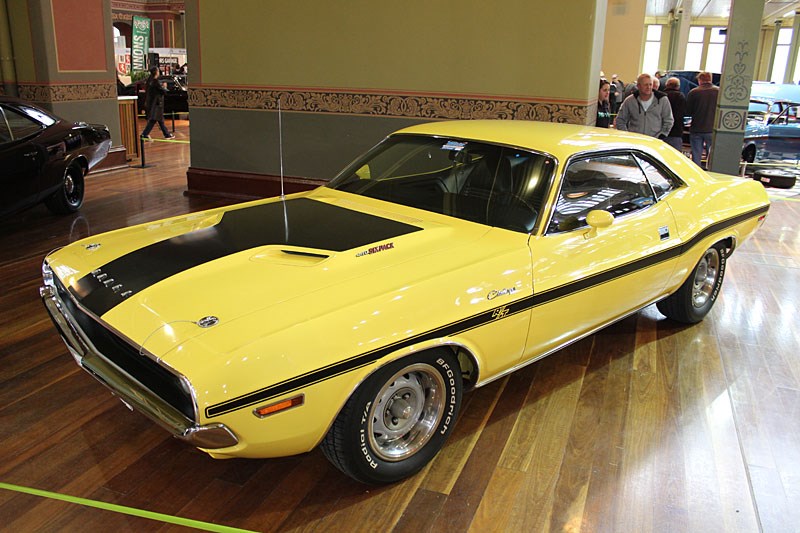 This Dodge Challenger 440 provided a bit of variety.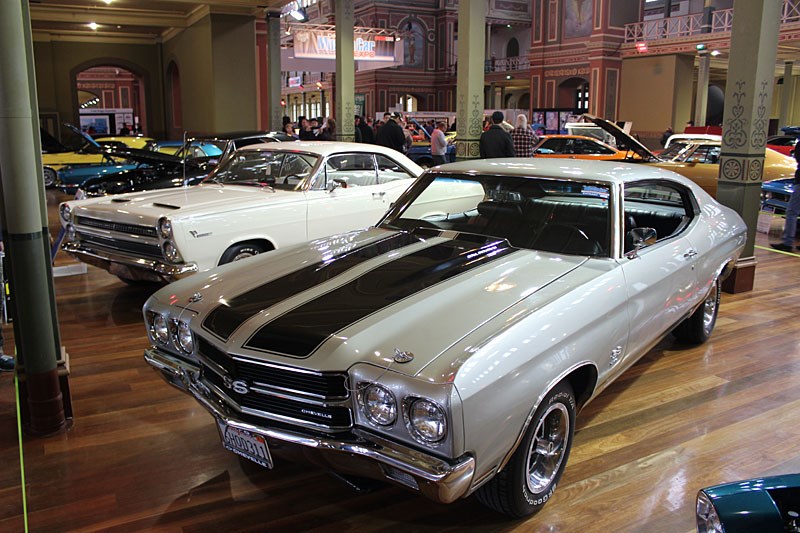 Chevelles seem to be getting a bit of local attention.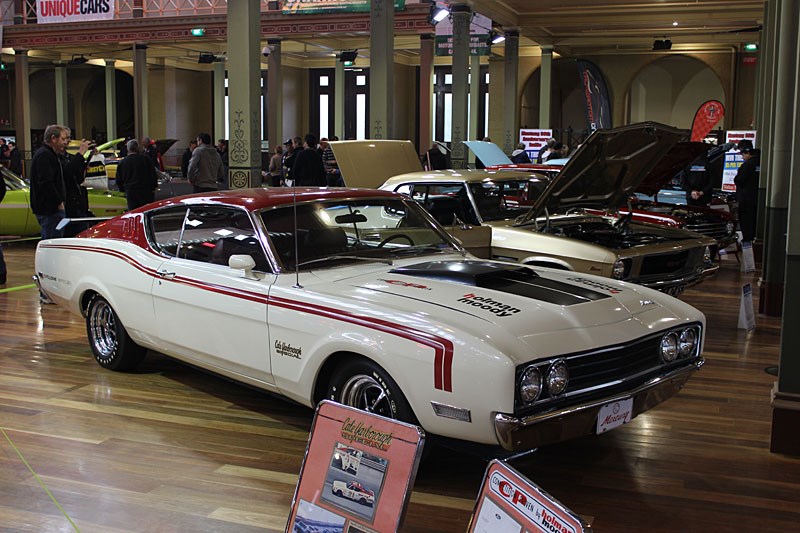 This Holman Moodie Mercury was shouting 'look at me'!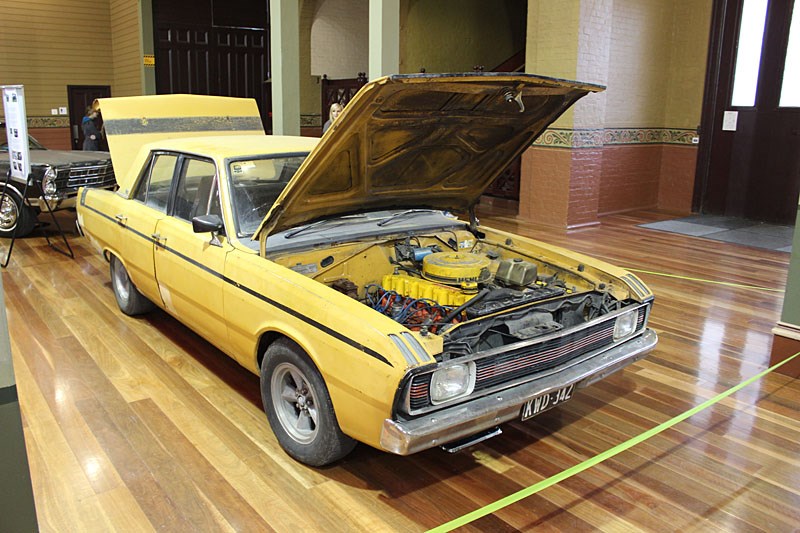 A tired but complete survivor Valiant Pacer attracted plenty of attention.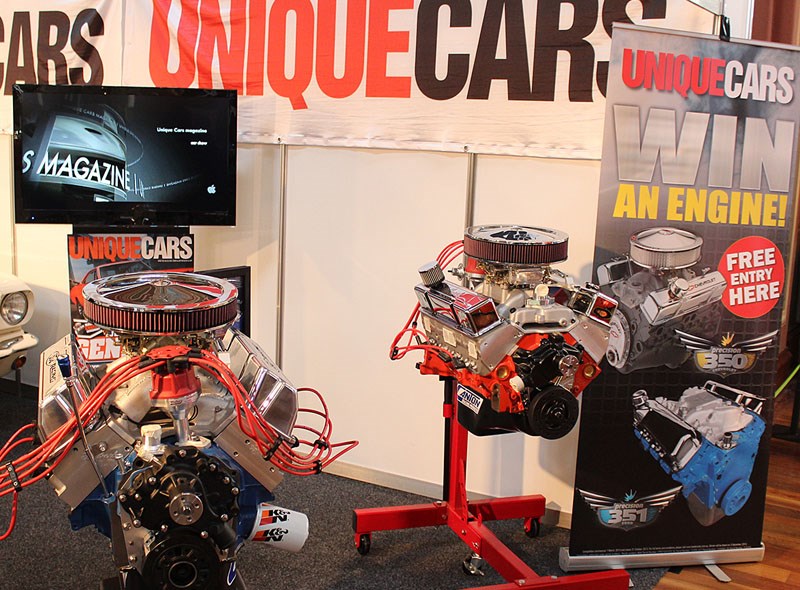 Unique Cars magazine is giving away a 351 Ford and 350 Chev engine, supplied by Precision International and built by Top Torque.

Join the Unique Cars magazine crew for a walk through some of the highlights of the recent muscle car show - featuring Australian and American classic muscle cars - at the Royal Exhibition Building in Melbourne.
See Unique Cars magazine online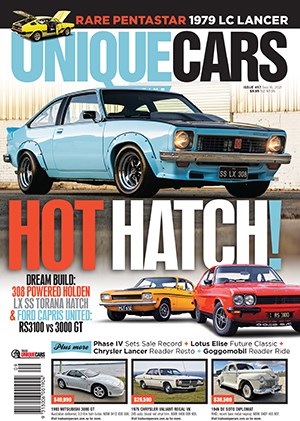 Subscribe to Unique Cars Magazine and save up to 42%
Australia's classic and muscle car bible. With stunning features, advice, market intelligence and hundreds of cars for sale.
Subscribe