1963 Holden EH S4 vs 1962 Jaguar Mk II: Oz vs Euro #1
---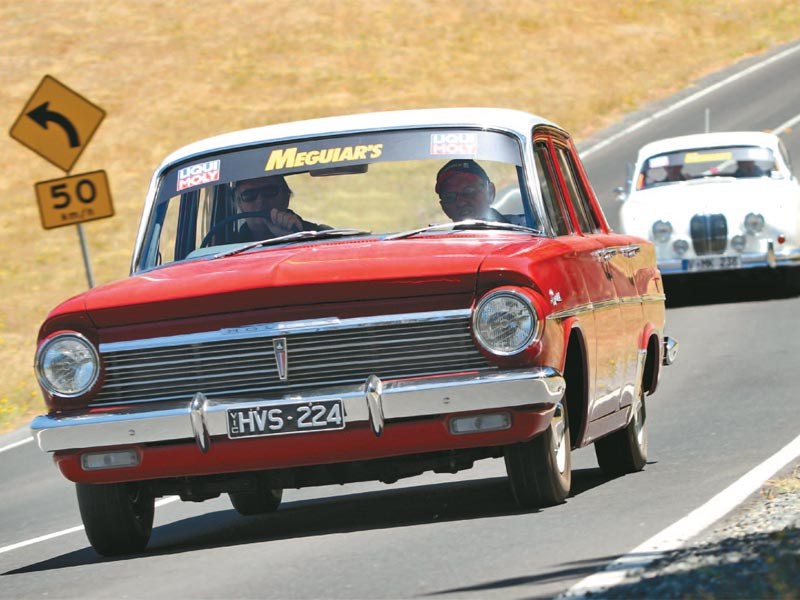 1962 Jaguar Mk II vs 1963 Holden EH S4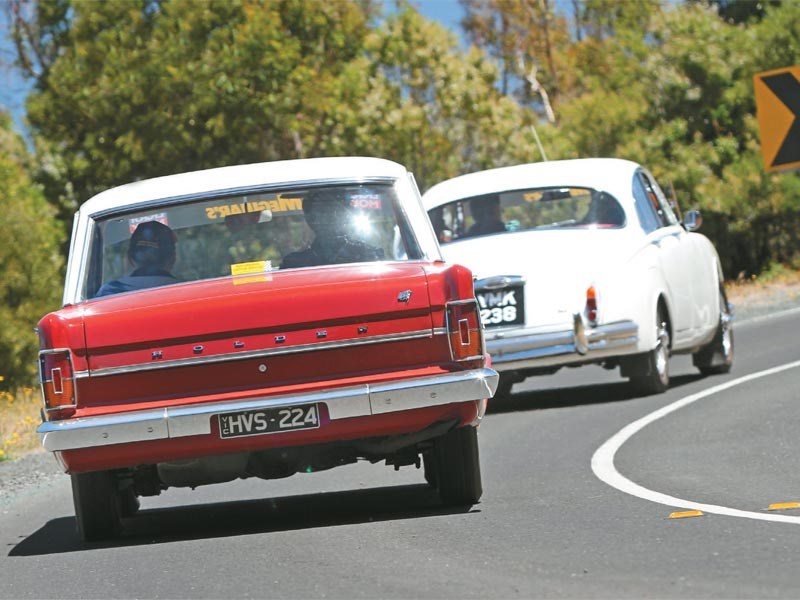 1962 Jaguar Mk II vs 1963 Holden EH S4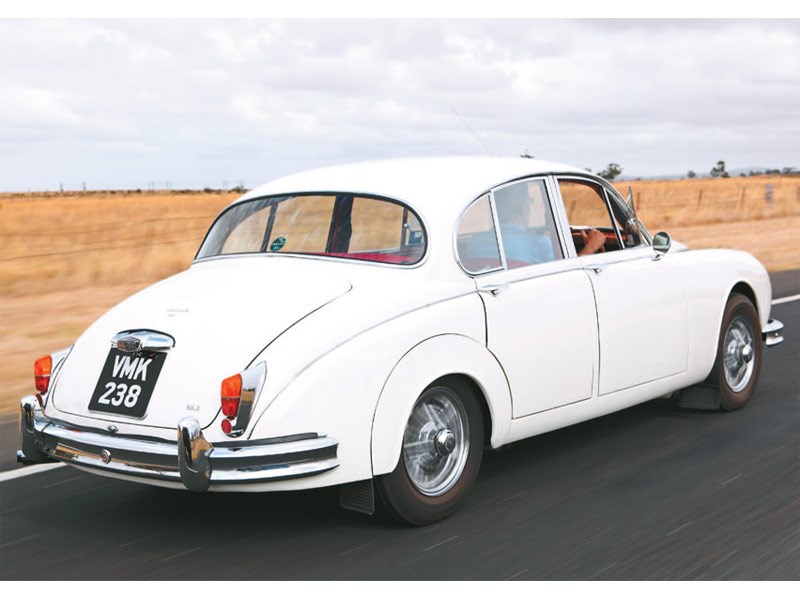 1962 Jaguar Mk II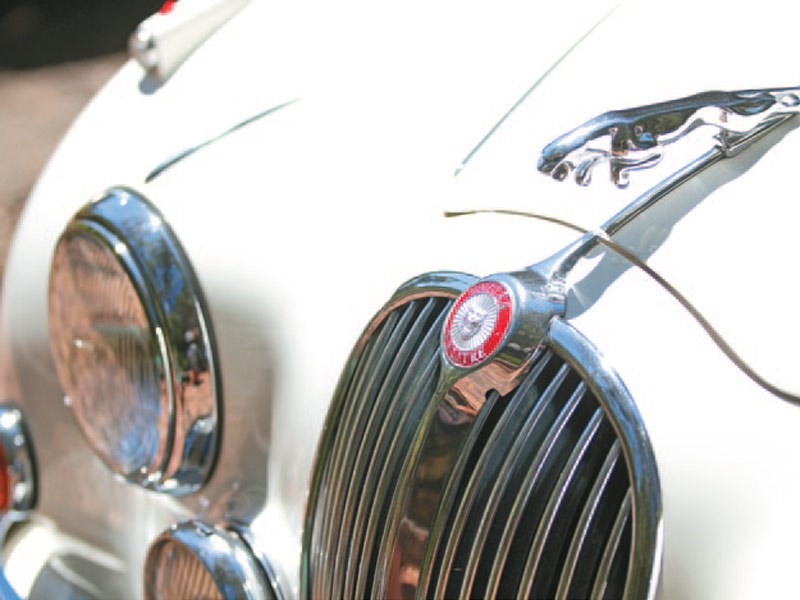 1962 Jaguar Mk II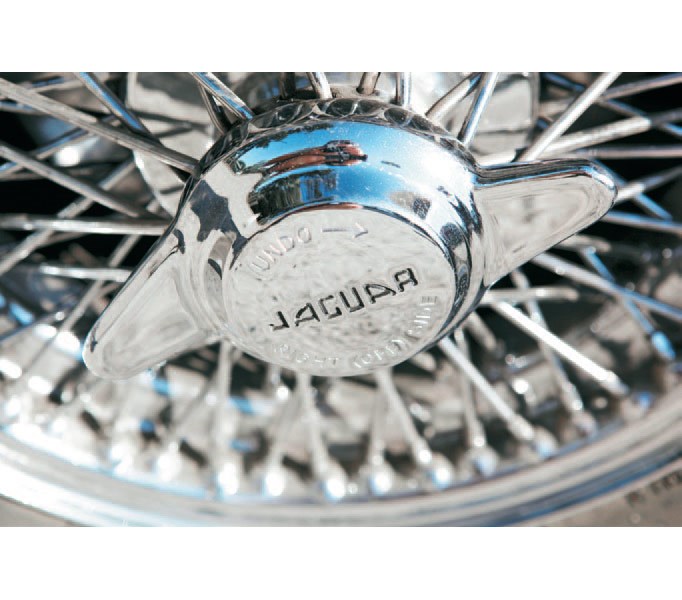 1962 Jaguar Mk II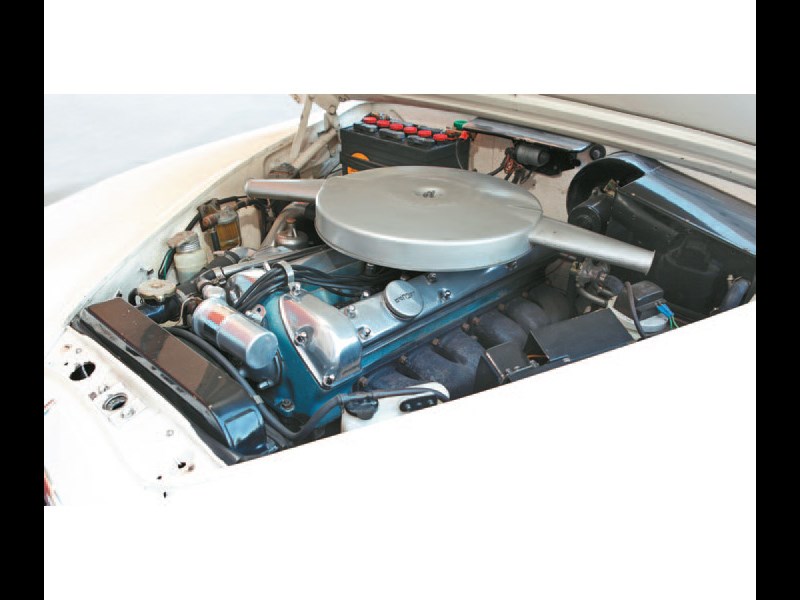 1962 Jaguar Mk II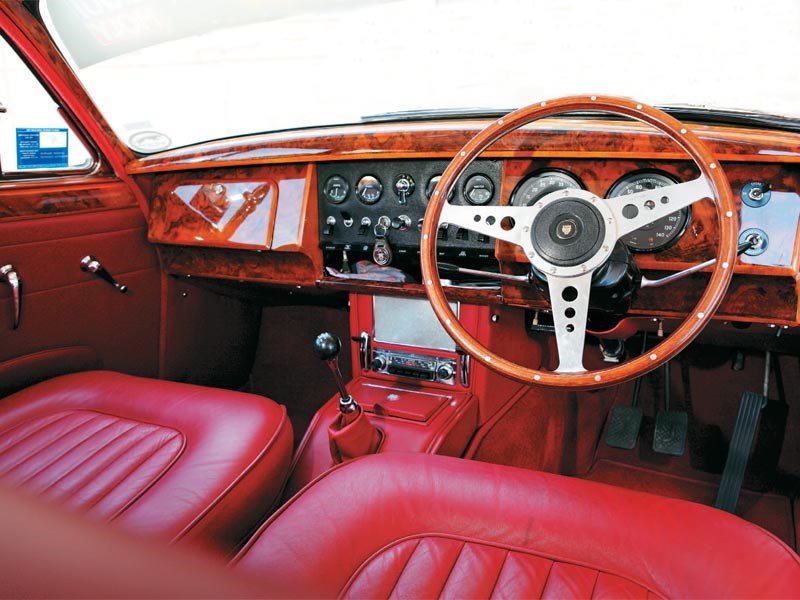 1962 Jaguar Mk II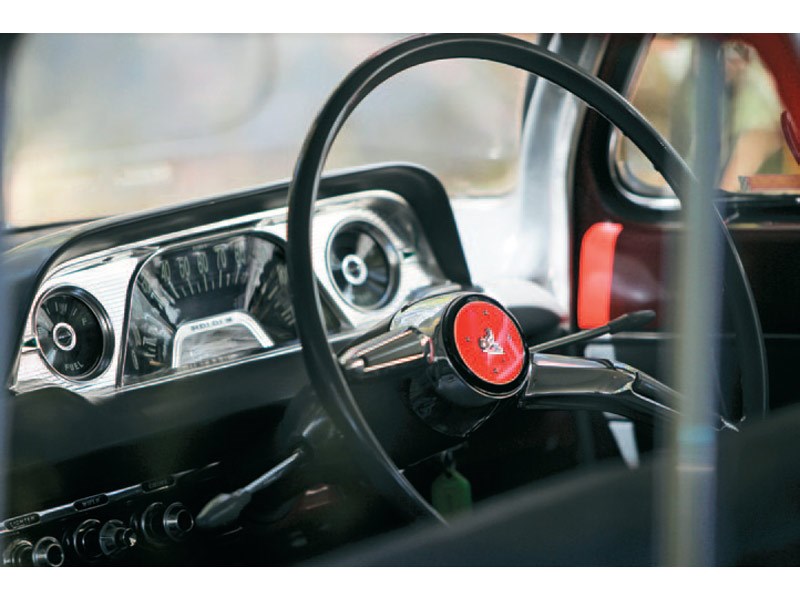 1963 Holden EH S4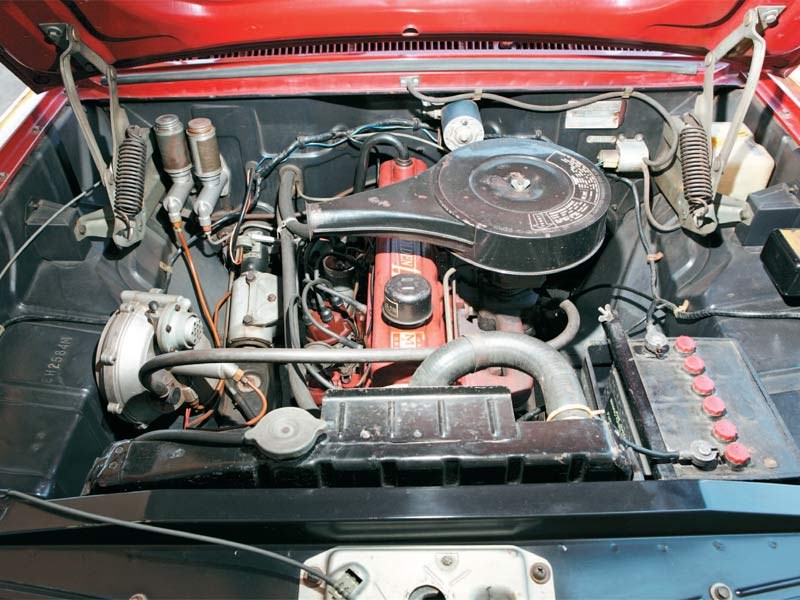 1963 Holden EH S4

The Bathurst stagers of '63
1963 Holden EH S4 vs 1962 Jaguar Mk II
Bread and butter cars are what make profits for car makers, but it's the performance models that steal the limelight, win races and give people an excuse to step into a showroom in the first place. And this pair – while somewhat mis-matched in other areas – represent all those attributes. Both were designed to offer a performance bent to a volume-seller, both were headline acts in their day and both were the basis for racing machinery.
Although it was from another continent, such was the race-winning power of the Jaguar Mk II that it was raced not only at home, but also out here by the likes of Bob Jane and others. And while it remained a prestige car first and foremost in 2.4- and 3.4-litre form, by the time Jaguar had added the 3.8-litre engine that went on to power the E-Type, the Mk II was established as a luxury car that could also cut it as a race car. It was also very advanced for its time, and this, as much as anything else, gave it the edge when the flag dropped. Consider its four-wheel discs and 220hp (164kW) DOHC six against pretty much anything else that was around at the time.
The EH S4, meanwhile, is now regarded as the first of the Bathurst specials (except the Great Race didn't move to Bathurst until 1963 – after the S4 had begun development). The S4 option was Holden's way of homologating a model that stood a better chance in long-distance racing by beefing up the bits that were deemed a bit wobbly. Even so, the S4 was no purpose-built racer and the big change trumpeted at the time was a switch to sintered-metallic brake linings. Forget the fact that those flash new linings still acted on four-wheel drum brakes.
Other changes included a set of hardened gears for the three-speeder, a slightly larger fuel tank (for endurance events) and there was even talk of major engine blueprinting and whispers of 'special pistons'. Frankly, the factory blueprinted engine theory holds water for us, because the 179 cubic-incher in this particular car is without doubt the smoothest, torquiest and liveliest 'stock' Holden red motor we've ever sampled. At idle, you can barely hear the thing ticking over and it has impressive stomp from even higher speeds in top gear.
Then again, so does the Jaguar's doubleoverhead cam straight-six. It, too, is impressively silent at idle but it revs up smartly and has plenty of mid-range and a great soundtrack. The extra gear ratio gives it a real-world edge, too, and while we've heard plenty of horror stories about the old Moss gearbox, as fitted to the Mk II, based on this car, the Moss 'box is getting a bum rap. Sure, you have to be firm and decisive with it and it refuses to be rushed, but it sure beats the hell out of the column-shift and 'crash' first gear of the EH!
Actually, the column-shift action isn't too bad, but it's painfully slow and the gaps between ratios seem huge compared with the Jag. There's also a small amount of wander through the helm in the Holden, although experience tells us they were all a bit like that. And again, it feels worse when back-tobacking with the Mk II, because that car is so utterly planted through the front end.
But nowhere are the differences between the pair more stark than in the braking department. The Jaguar's four-wheel-discs are superb (there's a little warning-triangle badge on the rear bumper to warn following cars that the Mk II can probably stop faster than they can), with great feel and plenty of power. The Holden, meanwhile, needs little pedal effort thanks to the S4-spec booster, but the degree of retardation or reassurance for the driver is simply not there. Throw in a total absence of seatbelts, and the EH S4 can be, er, confronting.
While the Mk II here is a beautifully restored example in classic Old English White over red leather, the EH is remarkable in its own way. You see, while it looks like a brilliantly restored example, this dark red car with its period-popular white roof is actually dead original. Hard to believe? Well it's true and while a few of the exterior panels have been repainted over the years, some of the paint is original and that pristine interior has never been touched. Heck, it doesn't even look like it's even been sat in.
While the Mk II Jaguar went on to win countless races all over the world, the same good fortune did not befall the EH S4 as a competition car. After much to-ing and fro-ing between Holden and motorsport peak body, CAMS, the S4 was entered by a handful of private teams for the annual Armstrong 500. But it turned out to be a fizzer.
Cracked wheels put paid to most of the S4s and, apparently, those gee-whizz sintered brake linings worked when they felt like it. Which wasn't all the time. A Ford Cortina won outright in 1963.
FAST FACTS
1963 Holden EH S4
Produced: 1963-64
Body: 4-door sedan
Engine: 2936cc 6cyl, OHV, 12v,
Power: 86kW @ 4000rpm
Torque: 237Nm @ 1600rpm
Weight: 1119kg
Gearbox: 3-speed manual
Suspension: wishbones, coil springs (f); live axle, leaf springs (r)
Brakes: drums (f/r)
0-97km/h: 13.5sec*
0-400m: 18.9sec*
Top speed: 169km/h*
Price new: $2448 (1963)
* estimated
1962 Jaguar Mk II 3.8

Produced: 1959-67
Body: 4-door sedan
Engine: 3781cc 6cyl, DOHC, 12v,
Power: 164kW @ 5500rpm
Torque: 325Nm @ 3000rpm
Weight: 1448kg
Gearbox: 4-speed manual
Suspension: wishbones, coil springs (f); live axle, leaf springs (r)
Brakes: discs (f/r)
0-97km/h: 8.5sec*
0-400m: 16.3sec*
Top speed: 201km/h*
Price new: $6894 (1960)
*claimed
Our owners:
Jaguar MK II:
Alister

Retired TAFE director, Alister, has had a soft spot for the Jaguar Mk II since he owned a Matchbox version at age seven. Since then, a 2.4 and Daimler 250 versions have served as daily family transport before he purchased his current 3.8 around six years ago. His ownership highlight has been a 1000-mile trip around Tassie with zero problems!
Holden EH S4:
 

Dick

Dick has had his astonishingly original EH S4 since 1974, when he bought the car for $750 from his mate Les. It sits in the Phillip Island museum with Dick's other S4 – the Neptune blue car once raced by Norm Beechey – until called upon to attend a special event, such as the inevitable celebrations for the S4's 50th anniversary this year.
The contenders:
Holden EH S4 v Jaguar Mk II 3.8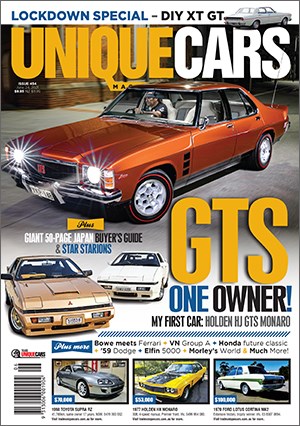 Subscribe to Unique Cars Magazine and save up to 42%
Australia's classic and muscle car bible. With stunning features, advice, market intelligence and hundreds of cars for sale.
Subscribe