Nissan Pulsar & Holden Astra Review: Aussie Original
---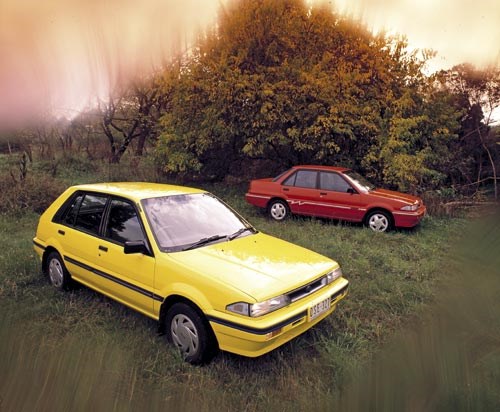 Aussie original: Nissan Pulsar & Holden Astra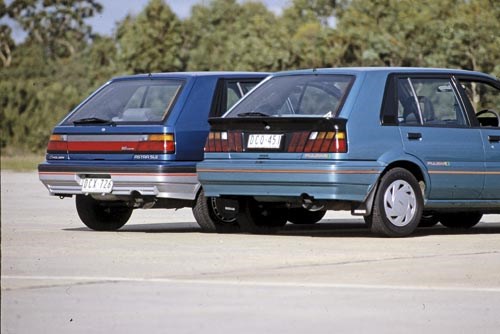 Aussie original: Nissan Pulsar & Holden Astra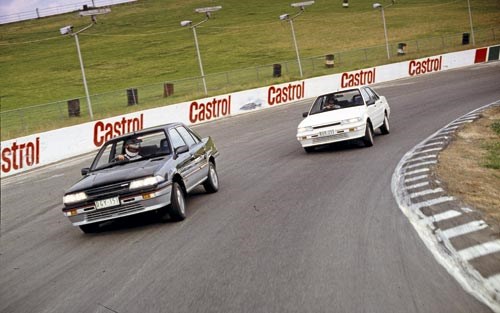 Aussie original: Nissan Pulsar & Holden Astra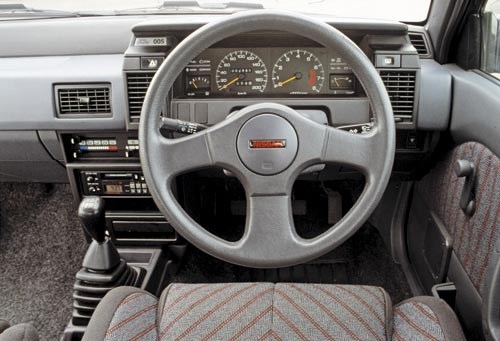 Aussie original: Nissan Pulsar & Holden Astra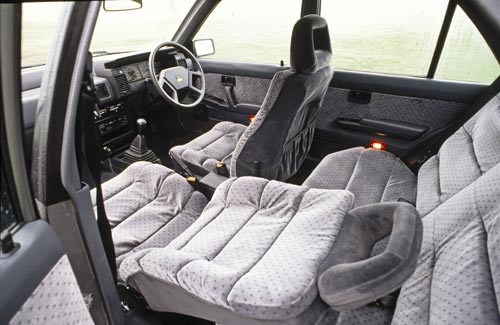 Aussie original: Nissan Pulsar & Holden Astra

This unassuming range was among the best in the world, according to Joe Kenwright
Nissan Pulsar & Holden Astra
Before the Button Car Plan was corrupted into merely swapping plastic exterior pieces and badges between brands, there were several shared all-Aussie models that were greater than the sum of their parts.
Although it's Holden's VL Commodore that is fondly remembered as the definitive collaboration between Holden and Nissan, the N13 Nissan Pulsar/Holden LD Astra that launched in mid-1987 was a far more significant combined effort. It was arguably the world's most complete small hatch and sedan range, at a time when the competition was unusually good.
The Nissan N13 starting point was Japan's Car of the Year winner for 1986-87. It was an important global model with variations sold as the Langley, Liberta Villa, Sentra, European Sunny (not the same car as the Asian Sunny), Cherry, Sabre and the EXA coupe. After the awful N12 (1982-86), the N13 needed to be good.
Holden had been caught on the wrong foot in 1984 when the Australian small car market's preference switched from sedans to hatchbacks. GM-H was forced to supplement the ageing TG Gemini sedan and its underwhelming replacement, the '85 RB Gemini front-drive sedan from Isuzu, with the LB Astra hatch - a cynically rebadged N12 Pulsar. This was the same cheap-and-nasty model that Alfa Romeo recycled as the Alfasud-powered ARNA, the acronym standing for the joint Alfa Romeo-Nissan Alliance.
In Australia, the N12 was known for its rattly, lightweight body, not surprising given its wispy 890kg kerb weight. The equally lightweight E15 engine, clutch and gearbox were more temporary than most and the rear suspension's ability to chew through tyres was legendary. An attempt to re-use E15 engine bolts during a repair ran the risk of a broken hex head and a sheared bolt trapped in the engine.
Despite its lookalike Camira front, the badge-engineered, N12-cloned LB Astra was a long way short of a Holden and the European Opel model badge stuck on its flanks. Meanwhile, Nissan Australia tried to distance its N12 Pulsar version by applying the upmarket Japanese Langley body details for its '84 facelift. These factors would have a profound influence on what came next.
For the 1986 switch to unleaded petrol, Nissan installed the E16 engine in the shared N12 Pulsar/Astra series. It was nobbled back to 52kW for Australia's yellow-water 91 RON base unleaded - just 0.6kW more than the previous 1.5. This left nothing in reserve for additional weight, let alone a performance boost to match the spirited new fuel-injected versions of the Ford Laser and Mazda 323.
Both Nissan and Holden developed tough new parameters for the N13 body, which dictated much-needed thickness to structural members and body panels. Extra bracing and reinforcement, along with a new strut rear suspension, soon added at least 100kg to even the base models. Nissan Australia had already set a target life of 200,000km under the worst Aussie treatment - a new benchmark for these conditions. Because Holden was actually stamping many of the outer and structural panels for the shared model, there was no hiding any compromises.
The honour involved at Japanese level meant there were three development programs for the N13 Pulsar/LD Astra: Nissan Japan, Nissan Australia and Holden. Concurrent durability programs were undertaken at what was then Nissan's Anglesea facility and Holden's Lang Lang proving ground for one of the most tested small cars ever launched in Australia.
The big shift that made the N13 a genuine shared model was the early decision to use Holden's export Family II engine - already proven and upgraded for the unleaded Camira and other export models. The base version of the Camira 1.6-litre four with throttle-body fuel injection delivered a significant boost in power and torque over Nissan's anaemic E16. But it was the multi-point fuel injected version of the Camira's 1.8-litre engine that made the Pulsar/Astra twins performance leaders, minus the complexity and peakiness of Toyota's twin-cam Corollas.
For 1987, the 1.6 figures of 56.6kW and 125Nm and the 1.8's 79kW/151Nm were not only healthy, but their easy-going delivery was ideal for the wide range of age groups attracted to the new car. Fuel economy was better than expected, and using the Family II engines added some legitimacy to the Astra badge when GM-Europe's Astra engines were so closely related.
Even if the first Family II in the JB Camira was less than perfect, there were mechanics across the country that knew what it took to keep them going. Because Holden mechanics needed to become just as familiar with the 3.0-litre RB30 Skyline engine, the good will between Holden and Nissan personnel on the ground had to work in both directions.
It was Holden's job to make sure that the Family II engine met Nissan's durability and longevity, performance, emissions, fuel consumption and calibration targets for its Pulsar. It was Nissan's job to make sure that Holden's bigger engine met its refinement and installation standards, which is why the exhaust, fuel system, air filter, engine mounts and overall performance involved Japanese and local Nissan engineers. Again, there was considerable honour on both sides of the cultural divide to ensure that neither team let the other down, which might explain why the model turned out so well.
Because the previous N12 Langley's more slender nose, quad square headlights and Skyline DNA had become even more relevant after the R31 Skyline went into local production as the Pintara/Skyline in 1986, the N13 Langley exterior was used as the starting point for both Holden and Nissan N13 versions. By giving the Astra headlights extra depth, then filling the gap left by the more slender quad headlight grille on the Pulsar version with a body colour trim strip like the Skyline, the front guards could be shared while generating different front and side indicator profiles. Although the Astra grille was similar to Pulsars in other markets, the centre bonnet extension over the slatted grille gave it a family resemblence to the JE Camira and VL Commodore.
Inside, both models gained from local trim upgrades and Nissan's much-admired, patented local seats with their self-adjusting wings. Nissan's paint system was a generation ahead of Holden's and the bright colours helped both versions stand out. Astra model levels shadowed earlier Commodores and Camiras with SLX and SLE grades, while Nissan's Pulsar GX, GXE and Q versions set their own agendas. The poverty Astra SL (only available to fleets) and Pulsar GL levels were much closer.
Unlike the Astra sedan, Nissan positioned its booted version as a different model under the Pulsar Vector badge, then added the desirable SSS and ultra-plush Ti for those downsizing from larger sedans.
Mechanically, both were identical, with suspension tuning and travel tailored to local roads, offering a better ride than the imports and enough polish for Holden to apply a Radial Tuned Suspension badge. Where Nissan opted for rear discs, Holden specified rear drum brakes. There were compelling reasons for both, such as handbrake strength and running costs. Either way, there wasn't enough difference in braking performance to impact on the average owner.
Both local N13 variations responded well to special versions, including Nissan's Pulsar Vector Viscous LSD sedan and HSV's Astra SV1800 hatch and sedan. Although derided by some at the time, both models pre-empted the enormous interest in wilder versions of small cars throughout the '90s.
With performance, touring comfort and cross-country ride all such standouts for the time, no version of the local N13 Pulsar or Astra ranges could be dismissed as a showpony. Nissan's extra-value factory variations of the popular Pulsar Q hatch, such as the Reebok, helped annual Pulsar sales nudge 30,000. Holden's locally built 1.8 Family II engine also gave Nissan and Holden a big price advantage over the imported, fuel-injected powerplants of rivals.
For Australians, the intense rivalry between the local Ford KC/KE Laser, Toyota AE82 Corolla/Seca and the Nissan Pulsar/Holden Astra twins marked a golden period in our small-car market. Indeed, even for 1980s cars, they were better suited to local requirements than many of their replacements today.
Unique Cars magazine Value Guides
Sell your car for free right here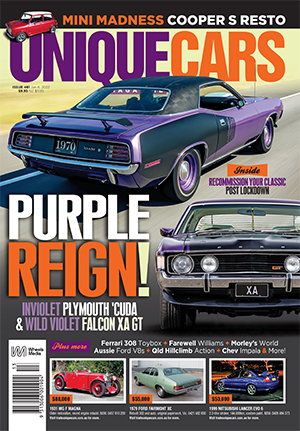 SUBSCRIBE TO UNIQUE CARS MAGAZINE
Get your monthly fix of news, reviews and stories on the greatest cars and minds in the automotive world.
Subscribe