Datsun 1200 - Buyer's Guide
---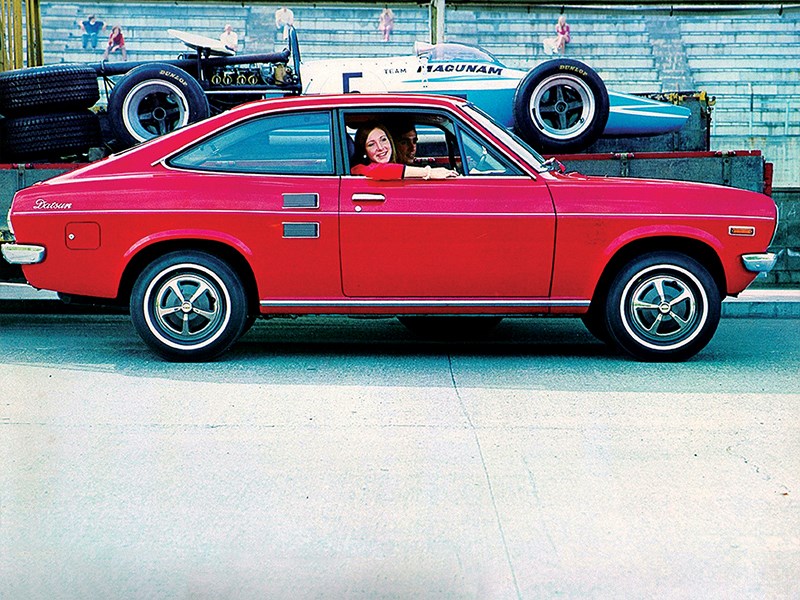 Datsun's 1200 range was a fly in the ointment to local carmakers
A year after Datsun's 1600 wreaked havoc on the medium car segment, Australia's small car market was assailed by another classy newcomer.
The Datsun 1200 shared the 1600's boxy shape and general simplicity, endearing it to fans of no-frills, affordable motoring. A basic 1200 sedan sold at launch in June 1970 for $1914, but the better-equipped Deluxe cost $2254.
A coupe and station wagon were also available, with a Pickup utility arriving in 1971 and remaining available until 1985.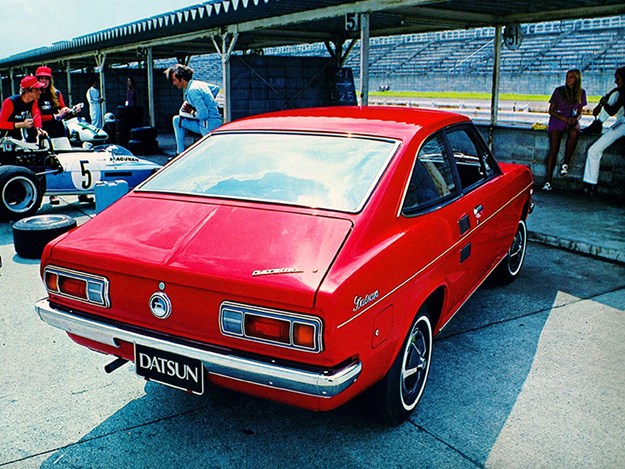 1200s provided basic transport but didn't skimp on safety features. In addition to disc front brakes there was a collapsible steering column, two-speed wipers, recessed door handles and government-mandated three-point seat belts. The A12 engine was derived from an Austin design, modernised for improved performance and durability. Like other Nissan engines, it had an aluminium cylinder head but not the 1600's overhead camshaft.
| Buyer's Guide: Datsun 1600
Three-speed automatic transmission was an option on the Coupe and Deluxe and five-speed versions started to arrive during 1972, just before the 1200 was to be superseded by the 120Y. The extra gear helped Nissan's Series Production racing efforts but the 1200's record at the annual Bathurst 500 endurance race was already excellent: winning the 'tiddler' class more often than not from Mazda's 1300.
Performance from the Coupe with 52kW was adequate for its era, with a top speed around 140km/h and 0-96km/h in 13 seconds. Those numbers saw it matching six-cylinder Holdens in a straight line and leaving them wallowing through bends.
| 2021 Market Review: Datsun Bluebird/1200/1600/240K
1200 Coupes, now and back then, appeal to people who like the idea of a nifty 2+2 that is cheaper than a 1300 Alfa but with more performance and presence than a Corolla. In today's market, 1200 Coupes are difficult to find and any that appear will cost more than comparable Toyotas. However, they are still cheaper than two-door versions of the Mazda 1300.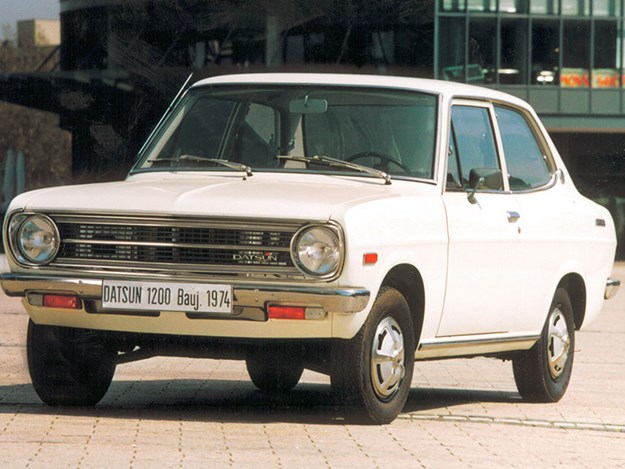 The surprise packets have been 1200 Pickups, both in sustained values and survival numbers. With help from a range of after-market parts sources, the little utes can still be found everywhere and at prices that occasionally exceed $50,000.
Utes that realise high values will often have been modified, including some with turbo engines from the later model Silvia. Most, though, will have stuck with normal engine aspiration, accompanied by a five-speed gearbox, all-disc brakes and some suspension modification. Having gone out that far on a financial limb, the owners of highly-modded 1200s might also opt for a custom repaint and leather interior.
Anyone buying a 1200 in today's market will be in for a different experience than was the case five years ago. 'Cheap' sedans and wagons now require an outlay of $15-20,000 and paying twice that is feasible if you want an excellent coupe or restored utility.

VALUE RANGE DATSUN 1200 (Deluxe Sedan)
FAIR: $5000
GOOD: $12,500
EXCELLENT: $18,500
(Note: exceptional cars will demand more)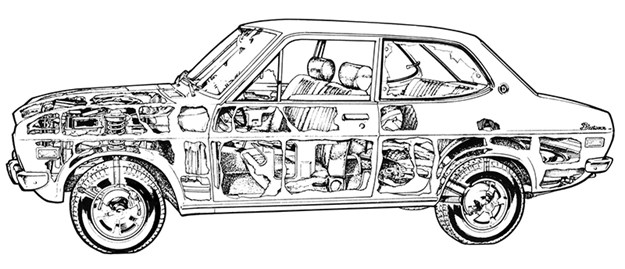 BUYER'S CHECKLIST
Body & chassis
These Datsuns are half a century old and harbouring all manner of rust, body kinks and ancient repairs. Check sills, floors and rear quarters. Thanks to the high survival rates of 1200 utes and the number being restored, parts for these are easily found and not expensive, but look hard at coupes since some parts are unique and no longer available. A complete new bonnet (which fits all models) was advertised at $295, ute doors $239 and a complete ute rear quarter panel was just $185. Plus freight of course. A US offered brand new reproduction bumpers, but they will cost almost A$1500 before any freight or import charges were applied, while a pair of door handles were around $200. Rare Spares sell complete kits of four-door body rubbers for around $900.
Engine & transmission
With many modified utes in today's market and engines unlikely to be authentic, being specific about problems is difficult. Any smoke from the exhaust is bad, especially if an engine is turbocharged. Listen at start-up for rattles from the top or front of any engine, signifying camshaft or valve train wear and looseness in the timing chain. High-performance engines may need an uprated radiator which can cost $1000 in aluminium. Automatic cars had a basic three-speed transmission which will be cheaper to replace with something newer than repair if it is slipping or slow to change. Replacing the four-speed manual gearbox with a five-speed will make for quieter cruising and better fuel economy.
Suspension & brakes
Any 1200 you consider, except a wreck needing full restoration, should handle, steer and stop like a much more modern car. The steering should be light and direct with very little play at the top of the wheel and the strut-type front end is easily tweaked for improved handling. Replacing clapped bushings and tie-rod ends is well within the scopeof home mechanics and a complete kit of new parts costs around $450. Later brake boosters can be adapted, new discs, calipers and brake hoses are all available. Fitting wheels that are taller than the original 12-inch rims is sensible but will affect acceleration unless the differential is altered as well.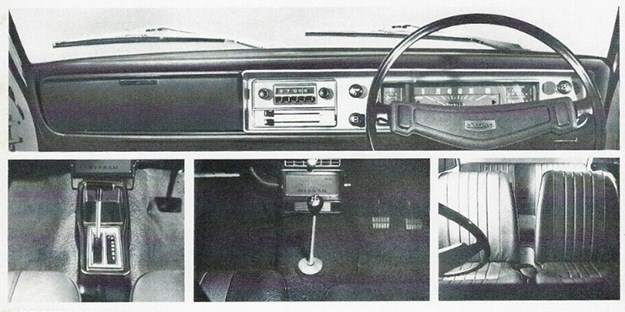 Interior & electrics
The original bucket seats will likely be long gone or needing a rebuild. Frames break and the foam padding after 50 years has likely turned to dust. Dash cracks are endemic and no one locally seems to be making replacements, so the remedies are restoration by a motor trimmer or spending around $2200 on a new dash from the USA. Window mechanisms jam with age so make sure they still work or spend $180 per side on new ones. Most electrical components are shared by other Datsuns and available although some owners have decided to adapt Hyundai blowers as replacements for failed Nissan heater fans.
1970-1985 Datsun 1200 specs
NUMBER BUILT: 89,541 (Coupe only)
BODY STYLE: All-steel integrated body/chassis four-door sedan & station wagon, two-door coupe & pickup
ENGINE: 1171cc in-line four cylinder with overhead valves and single downdraft carburettor
POWER & TORQUE: 52kW @ 6000rpm, 94.5Nm @ 3600rpm (Coupe)
PERFORMANCE: 0-96km/h – 12.9 seconds 0-400 metres – 19.2 seconds (four speed manual Coupe)
TRANSMISSION: Four-speed manual, three-speed automatic
SUSPENSION:
Independent with coil springs, struts & anti-roll bar (f) Rear: live axle with semi-elliptic springs and telescopic shock absorbers
BRAKES: Disc (f) drum (r)
TYRES: 155 x 12 radial (Coupe)
From Unique Cars #467 Jun/Jul 2022
Unique Cars magazine Value Guides
Sell your car for free right here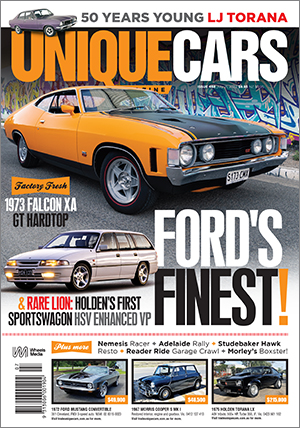 SUBSCRIBE TO UNIQUE CARS MAGAZINE
Get your monthly fix of news, reviews and stories on the greatest cars and minds in the automotive world.
Subscribe