Rambler Rebel Matador (1967-1978) - Buyer's Guide
---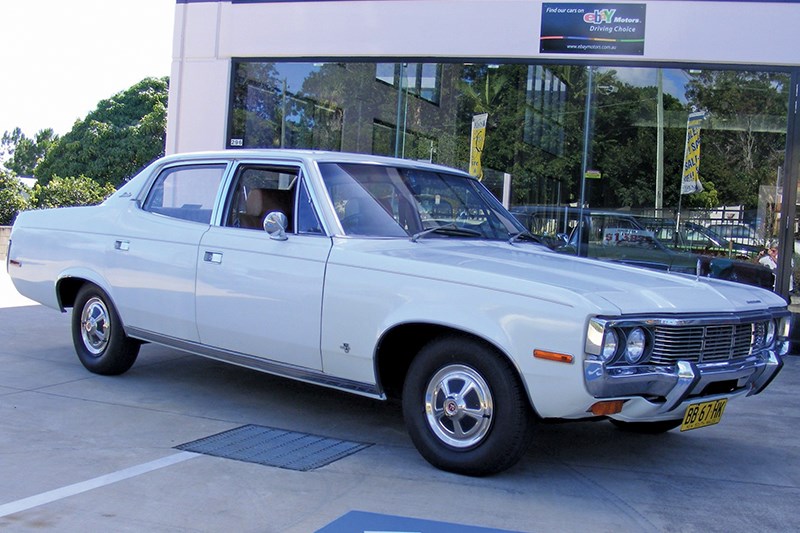 Parts were shipped right-hand drive from the USA, using a right-hand drive dash created for the US Postal Service
During the 1960s when US-owned carmakers dominated Australia's motor market, each of them was obliged to offer a big, American-designed model as the 'flagship' of its range.
Local content rules decreed that these cars arrived for assembly in timber crates and items including trim, tyres, paint and some mechanical parts were sourced from Australian suppliers.
The American Motors Rambler was a little different. Its products were built in the Australian Motor Industries (AMI) factory in Melbourne, mixed in with Toyotas, Triumphs and even Mercedes-Benz. Using a wider range of locally sourced parts and materials they managed to achieve higher Aussie content levels than rivals and gain tax concessions.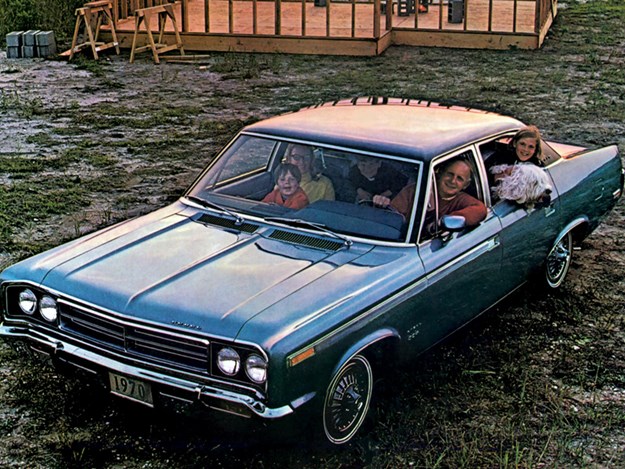 For 1967 there was an entirely new, large format Rambler to replace the long-serving Classic and its name was Rebel. The new car came with a V8 engine – six-cylinder buyers still could choose the Holden-sized American – automatic transmission and disc front brakes.
Parts were shipped right-hand drive from the USA, using a dash created for use in RHD vehicles supplied by American Motors to the US Postal Service.
As American cars went, the Rebel wasn't mega flashy and usually painted in whatever drab shade AMI had in the guns when spraying its more prolific brands.
They did make them in blue however, and that helped attract various Police forces that for years had used Classic models as pursuit cars and wanted to keep the relationship.
What these cars also did to great effect was deliver the qualities demanded by fleet and rural buyers. Among these was the ability to waft along at 55-80mph (that's 90-130km/h for the metric speakers), with 4-6 people on board and a brimful boot.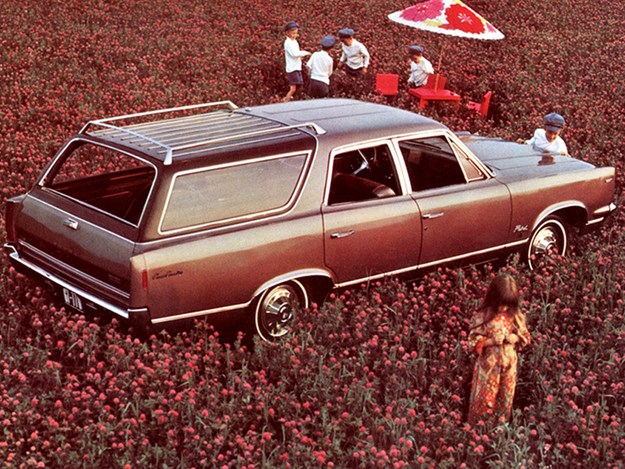 The suspension was conventional with coil springs and an anti-roll bar helping with the handling. Matadors had radial-ply tyres as standard and surviving Rebels will almost certainly have them as well.
Performance, a roomy interior and eight seat accommodation in the wagon made these a popular choice with people who had big families and might also tow a caravan or boat. Jacking the rear suspension with heavier springs or installing height adjustable rear shocks countered the problem of a significant rear overhang.
Pushing a Rebel or Matador hard will translate into hefty fuel bills and frequent visits to the petrol provider. Tests of a Rebel with the smallest 4.7-litre V8 returned average consumption of 16.5L/100km but that would climb beyond 20L/100km when cruising quickly or towing.
Heightened interest in Rambler has influenced demand for good examples and caused values to pretty much double. As a result, very good rebel or Matador sedans exceed $30,000 and some wagons have been advertised at more than $50,000.
Finding a really good Rambler can mean keeping your eyes open when car clubs traditionally hold shows and members let their cars out for a run.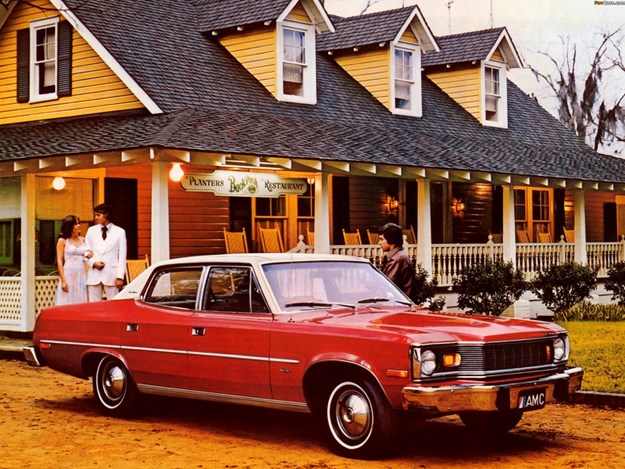 VALUE RANGE: Rambler (Matador Sedan)
Fair: $10,000
Good: $25,000
Excellent: $37,000
(Note: exceptional cars will demand more)
BUYER'S CHECKLIST
Body & chassis
Body rust is going to be an issue with cars that haven't received recent and professional attention to body problems. Given their age, these cars need an on-hoist inspection looking for damage to floor pans, chassis members, suspension attachment points and the lower firewall. Look also at the top surfaces of mudguards, wheel-arches, doors and the edges of the boot-lid and bonnet. Brightwork, be it chromed or stainless steel, isn't easy to locate so make sure all the bumpers and body strips are in decent condition. Full sets of US-spec tail-light lenses and mounting bezels are available but landed in Australia the likely cost for a pair is more than A$2000. Check that the massive swingaway wagon tailgate still works
properly.
Engine & transmission
For many years, a business called Mascot Motors took on the task of keeping Aussie Ramblers running, but parts today need to be sourced from US suppliers. These are tough, understressed engines with neglect their worst enemy. Cars that aren't often used may overheat and a simple flush may help. If not, a radiator recore is around $300 and a new water pump imported from the USA about $450. Brand new carburettors should be available locally for under $1000. Misfiring and backfiring can be a warning of camshaft wear, or at least faulty ignition timing. The transmissions are said to be prone to leaks so check the pan for droplets and be wary of a car that thumps or shudders when downshifting.
Suspension & brakes
A basic suspension design means easy maintenance and no serious durability issues. Replacements for wearing parts such as ball joints and bushings are available and at reasonable prices. The power steering needs to be checked for leaks, but brand-new pumps are available from US suppliers for around $550. Rear coils can sag with age, so if the car sits nose high, allow for spring replacement when negotiating. Brakes should be better than is typical for 1960s US cars but pulsing through the pedal means new rotors are needed, Brake parts are available locally, including resleeved master cylinders at around $500.
Interior & electrical
There isn't a lot inside a Rambler that can fail but if an air-conditioner is installed, check it works and the system has been upgraded to use approved refrigerant. Operate the folding extra seat in wagons to check its condition too. Locally sourced trim was used by AMI and matching the seat materials, carpet and headlining could be a challenge. Make sure that
small parts like control knobs are present and the dash dials aren't cracked. Reconditioned starter motors for either engine are available locally.
1967-1978 Rambler Rebel/Matador specs
NUMBER BUILT: 2678 Rebel sedan 621 Matador sedan 455 Rebel wagon 202 Matador wagon (approx.)
BODY: All-steel, unitary construction four-door sedan and station wagon
ENGINE: 4753 or 5892cc V8 with overhead valves and single downdraft carburettor
POWER & TORQUE: 167kW @ 4700rpm, 405Nm @ 3200rpm (Rebel 290)
PERFORMANCE: 0-96km/h – 10.4 seconds, 0-400 metres 17.5 seconds (Rebel)
TRANSMISSION: Three-speed automatic
SUSPENSION: Independent with coil springs, upper and lower control arms, telescopic shock absorbers and anti-roll bar (f),
live axle with coil springs, semi-trailing arms & telescopic shock absorbers
BRAKES: Disc (f) drum (r) power assisted
TYRES: 8.25x14 cross-ply (Rebel)
From Unique Cars #460, Dec 2021
Unique Cars magazine Value Guides
Sell your car for free right here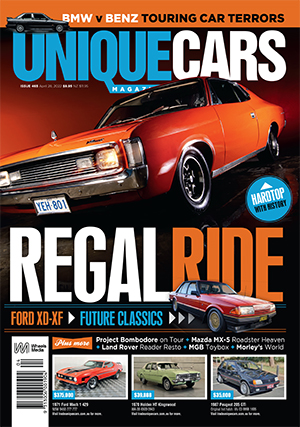 SUBSCRIBE TO UNIQUE CARS MAGAZINE
Get your monthly fix of news, reviews and stories on the greatest cars and minds in the automotive world.
Subscribe