Ford Mustang Mach 1 (1969-1973) - Buyer's Guide
---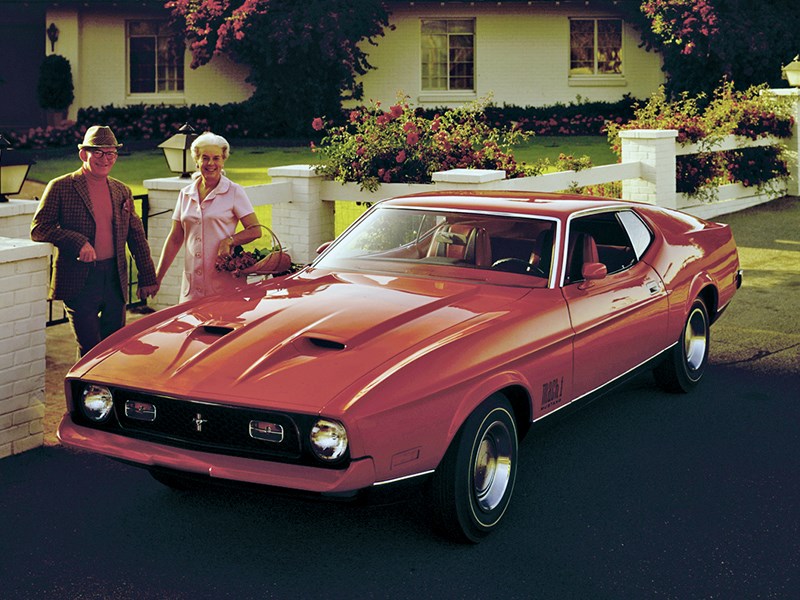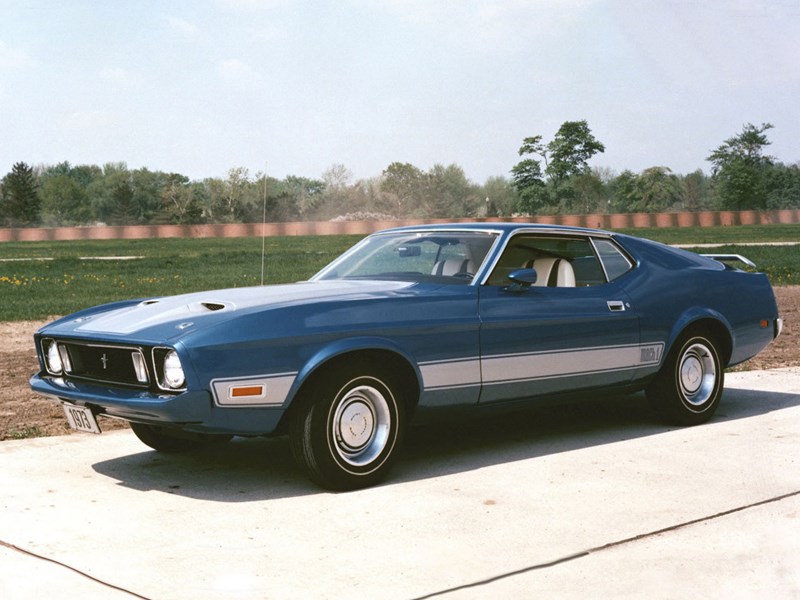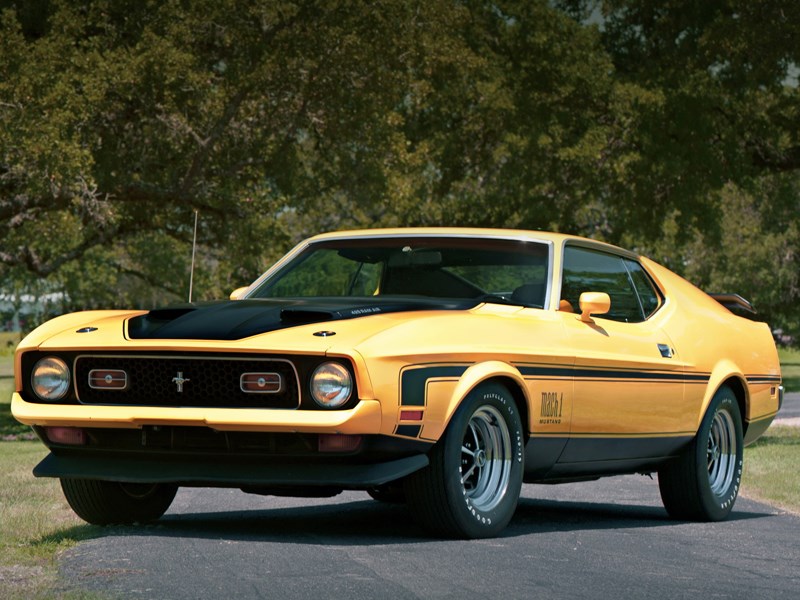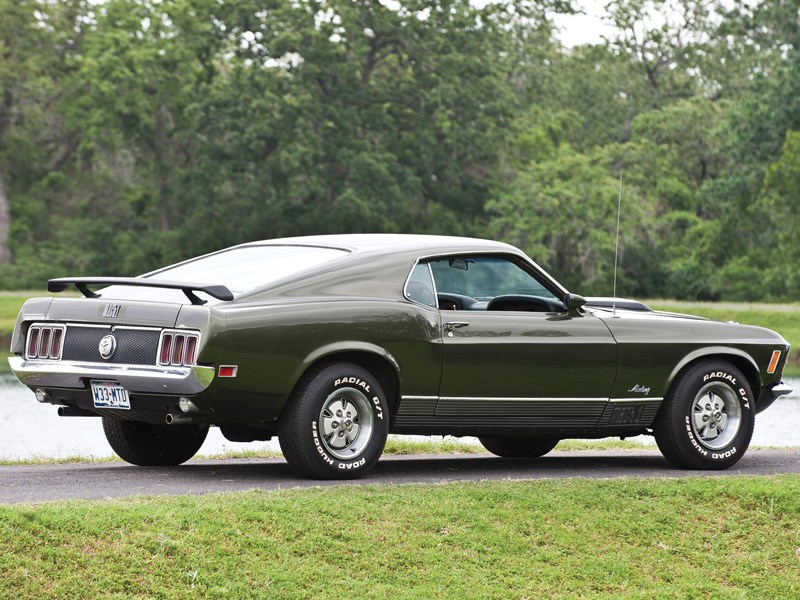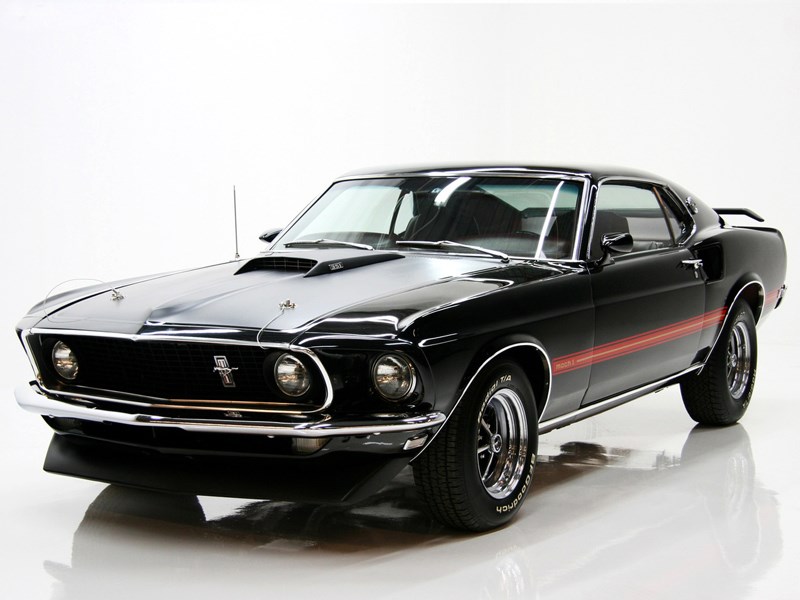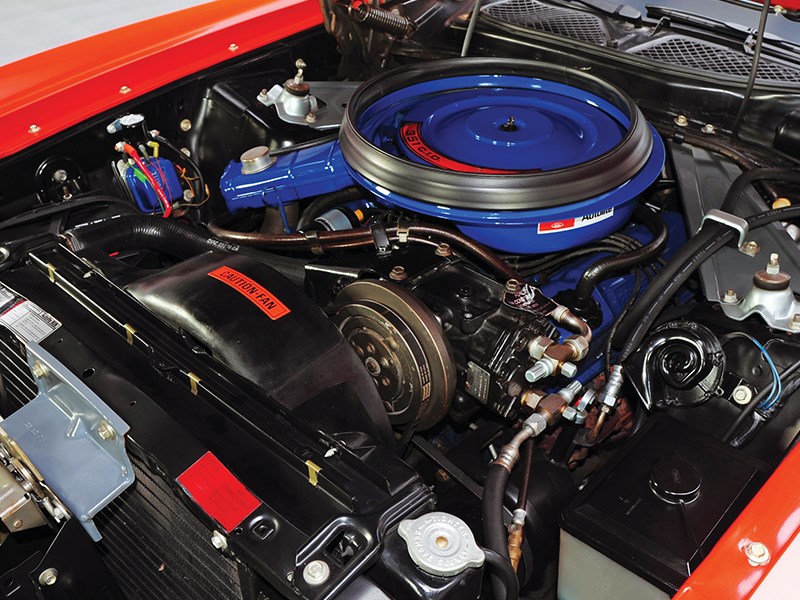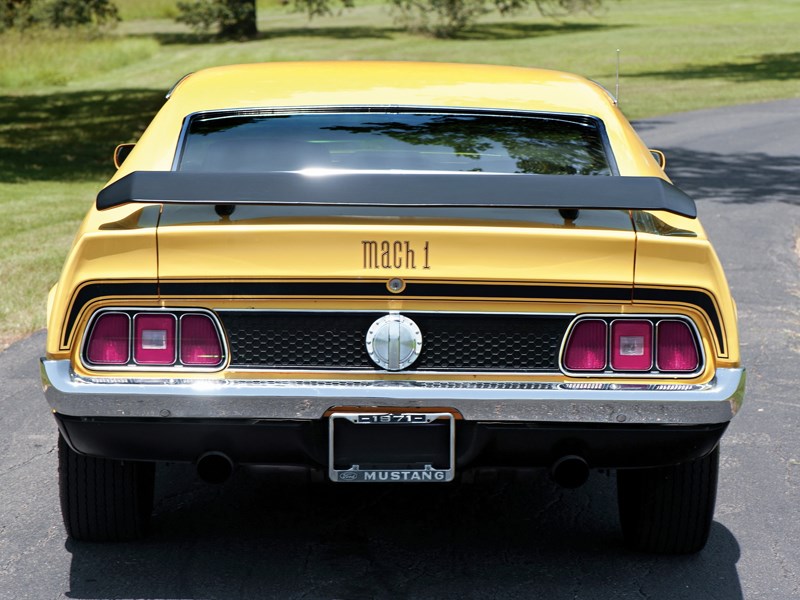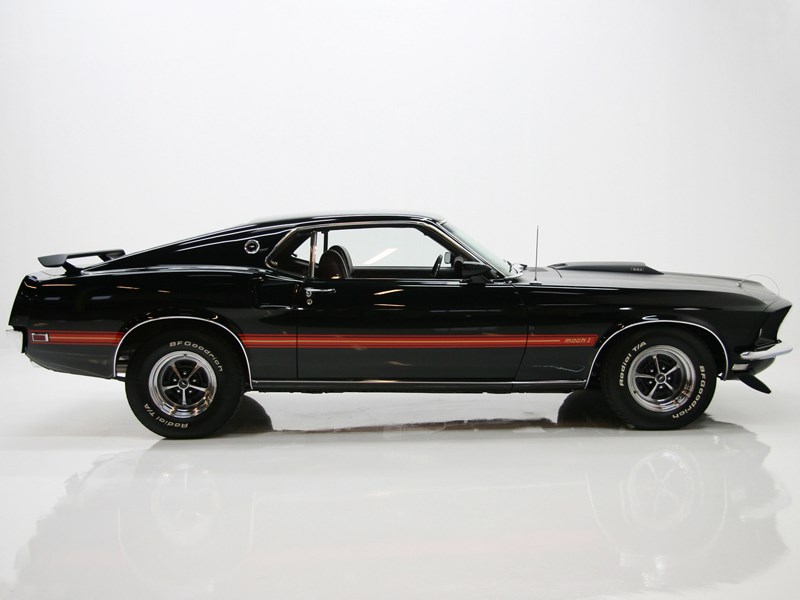 The third Mustang incarnation, released September 1970, was a completely new car
As the Mustang began to show its age and Americans demanded more from their low-cost cars, Ford found a way to brighten the image of its 'Pony' while delivering a bigger dose of performance.
Arrival of the Mach 1 range accompanied a significant 1969 restyle and re-engineering of the Mustang bodyshell. The wheelbase didn't change but there was a wider track and enlarged engine compartment intended to accommodate the biggest of Ford Big Block engines.
In basic form, the Mach 1 had 5.8 litres and three-speed manual transmission, with four-speed manual or automatic optional.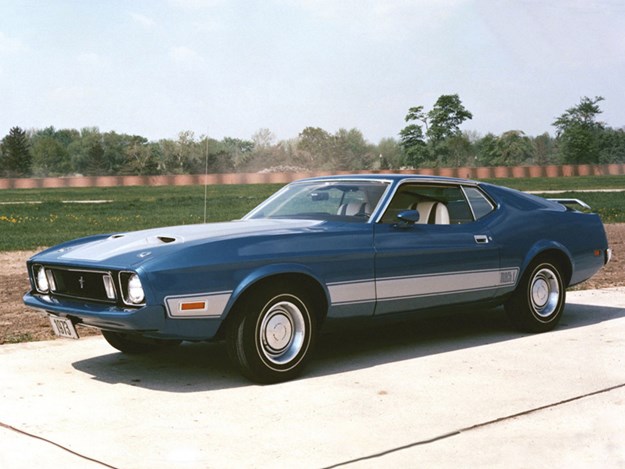 As was expected, Ford offered a huge options list so Mach 1 buyers could personalise their cars and generate some extra revenue for the dealer.
A basic 2V Mach 1 new in 1969 would have cost its US buyer $3122, or just a little more than basic versions of the bigger Pontiac GTO. Buyers could then spend a miserable $26 extra on a 4V version of the 351 engine or $357 on a Ram-Air 428, with an official 249kW but more likely 280kW.
In addition to bright colours and sporty 12-slot wheels, the 1969 Mach 1 had race-like bonnet pins (replaced in 1970 by unpopular press and twist fasteners) and lots of adhesive plastic woodgraining scattered throughout the cabin.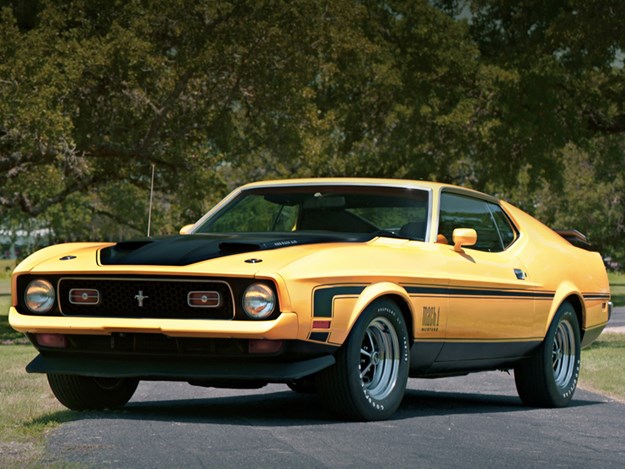 Seats had fabric inserts which would have attracted the lairs who bought Mustangs back in the days, when contact between nylon shirts and vinyl seats created pyrotechnics whenever you touched something made of metal.
Changes for 1970 included a restyled nose that moved the grille-mounted auxiliary lights further inboard and put the main lights into the vacated spaces. Bigger changes occurred underneath the '70 Mach 1, with re-rated springs and shock absorbers, a beefier anti-roll bar and additional rear stabilizer.
The third Mustang incarnation released on September 19, 1970, was a completely new car; 150mm longer than the original 1964 model with a comprehensive restyle. Some controversy accompanied the longer, lower shape and Mach 1s earned a `Flatback' nickname due to the almost horizontal rear window and accompanying restrictions to rear vision.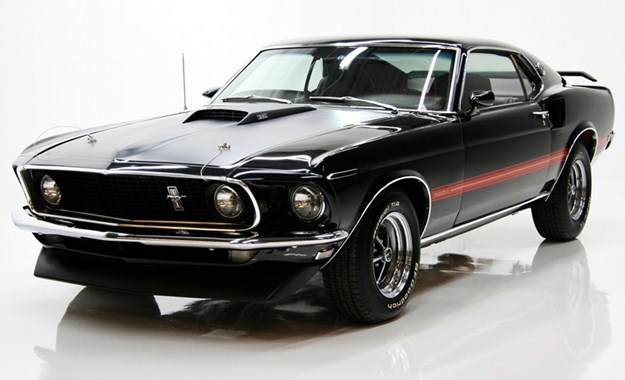 A five litre, 302 cubic inch engine was standard for Mach 1 buyers however the 5.8-litre `351' with two-barrel carburettor and 177kW is more frequently found. 351 4V cars develop 211kW while the rare and expensive Boss 429 generates 275kW.
Mach 1s imported new to Australia usually came loaded with options including electric windows, air-conditioning, a Sports interior and side-stripes. Manual transmission versions are rare and can add 15 per cent to the value of a Mach 1.
For reasons best known to the people who have spent considerably more money on other Ford models, 1971-73 Mach 1 Mustangs are a bargain in the muscle car marketplace.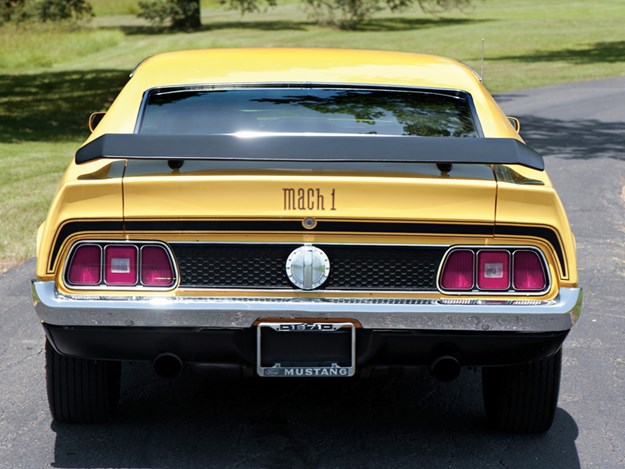 Spending $70,000 will secure a good, original car, using the same 351 motor as is found in XY GT Falcons of similar age that typically sell at four times the Mach 1's price.
1969-70 cars are reasonably common yet rarely top $100,000. The exceptions are Cobra-Jet versions which can get expensive.
Some have been offered at more than $150,000, with the less common 1971-72 Boss 351s slightly cheaper.
VALUE RANGE: MUstang Mach 1 (1969-70 Mach 1 351)
Fair: $35,000
Good: $65,000
Excellent: $95,000
(Note: exceptional cars will demand more)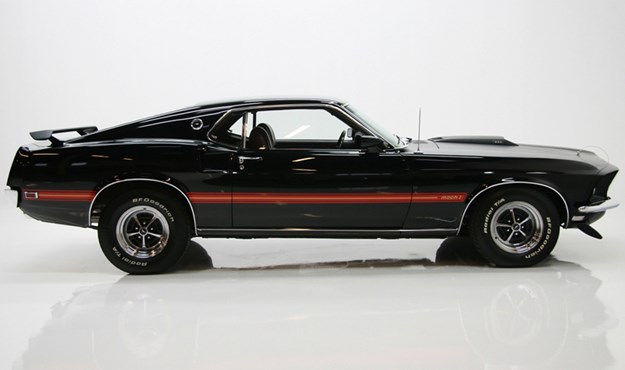 BUYER'S CHECKLIST
Body & chassis
Mustangs rust and even recently restored cars can be concealing corrosion in hard-to-reach spots. Check the rear quarter panels for bulges, bubbling or excessive body filler, floors, firewall, doors, sills and inner mudguards. Inconsistent panel gaps signify poor accident repairs, although 'dropped' doors are common. New hinges and pins are easy to obtain.
Restoring a rusty or damaged Mach 1 isn't difficult as almost everything is still being made and any weird, scarce little items will turn up somewhere on the worldwide web. Australia is home to various Mustang specialists who will either have or are able to acquire new body parts at sensible prices. Replacement door shells are being quoted at A$720-790 each with new grille kits available locally for $550-600.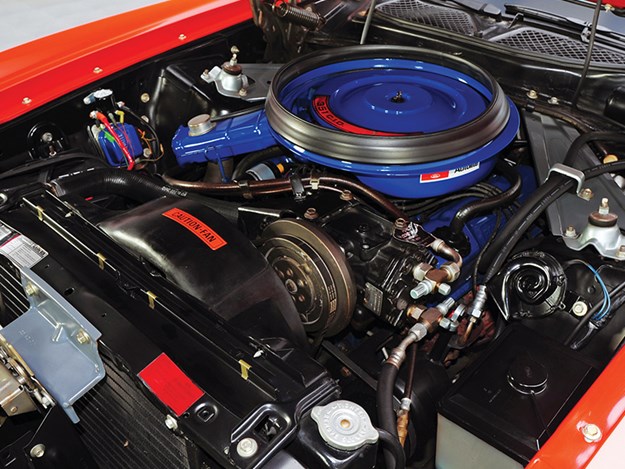 Engine & transmission
Virtually any engine fitted to a Mustang of this age will be simple to recondition or replace. Most cars were supplied from new with Windsor or Cleveland V8s similar to those used by local XW-XY GTs and for which parts are easily found. Where modifications have been made before the car was imported there could be problems if parts used aren't compatible with local replacements. Manual or automatic transmissions fitted to Ford performance models are reliable and last literally decades between rebuilds. Slurred upshifts or a slow response to manual downshifts indicate that reconditioning will be needed shortly. Four-speed manual transmissions can be clunky when cold but are durable.
Chassis & suspension
Mustang suspensions are ultra-conventional and simple to fix when worn. Front springs and shock absorbers on V8 cars take a pounding but can be upgraded for longer life. Groaning ball-joints are a common problem and rear leaf springs can crack. Cars converted decades ago before strict engineering certification was required need to be professionally checked as some converters used second-hand parts and suspect techniques. Any Mustang that hasn't had its suspension refurbished for 10 years or more probably needs bushings replaced and maybe other components. Complete sets of bushings in rubber, including the transmission mount, will cost around $400 landed here.
Interior & electrics
The basic Mustang electrical system presents no special problems but check electric windows and air-conditioning (where fitted) are working. Post-1971 V8 coupes used a printed circuit rear window defroster which is often inoperative. Ford seem to have skimped on trim quality in 1971-73 cars and a lot of these would show premature wear and sun damage. Replacements are still available but buying a car with good dash, seats and door cards will save money. Replacements for damaged instruments or switchgear can be found on the second-hand market.
1969-1973 Ford Mustang Mach I specs
NUMBERS BUILT: 72,458 (1969), 40,970 (1970), 90,344 (1971-73)
BODY: Two-door unitary construction fastback
ENGINE: 4942, 5732, 6390 or 7016cc V8 with overhead valve and single downdraft carburettor
POWER & TORQUE: 186.5kW @ 4600rpm, 481Nm @ 2600rpm (351 2V)
TRANSMISSION: 3 or 4 speed manual, 3-speed automatic
PERFORMANCE: 0-100km/h – 8.0 sec, 0-400 metres – 15.9 sec (351 2V Auto)
SUSPENSION: Independent with coil springs, telescopic shocks and anti-roll bar (f), live axle with semi-elliptic springs,
telescopic shocks and anti-roll bar optional (r)
BRAKES: Disc (f) drum (r) with power assistance
TYRES: F70x14 crossply
From Unique Cars #460, Dec 2021
Unique Cars magazine Value Guides
Sell your car for free right here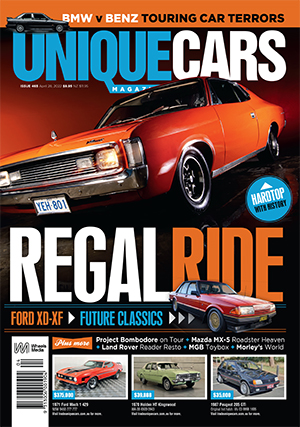 SUBSCRIBE TO UNIQUE CARS MAGAZINE
Get your monthly fix of news, reviews and stories on the greatest cars and minds in the automotive world.
Subscribe