Chrysler 300 (1955-1970) - Buyer's Guide
---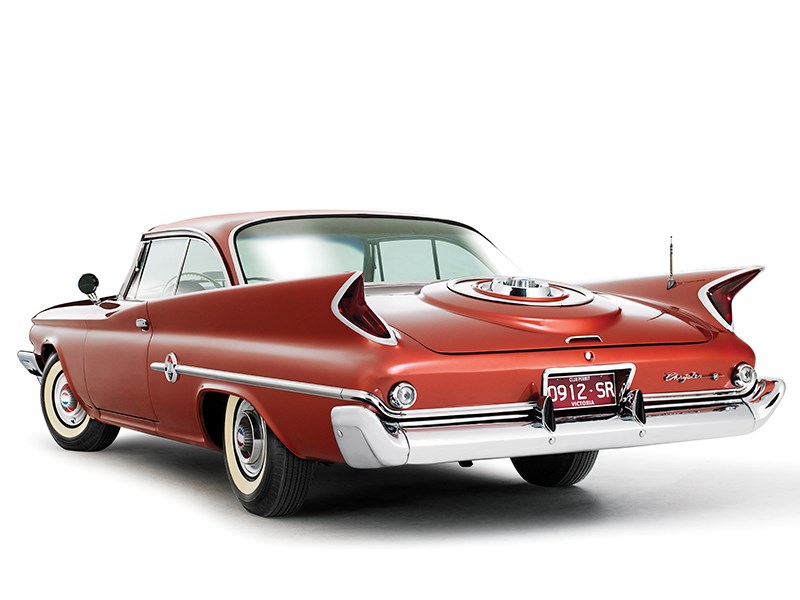 The 300 names is in recognition of its 300 horsepower engine output
Chrysler's 'Letter Series' 300 single-handedly transformed a brand renowned for conservatism into a forerunner of US performance-car culture.
300-Series cars fall into two clearly defined categories. Models from the 1950s with their fabled Hemi-head V8s are scarce and highly prized. Those from the 1960s, built well after race-circuit duties had been transferred to Dodge and Plymouth-badged contenders, rank as a well-equipped addition to Chrysler's mainstream range but not special.
Hemi-head engines had been fitted to Chrysler's luxury cars since 1951, yet four years elapsed before a high-performance version appeared. Production of the C-300 released in 1955 totalled just 1725 cars, however sales records weren't the reason for that car's existence.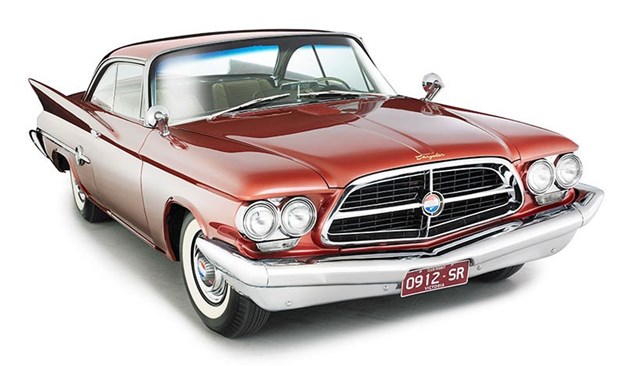 The 300 was named in recognition to its 300bhp (223kW) engine output. At a time when the average Ford or Chevrolet V8 barely made 163bhp (120kW), its effect on Chrysler's market profile and American oval-track competition was dramatic.
The C-300 immediately exerted its dominance on the high-profile NASCAR series. With 38 race wins and a Championship in its debut year, the potent Chryslers rapidly left themselves with nothing more to prove.
| Read next: 1960 Chrysler 300/F review
A 300B version released for 1956 increased power to 375bhp (279kW) and for 1957 a handsome new shape with angled fins and a distinctive grille appeared.
With production costs eating the profit on every Hemi-car made and demand diminishing, 1959 brought a 300E powered by a 413 cubic inch (6.7 litre) 'Wedge' V8. High prices remained a problem and, combined with an economic slump, forced annual sales of the 300E to a record-low 690 units.
The 1961 model 300G was the last to feature finned styling and generate significant enthusiast excitement. Optional 'cross-ram' induction with long tubes feeding dual carburettors pushed output to 400bhp (298kW) and in 1960 gave Chrysler a string of Daytona speed records.
Later 300s were generally powered by 6.3-litre, 383 cubic inch engines, with the 440 cubic inch (7.2-litre) V8 optional from 1966. Dreary 1963-4 styling was replaced in 1965 by a distinctive new shape featuring front mudguard extensions – as adopted also by the HD Holden – and from 1967 a fastback roofline.
| Watch next: Chrysler 300 - old vs new video
The interior is massive but a centre console that carries right through the rear seat makes carrying more than four occupants uncomfortable. If permitted, you could slip a couple into the boot which looks large enough to carry a billiard table. The spare wheel is a huge stretch though, sitting on its own shelf below the rear window.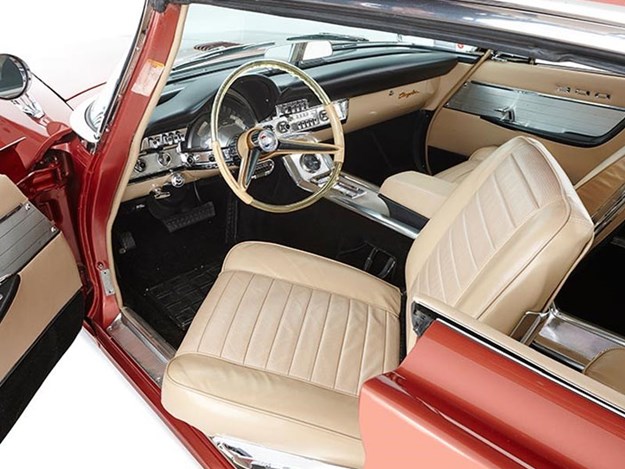 Hemi-engined 300s were legendary in their day, setting and breaking speed and endurance records with almost every change of model. Even today, 230km/h and 0-100km/h in 7.7 seconds isn't shabby for a two-tonner with automatic transmission.
Cars from the 1960s came loaded with power equipment including electric windows and air-conditioning and a driver's seat that swivelled for easier access; items that can make ownership of these ageing models an expensive process.
Values after 1961 diminish and cars without Hemi or Wedge cylinder heads were, until recently, available for under $40,000.
VALUE RANGE: CHrysler 300 (1966-70 Hardtop)
Fair: $20,000
Good: $37,000
Excellent: $52,000
(Note: exceptional cars will demand more)

BUYER'S CHECKLIST
Body & chassis

The shift in 1960 from separate to integrated body/chassis design creates problems for buyers of later 300-Series cars. Rust through the floors, around suspension and sub frame mounting points is more dangerous and costly to eradicate than with chassis versions and may not even be justifiable in a low-value car. Panel rust isn't a major problem but check wheel arches, rear quarters and the boot floor. Good sheet metal is difficult to find, even from the USA, but some repair sections including floor-pans and sills are available. Chromed parts are equally scarce and usually costly, with used bumpers likely to need expensive re-chroming. Examples of items recently offered include a second-hand 300E grille at US$990 and replated 1967-69 bumpers, ex-USA for A$2950 plus freight and import costs.
Engine & transmission
Parts for early Hemi engines are getting scarce and even the specialist US suppliers have significantly increased their prices. Cracked or warped cylinder heads can dramatically increase renovation costs so beware any car, even with the later 383/440 cubic inch motor, that is overheating. Finding the correct carburettors for a Hemi is very difficult and even repro distributors were offered at US$1200-1500. Vibration and underbody thuds when accelerating can be due to a collapsed transmission mount. The 'Sure-Grip' differentials fitted to 1950s cars needs special fluid to prevent wear and are near impossible to rebuild, so listen for diff clunks when accelerating out of corners.
Suspension & brakes
Everything under a 300 is fairly simple, with spare parts even for early cars still available. Crunching, crackling noises from the front-end point to problems with torsion bars and their mountings, including serious rust. Post-1962 cars share virtually everything with other 1960s Chryslers so won't be too tough to maintain. RHD conversions must be inspected by an expert to make sure you're not buying a car with dangerous faults or failing components. Disc brake conversions are available and worthwhile if your 1960s 300 is going to be used regularly.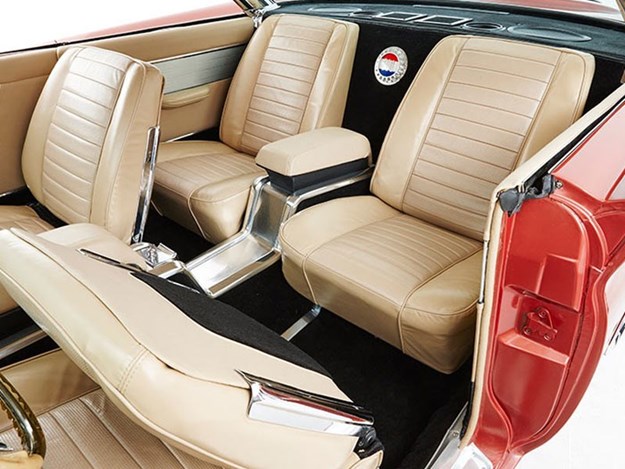 Interior & electrical
The interior of any 300 demands detailed inspection and that could be a problem if the car is being bought sight-unseen from overseas. Assume when pricing such a vehicle that much of the electrical equipment will need repair or replacement. Seriously torn or worn seat trim will be difficult to repair as original-pattern fabrics and leather are unavailable and may necessitate a complete retrim. Carpet sets can be found but detail items including stainless cabin embellishments will need to be bought second-hand. The roof mechanism used by 1960s convertibles is complex and repairs can swallow many thousands of restoration dollars.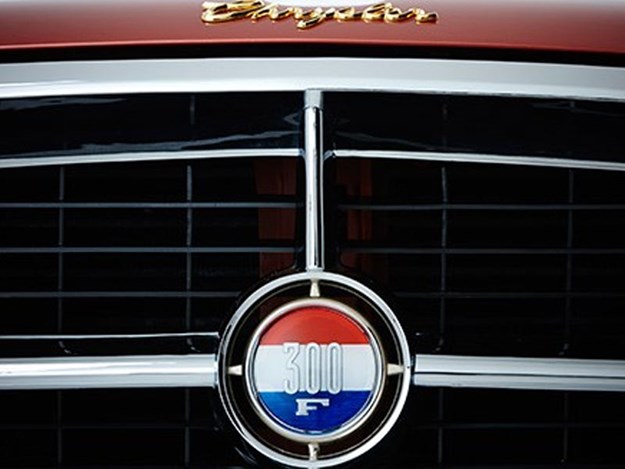 1955-1970 Chrysler 300 specs
NUMBER BUILT: 8853 (1955-60) 162,426 (1961-70)
BODY: All-steel separate body/chassis or integrated (from 1960), two-and four-door Hardtop and two-door convertible
ENGINE: 5800, 6276, 6424, 6768, 7210cc V8 with overhead valves, single or dual downdraft carburettors
POWER & TORQUE: 279kW @ 5000rp, 668Nm @ 2800rpm
(413 Wedge V8)
PERFORMANCE: 0-100km/h
7.1 seconds, 0-400 metres
15.9 seconds (300F)
TRANSMISSION: Two or three-speed automatic
(three or four speed manual available on some)
SUSPENSION: Independent with torsion bars, control arms, telescopic shock absorbers and anti-roll bar (f) live axle with leaf springs, control arms and telescopic shock absorbers (r)
BRAKES: Drum or disc (f) drum (r) power assisted
TYRES: 800 x 15 cross ply
From Unique Cars #460, Dec 2022
Unique Cars magazine Value Guides
Sell your car for free right here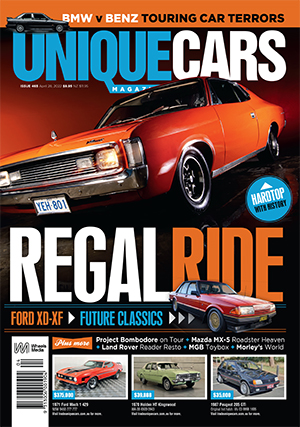 SUBSCRIBE TO UNIQUE CARS MAGAZINE
Get your monthly fix of news, reviews and stories on the greatest cars and minds in the automotive world.
Subscribe