1968-1969 Ford ZB Fairlane - Buyer's Guide
---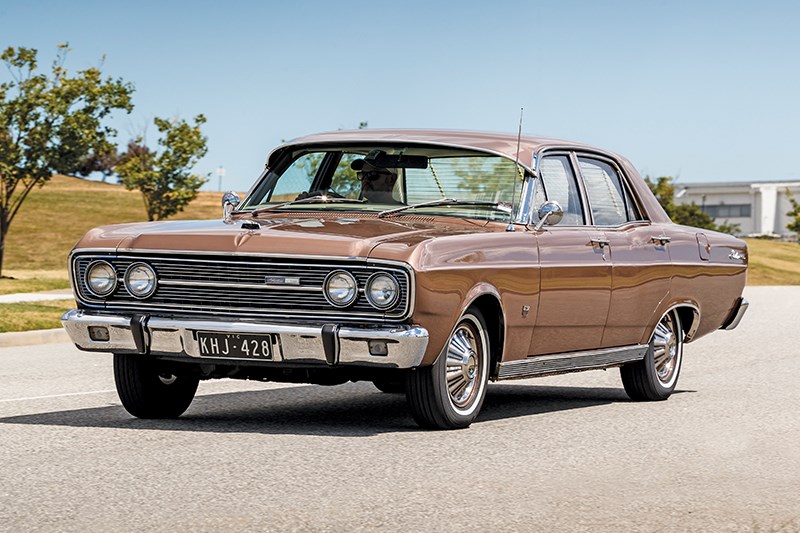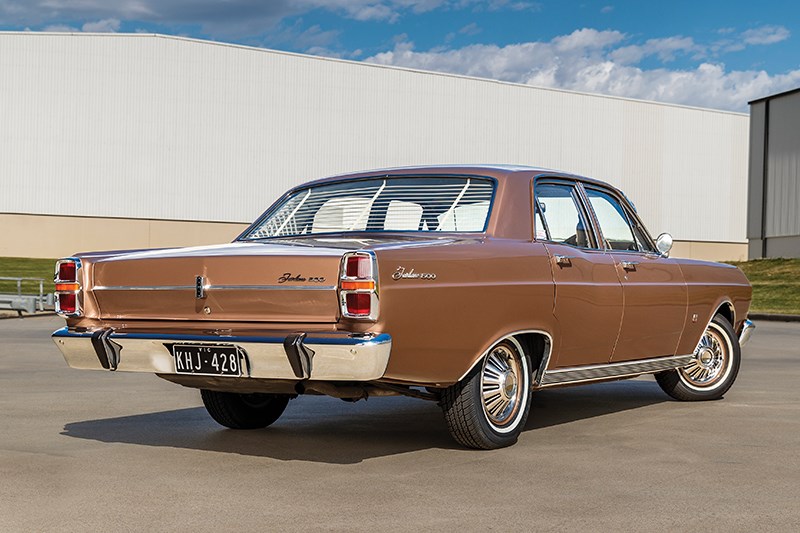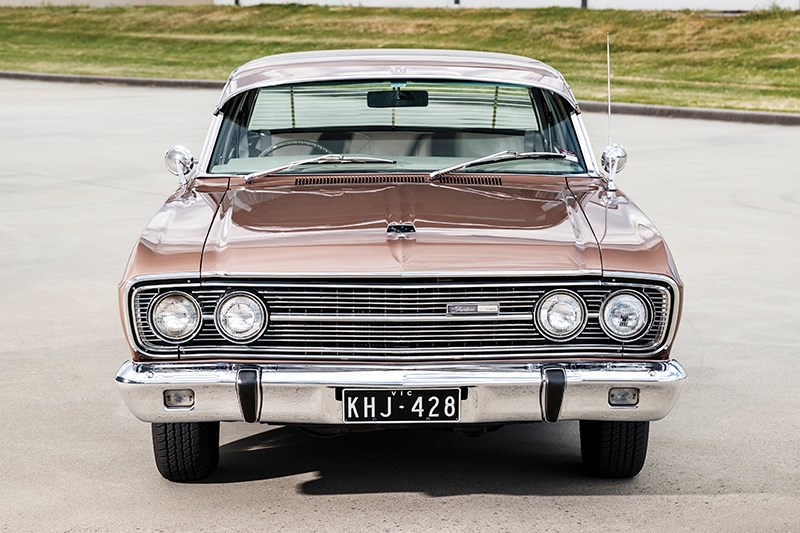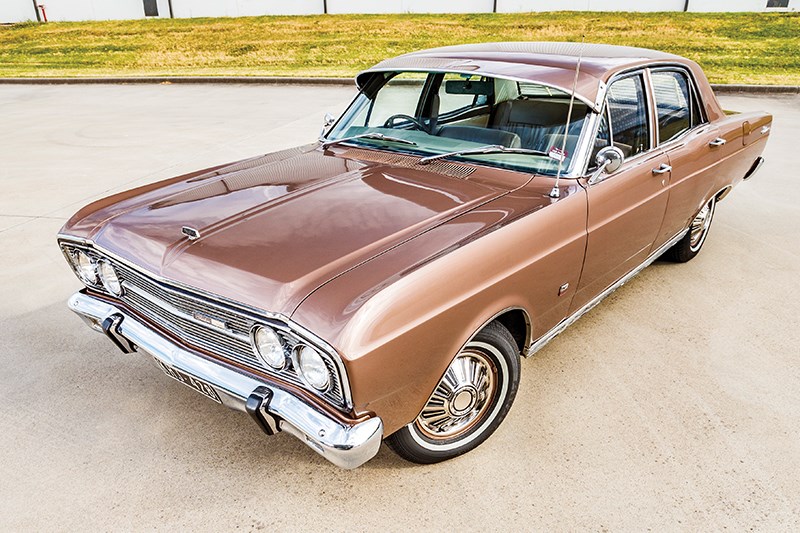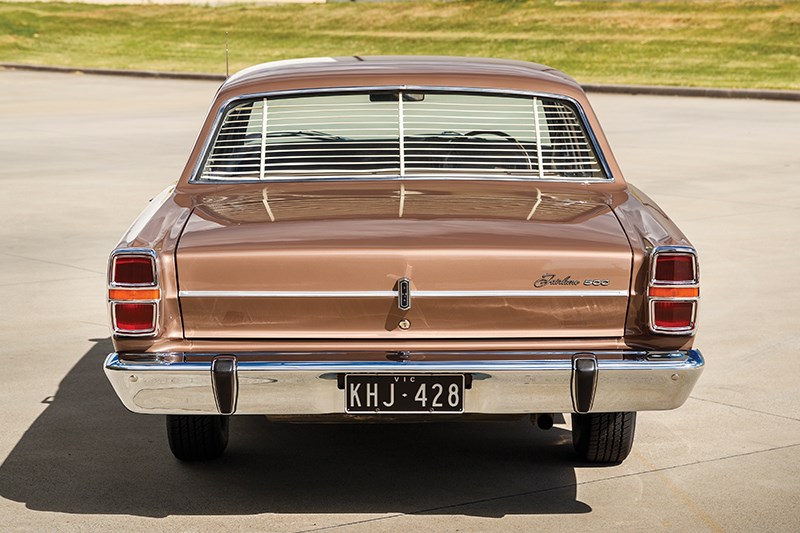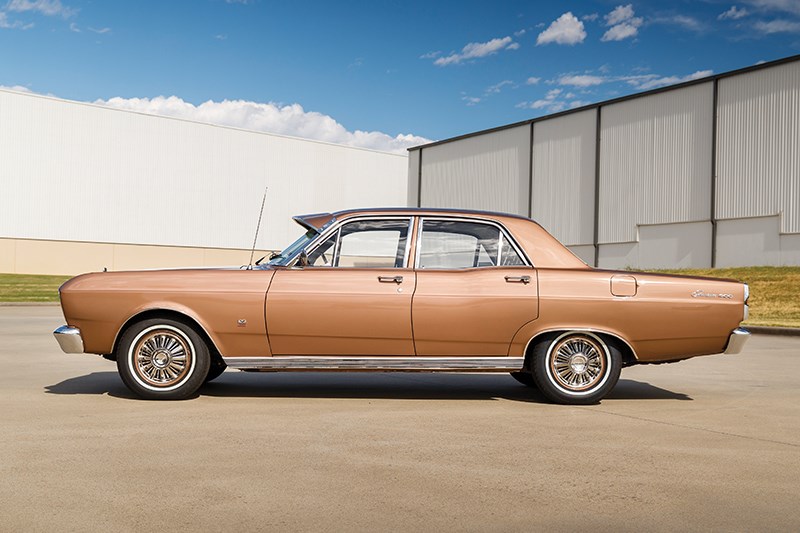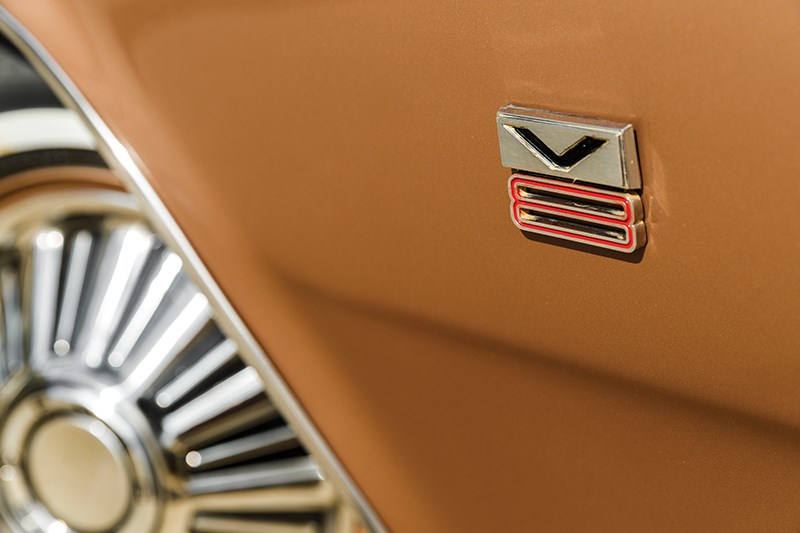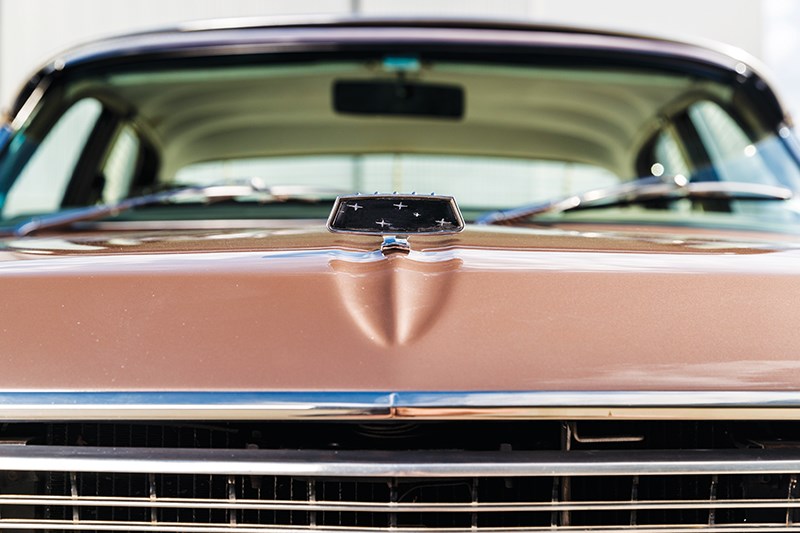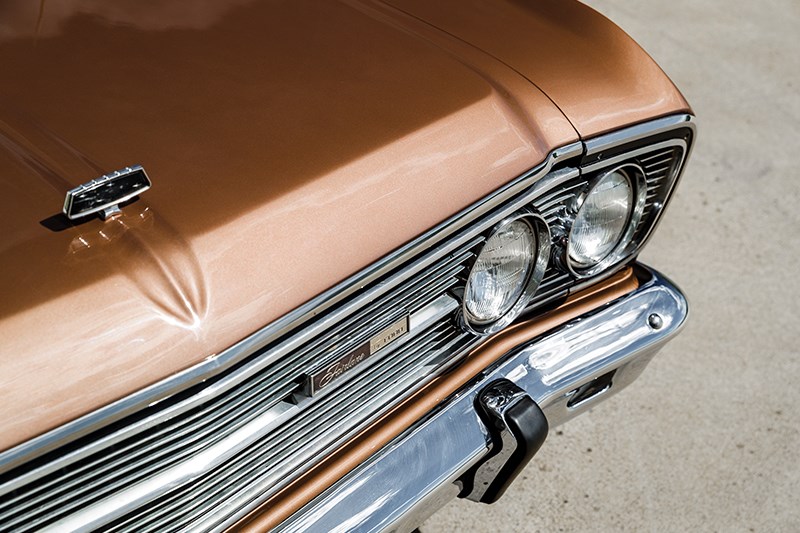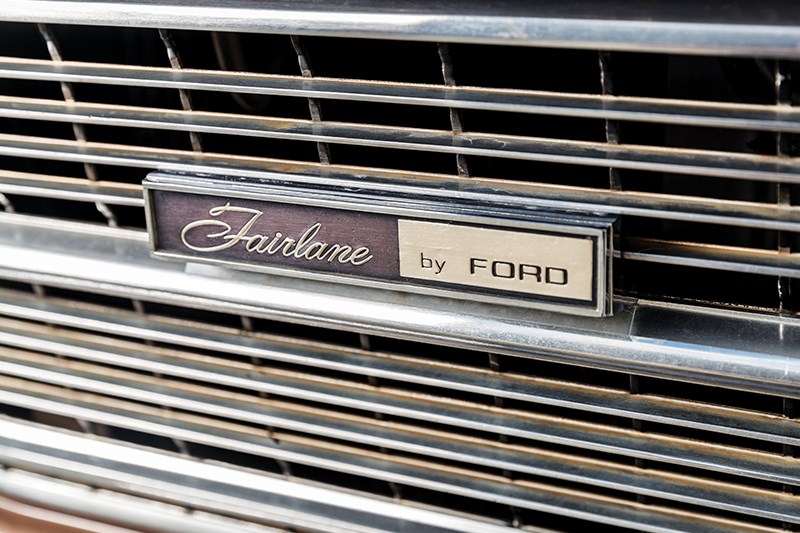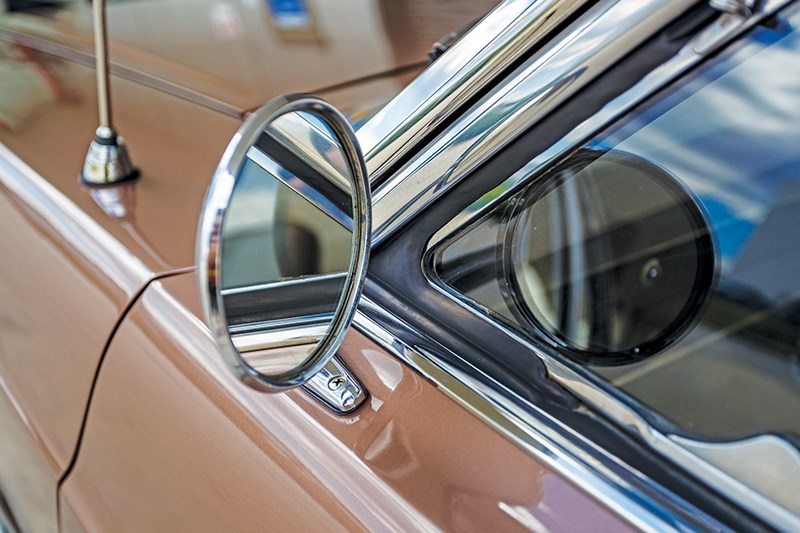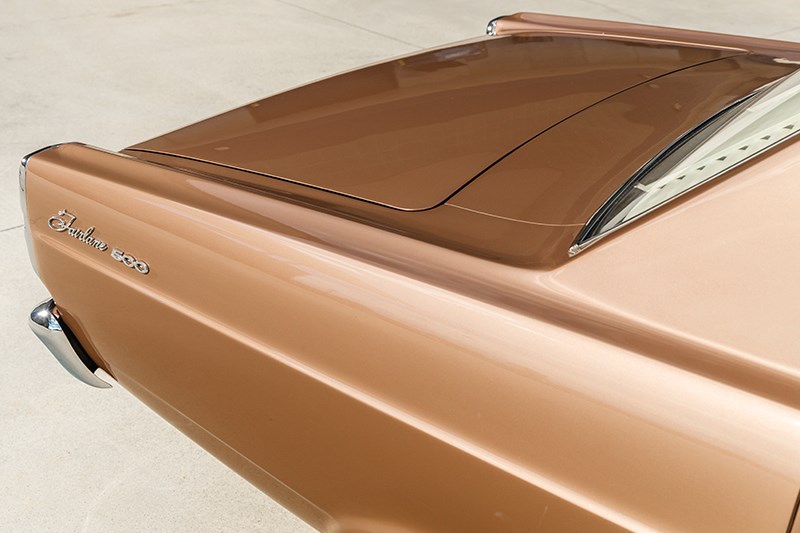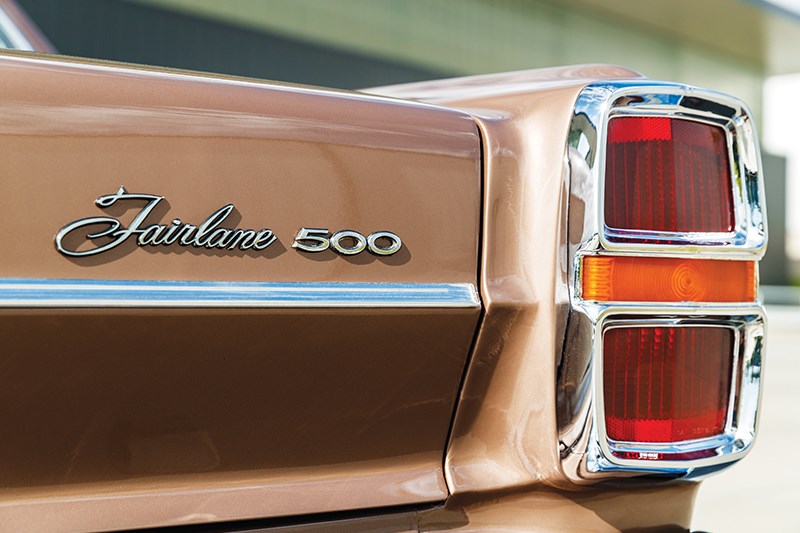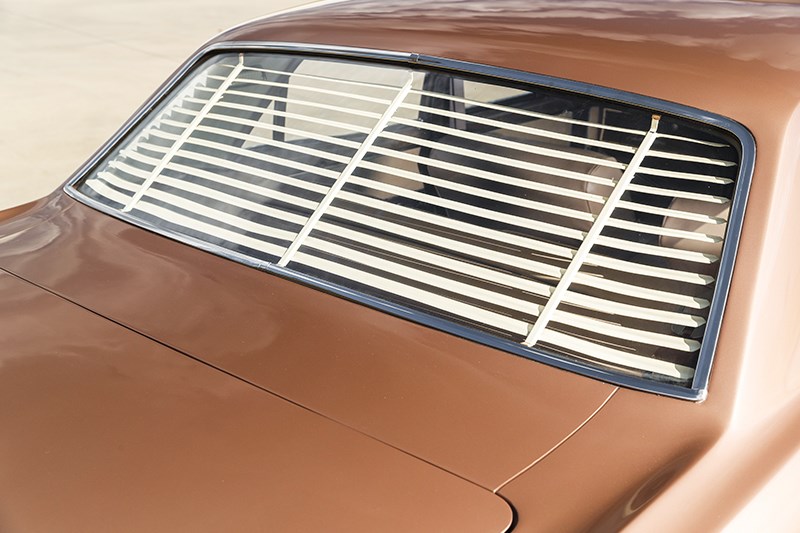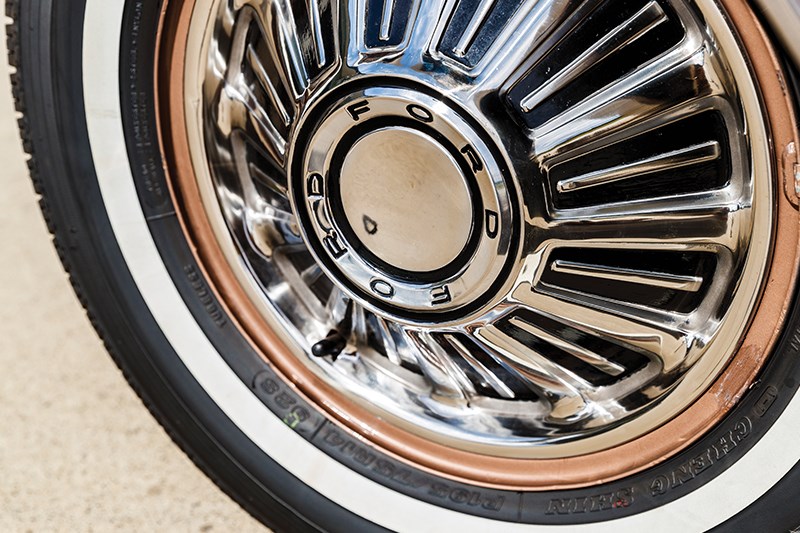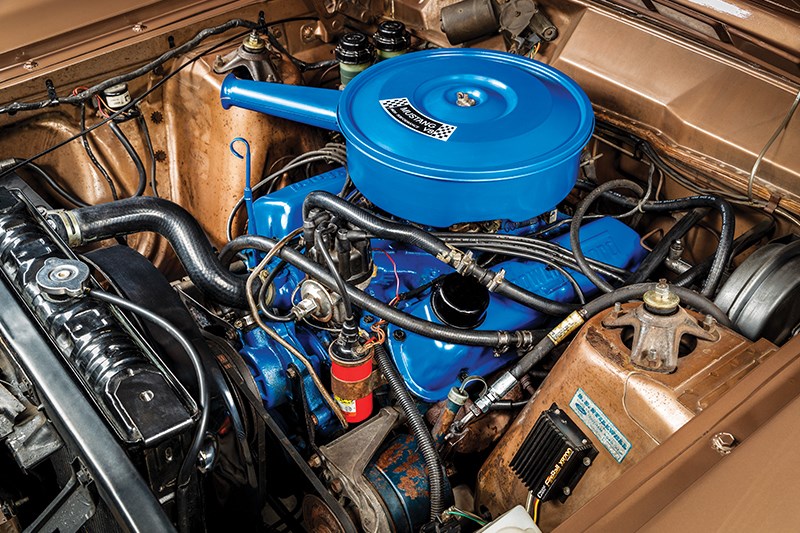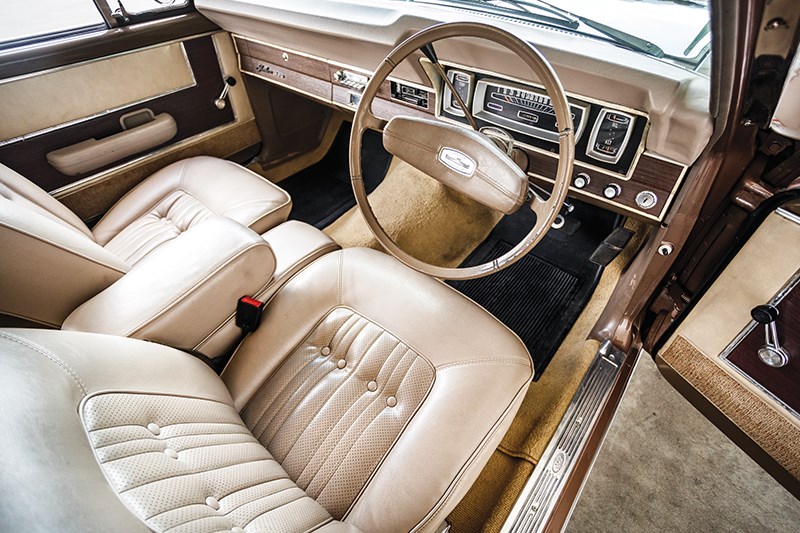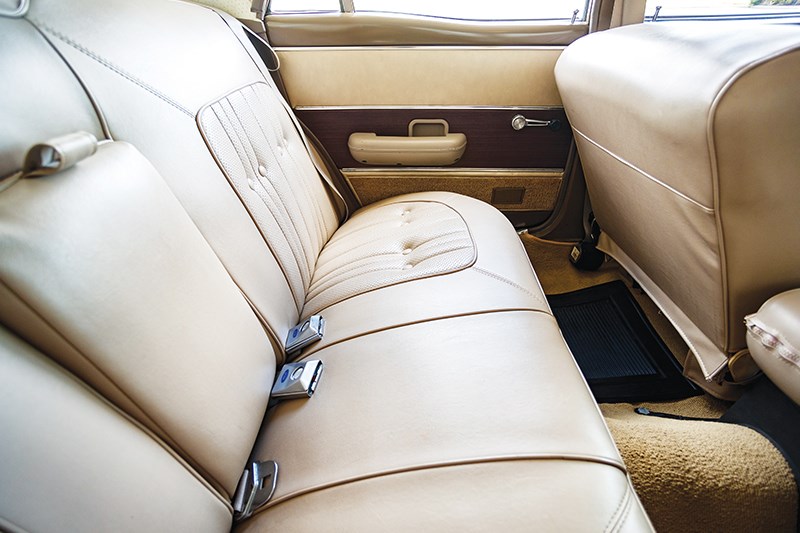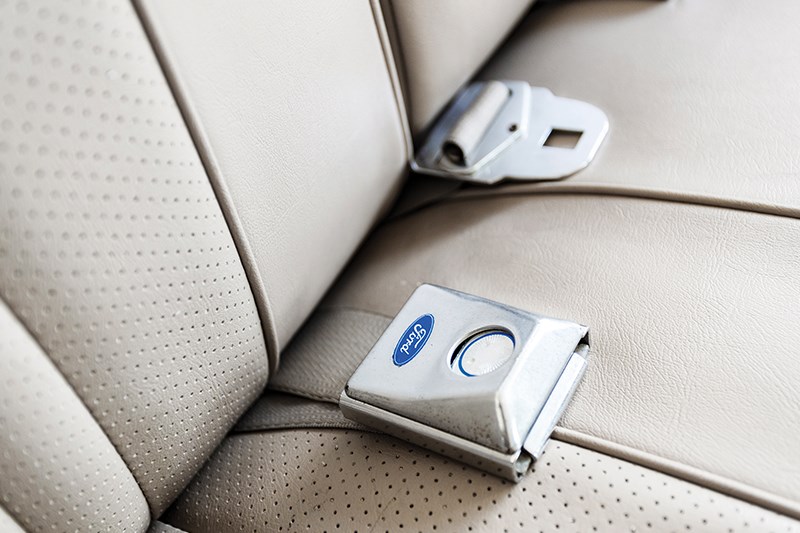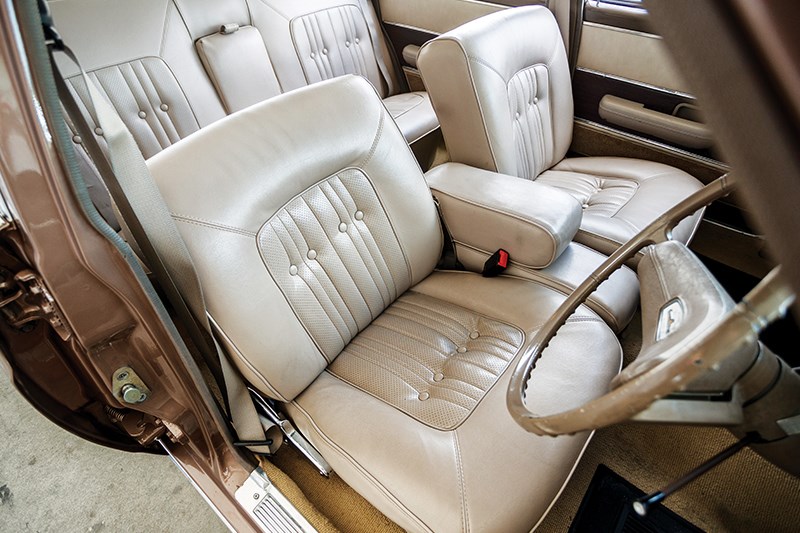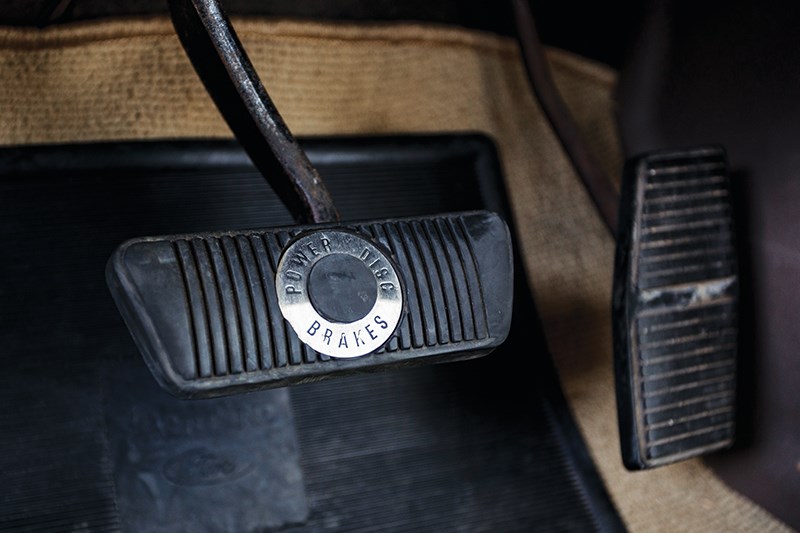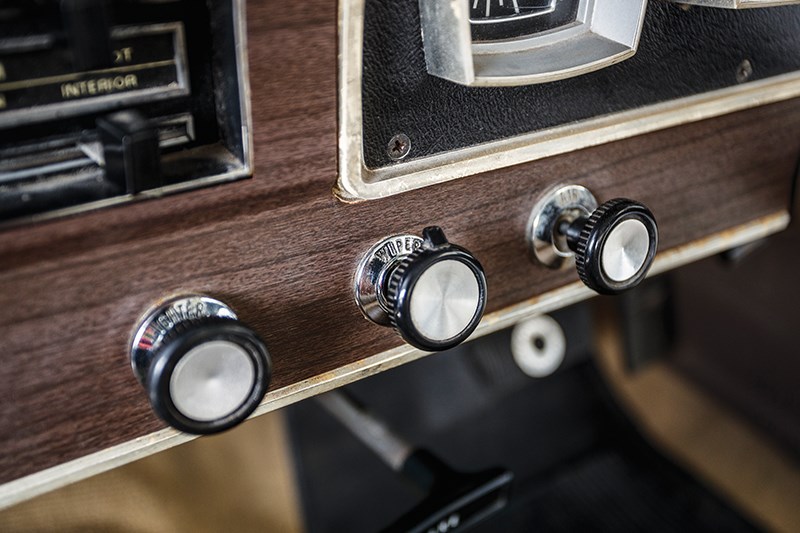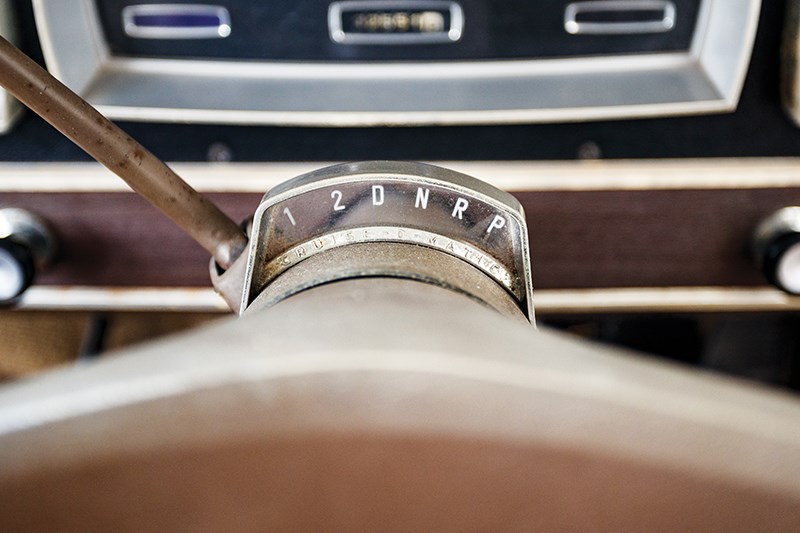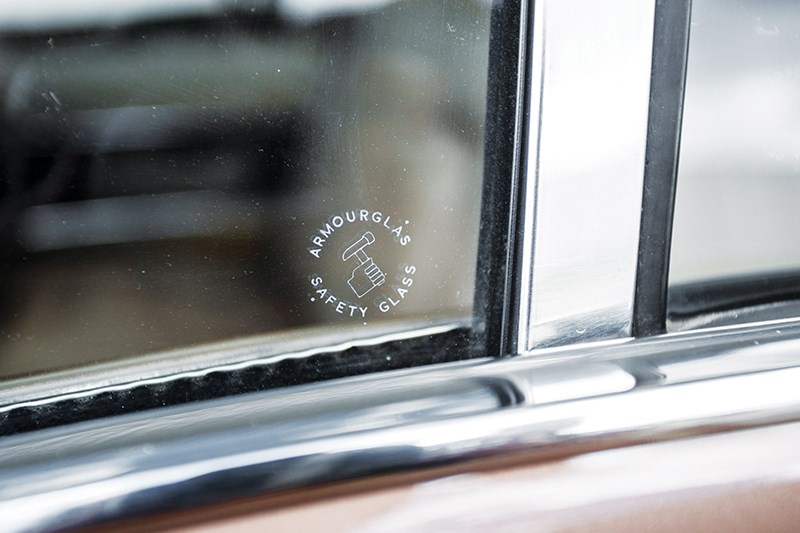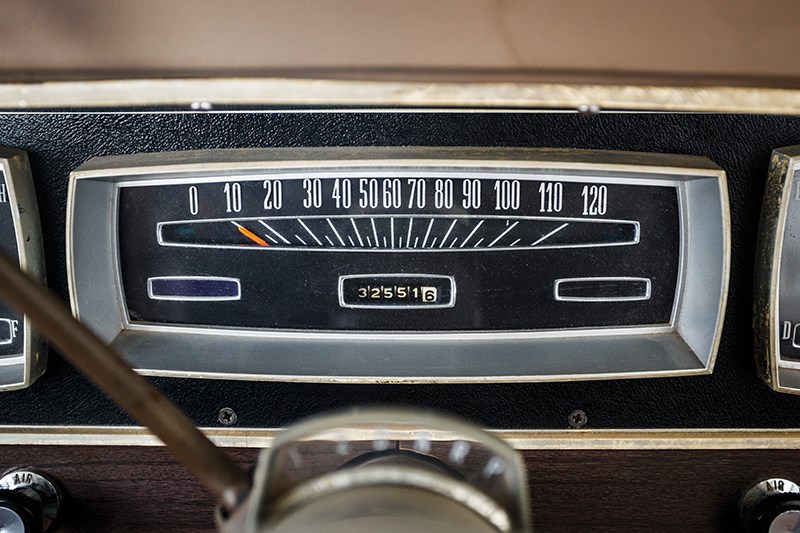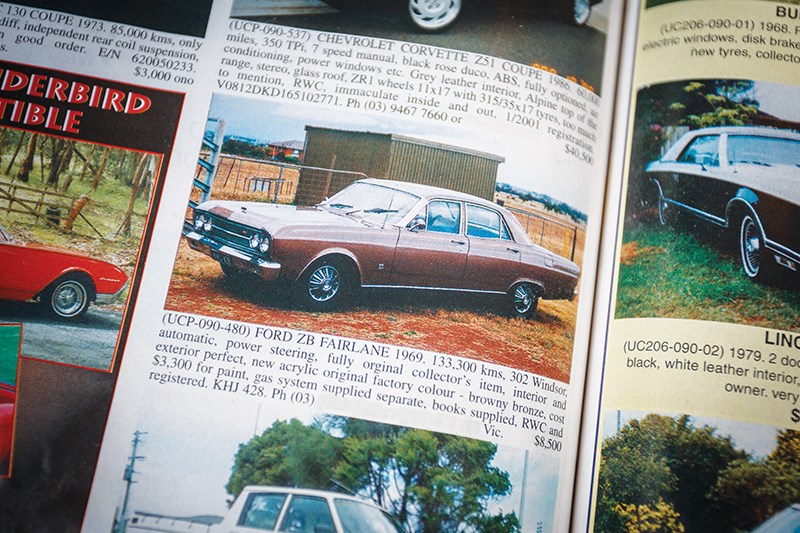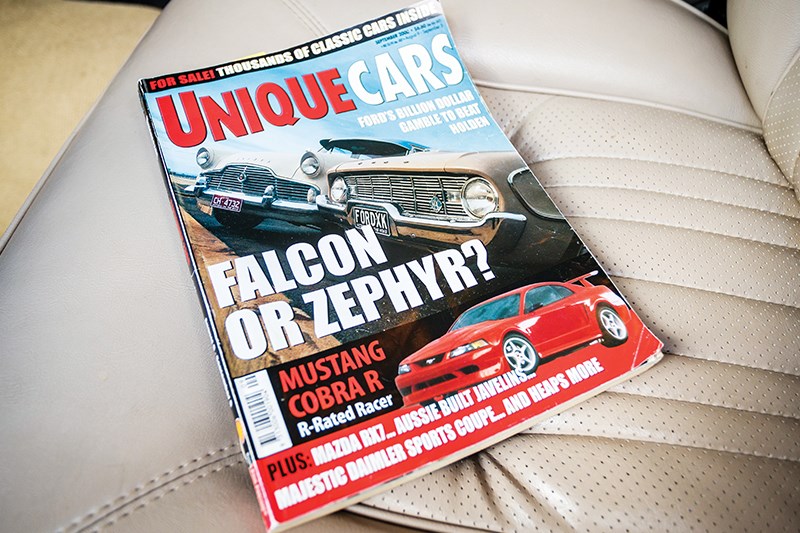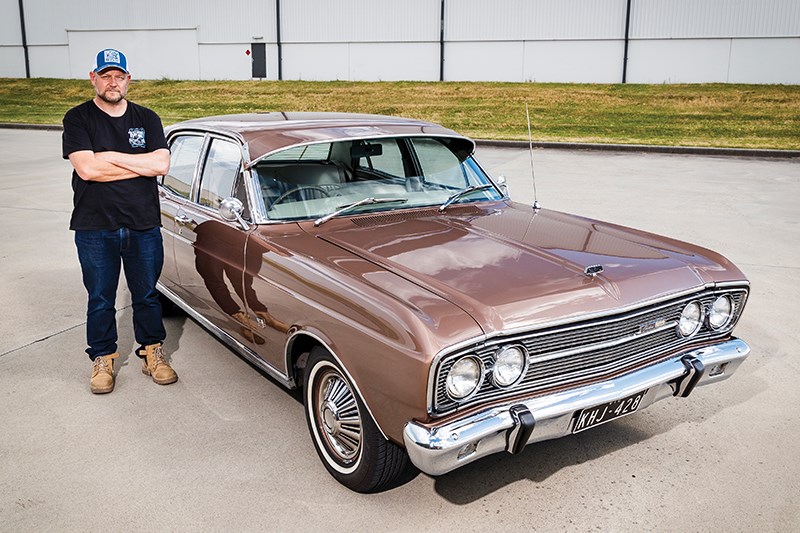 The Ford Fairlane was the default purchase if you wanted an affordable limo
Whenever one of Australia's Big Three car-makers needed a prestige model, all it had to do was pick up the phone to Head Office in the USA.
For decades, the parent companies' North American plants had been churning out flat-pack versions of their popular products for assembly 'down under,' so when Ford Australia wanted a flagship for its XR-XT Falcon range, Ford USA had a car to do the job.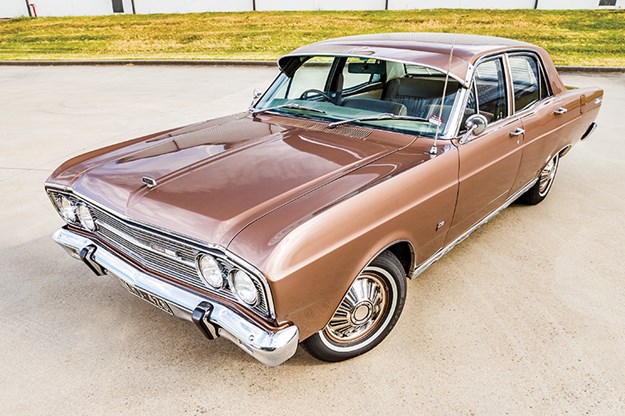 The ZB Fairlane was the updated, facelifted version of Australia's first Z-Prefix Fairlane; a model that set markets alight when it appeared a year earlier.
Other brands had no answer to the Fairlane and wouldn't until 1971 when the Holden Statesman appeared. Hardly anyone in the market was fooled by Holden's Brougham and its extra few centimetres of rear sheet metal, and Chrysler was in even bigger trouble.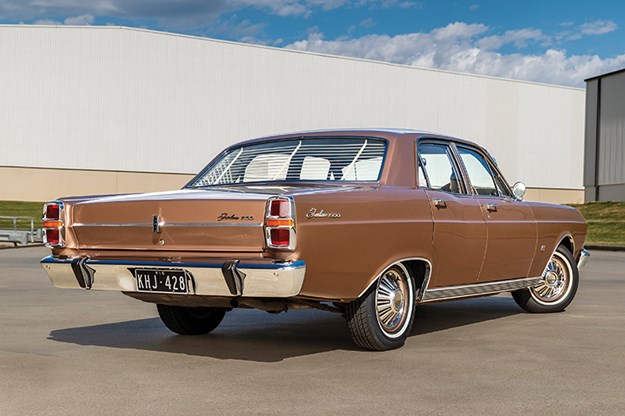 With developmental money being pumped into the bigger, fatter VH range and all-new Charger, its reply to Ford's market leader was the VIP – a V8 Regal with revised roofline buried under vinyl.
| 2021 Market Review: Ford ZA-ZD Fairlane
The ZB Fairlane appeared in March 1968, just days ahead of the XT Falcon range it was intended to lead. ZBs in profile looked virtually identical to the previous one, but with a little more brightwork and big, conical wheel-covers in place of the ZA's 'doggy dish' caps.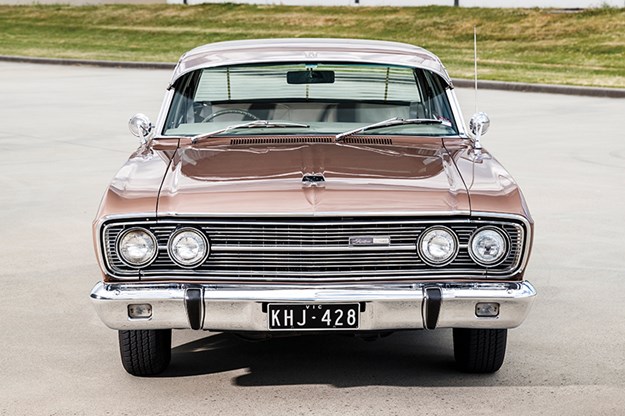 Under the bonnet, Ford had gone slightly bigger if not a whole lot better. For fleet buyers and cash-strapped privateers there remained a Custom model with its 3.6-litre six-cylinder engine, three-on-the-tree manual transmission and auto optional. Six-cylinder Customs came standard with drum brakes and awful resale value, because nobody wanted them.
| Buyer's Guide: Ford Fairlane 500 ZD
Better dynamically and financially was the ZB 500. Under its broad bonnet was Ford's new 4.9-litre, 302 cubic inch V8 with 156kW and three-speed automatic transmission. Unlike US versions of the same design, powered disc brakes were standard to local V8s.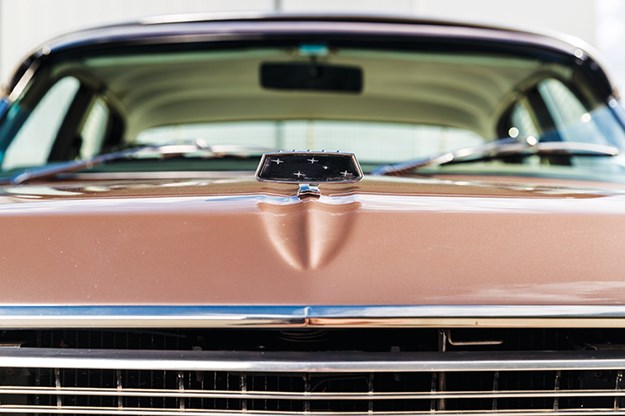 Australia's new Ford still did share plenty with 1966-67 US versions but remained very much its own car. The quad headlamps were set horizontally within a full-width grille, not stacked as on the US version. Front mudguards were similar in shape, but Aussie ZA-ZBs used their own pressings with rounded wheel-arches.
Inside the broad ZB boot, local fuel filler pipes were moved to maximise storage space and protect travellers' bags from damage. One disadvantage posed by the Fairlane's long tail was compromised clearance, especially when negotiating steep driveways which could damage the exhaust and stone-tray. Country runners also needed to be cautious when approaching spoon drains and cattle grids.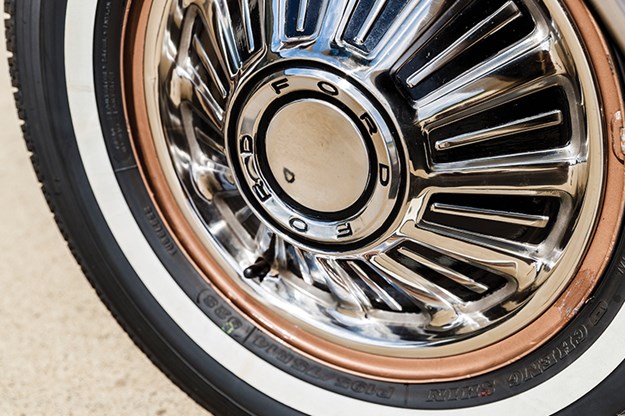 Where Fairlanes did excel was in their ability to cover big distances on bitumen backroads, where speed limits prior to 1976 largely didn't exist and the V8 with its 168 top speed would maintain 140-150km/h for hours on end.
Once up and cruising, fuel consumption wasn't dreadful and drivers who avoided lots of full throttle could average 14lt/100km and extract 500 kilometres between refuels.
Away from the lights, a ZB 500 would spin a wheel (two if someone had opted for the limited-slip diff) but with 1495kg to shift they did take a while to get cracking. Downshifting manually was possible at up to 90km/h and improved overtaking performance.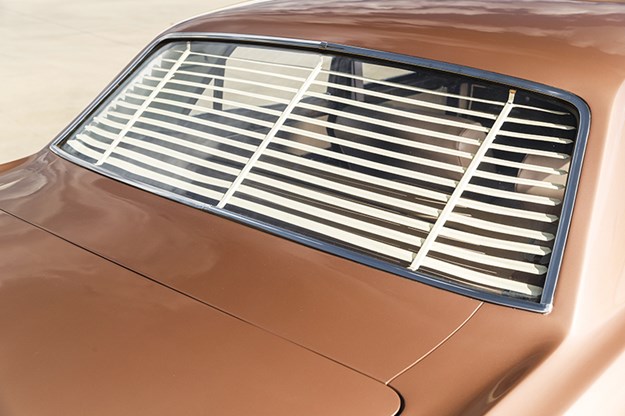 Venetian blind a nice period touch
Across the dash with its locker-sized glovebox stretched adhesive timber trim – known in the trade as Plastiwood – complemented by thick-pile carpets, timber-look door trims and multiple interior lights. Power steering was standard with the V8; a push-button radio and dealer-fit air-conditioning popular as options.
Suspension was conventional and basic with coil springs up front and heavy-duty leaf springs under the rear. Spring rates were biased towards smooth ride, with cornering competence a secondary consideration. Stock 14-inch wheels came with pretty ordinary cross-ply rubber, but radials were available and preferable.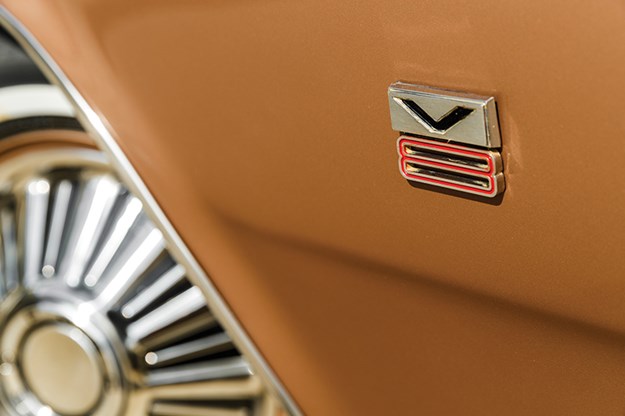 Custom ZBs came with a front bench seat that could also be specified in the 500, however these normally had individual reclining buckets with a central armrest to provide occasional seating for an extra front-seat passenger.
ZA-ZB Fords were among the first models sold in Australia with front lap/sash seat belts and other mandated safety equipment. Useful as they were, the original belts will hopefully by now have been replaced by less cumbersome inertia-reels and additional belts added to protect those in the back seat.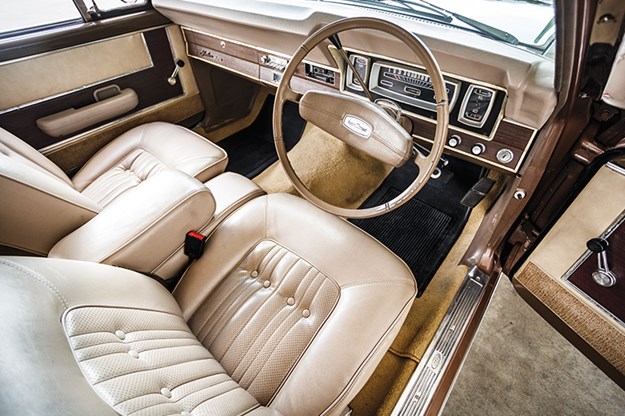 Survivors from the 10,708 ZBs that were built aren't common and cars in similar condition to our featured ZB difficult to locate. Finding correct accessories can be challenging and expensive too, but worthwhile as finishing touches. This Fairlane is enhanced by add-ons that include bumper over-riders, door mirrors, a sunvisor, rear venetian and radio.
Be cautious when considering six-cylinder cars that have been repowered with a V8 or any ZB that's more than mildly modified. In the long-term, only the most meticulously presented modified car will gain value in the same way as authentic examples.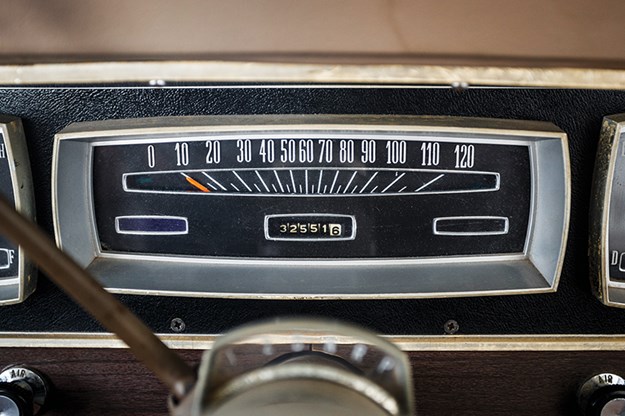 ZBs aren't difficult cars to maintain, providing you avoid any that show serious rust. Mechanical, suspension and brake parts are shared with other 1970s Fords and other items are being remanufactured.
Robert Knights - 1969 Ford Fairlane ZB
I was working for Ford's advertising agency back in 2000 and we were launching the new AU Fairlane. So I became interested in Fairlanes. We were shooting them for the brochure and I decided I wanted one – but an old one.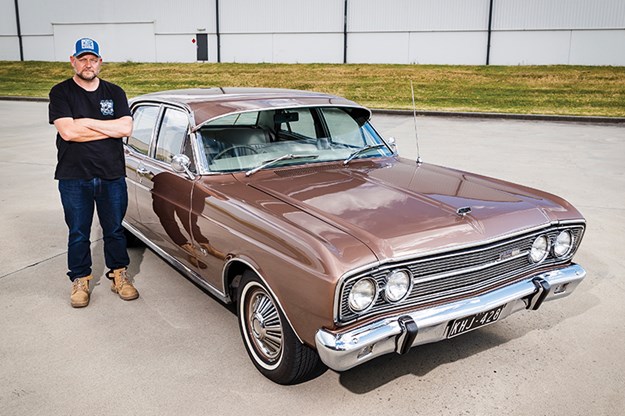 Robert and his Fairlane
This was the only car we looked at. It was in Unique Cars magazine, we looked at it, fell in love and bought it straight away.
This one runs a 302 Windsor with C4 auto plus an eight-and-three-quarter diff.
It's a restoration job with very few concessions to modernity. It has inertia reel seatbelts in the front, electronic ignition for reliability and that's about it.
It had been resprayed when I bought it 20 years ago but the clear coat started going and it was redone 10 years ago. It had another respray about three years ago.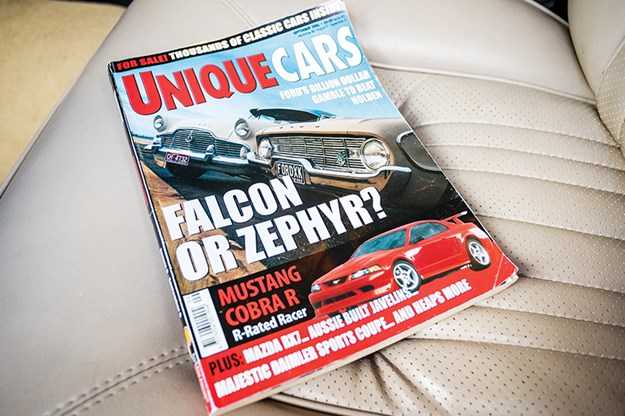 As far as we know the bottom end of the motor hasn't been touched. However the top-end needed to be freshened up to deal with unleaded fuel. Otherwise it has been left alone.
It's a big lazy cruiser. The cornering technique in a Fairlane is come to a corner, almost stop, go around, then accelerate away.
It ain't a handler.
But that's what it's for – cars are horses for courses and this is just a big lazy cruise car. The best thing about it is long-distance driving. You just get in and point it in the right direction and you're away.
Was it a good decision as a car? Yes, absolutely. That's why I've kept it for 20 years. As soon as I bought it and drove it away, it felt like my car.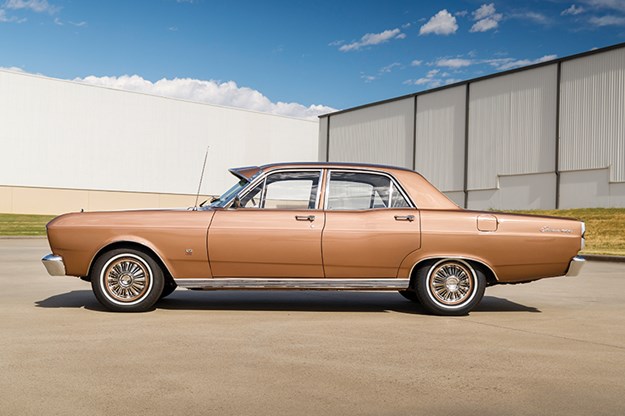 BUYER'S CHECKLIST
Body & chassis
The ZB shared most of its sheet metal with the ZA and some parts with Fairlanes built for the US market, so while finding new panels isn't easy it isn't as yet impossible. Areas to inspect first include the front sub-frame and rear suspension mounts, the turret (especially window surrounds) and the firewall. Structural damage is very costly to rectify and badly affected cars can become over-capitalised even before the bodywork is finished. Second-hand panels are scarce and can be expensive too, but rust repair sections available from several sources aren't too dear. Used bumpers have been seen at $450-$600 each but it might be better to spend $590 on a new repro bar plus $200 for a pair of over-riders.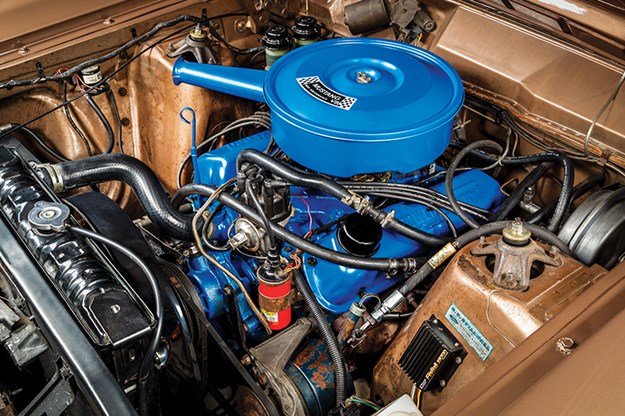 Engine & transmission
Small-block Ford engines are durable, can deliver abundant power and are among the easiest and cheapest V8s to maintain. Hundreds of suppliers stock whatever is needed for a rebuild because keeping the original block is important. If it is too far gone though, used engines are cheap to acquire. Listen on start-up for a noisy valve train and once the engine is warm look for blue trails of exhaust smoke from burned oil. Seldom-used cars often overheat but replacing hoses and the water pump can solve the problem. Make sure the heater works and the thermostat hasn't been removed. Most ZBs came standard with automatic transmission and six-cylinder manual cars will by now be very rare. Be suspicious of an auto that thumps on down changes and takes more than a couple of seconds to engage reverse.
Suspension & brakes
Rudimentary design makes for cheap, simple repairs and maintenance. Coil springs sag and rear semi-elliptics crack but replacements are still available; rear pairs at $500-850 per pair. Creaking and cracking sounds when the car is turned at low speed point to ball-joints that have had their day need replacement at around $90 each. More than 50mm of free play before the wheel encounters resistance means budgeting for a rebuilt steering box and some bushings. Look with the engine running and wheel on full lock for power steering leaks. Shuddering and noise from warped front discs can be cured by replacing the rotors at $240-300 per pair. Be wary of rear brakes that lock easily or don't work at all and non-functioning handbrakes.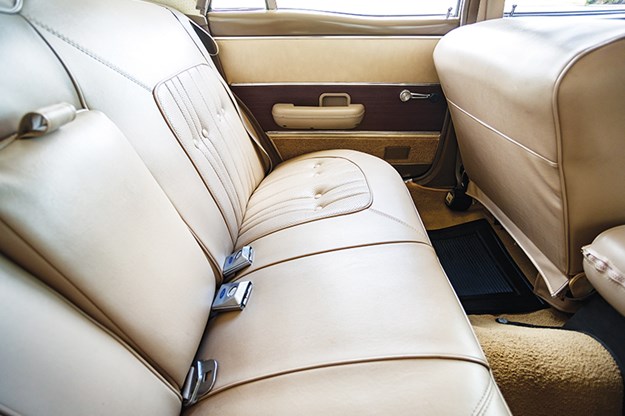 Interior & electrics
Avoid if you can a ZB with faded, split or torn interior plastics. We have seen replacement door cards, not in the correct pattern, at more than $800 per set but seat vinyl similar to the original is available. Fitting needs to done by a professional trimmer and, unless it has recently been replaced, allow also for new seat foam. Check lenses for fading and cracks because a pair of tail-lights cost around $200. Windows that haven't moved in a while can be difficult to wind and forcing them can break handles which cost around $70 per pair. Seat belts that haven't been replaced probably should be, so allow $400 for the front pair. Starter motor noise is typical of older Fords this age but be wary if the starter doesn't immediately engage because the flywheel ring- gear may need replacement and that's a big task.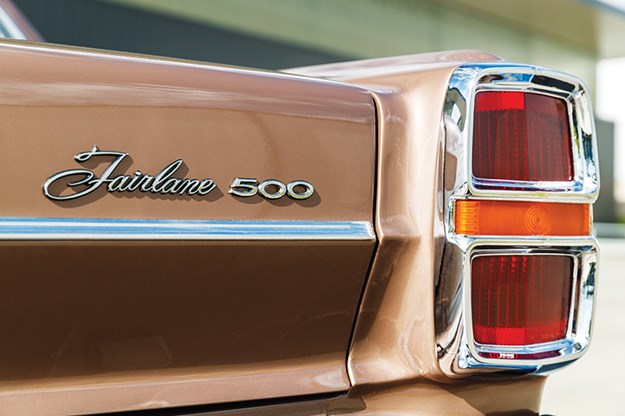 1968-1969 Ford Fairlane ZB specs
Number made: 10,708
Body styles: Steel integrated body/chassis four door sedan
Engine: 4942cc V8 with overhead valves & single downdraft carburettor
Power & torque: 156kW @ 4600rpm, 407Nm @ 2600rpm
Performance: 0-96km/h 10.9 seconds, 0-400 metres 16.8 seconds
Transmission: Three-speed automatic
Suspension: Independent with coil springs, upper & lower control arms, telescopic shock absorbers and anti-roll bar (f) Live axle with semi-elliptic springs and telescopic shock absorbers (r)
Brakes: Disc or drum (f) drum (r) with power assistance
Tyres: 6.95 x 14 cross-ply
From Unique Cars #462, Feb 2022
Unique Cars magazine Value Guides
Sell your car for free right here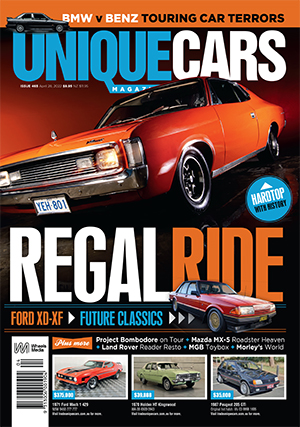 SUBSCRIBE TO UNIQUE CARS MAGAZINE
Get your monthly fix of news, reviews and stories on the greatest cars and minds in the automotive world.
Subscribe