Citroen DS - buyer's guide
---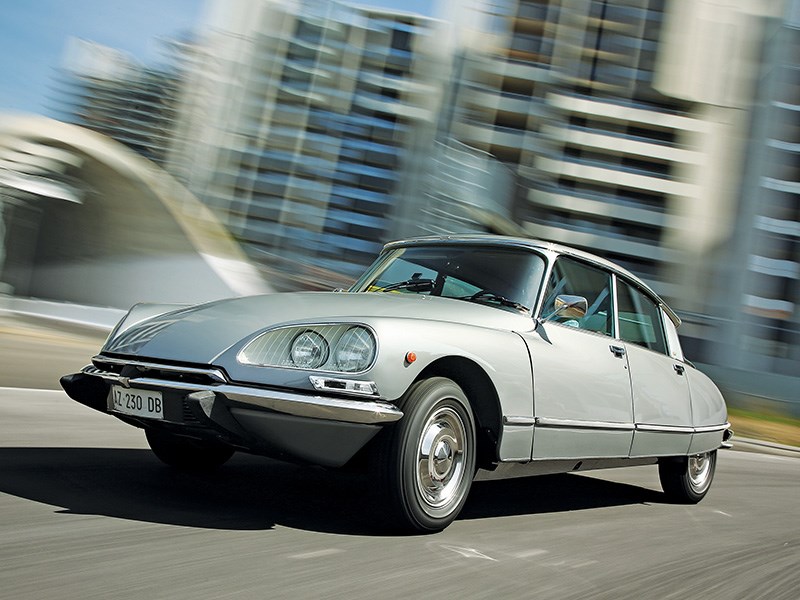 The Citroen stunned the world in 1955 with its defiance of automotive design convention
On a summer's day in 1968 the most famous Citroen in the world lay battered and destroyed beside a nondescript Australian road.
That DS21, crewed by Lucien Bianchi and Jean-Claude Ogier, was cruising to victory in the first London-Sydney Marathon when hit head on by a spectator Mini.
Until that point, few Australians paid much attention to the long, low Citroens. They were too esoteric for most people and too expensive as well. Buying a new one in 1967 cost $5280; a little less than a Mark 2 Jaguar but 50 percent above Ford's new XR Falcon GT.
Undeterred by the catastrophic Marathon finish, Citroen tried again. In 1974, another DS crewed by Australians and with its suspension cranked to maximum would scuttle across arid regions of Africa and into Europe to win that year's World Cup Rally.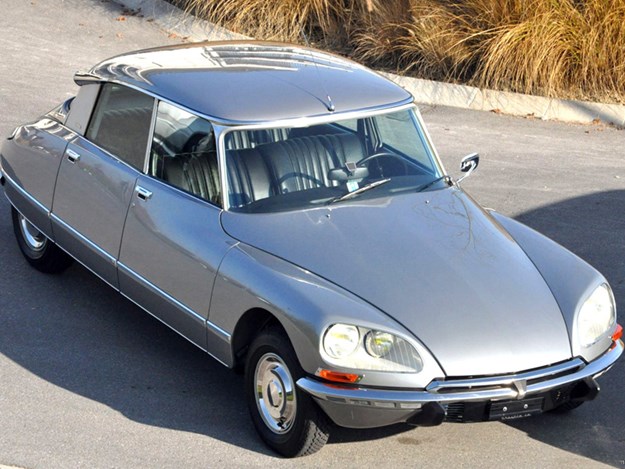 The original DS Citroen stunned the world in 1955 with its defiance of automotive design convention. It was low, wide and roomy with a relatively small engine but exceptional aerodynamics.
By 1968 a 2175cc engine and four-speed gearbox, let the DS21 reach 170 km/h.
| Read next: Citroen DS21 Decapotable
These Citroens never sold locally in big numbers, despite the design being ideal for Australia. Service agents who would take on the Citroen's quirks and complexity were mostly found in larger cities, so people who may have appreciated owning a DS bought Holdens instead.
Citroens used in the city were viewed as lovely, serene cars that wafted past virtually silent save for a pneumatic moan once the engine was started and the suspension lifted itself off the ground. From almost flat on the ground, clearance increases to 145mm which will help avoid most obstacles on Aussie backroads.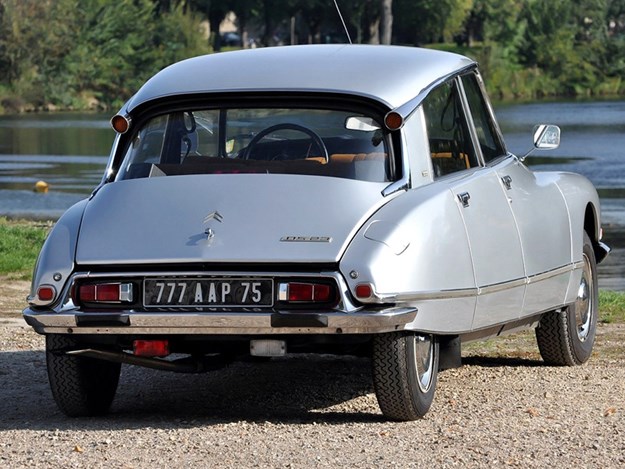 The place to test drive a Citroen would be the roughest and twistiest piece of road available. With its fully independent and height adjustable suspension, the DS dealt with bumps and corrugations as if they weren't there.
Seats are well shaped and padded, able to be infinitely adjusted. Citroen's traditional four-on-the-column manual gearshift and brake button take some practice, With disc brakes up front and drums at the back, Citroens did stop very well. Radial tyres were standard and local cars came with various brands. The 64-litre fuel tank ensured a highway range of around 500km.
| Read next: Citroen DS23 Pallas
Later model Pallas DS23s are fuel injected, more powerful and a lot more luxurious than the DS21 but today they are significantly more expensive.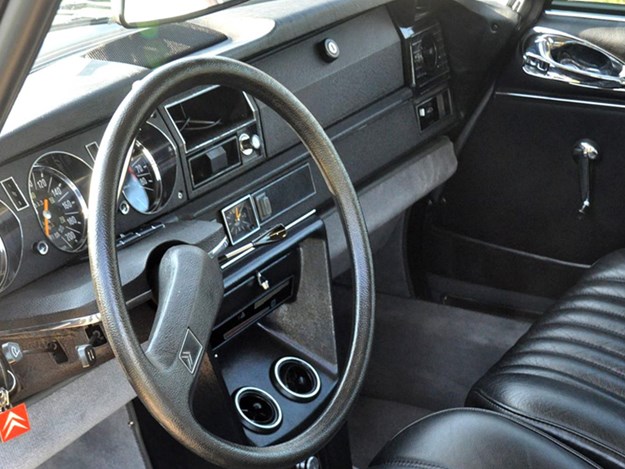 The enlarged 2.3-litre engine develops 105kW which seems not much for a car of this size. Team it with a long-legged five-speed transmission and top speed exceeds 180km/h. Given the right road and absence of a speed limit, these Citroens will also average better than 160km/h for hours.
Fixtures that keep occupants amused and comfortable include velour or leather trim, air-conditioning and power windows. However, it is the suspension which is most fascinating aspect of this extraordinary design.
VALUE RANGE: Citroen DS (DS23 Pallas)
Fair: $12,000
Good: $35,000
Excellent: $48,000
(Note: exceptional cars will demand more)
Buyer's Checklist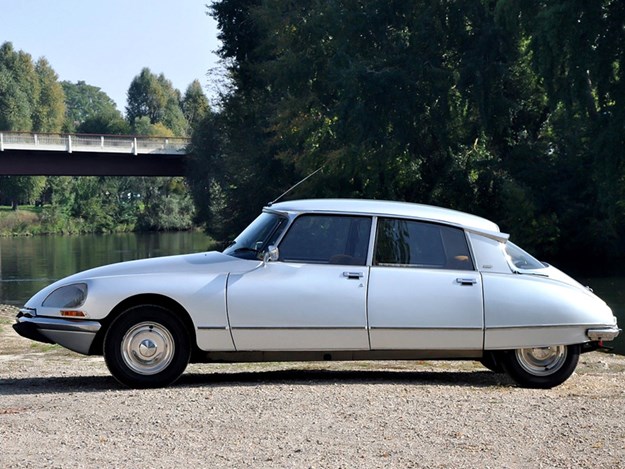 Body & chassis
Leaks around the windscreen let water into the cabin and also rot structural components, so check for bubbling around the glass, rust in the firewall, subframes and sills. Doors suffer as well and while reproduction replacements are available from Britain, they cost A$2000 each plus freight and Customs costs. Rust in pillars and around the suspension units can be hard to spot and expensive to repair. Boot floors rust due to water entering around the fuel filler seal. Sealed-beam twin headlamps will be fitted to most cars in the market and remain available, however replacement covers were hard to locate. Station wagons have their own set of problems including damage under the long rear overhang and tired tailgate supports.
Engine & transmission
DS engines when properly maintained are durable and when they break, are straightforward to recondition. New pistons and bore liners remain available at around $700 per set, with reconditioned camshafts at almost $1000. Cylinder heads corrode and first warning can be oil contamination of coolant. Engines that blow exhaust smoke are overdue for a rebuild that can cost $10,000 depending on head health. Beware black smoke and difficult starting in fuel-injected cars. 98 Octane fuel with a lead substitute is recommended. Gearbox issues are costly to rectify so be sure that the lever easily selects the gear you want and the gearbox isn't whining.
Suspension & brakes
Citroen suspension is utterly unique so before thinking of buying one, find a service centre that can properly maintain the car. A healthy DS may sit slightly higher at the rear but sagging on one side is a problem. Suspension units can be reconditioned and the spheres that maintain pressure to each wheel are available. Poor handling and steering response can be due to incorrect tyre selection or even tyre pressures. A UK supplier was offering new disc rotors at A$160-200 per pair, with pads, rear shoes and handbrake pads all still available too. Make sure that the handbrake, which works directly onto the discs, is adjusted properly.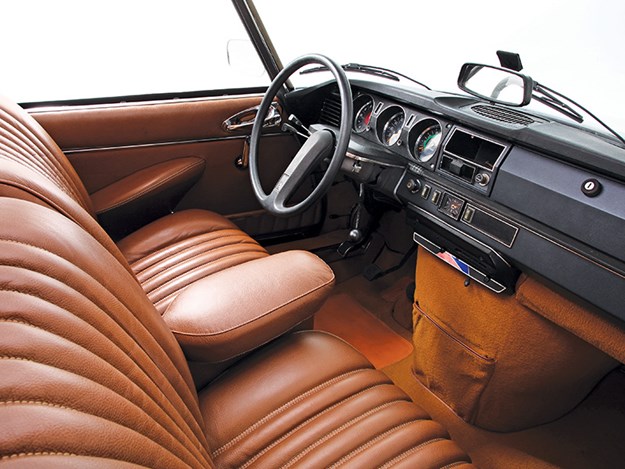 Interior & electrics
Trim materials used in 1970s Citroens were hard-wearing and trim even in high-kilometre cars should be OK. If the seat springs are sagging and covers worn a full re-trim at up to $6000 may be the only solution. Stained headlining due to glue discolouration is common, so are dash-top cracks. The electrics are generally reliable but ensure that all instruments work and that heater/demister controls aren't frozen. Door mechanisms require regular lubrication to work effectively. New starter motors and alternators are still available, faulty air-conditioning is complex to repair.
1967-1976 Citroen DS21-23 specs
Number built: 582,593 (ID/DS models 1968-75)
Body: All-steel integrated body/chassis four-door sedan and station wagon, two-door cabriolet
Engine: 2175 or 2347cc four cylinder with overhead valves, carburettors or fuel injection
Power & torque: 102kW @ 5500rpm, 195Nm @ 4000rpm (2.1 litre)
Performance: 0-97km/h 11.8 seconds, 0-400 metres 17.6 seconds (2.1 litre)
Transmission: Four or five speed manual, three-speed automatic
Suspension: Front: independent with wishbones, oleo-pneumatic struts. Rear: independent with trailing arms & oleo-pneumatic struts
Brakes: Disc (f) drum (r) power assisted
Tyres: 185HR15 radial 
From Unique Cars #456, Aug 2021
Unique Cars magazine Value Guides
Sell your car for free right here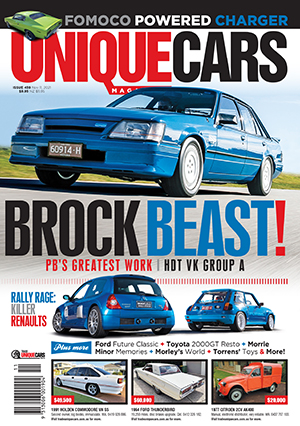 Subscribe to Unique Cars magazine for 12 months and save!
Australia's classic and muscle car bible. With stunning features, advice, market intelligence and hundreds of cars for sale.
Subscribe