Buyer's Guide: BMW 840i/850i (1989-1999)
---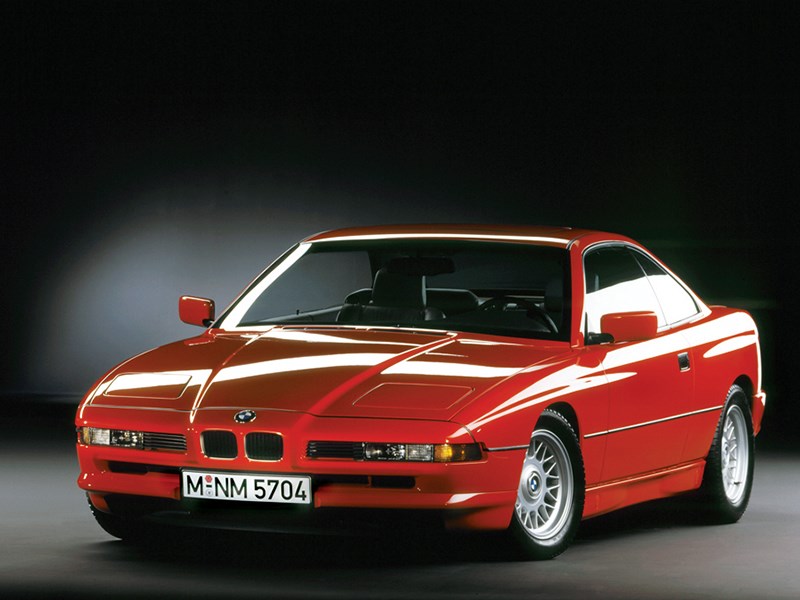 Our 850i coupes came with a four-speed auto and a super-sized 1990 price tag of $222,000
BMW's 8 Series was intended to replace the long-serving 635CSi with a design more relevant to the 1990s and one that helped boost uptake of BMW's costly V12 engine.
The 850i had its roots in the 1980s; inspired by the M1 competition coupe but with the engine up front and a cabin so luxurious that that BMW's normally comprehensive options list was virtually empty.
Development costs were a reported DM1.5 billion, including the price of a six-speed gearbox designed by transmission gurus Getrag to deal with the engine's torque. It would be the first six-speed manual ever fitted to a V12 car.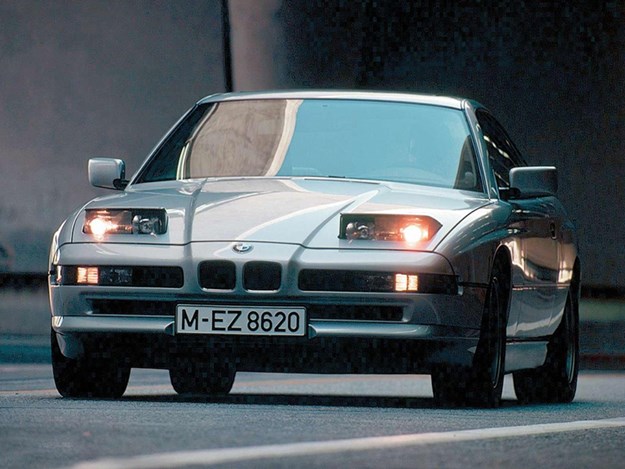 Dealer guides suggest that manual cars were available to Australia, however nothing confirms that any were sold. Our 850i coupes came as four-speed autos and with a super-sized 1990 price tag of $222,000.
Slightly shorter than a 635CSi but 130mm wider, the 850i sat on the scales at a robust 1790kg. That made it only 35kg lighter than Jaguar's much older XJS.
Largely to blame was the need to provide a pillarless profile while keeping body flex to an absolute minimum. Thicker steel and lots of strengthening did their job well but weight ended BMW's idea of building a 3.0-litre 'budget' model.
| Read next: 30 years of BMW E31 coupe (2020)
If you've had an XJ Jaguar and think the independent rear suspension looks a bit complex for what it does, don't stare too long from underneath an 8 Series. The coil sprung back axle is immense and comes with five locating arms per side. After 1991, Electronic Damping Control that switched shock absorber rates between 'Sport' and 'Comfort' was added.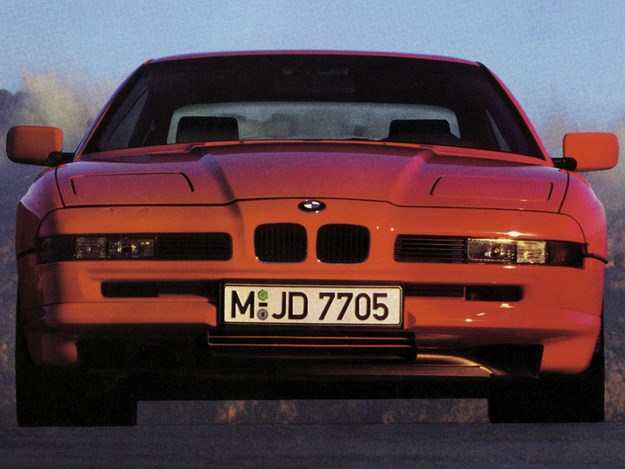 The 840i produced slightly less power (210kW) than the V12 but came with a more modern five-speed automatic transmission. Most are 4.0-litre, but 1995-99 cars used 4.4-litre engines.
Priced $18,000 below than the 850Ci, 840 coupes helped BMW maintain a toehold at the uber-luxury end of the market. After the 850 folded its tent in 1994, the 840Ci maintained a decent sales presence, with 55 new ones registered in a year.
| Our Shed: 1993 BMW 850 E31
For regular use, the V8 backed by its more adept auto would be preferable, but Editor Guido makes a 'heart rules head' case for keeping space in his shed for the 850i he bought last year.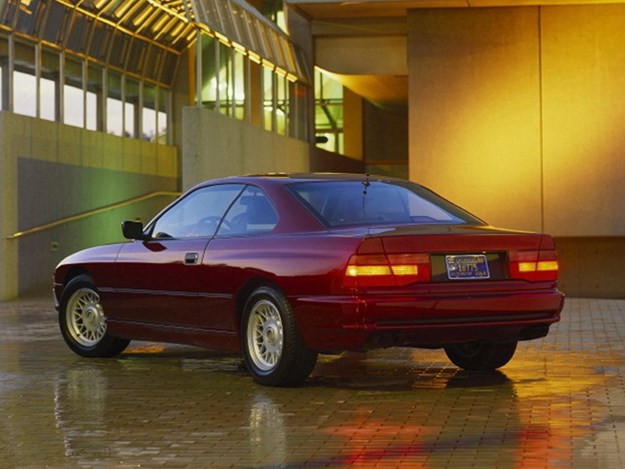 "Ride is lower and firmer than the 750i, but not sports car harsh. Mechanical reliability seems good but what drives people crazy is the electrics. It has sensors everywhere and at least two of everything, including batteries and fuse boxes. It also gets totally flummoxed if you leave it unlocked for long periods of time."
If you need to ask about how much fuel these cars use you can't afford to even be considering one. Let's just say that both models have sensibly been equipped with 90-litre fuel tanks and you will be doing well to eke more than 500km from one. They do run on 91 RON fuel, however.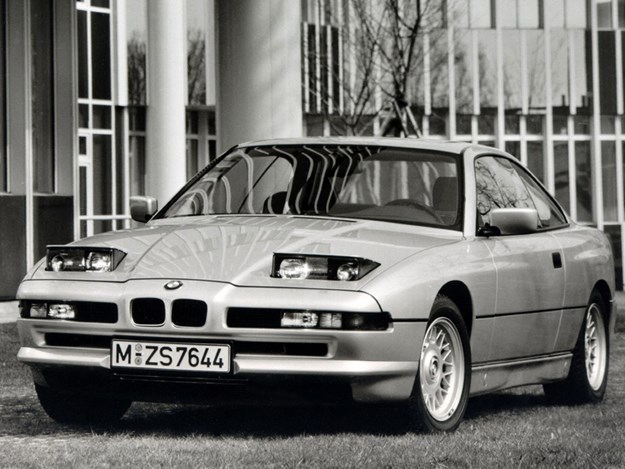 VALUE RANGE: BMW 8 Series (850i/Ci)
Fair: $15,000
Good: $37,000
Excellent: $55,000
(Note: exceptional cars will demand more)
Buyer's Checklist
Body & chassis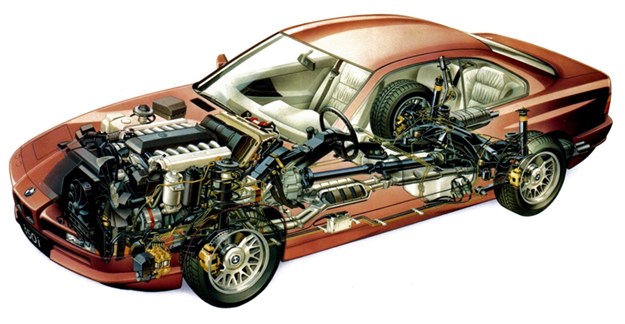 Initial impressions of an 8 Series' physical health come from feeling around the wheel-arches and under sills, checking for bubbling or repaired areas. Do the same to the front and rear window surrounds and sunroof. The front bumper is vulnerable to 'kerbing' and may be cracked or out of alignment. Also test how quickly the headlights raise and retract. Good news is that most panels can still be replaced second-hand (overseas freight will be a killer) or with new parts still available locally. You can get grille sections for an 840 but not the 850i, new mirror shells and glass for both and new door handles. A complete door shell plus all the hardware that goes inside costs around $4000, with freight and GST to come.
Engine & transmission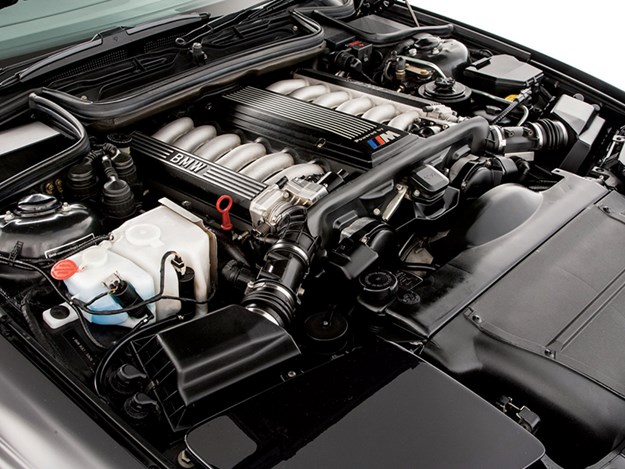 Complexity and age mean that even a perfectly maintained BMW V12 may have some hidden malfunction just waiting to manifest. Cars with complete service history provide some protection, however you need to be lucky to find one that will survive another 50,000 kilometres without serious surgery. Early V8s suffered failure of the Nikasil cylinder bore coating but all of those engines have by now been replaced. Issues still confronting V8 owners include rattles from the 'Vanos' variable valve timing system used by 4.4-litre cars and overheating. 'Sealed for life' automatic transmissions can fail due to blockages and fluid deterioration so be wary of slow changes and vibration.
Suspension & brakes
Unless you stumble upon a car with recent suspension repairs in its history file, assume that costly work will be needed before your 8 handles as it should. The rear suspension should not sag or squat dramatically under full throttle and those that show symptoms will need springs and a range of bushings replaced. Be wary of failures in the Electronic Damping control. The power steering typically exhibits some 'play' at the wheel rim but wandering when trying to maintain a straight course or groans at full lock indicate problems. New after-market brake components are available, with rotors from $1200 per set of four.
Interior & electrical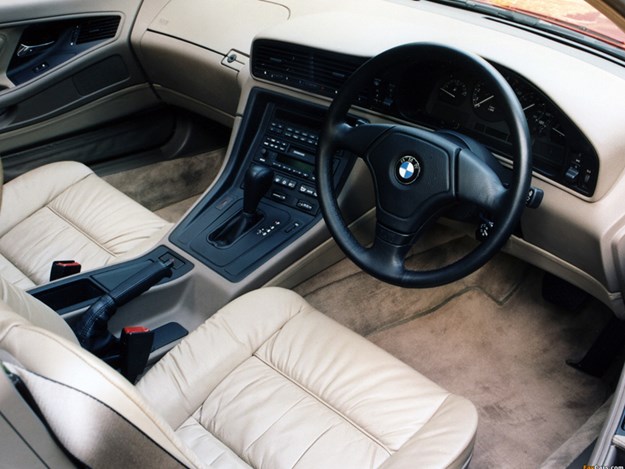 Ancient electrics are a big issue for these BMWs, as are water leaks. These can come via the sunroof seal or, more seriously, because the aperture is rusty. Lower down, feel for damp carpets and note the acrid aroma of coolant from a heating system that's leaking. Door windows have sensors that drop them slightly when the handle is activated then return them to the fully closed position when the door is closed again. If this doesn't happen there are issues to investigate and money to be spent. Check that the seat belts; integrated with the front seats, extend, retract and lock as they should. Also make sure that the Multi-Function Stalk, which also actuates the on-board computer function, does as it should.
1989-1999 BMW 840i/850i specs
Number built: 850i/850Ci 21,390, 850CSi 1510, 840Ci 7803
Body: Steel integrated body/chassis two-door coupe
Engine: 3982cc or 4398cc overhead camshaft V8 or 4988cc overhead camshaft V12 with fuel-injection
Power & torque: 210kW @ 5800rpm, 400Nm @ 4500rpm (840Ci 4.0-litre)
Performance: 0-97km/h: 7.2 seconds, 0-400 metres 15.6 seconds (840Ci 4.0-litre)
Transmission: 6-speed manual, 4 or 5-speed automatic
Suspension: Independent with MacPherson struts, coil springs, anti-roll bar (f); Independent with five-link location, coil springs, telescopic shock absorbers, anti-roll bar (r)
Brakes: Disc (f) disc (r) with power assistance and ABS on most
Tyres: 235/50R16 radial
From Unique Cars #456, Aug 2021
Unique Cars magazine Value Guides
Sell your car for free right here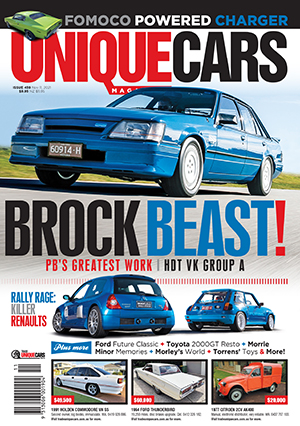 Subscribe to Unique Cars magazine for 12 months and save!
Australia's classic and muscle car bible. With stunning features, advice, market intelligence and hundreds of cars for sale.
Subscribe