Toyota LandCruiser 1965-1986 - Buyer's Guide
---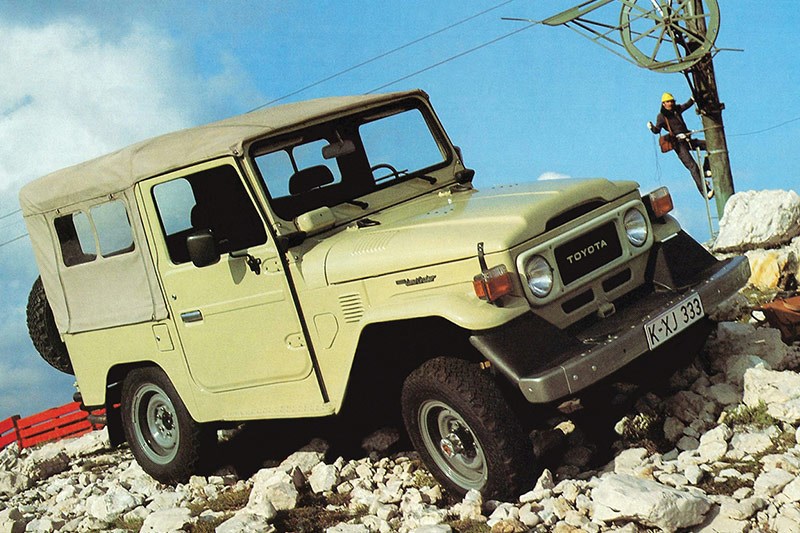 Despite being over 40 years old, these Toyotas are more popular in the recreational market
Wilderness Australia was ruled during the 1950s by Britain's Land Rover and could have remained so except for a little project called the Snowy Mountains Scheme. Heavy loads and steep hills demanded a 4WD with more grunt than the four-cylinder Landie could provide, then onto the scene stepped a Japanese version.
The Toyota LandCruisers supplied to Snowy earthmoving contractor Thiess Construction arrived in 1958. They were Fj25 models with 3.9-litre, 78kW six-cylinder engines, a three-speed 'crash' gearbox and single range 4WD.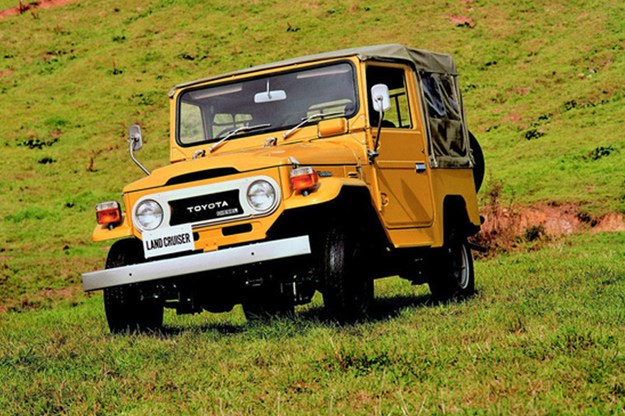 By 1966 and with Thiess Toyota performing well as the local distributor, short-wheelbase FJ40 models were to be found anywhere that was isolated, with a longer wheelbase station wagon due to arrive and extend the LandCruiser's practicality.
| 2021 Market Review: Toyota Cressida/Crown/Landcruiser
Although Toyota persevered until 1972 with three-speed transmission it did add a transfer case to provide Low Range ratios and ensure the Cruiser's dominance as an off-road workhorse. When not off-road, Cruisers would normally travel in 2WD and in that mode were claimed to reach 135km/h. Brave pills were not included.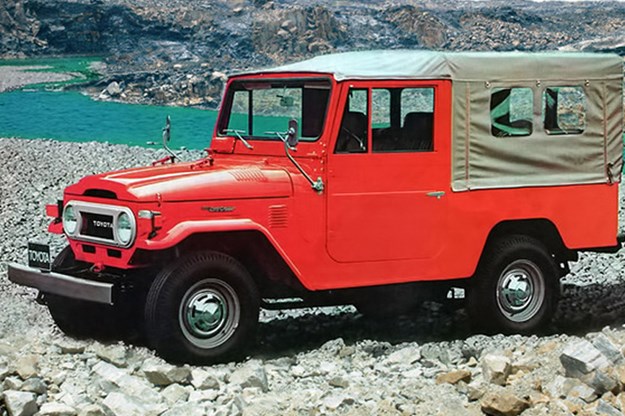 By the mid-1970s, with a 4.2-litre petrol engine and diesel option, LandCruisers were no longer confined to the countryside. City dwellers found short wheelbase models great for recreational driving and beach fishing while the FJ55 wagon offered space for the adventurous family.
From 1985, Toyota also offered a 70 Series Troop Carrier with seating for 11. Its arrival meant that larger groups no longer needed to travel in two cars or a mini-bus and could enjoy the all-terrain freedom of a very competent 4WD.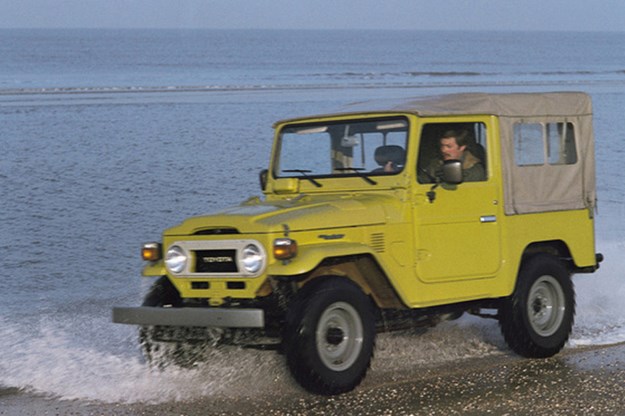 The 4.2-litre petrol engine was under-stressed and in its earliest form developed 101kW of power. The 3.0-litre diesel had less power but plentiful torque for off-road use and towing, with fuel economy that was 30 percent better than the petrol version.
1970s LandCruisers sold in significant numbers but rapidly fell victim to damage and decay. Rather than spend money replacing rusty panels and a rotten or twisted chassis, most owners parked their FJ40s or 55s and got another one.
Now that demand for early short wheelbase examples has surged there will be temptations to drag a rotten one out of the shed, hit it with some rust convertor and new paint then claim the result to be 'recently restored'. Buyer beware.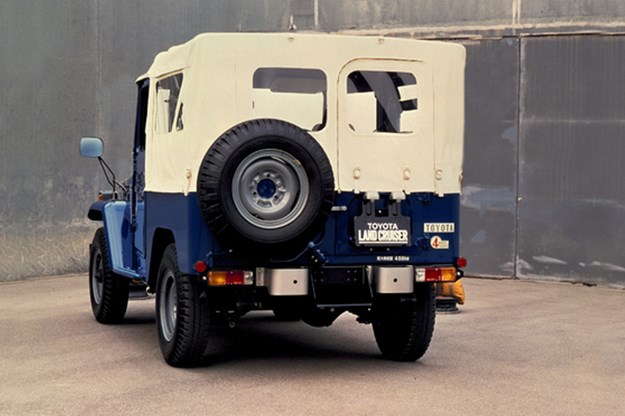 Most dangerous is rot that starts in hidden areas like body/chassis mounting points, the front pillars and inner sills. By the time the presence of such damage becomes apparent, major repairs are needed. Fibreglass replacement panels are available, but a rusted chassis will be uneconomic and perhaps impossible to salvage.
Testing the 4WD system in an urban environment will be difficult as the front hubs must be `locked' and can be hard to release after being used on bitumen. Finding an unsealed test surface is nonetheless worthwhile because excessive noise from the transfer case or differentials means expensive repairs.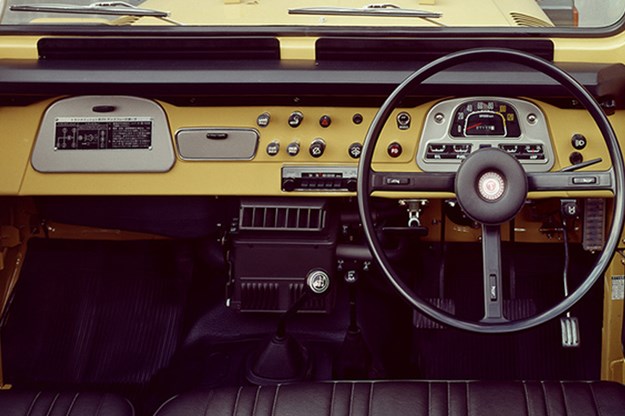 Despite being more than 40 years old, these Toyotas remain more popular in the recreational market than as collector's items. You are more likely to see short wheelbase Cruiser from the 1970s on an isolated beach than being polished at a car show.
VALUE RANGE: Toyota LandCruiser (1974-82 SWB Petrol)
FAIR: $10,000
GOOD: $22,500
EXCELLENT: $37,000
(Note: exceptional cars will demand more)
BUYER'S CHECKLIST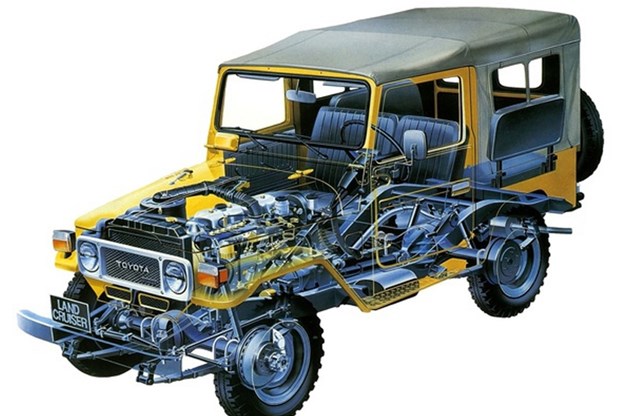 Body & chassis
Cruisers rely on their chassis for structural integrity and the entire frame needs to be checked for rust, cracks and twisting. Look at the sections visible beneath the engine compartment for kinks or evidence of non-factory welding. Rust affects the body too, especially in areas such as sills and the door skins. Look also at the front pillars and how well the roof panel is attached above the windscreen. Also check wagon lower tailgates and the spare wheel carrier. Make sure the back window in wagons winds up and down easily. The chassis number is stamped into the RH front rail and can be hidden under layers of paint and grime..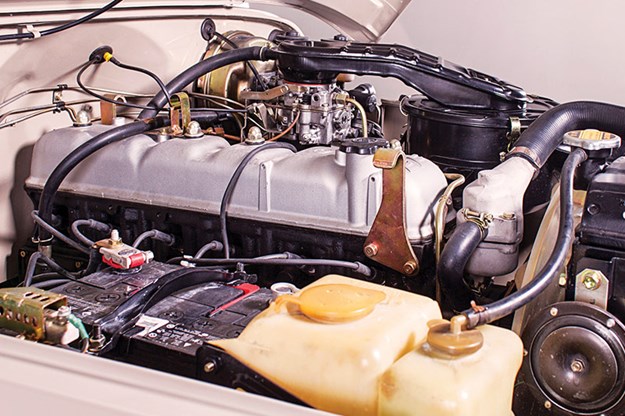 Engine & transmission
With proper care, 4.2-litre Toyota engines can last 400,000 kilometres between rebuilds. Parts for earlier 3.9 engines are more difficult to find. With any of these motors, look for oil being burned as it passes worn piston rings and clattering from the valve train when cold. Stuttering under acceleration may be a vacuum advance problem or symptom of camshaft wear. Dual-range transmissions, especially the four-speed, are easy to find second-hand and replacing a gearbox is less expensive than rebuilding one that is noisy or won't stay in gear.
Suspension & brakes
Worn suspension bushings and shock absorbers will ruin whatever ride quality a LandCruiser has left. Springs that have gone flat will require replacement, but full sets in standard or lifted form cost $200-250 per corner. Steering box wear results in wandering and excessive free play at the steering wheel. New brake drums are available, so are boosters from the USA that fit post-1974 models and are difficult to source locally. Check the under-dash handbrake on a decent hill as they often need new cables.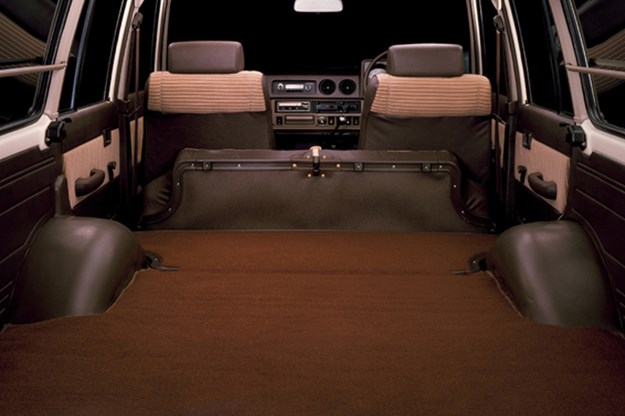 Interior & electrics
Replacing damaged seat trim is cheap because just about any kind of vinyl – or even cloth if you're feeling fancy – will do. Check that the back seat on wagons is easy to fold. The dash, windows and doors will very likely rattle and there isn't much to do about that but wait for engine noise to drown it out. The steering wheel is huge and needs to be as early ones have no power assistance. Indicator switches are available at $150-300, depending on if you want a repro part or genuine.
1965-1986 Toyota LandCruiser specs
NUMBER MADE: 3 million+ (1960-84)
BODY STYLES: All steel, separate body & chassis two door pickup or tray top, four-door station wagon
ENGINE: 3878cc or 4230cc inline six-cylinder with overhead valve & single carburettor or 3168cc diesel
TRANSMISSION: Three or four-speed manual
POWER & TORQUE: 101kW @ 3600rpm, 285Nm @ 1890rpm (4.2 petrol)
PERFORMANCE: 0-100km/h – 22 seconds, 0-400m
SUSPENSION: Live axle with semi-elliptic springs and telescopic shock absorbers (f)
live axle with semi-elliptic springs and telescopic shock absorbers (r),
BRAKES: Drum or disc (f) drum (r)
TYRES: 7-50x16 crossply
From Unique Cars #454, June 2021
Unique Cars magazine Value Guides
Sell your car for free right here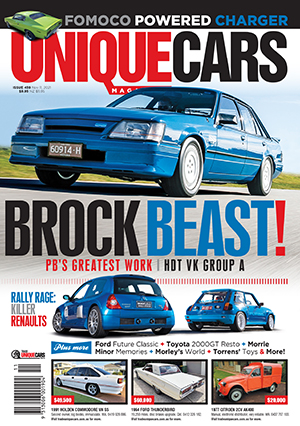 Subscribe to Unique Cars magazine for 12 months and save!
Australia's classic and muscle car bible. With stunning features, advice, market intelligence and hundreds of cars for sale.
Subscribe