Toyota Corona 1964-1970 - Buyer's Guide
---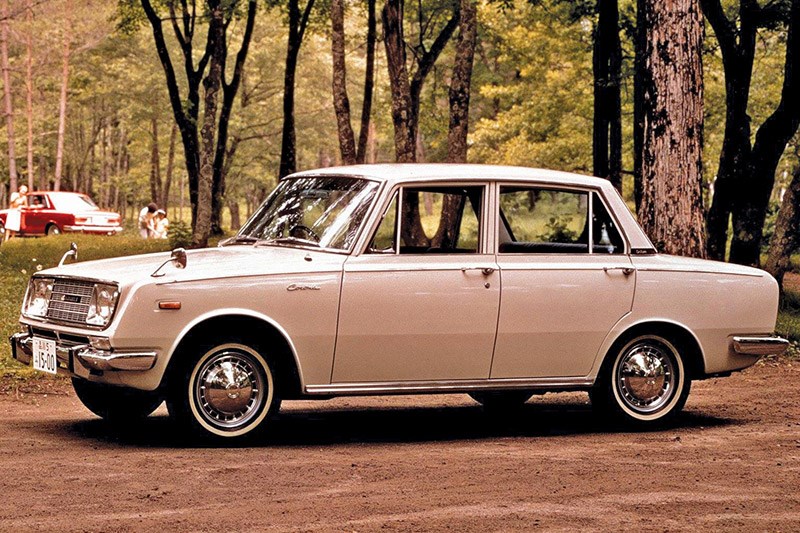 The newcomer was Toyota and one of its new products was the Corona
In 1962 Japan's biggest automotive behemoth signed a deal to have its cars built locally by Australia's smallest car manufacturer. Okay, assembled. Australian Motor Industries was started by Standard and built its fortunes around that brand's popular Vanguard.
However, as the Sixties dawned times got tougher and a big newcomer with some exciting product under development wasn't a bad source of extra capital and sales revenue. The newcomer was Toyota and one of its new products was the Corona.
Toyota's four-door, 1.5-litre sedan was about as dull as any vehicle in the local market and we had plenty to compare. However, as Toyota and AMI clearly understood, it was also the kind of car with appeal for a great many Australians.
Where the Corona stood apart from the Ford Cortinas, Morris Elites and Vauxhalls was in its range of standard equipment and inherent quality. Medium-priced cars just didn't come with four headlights, but the Corona had them and straight away it presented a more sophisticated face. Also included was a heater/demister, windscreen washers and two-speed wipers, reversing lights and multiple armrests.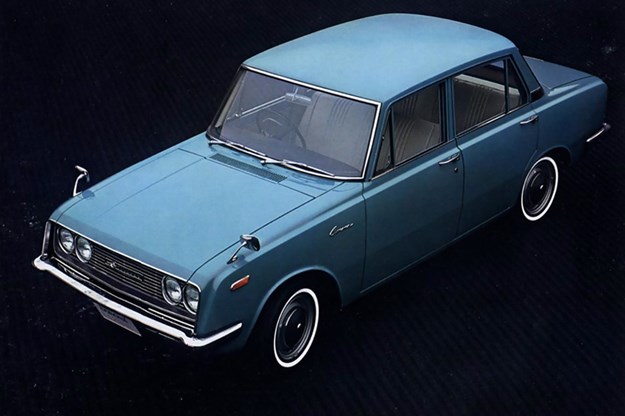 Four-speed manual transmission was standard, followed from 1965 by a two-speed Toyoglide automatic. Drum brakes were also mandatory and would remain so until the mid-1970s when engine size expanded from 1.5 to 2.0 litres. That was of course unless you were among the handful of lucky Corona buyers who managed to snare a 1600S version.
These came as a sedan or two-door coupe with twin carburettors and 70kW, uprated suspension, discs at the front and a top speed of 155km/h. Very few survive and they cost considerably more than a basic 'shovel nose' sedan.
The Corona shape changed for the better in 1970 and continued to evolve for the next 15 years, although not always for the better. Quality and decent equipment levels remained apparent across the range, but buyers had to spend extra on an SE version to enjoy the full panoply including reclining seats, self-seeking radio and whitewall tyres.
The distinctive RT82 lasted only until 1974 when a more conservative replacement arrived. The revised Corona was bland in appearance but with a 2.0-litre motor and 22kW extra, performance did improve. The 1970s also introduced a station wagon which enhanced the Corona's appeal to business and family buyers.
With detail changes and an engine capacity increase from 1984, this was the format that would carry Corona through until 1987 when it was replaced by a local version of the Camry. However, there were a couple of variations that today attract collectors and generate more money than mainstream Coronas.
From 1972-77, Australia saw the Corona Mark 2 in sedan and two-door Hardtop form. These had 2.3 or 2.6-litre overhead camshaft engines with up to 112kW of power. Today it is possible to pay $20,000 For a Mark 2 hardtop.
During 1980 we also saw a Liftback version of the Corona, however sales were disappointing and imports stopped in 1982.
CSi models from the 1980s with fuel injection and electronic ignition deliver more power yet are more efficient than carby cars with better economy.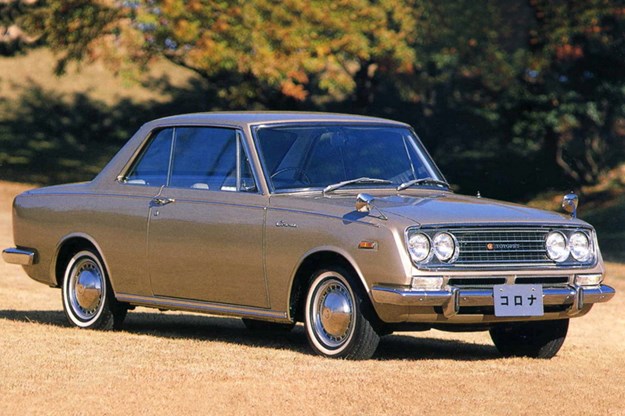 VALUE RANGE: Toyota Corona (RT40 1964-70)
FAIR: $3000
GOOD: $8000
EXCELLENT: $13,000
(Note: exceptional cars will demand more)

BUYER'S CHECKLIST
Body & chassis
Early Coronas were renowned for rust resistance, however 50+ years, hasty crash repairs and simple neglect all are influential. Look at window surrounds, sills and door bottoms plus roof gutters and wagon tailgates. Make sure that door and window rubbers are in sound condition because kits of new rubbers suited to various models cost around $1000. Bumpers for some models are still available but overseas freight costs, duty and GST can double the landed cost. If you have or want a Corona, hit every swap meet you can and buy up whatever is available. These sales can be a great source of interior parts, glass and plated items.
Engine & transmission
With proper care, Toyota's four-cylinder engines are super-reliable and should last at least 250,000 kilometres between major rebuilds. Parts for early 1.5-litre motors are scarce and will likely need to come from overseas suppliers, however we did find a gasket set locally at $75. Look for smoke from oil being burned as it passes worn piston rings and clattering from the valve train when cold. Early injected cars could become hard to start when hot and use excessive amounts of fuel. New reproduction carburettors for early cars cost under $400 but sets of fuel injectors were listed by one supplier at over $1100. Early Toyoglide autos will be expensive to repair (if indeed they can be), but later transmissions including the manual four-speeds are easy to find second-hand.
Suspension & brakes
Cars that are sagging will require replacement springs and these can be found locally for later models at around $400 per set. Toyota USA lists new leaf springs for post-1974 cars but not earlier. Steering box wear results in wandering when driving on a straight, flat road and excessive free play at the steering wheel. Rubber buffers on the steering column also wear. Worn shock absorbers are a common fault but can be replaced at minimal cost. New disc rotors and pads are easily found and new brake drums will cost less than $300 per pair including shoes.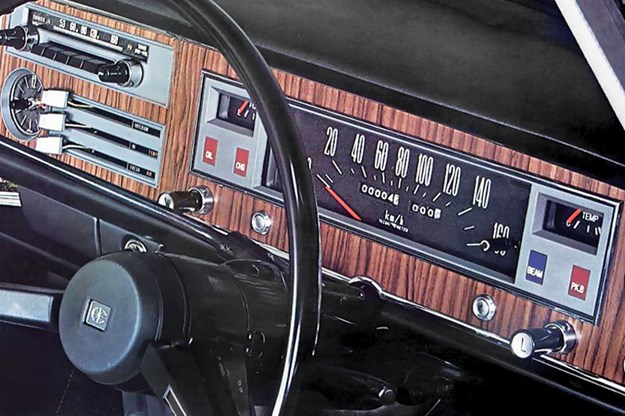 Interior & electrical
Replacing damaged seat trim with correct pattern vinyl is expensive and some owners make do with nice covers. Make sure the seat adjusters are working though. Cracked and sun-damaged plastics are common and parts need to be found second-hand. Repro indicator stalks for 1970s models cost around $100. Check the dash and top of the rear seat for brittle vinyl and unsightly cracks. Vacuum leaks affect heater and ventilation operation so check that vents have decent output with the fan running and the heater generates some warm air.
1964-1970 Torona Corona
NUMBER BUILT: 5.02 million (approx.) 1964-86
BODY: All steel, separate body/chassis four-door sedan, station wagon, two-door coupe and utility
ENGINE: 1490, 1587, 1968 & 2366cc with overhead valves or camshaft, carburettor, or fuel injection
POWER & TORQUE: 88.7kW @5500rpm, 175Nm @ 3600rpm (2.0-litre)
PERFORMANCE: 0-100km/h 14 seconds, 0-400 metres 18.6 seconds (2.0-litre four-speed)
TRANSMISSION: Four-speed manual, two or three-speed automatic
SUSPENSION: Independent with coil springs, telescopic shock absorbers and anti-roll bar (f) live axle with leaf or coil springs, four-link location and telescopic shock absorbers (r)
BRAKES: Drum or disc (f) drum (r) power assisted
TYRES: 5.60 x 13 cross-ply, 165S14 radial
From Unique Cars #454, June 2021
Unique Cars magazine Value Guides
Sell your car for free right here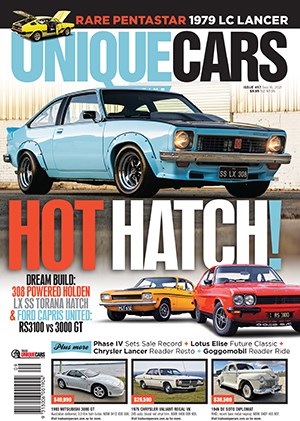 Subscribe to Unique Cars Magazine and save up to 42%
Australia's classic and muscle car bible. With stunning features, advice, market intelligence and hundreds of cars for sale.
Subscribe