Nissan Skyline GTS-T R33 - Buyer's Guide
---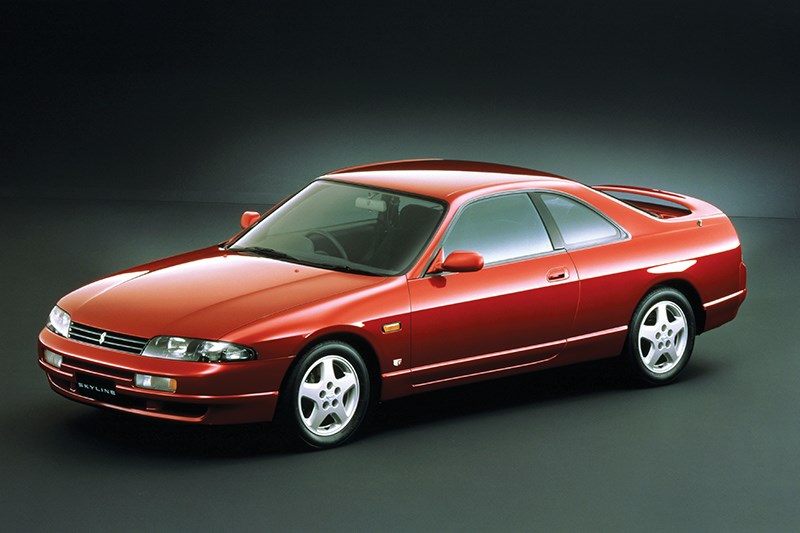 Nissan Skyline R33s are enjoying revived interest
Over the years we may have been a little cruel to the R33 Skyline, suggesting its extended wheelbase and bulbous shape lacked the concise appeal of an R32 or even the square-edged R34.
Times change though and R33s are enjoying revived interest in a market where demand for R32s and R34s exceeds available supply and the money that R33 owners can ask is increasing.
The third series of turbo-engined Skylines was launched into the Japanese market during 1993 but didn't come to Australia. Instead, and once local production of the R31 Skyline ended, we were saddled with the very boring Maxima.
| 2021 Market Review: Nissan Skyline 1990-1999
The Japanese market saw R33s sold with a range of mechanical variations, commencing with a basic 2.0-litre version and culminating (if you exclude the GTR) with a 184kW, single turbo GTS-T. Turbo sedans were built as well and came here in small numbers, but it was the R33 coupe that flooded Import yards and will today sell for significant money.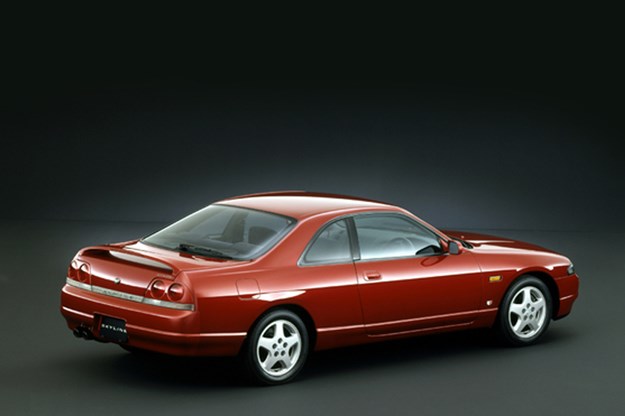 GTS-Ts all come with rear-wheel drive and the ability to peel strips of rubber off the back tyres with no efforts at all. An all-wheel steering system going by the acronym of HICAS operates at up to 120km/h and allegedly makes the car more responsive. Some owners love it, others have done a variety of things to defeat the system.
The standard transmission was five-speed manual with a four-speed automatic as an option. Turbo cars come with a viscous limited-slip differential and heavy-duty gear clusters.
| Buyer's Guide: Nissan Skyline R31
Putter around town without venturing beyond 3500rpm and the GTS-T delivers pleasant performance without revealing its true character. Maximum torque arrives just beyond 4000rpm and from there right to the redline and cutout, acceleration is swift and seamless.
The four-speed GT-T can be driven like a conventional automatic or shifted manually to quickly access the power band and keep the car in that range.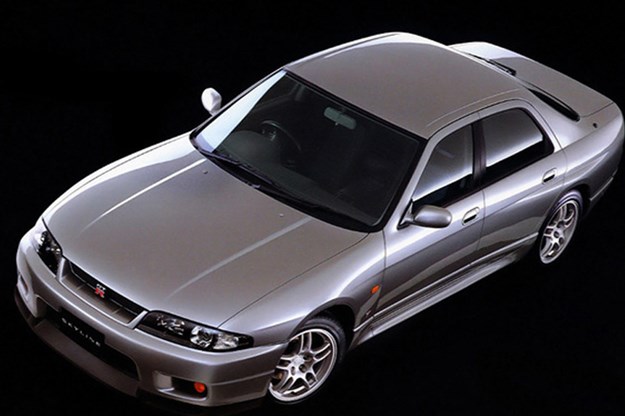 Weight influenced standing start acceleration, with new car tests recording 7.2 seconds for 0-100km/h. A loosened example will be a tad quicker. That also makes no allowance for the effect of modifications made by previous owners.
Front seat accommodation is good and the bolstered seats provide decent support without crushing your ribcage. From there back, things get a mite squeezy; minimal rear-seat legroom and a tall but short boot providing less space than you'd expect from a car of this size.
Fuel consumption is, of course, heavily dependent on how the car will be driven but 13L/100km is achievable with careful punting. Go everywhere with the turbo howling though and 25L/100 will be the penalty.
When buying a Skyline, the more information you can gather the better, so try for a car that has been in Australia for most of its life and comes with service history.
Colour and options – especially uprated wheels, brakes and engine management – can add value but old tired body additions are worth removing prior to sale.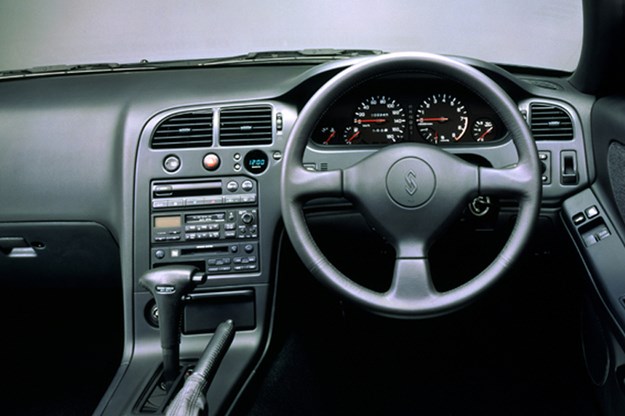 VALUE RANGE: Nissan Skyline GTS-T (R33 Coupe)
FAIR: $6000
GOOD: $15,000
EXCELLENT: $24,500
(Note: exceptional cars will demand more)
BUYER'S CHECKLIST
Body & chassis
Any Skyline that's showing signs of rust or serious paint deterioration needs to be very cheap or given a major swerve. There are too many good cars still available to consider one that needs immediate and expensive bodywork. If you do take on a 'project' though, local wreckers have every panel and minor embellishment that the R33 restorer could need. Crashes are an ever-present risk with this category of car, so make sure that all panels are properly aligned, doors close easily and the bumpers aren't loose or cracked. Replacing worn door latches is cheap, with good used items at $70-100 per pair.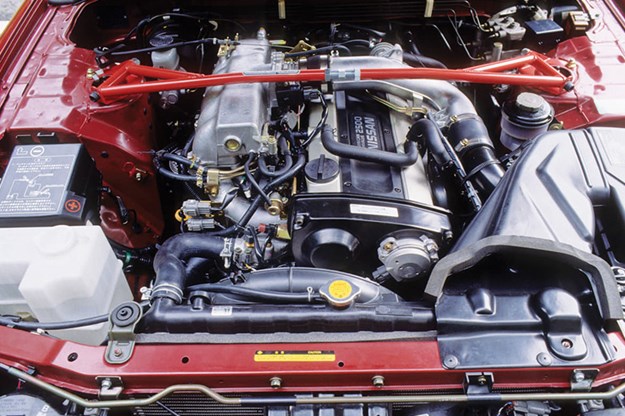 Engine & transmission
Excessive boost kills these engines faster than anything else, so cars that have been modified need to be assessed with extreme caution. Smoke of any kind from the exhaust is a major danger signal. Misfiring under load could signify a coil pack on the brink of failure. The cooling system must be maintained as well and budgeting for a complete flush and possible radiator replacement will be money wisely invested. People also go beyond the realms of commonsense when specifying replacement exhausts, sometimes choosing a system so loud they spend more times talking to the police than driving the car. Clutch shudder indicates prior abuse and replacements are expensive - heavy-duty single-plate units cost around $2000 installed.
Suspension & brakes
Brakes that don't deliver rapid stops without juddering or crabbing are likely due for replacement. Rotors can last 60-80,000 kilometres but check for scoring and discoloration. Basic replacements cost less than $200 each – better quality rotors around $350 – with pad sets from $100. Bouncy front suspension says tired shock absorbers, but also look at bushes and maybe the springs themselves. Everything down there just might be more than 25 years old and a full suspension overhaul using standard parts will cost around $3500. Check the alloy wheels for kerb damage and tyres for uneven wear. Have someone watch when reverse parking to see if the HICAS all-wheel steering is working.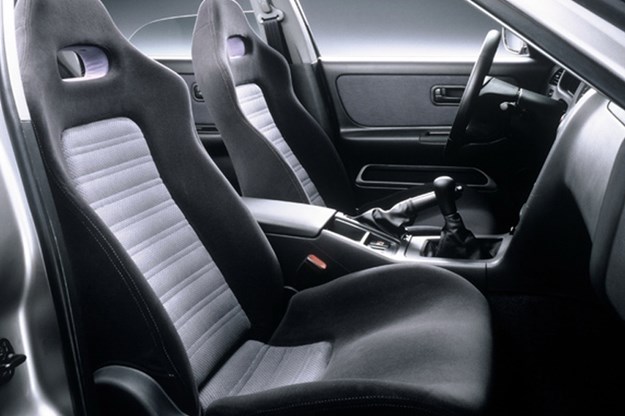 Interior & electrics
R33 interiors are hard-wearing and cars showing less than 200,000km should not have suffered major trim damage. Check that the driver's power window switch doesn't operate with the ignition off – it should have been modified when the car was complied. Also, in deference to local laws, the low-glare Xenon headlamp bulbs had to be replaced with H1 globes but reversion to original is possible. Air-conditioning problems are expensive to fix, so allow for that when negotiating. Visiting the right wrecker and with $500+ to spend could see you walking out with a genuine Nismo instrument cluster, complete with 320km/h speedometer.
1993-1997 Nissan Skyline GTS-T R33 specs
NUMBER MADE: N/A
BODY: Steel/alloy integrated body/chassis two-door coupe
ENGINE: 2498cc double overhead camshaft six-cylinder with fuel injection and turbocharger
POWER & TORQUE: 184kW @ 6400rpm, 274Nm @ 4800rpm
PERFORMANCE: 0-100km/h – 7.2 seconds, 0-400m 14.9 seconds
TRANSMISSION: Five-speed manual or four-speed semi-automatic
SUSPENSION: Independent with wishbones, coil springs, struts and anti-roll bar (f) independent with multi-link location, coil springs, telescopic shock absorbers and anti-roll bar (r)
BRAKES: Disc (f) disc (r), power assisted some with ABS
TYRES: 225/50ZR16 radial
From Unique Cars #454, June 2021
Unique Cars magazine Value Guides
Sell your car for free right here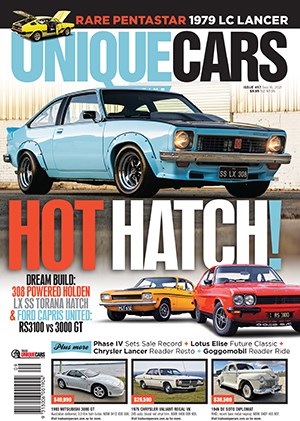 Subscribe to Unique Cars Magazine and save up to 42%
Australia's classic and muscle car bible. With stunning features, advice, market intelligence and hundreds of cars for sale.
Subscribe