Nissan Pulsar SSS N14/N15 - Buyer's Guide
---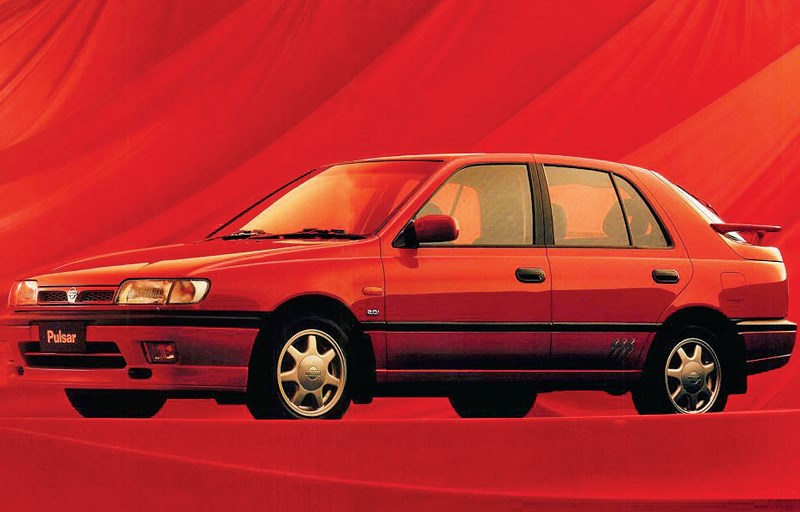 Nissan did their best to make motoring enjoyable and among the group was the 2.0-litre N14 Pulsar
During the 1990s. Nissan built some models best described as 'bland' and others that did their best to make motoring enjoyable.
Among the latter group were 2.0-litre versions of the N14 Pulsar, which was built locally from October 1991 until 1993 then remained available as an import until replaced in 1995 by the chunky N15.
Most N14s had 1.6 litre engines, however buyers with some extra cash could opt for the 2.0-litre version in plush Ti or sporty SSS trim.
Both produced 105kW from engines that preferred 95RON fuel but used adaptable electronics to deal with the cheaper 91 Octane. Luckily for buyers in today's market, Nissan's engine management systems have proven reliable over the longer term and not too many cars are dying from the electronic glitches that virtually wipe out European models of similar vintage.
| 2021 Market Review: Nissan Exa/NX/Pulsar
Along with extra power came suspension tweaks and better rubber (195R55-14 Bridgestones for the SS) which helped deliver improved handling and enhanced levels of fun for the operator.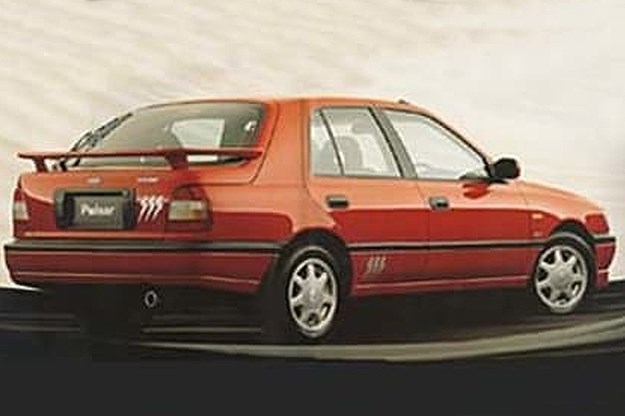 The SSS came standard with a five-speed manual transmission, whereas the majority of early Tis were auto. From mid-1994 that transmission became mandatory.
Standard features include an excellent power steering system, four-wheel disc brakes and electric mirror adjustment. The TI, at around $1300 more than an SSS, added air-conditioning and auto transmission but took away the alloy wheels.
Pulsar suspension is sound and simple, with struts and anti-roll bars keeping body roll under control. The TI felt softer than an SSS but better than a basic 'Q'. Load space and accessibility through the curved hatch are excellent.
In reshaped form, the N15 Pulsar appeared in 1996 and it is these cars that will most commonly pop up in the used car listings. The shape lacks the character of an N14, being a bit chunky for some tastes and around 60kg heavier. With the same 105kW as earlier cars, performance suffers.
On the plus side the N15s are spacious for their size and that tall rear hatch will allow sizeable objects to slide inside. For crash protection, the SSS offered a driver's side air-bag – one of very few small cars of its age to do so – but how well it would perform in a crash after almost 25 years is problematic.
As a car to keep and enjoy, the N14 SSS is preferable to the more commonplace N15 and only slightly dearer. Concerns are finding an original example in decent condition and that essential parts remain available.
Mechanically and provided that basic maintenance hasn't been neglected, Pulsars present few problems for a car of this age.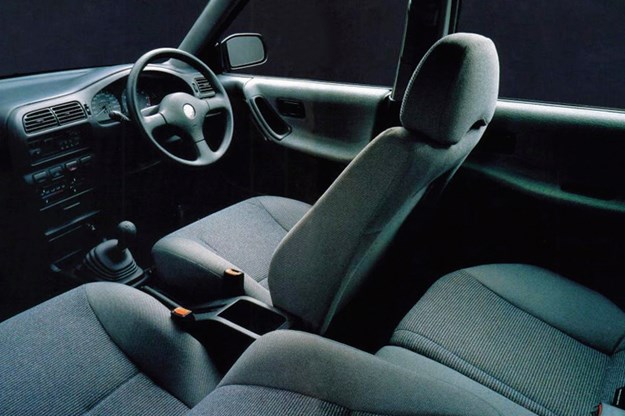 Noise from the overhead camshaft or fumes from the oil filler indicate an engine on the way out but replacement units in good condition are still available. Gearbox noise and gear selection problems are common in manual cars, as is clutch wear and noise from the front suspension due to worn bushes.
VALUE RANGE: Nissan Pulsar (1992-95 SSS)
FAIR: $1400
GOOD: $3500
EXCELLENT: $6000
(Note: exceptional cars will demand more)
BUYER'S CHECKLIST
Body & chassis
The N14 SSS weighed only 1080kg, so not a lot of metal to resist impact damage or rust. Trying to locate second-hand sheet metal for one of these can be difficult and any panels that are available won't be cheap. An allegedly new mudguard for an N15 was the most promising local find at just $99 when OEM suppliers in Japan were wanting $600 plus freight. Used taillights and new headlight units (these costing upwards of $250 each) are fairly easy to find. Check bumper/air dam units for cracks and broken clips and make sure the hatch seal isn't damaged. New ones appear not to be available locally and replacements will need to come from Japan.
Engine & transmission
The SR20 Nissan engine is proven and reliable with lots of parts still available. Those who feel brave can even swap the standard unit for an aftermarket SR20 Turbo, However it is probably best just to rebuild the original with some upspec internals. Local searches turned up basic items from various sources and around A$2500 buys everything needed to recondition an engine; new pistons, bearings, timing gears and chains, the water-pump and gaskets (but not valves or the crankshaft). Engines that blow smoke and rattle at start-up will need a bottom-end rebuild. Accelerate hard in second gear then lift off to check if the car jumps out of gear. Clutch slip is common too and a new one plus fitting can add $1000 to your costs.
Suspension & brakes
Simple coil spring and strut suspension deliver excellent handling and help make maintenance very simple. Tauter springs and uprated shock absorbers are available, however going too far will destroy the car's ride and character. Look at the front tyres for uneven wear; a big hint that suspension components are past their prime. Bouncing from the front means new strut inserts are needed but that's not a big job. You can upgrade the brakes but remember to improve the tyres as well to ensure the improvement can be transferred to the road.
Interior & electrics
SSS seats were supportive and moderately comfortable, whereas the vile velour items in the Ti let occupants flop about and suffered rapid fabric wear. If N14/N15 seats are the originals, check the frames aren't bent or cracked and the recline/tilt mechanism locks. Dash cracks are unavoidable and replacements seem to be unobtainable in Australia so a nice, fitted cover is the best remedy. The rear hatch should have had its struts replaced and if not, $50 for a pair isn't much to protect your head. Make sure that electric windows and mirrors (where fitted) work easily and without excessive noise. Replacements are nonexistent and repairs could make an affordable car not so.
1992-1999 Nissan Pulsar SSS N14/N15
Number built: N/A
Body styles: Four-door hatchback or Ti sedan
Engine: 1998cc in-line four-cylinder with overhead camshafts and fuel injection
Transmission: Five-speed manual or four-speed automatic
Power & torque: 105kW @ 6400rpm, 178Nm @ 4800rpm
Suspension: Independent with struts, coil springs & anti-roll bar (f) independent with struts, coil springs & anti-roll bar (r)
Brakes: Disc (f) disc (r) power assisted
Tyres: 195R55/14 radial (SSS)
From Unique Cars 454, Jun 2021
Unique Cars magazine Value Guides
Sell your car for free right here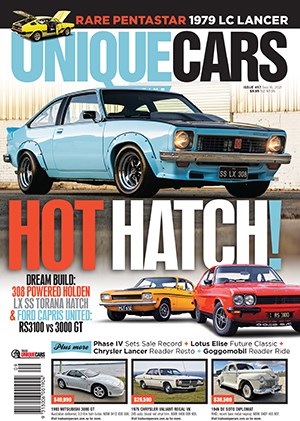 Subscribe to Unique Cars Magazine and save up to 42%
Australia's classic and muscle car bible. With stunning features, advice, market intelligence and hundreds of cars for sale.
Subscribe