Mitsubishi Galant VR4 - Buyer's Guide
---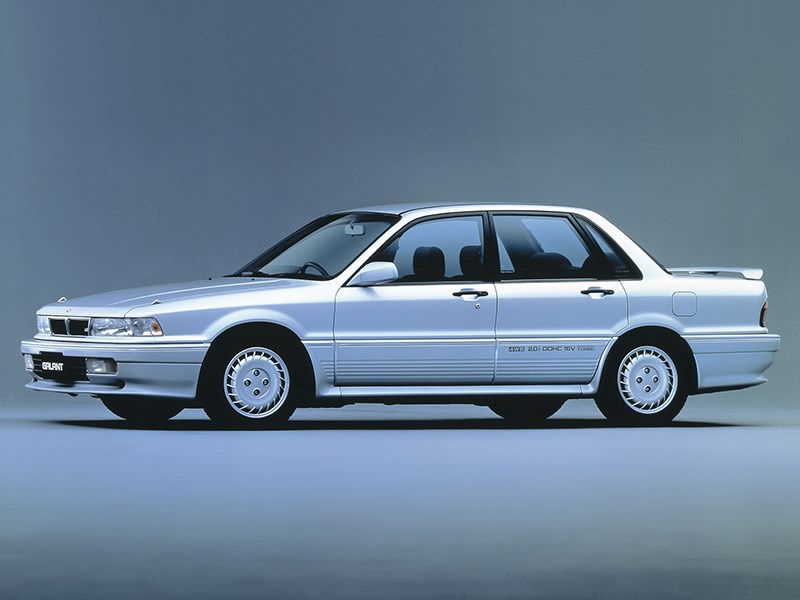 Sadly, hardly anybody in Australia bothered to buy a Galant VR4
Mitsubishi during the 1970s built a succession of rear-wheel drive rally stars before being swamped by the stampede that brought All-Wheel Drive technology into the realms of rallying.
Mitsubishi's only Australian Rally title with an RWD car came in 1984, followed by six years in the wilderness. Then in 1990 multiple Group N Championship winner Ed Ordynski brought home his only outright ARC trophy with a Mitsubishi Galant VR4.
Like Subaru with its similar Liberty RS, the VR4 took a conservative family sedan and turned it into a serious forest racer. For reasons best known to Mitsubishi, print advertising for the car tried to position it as a prestige model but hardly anyone who bought that. Sadly, hardly anyone in Australia bothered to buy a VR4 either.
| 2021 Market Review: Mitsubishi Galant/FTO/Starion/Sigma/Scorpion
The HG Series Galant had arrived locally in 1989, with bland styling and a 77kW engine. A year later with Mitsubishi very keen for victory in Series Production (Group N) rallying, the HH Series VR4 was added to the range.
Instantly, output from the twin-cam, 16-valve turbocharged engine leapt to 148KW and its 0-100km/h acceleration time plummeted to 7.6 seconds. All wheel drive was standard, as was a five-speed gearbox, alloy wheels, air-conditioning, sports seats, all-wheel steering and ABS.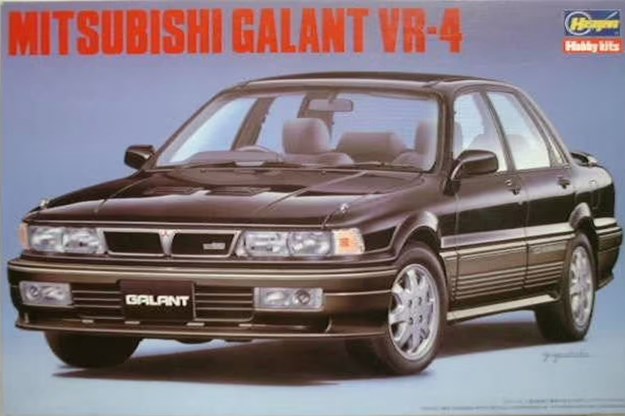 Mitsubishi mounted its intercooler behind the bumper, with air collected via a series of slots in the deep air-dam. Owners wanting greater efficiency may have replaced the entire unit with a larger one and fed it via custom-made ducting. For rally use the low-set intercooler was considered a bit of a liability.
Mitsubishi's viscous 4WD system though was effective and pretty durable. Torque from the transversely mounted engine went through a centre differential that split output 50/50 between the front and rear wheels.
The VR4 cabin was reasonably drab and the first move by some owners involved ditching the flattish front seats in favour of properly bolstered rally buckets. Also discarded by owners who wanted to improve the cars' high-speed stability was its rear-wheel steering hardware. While very helpful when sneaking into a tight parking spot. 4WS was just a tad nervous for the pinpoint world of Skandie Flicks and handbrake turns.
Running on loose-surfaced rural roads, even with 4WS still operational, there were few cars that kept a VR4 in sight for long. Even pitted against performance cars of today, they will leave enthusiastic drivers with a permanent smile.
Although VR4 gearing is low, the torque band delivers gobs of boost right where you need it so overtaking and rapid uphill running is effortless. As an example, 80-110km/h in third gear occupies a slick 3.7 seconds.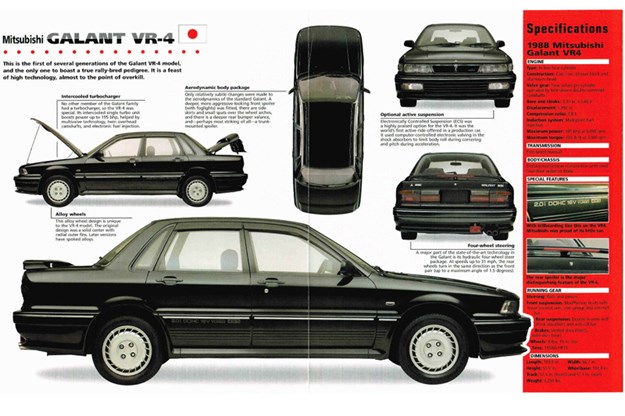 Stock brakes are fine for sustained road use, but track-day or rallysprint combatants may want something tougher.
Used prices over the past 15 years have drifted downwards and excellent survivors are worth half their 1991 new car cost. Most in the market were sold new in a country other than this one and come with minimal history, so have it thoroughly checked to ensure it hasn't been pounded half to death by an Ordynski impersonator.
VALUE RANGE: Mitsubishi Galant VR4
FAIR: $4500
GOOD: $15,000
EXCELLENT: $24,000
(Note: exceptional cars will demand more)
BUYER'S CHECKLIST
Body & chassis
These are robust cars and don't seem overly susceptible to rust or structural deterioration. Quite a few may have been crashed however, so it's worth looking for areas of mismatched paint, crooked bumpers, inconsistent panel gaps and kinks to the boot floor or front rails. Body panels aren't common in Australia, so perhaps try New Zealand as they can be shipped more cheaply from there than Japan. Metallic paint finishes on cars of this age fade badly and only a full respray can solve the problem. Used headlights are occasionally offered online at $200-250 per pair.
Engine & transmission
Blue or white smoke from the exhaust indicates oil by-passing the piston rings or being burned by the turbocharger – neither is a good sign. Check for emulsified oil under the filler cap; a sign of a failing head-gasket and make sure the car hasn't had its air-filter removed. Persistent misfiring can point to fuel injectors past their prime (around $350 for a new set) or more complex electronic issues. The five-speed transmission should run at constant speed with no clunks and the lever move between ratios without being forced. Clutches can be burned out by rapid standing starts and rear diff may be clunking too. Allow $5000 for a complete transmission refurb.
Suspension & brakes
It may well be impossible to find a Galant running its original suspension and brake set-ups and any that still do will need replacement. Components suited to rally use were often fitted to road cars but that occurred 25 years ago and today there will be a barrowload of struts, springs, bushings, driveshafts and brakes due for replacement. Good competition-spec struts and springs are advertised at around $2000 per set but to that you need to add the cost of someone who can install and tune these new to your particular needs. If the rear wheel steering is still working, have it checked by a specialist.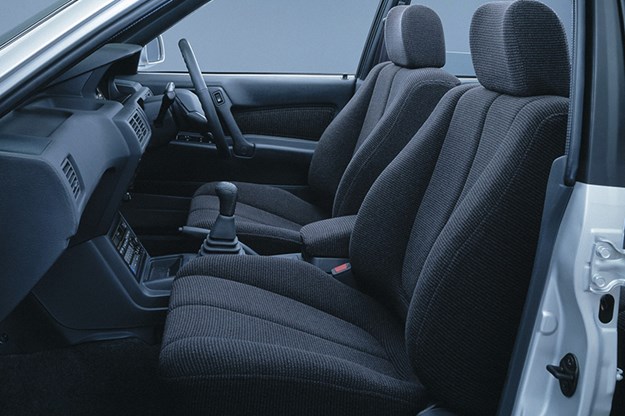 Interior & electrics
VR4s in Japan or New Zealand are your best source of original trim, door hardware and cabin plastics. If you find a car with dash cracks and crumbling plastics it will likely have suffered abnormal levels of sun exposure while those from cooler climates have held up better. The seat trim was good quality and unless a car has done lots of kms should still be in decent order. Make sure the air-conditioning works effectively because a major rebuild costs thousands. Air from the vents must be cold and not just cool.
1990-1993 Mitsubishi Galant VR4
Number built: N/A
Body: All steel, integrated body/chassis four-door sedan
Engine: 1997cc in-line four cylinder with double overhead camshafts, fuel injection and single turbocharger with intercooler
Power & torque: 148kW @ rpm, 279 Nm @ 3000rpm
Performance: 0-100km/h – 7.6 seconds, 0-400 metres 15.2 seconds
Transmission: Five-speed manual
Suspension: Independent with struts, coil springs and anti-roll bar (f) Independent with coil springs, telescopic shock absorbers and anti-roll bar (r)
Brakes: Disc (f) disc (r), power assisted with ABS
Tyres: 195/60R15 radial
From Unique Cars 454, June 2021
Unique Cars magazine Value Guides
Sell your car for free right here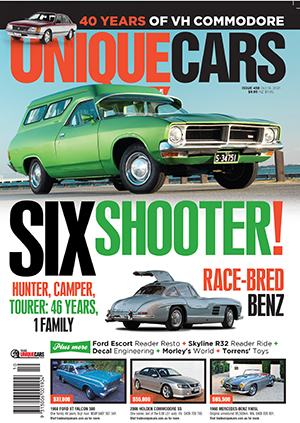 Subscribe to Unique Cars Magazine and save up to 42%
Australia's classic and muscle car bible. With stunning features, advice, market intelligence and hundreds of cars for sale.
Subscribe