Nissan 280ZX - Buyer's Guide
---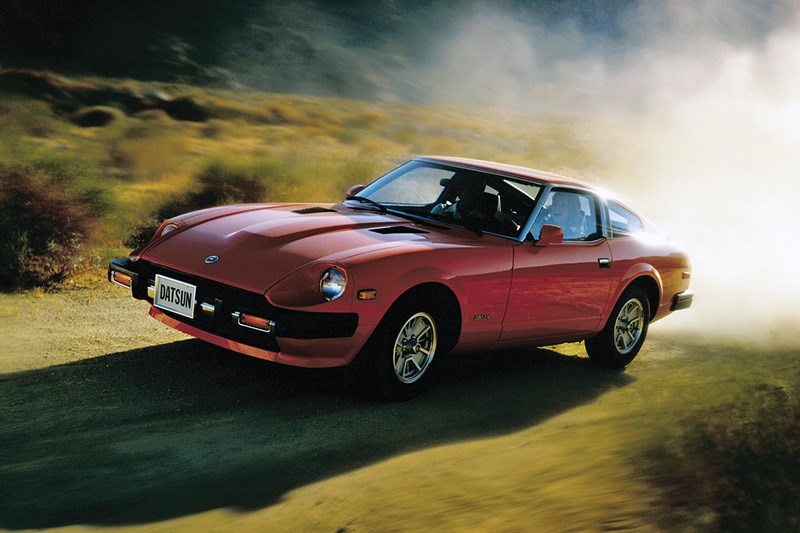 Pitched at the North American market, where buyers liked a car to look and feel substantial
The 280ZX was a very different car from the lithe and compact 240 and 260Zs that founded Nissan's Z Car dynasty.
This model was definitely pitched at North American buyers who liked a car to look and feel substantial. Especially one with a glitzy dash, four seats and (from 1981) roof panels that could be removed for sunny day cruising.
280ZXs sat on a 2520mm wheelbase and measured 4.54 metres in length which wasn't massive. However, with tiny side windows, a steeply raked windscreen and low-set seats, the ZX seemed from behind the wheel to be a bigger car than it was.
| Read next: Nissan's iconic 'Z' cars
Ergonomics were excellent for a car of its era, with important controls easily identifiable and accessible. The leather-bound steering wheel was chunky, with 3.1 turns lock to lock. Effective power assistance ensured minimal input at low speeds while maintaining decent levels of feel when travelling quickly.
New to Australia in 1979, the 280ZX manual cost $19,700. A year later when a Targa roof version arrived, the basic price dropped by $200. That still pitched the two-door Nissan around $6000 above 5.0-litre versions of Holden's new SL/E Commodore and level-pegged the Statesman Caprice.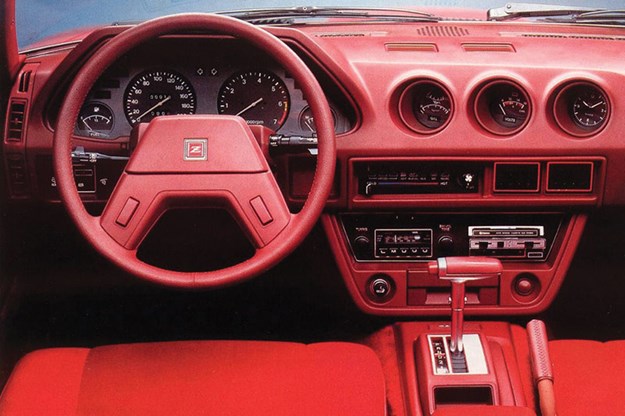 Features that helped justify hefty pricing included air-conditioning, four-wheel disc brakes and alloy wheels. There was even a buzzer to warn if someone hadn't properly closed their door.
Although marketed as a '2+2', the 280ZX couldn't seriously fulfil the role of `family' car. The rear seat was habitable, but over any distance only by younger children who would be too busy grinning out the side windows to care about minimal legroom. And the reason they were looking sideways? The front seats were so tall and broad no one of limited stature could see a thing when looking forward.
Boot capacity when the back seats are being used is minimal, so again this is not the kind of car to buy if you're keen on family holidays.
The engines in ZXs are simple, durable and lazy. Just 127kW came from the 2.8-litre fitted to Australian cars and in the USA prior to 1981 it had only 98kW. However, the same motor when turbocharged and fitted to actor Paul Newman's SCCA Championship-winning 280ZX was able to develop almost three times that amount of power.
The Newman car, incidentally, has been completely restored and was offered for sale in 2018 by a North American specialist dealer for US$7 million.
Automatic transmission seemed suited to the car's languid character, but you should only buy a ZX auto if you aren't interested in getting anywhere quickly. No matter how hard the drivers who conducted magazine tests managed to launch these cars, the best 0-100km/h time recorded by a ZX five-speed was 11.4 seconds and autos couldn't better 14 seconds.
Values remain significantly lower than for earlier two-seat Zs, although the sub-$10,000 price bracket is no longer a sensible place to start searching for a 280ZX.
Cars in tidy but unexceptional condition begin at $20,000 and can reach the high side of $30K if in excellent condition. Two-tone paint was popular back when these cars were new and add value to a genuine car.
VALUE RANGE: NISSAN 280ZX (Targa 2+2)
FAIR: $9000
GOOD: $18,500
EXCELLENT: $30,000
(Note: exceptional cars will demand more)
BUYER'S CHECKLIST
Body & chassis
Rust is becoming a problem with the complex ZX body structure, so check sills, window surrounds and wheel arches before delving into floors, sills and the firewall. Poor quality crash repairs are a problem, so check the consistency of bonnet and door gaps. Also look at headlamp covers for `fogging'. Those heavy doors will droop with age but only cause a real problem once they start chipping paint off the edges of apertures. The low-slung front spoiler is vulnerable to kerb and speed-bump damage. Look carefully at the seals beneath the roof panels for splits or discolouration. Original metallic finishes deteriorated quickly and any car with its original paint in good condition will likely have spent most of its life under a cover.
Engine & transmission
The L28 is a rugged and simple engine but unless you are absolutely conversant with aged automotive electronics, get the car inspected by someone who is. Cars needing a complete rebuild are likely to generate a $10,000 repair bill. Leaking power steering is common and repairs require specialist knowledge. Driveline vibration is never good news and the best you can hope is that an engine or transmission mount might have let go or the half-shafts need work. Gently used clutches can last 80,000 kilometres with replacement including a refaced flywheel is $1200-1600. Rebuilding a broken automatic transmission approaches $3000 and while a second-hand unit will be cheaper, they are risky.
Suspension & brakes
Weight and vigorous use will overheat dampers and cause premature failure. Replacing the springs and struts front and rear with complete new units will cost $1500-2500 depending on the quality you choose. Rear-end rubber mounts decay and this manifests in sloppy handling. Larger diameter wheels enhanced the ZX's appearance, but the car's weight and inherent understeer would chop the edges of tyres out and they rarely lasted 30,000 kilometres. Today, with very few cars in regular use, with cracks between the treads due to age are a bigger problem.
Interior & electrics
ZXs used quality trim materials but even they will by now showing wear, so allow $7000 to retrim badly affected cars. The snazzy dash looks impressive but can be a source of problems so ensure everything including the a/c is operational. Also pay attention to the way power-operated windows move because binding or shuddering are signs of a mechanism under stress. New replacements are nonexistent so the frames and electrical components will need to be rebuilt.
1979-1983 Nissan 280ZX specs
Number built: 331,737 (US sales only)
Body: Unitary construction, all-steel, two door coupe
Engine: 2753cc in-line six-cylinder with overhead camshaft & fuel injection.
Power & torque: 127kW @ 5600rpm, 240Nm @ 4400rpm
Performance: 0-100km/h 12.4 seconds, 0-400 metres 17.4 seconds (manual)
Transmission: Five-speed manual or three-speed automatic
Suspension: McPherson struts and anti-roll bar (f) independent with trailing arms, coil springs, struts and anti-roll bar (r)
Brakes: Disc (f) disc (r) power assisted
Tyres: 195/70V14 radial
From Unique Cars #454, June 2021
Unique Cars magazine Value Guides
Sell your car for free right here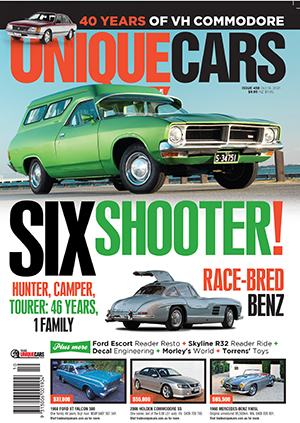 Subscribe to Unique Cars Magazine and save up to 42%
Australia's classic and muscle car bible. With stunning features, advice, market intelligence and hundreds of cars for sale.
Subscribe