Holden VK-VL Calais - buyer's guide
---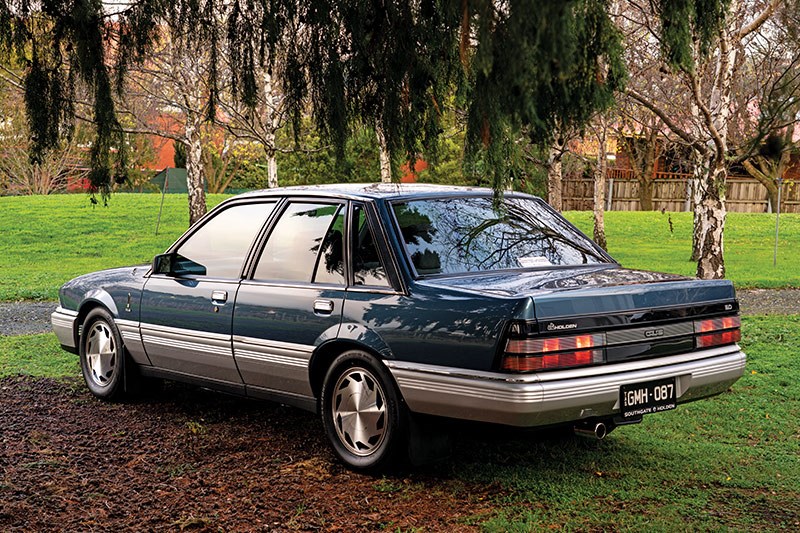 Demand for these luxury variants of the Commodore continues to climb
Just what Australian car companies thought they were doing in the 1980s is best described as bewildering.
Ford in 1983 decided it couldn't make money selling V8s so stopped building them for almost a decade.
Holden had similar thoughts but its 3.3-litre six was so ancient and appalling it could not give up entirely on the addition of bent-eight performance. They just made the motors that had underpinned their range since 1968 more expensive and difficult to buy.
If you were Peter Brock or a police force Purchasing office, you could have as many V8-powered Commodores as were needed. But getting one fitted to a civilian-spec VK or the more luxurious and Calais was difficult and $2000 more expensive than the same car with a six-cylinder engine.
| Market Review: Holden Commodore VB-VL (excl turbo)
When announcing its revamped VK range in 1984, Holden needed some kind of media and dealer drawcard. The Calais was that car. With fuel injection boosting response and performance of its elderly 3.3-litre engine and new styling a plus point, reaction to the interior was mixed. and highlighted by a questionable set of electronic instruments.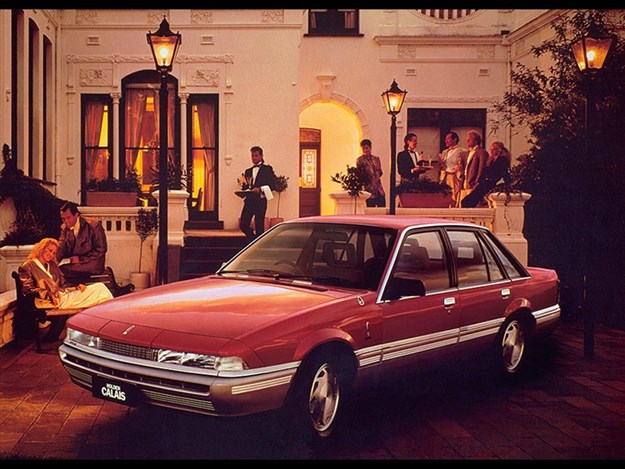 However, with its revamped side window design and chassis tweaks, the VK Calais looked and felt more modern than the previous SL/Es that had served almost unchanged since 1978.
The next issue that GMH had to face was unleaded fuel or ULP. Its 3.3, even when fuel injected, would not handle the new brew, so crateloads of RB30 engines were acquired from Nissan and Holden played 'let's pretend' until the VN arrived.
| Reader Resto: Holden VL Calais & VL Series 200
However, there still was no V8 available at the February 1986 launch of the VL and buyers needed to wait until October before they got one.
What distracted attention away from engine issues was the shape of the VL and – once again - the very classy Calais.
On the list of factory-installed goodies were distinctive 15-inch alloy wheels, air-conditioning, cruise control and power windows. Leather trim was optional, but most buyers couldn't see the value in it and stayed with the velour.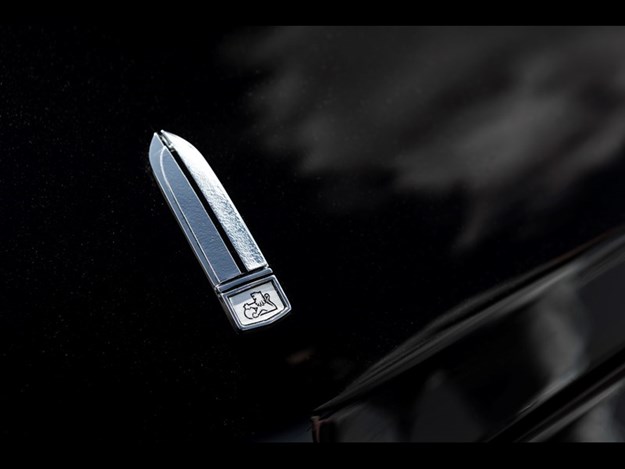 The nose was longer and the rear sheet-metal reshaped, however it was the half-hidden headlamp units and Cadillac-inspired grille that enticed onlookers and closed sales.
In addition to the restyle, Holden had done plenty of work on noise abatement. Extensive use of sound deadening made the VL a noticeably quieter car than the VK and the ambience was helped by reworked suspension. Modifications included softer springs to improve ride comfort and faster-ratio power steering. Alloy wheels and better tyres were a help in the cause of cornering balance and hardly hurt ride quality at all.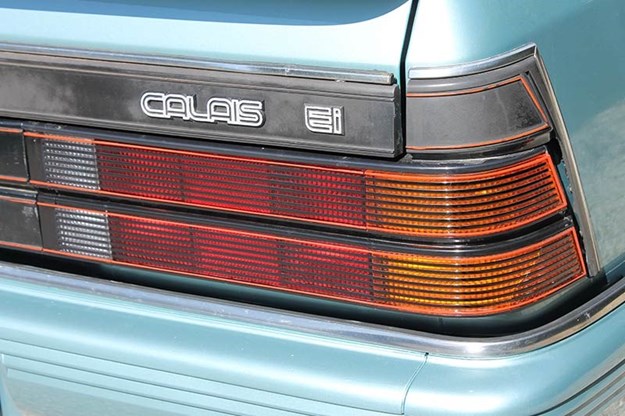 Today the VK and VL rate among the most popular and valuable of 1980s Commodores. Survivors can be adorned with fancy paint, huge wheels and seriously potent engines; however, the cars' longer-term prospects will lie with the small number that have been preserved in showroom condition with documented history.
VL V8 Calais realise slightly more than the VK, however excellent low kilometre examples of both models sell at more than $40,000 and will climb further in a market where these cars enjoy strong demand.
VALUE RANGE: VK-Vl CALAIS (VL Calais V8)
FAIR: $13,000
GOOD: $37,000
EXCELLENT: $50,000
(Note: exceptional cars will demand more)
BUYER'S CHECKLIST
Body & chassis
Crash damage is the issue risk when buying these cars because some will have been poorly repaired. Check the front rails from above and below for kinks, twisting or non-original repainting. Inconsistent door and bonnet gaps can indicate a car that's been twisted and may not handle properly. Rust attacks front mudguards, lower doors, boot floors and the window surrounds. Metallic finishes are prone to fading and look for areas of mismatched paint to detect repairs. Replacement floors, guards and outer sills are available but the cost of repairing and repainting a rusty car can be more than it is worth. VL headlights cost around $200-300 per pair but just the outer 'eyelid' covers for a VL are over $180 each.
Engine & transmission
Pre- and post-ULP V8s are generally reliable however the later engines have some extra sensors that will either have been replaced or by now are feeling their age. Overheating needs to be monitored so when test driving, switch off for a couple of minutes (listening for rumbling noises from the radiator) then restart and see how far the temp gauge has climbed. Cylinder heads are prone to cracks and warping so look at the coolant and oil for signs of contamination. Look as best you can around the carburettor for fuel leaks. Automatic transmission should engage gears when stationary in less than two seconds and accelerate without surging or vibration.
Suspension & brakes
Finding a VK or VL with its original suspension components and suspension settings will be almost impossible and the choices made by previous owners may not suit your driving style. Extreme lowering and very low-profile tyres will make the ride harsh and can damage suspension components. Float over bumps indicates the shock absorbers are past their prime. Disc/disc brakes were standard and work very well when maintained. A mushy pedal, pulsing when the brakes are lightly applied and directional instability are symptoms of worn rotors. Quality replacements are cheap.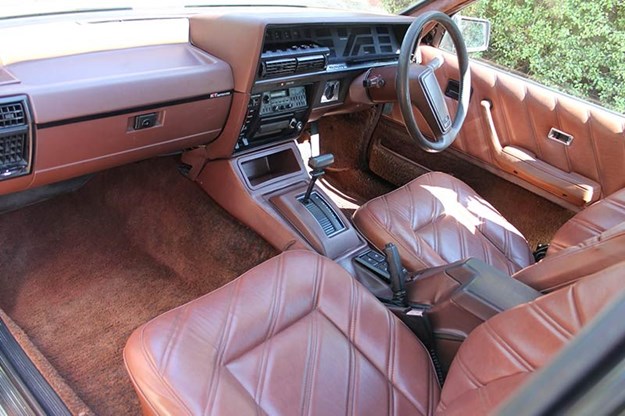 Interior & electrics
Cars with sun-damaged plastics are best avoided as tracking down viable replacements is a challenge. The hood-lining may have already sagged and been replaced. New lining is available, as are carpet sets, seat and door trims. However, once the seat foam has fallen to bits and the straps break the only solution is a costly trip to the trimmer or finding some second-hand seats in better condition. Electric windows that squeak and shudder will cost perhaps $300 per window to rectify with faulty air-conditioning vastly more expensive. Electronic instruments offer potential problems and while some specialists offer a repair service there are no guarantees that ancient components will work forever. A new VL Calais instrument cluster was seen for sale at $800.
1984-1988 Holden VK-VL Calais
Number built: 135,705 (all VK) 151,801 (all VL)
Body: Steel, integrated body/chassis, four-door sedan or station wagon
Engine: 5048cc or 4987cc V8 with overhead valves & downdraft carburettor
Power & torque: 122kW @ 4400rpm, 323kW @ 3200rpm (VL)
Performance: 0-100km/h 9.5 seconds, 0-400 metres 16.9 seconds (VL)
Transmission: Three-speed automatic
Suspension: Independent with struts and anti-roll bar (f) live axle with coil springs, trailing arms and telescopic shock absorbers(r)
Brakes: Disc (f) disc (r) power assisted
Tyres: 205/65HR15 radial
From Unique Cars #450, March 2021
Unique Cars magazine Value Guides
Sell your car for free right here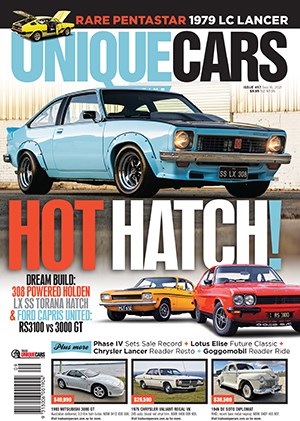 Subscribe to Unique Cars Magazine and save up to 42%
Australia's classic and muscle car bible. With stunning features, advice, market intelligence and hundreds of cars for sale.
Subscribe