Nissan Skyline R31 - Buyer's Guide
---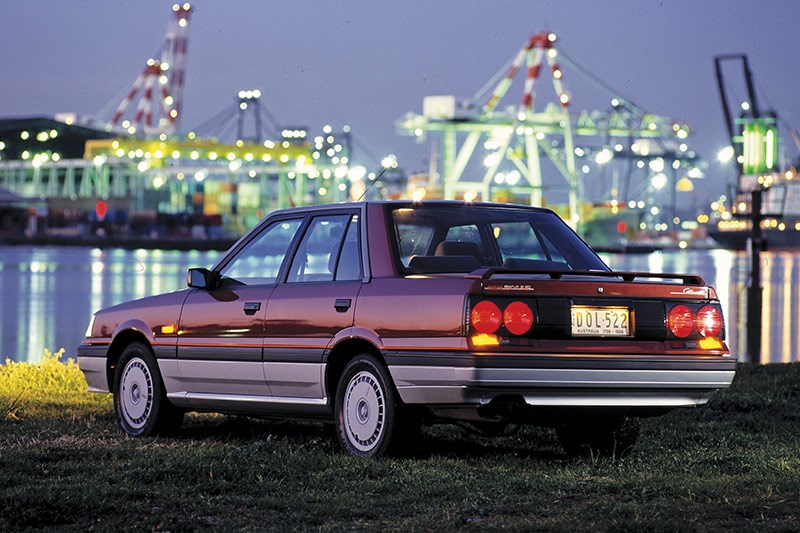 Nissan's last hurrah was a good family hack but its conservative looks kept some buyers away
The mid-1980s brought big changes for a local car maker that for some time had been hanging on by its proverbial fingernails.
Nissan hadn't made a truly successful model since the 120Y, which sold in huge numbers despite detractors. Now with a new big sedan and one of the best six-cylinder power units in the world it had a chance. People did just wish the thing hadn't looked quite so drab.
Four levels of trim would be initially available: GX, GXE, Ti and the sporty Silhouette. Later the GX would be renamed Executive and from 1988 a limited sequence of GTS sedans would be added.
| 2021 Market Review: Nissan Skyline 1990-1999
Japanese versions of the R31 Skyline were sold with two or four doors and turbocharged engines. When adapted to Australia's conservative and fleet-dominated market the Skyline came with conventional four-door styling and the durable RB30 six-cylinder engine.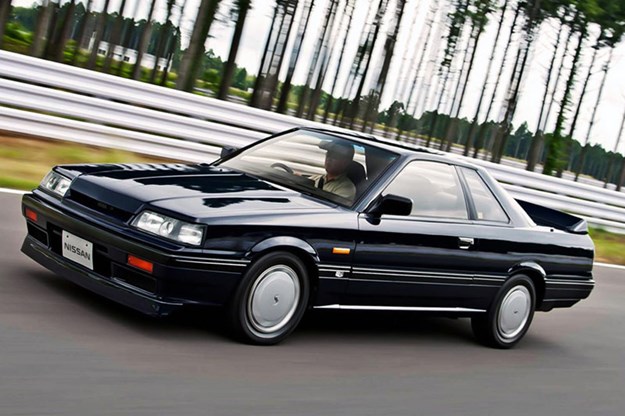 This was the same motor sold to Holden for its VL but Nissan ignored the turbo option which did so well for its rival. Even in GTS form the 3.0-litre was reined in to produce a very conservative 130kW.
| 2021 Market Review: Nissan 1978-1992
The major issue with the Skyline and one that could not be helped by any level of price manipulation or engineering superiority was space. The Skyline at 1425mm handed 32mm in width to the VL Commodore and much more to the larger Falcon. It was shorter overall than the Commodore and the boot was tall with narrow access. Fleet buyers did like the station wagon which, despite losing out in cargo capacity to its rivals, rode better and used less fuel.
GXE models came with velour seats, a four-speaker sound system, extra courtesy lights and standard air-con. Step up to the Ti and the seats became sumptuous and equipment stretched to include alloy wheels, cruise control, power windows and a trip computer.
| Reader Resto: Nissan Skyline SVD Police tribute
Between sat the sportiest of the range; the Silhouette with its unique wheel design, rear spoiler and limited slip differential. Series 2 versions available from 1989 featured very distinctive 'dual hotplate' circular taillights in place of earlier cars' rectangular clusters.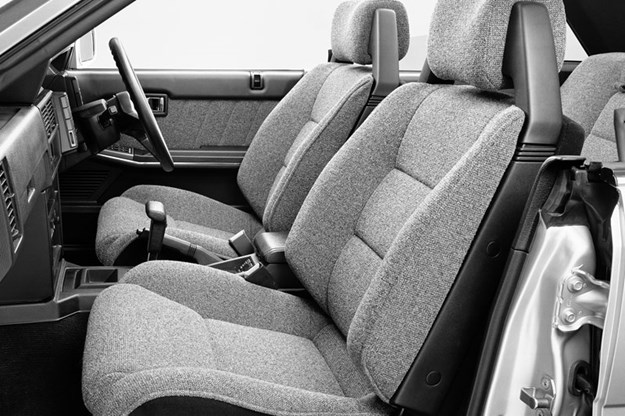 A Silhouette in 1986 cost $23,390 but by late 1990 that had reached an untenable $28,690. By then, recession was biting, the world had moved on and nothing would save the local factory from closure. Used Skylines then fell into vortex of plunging used values and buyer apathy. Commodores were the car to own and while many Holden owners praised the RB30 engine humming under their VL bonnet they wouldn't consider owning a Skyline.
| Future classic: Nissan Skyline R31
During the 1990s, Japanese Skylines began arriving as low-volume imports and were popular with younger owners but expensive to buy and insure throwing attention back on local versions. Many had already been junked and while the Ti and Silhouette remained scarce, they weren't particularly expensive. Lower-spec models didn't cost much and up until a few years ago the youngish enthusiast with only $2k could likely hand it to the old folk down the road who were keen to move their one-owner GXE. Younger owners have to a degree been the R31's salvation and while untouched cars are scarce, the numbers of modified survivors and 'shed finds' are growing.
VALUE RANGE NISSAN SKYLINE (Silouette)
FAIR: $2500
GOOD: $6500
EXCELLENT: $19,000
(Note: exceptional cars & GTS will demand more)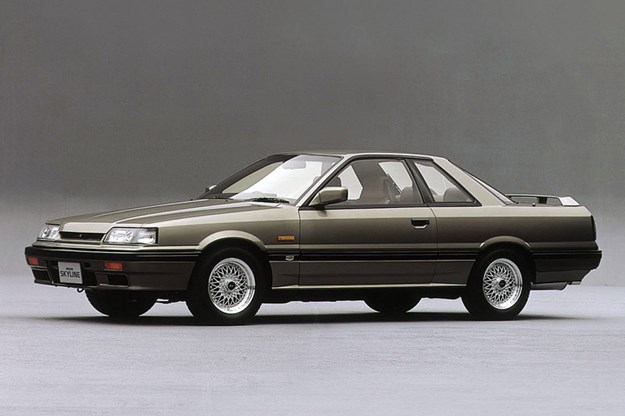 BUYER'S CHECKLIST
Body & chassis
Rust attacks in structural areas including sills, floors and the front pillars plus mudguards, lower doors, taillight mounts and window surrounds. Replacement floors, guards and outer sills are available but the cost of rectifying and repainting a rusty car will invariably outweigh the purchase price of a good one. Check headlights for cracks and reflector tarnishing because new ones can cost $1000 per pair. Cars with their original metallic finishes – if still any exist - are prone to fading, so consider whether the paint can be salvaged. Closely inspect sections where the panels are brighter too, denoting repairs.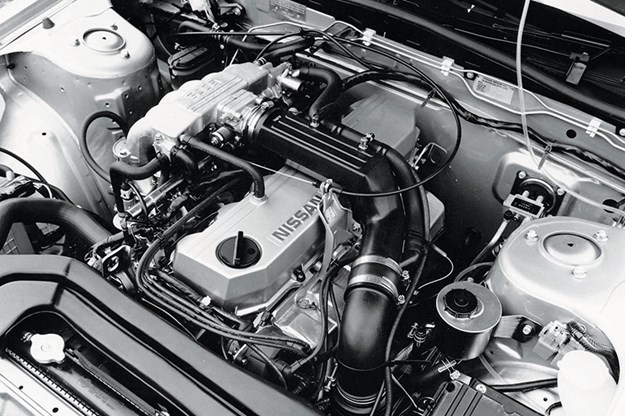 Engine & transmission
Overheating can generate a variety of costly problems, so avoid cars that hiss or moan from under the bonnet once the engine is warm. Cylinder heads are prone to cracks and warping so look at the coolant and oil for signs of contamination. The rubber cam drive belt must be changed every 100,000km and the water pump should be done at the same time. Lack of performance or stuttering under acceleration can be due to various engine management conditions including oxygen sensor failure. Automatic transmission should engage gears when stationary in less than two seconds and accelerate without surging or vibration. Clutch shudder due to high-rpm take-offs and synchromesh failure are common issues in manual cars but repairs are easy and relatively cheap.
Suspension & brakes
Finding a car with its original components and suspension settings is difficult and changes to spring rates, ride height and wheel diameters will affect driveability. Some owners take lowering of these cars and allied fitting ultra low-profile tyres to extremes and such modifications will stress suspension components. Look for uneven tyre wear and rubbed inner-mudguard areas. Floatiness over bumps indicates the struts and shock absorbers are past their prime. Disc/disc brakes were rated highly when new and parts for all but the scarce GTS are available. Pulsing from the pedal and instability are symptoms of worn rotors, squealing means the pads are worn out.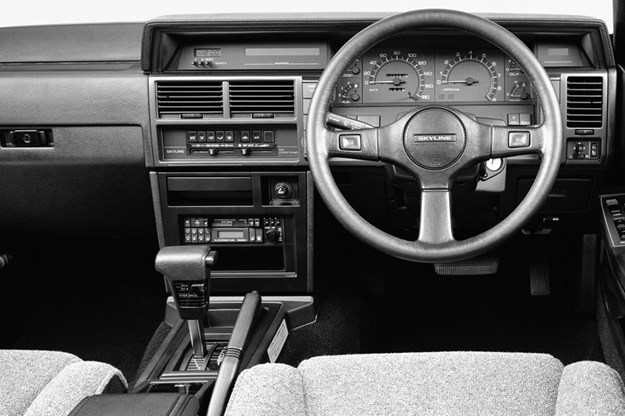 Interior & electrics
Cars with sun-damaged plastics are best avoided as replacements for disintegrating components can be hard to find. The cloth trim used in these cars wasn't especially durable and can split due to age. Front seats weren't especially supportive when new and over time the sag can become chronic. You may find replacements from a wreck but having the padding replaced by a motor trimmer is preferable. Hood-lining can sag so look for wrinkles and separation above the rear window. Ensure that electric windows and cruise control (where fitted) and the air-conditioning operate as they should.
1986-1990 Nissan Skyline R31 (Aus spec)
Number built: N/A
Body: All-steel integrated body/chassis four-door sedan and station wagon
Engine: 2962cc in-line six-cylinder with overhead camshaft & fuel-injection
Power & torque: 118kW @ 5200rpm, 247Nm @ 3600rpm
Performance: 0-100km/h 9.5 sec, 0-400 metres 16.5 sec (GXE manual)
Transmission: Five-speed manual or four-speed automatic
Suspension: Independent with gas-insert struts, coil springs & anti-roll bar (f) live axle with trailing arms; coil springs, gas shock absorbers, anti-roll bar
(r)
Brakes: Disc (f) disc (r) power assisted
Tyres: 195/70H14 radial
From Unique Cars #450, March 2021
Unique Cars magazine Value Guides
Sell your car for free right here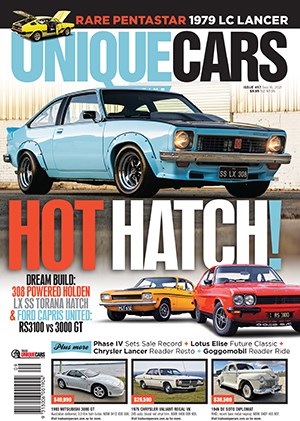 Subscribe to Unique Cars Magazine and save up to 42%
Australia's classic and muscle car bible. With stunning features, advice, market intelligence and hundreds of cars for sale.
Subscribe